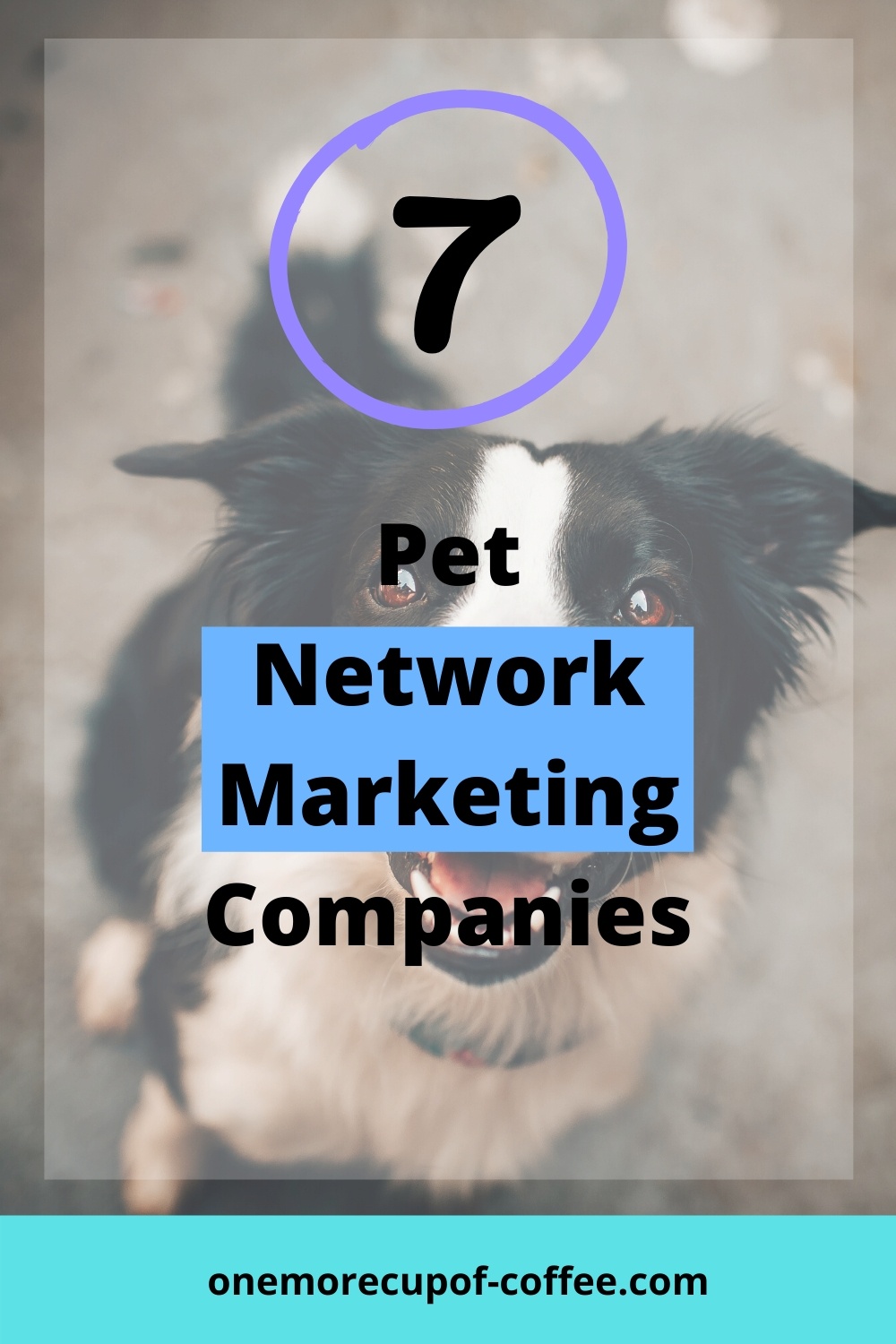 Pets often end up being an important part of the family, which makes their happiness and health a critical goal for pet owners. If you have pets yourself, or if you just love them, a pet network marketing company could be an interesting way to make money.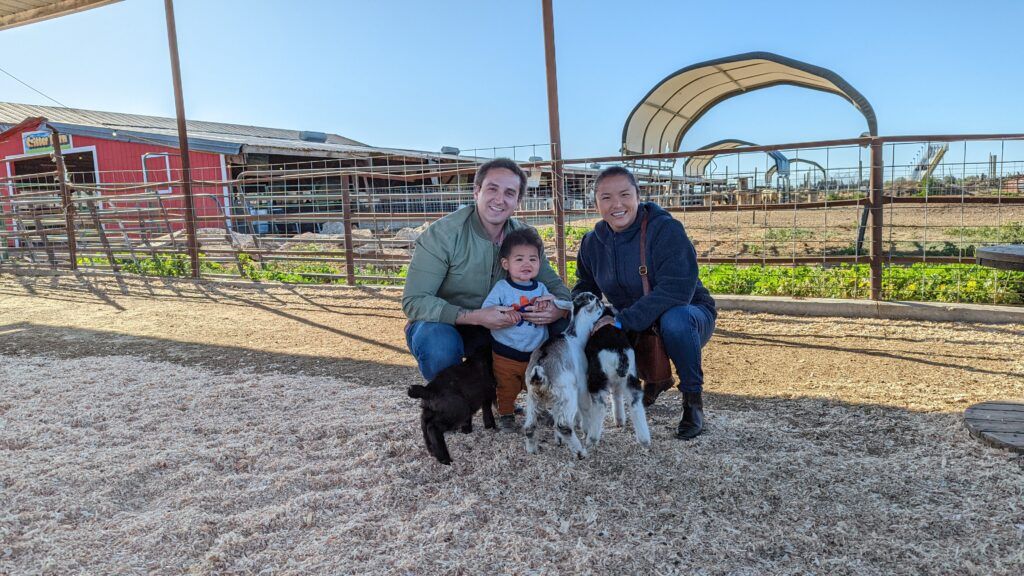 Are You Ready To Work Your Ass Off to Earn Your Lifestyle?
Are you tired of the daily grind? With a laptop and an internet connection I built a small website to generate income, and my life completely changed. Let me show you exactly how I've been doing it for more than 13 years.
This particular field provides you with many advantages. For one thing, there aren't that many pet MLMs out there. This means less competition from other companies and their distributors.
There is also a high demand for pet products that are high quality and reliable. Some commercial brands have met with controversy, due to issues such as tainted food or the use of additives. This has many people looking for healthy and natural alternatives, and gives you plenty of angles to consider when promoting products.
You'll also find that many pet products are consumable, like pet food and supplements. Consumable products are always best for income, as customers are likely to come back for more. My dog eats one brand of dog food, and I order it like clockwork.
Should you join a pet network marketing company? It's best if you are passionate about the products that you are promoting. Insincerity can be easy to spot. Besides, it would be hard to stay dedicated to developing your business if you weren't even that interested in the products you were selling.
The companies on this list all give you the chance to earn while promoting items for pets. Some of these companies focus entirely on pet products, while others offer a wider variety of items. Personally, I'm not a huge fan of network marketing because the vast majority of people making "big money" are the ones recruiting. So do you want to SELL pet product, or do you want to RECRUIT pet product sellers? Plus, there are endless examples of MLM companies selling low-quality products that are simply hyped up by sellers hoping to make money, rather than provide a quality product to the customer.
Do your due diligence before you "go all in" and start really investing time and money into promoting any of these companies. And if you're going to be effective in promoting these companies and products, I highly recommend starting a website rather than just posting Facebook spam or going door to door!

Pet Network Marketing Companies
NeVetica
Foxx Legacy
Modere
Youngevity
Life's Abundance
pawTree
HB Naturals
1. NeVetica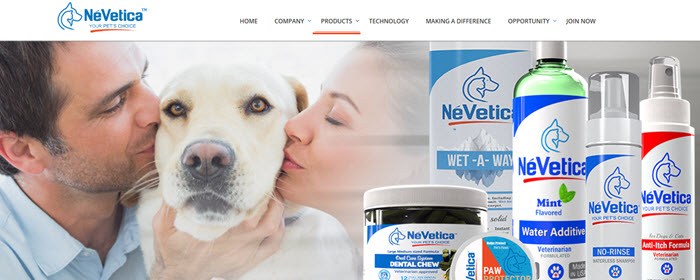 Focus: High quality products for pets
Minimum Cost: Unknown
Product Overview: NeVetica has a small selection of pet products, similar to the items that you might find in a pet store. The product packaging has been well-designed and the products look like they are of high quality.
There are 11 distinct products, along with multiple sizes of some items and a handful of bundles. The product types include dental chews, mouthwash, digestive support chews, multivitamins and waterless shampoo.
The items are relatively expensive. For example, you're looking at almost $30 for waterless shampoo and close to $35 for a pet multivitamin.
While there may be similarly priced products in the industry, the prices are likely to deter some potential customers. It's also worth mentioning that other companies offer similar items.
Commission Quick View: NeVetica distributors can earn up to 35% commission from sales. However, it isn't clear what you need to do to hit the maximum rate or what rate you start at.
It's likely that distributors earn less at the beginning. Some of the sales percentage may also come from hitting higher ranks within the company or from reaching certain sales targets.
Details about the team compensation plan aren't fully provided either. However, it is clear that NeVetica uses a unilevel team plan that provides increasing percentages as you progress down the levels.
The plan starts off with just 2% compensation from the first level of recruits, then 2% from the following level. Moving up through the ranks will be necessary to get the most income from your team. Such a style can be powerful if your team is large and successful, but decreases the amount that you can earn from small teams.
Final Thoughts: The lack of compensation plan details is a serious limitation of NeVetica. The company doesn't even state how much you earn from sales when you begin, which is a critical piece of information.
It's also worth seriously thinking about whether you could sell the products. Sure, they look good, but NeVetica is a fairly unknown brand. Could you convince people to choose NeVetica products over what they can purchase locally?
2. Foxx Legacy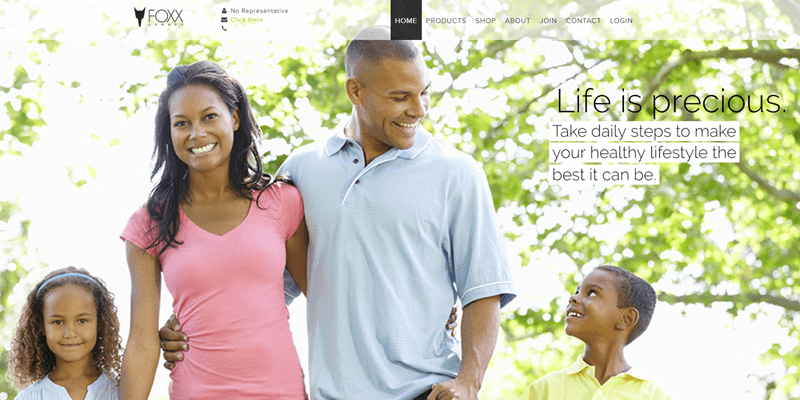 Focus: Liquid pet supplements
Minimum Cost: Free to join
Product Overview: Foxx Legacy offers a selection of four supplements for pets, called Recovery, Life, Mobility and Allergy. These are liquid supplements that rely on all-natural ingredients.
The ingredients are surprisingly similar from one product to the next. These include examples like olive oil, hydroxytyrosol, natural color, natural flavor and oleocanthal.
The general idea is that the supplements should help to promote mitochondrial health, while also providing other advantages. But, the evidence is limited and most discussions on the site just focus on antioxidant benefits (which are hardly unique).
Each of the bottles contains 60 ml of liquid and costs $59.95. While the supplements might be worth the price, convincing people to spend so much on pet supplements could be pretty difficult.
There are also three products for humans. Two of these are supplements, while the last is a cream for your skin.
Commission Quick View: Foxx Legacy provides few details about their compensation plan. However, it is clear that distributors receive a flat fee of just $5 for sales, rather than a percentage commission.
This works out to roughly 8% commission on pet products and 10% for humans, which is a very low rate. There doesn't seem to be any way to increase the commissions that you receive per sale.
Beyond this is the team aspect. Foxx Legacy uses a familiar rank-based system, but they have fewer ranks than many other companies. While distributors do earn commissions and bonuses from their teams, the exact rates aren't specified.
Final Thoughts: The low compensation rate from Foxx Legacy is reason enough to avoid this company. The failure to provide a full compensation plan is another serious issue. Beyond all of that, there's little evidence that the products work.
3. Modere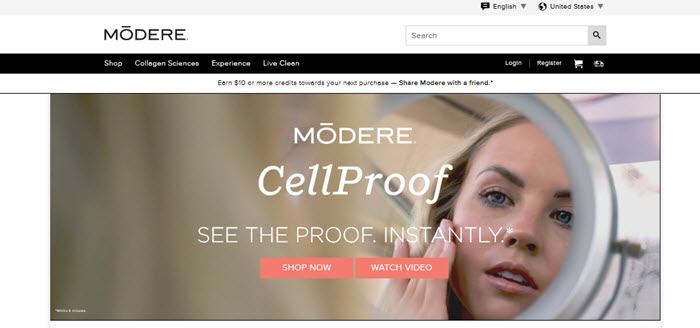 Focus: Health, wellness and skincare
Minimum Cost: $29.95
Product Overview: Modere doesn't focus on pets specifically. Instead, the company's selection includes personal care, household, health and skincare products.
Many of their products make use of collagen as a key ingredient. Some research suggests that collagen can help the skin, while also offering potential health benefits.
Unusually, Modere also features collagen in their small animal range. They just have two products here.
One is called Liquid Biocell Equine. This is a liquid collagen product that is designed to improve joint mobility and coat health. It costs $199.99 for a 900 ml bottle.
The other product is Liquid Biocell Pet. It has the same active ingredient as the previous example, but is formulated for pets instead. This one costs $49.99 for a 120 ml bottle or $139.99 for three bottles.
Commission Quick View: Modere distributors earn between 5% and 36% commission on sales. This commission appears to be just for first orders from customers. It isn't clear whether members earn from subsequent orders or not.
The exact percentage is based on the number of active customers and the points value of sales per month. Interestingly, distributors with less than 300 customer points per month don't seem to earn commissions from sales at all.
Modere uses a unilevel model to allow distributors to earn from teams. This uses a different set of ranks than was previously discussed. The team ranks are based on the structure of your team and the team's performance.
At the first rank, distributors earn 4% from their first generation and 4% from their second generation. This increases to 7% for each of the first three generations at the next rank.
The team percentages are relatively good for the industry, although the rank requirements would be difficult to meet.
Final Thoughts: Modere could be an interesting enough company if you want to promote the whole product range. However, they only have one pet product (two if you count the horse supplement), which is a serious limitation.
Besides, the compensation plan isn't clear in places and the initial commission rate is very low indeed. You'd need to make a decent amount of sales to have a hope of making a profit.
4. Youngevity
Focus: Health products
Minimum Cost: $25
Product Overview: Youngevity is one of the broadest MLMs that you'll come across. The overall idea is simply health, which includes the idea that people need 90 essential nutrients to promote optimal health.
While many of the products do relate to health in some way, plenty of others don't. Most interestingly, Youngevity has a large range of pet products.
These items include the following sections: creams & ointments, flea & tick control, grooming aids, litter & odor control, nutritional supplements, snacks and accessories. While the total number of products isn't exceptionally large, Youngevity still ends up having more products to promote than most dedicated pet MLMs.
That being said, the products aren't especially exciting. Many are similar what you would find at a local store, like leashes and litter box odor removal. The prices are on the high side too.
Commission Quick View: Distributors can earn up to 30% commission on sales. This is based on the difference between the wholesale and retail prices of products.
The use of two different prices suggests a purchase first model, where distributors need to buy the products and resell them to customers. However, Youngevity has also started to focus more heavily on eCommerce, which should offer the potential to make sales online as well.
Team earning follows the unilevel model, which is the most common MLM approach. The percentages here are surprisingly good. You start off earning 5% from your first level and 5% from your second level at the first rank. That's unusually generous.
The percentages increase as you move up the ranks. You are also able to earn from deeper levels in your downline as you go. Of course, the requirements increase as you go up the ranks and you'd need to make regular sales yourself to earn from your team.
Final Thoughts: The product selection from Youngevity would allow you to promote to many different people, not just pet owners. The compensation plan isn't too bad for an MLM either, especially if you are able to entirely focus on online sales.
Even so, think about whether the products would sell. A large product line isn't going to help you much if none of the products being sold are especially appealing.
5. Life's Abundance

Focus: Products for cats, dogs and humans
Minimum Cost: $29.95
Product Overview: Life's Abundance has three different sets of products – one for cats, one for dogs and one for humans. The human products include skincare, supplements and eco friendly cleaners. The first two are similar to what other health MLMs often sell, while the inclusion of cleaners is a little unusual.
But, it's the pet products that we're most interested today. The cat and dog products are both broken down into the general categories of food, treats, supplements and pet care products.
There is a surprisingly good selection of products to choose from. None of them are especially unusual, but they don't need to be either.
Life's Abundance focuses on having natural products, which includes angles like grain-free and 'holistically-formulated' kibble (whatever holistically-formulated means in practice). These angles should help to promote sales, especially among people who want high quality products.
As with most MLMs, the products here are more expensive than you'd find at a local store. Still, the right customer would probably be prepared to pay them.
Commission Quick View: Life's Abundance allows distributors to make sales through a replicated website, over the phone or in-person. In both cases, distributors earn the difference between wholesale and retail product prices. If you make the sales in-person, then you need to purchase the products first and then resell them.
Life's Abundance doesn't specify the percent commission per sale. This seems to vary from one product to the next based on the wholesale and retail prices. However, they give an example of a product that costs $40 wholesale and $50 retail, which gives a profit of $10.
In that example, the distributor would earn around 25% profit. That's not wonderful but it's not too bad either. There is also a retail bonus if you hit certain monthly sales targets. This can increase the amount that you earn from each sale.
The team aspect follows a unilevel plan. It starts out by offering 10% on the people you directly recruit. The next rank provides 8% on the level below as well. The percentages here are higher than I've seen with most other MLMs.
Final Thoughts: Life's Abundance has a surprisingly good compensation plan and appealing products. They're also up-front about compensation and exactly what members can expect. That practice is always a good sign.
6. pawTree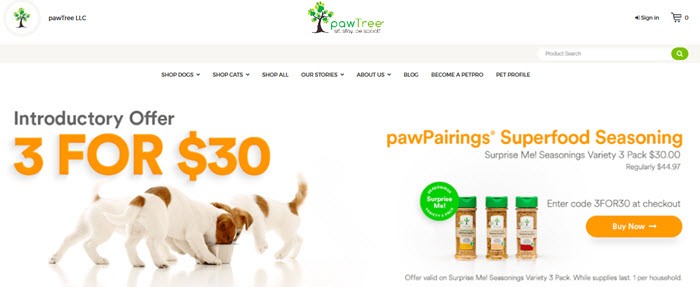 Focus: Pets and pet food
Minimum Cost: $24.99
Product Overview: pawTree stands out from other companies with its marketing and the products on offer. One aspect of this is the idea of seasonings for pet food. These are designed to provide flavor variety, without the need to change pet food daily.
pawTree's marketing suggests that pets look for variety in their food, but changing the type of food too often can give them an upset stomach. I haven't heard that claim before. Still, it could be true. pawTree manages to be convincing with the idea regardless.
There are other products available too, like chew toys and plush toys, along with supplements, bedding and practical items. Everything uses pawTree branding.
The overall style works very well. Most of the products look special and unusual. Some of them really are distinctive to the company.
The pricing isn't horrible either. For example, a bag of treats costs $14.99, while a 5 lb bag of cat food costs $22.99. These prices are still more expensive than you'd find at a regular store, but the ingredients and marketing make them feel worth the price.
Commission Quick View: While the products from pawTree are appealing, the compensation plan has some limitations. For one thing, the base commission rate is just 10%.
This can be increased to 25% for monthly sales of $100 or more. Oddly, the sales requirements are based on new personal volume, rather than recurring volume.
The commission per sale can ultimately be increased up to 35% if you hit $400 or more in new sales for a month. While this is a decent commission rate, you would need a strong focus on expansion to keep up with new sales in this manner.
The team aspect is a little unusual too. pawTree breaks its ranks into two categories: Build and Lead. The Build ranks provide relatively little team income, only allowing you to earn from your first level or two.
The requirements to hit the Build ranks aren't too bad, except that the personal volume requirements get high fast. By the third rank you need $500 in sales a month. Monthly sales requirements can be very frustrating and can easily limit your potential to get ahead.
Once you get into the Lead ranks, things are more complex again. Sure, there is more income potential, but you have to meet a variety of sales and team structure goals. You even need to hit $300 in new volume every month.
Final Thoughts: While pawTree has attractive products, the company's compensation plan is one of the most difficult that I've seen. The base commission rate of 10% alone is enough to make the company a poor choice. You would need to make a large number of sales to earn even a half-decent income from pawTree.
7. HB Naturals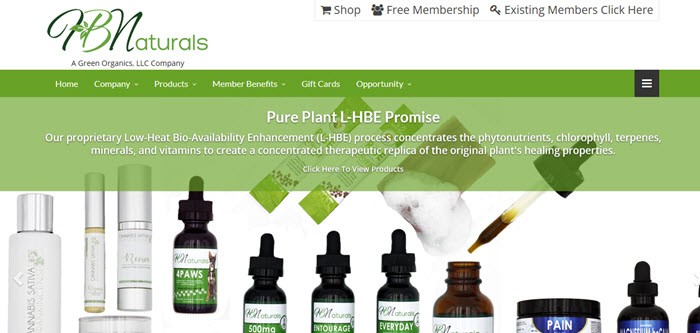 Focus: Organic products that are high in nutrients
Minimum Cost: Free
Product Overview: HB Naturals offers a selection of natural products that are designed to promote health. This includes full spectrum hemp extracts and various mineral supplements.
While most of the product line from HB Naturals is for humans, the company does have a pet line too. There are seven products featured in that line.
One of these is a full spectrum hemp oil. This costs $29.95 for a 125 mg bottle that contains 5 mg CBD per serving. The CBD dose is lower than you would want for a human, but could be perfect for pets.
The rest of the pet products contain essential oils and are meant to promote various benefits. Items include a flea & tick repellant and itch relief spray for animals. Other items target specific outcomes, like wellness or calm.
While the selection isn't vast, this type of pet product is relatively unusual. Promoting unusual products can sometimes increase your chance of making sales.
Commission Quick View: HB Naturals has a base commission rate of 50%. This is based on the Commissionable Value (CV) of the product, not the sales price. Because the CV is lower than the total price for most products, you end up getting closer to 30% or 33% commission per sale.
While there are various bonuses in place, the main source of team income is through a binary model. With this style, your team is split into two legs. Each time both legs hit 200 CV, you earn a percentage of the total sales of your weaker leg.
This percentage is either 4%, 8% or 12%, depending on own sales for the month.
The style means that you need both sides of your team to perform well to optimize your income. If your teams end up being unbalanced, your income will always be constrained by the weaker team.
You'll also need to make plenty of sales yourself, as this will impact the percentage you earn from your team. That's a frustrating idea, as it means that you will always need to split your attention between your team and your own sales, regardless of how big your team is.
Final Thoughts: HB Naturals isn't too bad as MLMs go. The commission rate is decent for the industry and the pet products are unusual. Even so, the binary model can be messy and frustrating.
I'd only recommend HB Naturals for people who are planning to promote the hemp products from the company as well and have a suitable audience.
Top Pick
As MLMs, the companies in this list all have their complexities and a variety of requirements that you need to meet. Our top choice out of the list is Life's Abundance. This company gets a lot of things right, including an interesting product selection and a decent compensation plan.
They also make it easy to find out the information that you need to know. In fact, their compensation plan even steps readers through the various concepts and provides examples. This is an unusual style and could be very helpful for beginners.
Even so, it's critical that you work out whether you could get regular product sales. Just selling appealing products isn't enough to ensure that you make sales. You also need a suitable audience and to promote the products well.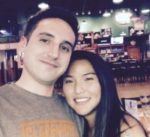 MLM Critic & Author: Nathaniell
What's up ladies and dudes! Great to finally meet you, and I hope you enjoyed this post. I have to be honest though. I'm not a big fan of MLM. Tried it. Hated it.
Affiliate marketing is cheaper, faster, and easier. See for yourself and join millions of other successful affiliates generating income from their blogs!
No inventory. No fees. No recruiting. 3 BILLION potential buyers online.
Reader Interactions