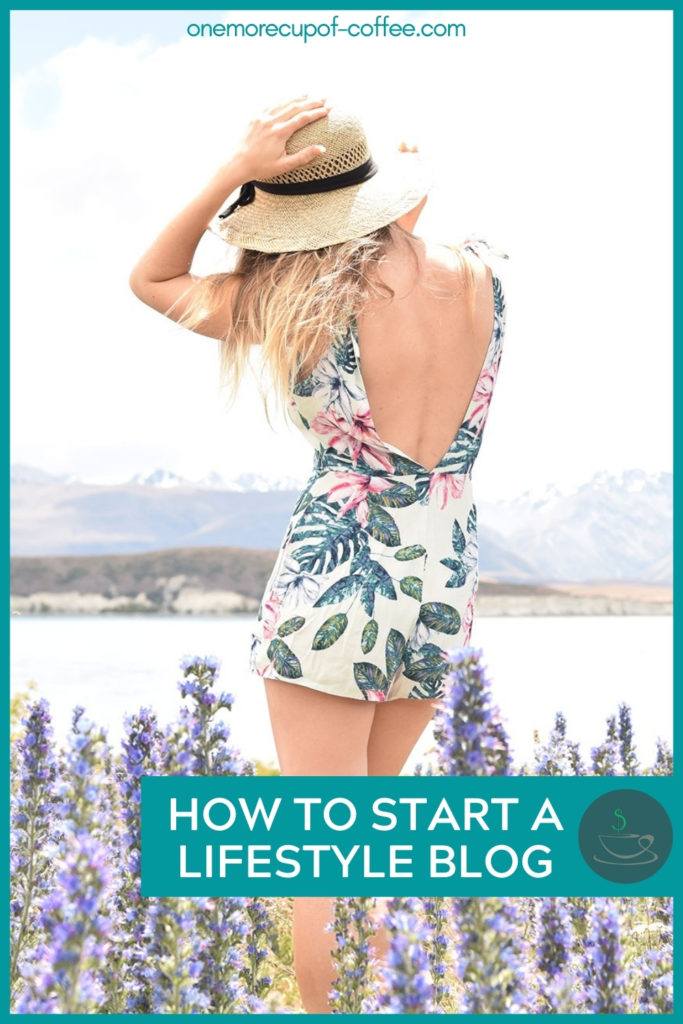 Do you ever feel like you want to share your experiences, life lessons, and passions with the world? If so, and I'm guessing just as much since you've landed on this article, then lifestyle blogging could be the right path forward to achieve your goals.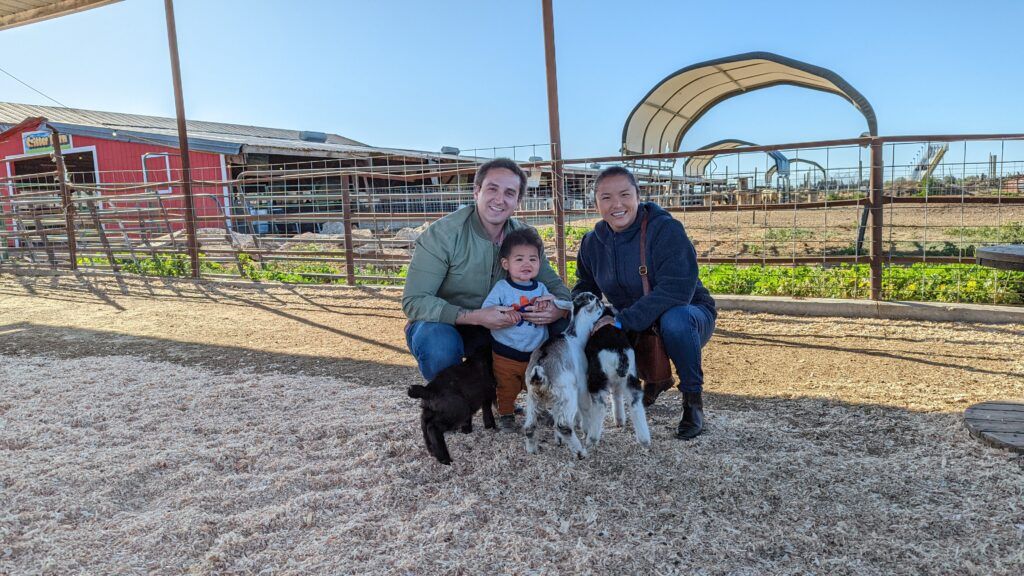 Are You Ready To Work Your Ass Off to Earn Your Lifestyle?
Are you tired of the daily grind? With a laptop and an internet connection I built a small website to generate income, and my life completely changed. Let me show you exactly how I've been doing it for more than 13 years.
But how do you start a lifestyle blog and actually get people to read it? And is it even worth it – as in, can you make money from starting a lifestyle blog?
Believe it or not, there is a huge earning potential from lifestyle blogging (and blogging in general). Due to the nature of lifestyle blogging, which can encompass all kinds of topics, there are many opportunities to monetize.
Don't make the mistake of thinking lifestyle blogging is like personal blogging. In fact, it's very different. At least the outcome and intention are. Lifestyle blogs are reflections of the author's life but catered to inform, educate, or inspire the reader, whereas personal blogs focus on the author's thoughts and feelings.
That said, you could apply nearly any part of your life and turn into a profitable lifestyle blog. Whether you are passionate about fitness, health, travel, motherhood, fashion, relationships, or finance, you can write about it on your lifestyle blog. The goal is to give tips and advice that brings value to the reader. In doing so, you will build an audience, and in the blogging world, an audience equals financial opportunity.
Keep reading below to learn the ins-and-outs of starting a lifestyle blog. In this article, you will learn all the steps you need to take to build a successful lifestyle blog, grow it, and monetize it.
How To Start A Profitable Lifestyle Blog Business
Pick A Brand & Domain Name For Your Blog
Lifestyle blogs and the content published on them reflect the maker – aka you! So when picking out a brand and domain name for your blog, make sure it's catchy, reflects your personality, and is identifiable. If you're not sure where to start, here are 50 lifestyle blog name ideas to get inspired by.
When you pick a brand name, it's best practice to stick with something simple yet effective. Also, before you settle on a name, make sure to check if it's available and that it's not already in use by another blogger. If you're running out of ideas, then it might help to pick a niche. Choosing a niche is a crucial part of starting a lifestyle blog because it helps you identify which topics you will focus on. Without a niche, your blog categories will get lost in a sea of possibilities and your audience will be way too large and generalized.
What do you want to talk about and share on your lifestyle blog? What are your goals with your lifestyle blog? If it's a little bit of everything, that's perfectly fine. Lifestyle blogs, after all, have a heavy emphasis on the author's personal experiences. So if you're a college student, maybe you would have a lifestyle blog about college, relationships, and dorm life. Or if you're a mom, maybe you'd blog about motherhood, nutrition, weekend travel, or side hustles! The possibilities are endless with a lifestyle blog. So make sure to pick a name that resonates with you most of all.
If you need extra inspiration, a fantastic example of a successful lifestyle blog with a strong brand identity is the Barefoot Blonde owned by Amber Clark. Amber documents her journey as a mother and business owner on her lifestyle blog which focuses on hair, fashion, beauty, and travel. Another lifestyle blog you might want to check out as an example is Cup of Jo, a lifestyle blog written by Joanna Goddard who blogs all about style, design, culture, food, travel, relationships, and parenting.
Once you have your lifestyle blog road map laid out, the next step is to step on the gas and make it happen.
Build The Blog
To build a lifestyle blog, you will need to consider the three essential pillars of any website:
Domain
Hosting
Website builder (CMS)
The domain of your lifestyle blog will most likely match the brand name you have chosen in the prior step. While the domain and the actual name of your blog don't have to match perfectly, it is better to keep them as closely related as possible in both form and spelling. Your domain name should look something like this "mylifestyleblog.com".
Before you go ahead and purchase your domain name on a third-party site like GoDaddy, you should first consider which platform you will host your lifestyle blog on. This is because most hosting providers will also offer or include a free domain name with a purchase of a hosting package.
As for hosting, there are two hosting options I recommend: Bluehost and Kinsta. The two are very different, though, so care should be taken in choosing one over the other. With Bluehost, you get a cheap monthly plan (priced around $3-9/month) and your lifestyle website gets hosted on a shared server.
This is a good option for beginners, but ultimately not the best in terms of site speed and security. If you want to seriously grow your lifestyle blog with confidence that your website isn't getting negatively impacted by slow servers, then you should consider Kinsta. Kinsta is a managed hosting provider, meaning your lifestyle blog will be managed on a private server. Kinsta also comes with its own CDN which is known to increase site speed and improve page loading times. However, the benefits and perks of Kinsta's extra speed and security come at a price with plans starting at $30/month.
Lastly, to start an affiliate blog such as a lifestyle blog, you will want to seriously consider choosing your website builder. I've been building affiliate niche websites for the last ten years and there's no better option for a website builder than WordPress (.org not .com). I give a detailed explanation as to why in my video below if you're keen on learning more!
How To Grow Your Lifestyle Blog
Now that' we've covered the basics of building a blog, how do you grow a lifestyle blog? How do you attract a following and get people to read the content you're pushing out? There are several ways to do this, but the number one way to grow a following is to learn SEO and get free traffic from search engines like Google.
Get Free Traffic With SEO
When someone types in a query into a search engine and hits "enter", there are hundreds of thousands, sometimes millions of results that pop up within a tenth of a second. But, Google and other search engines only show about the top 10. So to get your articles ranking on Google's first page, you and SEO will need to become best friends.
Start by learning the do's and don'ts of keyword research because otherwise, it's like your writing and publishing content in the dark. Especially in the lifestyle blog industry which is extremely broad, you will want to be selective about the keywords you choose. Typically, long-tail keywords give you a better chance at ranking than broad, general keywords. Remember, the more specific and tailored the query, the better the keyword.
On top of keyword research and good SEO, the key to growing a lifestyle blog is to publish high-quality content on a consistent, regular basis. More articles equal more chances to rank and grow your traffic, right? Certainly. But don't compromise on quality should you choose to publish often!
Networking & Social Media
Another way to grow your lifestyle blog in terms of website traffic is to grow your network and social media channels. Since lifestyle blogs are highly personal and visual, it's natural that your audience will expect you to show up on popular platforms such as Instagram, Pinterest, or YouTube.
What's more important than showing up everywhere though is to show up where you can provide the most value. Should that be with video content, then definitely don't overlook YouTube or TikTok. Even Instagram is now prioritizing video through its Reels feature.
There are many ways to build a following on social media in the lifestyle niche. You could share behind the scenes of your daily adventures, upload a fun makeup or hair tutorial, publish a new mini vlog about your latest vacation, or write up a listicle of your favorite Netflix series. Lifestyle blogging is highly engaging and personable – so don't be shy to show your face and let your followers get to know the real you behind the screen.
By doing so, not only will you see your growth become exponential, but you will also start to become an authority and resource in your industry which will introduce you to more networking and sponsorship opportunities.
How To Make Money From Your Lifestyle Blog
Speaking of sponsorships, can you really make money with a lifestyle blog? Most definitely. Some of the top lifestyle bloggers are pocketing anywhere from $1k grand per month up to $40K and beyond! So yes, there are definitely ways to make money from your lifestyle blog. But how? There are typically three main income streams to monetize a lifestyle blog.
Affiliate Marketing
With affiliate marketing, you can literally explode your earnings on a lifestyle blog. Since there's no real limit to the content you can produce, you could really take advantage of the many lifestyle affiliate programs out there and earn from qualifying purchases. Such programs in the lifestyle industry can include all types of topics and sub-niches – from men's fashion affiliate programs to luxury travel affiliate programs.
So no matter what you dabble in on your lifestyle blog, there's no doubt already dozens of affiliate programs to bank off of. Commissions can be small, sometimes pennies, or can be a whole chunk of change. Either or, when you have a lot of traffic on your blog, those small earnings really add up.
In general, affiliate marketing is the income stream that earns lifestyle bloggers the most money. That's because there are so many ways to integrate affiliate links with lifestyle content.
For example, product reviews are extremely popular on lifestyle blogs because it gives a chance for the author to recommend products they love to their readers (which is perfect for a lifestyle blog). You could also include links in an entertaining/educational listicle.
For example, if you have a lifestyle beauty blog, you could include affiliate links into an article about your "top 10 favorite lipstick shades" or in a tutorial on "how to curl your hair using a straightener." The possibilities of affiliate marketing are truly endless.
Display Ads
If you have a lot of traffic and want a more passive income approach to earning from your lifestyle blog, then consider joining a display advertising management company. Unlike affiliate marketing, display ads require very little maintenance from your end of things. Just sit back and let the users do the clicking while you do the earning.
It's more or less that simple. What's tricky about display ads is choosing the right service once you have enough users on your blog each month. Plus, the lifestyle niche usually pays out quite well with ads ($10-30 RPMs / per 1,000 sessions). Even though my blog isn't so much in the lifestyle niche as it is in finance, I earn a decent amount of income from display ads as you can see in my Mediavine income report.
Sponsored Content
The third way to make money from your lifestyle blog is by doing sponsored brand collaborations. The lifestyle blogging industry is the perfect type of blogging business to earn from this type of income stream. Since lifestyle encompasses so many topics, you could literally earn from doing partnerships with all types of brands across the industries – beauty, fashion, travel, fitness, etc.
So what should your sponsored rates be? How much should you charge as a lifestyle blogger?
There is a standard rule in the blogging community at large that you should charge $100 per 10,000 followers. But that is no longer the case and is rather a starting point. Now, micro-influencers are banking way more than that as brands begin to realize that micro-influencers with smaller audiences yield better results as their engagement rates tend to be higher. So you could realistically land higher-paying campaigns even with 10,000 followers or less. Again, looping back around – it's all about value.
To get a better idea of rates, Jessica from Fantabulosity shares her helpful insights on how she started as a new lifestyle blogger charging $50 and worked her way up to charging $2500.
Why Lifestyle Blogging Is An Evergreen Business Opportunity
Influencer marketing is reported to become a $15 billion industry by 2022. The business of blogging, especially lifestyle blogging, isn't going to settle down anytime soon. If anything, it's only going to keep expanding and include even more topics, niches, and therefore more lucrative opportunities!
Lifestyle blogging is an evergreen business opportunity because the upcoming generation is more plugged in and interconnected and have grown up in this new and entertaining digital economy in which influencer marketing thrives.
So while there's already plenty of lifestyle bloggers out there, there's always room for one more. Besides, no two lifestyle bloggers are the same because each lifestyle blog caters to a targeted audience and is written by a unique individual with a beautiful and complex tapestry of personal experiences. If you were on the fence about starting a lifestyle blog, then I hope this article has inspired you to finally start a lifestyle blog and begin building your dream life!
It's Time To Take Action!
You've read this far. What's holding you back?
Earning consistent income from a blog is not some kind of crazy, pie in the sky dream anymore. Millions of people start and run their entire business from a laptop.
The secret is out. The trail has been blazed. Just follow the steps and make it happen.
Do you want it bad enough to make it a reality? Stop reading and start doing. Here's how to build a blog and make money, even if you have no previous experience.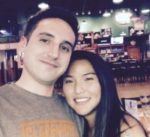 Nathaniell
What's up ladies and dudes! Great to finally meet you, and I hope you enjoyed this post. My name is Nathaniell and I'm the owner of One More Cup of Coffee. I started my first online business in 2010 promoting computer software and now I help newbies start their own businesses. Sign up for my #1 recommended training course and learn how to start your business for FREE!