Youngevity is best described as a health and wellness MLM (one of many). It was co-founded by Dr. Joel Wallach, who has an emphasis on helping people to live longer. This idea can be seen in many of the products from Youngevity and in the company name as well.
Health is an interesting way to make money. People are always wanting to feel better and live longer, so there is a consistent demand for health products, especially ones that are actually effective. On the other hand, there are countless different products and companies out there, so the competition is fierce.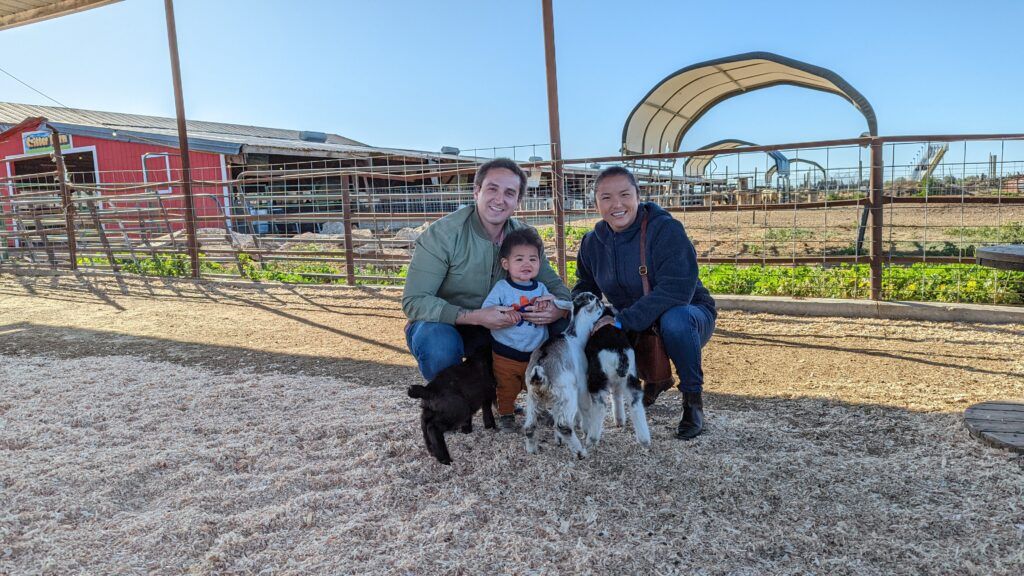 Are You Ready To Work Your Ass Off to Earn Your Lifestyle?
Are you tired of the daily grind? With a laptop and an internet connection I built a small website to generate income, and my life completely changed. Let me show you exactly how I've been doing it for more than 13 years.
Youngevity is also unusual, as the company offers an extensive range of products. There is more variation than you'll see with most companies. The products aren't all related to health either. Some are, while others are entirely different.
This variety of products is very appealing. It means that distributors can cater to a wider audience, including people who aren't very interested in health products.
Two Ways To Make Money With Youngevity
Youngevity is a classic MLM, so it offers two general ways to earn money. You can earn commissions by selling just the products or you can work on building a team as well.
The team aspect is where the true income potential lies. It also involves the most work.
Whether Youngevity works well as a way to make money depends on many factors, including the products and the compensation structure. This post will examine those areas and consider whether Youngevity is a good choice for making money.
Make Money From Product Sales
Regardless of whether you build a team or not, the first focus of any MLM is selling the products. Youngevity is an interesting case in this area, as they offer such a diverse range of products.
Even so, their first focus is on health, so we're going to start there. Health products tend to follow the philosophy of '90 for life'. This is based on Dr. Wallach's idea that 90 essential nutrients are needed for life. The site also argues that modern soil is lacking in many nutrients, making it essential to use supplements to make up the difference.

This idea is highly debatable. Honestly, 90 essential nutrients is an extreme claim and the figure is much higher than what you'll hear cited in most other places. Youngevity doesn't provide much proof for the claim. Instead, the company heavily relies on rhetoric and the reputation of its co-founder.
Because of this idea, many of Youngevity's health products focus on nutrients. The company also recommends a combination of three nutrients (pictured above), which are meant to provide the optimal balance of nutrients.
Multivitamins are popular, so these products could sell well (even without evidence that they work). The main limitation is the price. The pack that was shown before costs $166.99 retail or $133.95 wholesale.
It contains three individual products. The EFA Plus bottle contains enough supplements for three months, while the others contain enough for a single month. As a result, most people would need to buy the supplement monthly.
While some people might be comfortable paying more than $150 a month for supplements, many others won't be. That's a lot of money for supplements that may or may not work. The effectiveness of multivitamins is often debated anyway.
Youngevity has a large product range, so I'm not going to examine everything they offer in-depth. The general pattern is simply that many products are promoted as having health benefits, but little proof is provided.
Speaking of the product range, the variety of product types is a good indication of what to expect. The categories listed on the site include:
Health & Nutrition
Home & Family
Food & Beverage
Spa & Beauty
Fashion
Essential Oils
Photo
Services
Does that sound like an odd combination to anyone else? The image below is another indication. It shows the services that Youngevity promotes.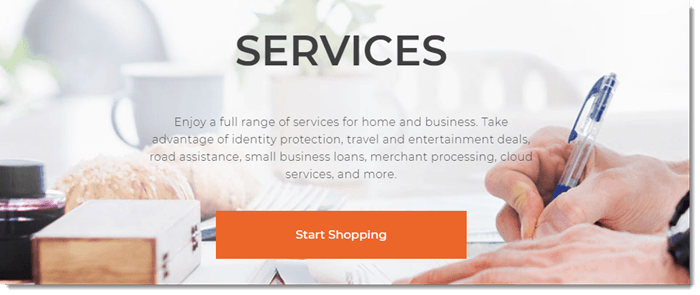 The services are unrelated to the extent that it feels a little silly. It also begs the question, how do you sell services like these? Most people aren't going to turn to a health company for identity protection or road assistance. They're probably not going to shop for photos or fashion items either.
You basically end up with a wide selection of products and services to sell, but some of them don't stand out much at all.
The products of Youngevity are often overpriced compared to competing products out there and many people haven't even heard of the company. In reality, any company that relies on distributors is going to have products that are artificially high in price, because the company has an extra group of people that it has to pay.
This makes it very difficult to sell the products. The only time I have seen products by companies like this be popular is in cases like Avon where the product being sold is somewhat unique and is often of a good price compared to competitors. However, even then, it remains challenging to make money through the company.
Before we move away from products, I want to highlight the purchase first model. Youngevity features two different prices for products because distributors need to buy them first and then sell them on to customers.

Distributors can receive a discount of up to 30%. This means that you would earn a commission of 30% if you were able to sell the products at full price. 30% is decent as a commission rate in this industry. Even so, there's no indication of what the initial commission rate is.
It may be possible to sell on a replicated website from Youngevity too. The company doesn't make this clear. Regardless, having to purchase some of your products first is always frustrating. This increases the risk, as you have to spend money every month just for the chance to earn.
Make Money Building A Team
Simply selling products will only take you so far with Youngevity. The system is designed so that most of the income and bonuses come from recruiting other people and building a team.
Youngevity uses a unilevel model. This means that you get percentage commissions based on the level that people are below you in your downline. For example, someone you recruit would be considered on Level 1, while someone they recruit would be on Level 2. Because of this design, your income is partly based on the size of your team, the levels that different people fall at, and how successful your team is.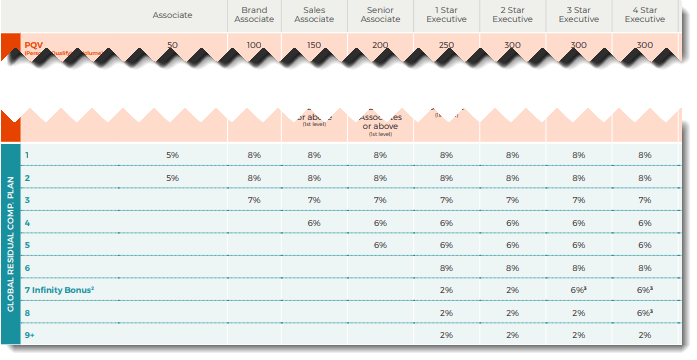 You might notice something else about the system too – various ranks. Members start out as Associates and then progress from there. Each new rank changes the potential income. Higher ranks also have more bonuses than the image shows.
The rank system can be frustrating, as each rank comes with a set of requirements. These become progressively more difficult to meet.

As well as relying on team performance and structure, your Personal Qualifying Volume (PQV) increases across ranks, up to 300 PQV each month. This requirement means that you need to buy a certain volume of product each month just to remain active.
Requirements like this add additional complexity. You have to meet them every month, without fail, regardless of whether you're regularly making sales or not. Some distributors end up buying products simply to meet the goal, which can get expensive fast. It's easy to see how this type of system regularly leaves members out of pocket.
Why Build A Team?
Youngevity suggests that building a team is the logical next step from being a distributor, but really that isn't the case. Realistically, there is a huge difference between selling products and recruiting others, both in terms of the processes involved and in terms of commitment.
Yet, the way that the compensation for the company is set up, the only realistic way to earn a long-term income is to recruit others. This means that you are trying to recruit people into an income opportunity before it is working all that well for you.
It also means that you would have to hide any concerns about the company and support the people that you recruit. Furthermore, how much money you make, depends on how much money the people you recruit make.
At the end of the day, the MLM approach forces you to rely on Youngevity and its products, making you completely dependent on the company. As business models go, it is frustrating, because you have no more security than at a traditional job.
***This is the point where people who have been indoctrinated into the company and brainwashed into thinking they've spent their money on something valuable chime in: "But corporate America is a pyramid scheme". There's a CEO and he has a group of managers. Each manager oversees a few supervisors. Supervisors manage the employees…and so on.
HOWEVER, the truth is this: It's not the job of a CEO to recruit other CEOs, neither is that the job of any other employee of the company. Also, it's not a prerequisite that employees of Save Mart shop there or that Starbucks employees actually buy coffee at Starbucks in order to have a job.
Tim Cook does not stand in an apple store trying to sell iPhones, nor does he personally recruit people to work at the Genius Bar. McDonald's Franchise owners are not allowed to sell other McDonald's franchises.
With an emphasis on recruiting, it seems like everyone in your downline and upline is doing the same job: recruiting other people into the company. They will do the same. Eventually, there will be no more people to recruit.
Can You Generate Reliable Income With Youngevity?
The Youngevity Review
Even with the MLM model, earning money with Youngevity is entirely possible. You do have a wide selection of products to sell and some people will be interested in them. Youngevity has actually managed to avoid most of the controversy that traditionally surrounds MLMs, which gives the company a slight advantage.
When it comes down to it, the real question isn't whether you can generate income, but whether the process is worth the effort. There are plenty of ways to earn. Is Youngevity valuable enough for you to invest your time and money into the company?
I might be biased, but I don't personally think that Youngevity is worth it. My hope would be that people develop their own business, one that can yield long-term profits. That goal is tricky to meet with any MLM, as you're never truly in control. Even if you develop an extensive team and are making decent profits, your income stream could dry up in the blink of an eye.
After all, it isn't uncommon for MLMs to become less successful or to stop trading altogether. You could also find that you need to regularly find new team members, like the ones you have simply aren't effective. Why not find an approach that puts you in the driver's seat instead?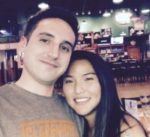 MLM Critic & Author: Nathaniell
What's up ladies and dudes! Great to finally meet you, and I hope you enjoyed this post. I have to be honest though. I'm not a big fan of MLM. Tried it. Hated it.
Affiliate marketing is cheaper, faster, and easier. See for yourself and join millions of other successful affiliates generating income from their blogs!
No inventory. No fees. No recruiting. 3 BILLION potential buyers online.
Reader Interactions