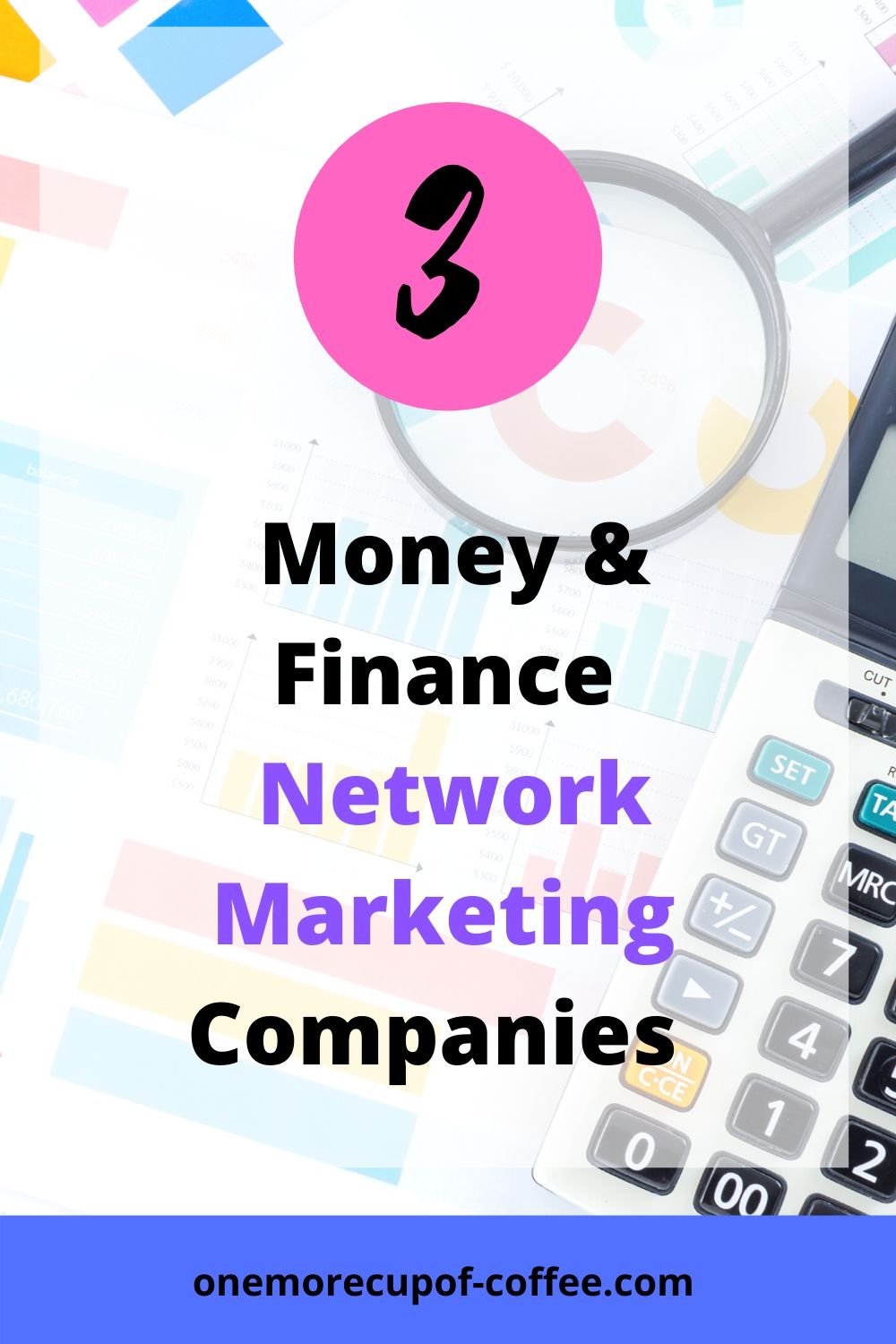 All network marketing companies offer the chance to make money. That's partly why they exist in the first place. Some of them focus on their products (or services) first, others emphasize their income opportunities.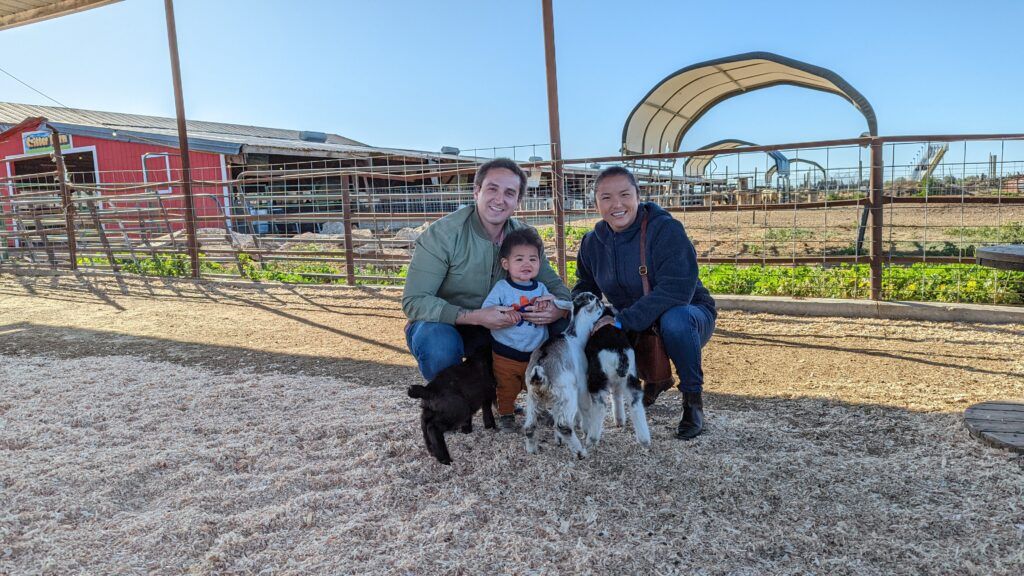 Are You Ready To Work Your Ass Off to Earn Your Lifestyle?
Are you tired of the daily grind? With a laptop and an internet connection I built a small website to generate income, and my life completely changed. Let me show you exactly how I've been doing it for more than 13 years.
The companies on this list are different. With these, the products and services being sold are directly associated with making money. For example, you might be selling training that teaches people how to make money. Alternatively, you might be promoting business development tools.
There are some advantages to the idea. Making money does normally involve some training and support. The right resources or training can make this process much easier or more powerful. But, the concept is tricky too. Many people just starting out in network marketing have to "fake it til they make it", claiming that they are rich, or know the path to riches, in order to project an image of success. That can get problematic fast.
You and your customers are also spending money for the chance to make it. There's nothing inherently wrong with that idea – and a successful business will always have costs. Just make sure the process is actually worth it, and you aren't just selling pipe dream. If you are going to teach people to how to make money, my advice is to ensure that you've done it yourself with the very same tools.
There are a boatload of scams in this category.In fact, many of the ones that we've reviewed in the past are no longer active. Below are a couple of ideas to show you what's available out there, though I don't really recommend anything on this list. If you do want to make money teaching others how to make money, I'd much rather see you develop your own website brand and teach people directly by selling your own course, or by promoting a "how to make money" course via affiliate sales (without the recruiting aspect).

Money & Finance Network Marketing Companies
National Wealth Center
Zukul
Pie 24/7
1. National Wealth Center

Focus: Educational books and videos
Minimum Cost: $25/month (for their cheapest product)
Product Overview: National Wealth Center is all about money and education. They sell various sets of eBooks, audio and video files, focused on different themes. Some have a monthly fee, while others are one-time payments. The company describes them like this:
Self Development: $25/month
Fitness Advantage: $50/month
Digital Entrepreneur: $100/month
Relationship Edge: $250
Wealth Advantage: $1,000
Network Marketing Edge: $3,500
The Vault: $7,500
The first problem is that no one knows what they're getting. National Wealth Center offers precious little information about each of the products. You mainly just get a short description, which is vague and doesn't offer many details.
Let's be serious. Who is going to buy these products? I mean honestly, they're expensive and customer doesn't know what they're getting. You can also find education on the same topics for a fraction of the price.
Commission Quick View: The compensation plan isn't great either. First of all, you have to purchase each product to earn from selling it. Want to earn a commission from the $1,000 Wealth Advantage training? Open your wallet, it's going to cost you that much.
Even then, the first sale you make goes to your upline (as does your third). You earn from your second and fourth sale. This is a horrible design, especially as the products wouldn't be easy to sell. Even the cheaper ones are tough, simply because they require a recurring payment.
National Wealth Center also claims to have 100% commissions. But, you're only getting paid on half of your sales, so you're only getting 50%. The company will also take a fee somewhere in the mix.
There aren't many details about the team factor. National Wealth Center just talks about recruiting four people and getting them to do the same. That practice could lead to a large team but the real world doesn't work that way. Instead, most people won't be interested in the products. Many won't even be able to afford them either.
The final thing to mention is your costs. If you wanted the highest income potential, you'd need to purchase around $4750 in products, plus a $175 recurring fee every month. That's incredibly expensive. Most people would never break even.
Final Thoughts: Honestly, just give this one a miss. The training doesn't even feel legitimate. The company is basically just trying to get people to pay for the chance to earn.
2. Zukul

Focus: Marketing, with a cryptocurrency angle
Minimum Cost: 0.00363695 BTC per month (for their Beginner Package)
Product Overview: Zukul is an odd company all around. For one thing, Zukul doesn't sell products individually. Instead, they have four packages: Starter, Beginner, Intermediate and Advanced. The prices go up from one package to the next, as you might expect. But, the cost is a monthly fee and is charged in Bitcoin. This starts at 0.00103577 per month and increases from there.
Because these are priced in Bitcoin, the real-world prices will vary over time. You'll also need to buy Bitcoin before you can get started with Zukul
The Bitcoin angle is partly to do with the services contained in the packages. One of these is a Crypto Trading Bot. This is meant to help with cryptocurrency trading. Of course, trading bots rarely perform all that well and they can't typically predict the market.
Beyond this one service, the packages also have various things related to making money online. For example, there is a capture page and an autoresponder. The later packs have other items too, like a banner creator and blogging platform. But, there are few details about what the individual products actually are.
They could help you earn and to promote your business. At least, that's the theory. But, it's normally better to invest in a high-quality service instead. For example, there are some powerful landing page plugins out there and plenty of autoresponders to choose from.
The combination of cryptocurrency and internet marketing is also odd. There is some overlap between the two fields but not a large amount. In practice, these areas have very different audiences. It would be tough to find people interested in paying money for products in both areas.
Commission Quick View: Zukul uses a simplified MLM plan to pay members. You just earn at three levels. Level 1 is the people you recruit, Level 2 is their recruits and Level 3 is the recruits of Level 2.
A shorter scheme isn't necessarily a bad thing. It means you don't have to focus as much on team building. There are also no complex rank requirements to meet and I don't see any monthly sales targets.
There is one other factor, Zukul breaks the plan down into Beginners, Intermediate and Advanced Affiliate Payouts. These all earn from the three levels. But, the rates they earn differ. For example, Beginners makes $8 from Level 1, $4 from Level 2 and $2 from Level 3. Advanced makes $55, $25 and $10 from those same levels.
Which payment rate you get depends on which package you sign up for initially. That makes Zukul a pay-to-win scheme. If you want the most income potential, you have to buy the most expensive package. And remember, the packages have a monthly fee.
Final Thoughts: Honestly, there's no reason to even consider Zukul. The products aren't appealing and the compensation approach certainly isn't very good.
3. PIE 24/7

Focus: Marketing tools and training
Minimum Cost: $10 every four weeks (for membership in the basic plan)
Product Overview: PIE 24/7 focuses on marketing tools (the name actually stands for Personal Independent Earnings). The idea is to provide you with all the training and tools that you need to make money online.
In fairness, having good training and support is important for anyone wanting to earn online. But, many programs don't provide valuable education at all. They simply cash in on the concepts. This seems to be the case for PIE 24/7.
The various products and services include ideas like sales pages, a mail program and a website. But, PIE 24/7 offers very few specifics. Visitors are left wondering exactly what they're getting and whether it is any good.
The marketing highlights the idea of 'Automated Marketing Systems'. Let me tell you a secret, automated systems are rarely any good. There are some things you can automate (to a degree) when you've developed a successful business. But, even then, you do a lot of it yourself. Any system that claims you can automate from the beginning and earn money is being extremely unrealistic.
There are many variations of these products online too. I recommend taking the time to find high-quality versions of the things that you truly want. For example, there are some powerful tools for building lead capture pages and many come with demos or free trials.
The one other thing to mention is pricing. When I last reviewed the company, PIE 24/7 had four different plans. The first three were the Reseller Plan ($10/4 weeks), the Business Plan ($25/4 weeks) and the Entrepreneur Plan ($50;/4 weeks). The one other option was the Product Only Plan ($40/4 weeks). As the name suggests, this one just provides the products, not the ability to earn.
Current pricing details are hard to come by. But, whatever they are, the fees seem to be every four weeks. That means customers only get access while they're actively paying. Some people won't like that idea.
Commission Quick View: PIE 24/7 gives members points for each sale that they make. Those points are then used to calculate commission. This basically calculates to 25% commission on sales.
Distributors also earn 25% on the first 20 Personal Sales Volume (PSV) of anyone that they recruit. This happens because new recruits don't earn from their first 20 PSV. Those sales are rolled up to the person above them. This is good for team income but it sucks for new members.
The team component uses a 3 x 10 force-filled stagger-filled matrix. The terms force-filled and stagger-filled refer to the way that team members are entered into the matrix.
Team commissions are based on this matrix and the way that the team performs. The commissions end up being between 2.5% and 15%, depending on positioning. The design of the matrix is tough to summarize, so I'm not going to bother. Basically, it just ends up being a complex system that limits your ability to earn. The amount you make from individuals also dramatically varies depending on where they end up in your matrix.
Final Thoughts: If you built a decent team, PIE 24/7 might be okay for income. But honestly, there are many better options out there. At the very least, it's worth finding ones where the products would sell consistently.
Top Pick? Not Here
"Making money" is an interesting field but it doesn't fit well with honest network marketing in my opinion. There's just too much mud in the water when you bring in team building into the system. As such, I don't have a top pick from this list.
If you like network marketing, look for a company that has appealing products that could consistently sell. There are many of those out there, such as health and wellness, faith, organic or cosmetic products. This way, people know what they're getting from the beginning and there is no false hope.
Alternatively, if you want to be in the making money field, try an affiliate company instead. These still allow you to promote a product that helps people to earn. But, you get to focus on an online audience. Affiliate programs avoid the team aspect entirely. Most have fewer ongoing requirements and may not even have a joining fee. This means less risk and less hassle, allowing you to simply focus on your business.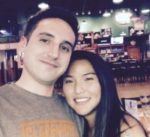 MLM Critic & Author: Nathaniell
What's up ladies and dudes! Great to finally meet you, and I hope you enjoyed this post. I have to be honest though. I'm not a big fan of MLM. Tried it. Hated it.
Affiliate marketing is cheaper, faster, and easier. See for yourself and join millions of other successful affiliates generating income from their blogs!
No inventory. No fees. No recruiting. 3 BILLION potential buyers online.
Reader Interactions