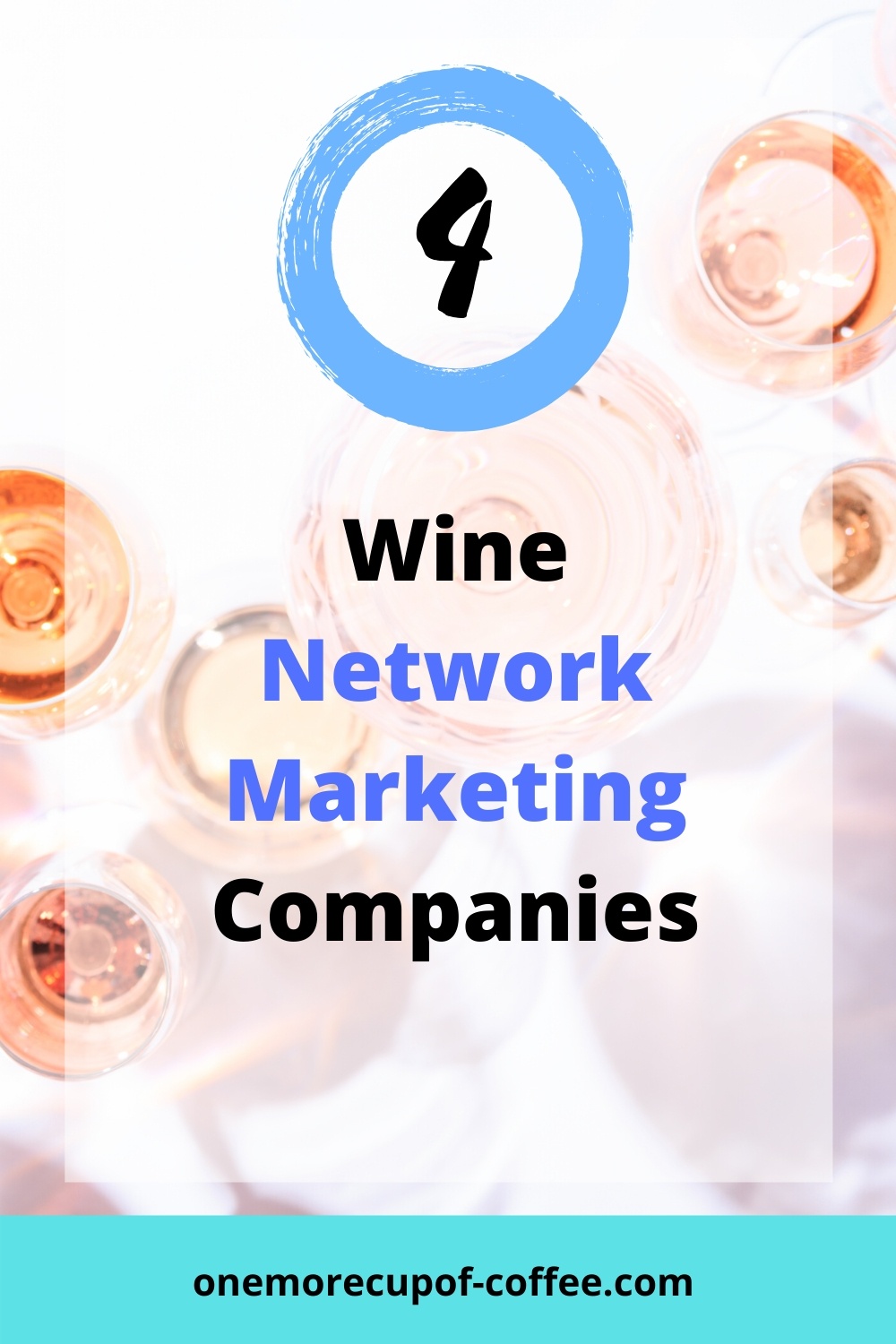 Here's an fun new angle for making money: wine network marketing companies! It's an opportunity to promote something that you're passionate about and have fun while doing so. Wine is also one of the few products that tends to appeal to men and women in roughly equal numbers. In contrast, many other MLMs rely on products like jewelry, cosmetics, clothing or crafts which tend to be woman-focused.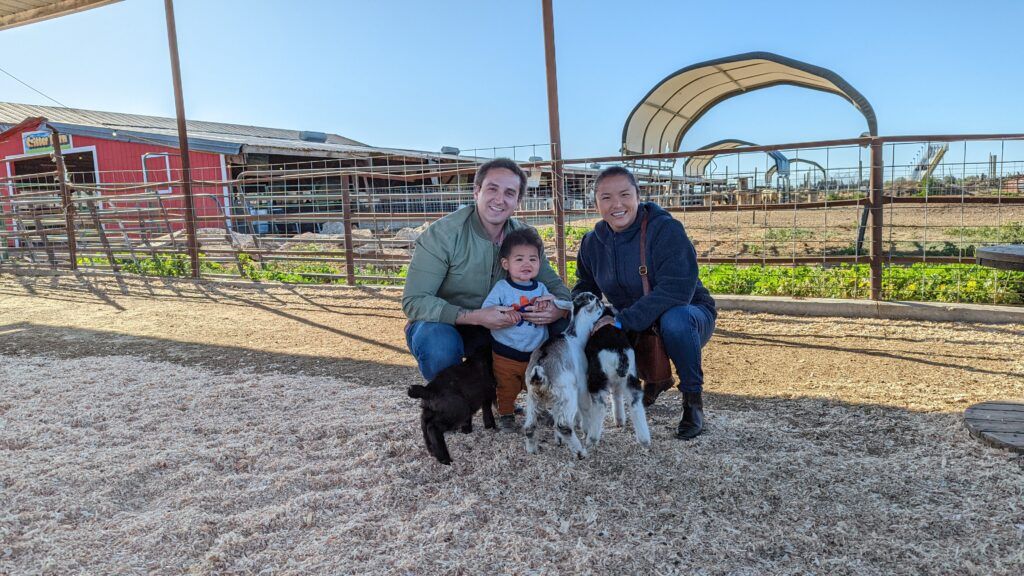 Are You Ready To Work Your Ass Off to Earn Your Lifestyle?
Are you tired of the daily grind? With a laptop and an internet connection I built a small website to generate income, and my life completely changed. Let me show you exactly how I've been doing it for more than 13 years.
Wine is a very social, so it fits very well with the idea of network marketing. Let's be honest here. A lot of the "parties" you've been do were just plain boring, and it was obviously a sales pitch. You bought a few things to support your friend, but your interest quickly waned by the second or third party.
By contrast, with a couple glasses of wine and the right group of friends, these direct selling wine companies could be a fun way to make money, engage with friends, expand your palate.
With all those positives in mind, you need to seriously consider the negatives. For one, bringing business into your friends atmosphere can affect your relationships. The atmosphere of a fun night drinking and talking with friends can be ruined if you start pitching business ideas and asking them to buy stuff from you.
Also, it's very easy to get caught up in biases that would be obvious to everyone but you. It's one thing to drink a glass of wine and rate it objectively. It's another thing to be selling the stuff and have your "business" be on the hook.
Also, the simple fact is that the best wines in the world do not have a MLM business structure. Many of the wines (not all) you'll get in these wine network marketing companies will have higher prices and lower quality than is offered in the grocery store or bottle shop. The novelty of buying wine from your friend will only travel so far. Make sure you focus on real, lasting quality that these brands could potentially provide, and decide which one you'd like to work with.

Wine Network Marketing Companies
Direct Cellars
Traveling Vineyard
Wine Shop at Home
Boisset Collection
1. Direct Cellars

Focus: Wine Club
Minimum Cost: $249.95 (to join, you also receive four bottles of wine)
Product Overview: Direct Cellars has a clever name and they present their concepts very well, which is always a good start. The goal isn't just to sell wine. Instead, Direct Cellars has a wine club.
Wine clubs are great. They give members a chance to try out new wine every month and to learn more about the wine in the process. It is often a fun experience and is perfect for anyone who is just beginning to learn about wine.
In this case, there are two options: 2 Bottle Wine Lover ($49.95/month) or 4 Bottle Wine Lover ($79.95/month). In each case, you can choose whether you get red and white wine, or just one of the two colors.
It breaks down to around $20 to $25 a bottle, depending on the tier. The bottles are chosen based on 'expert opinion' and there is no chance to select for yourself. There is also very little information about the wines. If you just wanted to experiment and learn, that approach might be fine. Personally though, I prefer the clubs that offer more details.
There aren't many wine MLMs out there and they don't all do clubs. Still, the competition in this field is decent. There are plenty of other places that sell wine and many other wine clubs out there too.
Commission Quick View: Direct Cellars has a very odd compensation plan, one that I'm surprised is even legal. Basically, all of the commissions come from team sales. There is no retail commission whatsoever. They even state this clearly in their most recent compensation plan. That's a horrible design!
If you do want the team aspect, then there are multiple systems and bonuses in place.
First, they have a traditional unilevel plan, where you build a pyramid-like team under you. With this system, people are placed in levels based entirely on who recruited who. Anyone you recruit directly is your first level. Anyone they recruit is your second level and so on. You then earn different percentages from each level, based on your rank in the company.
Direct Cellars is decent in this way, starting out at 10% from your first level. The next rank offers 5% on your second level and each new rank offers income from another level. This is faster progression than normal and leads to higher team pay.
There is also a binary system for income. This type of plan uses two legs within your team and you get bonuses based on how they compare. Finally, there are some other bonuses.
The end result is that you earn a little more from your team than is normal and progression seems to be faster. But, each team income stream will have its own rules and complexities. While you could earn, income would be difficult to optimize.
Final Thoughts: Everything about this company seems decent enough – except that you don't earn per sale. MLMs are hard enough on their own. Any plan that doesn't pay for your sales simply isn't worth the effort.
2. Traveling Vineyard

Focus: Wine and wine tastings
Minimum Cost: $179 (for a Success Kit, which includes wine, accessories, equipment and business tools)
Product Overview: Traveling Vineyard does have a wine club as well, called Rewined. They do a much better job at marketing than Direct Cellars at promoting this club and include more details about what you can expect. The club also provides wine notes for what customers receive, which makes for a great experience.
But, the club isn't the main focus of Traveling Vineyard. Instead, they simply sell wine.
The website lists their various wines along with key details about each. For example, they have a 2016 LUXX Merlot at $29.99. The page for that wine includes tasting details, information about the region and food pairing notes. The selection of wines isn't extensive (around 30 at the time of the review) and they range from around $15 to $30.
But, the wines seem to rotate over time. The limited selection might help people choose too, as other stores can seem overwhelming to beginners.
Of course, the key selling point isn't the wines – it's the experience. Traveling Vineyard gives people the chance to sample new wines in a social environment. There's the wine club to try as well.
The end result is that the wine isn't the best value for money and the selection isn't amazing. But, the right audience might still find it very appealing.
Commission Quick View: Traveling Vineyard provides between 15% and 35% commission, based on your sales each month. As an indication, you need at least $400 in sales to see the first increase (from 15% to 20%). To reach 35% commission, you need more than $4,500 in sales per month.
The party approach heavily relies on providing tastings, which means that you need to regularly purchase wine for this reason. Thankfully, you can get tasting sets for free each time you complete an event with at least $150 in orders. But, if you fail to hit this goal, buying new wine for tastings could get expensive fast.
On a side note, sales are made through customer orders. As such, you don't need to purchase and then resell anything. But, you do need to pay $15.95 a month (after the first three months) to get a replicated website from Traveling Vineyard. This website is where you make your sales.
The marketing on Traveling Vineyard suggests that there is a team component and you create a downline. There are bonuses too and perhaps a rank-based system. But, that's all the details the company provides.
Final Thoughts: This time, the main limitation is the team component. Not knowing how you're going to make money is frustrating. Without these details, it's impossible to know how powerful Traveling Vineyard is (or isn't).
3. Wine Shop at Home

Focus: Artisan wines
Minimum Cost: $99 (for a starter kit with some wines)
Product Overview: Needless to say, Wine Shop at Home sells wines. In this case, they have an emphasis on high-quality wines, with prices ranging from $22 to $69. Their selection only includes around 25 or so wines and some of these are simply packs of multiple products.
Some details are provided about each bottle, along with a short video. The selection seems to change over time as well, so there should regularly be new options to promote.
There is also a wine club. This one has a two-bottle option at $34.95 per month and a four-bottle option that costs $64.95 a month. The included wines are described as 'incredible, limited-production wine selections', which sounds great but isn't very helpful. Customers can also choose whether they want all red wine, all white wine or a mix.
The prices of the bottles make this a more upmarket wine company compared to Traveling Vineyard. After all, many people will hesitate to spend more than $30 on a bottle of wine. Still, some audiences may prefer this style.
Commission Quick View: The compensation rate from Wine Shop at Home ranges from 20% to 35% based on sales alone. You don't need to worry about purchasing and then reselling either, the company uses an order-based system.
This can increase to 44% total if you progress through the team side of things as well. But, it's not clear whether this is actually 44% commission, or you just get up to 9% from your team's sales (which is completely different).
Once again, you'll need to purchase wine for tastings. This is essential and most customers won't buy the wine without trying it. After all, that tasting component is the main advantage of purchasing through a company like this.
There are no details about the team aspect or what is involved. You'd need to talk to a distributor directly to find out the details.
On a side note, reports about compensation levels and team structures vary depending on where you look, while Wine Shop at Home itself provides little information. As such, the rates here may not be accurate. Even if they are, Wine Shop at Home might change them over time.
Final Thoughts: This company could work as a way to make money. Still, the lack of details is never a good thing.
4. Boisset Collection

Focus: Luxury wine and related products
Minimum Cost: $74.50 (for a starter kit with some wines)
Product Overview: Boisset Collection is different than all the other options on this list. For one thing, they own the vineyards in question and they're selling the wine that they produce. Wines from some other locations are present too but Boisset Collection does focus on their own products.
Their selection is wider as a result, as is the variation in prices. For example, I saw a $16 bottle of red wine, along with a $360 bottle. The company also sells fairly expensive jewelry (e.g. a $225 brooch), along with various accessories and gifts.
The style means there are more products to promote, which is great. But, few of them are cheap. Some customers would still love the items, while others may be more hesitant. Even if customers are willing to spend this much at a physical store, doing so through direct marketing is very different.
Commission Quick View: Compensation varies from 25% to 35%. Ambassadors would start at 25%. The higher tier may come from monthly sales or from your rank (this isn't clear). Of course, when you consider the price of the products, even 25% is a decent level of commission.
If you're just focused on selling, you need to make 1,000 in sales volume every year. If this is just $1,000, it's not too bad as an ongoing requirement (less than $100 a month). For anyone wanting to build a team, the goal becomes 250 each month, which is more difficult.
The team aspect pays up to 10% on the sales of your team as a whole. Once again, there are few details about the team structure and what you can expect.
Final Thoughts: Boisset Collection's largest advantage is the amount you'd earn per sales. Personally though, I'm not convinced people would buy the products. They're certainly pricey. I can't help thinking that anyone who pays that much for wine wouldn't do so through direct marketing.
Top Pick
None of these companies are amazing. They all offer limited details about their compensation plan, and with the literal thousands of other options available every time you walk into the local grocery store, these direct sales wine companies really need to offer something special in order to make themselves stand out.
If you absolutely had to choose one, I recommend Traveling Vineyard. They have a good balance of products and prices. They also offer the chance to earn tasting kits, a style that other companies don't have.
For me, I'd much rather have more control over my business and promote wine affiliates. This means I don't have to lock myself into selling one brand, and essentially becoming an employee of that company. I can have my own opinions, promote multiple brands, and sell a broader range of items through a website.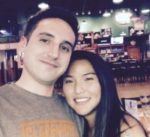 MLM Critic & Author: Nathaniell
What's up ladies and dudes! Great to finally meet you, and I hope you enjoyed this post. I have to be honest though. I'm not a big fan of MLM. Tried it. Hated it.
Affiliate marketing is cheaper, faster, and easier. See for yourself and join millions of other successful affiliates generating income from their blogs!
No inventory. No fees. No recruiting. 3 BILLION potential buyers online.
Reader Interactions