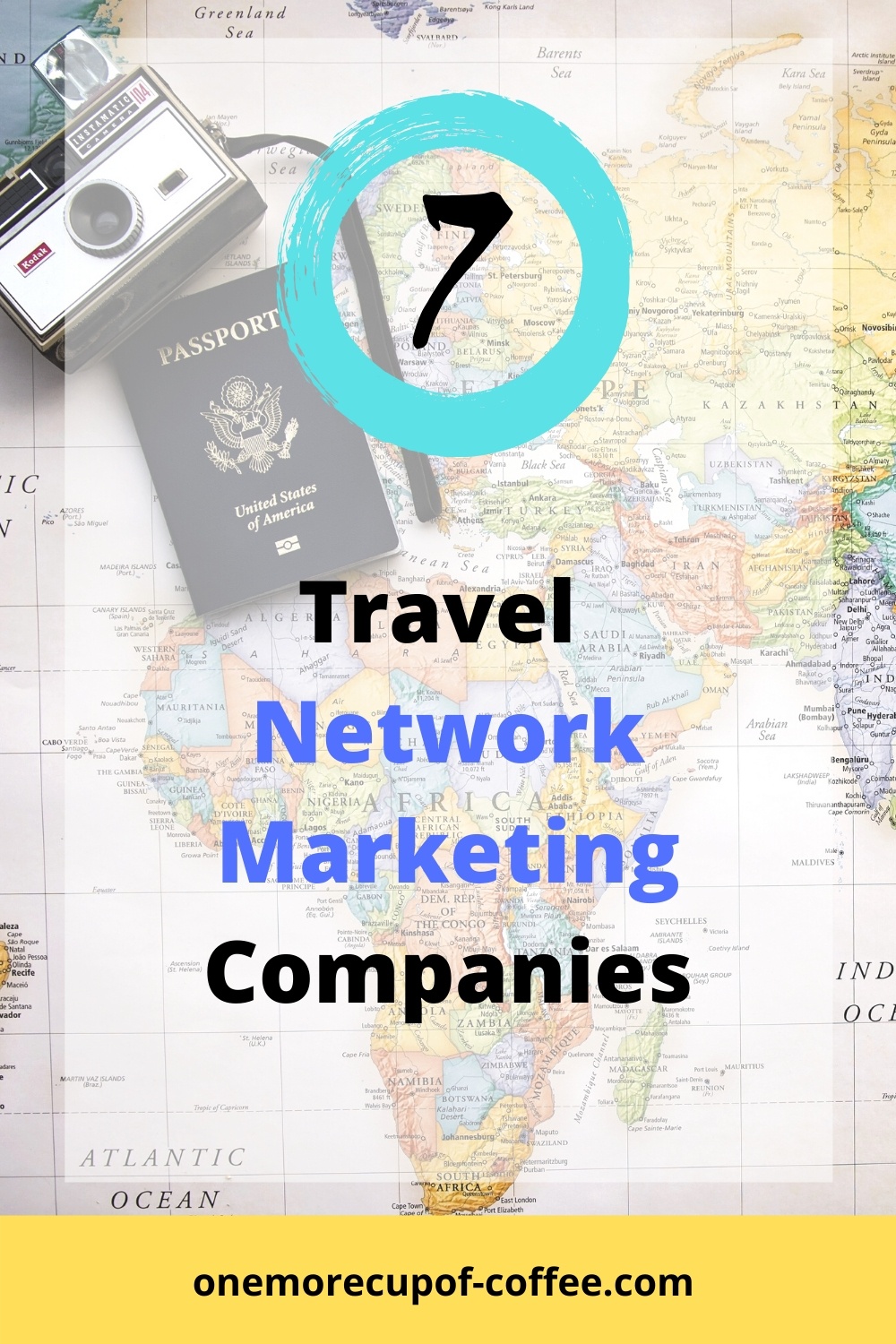 Everyone loves the idea of travel, right? Far off places, new sights, new experiences – it all sounds amazing. It's a huge industry and one that simply continues to grow. So, travel network marketing companies just make sense. Focusing on people's passions is always a powerful way to make money, and what better way to get your friends involved in traveling than by leading by example.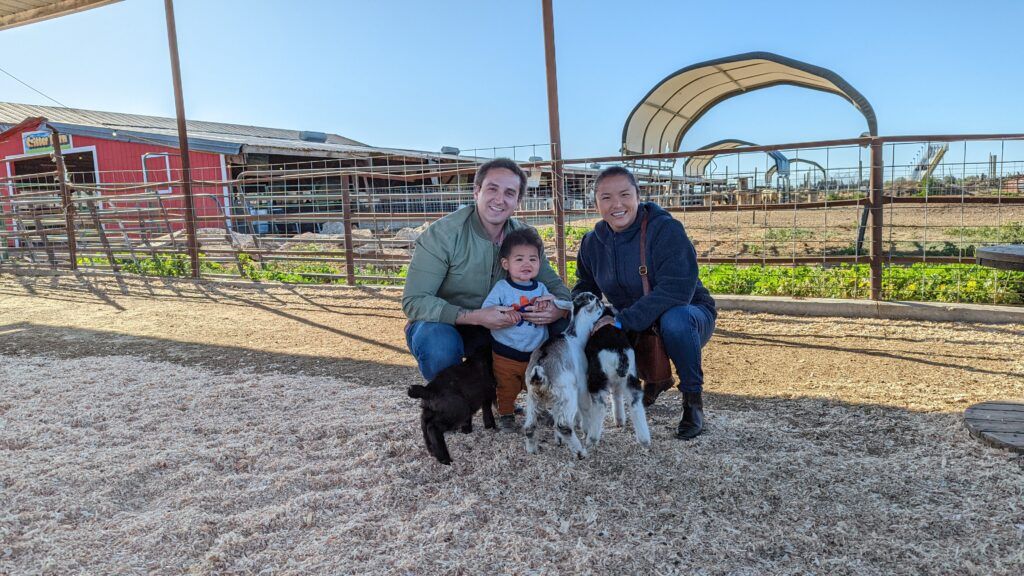 Are You Ready To Work Your Ass Off to Earn Your Lifestyle?
Are you tired of the daily grind? With a laptop and an internet connection I built a small website to generate income, and my life completely changed. Let me show you exactly how I've been doing it for more than 13 years.
This list offers short details about the key players in this field of travel + direct sales, including information about what they offer and their individual quirks. I'm not an IBO for any of them, so you can expect objective information that doesn't involve a sales pitch.
However!!!! When you're looking through this list, please be wary. MLMs are always somewhat complicated. Making money is certainly possible, but most people not only don't make money, but spend more money than they ever planned.
is often due to the fact that there can be additional complexities that aren't immediately obvious. Recurring fees, startup fees, or the cost of doing business (and not making profit) are three big examples of how this can happen with your new travel-related biz op.
Travel is a particularly problematic field because of the way companies approach it. As you'll see, most of these companies don't sell travel-related products at all. Instead, they focus on memberships and discounts.
So you may sell a product similar to a "time share", where you pay a large fee up front, and are expected to take X amount of trips per year, or you prepay for a vacation, then have to book according to some weird system. With network marketing travel companies, it's rarely a matter of plan a trip, buy a ticket, and go.
It's also debatable whether these programs actually offer the significant discounts or benefits they claim. The fact is, compared to traditional travel companies, most don't get great reviews on the open market. None of these issues make the companies inviable as a way to make money. But, they do suggest that you should be very careful.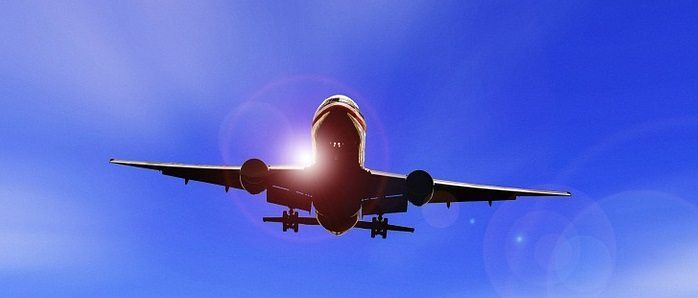 Travel Network Marketing Companies
GoodLife USA
MWR Life
TraVerus Global
Surge 365
Vacations Royale
ZynTravel
World Ventures
1. GoodLife USA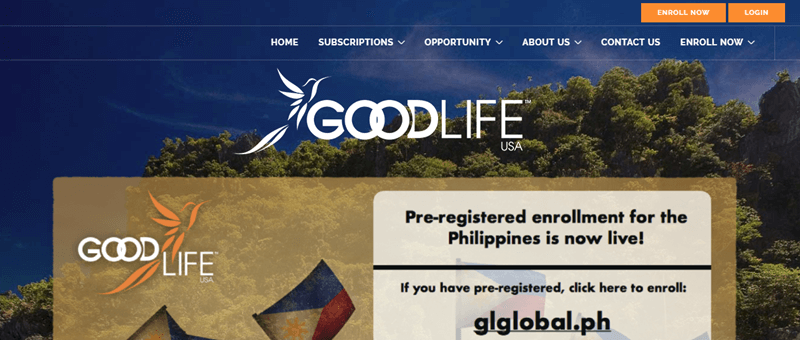 Focus: Travel and lifestyle club
Minimum Cost: $79 then $39.50/year (for membership to the discount program and the ability to earn)
Product Overview: GoodLife USA is one of the most well-known MLMs in the travel field. They offer a subscription that gives people various travel-related deals. This includes discounts on cruises, airlines, rental cars, hotels and condos.
The company's site makes people step through many different pages before even revealing what is on offer. But basically, there are three different memberships: Silver, Gold and Platinum.
Silver has no initial fee and costs $11.95 per month. Gold costs $119 to set up and then $39.95 per month. Platinum costs $269 to set up and then $59.95 per month. The higher plans offer additional discounts, such as hand-selected getaways for Gold and a booking engine for condos with Platinum.
But, all the information is vague. There are no details about what discounts you can expect or how this compares to other services.
Discussions online suggest that the discounts are often limited and many aren't unique anyway. There is evidence of some people getting good deals. But, I haven't seen any proof that you can get great savings on a regular basis. Instead, the savings seem to be inconsistent and often aren't that useful.
The memberships are also expensive. For customers to save money using them, they'd need to be traveling very often. That's not the case for most people.
Commission Quick View: GoodLife USA uses an unusual model, called a 2 x 20 Shared Social Network structure. It has some visual similarities to a binary compensation system but doesn't behave in the same way.
The basic idea is that you have various slots and these are automatically filled over time. The amount you earn is then based on which pay line people end up in, along with factors like Commissionable Value (CV).
The process is more confusing than most and the three types of memberships are all treated slightly differently. The site also has pages upon pages of explanation, which is never a good sign. It shouldn't take that long to explain a compensation plan. As a result, it's impossible to tell whether the income potential is higher or lower than other companies
The model also seems to mean you're not earning for sales directly. Instead, your income is based only on the team structure. Of course, I might be wrong. Like I said, the compensation plan is not easy to follow.
Final Thoughts: GoodLife USA doesn't have an appealing service or a good compensation plan. In trying to create something amazing, they've just ended up with a plan that is far more complicated than it needs to be. You can probably still make money but the system certainly isn't powerful.
2. MWR Life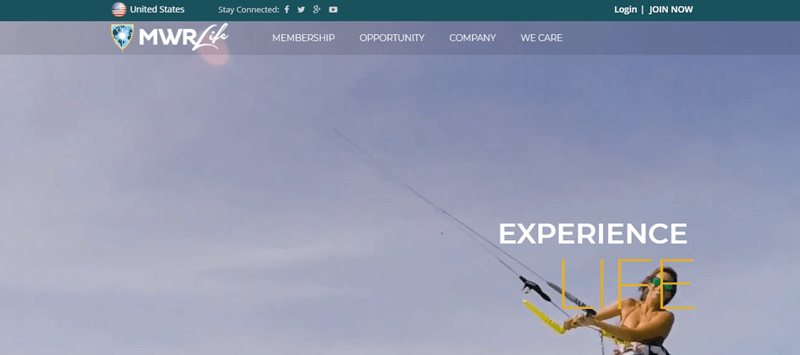 Focus: Travel and lifestyle club
Minimum Cost: $89.97/month
Product Overview: MWR Life focuses on the idea of traveling the world and living life to the fullest – and they heavily promote that dream. But, the underlying concept is the same as what GoodLife USA offers and MWR Life is basically just a discount program, one that provides 'deals' on various travel-related areas.
This time, there are two memberships to choose from. MWR Life is upfront about these details too, which is always good.
The first is Travel Advantage VIP, which costs $49.97 per month. The other is Travel Advantage Pro, which costs $89.97 per month. The memberships offer most of the same general discounts. The difference is that the Pro version provides loyalty points and extra discount vouchers. It also allows users to book for up to four people, rather than just themselves.
Specifics about the discounts are few and far between, so customers don't really know what they're getting. There isn't much evidence about the discounts online either. If they were powerful, I'd expect blog posts about how much people saved. But, those don't exist. In fact, most of the positive reviews sound like they're from people who haven't even used the discounts themselves.
Commission Quick View: Most network marketing companies offer compensation per sale, along with bonuses from your team. But, MWR Life is vague in this area. It seems like you get $25 per retail customer you refer. Half of that gets paid in the first month of their membership and half in their second month.
But, that's a lousy commission rate when customers are paying at least $49.97 a month and might be doing so for many months.
There is certainly a team system, but this isn't well described either. One aspect involves different ranks, where you earn based on the sales that team members make. Another is daily income, which ranges from $3 per day to $1,000 per day, depending on the size of your team. Most people are probably on the low end of the scale. But still, the potential is interesting.
There are various other bonuses too. But, the compensation plan doesn't offer many specifics at all. So, it's not clear how these aspects all tie into one another or how you're even meant to progress.
Members also need to be active and qualified to earn any commissions. That includes commissions from their own sales. Qualified means having 3 Customer Points, which can be achieved by having one Travel Advantage Pro membership or three Travel Advantage VIP memberships in the member's downline. Active isn't defined but it probably means that the member needs to pay for the Pro or VIP membership themselves.
Final Thoughts: The compensation plan is confusing and MWR Life doesn't offer any significant advantages. That aside, you're paying at least $49.97 each month just for the chance to earn money. You'd have to make a decent amount of sales just to break even.
3. TraVerus Global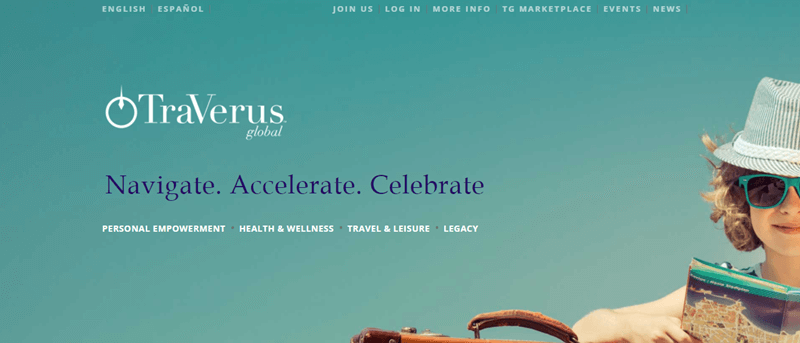 Focus: Health, empowerment and travel
Minimum Cost: $174.95 initially, $79.95/month and $40/year (for the ability to earn and access to the travel discount program)
Product Overview: TraVerus Global doesn't just focus on travel. Instead, the company has various products. Their focus seems to be on the idea of enriching life through multiple avenues at once. In particular, they have four key areas:
Bachar Nutrition: Nutrition products, including supplements, coffee, an energy shot and mosquito repellent capsules.
TraVerus Go: Their travel discount program.
Success Training Institute: Offers various business training courses that are meant to teach soft skills
Flex: Provides the ability to have multiple phone numbers for your mobile. Each number costs a monthly fee.
The combination of products is fairly unusual and none seem especially high quality.
As for TraVerus Go, it is a discount program that offers up to 50% discount on travel (or 70%, depending on where you look). The company claims to have discounts for 400,000 hotels and resorts, along with car rentals at 8,000 nationwide locations.
There are two plans to choose from. The Basic plan costs $39.99 initially and then $29.99 per month. It provides all of the various savings. The other option is their Premium plan. This one costs $174.95 initially plus $79.95 per month and an annual $40 fee.
That second plan offers the same discounts – along with the ability to make money. So, you need to pay almost $80 a month on top of the initial fee, just for the ability to earn.
On a side note, TraVersus Go mostly seems to be rebranding for an older company called Paycation Travel, which I reviewed when it was still active. Some of their discount claims did hold up when I looked at them, although it's hard to know how they compare to what is out there.
The travel program also seems to be periodically called XStream Travel – but it's not clear what the difference is or why they keep using different names.
Commission Quick View: There aren't many details on the compensation plan. But, the company's YouTube video suggests that customers can earn 75% of the commission on all travel booked through the booking engine, along with earning from your team.
The phrasing states that this is '75% of commission paid to XStream Travel', so you're just getting a percentage of what the company earns (and it's not clear what that is). Team commissions are based on this area as well.
Members do also earn by getting people to join the program. The commission here is $50 regardless of whether customers choose the Basic or Premium plan. This seems to be a one-time payment, rather than an ongoing one.
The company also uses a coded system of payment. This style means that only some of the payments are allocated to you. In particular, the first two payments for enrollment seem to go to whoever referred you, while you get the ones after that. This style means you need to make at least three sales before you see any income.
The team aspect is complex and I'm not going to focus on it too much. But, there is a typical rank-based system, along with a matrix approach for earning residual rewards. As always, you'd need a decent team to make progress with this system.
Final Thoughts: The ability to earn from referrals and from people's purchases is nice but be wary about this company. They are light on the details and this rebranding hasn't been around for long.
4. Surge 365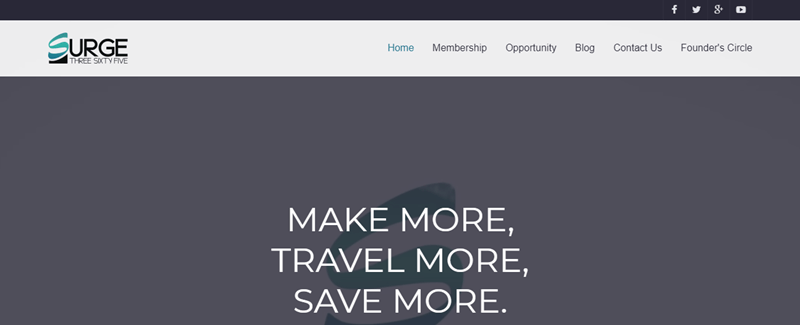 Focus: Travel and earning
Minimum Cost: $10/month (for the ability to earn) or $477 + $59.95/month (for complete access and membership to the discount program)
Product Overview: Surge 365 has revamped their website and some of their concepts since I last reviewed them but the underlying concepts remain the same. Once again, this is a travel company, offering various discounts.
One unusual thing is their focus. Other companies on this list focus on travel and the associated lifestyle. But, most of the details on the Surge 365 site are about the income opportunity. It's never a good sign when companies emphasize this area more than their products and services.
Surge 365 has two memberships, but only one of these is for travel. It costs a $477 one-off fee and then $59.95 per month. Actually, it's closer to $63.50 per month, as there is an associated processing fee.
The subscription offers a 'members-only pricing platform', a concierge and weekly specials.
Once again, there are no details about the actual discounts. You would need to sign up to even see what was on offer. But, reviews from users aren't great and some people mention that they experience error messages when trying to book. There is also little evidence that people are getting discounts.
Commission Quick View: Consultants for Surge 365 get access to a program that the company calls Vortex. This is basically an online booking program that provides those advertised discounts.
With Surge 365, all of your income seems to come from sales of travel, not from membership fees. So, if you can get people using the platform and some of them purchase expensive trips, then you could potentially make a decent amount.
One unusual thing is the memberships. You can join as a Business Associate for $10 a month, which is very inexpensive for this type of company. This does give you the ability to earn, although you don't get access to Vortex or all of their tools. For full access, you need to have the travel membership. That's the one that costs $477 initially and then $59.95 per month.
Members can also act as travel agents (with some additional training), booking trips for others. The income potential is significant here too, especially for large trips.
But, there are no details about how much you earn. The amount is likely to be based on the commission that Surge 365 gets and is probably a low percentage of the total cost. For a large trip, that may not matter, while income for small trips may be pretty low.
But remember, you still need to get people to purchase through the company. Unless you take the travel agent angle, they would need to be paying the monthly fee. If you do take the travel agent angle, you probably have to pay that. There may be additional costs too.
Surge 365 heavily promotes the team aspect, including large bonuses for top performers and matching bonuses for the people you recruit. Despite the hype, there are few details about what this entails. The bonuses are great but only if you can progress far enough in the company to earn them.
Final Thoughts: Surge 365 is better than many of the other companies on this list and has more options than just forcing people into an expensive membership. Even so, you'd want to check out the discounts and the approach yourself to make sure it is something that you could promote.
5. Vacations Royale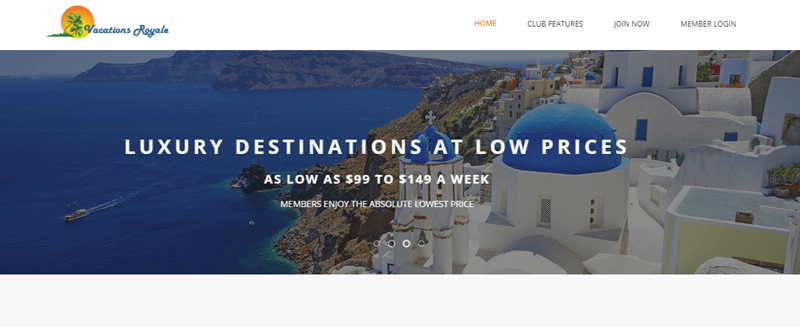 Focus: Vacations throughout the world
Minimum Cost: $3,495 + $195/year (for membership)
Product Overview: Vacations Royale is another site that's been through significant changes since I first reviewed it. But, they still manage to look like a low-quality version of the other companies on this list. The general principles are the same, including discounts on flights, vacations, activities and the like.
Vacations Royale also has its own booking engine, which is meant to provide discounts. They do have a video of this, so you actually get to see what's involved before you pay any money.
There is just one membership on offer currently, called their Club Gold Membership. This supports four family members. The site currently offers the membership for a one-time fee of $3,495. That's a discount and the normal fee is $3,995 (well, that's what they claim). There is a yearly fee of $195 too.
This is a lot to pay for discounts. Still, it's a one-time fee, while all of the other companies have monthly memberships. The yearly fee is a pain but it's relatively small (compared to a monthly membership).
Commission Quick View: The commission approach is different here. Vacations Royale offers 100% of the profit (which is $3,000 – as there's apparently a $495 processing fee). But, you don't get anything from your first sale. Your sponsor gets that.
This means you need to make at least two sales to earn any money. That still sounds easy – but you're trying to get people to spend almost $3,500. That's not going to be an easy sale to make. You're meant to be pitching to a warm market too, which means your friends and family.
On the plus side, you do get $3,000 from the first sale that anyone you recruit makes. But, that's it. There don't seem to be any subsequent team commissions.
If you could make sales, then the style would be powerful. You're certainly earning a lot per sale. Still, the membership cost is huge and there's no evidence that the discounts are any good. I suspect most people simply wouldn't get anywhere. Besides, Vacations Royale looks low quality. Customers would be expecting much more for a $3,495 fee.
Final Thoughts: The amount per sale is amazing but Vacations Royale isn't realistic about how easy sales would be. The service is simply too expensive and most people wouldn't pay that much for potential discounts.
6. ZynTravel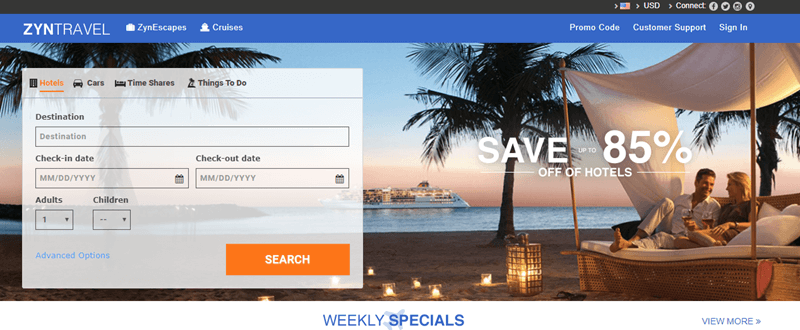 Focus: Travel
Minimum Cost: $199 initially + $29.99 – then $19.99/month (for the travel membership and the ability to earn)
Product Overview: ZynTravel comes from the company Zyndio and is fairly similar to the other programs on this list. They offer discounts in various areas, including cruises, hotels, car rental and overall packages.
They do offer details about some of their discounts on the site, which is incredibly unusual. But, these are simply vague claims, like Hong Kong from $149 per night. The highlighted discounts are likely to be their best options and there may be other costs that aren't obvious.
To see the live discounts and what they apply to, you need a promo code from a distributor or to sign up as a customer yourself (and pay the membership costs). As with other companies, there probably are some discounts. But, these will typically have limitations and they mightn't be better than services like Groupon.
This time, there are three memberships to choose from. As always, the features and discounts increase along with the cost.
Gold: $199 initially + $29.99 setup fee – then $19.99/month
Platinum: $499 initially + $29.99 setup fee – then $19.99/month
Black Diamond: $999 initially + $29.99 setup fee – then $19.99/month
Unlike other companies, the monthly fee stays the same. All that changes is the initial investment.
But, the memberships aren't just related to travel. The higher tiers provide more income potential as well. This is a horrible system. It requires people to buy in before they fully understand the company or their potential to make money.
Commission Quick View: The first part of the compensation plan pays a commission for any travel you sell through your affiliate site with the company. This is 25%, 50% or 100% commission, depending on whether you're a gold, platinum or black diamond member.
Those percentages are based on what the company earns (giving you a percentage of a percentage). ZynTravel doesn't specify what they get, so the amount you earn is unclear.
There is also a referral bonus for getting people to sign up as members. You earn 20% of the initial fee. There is a team-based element too, where you earn 5% of the fee from anyone your referrals get to join.
Beyond this, ZynTravel uses a 3×2 matrix scheme for team commissions. This involves a 12-position membership tree (2 levels, 3 people on the first level, 9 on the second). You earn commissions by filling this tree. The amount is based on which membership tiers people join.
There are various bonuses too, especially if you progress through the ZynTravel ranks. But, most bonuses are tied into the matrix approaches. This means you need full matrices to earn. It's not enough to just have a few people in your downline, even if they sell or purchase regularly.
Final Thoughts: The lower monthly cost for ZynTravel is nice but the initial investment fees are extreme. There's also nothing to suggest that the discounts are unusual.
7. World Ventures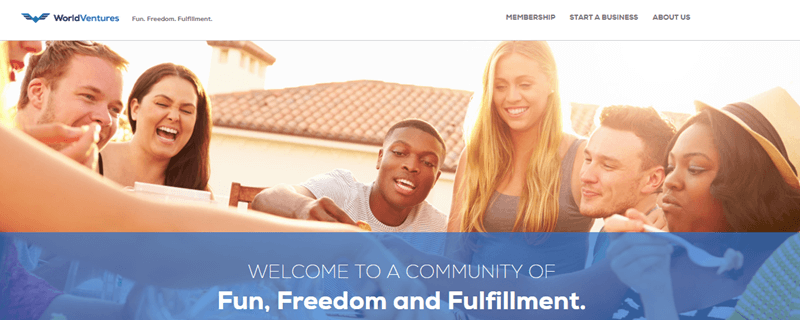 Focus: DreamTrips and travel
Minimum Cost: $249.98 and then $54.99/month (which provides the basic membership and the ability to earn)
Product Overview: World Ventures has been in this industry for a surprisingly long time (just check out the date of my initial review!). The company is also fairly controversial and many people will have heard of it, at least in passing.
Currently, World Ventures mostly focuses on DreamTrips, which are meant to be amazing vacations that are customized for the individual. The company offers various discounts on components of these trips, although details are scarce (as always).
There are two different memberships to choose from. Gold costs $249.98 initially and then $54.99 per month, while Platinum costs $399.98 initially and $99.99 per month. The Platinum version does have more features, including upgrades to trip features. Regardless of the membership, the price is high for discounted travel.
One interesting (albeit slightly outdated) post looked at the discounts available and how they compare to other options. The author noted that there were discounts but she got better ones when using Groupon. With the price of memberships, the discounts would also need to amazing for any user to see benefits.
As she also pointed out, there is the ability to offset the cost of DreamTrips and the discounts may be higher for this type of trip as well. This may make the membership worthwhile for anyone making amazing trips. But honestly, most people won't have the finances or ambition to do so.
The comments on the post are fascinating too. They highlight many bad experiences, along with some good ones. At the very least, this suggests that you should be careful.
World Ventures may well offer decent discounts, especially if you carefully choose where you go and what you do. But, this doesn't make it viable as a way to earn. Most of the people you're promoting to won't be interested and some may have bad experiences. The whole system just doesn't seem like it would work, especially not in the long-term.
Commission Quick View: World Ventures is up-front about their compensation plan, which is good. But, that plan is 22 pages long! Needless to say, we're only going to skim the surface of it here.
Distributors do get a direct payment for individual sales – although World Ventures doesn't provide many details in their compensation plan. This is likely to apply to the memberships and you may earn from any travel people purchase as well.
Most of the other income comes from your team and this is far more complicated than usual. Some bonuses use a binary model, where you are trying to get two successful teams. Others come from a more traditional unilevel model and there is a rank-based system in place too.
There are various restrictions and requirements along the way. The sales volume you earn can also expire under various conditions. In fact, if you stop being able to pay for your membership (even temporarily) you can lose all of the sales you've accumulated. That's harsh, especially as the membership isn't cheap.
The end result is a very complex scheme that would be difficult to optimize. World Ventures is still operating, which suggests that the company offers some value and is profitable. Some members may be making money too. But, that doesn't mean you will. The compensation plan is unrealistic for most people and you may end up spending much more than you earn.
Final Thoughts: World Ventures may have a long history and some interesting ideas – but that doesn't make them powerful for income. Plus, their DreamTrips would appeal to a narrow audience.
Top Pick
If you were going to try to make money in the travel industry, I'd probably start a travel affiliate website. You could monetize with a program like Klook or Hotels Combined. Agoda is one more great example. They are just straightforward booking websites that help people book cheap flights and hotels. There are various other options too, including hotel affiliate programs and even camping affiliate programs (for travelers on a budget).
If I absolutely had to pick an MLM to recommend from this list above, I guess I'd recommend Surge 365. The program it is fairly inexpensive (for the basic version) and focuses on selling travel rather than memberships. Even so, I'm not optimistic about the income potential and you'd have to pay the higher monthly fee to get the most out of it.
Do you have any experience with the companies in this list?
What were your impressions?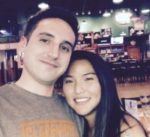 MLM Critic & Author: Nathaniell
What's up ladies and dudes! Great to finally meet you, and I hope you enjoyed this post. I have to be honest though. I'm not a big fan of MLM. Tried it. Hated it.
Affiliate marketing is cheaper, faster, and easier. See for yourself and join millions of other successful affiliates generating income from their blogs!
No inventory. No fees. No recruiting. 3 BILLION potential buyers online.
Reader Interactions