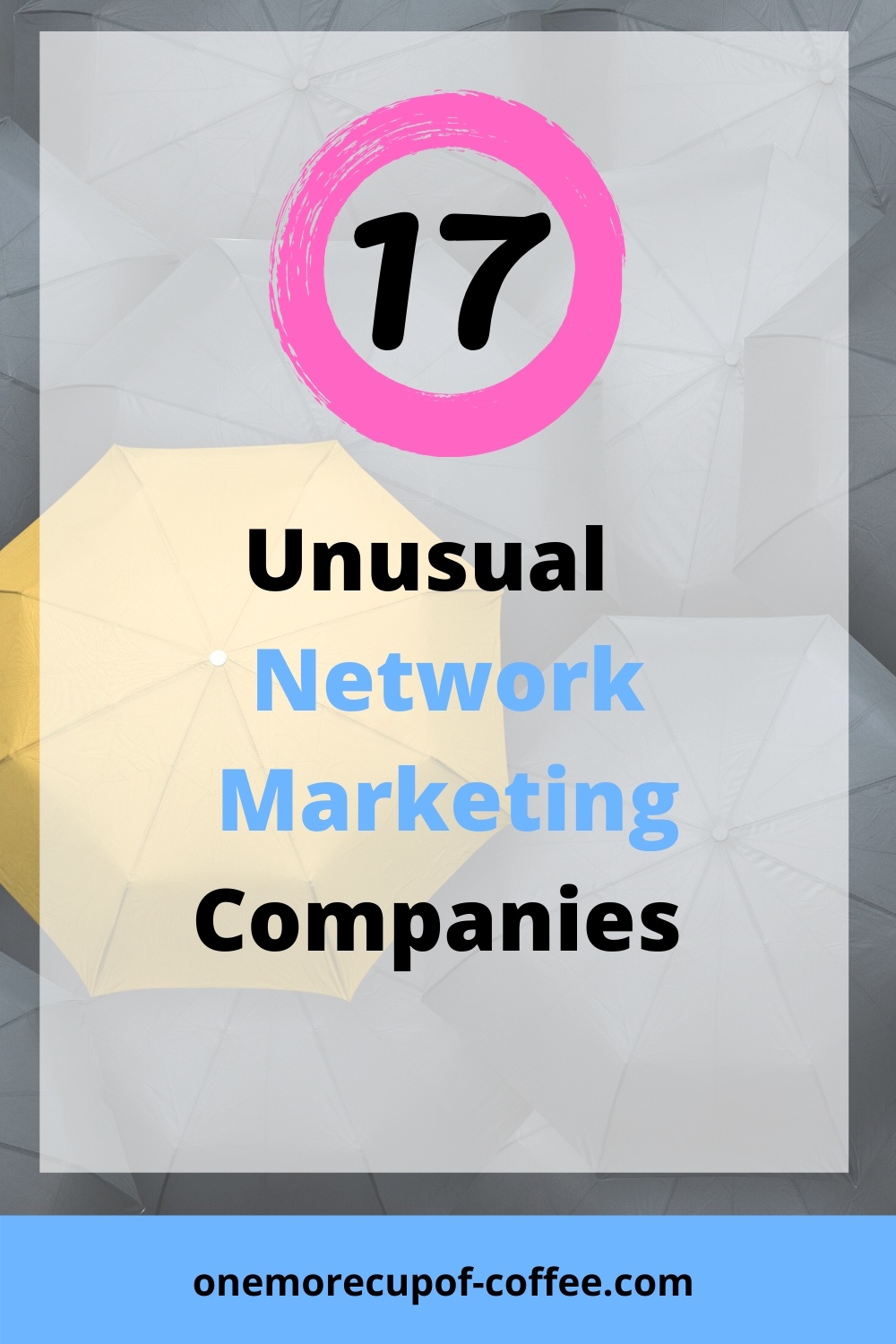 Countless companies are getting involved in direct marketing. You might know multiple people in your circle of friends who are promoting such products, often through parties and via social media. Many of those companies are predictable.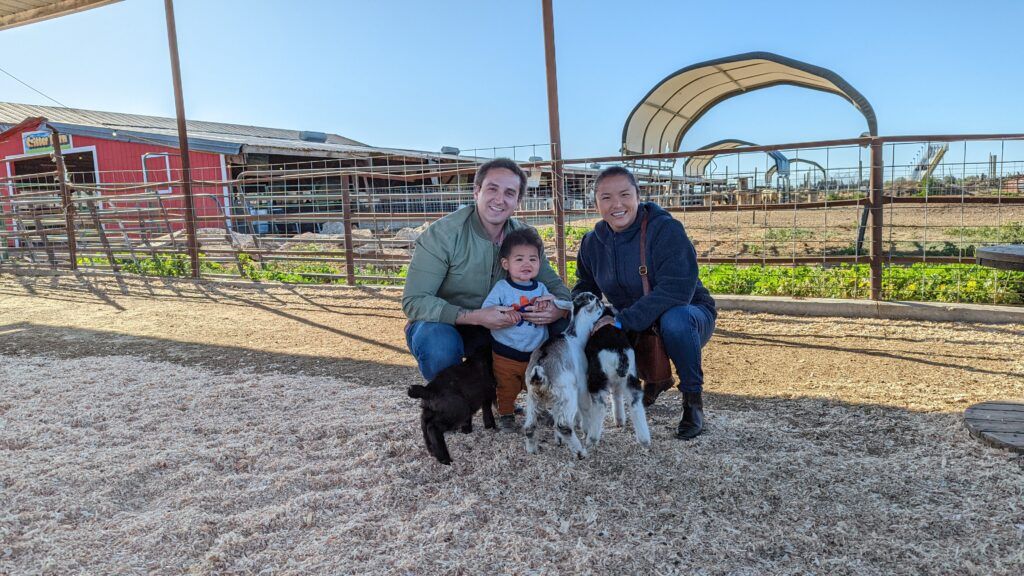 Are You Ready To Work Your Ass Off to Earn Your Lifestyle?
Are you tired of the daily grind? With a laptop and an internet connection I built a small website to generate income, and my life completely changed. Let me show you exactly how I've been doing it for more than 13 years.
For example, there are tons of health and wellness companies. That includes those that focus on weight loss, along with supplement-based companies and ones that rely on a single special ingredient. Other areas of emphasis include crafts, food, clothing and, of course, jewelry.
But, there are also companies that are somewhat unusual, which is what this list focuses on. These are companies that sell a different type of product and ones that have their own unique style or angle. Their unusual nature can a major advantage. It means that the products can stand out and you're not just promoting the same old thing as everyone else. You won't just be "the tupperware lady". You could be offering real value.
The products and companies in this list are not all "unique" in the sense that they have invented something out of the ordinary. They basically didn't fit into any other big categories I have.
Before you get started with any of these these companies, try to be realistic about how you are going to build your business. Many will make bold claims about their income potential. But, reality is rarely ever that simple. Companies will often have ongoing costs, which can add up fast, which is why most direct sellers lose money rather than make it. Selling $200 worth of products isn't a profit if you are on $300 autoship.
Their products may not be as popular as you initially expect either. It's easy to get excited about a company when you have the opportunity to sell their stuff and make money.
But if you leverage your friends and family to sell this stuff to them, you'll find yourself muted on Facebook or Snapchat, and getting more calls ignored. It's pretty annoying to have that one friend who always tries to recruit you into an MLM. My suggestion? Start a website and market your products or bizop to the world of the internet instead of just sticking to people you know.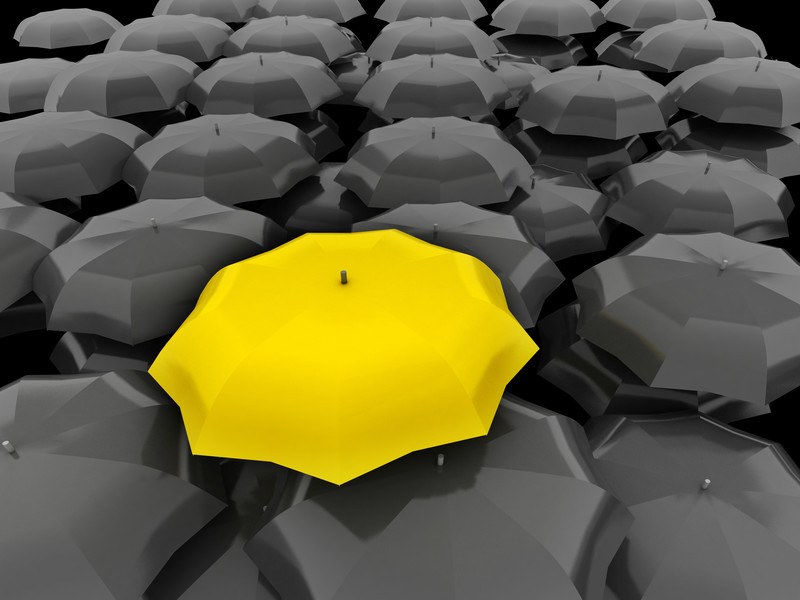 Unusual Network Marketing Companies
Steeped Tea
SendOutCards
Market America
Powur
Initial Outfitters
Thirty-One
Paparazzi
Asirvia
Royaltie
Nikken
J.R. Watkins
Avon
5LINX
Amway
Vollara
Unilever
4 Corners Alliance Group
1. Steeped Tea

Focus: Loose leaf tea and related accessories
Minimum Cost: $99 (for a starter kit)
Product Overview: Most of the network marketing companies that offer hot drinks focus on coffee. Some of them have tea as a side product, but Steeped Tea is just about tea. The products are high quality too, with Steeped Tea focusing on tea that people enjoy, rather than gimmicks or weight loss products.
Some of their teas are fairly traditional but others are unusual. Some examples include Blood Orange Sunrise, Banana Matcha and Berry Mojito. There are also related products, like Steeping Sacks, Matcha Whisks and Milk Frothers.
The prices are relatively high for tea. Many of the teas cost $15 for 75 grams. Some are less expensive, while others are higher in price. But, the idea is that you're paying for quality. Customers may purchase because of the unusual flavors as well and some of those can't be found through other companies.
Reviews tend to be positive about the company and their selection. Many of the teas get positive reviews as well, although perspectives vary. That's to be expected, as people have individual taste preferences.
Commission Quick View: Consultants for Steeped Tea earn between 25% and 39% commission on sales. It seems that members can hit 30% by hitting sales goals, while anything beyond that requires team building.
But, it's difficult to be certain, as very few details are provided. It's not clear what model they use to pay team-based commissions or how challenging it is to build a team.
This type of setup frustrates me. Network marketing is a large commitment and it's critical to have all the details first. Companies like Steeped Tea don't provide the details you need, making the decision much more difficult.
However, there are some things we do know. First, consultants need to make $100 in sales every six months. That's a very reasonable requirement. But, it may just apply to being a member. You'll probably need more sales to earn from your team. Second, Steeped Tea does encourage online marketing, like through social media sites. That's always good and you may even be able to sell online.
Steeped Tea is a party-based company. Distributors are meant to hold parties at the homes of hosts, who then receive various discounts. This can be a good way to convince people about the tea. But, be warned, parties can be time-consuming. They come with costs as well, including any gifts or samples that you provide to attendees.
Those costs, along with purchase requirements, can be considered a business expense. Still, make sure your expenses aren't higher than your profits.
Final Thoughts: The products from Steeped Tea are appealing, especially if your audience is passionate about tea. Still, there aren't enough details to know whether this is a reliable way to make money or not.
2. SendOutCards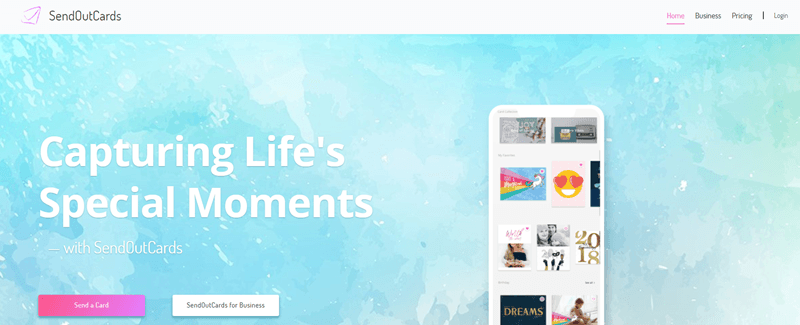 Focus: Greeting cards via a subscription service
Minimum Cost: $50 (refundable) + $59/year (for membership and tools)
Product Overview: As the name suggests, SendOutCards simply promotes cards that people can send. The company's marketing focuses on the idea that cards help people stay in contact and 'act on their promptings' (their words, not mine).
To do this, they offer a comprehensive selection of cards, including every occasion that you can think of. For example, there are almost 20 pages of cards under the Thank You category and these cover subcategories like Just for Kids, Friendship, Referral and Friendship. The cards act as templates, which customers can then personalize and select.
The main way to buy is through subscription. People pay either $9.80 or $31 each month for a certain number of points that they can then apply to buying cards. It's also possible to pay as you go. The cards seem relatively inexpensive but they're still not amazing value for money.
The first problem is the cards themselves. Most aren't visually impressive at all. They tend to be boring and look like something you'd buy at the store. The customization is nice but it's probably not enough to drive sales.
And, let's be honest, physical cards is a dying industry. Most people don't send these out very often. There are many better cards out there too, like the ones creators sell on Etsy. The products from SendOutCards might still be practical for small businesses and some situations – but it doesn't seem like there would be enough demand.
Commission Quick View: The main way to earn is via commissions, as always. SendOutCards pays based on the number of points customers purchase. Distributors earn 5% commission on sales that are $0.39 or higher, as long as they are Personal Qualified. If the distributor is Group Qualified, they can earn 20% on points purchased.
The qualifications are based on sales. But, SendOutCards isn't entirely clear on the details. Instead, the information gets convoluted quickly. You can check out their compensation plan to see what I mean.
The company uses a rank system to determine bonuses. There are only five ranks (which is nice), although performance requirements increase quickly from one to the next. It's not entirely clear how much people earn here either.
All in all, the compensation plan is simply far too complicated. Many aspects of it aren't clear and SendOutCards doesn't do a good job of explaining it.
Final Thoughts: If you were truly passionate about cards, SendOutCards might still be viable. But honestly, it seems uncompetitive in the modern market.
3. Market America

Focus: Product brokerage
Minimum Cost: $129.95 (provides a duplicated website, you don't get any products)
Product Overview: Market America relies on product brokerage. This means that they promote products from many different companies. Members can then earn commission by getting sales for those products.
Some of their areas include pet care, weight management, jewelry and automotive care. They also have specific brands on offer, such as Isotonix, TLS and Motives.
The style does have some advantages. Market America is able to focus on any trending fads, ingredients, products and concepts. They can make sure they have at least some products in these areas.
While they have many different product types, the items from Market America still aren't amazing. They're simply things that can be purchased in countless different locations. Market America does have their own exclusive products. But, these are still very similar to what you find elsewhere.
To me, this suggests being very careful. Customers aren't short of convenient ways to buy products. If you want them to purchase from a specific company, you need a selling point. I'm not convinced Market America has that.
Commission Quick View: Market America claims to have this amazing opportunity, called an UnFranchise Business. It offers all the same benefits as a franchise, without the costs and restrictions.
But, those claims are overblown. Many companies compare network marketing to franchising, even though the processes aren't alike at all. In practice, Market America is just another network marketing company. It has the same general principles and practices as all the other ones on this list.
The first part is the commissions. Members earn 30% to 50% gross retail profit on sales. The amount seems amazing but it is a purchase-first model. That means you're buying the items first and then need to resell them. The idea is horrible for a company with so many products.
Thankfully, paid members do get access to websites that they can sell from. Commissions are then earned from sales, although Market America doesn't state what the rates are.
Team commissions are calculated using a binary model. The style involves building a left and a right team. Your income is based on balancing those two teams. There are probably ranks that influence earning but details aren't provided. Binary models do still work for income but can be difficult to optimize.
Final Thoughts: Even if you focused on online sales only, Market America just doesn't feel competitive. It may have been popular once but sites like Amazon are much more popular among customers.
4. Powur

Focus: Solar panels
Minimum Cost: $99 to be an affiliate (just gives you access, no products) or $299 to actually build a team (offers access and training)
Product Overview: Powur's choice of product is very unusual. They simply sell solar panels. Consultants for the company find companies and pitch to them. Powur then sends out providers to analyze the person's roof and provide a quote about how much people can save.
There isn't a large number of companies in the solar panel business and few others target their customers in this way. Plus, people are getting more interested in sustainability and in solar power. These aspects are advantages and suggest that income is at least possible.
But, there are limitations too.
One is the solar power system itself. Powur offers almost no information about the underlying system or how it compares to others. In fact, the site is devoid of information about the products. This would make sales more difficult, especially if you don't know much about solar panels.
The other issue is the product choice. Solar panels may be popular but they're a one-time investment. Many people won't want or need them. Others may be renting or be unable to install panels for other reasons. As a result, your audience will be fairly small and that aspect would dramatically reduce sales potential.
Commission Quick View: Powur is equally frustrating with its compensation plan. There are few details on the site and the company's compensation video is mostly hype with little substance.
One key aspect is Powur Points. These are earned for stepping customers through the processes. For example, consultants get one Powur Point when a customer submits their utility bill and five points when an appointment is scheduled. Most of the points come from the later stages, including signing a contract (30 points) and installation (40 points).
It's not clear how these points convert into money. The rate may also be influenced by rank in the company. But, Powur estimates that members can earn around $2,000 per completed contract, which is impressive.
As Powur states, this means you need relatively few new clients per month to get a decent income. Even so, sales in this field will be tough, especially as customers need to be eligible and approved to get the panels installed.
There is also the team based aspect. As always, this allows you to earn from your team. Powur offers various bonuses as well, based on your personal performance and the performance of your team. But, there are few details about specifics.
Final Thoughts: Powur offers an interesting type of product and high commission per sale. Still, you'd need to be very persuasive and have a well-suited audience to make this opportunity viable.
5. Initial Outfitters

Focus: Monogrammed and customized products
Minimum Cost: $79 for a starter kit that contains various products
Product Overview: Initial Outfitters is basically about initials. Customers are able to add their initials to various products. Options include jewelry (necklaces, bracelets, earrings and more), bags, products for kids and for men, cases, key chains and many other options.
The end result is an impressive product line covering many different styles and individual products. The styles range from interesting and unique to run-of-the-mill. Most of the customization options are simple, allowing customers to add their initials and nothing more. But, there are some more complex ones as well.
Prices range dramatically but most items are under $100. Adding initials often costs a little extra but this is typically less than $10. There aren't many reviews about the products themselves, so it's hard to know whether the items are high quality. But, there is considerable variation, which should help with sales.
The one thing I'll mention is that not all of the products actually suit the initials. Some of their catalog items don't actually look that good and the initials are sometimes hard to see against the pattern of the product.
Commission Quick View: Distributors start off at 20% commission per sale. This increases to 25% after $1,001 in lifetime sales. That increase is permanent. Commission can get up to 35%. This increase may be the result of sales or ranks, Initial Outfitters doesn't make the criteria clear.
The main method of sales is through parties, using a catalog-based model. As such, you don't need to buy and then resell the products. But, you will still need samples to show attendees. People who order at the party then pay either in cash, check or credit card.
The process sounds simple and fun but it can get complicated quickly. As the training for Initial Outfitters highlights, each method of payment comes with quirks. For example, a credit card payment is processed by the company and you basically get the commission as a refund. With cash, you keep your commission and pay Initial Outfitters the difference.
These patterns are easy enough once you get the hang of it. But, I've watched distributor friends get stressed and confused with the processes. The parties themselves are time-consuming too and can come with their own issues.
There is an online component too and training is provided. Even so, there are few details about these aspects. It also isn't clear how comprehensive the training is and whether it actually helps. Distributors are quick to say that the system works well but most will be biased and may not have anything to compare the company to.
Beyond this, there is the team aspect. Few details are provided, but members can earn between 7% and 14% of the commissions from their team. As always, you need to build a decent-sized team to earn much from them.
Final Thoughts: Initial Outfitters has interesting products and a reasonable commission system. The biggest disadvantage is the party model – but that approach is hardly unusual.
6. Thirty-One

Focus: Bags and storage
Minimum Cost: $99 (this gives you a starter kit that includes bags and tools)
Product Overview: Thirty-One (also called Thirty-One Gifts) is a storage company. They focus on a range of items, including storage for around the home and many different handbags. Some of their key products include totes and cooler bags, although there are many variations.
In general, Thirty-One has some unusual products and some more typical ones. The unusual ones include bags designed for very specific storage needs. There is also the ability to pick fabric patterns for many of their products. The avaliable fabrics change over time, which can help promote sales and kepe the company interesting.
There is also a customization feature. The products can be embroidered with initials, words or even logos, which helps to make them stand out.
Thirty-One is pretty well-known and there are various reviews on the products. Most customers seem happy, although there are more complaints that I would expect as well. The biggest problem is quality and the items don't always live up to customer's expectations.
Even then, the bags and containers do sell. They're also visually appealing and there is a decent range of products for customers to choose from.
Commission Quick View: Thirty-One offers a 25% commission rate. You can earn up to 9% on top of this as a bonus, but this is associated with team building. If you just want to make sales, 25% is it.
The team aspect operates through a variation on the unilevel system. This means there's still that basic pyramid structure that we see time and time again. But, this time, you don't earn percentages based on levels in the plan. Instead, the percentages are partly related to the ranks of team members.
This approach makes the plan a little more complicated than normal. It may also mean you get more income if you can get people in your downline promoted.
Details on the activity requirements are limited. Distributors suggest that you need to make roughly $200 of sales every three months, which is pretty reasonable. If you want to earn from your team, the requirements are likely to be monthly. This might still be $200, or the number could be different again.
Final Thoughts: For the most part, Thirty-One is an attractive choice. Their products are interesting, especially with the customization options. Just be careful about the quality issues. Word-of-mouth plays a strong role in this field and a few bad experiences could be enough to decrease your sales considerably.
7. Paparazzi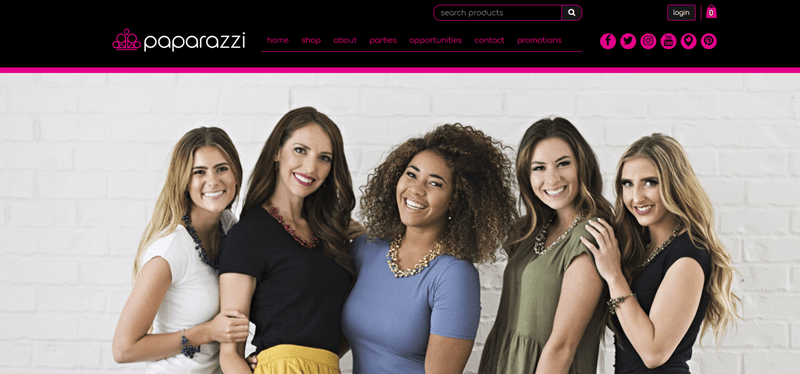 Focus: Inexpensive costume jewelry
Minimum Cost: $99 (for a starter kit with 35 pieces of jewelry)
Product Overview: Paparazzi is one of the many different jewelry network marketing companies – and they simply sell costume jewelry. This means that the pieces don't have any expensive stones or use rare metals. Instead, the focus is just on things that look pretty.
Many different companies do this and Paparazzi's products aren't particularly unusual. Some are elegant, others are fun. But, the general style is about what you'd expect.
But, we're not including Paparazzi in this list because of the products. Instead, Paparazzi is unusual it's pricing and the way that distributors make money. Almost all of the products being sold cost $5 outright. This is true for earrings, bracelets, necklaces and every other type of product they offer.
The one exception to this rule is a handful of sets that cost $25. These tend to be higher quality and there aren't many of them.
This pricing structure makes the jewelry extremely affordable. It also means the people could buy it on a whim. In contrast, people tend to think about their purchases much more when they're paying upwards of $50 for a single item.
Commission Quick View: Earning money is a little unusual too. Paparazzi uses a similar model to many clothing network marketing companies. The idea is that you buy the products first and then turn around and resell them.
The reselling style is always risky. You have to guess what people are going to want and hope that you don't end up with excess unsold inventory. But, the products sell for just $5 each and they cost you much less than that to buy. There is still risk, of course. But the investment and challenges are lower here than with most similar companies.
The commission rate is also decent. Paparazzi offers 45% per sale, which is a really high profit margin. This means you'd still make a profit even if you couldn't sell every single item you purchased. And, at $5 a piece, sales could be fairly easy.
The team aspect is pretty typical. You need to progress through the ranks, as always, and the main aspect of this is volume requirements. If you want to earn from your team, you also need 50 PV of sales every month (25 products). That's not horrible but it means you need consistent sales.
One final note. The products are inexpensive, which should help promote sales. But, you would have to make a lot of sales to earn decent income. That could get tricky – especially if some customers only like a fraction of the jewelry on sale.
Final Thoughts: The unusual model and pricing do make Paparazzi and interesting way to earn money. But, please be aware of the risk and think about whether you could make sales.
8. Asirvia

Focus: Business marketing
Minimum Cost: $25/month (for one device)
Product Overview: Asirvia offers an unusual product that's mostly focused on local business marketing. It's basically a small wireless device (called a GO) that sends out signals.
Users customize it to send out specific messages to nearby devices and smartphones. You can basically target anyone within a certain range who has an Android phone (with Bluetooth and location services on).
The idea is to simply send out ads. Perhaps you promote a local business. You could promote something else too, like Asirvia itself (many people do) or crafts you sell from home.
As for the device, it's sold like a service – 1 unit for $25/month, 3 units for $49/month and 8 units for $99/month.
I can see the appeal for a physical business. For example, you might send out a message about a sale to people in the proximity of your store. There may be other specific people who could use the device well, like real estate agents. But, the device doesn't seem worth it for the general public. No one is going to want spam about how to message people.
Personally, I'm not convinced you could make sales. Too few people would be interested in the devices.
Commission Quick View: The basic commission level is 25% on all sales. But, this is just for the first month. After that, you seem to earn 10% each month.
On the plus side, people sign up for a subscription. This should allow you to get repeat sales without much effort. But, that's the only advantage. 10% commission each month is pretty low – especially if people only buy a single unit (and, let's face it, most will).
If you want to get other people involved, Asirvia uses a unilevel plan. With this, you seem to get 10% commission on the initial sales at pretty much any rank (Asirvia isn't entirely clear). After that, you're getting a lower percentage. You still get 10% for Generation 1 (people you recruit). But, Generation 2 is 5%, Generation 3 is 2%, Generation 4 is 2% and Generation 5 is 1%.
There is a typical rank system in place too. However, you seem to be able to earn from all generations regardless of your rank.
Final Thoughts: Asirvia is just odd. There doesn't seem to be enough demand for the product. The compensation plan isn't impressive either.
9. Royaltie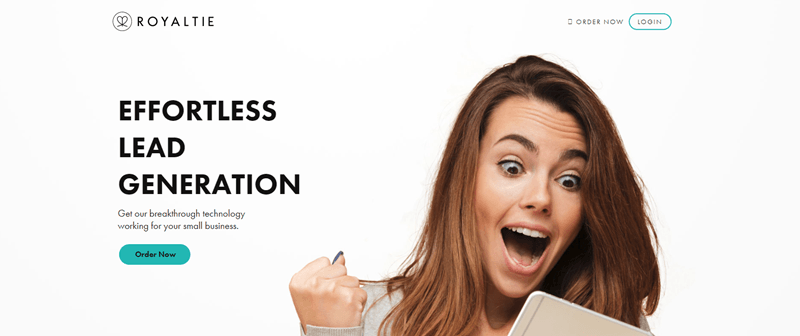 Focus: Business marketing
Minimum Cost: $30 (activation fee) + $25/month (for one Royaltie gem)
Product Overview: Royaltie follows the exact same concept as Asirvia. This includes sending push notifications to Androids in your local area, along with the same idea of promoting local business. In this case, the product is called a Royaltie Gem.
That being said, Royaltie does a better job of promoting. Their website feels more professional and they offer additional products, such as mobile guest wi-fi and expanded range gems.
The price varies depending on the number of items. For the basic items (called the NF-Gem), you pay $25/month for one gem or $49/month for three. Any additional gems cost $12 a month each. There is also a $30 activation fee and you do pay the shipping fee.
The pricing structure is similar to Asirvia, although Royaltie does have more products to choose from. It's tough to say whether it's competitive or not, as there aren't many companies with similar products. If you had a physical business, $25 might seem decent, especially if the device allowed you to promote to a wider audience.
Commission Quick View: The compensation plan for Royaltie is unusual. Distributors don't earn income per sale. Instead, they earn 'cash bonuses'. This starts out at $175 bonus and $120 in monthly earnings. The amounts increase from there. This sounds great – but there's a catch.
To get the first bonus, you need 10 active customers. An active customer needs to purchase at least three gems (without discount) and pay a $50 security deposit for every three gems. They're only counted when they remain customers too. So, you have to maintain your customers.
If you have less than 10 customers, you don't earn any income whatsoever. You also don't earn from any customers who just purchase one gem.
To earn more, you need to increase in rank. The next rank requires 30 active customers and gives $500 as a one-time bonus and $360 per month.
Honestly, the amount you earn isn't much for the work that's involved. Some of the higher tiers do offer thousands of dollars a month. But, you need hundreds of recruits to get there. That goal doesn't seem likely.
There is a team-based component. This appears to just be based on the number of sales your team makes, rather than any specific structure. Your income increases with your rank, which is related to your team sales. This creates a simplistic plan that could be rewarding.
Final Thoughts: The team aspect of Royaltie's plan is refreshingly simple. Even so, the product isn't appealing, and the rest of the compensation plan isn't very good at all.
10. Nikken

Focus: Magnets and health
Minimum Cost: $35 (for a Business Success Kit)
Product Overview: Nikken falls into the general category of health and wellness. But, the company is also unique enough to include in this list.
The most interesting thing about them is their products. Their selection is extensive and they include many unusual areas. For example, their key categories are Rest & Restoration, Environment, Nutrition & Personal Care and Accessories & Replacements. They have many items within these categories, including filters, support wraps, magnetic support and wellness items.
The range of products is perfect from a sales perspective. It means there are many things that you can focus on. Some of the items aren't common in regular stores and are poorly represented in other MLMs.
But, there are few reviews of the products themselves. It's not clear whether they're actually decent or whether customers are happy with their purchases. Many are expensive too, which might limit the potential for sales.
Commission Quick View: The basic compensation for Nikken is 25% on all sales, regardless of your progress in the company. This is lower than other companies but it's not horrible either. You'd still earn a decent amount per sale, simply because the many of the products are expensive.
The team compensation plan uses a basic unilevel design. Unusually, it offers 6% team residual for each level. You have to reach the third rank to earn from your team. When you do hit that tier, you get 6% from both your first level and your second level.
As always, the plan includes various ranks. Requirements increase as you go along them. At the higher tiers, you also need to get people in your team to increase in rank, which is rarely an easy task.
Still, some of the requirements are easier than other companies. Getting to the high ranks would still be difficult. But, progressing through the first few may be somewhat easier.
Final Thoughts: Nikken has strong advantages and disadvantages. Their product selection is decent and their compensation plan isn't horrible. Still, some of the products would be difficult to sell.
11. J.R. Watkins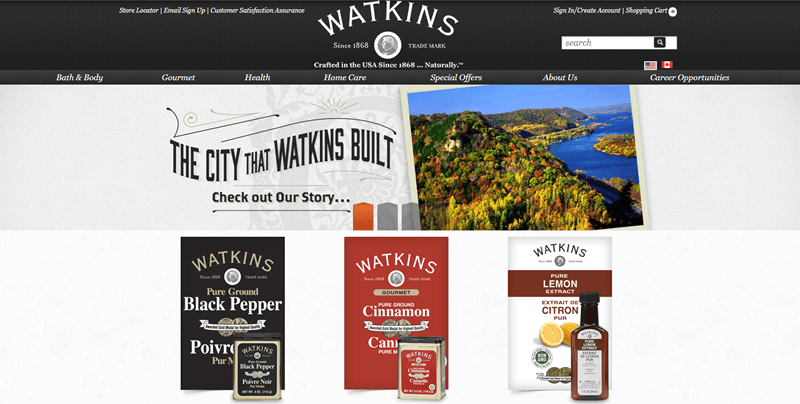 Focus: A wide range of products
Minimum Cost: $29.95 (this is simply a joining fee)
Product Overview: J.R. Watkins is unusual simply because the company is so diverse. The product selection covers multiple areas, including Bath & Body, Gourmet, Health and Home Care. The products also don't feel like they're from a network marketing company. Instead, they look like things you might find at a local store.
For example, one of their selections includes various spices and extracts for cooking. One of those products is a 4 oz tin of Pure Ground Black Pepper, for $6.29. There are many other similar items too.
There are some appealing aspects to the style, such as the lack of hype. J.R. Watkins isn't trying to convince anyone that the products are amazing. The company is simply presenting products that people already tend to buy at a reasonable price. The branding is also consistent and J.R. Watkins does have a positive reputation in the marketplace.
The biggest limitation is that the products aren't unique. There are some more unusual ones – but most are items you'd simply pick up at a grocery store. It's hard to imagine customers going out of their way to buy them from a distributor instead.
Commission Quick View: To make money from J.R. Watkins, you need to purchase the products and resell them. Your commission is based on the difference between what you pay and what you sell the products for.
This is where it gets tricky. With J.R. Watkins, your discount (and profit margin) is based on how much you order. If you order less than $100 of product in a month, you don't get any discount – and you have to pay shipping. If order between $100 and $150, you get a 5% discount with free shipping.
The discounts increase from there. But, you have to be ordering more than $500 of product per month to even get a 20% discount.
Purchase-first is difficult at the best of times. Being forced to order large amounts of product for the best discount makes this so much worse. Besides, there are so many different products to choose from. There's a large risk that you'd end up left with products that you couldn't sell, which would cut into your profit margin.
As always, there are bonuses too. Distributors can earn from 5% to 10% of the sales of their entire team. These bonuses seem to increase as you progress up through ranks. But, J.R. Watkins doesn't offer many details about the precise team structure or what the requirements are.
Final Thoughts: If you're ordering and selling a large amount of product, the potential income from J.R. Watkins is decent. But, the cash outlay would be substantial. In most situations, the products also wouldn't be competitive enough to sell well.
12. Avon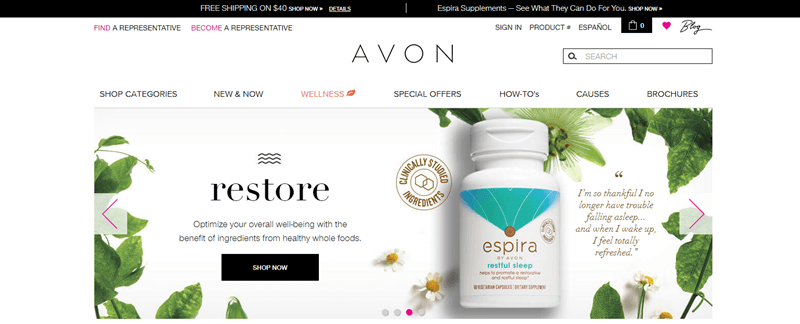 Focus: A wide range of products
Minimum Cost: $25 (for a starter kit with some brochures and samples)
Product Overview: Avon is tough to categorize, as it covers such a wide range of different product types. This includes skincare, body care, jewelry, fragrance and even clothing. Most of the items are focused on women but there are some for men and occasionally products for children too.
Avon is also unusual in other ways. One is that the company has simply been around for a long time. They're also powerful in the network marketing industry and many women have tried to make money through Avon over the years.
Their product range is appealing too. The large number of product types makes it easy to find items that your customers want. They regularly have sales and new product releases too. Reviews tend to be positive and many of the items are reasonably priced.
Still, there is a bad side. There are many Avon distributors out there now and the products can even be purchased online. This creates considerable competition, making it much more difficult to get ahead. You're likely to get some sales no matter what. But, many distributors find that they can't sell enough to justify their costs and the effort involved.
Commission Quick View: The compensation rate with Avon varies depending on what you're selling. Reps can earn up to 40% for beauty and jewelry items but only 20% for Fashion and home.
In either case, you earn by selling from catalogs or online. This means you don't need to buy the products yourself first. Online sales also let you reach a wider audience.
Some people focus just on sales but you can earn from a team too. Avon follows a unilevel plan with four different tiers of ranks (12 total ranks). Bonuses increase as you go along, starting at 3% for your first level. While there's nothing particularly exciting about the plan, it isn't that bad either.
Requirements do also increase as you go up the ranks. The most significant is the need to have at least $50 in sales per month for the first two ranks. This increases to $200 for every subsequent rank.
One other note. Avon distributors often have additional costs, like buying physical catalogs and delivering products in person. If you're not making many sales, these aspects could get frustrating (and expensive!) fast.
Final Thoughts: Avon has decent products and a good reputation. Just be aware of the competition, as it could limit your ability to be successful.
13. 5LINX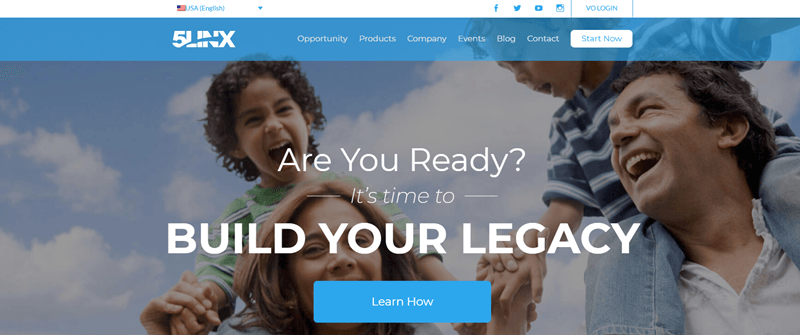 Focus: Home, wellness and health services
Minimum Cost: $39 (simply to join, you don't get any products)
Product Overview: The most unusual thing about 5LINX is the services that are on sale. The company's marketing suggests that they have Home, Wellness and Health Products. Yet, almost everything they're promoting is a type of service. This includes various discount programs, as well as options like a Residential Energy Program and TeeVee On-Demand Television.
Some of these services do seem a little appealing in their own right. But, they're not marketed well.
Even if the marketing was amazing, making sales would probably be difficult. Customers want to buy services from a company that they trust. They're not likely to want television or energy services from some random network marketing company, just because it is a little bit cheaper.
5LINX doesn't provide pricing details either. This leaves customers with no way to compare the services to other companies. That's never a good sign and makes 5LINX feel untrustworthy.
Commission Quick View: I found multiple versions of the 5LINX compensation plan online. But, the most recent one provides 10%, 15% or 20% commission on sales, depending on your total Customer Points each month (i.e. the total sales that you make).
This level isn't great. But, you are promoting services with monthly fees. This could lead to relatively consistent income with little work. In theory, you could even end up with passive income if some customers continued to purchase the service for months or even years.
The team-based aspect isn't entirely clear in the compensation plan, nor are the ongoing requirements. One challenge is that there are many different bonuses. It's not clear how these relate to one another either. But, there is still a rank structure and you earn residentials from your team. These roughly range from 5% to 15% but there's considerable variation in place.
One complicating factor is Home versus Business (sometimes called Residential) sales. These have different rates but 5LINX doesn't explain them well. You'd probably need to talk to a distributor to find out how they relate to one another.
Final Thoughts: 5LINX has some pretty unappealing services and the compensation plan isn't any better. Honestly, this one just isn't worth the effort.
14. Amway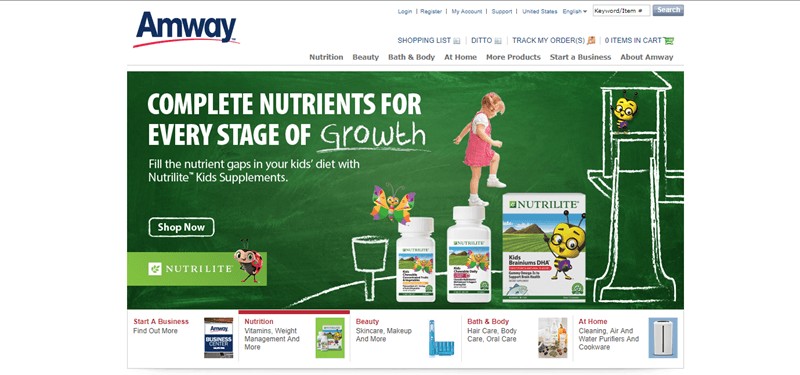 Focus: A wide range of products
Minimum Cost: $62/year (for membership, Amway is pretty secretive about this cost and it may have changed)
Product Overview: Amway fits into many different categories, which is one reason they feature in this list. They're also a household name. Many people use their products regularly or know at least one distributor who sells them.
The products themselves include nutrition, beauty and home categories, along with bath and body. Most of the included products are pretty typical. For example, beauty includes various skincare and makeup items, while nutrition includes vitamins and other supplements.
The most unusual category is At Home, which contains items like air purifiers, water purifiers and cookware.
As a general rule, the products are decent and aren't excessively expensive. Many of them get good reviews too. The company has been around for a long time – and having good products is one way that they've achieved this.
There is one limitation though. As with Avon, Amway is very widespread. There are many distributors out there and they're all trying to sell the products. This makes sales that much more difficult.
Commission Quick View: Amway is (annoyingly) a purchase-first company. This basically means that you buy at distributor price and then resell the products. You can simply follow Amway's recommended retail price, or set your own.
Your income is the difference between the two prices. If you make enough sales, you might get a bonus as well.
This type of model is frustrating at the best of times. It's so much worse when you're promoting a company with so many different items on sale. It would be difficult to work out what you need to buy and when, especially early on. You run the risk of ordering too much and being stuck with products that you can't move.
If nothing else, the design isn't low risk, despite what Amway claims.
There are also various ongoing costs. The yearly membership fee is one example. Distributors need to make regular purchases to be eligible to earn. You can then sell what you buy, which is something. But again, there's a good chance that you wouldn't be able to sell as much as you want to.
The other aspect is the team. Amway promotes various bonuses, including a unilevel system where you earn from ranks in your team. They rely on various processes, such as rolling up. These may increase your income potential but they do make the processes more complex as well.
Final Thoughts: The products and compensation plan from Amway aren't particularly exciting, although you could still earn. The biggest problem is the purchase-first style. This just adds too much risk on.
15. Vollara

Focus: Health-related products
Minimum Cost: Not stated
Product Overview: Vollara includes various different types of products. Most are associated with health in some way, such as their range of nutraceuticals. That selection mostly just consists of supplements and the products are pretty typical.
The more unusual items are their water optimization and air purification areas. Water purification includes a single product, that's meant to remove impurities from your water and ensure that it is pH-optimized.
The science behind alkalized water is debatable but many people are looking for this type of product. The one catch is price. Vollara doesn't list how much the system costs. But, pricing on external sites suggest that it may be $1,000, if not more. Even if the system saved customers money – most people wouldn't be willing to invest that much.
The air purification aspect includes various products, ranging from small to large. The prices aren't stated for these but they're probably not cheap.
As a whole, the product selection is mostly unappealing. You've got some fairly generic supplements, along with some filters that are probably too expensive for most people. The one advantage is that most companies don't sell air or water filters. So, you're promoting something that's somewhat unusual.
Commission Quick View: Vollara provides decent information about building a team. But, it's not entirely clear what the retail commission is. Distributors do earn commission on sales and they don't need to hit a specific rank to do so. Still, knowing the actual percentage would be nice.
I assume that Vollara operates through an ordering model, where you don't need to buy products first. But, they don't actually say one way or the other.
The team aspect includes six main ranks and then another eight executive ranks. Each rank has additional qualifications. These are based mostly on your team sales and on how many active legs you have. You also need at least 100 PQV (Personal Qualifying Volume) per month, after the first six months. It isn't clear how much that equates to but it's going to be at least $100 in sales per month – probably higher.
What you get from your team varies from rank to rank, starting at 5% team bonuses and increasing from there. Oddly, you have to get into the executive ranks to start earning from generations. Those ranks use a unilevel approach, which the rest of the plan doesn't use.
Final Thoughts: Vollara doesn't have much going for it – unless you're really passionate about purifying your air and water.
16. Unilever

Focus: Skincare, beauty and body care items
Minimum Cost: Unclear
Product Overview: Unilever is a popular company in its own right. But, most people don't know there is also a network marketing angle. We're including Unilever in this list because the opportunity is limited – it's only available for people living in India.
The products themselves will be items that Unilever sells. However, product selection typically varies from one country to the next. As such, the products being sold mightn't be the typical ones that we associated with Unilever.
That being said, Unilever does have a positive reputation in the marketplace and they're known for producing good products. This should mean that the items are appealing and competitive.
Commission Quick View: Details about the compensation plan are scarce as well. Unilever briefly highlights this on the site, focusing on the way that there are multiple levels that you progress through. They also highlight how long each level tends to take – suggesting a duration of around seven to eight years to reach the highest rank in the company.
Unilever also tends to follow a typical pyramid-like compensation plan, where people are placed in levels based on who recruited them and distributors earn residual commissions from the levels.
That's pretty much it for information. Unilever never states how much people earn from sales or whether there are ongoing requirements.
Final Thoughts: Unilever may be viable if you live in India, especially as most of the other companies in this list aren't available there. But, make sure you learn everything you can about the requirements and compensation first. MLMs often have complex requirements and it can be difficult to find success.
17. 4 Corners Alliance Group

Focus: Financial education books
Minimum Cost: $18 (for an eBook – but this is only the first fee)
Product Overview: 4 Corners Alliance Group offers educational books that you can promote to make money. These are all educational and tend to focus on financial education (which seems slightly ironic).
The books come in various tiers, starting at Level 1 (for $10 a book). The books are PDF downloads and don't seem to be available for other types of eBook reader. That's decent enough pricing for an educational book. But, this is just for the first level of books.
Later ones are more expensive, getting up to $150 for Level 5 and $300 for Level 6. Some reviews suggest that you two books at level 5 and four books at Level 6. But, even if that's true, they're pretty expensive books.
There is also very little information about the content. Most reviews for the books and for 4 Corners Alliance Group tend to rely on hype. It's not even obvious whether people have read the books.
The topics aren't unusual either. You could find cheaper versions of most of them without much digging around.
And honestly, I'm not sure you could get people interested. The books don't look exciting, plus there are so many other eBooks out there to choose from.
Commission Quick View: As you can probably guess, sales are made through a replicated website. When this happens, you are paid a retail commission. The company gives an example of a $17 book. When this is sold, the company gets $2, you get $12 and your sponsor gets $3.
This is a high commission rate, more than most other companies. But, it's not that simple.
4 Corners Alliance Group uses a 4×6 Matrix Plan. This is where things get weird. Each level of the plan is associated with a product. To move up to the next level, you have to purchase the associated product. The first two tiers are both $10. The next ones are $25, $60, $150 and $300.
Basically, you have to keep paying in order to earn. People you recruit do the same, which should be profitable – in theory. But, the system is very similar to a pyramid scheme, especially as you're dealing with digital books that most people probably aren't even reading.
This isn't all. There is an entirely separate matrix for the company's monthly subscription (which costs $29.95). This one is a 4×7 matrix but it follows the same idea. There are various matching bonuses as well.
One other thing. The compensation plan isn't explained well. There are many gaps in the information provided and it gets confusing fast. That's never a good sign when you want to earn money.
Final Thoughts: 4 Corners Alliance Group has a confusing compensation plan and the products don't seem like they would sell. The MLM only makes sense if the books were amazing – and that seems pretty unlikely.
Top Pick
Each of these companies has their own quirks and advantages. Some are incredibly unusual, others just have a different combination of products and services. With so much variation, it's tough to pick a single best choice. Instead, you should look for the company that best suits your interests and your audience.
But, some of the companies here are much better than others in my opinion. There are two different ones that are worth considering. The first is Thirty-One Gifts. This storage company has appealing products that do sell to the right audience. In fact, many customers go back for extra products time and time again. The commission plan isn't amazing but it's decent enough and has no serious issues.
The other company is Paparazzi. The advantage here is that the entire style is different. You're selling inexpensive pieces that people can buy easily – without having to order and wait for delivery. Paparazzi uses a purchase-first model, so you should plan and weigh up the risk carefully. But, there is certainly potential. If nothing else, the style is a welcome change from the countless jewelry companies that charge $50 or more for a single item.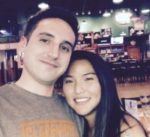 MLM Critic & Author: Nathaniell
What's up ladies and dudes! Great to finally meet you, and I hope you enjoyed this post. I have to be honest though. I'm not a big fan of MLM. Tried it. Hated it.
Affiliate marketing is cheaper, faster, and easier. See for yourself and join millions of other successful affiliates generating income from their blogs!
No inventory. No fees. No recruiting. 3 BILLION potential buyers online.
Reader Interactions