It's a commonly known fact that most teachers don't get paid a lot. Many of them teach because they enjoy it, rather than for the pay.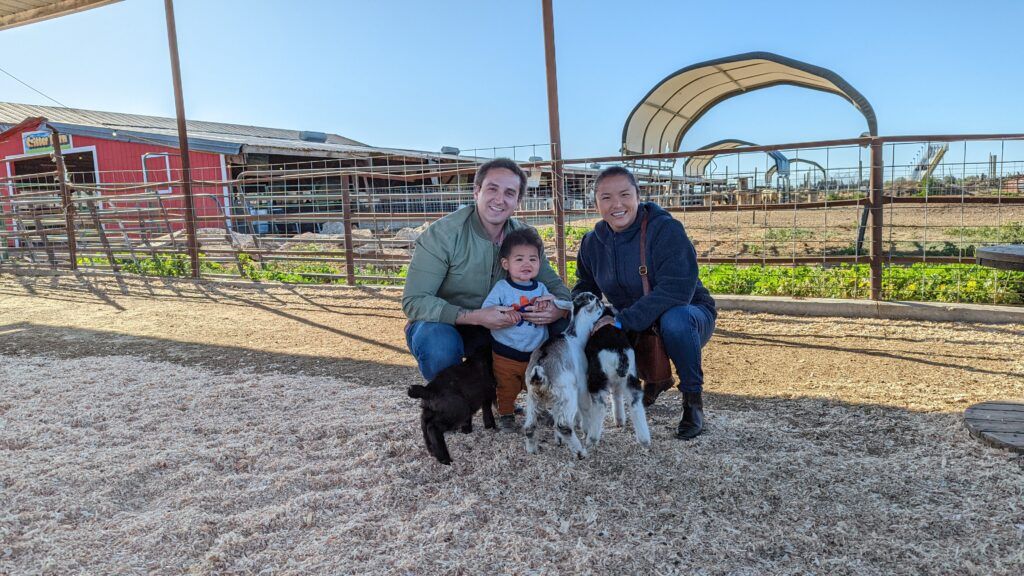 Are You Ready To Work Your Ass Off to Earn Your Lifestyle?
Are you tired of the daily grind? With a laptop and an internet connection I built a small website to generate income, and my life completely changed. Let me show you exactly how I've been doing it for more than 13 years.
At some point, teachers might want to make more money–and some might want to quit teaching completely for other options that help them pay the bills more easily.
That's what this article is all about.
Three Ways Teachers Can Make More Money
1. Leverage Your Teaching Skills (Obviously!)
If you're already qualified as a teacher and would like to make more money, you have plenty of options open to you.
One way is increasing the number of hours you teach. Many school districts have after-school programs for children and need someone to chaperone. You can also take on extracurricular activities in older grades, such as mentoring the yearbook staff, coaching a track team, or working with students involved in academic decathlons or programs like Future Farmers of America.
Ask your local administrators if there's a need for someone to take over in an extra-curricular event that interests you. If not, is there one you'd like to propose? Sometimes schools don't run many after-school programs simply because there's no one to run them.
Along the same lines, you can offer to teach summer school or extra classes during the summer for students who want to get ahead. Offering to step up and fill a position or start an entirely new extracurricular program is more work for you, and that means more pay.
While you're talking to your local school district, ask about teacher incentives for great performance and student loan forgiveness programs. Depending what the state you live in provides, you might be able to get bonuses or a salary increase.
You can also offer tutoring services, both offline and online. If you live in an area with a need for a reading or math tutor, for example, you can advertise your services on community bulletin boards and community pages for Facebook and other social media sites. Ask other teachers and friends to refer you to the parents of students who are struggling. You can set your own hours and teach online or in person, depending what your circumstances are.
Teaching English as a second language is another option. You can advertise to work with children in your own community, or you can work with a tutoring company to teach English to small groups of children or individual students online. Tutoring companies can offer wages of $14-18 per hour to start. In many companies, new teachers will tutor four to five students at a time and work up to teaching individuals for higher pay.
If none of those options appeals to you, consider taking classes to increase your qualifications. With the right kind of educational credits, teachers can become administrators, specialists in areas like reading or special education, or expand the types of subjects they can teach.
Elementary school teachers can become secondary education teachers and receive higher pay. People with Master's degrees can teach at community colleges, and doctoral graduates can teach at universities.
2. Take Work Unrelated to Teaching
Just because you have a teaching degree doesn't mean it's the only way you can make money. With a little looking around, teachers can find interesting side jobs with decent pay. There are a lot of out-of-the-box ways to make extra money in your spare time.
For example, if you love animals, you might consider pet sitting, walking dogs, or looking into the local animal shelter for part-time work. One teacher I know spends her summers working for a local grooming shop. This same teacher has written and published a novel based on her experiences grooming dogs.
Which brings up another point—if you're comfortable writing, you might enjoy penning a novel or even an e-book. If you're interested in writing novels, join a local supportive writing group and attend writing conferences to help you get started. Freelance writing can also be extremely lucrative for those that make the effort to build a strong profile on hire-a-writer style websites.
If writing is your thing, check out my post about ways to make money writing online.
If you're more interested in nonfiction e-books, think about topics that interest you and brainstorm the kinds of things you'd like to say about those topics. Write an outline and spend some time filling it out. Platforms like Kindle Direct Publishing make it easy to self-publish your e-books. If it's in a niche topic, you might also be able to sell it as a special report.
Creative people can expand their earnings in areas beyond writing, too. Flipping furniture, taking wedding pictures or making wedding cakes, editing family videos, and babysitting are all valid ideas. You can advertise your services on local nickel ads or community pages on social media sites like Facebook.
If you're interested in something with steady hours, check local ads for part-time work in the evenings or on weekends. You can also sign up with a staffing agency to find something that will meet your needs. If flexibility is an issue, you might try driving for Uber or Lyft, pet sitting, or taking on weekend yardwork in your community.
3. Start an Online Business
Sometimes starting your own business is the best way to go. There are a lot of options, and running your own business online gives you a lot of flexibility with your time. It also allows you to be in charge of the details, like how much you can invest at once or how many people you'll talk to in a day (even teachers need some down time).
If you like the idea of tutoring but can't work in the hours when people want to hire you, you can set up a YouTube channel featuring your how-to videos. This can include everything from how to solve a math problem to organizing an essay or teaching English as a second language.
Practical knowledge is popular, too. How about a YouTube channel covering how to make your own gluten-free desserts? Traveling on a shoestring budget? Or basic car maintenance? Anything you know about can be included in a YouTube channel if you're willing to make and post the videos.
There are a lot of other online business ideas available too. If you're crafty, you might consider making and selling items on Etsy or on Shopify.
If you love shopping, consider buying things at local estate sales and flea markets and selling them on an EBay storefront. Arbitrage, in which you buy retail items at low prices and sell them at higher ones, can be done on a personal Amazon store or on platforms like Shopify.
For many new online business owners, Fulfillment by Amazon (Amazon FBA) is a great way to go. With this system, you buy products, label them, list them on your Amazon storefront and ship them to an Amazon warehouse. When a customer orders, Amazon ships the purchase.
Your Amazon storefront can also be used for drop-shipping, in which you sell an item directly from a wholesaler or manufacturer. The wholesaler or manufacturer ships the purchase directly to the consumer, so you never have to handle inventory.
These opportunities come with their own learning curves, but if you consistently put in the time, you can make decent side wages. Some of them are just plain fun, too, and there are a myriad of choices available.
One Way Teachers Can Quit Teaching–And Still Make Money
Make More Money, Not Just Teach More
I was a teacher for 10 years. I taught English in Europe and China to ESL kids between the ages of 5 and 18. Though my teaching experience was unique to my niche, there is plenty of common ground between career teachers and TESL/TEFL overseas. One of the common threads is low pay.
Make More Money As A Teacher By Teaching More? No Thanks.
One of the long standing stereotypes of teachers is that teachers love to teach. In fact, many teachers return after retirement because they love the job so much. So as a teacher that wants to make some money on the side, why not do more teaching? That's what most of the "listicles" online tell you.
Tip #3: Take on extra tutoring gigs over the weekends and holidays!
Sorry, not for me. Not all of us are ENFJ personality types. After ten years in the classroom, though I found some enjoyment in teaching I didn't love it. At the end of the day when the kids left and I was leaving school, I did not have a desire to enter another classroom and start it all over again.
Numerous sites claiming to have ideas for ways that teachers can make more money in their free time go to the default answer of more teaching.
Private Tutoring
Online Classes
Testing & Grading
Though this is a simple answer, it's not the best answer for everyone. Some of us do not want to dedicate every second of our days to teaching. Even worse, some sites suggest that the best way to earn extra money is by saving more ::Mad Face Emoji::
Bleh. No thanks. Saving money on software purchases is not really what I was looking for. I wanted to find something that could actually grow my monthly income and improve my quality of life.
Starting A Website To Make Money (How I Did It)
About 8 years into my last English teaching job in China I decided that I did not want to be a career teacher. I started looking for ways that I could supplement my income on the internet, and cut back on my hours in the classroom.
I eventually found something called "niche marketing" online. In a nutshell, you create small websites for a target niche audience. You write informational content for the audience on a blog, and promote products and services via ads or promotional posts. It's simple, it's honest, and it works.
There are two main challenges you will face when doing this.
One, is taking the first step to build your website. Notice how I didn't say that building the website is the challenge. Building a site on WordPress is extremely simple these days, and can be done with the push of a button.
The second challenge, which is an actual challenge, is going to be writing content that people want to read and find useful.
Engaging and useful content is what will drive traffic to your blog. Most people will be able forgive amateur mistakes if the content they find is accurate, informational, and helps them solve a problem. ==> Learn more about niche marketing, internet marketing, and online business
Why Teachers? (You're Perfect For This Side-Hustle)
There are a few reasons why teachers are a perfect fit for this type of money-making venture.
You are educated
You already know how to help people
You know the value of hard work, and the results of slacking
You have summers off and afternoons free (depends on teaching position)
Because you teach, you know how to learn
Research for your website content topics will be fun and interesting
Another thing worth mentioning is that you definitely know the value of investing in an education. And that's how you need to look at learning how to start a profitable website. Invest your time and energy into a year of relevant education. Instead of learning science, art, math, or English, you are learning the basics of how to make money!
How I Quit Teaching
When my interest in traditional pedagogy started to wane, I thought I could just work summer gigs, save up enough, then quit after a decade. It just wasn't in the cards for me though.
I dedicated a few hours in the evening each day to my new websites. It took me about 3 months to make my first product sale. I was promoting some computer software that I was using in China. After about 6 months I was starting to make regular sales with a couple hundred visitors to my site each day.
After 1.5 years and a few failed sites, I finally was generating enough income to quit my job in China, return to the US, and work full time on my sites.
I'm no longer a teacher. I discovered that I didn't really like teaching all that much. This may or may not be the case with you. Either way, my own story serves as an example of how something as simple as writing online can provide you with options you never thought were possible.
Lots of people ask me how much I make. How much I make is not important. You can certainly make as much as your current teacher salary. You can double or triple it with enough experience and a business plan for outsourcing and expansion. You don't really need to think THAT big at this point, but I just wanted to let you know that it's possible. By starting a website, you're essentially starting the cheapest business possible. While it costs $100,000 for a restaurant loan, you need just $15 for a domain name.
Where to Get Training So You Can Get Started
The key at this point is to get proper training. There are plenty of 'get rich quick' schemes online, and there are just as many training programs that promise to teach you the secret that the millionaires have been holding back. These are obvious scams. Some places are legit, and actually teach you how to start a business, though they do have to battle the stigma of the industry.
One such legitimate training center is where I learned how to build my first website back in 2010. You can join the same training center where I learned how to build websites, find profitable niches, and create content that not only helped people, but also allowed me to make money from my sites.
No previous experience is necessary! You only need a willingness to learn. I started with no knowledge of marketing, web design, or coding of any kind, and I was able to create a full time job for myself.
If you would like to give me credit for the referral, please use my link on this page or my review pages. The links to this community contain an affiliate cookie which means I get credit for the referral, and make a commission for each referral I make. It also means I'll be around to answer all your questions as you get started and build out your web-based business.
You can contact me private via Private Message within the community, so my 1-on-1 support is a real incentive to join though my link. There are many other reasons to enroll in this community, namely that it's free to join and start your first two websites. There is, of course, a paid tier of the membership where the bulk of the learning happens, but at least you can join and see what it's like inside before committing any money.
---
If you dedicate 1-3 hours each day to following the training and working on your websites, a legitimate expectation is to start making sales after 3-6 months of work. This will depend on your niche, your content, and your dedication to your site.
You do not have to be stuck in your current salary. Building niche websites is a simple way to make more money as a teacher. It's an honest way to earn some income in your free time. It's a real way to open new possibilities for your future.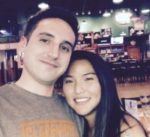 Nathaniell
What's up ladies and dudes! Great to finally meet you, and I hope you enjoyed this post. My name is Nathaniell and I'm the owner of One More Cup of Coffee. I started my first online business in 2010 promoting computer software and now I help newbies start their own businesses. Sign up for my #1 recommended training course and learn how to start your business for FREE!