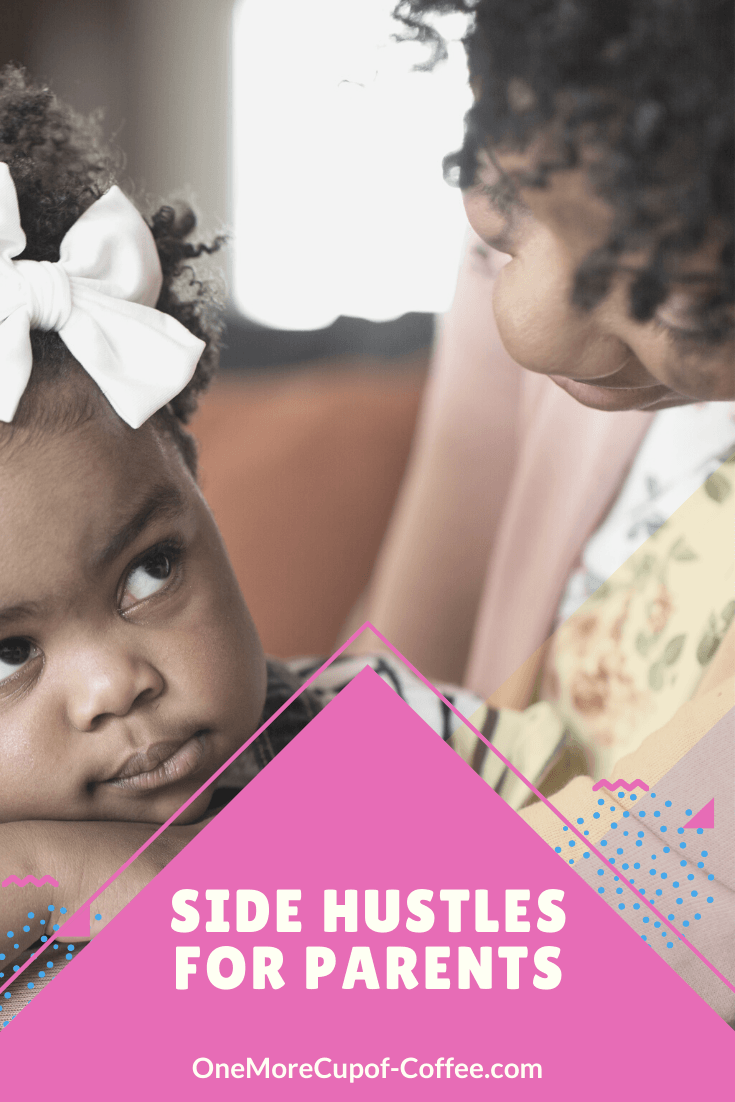 Parenting is rewarding in many ways, regardless of whether you are staying at home with the kids or out earning a living. But, many parents aren't making enough money to reach their goals. Having a second job would take time out from the family, which is where side hustles for parents come into play.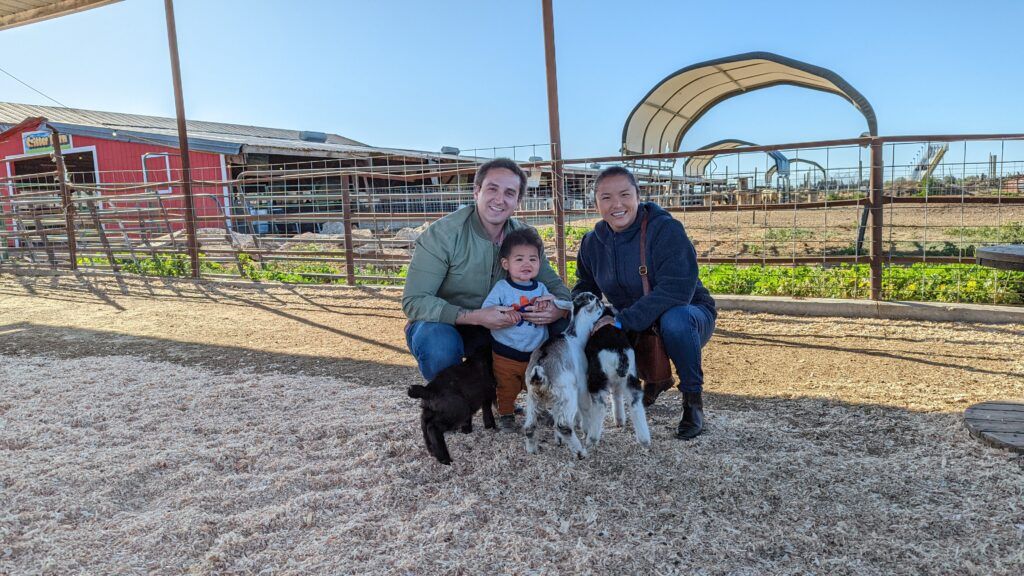 Are You Ready To Work Your Ass Off to Earn Your Lifestyle?
Are you tired of the daily grind? With a laptop and an internet connection I built a small website to generate income, and my life completely changed. Let me show you exactly how I've been doing it for more than 13 years.
A side hustle is simply that – a way to make money on the side. This means that you're not applying for a new job or for part-time work. Most of the time you're doing something much more flexible than that.
There are many different types of side hustle out there. Some will already sound familiar, while others could be completely unexpected. We're not just talking about online ways to earn either. Many side hustles are out in the real world.
Take a look at the sections below to see exactly what the options are. Many of these side hustles can be as simple or as complex as you want them to be. This is fantastic for parents, as life with children doesn't tend to be predictable.
The style also means that you can grow and shrink your income approach to meet your current needs. Being able to do so is rarely possible with a conventional job. One more thing to consider is to angle your side hustle as a learning opportunity to show your children how to help people and make money at the same time. Some of the most profitable businesses are the ones which are able to solve problems for people in need. Even something as simple as delivering packages can be extremely useful, especially considering all the stuff going on with Covid-19 quarantines.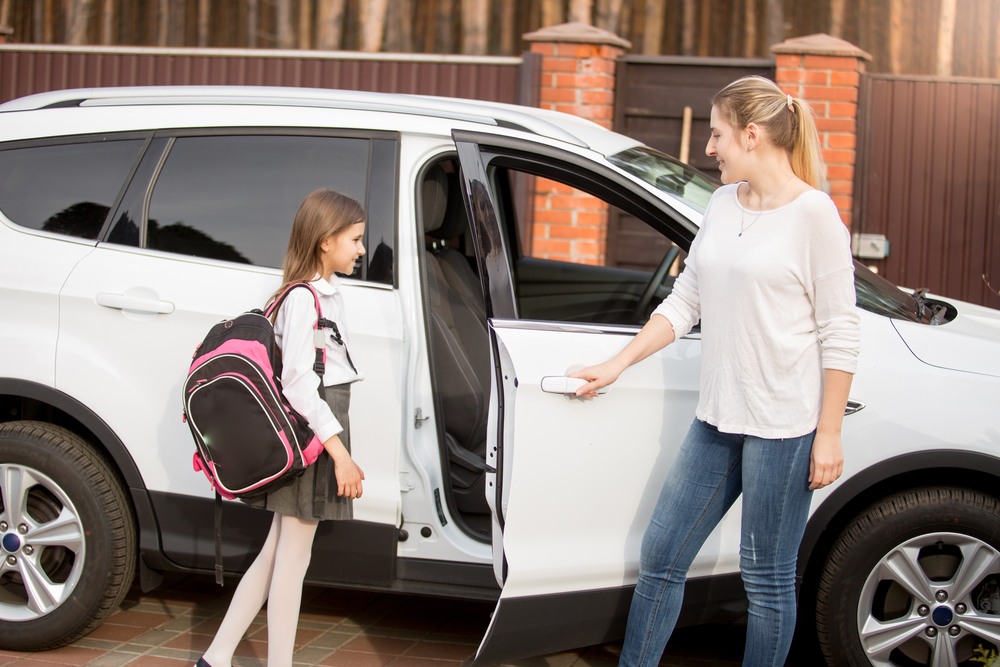 Side Hustles For Parents By Category
Providing A Service
1. Driving Kids Around
Getting kids from A to B can be tricky at the best of times. Many families struggle with this area, especially if the parents work long hours or if there are multiple schedules to juggle.
If you have some free time and a car (or a larger vehicle), driving kids could be a great side hustle. This is something that you could easily advertise locally. It would be simple enough to print out some business cards or flyers to display at a local school and give yourself a professional edge.
You could even rely on word of mouth at your kids' school or at activities that your kids attend. After all, parents are more likely to trust someone that they know with their kids than a random stranger.
There is also a service called Hop Skip Drive that you could look into. This is basically an Uber for kids. Hop Skip Drive doesn't have many locations yet, but it is an interesting idea and offers the chance to earn without needing to source clients.
2. Babysitting
Babysitting is another natural fit for parents. You already have the skills that you need, along with plenty of connections to find clients. Once again, advertising locally would be simple.
You could also turn to specialized services. The site Helpr is an on-demand childcare company and they hire people as babysitters. Care.com can also be a place to find work in childcare.
Of course, babysitting won't be a great choice for every situation. The highest demand for babysitting may be at times when your own kids need looking after too. This could be a problem unless you plan to babysit in your own home (which comes with its own challenges).
3. Caregiving
If you don't feel like looking after children, what about adults? As the population ages, the demand for caregivers has never been higher.
While caregivers are often unpaid family members, there are many opportunities for paid work as a caregiver too. The site Care.com helps to facilitate that type of connection.
You can also find caregiving work yourself, simply by looking in local papers and making inquiries.
The type of caregiving that you do and the number of hours can vary dramatically. For example, some people may just need someone to check in on their elderly family member from time-to-time. In other cases, you might need to be there for a few hours to ensure that the senior isn't on their own.
Each caregiving situation is unique, which gives you the chance to pick and choose the work that you take on. Some roles will be perfectly suited to parents, while others might clash with your current commitments.
4. As A Senior Concierge
Being a senior concierge is a step down from caregiving. The role involves providing support to seniors, a process that can help them to remain in their own home for longer.
Exactly what you do as a senior concierge entirely depends on you. You can offer whatever services a senior is likely to need, such as daily check ins, technology assistance, grocery shopping, meal preparation or help with bill paying.
This is a great side hustle for parents, as you have complete flexibility about the services you offer. You can easily choose ones that fit in well with your current schedule. For example, you might cook meals for seniors at the same time that you do your own meal prep for the week or you could do grocery shopping for a client while the kids are at school.
While the role of a senior concierge isn't well known, the services that you can offer are in high demand. Many people worry about their aging parents but do not have the ability to support them well.
5. Renting Something Out
Renting is often overlooked, but it works so well as a way to earn as part of the sharing economy. It's a particularly good choice if you have desirable items that you're not currently using.
There are two general ways to make money with renting. One is to advertise yourself, perhaps using local newspaper and even word of mouth. This can work, but it can be risky. You may have little recourse if someone damages your property or doesn't return it.
The other option is to rely on specialized services. These often come with insurance, along with guarantees that you'll get the money owed to you. While no service will be perfect 100% of the time, many of them do get good reviews.
Such services also come with a ready-made audience for you to tap into. The only question is, what should you rent?
Airbnb might be a logical choice, which allows you to rent out rooms in your house. You could also rent out your car, especially if your household has two cars and one isn't used much. Turo is one popular service for doing so, while Getaround is another.
You can also rent out other things, like RVs, campervans, bikes, surfboards and even baby gear. The services Outdoorsy and Spinlister are useful for these types of rentals.
6. Music Lessons
If you have musical talent, why not make some money by teaching? Providing music lessons is a common side hustle for parents, especially as kids often want to learn how to play an instrument (or their parents want them to).
Kids will often be starting from a very basic level, so you'll need plenty of patience for this side hustle. Still, it can be a fulfilling way to make money. There's something very satisfying about watching a person learn and grow under your guidance.
7. Teach Another Skill
Teaching kids to play musical instruments might be a popular approach, but it's certainly not the only skill that you can earn money by teaching. The options here are limited only by your imagination.
Take the time to think about what would be suitable for your audience. Even topics like yoga for kids are taking off in some environments. You could focus on a more hands on skill too.
For example, what about teaching teenagers some of the important things that they don't learn in school, such as how to change tires on a car and how to check the oil level? Practical skills like this could be very relevant for girls (who often aren't taught) and for boys that grow up without a father.
8. Tutoring
Tutoring gives you the chance to teach children and help them to be successful. A common approach is to provide after-school homework help and tutoring. This type of service can be very rewarding. There is also likely to be plenty of demand, as many parents work 9-to-5 and cannot provide all the teaching and support that they would like to.
You could also tutor in a more specialized manner, such as focusing on mathematics or English – wherever your expertise happens to lie.
In-person tutoring isn't your only option either. There are various online services that allow you to tutor people remotely. Some services require you to have a certain background and possibly a degree, while others don't.
Regardless, being a tutor gives you some of the positive aspects of teaching kids, without the challenges that come with being a teacher.
9. Clothing Alterations, Repairs And Other Sewing Services
Many parents are already adept at taking in clothing, making repairs and even making new pieces of clothing. If you have skills in this area, why not turn to them as a way of making money?
This type of side hustle could be started by word of mouth. Let your social connections know that you offer sewing services. Perhaps you could even fix up an item or two for free, just to get the ball rolling.
Business cards are an easy way to make yourself look professional. They're perfect for spreading the word around too.
10. Ironing Or Laundry
Doing extra laundry and/or ironing isn't an idea that will appeal to everyone. But, there is certainly demand for this type of service. You probably already know some people to target, such as those who tend to work long hours and don't have much free time.
Extra ironing and laundry don't need to be onerous tasks anyway. You could easily do the washing in between your own loads and iron while watching television or something like that.
The great thing about this side hustle is the repeat business. If a customer is happy with your services, they're likely to keep going back. After all, not needing to do the washing or the ironing would be a luxury for many people one that they wouldn't want to give up.

Selling Things
11. Children's Clothes
There are a few different angles to consider with children's clothing. One is that you can resell clothing from your own children, as long as it is still in decent shape. This is perfect for when your children are rapidly outgrowing the clothes you buy for them.
You can also buy and then resell clothing. This is a more involved process, as you need to source the clothing and sell it at a price that turns you a profit.
One trick is to search through second-hand stores and the like for underpriced pieces of clothing. This style works best for brand name pieces. Another approach is to focus on limited-edition items. If you buy these and stock then runs out, you can then sell them for more than you originally paid.
There are various ways to make sales too. eBay is the obvious first choice, especially if you don't have many items to sell.
There are also some specialized consignment sites that focus on clothing, like ThredUP and Josie's Friends. You earn less per sale with this type of site, but your workload is dramatically reduced too.
12. Board Games
Board games are a particularly interesting choice, as games interest adults as well as kids. This gives you a broader potential audience than you would have with children's clothing.
While there are various ways to earn with board games, one stand out method is to buy valuable games and resell them. Many older games are worth quite a bit these days, but sellers often don't know this.
This gap in knowledge means that you can often buy board games at a low price from a garage sale, thrift store or market and resell the game online. The trick is to learn the field, so that you know at a glance which games are valuable and which ones are not.
This side hustle isn't limited to incredibly rare or obscure games either. You can often even turn a profit on common games if you can get them for a low enough price.
13. Children's Books
Why not consider selling children's books too? Parents often want to have books around the house – and not rely on ones from the library. But, it gets pretty expensive to buy books new all the time.
Once again, you could sell books that you already own or attempt to buy and resell them. For books, reselling works best if you find books that are rare, like ones that are no longer in print. Finding good books to sell can be a fun process for anyone who enjoys thrift stores.
The process is simpler if you are selling children's books that you already own. If you purchased those books second-hand, you might get to enjoy the books and then turn a profit from selling them.
14. Network Marketing
Network marketing companies often target stay-at-home parents, suggesting that you can easily make money by promoting products that you love. So, let's get one thing straight – selling products in person isn't nearly as straightforward as that.
If you've spent much time on this site, you'll probably know that I'm not a big fan of network marketing companies. They are often manipulative and have complicated compensation plans. Plus, many involve overpriced products that do not sell well.
That being said, some network marketing companies are better than others.
While I would never recommend such a company as a full-time source of income, you might be able to use one as a side hustle. This could involve just making sales – avoid the team aspect entirely.
If you're going to take this approach, look for companies that have low ongoing sales requirements and ones where you can make sales online rather than just in-person. Personally, I'd never actually recommend going into network marketing, but it's an option for those who are familiar with the model and have seen some friends have success.
Other Approaches
15. Run A Mom (Or Dad) Blog
Websites are more long-term than many of the side hustles on this list. You won't typically be making money on your first day, week or even month, and it could be quite some time before you turn a decent profit.
Still, websites are powerful. They have a wider reach than any local side hustle and they're flexible. You can work on an online business in your own time, even if this means just doing a little bit here and there.
Creating a mom blog is one of the most popular approaches to take. This type of site tends to focus on parenting to some degree or another, but every such site is unique. A blog gives you the chance to make your own voice heard and to engage with an audience.
This type of connection can be powerful as a parent, giving you the chance to be involved with other people, from the comfort of your own home.
Blogs can easily become a way to make money online. Bloggers often use display ads and affiliate marketing as tools. Some even develop their own products over time.
16. Rebate Apps
Rebate apps are an interesting type of side hustle. These are apps that basically give you money back on purchases that you make. They're not a particularly good side hustle – as you have to spend money regularly and you're not earning much back.
Still, rebate apps have their uses. Some of them end up giving you cashback for shopping at places that you would anyway. So, if you use them well, you're basically getting free money.
The most important thing is to be careful. It's easy to end up spending money because of an app. For example, you might get extra points for buying a particular brand over your normal one. If such decisions made your shopping even a little bit more expensive, you might end up spending more money than you save.
17. Writing For Websites
Writing for websites is a particularly flexible approach to freelance writing. You are normally able to avoid fixed deadlines, while picking and choosing who you want to work for.
The basic idea is that successful websites need new content regularly. Many of them have a 'write for us' page, where they will accept content from outsider writers. Some of the time they'll even pay for this content. The income can vary dramatically, along with your chances of getting accepted and the type of content that you'll need to produce.
It's important to take the time to look at the requirements for each site, along with the content they publish. Getting a feel for what the site wants will give you the best chance of making a successful pitch. This also helps ensure that you're putting your time in a worthwhile place.
18. Writing For Local Publications
You can also write for local publications. This includes websites that serve a local audience, as well as physical publications, like newspapers and even magazines.
Finding such opportunities will involve a little legwork, as many won't be well-advertised. However, this should mean that competition is lower too. Looking for 'write for us' sections is a good place to start.
You can also pitch an idea to them. Look for gaps in their coverage. What can you offer that would suit their audience? Something linked to parenting might be an interesting area to consider.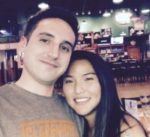 Nathaniell
What's up ladies and dudes! Great to finally meet you, and I hope you enjoyed this post. My name is Nathaniell and I'm the owner of One More Cup of Coffee. I started my first online business in 2010 promoting computer software and now I help newbies start their own businesses. Sign up for my #1 recommended training course and learn how to start your business for FREE!