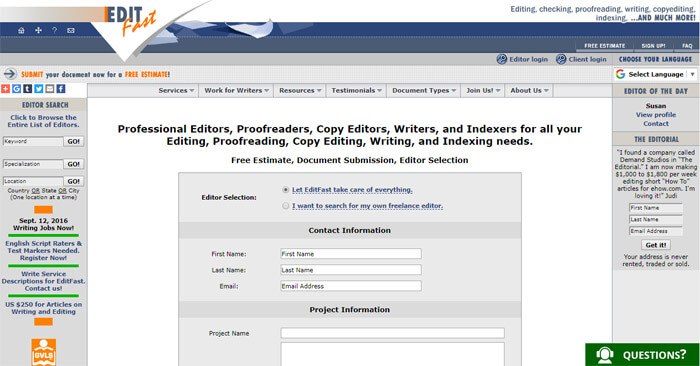 This is a very interesting site that I was surprised I never heard of before. It is actually a freelancing site for editors, copy editors, writers, and proofreaders… and I was pretty pumped to see if it would prove to be legit.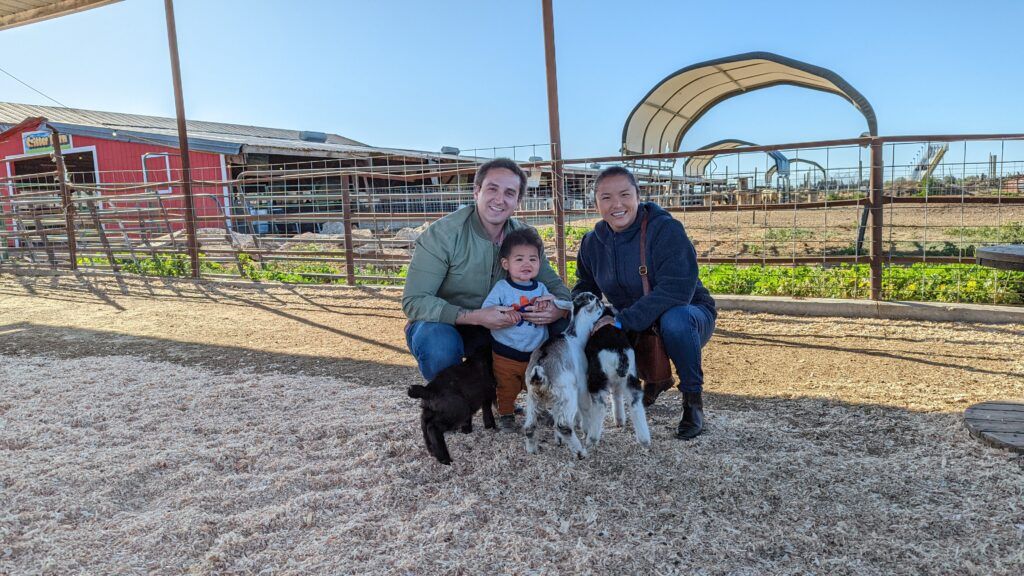 Are You Ready To Work Your Ass Off to Earn Your Lifestyle?
Are you tired of the daily grind? With a laptop and an internet connection I built a small website to generate income, and my life completely changed. Let me show you exactly how I've been doing it for more than 13 years.
But can you really make money with the EditFast website, or would it prove to be more of a gimmick?
Why Make Money With The EditFast Website?
I was super interested in finding out more about the EditFast website. As you likely know, I'm all about finding a good side-hustle. I really enjoy finding jobs on the side that pay well and am all about earning extra money whenever it's possible.
I love websites like this because they could, in theory, provide me with another quality side hustle—but you never know if a site is going to be worth the time until you give it a try.
And that is why I do this. I want to test websites like this for myself, but I also write reviews of my experiences—so that our readers can have a better idea of whether or not these websites could work for them as well.
So yeah. Today, my sights were set on EditFast. I love the idea of freelancing because that could be a great side-hustle. But you also have to make sure that your efforts are not being wasted!
This seemed to be a website where writers (or anyone with a book or an article) could upload their work and get bids from editors. The idea is similar to editing articles online for websites or being an editor on a freelance basis. But, a site like EditFast could (theoretically) make the whole process faster, as you have a readymade customer base.
Now, I obviously write these reviews… so while I'm not necessary a New York Times Bestselling novelist, I do have a lot of writing experience. So a site like this could actually prove to be a legitimate side hustle for me.
But there are a lot of freelancing sites out there. What makes EditFast any different?
Here is what I discovered.
Getting Started With EditFast
One thing that I did notice right away about EditFast was that it did not look super professional. I have used a lot of different freelancing sites over the last few years, and I will admit that this site is about the least-professional-looking out of all of them.
That does not mean that it isn't going to work. It just means that it does not look as professional as it could have.
But… there were a lot of different tabs along the top of the landing page that offered a lot of information about the site. So I decided to take a look at these first, just to see what I could learn.
What I Learned About EditFast By Browsing The Site
First of all, it is apparent from the form on the home page that people needing work done can submit their work for a free estimate.
Second, I learned that article writers can write and submit articles to EditFast that, from how I understand it, would later be published on the EditFast blog. There are guidelines for these articles, and EditFast will pay $250 for articles that are accepted.
You have to get your topic approved first, and you must write according to the guidelines… AND, obviously, your article must be approved.
But… that is one example of how a writer can earn money on EditFast.
Thirdly, editors and writers can join the site as freelancers and seek to obtain freelance work through EditFast. This seems like a no-brainer, because that was what was alluded to on the landing page. But I verified this by exploring the 'Join Us' tab.
EditFast has some unique tools that freelancers can use… I will give them that. They host their own web page builder that you can use to build your freelancer site. They also have a resume builder that you can use, as well as a variety of other resources that seem aimed at helping you to achieve more success on the site as a freelancer.
And what is even cooler is the fact that these resources are offered and given free of charge to editors and writers. So you get to use all of these tools for free. You don't pay the site a penny until you get paid for a job. But that is where things started to get a bit weird as well.
How Is Payment Made Through EditFast?
This is the part where the site started to not sound quite as good. According to the website, payments to editors are made through PayPal. Clients pay EditFast first, and then EditFast pays the editor.
But… EditFast keeps a whopping 40% of the contract price for administrating the contract! That is a lot!
I have seen sites take anywhere from 5% to 20% of the freelancer's work… but this was a new high (or, figuratively speaking, a new low).
I was absolutely not a fan of this aspect of the site. And because of it, I would probably not choose to try to freelance through EditFast. Granted, this site gives you access to a lot of tools that you never have to pay for. But this fee amount just seems super unreasonable to me.
How Attractive Are The Editor Profile Pages On EditFast?
I took a look at what was advertised as being like a 'featured' editor profile on EditFast, and this is what I found.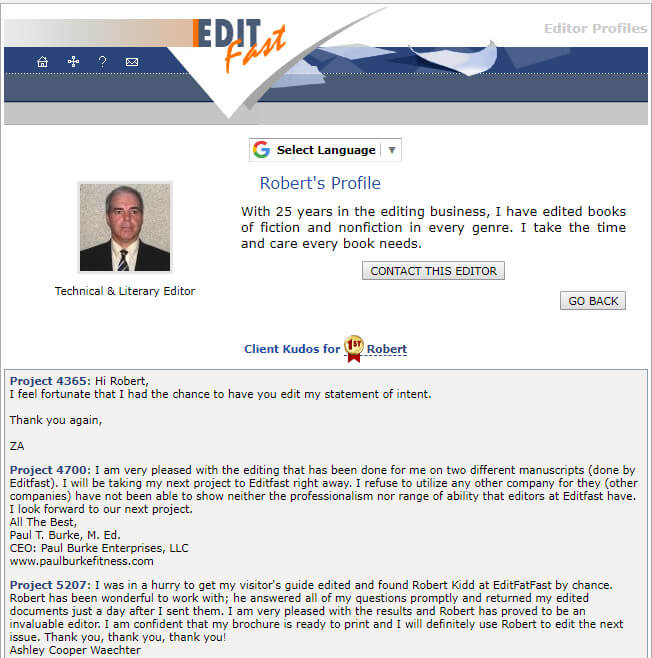 I am not sure if this is how all of the editor profiles look, but I was certainly not impressed. I mean, no judgment passed on this writer. I am sure that this person was only using the tools available to them. And from the looks of it, they seemed to get at least some work on the site.
But this design certainly did not make me want to hire anyone on EditFast to edit my work.
At the end of all of this, I felt like I had seen enough to formulate my opinions of the site. EditFast certainly had some issues, and these issues were most certainly going to keep me from using the site as a side-hustle. Here is why.
My Personal Feelings About The EditFast Website
I didn't even get to the point with this site where I created a profile—because I was able to learn enough about it just from reading through it that it wasn't going to be the right website for me. Granted, writing articles for this site, for $250 a pop, could absolutely be lucrative; and if you are a writer, you might want to look into this.
I am not sure how often this site buys articles, and I am not sure how likely you are to be able to sell articles to them on any sort of consistent, regular basis… but I will say that this is the one redeeming quality to EditFast that I could see.
Becoming a freelancer on this site, however, certainly did not seem worth it to me.
First of all, I was not a huge fan of the site design.
Secondly, I didn't like any of the editor profiles that I saw. I felt like the tools offered by the site did not promote professionalism. They seemed dated and stale to me… and I have seen a lot of freelancing sites do this better.
Thirdly, the website keeps a HUGE 40% of the profits when you do complete a job. This, to me, is simply not acceptable. I am not sure how long this site has been in business, and I am not sure if they have a lot of work going on that earns them any revenue.
But I do know that there are much larger freelancing sites out there that take way less of every contract. And to be super honest, I would always choose a better looking, less expensive, more professional freelancing site over EditFast… even if those sites were more competitive.
That might be the one thing that EditFast does have going for it. I am not sure how busy it is, but it is possible that it is not very congested… and in such a situation, freelancers who truly are professional might have a better chance at landing jobs.
But is it worth the trouble? To be super honest, I don't think that it is.
If you are looking for a quality side hustle, then you can certainly submit a topic for an article to this site and see if they accept it. You may or may not be wasting your time when you actually write it, but at least there is the chance that it will pay off pretty well.
But should you invest a lot of time into EditFast in an attempt to earn some serious extra money? I wouldn't… and I would probably never encourage anyone else to do so either.
Our Final Thoughts About The EditFast Website
Should you register and try to use it to make some extra cash?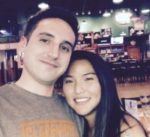 Nathaniell
What's up ladies and dudes! Great to finally meet you, and I hope you enjoyed this post. My name is Nathaniell and I'm the owner of One More Cup of Coffee. I started my first online business in 2010 promoting computer software and now I help newbies start their own businesses. Sign up for my #1 recommended training course and learn how to start your business for FREE!