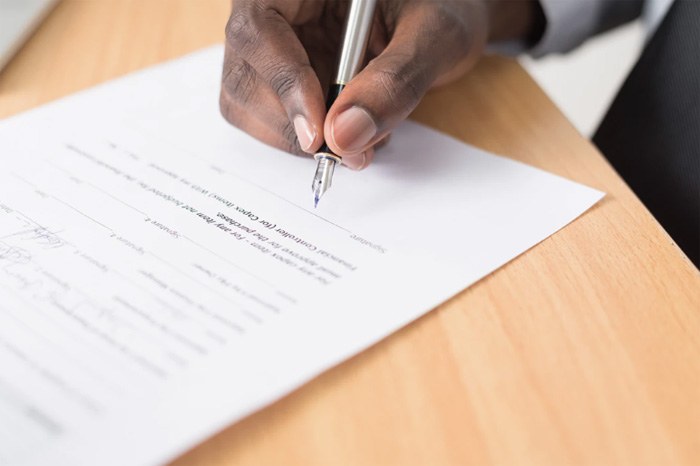 I discovered this side-hustle while running some errands last week… and started wondering if it may be legitimate. Can you really make money as a notary?
Here's the down-low on this rather interesting side-hustle opportunity!
Lately, I've had to hire a lawyer to assist me with some legal stuff I have going on… and I have been getting quite a few documents notarized.
Why Make Money As A Notary?
At first, I didn't think much of the process of getting documents notarized. A notary is just a requirement when you need to get papers signed. No big deal.
But then… I was researching online and actually happened to come across a side-hustle idea that really added to this.
As it turns out, you can actually make some pretty good extra money by becoming a notary!
I didn't know this, but all kinds of people need documents notarized… especially in real estate. From what I was reading online, you can easily make extra money by getting licensed and offering your services as a notary to people who need them.
Granted, it takes some time to become a notary, and you have to market yourself to get the business… but so far, it was looking pretty good as a side hustle!
But what does it take to actually become a notary? Is it expensive?
These, to me, were the most pressing questions, so I decided to look into them.
Here is what I found out.
Becoming A Notary
Becoming a notary is a state-by-state process. So, the actual process will differ depending on the state that you are in. Still, there are some general steps that you would need to take to get the process started.
First, you would need to meet all state qualifications for the position.
Next, you need to complete and submit an application.
There is also usually a state filing fee that you need to pay.
Next, you usually need to get some training. This can usually be obtained through state-approved education vendors. Of course, different states do this differently… so you would need to look into exactly what is required in your own state.
The great news is that this training does not seem to require any college time in any state… so you can become a Notary Public even if you have no college credits.
After receiving training, you usually need to pass a state-administered exam. You also usually need to get a fingerprinting and background check, as well as a commission certificate from the state.
There are a few other steps that you sometimes need to take… but in general, this is the process.
You can get information about all of this on nationalnotary.org.
But how much does it cost? That's what I wanted to know next.
How Much Does It Cost To Become A Notary?
The actual cost of becoming a notary will vary by state… but as a general rule, you can expect to pay anywhere from $140 to $200. This will generally include a background screening, certification, and usually a training course.
Some states also require you to purchase a surety bond, to protect the public in the event of a notary mistake. Mistakes can be very costly in this business… which is why attention to detail is very important!
You certainly don't want to pursue this side hustle if you do not have a keen eye for details!
How Long Does It Take To Become A Notary?
Generally speaking, becoming a notary can take anywhere from 4 to 9 weeks. Of course, the exact amount of time depends on a few different things. The exam can take some time, as can the paperwork. If the state is processing a lot of renewals when you apply, you may end up waiting a little bit of extra time on top of this.
But, as a general rule, 1 to 2 months is usually the amount of time it takes, from beginning to end.
The Challenges Associated With Becoming A Notary
As it turns out, a lot of people become a notary because of the extra money they can make… but there is a lot more to it than just notarizing documents.
As a Notary Public, you are officially an official of integrity, appointed by the state government to serve as an impartial witness in performing a variety of fraud-deterring acts.
The most important part of this job is to act as a witness when important documents are being signed.
As rightly pointed out by many professional notaries online, this is a rather serious business. True, it can pay really well and make an awesome side-hustle, but it should also be understood that this is a serious business in which you literally serve the state to protect the public interest.
It is, therefore, probably only a side-hustle that you should consider if you are sure that you want to take on that level of responsibility.
How Much Can You Earn As A Notary Public?
According to PayScale, a notary public earns an average of $13 an hour. But… they actually earn their money through signing fees. If you make $100 per file, your monthly income would actually be based on how many jobs you were able to find.
Some sources say that you can earn as much as $2,200 a month part-time through this hustle… but this also depends on your job and how you are obtaining your notary gigs. If you are a paralegal or a signing agent, you may find the opportunity to use your license a LOT more often than if you just freelance.
This can, admittedly, be a difficult business to find clients in if you don't have the right kind of job. Let's talk about that for a moment.
How To Find Clients As A Notary Public
Growing your business as a notary public will mostly rely on you finding clients for your business. For the most part, this means networking with schedulers, paralegals, and escrow officers. The best way to meet these types of clients is to just start networking in your local business scene.
One option is to use the MeetUp app to see what kinds of business meet-and-greets are happening in your area. Start getting to know people and forming relationships.
Hand out your cards and make yourself available. As you put yourself out there, you will find more and more business… but it takes time!
You cannot expect to succeed at this business all at once. It really does take a bit of time to build this one up… so don't be in too much of a hurry!
How Much Does It Cost To Stay A Notary?
You need to renew your Notary license periodically, which costs about $40… depending on what state you serve in.
In Florida, for example, licenses are issued as 4-year security bonds… and you are expected to begin the renewal process at least six months before your current Notary Commission expires.
My Personal Feelings About Becoming A Notary Public As A Side Hustle
I will admit that I was pretty interested in this side-hustle for a number of reasons. I didn't realize that it was this easy to become a notary, and I didn't realize that they make as much money as they do.
On one hand, it is a pretty awesome job that doesn't require you to go to college. But on the flipside, it is not an altogether easy job either.
Some little projects may be simple… but there are real estate deals and all kinds of other situations where HUGE amounts of money are on the line… and a mistake in this business can be pretty catastrophic.
This is why becoming a Notary Public is such a big deal, and why it also requires you to take the job quite seriously.
I don't think that this would be a proper side hustle for everyone. But… I do think that it could be a great business for someone in the right kind of situation.
Are you detail oriented? Are you organized? Are you good at official paperwork and making sure that everything is done right? Do you know a lot of people in your local community? Are you well-respected and trustworthy?
If you answered yes to these questions, then there is a very good chance that you could actually make some pretty decent money as a Notary. You may even be able to substantially increase your income with this side hustle if you work in the right kind of industry.
If you work in real estate or at a law firm, this could be an awesome side hustle for you that could seriously enhance your own job at the same time!
So yeah. I am not sure that I will ever pursue this specific position as a side hustle… but now I know about it, and if I were to find myself in the right place at the right time, I may consider applying for it!
It is, admittedly, a pretty inexpensive title to get. It is just very important that you take it seriously! That is the most important thing about it.
If the weight of being a Notary sounds too much, one related alternative is to act as a wedding officiant. This role still comes with responsibility, of course, but the responsibility tends to be the same from one wedding to the next.
Our Final Opinion About Becoming A Notary Public
Should you take the exam and become a Notary to make extra income?
There are a lot of ways to make money online. Some are good, some not, but ALL of them are still just trading hours for dollars.
Starting your own affiliate website really is the best way to build passive income and "make money while you sleep". Affiliate websites earn income in every timezone, and can be instantly accessed by billions of smartphones across the globe!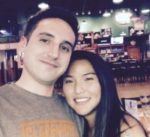 Nathaniell
What's up ladies and dudes! Great to finally meet you, and I hope you enjoyed this post. My name is Nathaniell and I'm the owner of One More Cup of Coffee. I started my first online business in 2010 promoting computer software and now I help newbies start their own businesses. Sign up for my #1 recommended training course and learn how to start your business for FREE!