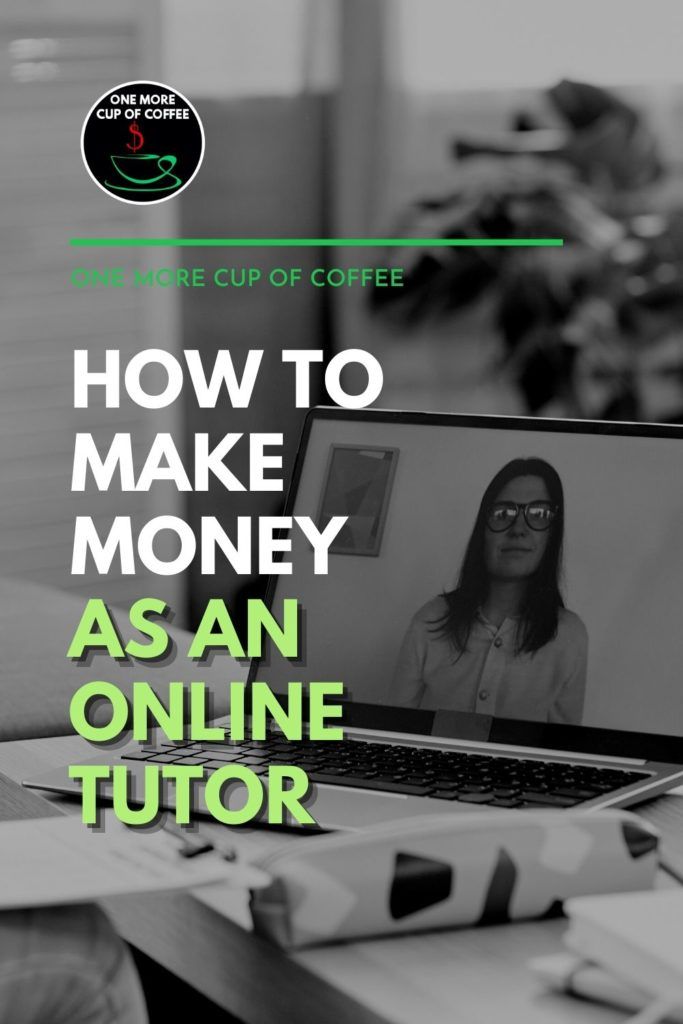 If you have any educational background, being an online tutor could be an easy way to earn some money. The basic idea is what you would expect – you're teaching other students.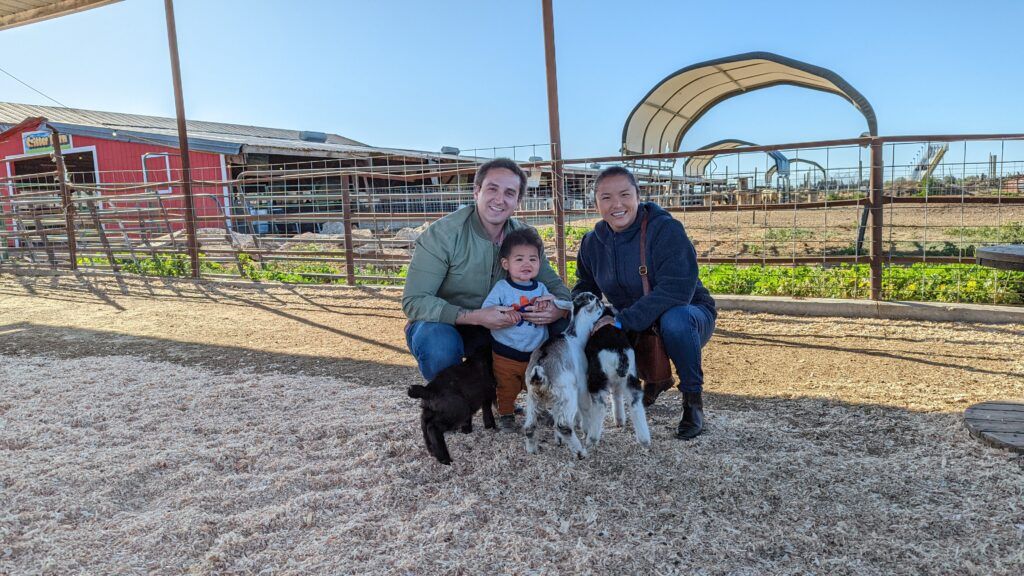 Are You Ready To Work Your Ass Off to Earn Your Lifestyle?
Are you tired of the daily grind? With a laptop and an internet connection I built a small website to generate income, and my life completely changed. Let me show you exactly how I've been doing it for more than 13 years.
Why Make Money As An Online Tutor?
The difference between regular tutoring and being an online tutor is that you're doing your role in the online environment.
This allows you to be a tutor from pretty much anywhere. There's also no need to meet people face-to-face.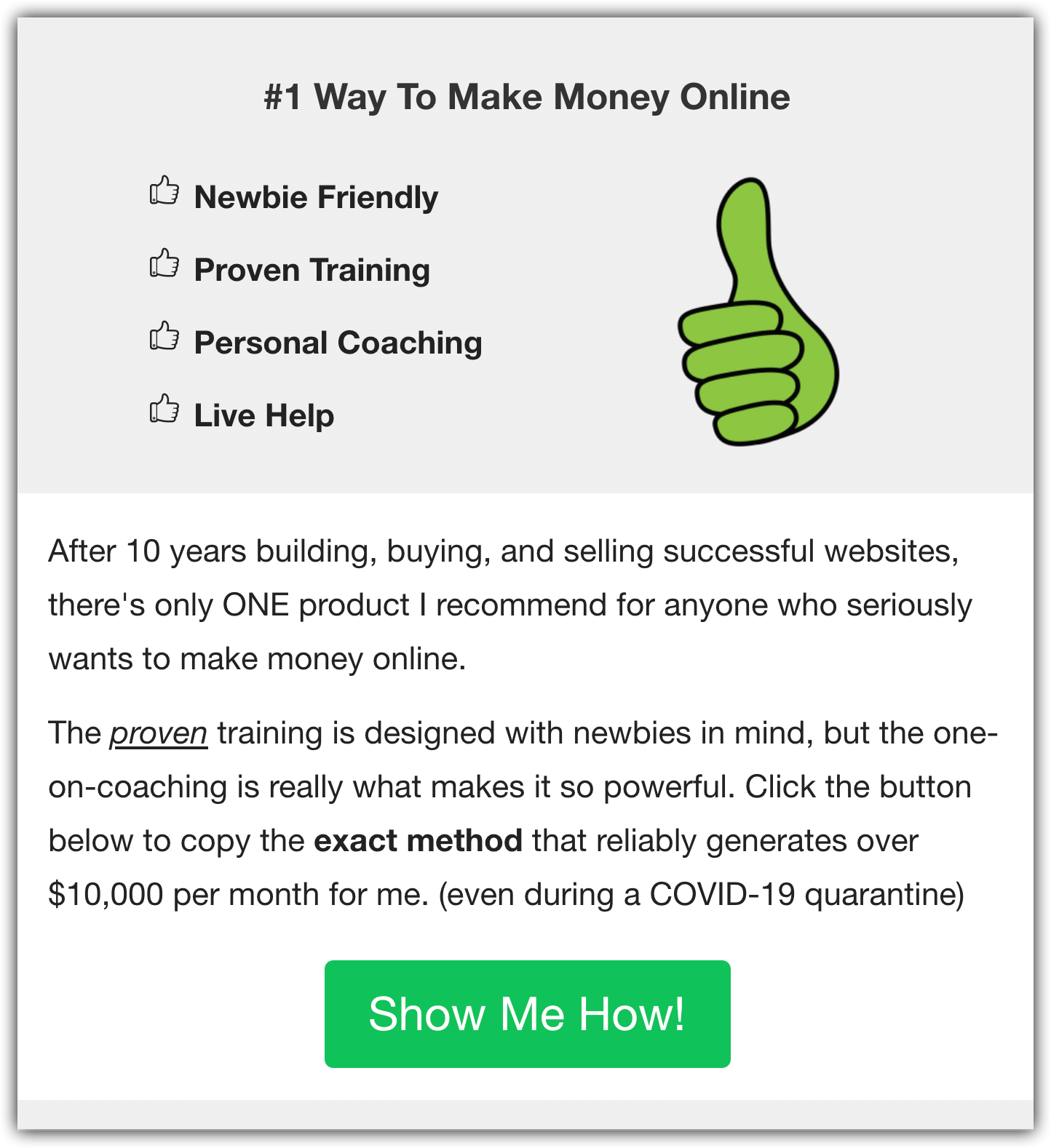 It's a great way to earn for anyone who is good at communication. There are also various angles that you can consider, depending on what you're looking for.
How Does Online Tutoring Work?
Tutoring in person is a simple enough concept. But, what about tutoring online?
The general idea is the same. You're helping students to understand a specific field or concept. In most cases, you're probably tutoring them for a specific class that they're taking, trying to help them complete an assignment or assisting with exam prep.
The actual tutoring process normally takes place using tools like Skype, Facetime or Google Hangouts. In most cases, it would be a one-on-one session, where you are interacting with the student, answering questions and offering guidance.
Because of this, you'll typically need to be online at specific times. You'll also need a reliable internet connection and a microphone. Many tutoring sessions will use video chat, so you may need a video camera as well.
Beyond all of this, you should have good communication skills and be skilled in some areas. Your education and skills will influence the type of tutoring you can offer. For example, if you just have a high school diploma, you wouldn't be able to tutor college students. But, if you had a master's degree, there would be many more tutoring opportunities.
The idea sounds complicated. But, it can also be profitable. Many online tutors earn somewhere between $20 and $25 an hour, especially if they're working for themselves.
Work For An Online Tutoring Company
There are already many companies that provide tutoring services to students. They will often actively hire people to be tutors. Joining one (or more) of these companies can be a good way to get started with online tutoring if you meet their requirements.
This site is one of the largest and most significant online tutoring options. There are various requirements to join, including:
Being able to tutor for five (or more) hours each week
Being a resident of Canada or the U.S., with a legal ability to work
Having at least sophomore-level experience at college
Being an expert on a subject that they are interested in (based on their concept list)
For some subjects (including economics and accounting), you would need to have a college degree. Overall, the requirements are pretty stringent and the application process can take up to three weeks. But, if you can get involved, Tutor.com could be a good source of income.
Your payment comes directly from the site, not the individual clients, which helps ensure stability. There are also bonuses for 'high-quality tutoring', although details aren't provided.
Tutor.com intentionally doesn't offer much information about precise pay rates. Instead, they say that you'll be informed about rates once you get through the application process and pass the appropriate exams.
Chegg is another popular choice and the company is already well-known by students. In this case, you can tutor whenever the time suits you. You simply need to sign in. Chegg sends students to tutors who are available.
The pay starts at around $20 an hour. There are also bonuses for subjects that are in high demand. The site provides services for all levels of students, including those in middle school and high school. This means that you can join earlier on than you could with Tutor.com.
There is also a large number of subjects to choose from, including common choices and more obscure ones. The overall style means that Chegg is easier to get involved with than Tutor.com and there is still decent potential to earn.
Skooli is best for those tutors with a bit more experience and it won't be relevant for everyone. With this service, you need to have at least an undergraduate degree. There is also a stronger focus on credentials and background checking.
These approaches may make it more difficult to get accepted into Skooli. However, the service does charge more than many others. This may mean that you earn more as a tutor as well.
We've intentionally just covered a few services but there are many others out there. You can find most of them by simply searching through Google or using a gig economy list.
You could consider apps too, like the NiceTalk Tutor App.
If you're going to join a company like this, it's worth taking the time to do some comparison shopping. Have a look at the different terms and conditions, then think about which company (or companies) would suit you the best.
Be A Freelance Tutor
Tutoring sites make it easier to find clients. But, they do limit your income potential. After all, they typically set the prices and control which students you get to tutor. Freelancing puts the control back in your hands. When you find clients, you get to choose how much you charge and influence any other parameters as well.
As a general rule, I'd suggest starting with an online company first and moving to freelancing later on. This gives you the chance to learn the field, figure out general practices and get a sense of what you can expect from students.
There are many ways to find freelancing work. Sites like Freelancer.com and Upwork are common choices, giving you access to a wide pool of different jobs.
While these sites are powerful, they may not work as well for online tutoring work. Many of the jobs on this type of site are posted by professionals of some type, such as bloggers looking for regular content on their website.
You might some jobs that are designed to recruit you into an online tutoring company. But, you're not likely to find many individual tutoring jobs. Most people who need tutoring wouldn't even know about these sites.
Instead, you'll probably need to advertise yourself. Craigslist is a surprisingly powerful tool for this if you're focusing on your local area. But, it can be frustrating if you want to target a national audience. The same is true for any other local advertising approach, like newspapers or physical bulletin boards.
One way around this is to build your own website. This can be a good way to promote yourself, especially as you are in full control. A website also gives you the ability to highlight your expertise in your chosen field, or fields.
For example, you could develop a site that focuses on a particular topic (like chemistry or physics, for example) and then write about it regularly. Then, you could offer tutoring as a service on that site.
You can also advertise in other ways, like with social media. Social sharing plugins can help with this too, making it easy to share your posts with a wide audience.
Take Full Advantage Of Your Own Website
As I mentioned before, you can use a website to advertise tutoring services. But, that's just the tip of the iceberg. There is so much more that you can do with your own site, if you're willing to put a little time and effort into the process.
For example, you might use an appointment booking plugin to allow students to book sessions with you. Some of these may have associated payment systems, which makes things easier.
Host Webinars
Webinars are another approach to online tutoring. You can host these on your site using webinar plugins. A webinar gives you the ability to tutor multiple people at the same time. This can be extremely useful if you know that there is a collection of students who need the same type of support.
For example, you may know about a particularly difficult course at your local college (perhaps one that you recently completed yourself). You could advertise webinar tutoring services at the campus or using services like Craigslist, perhaps at a specific time or date.
A webinar approach doesn't involve as much one-on-one interaction between you and the students. But, that's not necessarily a bad thing. The style simply gives you more ability to teach. You can often allow students to ask questions via the chat function of whatever program you're running.
You would probably charge less for a webinar than for one-on-one tutoring. But, you're teaching multiple students at once, which can make this style more profitable in the long-run.
The lower price would be good for students too. Many of them don't have much money. They mightn't be comfortable with one-on-one tutoring anyway. As such, a webinar has the potential to attract more business your way. You could even make the recording available at a later date.
Learning Environments
It's even possible to create entire learning environments on a website, using learning management system (LMS) plugins. This is kind of like the Moodle or Canvas systems that some online colleges use. An LMS gives you the ability to create an entire learning environment.
By doing so, you have the chance to do online tutoring in an entirely different way. This basically gives you the ability to teach an online class. You could use this as a way to catch students up on a given topic or to show them new ways to understand something complicated.
This is something you could charge for. However, it would take you a while to build up a reputation and get people interested in what you have to offer. Even so, it's an interesting angle if you want to provide online tutoring in the long-term.
Make Money As An Online Tutor
There are thousands of different side hustles you could do to earn some extra money on the side, and which one "clicks" for you depends on your personality and goals. However, there's one side hustle that makes an insane amount of money and works for anyone.
Starting an affiliate website is an incredible way to earn extra money because you can do it from your home on a laptop, and work on your business in the evenings and on weekends. The income potential is huge, and it's easy to scale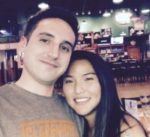 Nathaniell
What's up ladies and dudes! Great to finally meet you, and I hope you enjoyed this post. My name is Nathaniell and I'm the owner of One More Cup of Coffee. I started my first online business in 2010 promoting computer software and now I help newbies start their own businesses. Sign up for my #1 recommended training course and learn how to start your business for FREE!