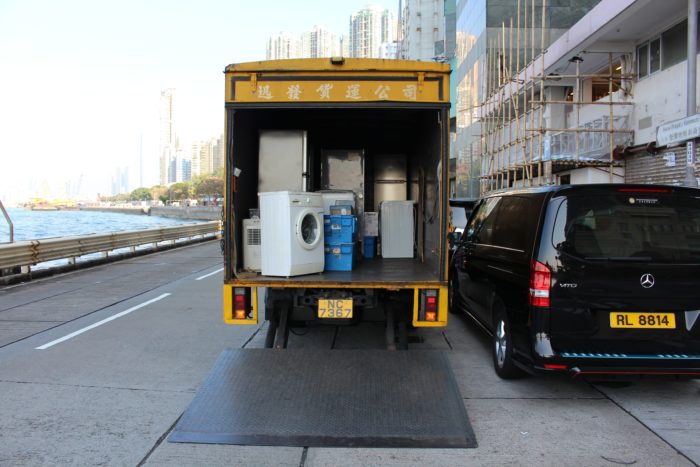 Most people would agree that moving is a nightmare. At the very least, it is an unappealing activity that most people would rather avoid! But this also creates a unique opportunity for those willing to do it! Can you really make money helping people move?
As it turns out, you just might be able to!
I was recently informed of this side hustle through a friend. This friend was looking into different side hustles, and stumbled across an app named Dolly.
In researching the app, I realized that there is probably more than one way to make money at this hustle, so I sent myself to the task of looking further into it.
What I discovered is that, yes, you can make money helping people move… but you have to know how to go about it.
I also learned very quickly that it isn't for everyone!
Let's dive in and talk about it.
How To Make Money Helping People Move
First off, let's identify the problem.
Every side hustle starts off with a problem… with you providing a solution.
That's how you make money… by solving problems for other people, and getting paid for it!
But what's the problem with moving?
Well, moving is quite literally just a lot of heavy work. And sometimes, people are on a limited timeline for getting it done.
Anyone who has ever moved probably knows this.
As it turns out, moving furniture, boxes, and appliances from one location to another is just straight-up unpleasant. Not only that, but it also takes a while.
It is so unpleasant, in fact, that people are willing to pay other people to do it for them.
And that is where we get this side-hustle.
So now, let's talk about the different ways that you can get started with it.
Dolly.com
Dolly.com is a website/app that lets you hire (or hire out as) moving help.
In fact, the app let's you do all kinds of things. Here are some of their main services.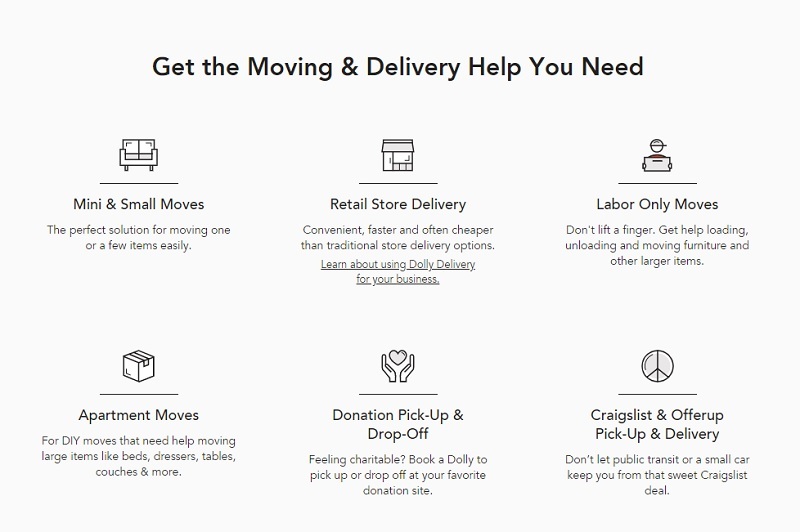 You can hire help for moving, retail delivery, donation drop offs and pick-ups, craigslist pick-ups… all kinds of things.
But, you can also work through the app, and hire out as the help.
How Much Can You Earn On Dolly?
There are basically two different ways to make money on Dolly. You can either hire out as a Helper, or as a Hand.
Helpers are basically people who own a pickup truck, cargo van, or box truck that they are willing to use to help with the move. They must also be willing and able to lift over 75 pounds. 
Helpers make $30/hour minimum on the app… which is actually pretty awesome!
Hands are basically helpers who have their own transportation, but who do not have a vehicle that they can use to move things with.
They also must be able to lift over 75 pounds… and make a minimum of $15/hour.
In either case, the application process takes 5 to 10 days. Also, keep in mind that Dolly is only available in major metropolitan areas.
So if you live in an area that doesn't have a large population, odds are good that you won't be able to use the app/website to find any extra work.
But… if you do live in one of the serviced areas, and don't mind helping to lift, move, and/or deliver heavy items, either as a helper or as a hand… then you can actually make some decent side-hustle cash with Dolly.
Best of all, you can just apply on the app and look for the jobs that best suit your schedule and preferences.
Top earners on the app earn over $1,000 per week… which is really awesome!
But Dolly isn't the only way to make money helping people move. You can also use the ever-present Craigslist!
Let's talk about that next.
Helping People Move Using Craigslist
To use Craigslist to find moving gigs, you just go to craigslist.com, select your local CL, and then go to Create A Posting at the top-left hand corner of the screen.
You then follow the prompts to create a Services listing, under the category Labor/Move.
Yes, this actually has its own category… which makes it pretty easy to list yourself as a mover for hire.
For the most part, this section will be filled with advertisements for handymen and moving services. But if you keep posting your listing, and make sure to keep it updated, you might just get some responses!
Another way to use Craigslist for this is to look in the Gigs section, under Labor.
There are all kinds of different side-hustle/side-work opportunities here… and if you keep your eye on it, you might just find a listing for someone needing help with their move.
You are especially likely to find this type of work if you own some sort of truck and/or trailer that could be used to move furniture, as not everyone has access to equipment like that without renting it out.
And if you can offer them an easier, better deal than the rental companies… you might just score yourself a profitable side-hustle gig!
Lugg.com
Lugg.com is another site very similar to Dolly where you can get paid to help people move things. They say that you can earn up to $2,500 per week if you have a truck capable of helping people with their move!
But don't despair! Even if you don't own a truck, you can still find work on Lugg.com as a helper.
Once again, Lugg.com is not available everywhere. It is mostly available in large metropolitan areas, like Phoenix, Portland, Denver, Seattle, etc.
The qualifications to work on Lugg are not so different from the qualifications on Dolly.
You need…
To be able to lift at least 100 pounds
A vehicle that is 2001 or newer if you plan to use a vehicle to help move people's things
A recent smartphone, running either iOS or Android
To be at least 21 years of age to be a driver, and at least 18 years old to be a helper
All things considered, Lugg.com seems to be about the same as Dolly, with some minor differences… but it could be a great way to leverage your vehicle (and your muscles) to make some extra money!
(Interested in finding other ways to make money with your truck? Check out this article!)
My Personal Feelings About Making Money Helping People Move
Helping people move is a side-hustle that will work a lot better for you if you are…
Young
Strong
Willing to lift heavy loads
Fine with the risks that moving heavy furniture present for your body
Moving can be done correctly so as to minimize danger… but it is still hard on your body, and the work is quite physically demanding.
If this is the kind of work you like, then awesome!
If not, then you might want to consider doing something a bit less strenuous. (Like driving for Uber!)
As far as money goes, you can actually make quite a bit if you have a truck, van, and/or a trailer.
A lot of people don't have this kind of equipment… and if you can bring gear like this to the table, you can greatly increase the amount of money that you are capable of earning on a hustle-to-hustle basis.
But remember that, as with anything, it takes time and effort to build this side-hustle.
And regardless of how you go about it, you are going to find that your future in it is going to be far more profitable if you eventually leverage it into a full-scale side business.
That brings a lot of other things into it… but that is one way that you can leverage your vehicle and/or your muscle to help you earn some extra cash.
Who Isn't This Side Hustle Good For?
If you have a bad back, bad knees, or are otherwise physically impaired in pretty much any way, this is definitely not going to be the right type of side-hustle for you.
Who Is This Side Hustle Best For?
The best candidates for this side hustle are people who enjoy lifting heavy things, have a truck or some other kind of vehicle that can be used to move furniture and/or make deliveries, and who enjoy earning their own money on their own timeline.
It will likely not make you rich unless you scale it… but helping people move in your spare time can definitely earn you some extra spending money.
Just be careful not to throw out your back, and remember… practice proper lifting techniques, or you may find yourself in a world of hurt the next day!
Our Final Opinion Of Helping People Move
Should you try to help people move as a side-hustle?
There are a lot of ways to make money online. Some are good, some not, but ALL of them are still just trading hours for dollars.
Starting your own affiliate website really is the best way to build passive income and "make money while you sleep". Affiliate websites earn income in every timezone, and can be instantly accessed by billions of smartphones across the globe!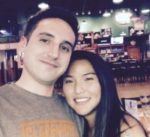 Nathaniell
What's up ladies and dudes! Great to finally meet you, and I hope you enjoyed this post. My name is Nathaniell and I'm the owner of One More Cup of Coffee. I started my first online business in 2010 promoting computer software and now I help newbies start their own businesses. Sign up for my #1 recommended training course and learn how to start your business for FREE!