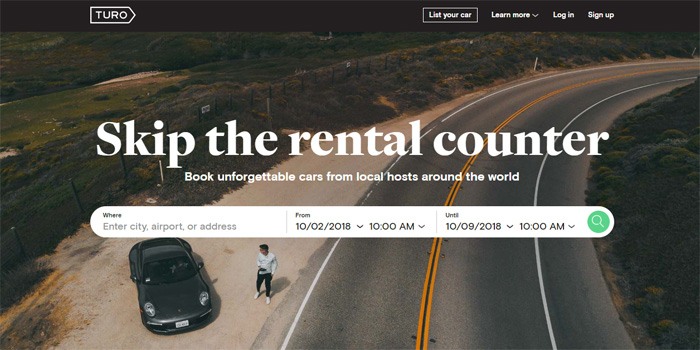 If you have never heard of this website before, it is basically an online car-sharing website where you can rent cars from individuals instead of from rental businesses.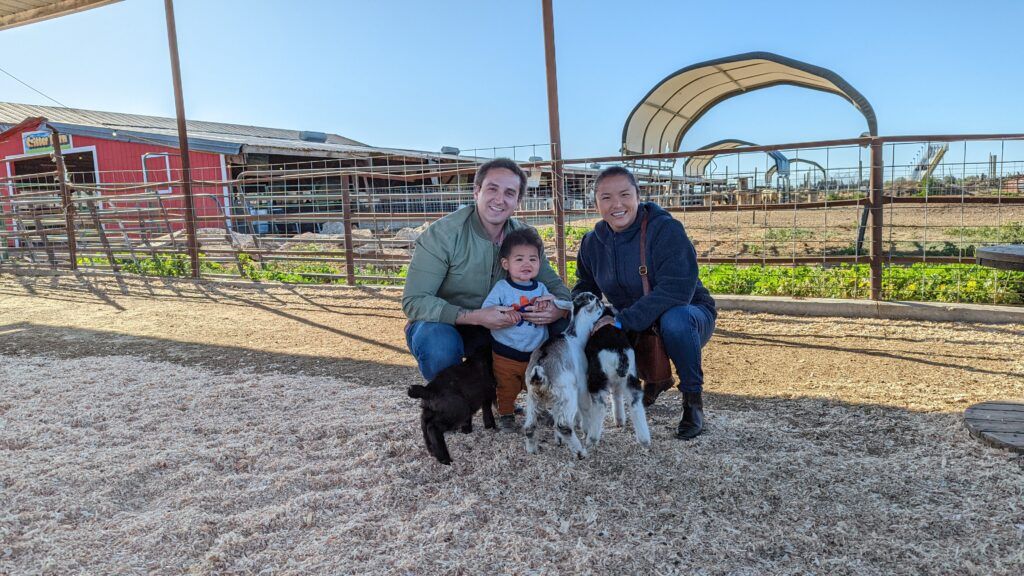 Are You Ready To Work Your Ass Off to Earn Your Lifestyle?
Are you tired of the daily grind? With a laptop and an internet connection I built a small website to generate income, and my life completely changed. Let me show you exactly how I've been doing it for more than 13 years.
It also allows you to list your own car (or cars) so that you can make money renting it to other people! But can you really make money with Turo.com?
Making Money With Turo
The first thing we need to talk about is why Turo is worth considering. For one thing, I really like the idea of bypassing traditional business models to save, and make, some extra money.
So when I came across Turo.com, I was instantly intrigued. If you own more than one car, renting out your other can be a great way to supplement your income. It could also be a great idea if you have a nice car but don't necessarily need to use it all the time.
For a lot of people, renting out their car a few days every month could do them a lot more good than driving it! It could serve as a cash-generating side hustle, and even help you to pay down your car loan debt.
But I was also curious about whether this could actually work. So let's take a closer look.
A Closer Look At Turo.com
Turo.com is basically a website that will allow you to either rent a car from an individual or list your own car so that you can rent it out to people. The idea behind this site is that it makes it easy to both earn extra money and to save money on car rentals by renting from an individual instead of from a business.
We all know that renting a car involves a lot of ridiculous paperwork. We also know that it would be nice to be able to just skip a lot of the unnecessary hassle involved in it.
Of course, the reason I write these types of articles is because I am all about finding side-hustles to earn extra money with. I love the idea of being financially self-sufficient, and I love the idea of being in control of my own financial destiny. In fact, that is the entire reason that I look into opportunities like this.
A lot of people want to make their own way, leave their dead-end job, and earn more money on their own terms… and I LOVE IT!
So with all of that being said, let's get down to business. Turo.com will let you rent out your car to other people in your area through their website.
Upon clicking the 'Listing' button located on the landing page, they provide you with a quick calculator to show you how much your car could earn. For example… this calculator says that if your car is worth $20,000, you can earn $2,827 per year renting it out just five days per month… which is pretty cool!
As far as pricing is concerned, Turo.com says that they will 'dynamically set your car's rental price based on market value, location, time of year, and other data sets to maximize your income and boost your listing's competitiveness.' However, with that being said, they also say that they will let you manually set your own price if you prefer to do it that way.
They pay out via direct deposit within five days, which is awesome. They also say that you will earn 65 to 85 percent of the trip price. This depends mostly on the vehicle protection package you choose. If you choose to buy your own insurance and waive the protection provided by Turo, you earn 90% of the trip price instead.
They say that they protect you with $1 million in liability insurance, and that your car is covered against both theft and physical damage if you use their coverage. It is also totally free to list your car on Turo.com. There are no monthly fees, buy ins, or anything like that.
There are also some pretty awesome car delivery options. Owners can deliver to custom locations around town and to nearby airports, or travelers can pick up the car at the owner's location.
Turo is available all over the United States (except New York, from the sound of it), and also recently launched in the United Kingdom. They also have an app that you can download in addition to using the website, which is pretty awesome.
As far as prices go, it is not too expensive to rent cars on Turo.com. I was seeing cars renting for incredibly cheap prices. For example, you could rent a 2014 Chevrolet Camaro for $59 per day, or a 2016 Ford Mustang for $51 per day. This is much, much cheaper than the prices you could expect to pay at a car rental service.
And of course, if you own a nice car and wish to rent it out, you will be making anywhere from 65 to 90 percent of the income being generated with it, which is pretty awesome.
What Are The Requirements?
Turo.com does have a list of requirements that cars must meet before they are eligible to be used with the service.
They need to be legally registered in any state except for New York, must be no more than twelve years old, must meet the company's insurance requirements, must have a fair market value of up to $150,000 USD, have fewer than 130,000 miles, have a clean title, must meet Turo safety and maintenance requirements, and must never have been declared a total loss.
This is not so much to ask, though. I felt like these requirements made sense!
Why Is Turo.com Cheaper Than Car Rental Companies?
There are a lot of reasons for why it makes sense that Turo.com is cheaper than other car rental companies (which they are, by quite a bit). For one, they don't have as much overhead.
Car companies need to not only pay for all of the upkeep for the vehicles, but they also need to purchase them, maintain physical store locations, market, etc. But Turo.com gets to cut out a lot of that overhead by using cars owned by other people… which is brilliant!
Of course, they also keep a much smaller percentage of the profits. Since your car is being rented out, you keep most of the money—which is the entire point of using the service anyway.
What we are looking at here is pretty much the AirBnB of the car-rental world—and it is pretty awesome. If you are looking to either earn some side-cash, or are looking for something to help you pay down your car debt, this could be an awesome way to put your car to work for you.
Plus, the income is mostly passive.
The biggest downside that I can see would be that it would increase wear-and-tear on your car. You would still be responsible for oil changes, tire rotations, etc. And of course, these are all expenses that do add up.
But at the same time, if you are doing enough business that this maintenance is coming up pretty regularly, that also probably means that you are making pretty decent money with your Turo.com efforts.
Granted, this isn't the type of website that will make you rich. But it could absolutely turn into a good side hustle, and is, in my opinion, worth taking a look at!
My Personal Feelings About Turo.com
Personally, I really liked how this website was put together. I'm also surprised I haven't heard more about it before now! I feel like using this site, in conjunction with other apps like Uber and Lyft, could absolutely help you to turn your car into an investment… which is awesome!
We all want to earn more and realize our dreams. We also want to take control of our monetary destiny… but that is hard to do without some kind of leverage. Almost everyone owns a car and deals with a car payment, though… so this website could provide you with a way to leverage your car as an investment to make some extra side-hustle cash. And that is one of the goals!
At the end of the day, remember that even websites like this require commitment and patience. Granted, the website does its own marketing—but it certainly wouldn't hurt you to invest in such an opportunity with your own marketing efforts should you choose to give it a try.
You will also probably fair better in larger cities, as smaller locales will have fewer people needing car rentals. But still, it is pretty cool that it works almost anywhere in the US.
Making extra money and leveling up your finances is the goal. And if you own a nice car, I feel like websites like this could absolutely make sense for almost anyone! So check it out if you get the chance! I may even make use of it myself!
If Turo.com doesn't sound like quite the right fit for you, there are other similar sites to consider, including Maven and GetAround.
Our Final Opinion About Turo.com
Should you use it to rent out your car and make some extra cash?
There are a lot of ways to make money online. Some are good, some not, but ALL of them are still just trading hours for dollars.
Starting your own affiliate website really is the best way to build passive income and "make money while you sleep". Affiliate websites earn income in every timezone, and can be instantly accessed by billions of smartphones across the globe!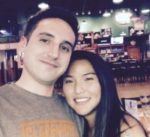 Nathaniell
What's up ladies and dudes! Great to finally meet you, and I hope you enjoyed this post. My name is Nathaniell and I'm the owner of One More Cup of Coffee. I started my first online business in 2010 promoting computer software and now I help newbies start their own businesses. Sign up for my #1 recommended training course and learn how to start your business for FREE!