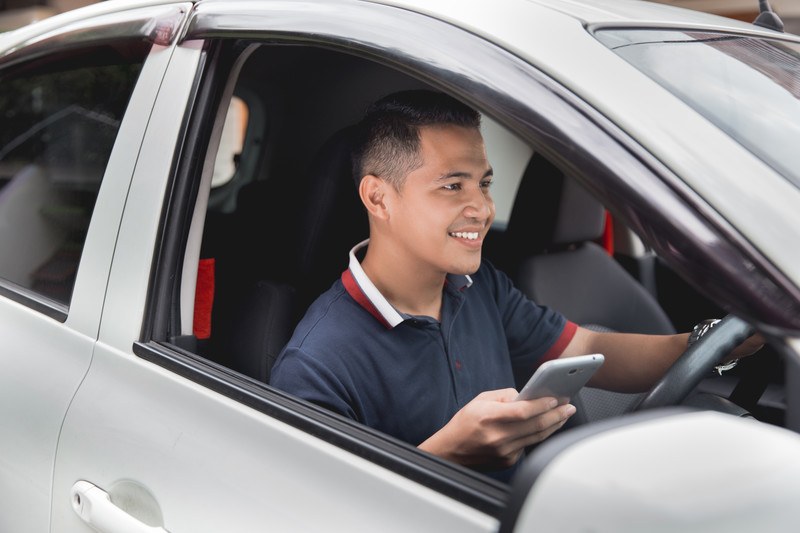 Rideshare services are sweeping the nation, changing the face of transportation and creating many income opportunities in the process. At face value, making money driving for rideshare services can seem like a great way to make some money. You have complete flexibility about your hours, meaning you can make extra money in the evenings and on weeks, and take breaks or hiatuses at any point.
That type of flexibility isn't available in many part time jobs As a result, you can earn money even if your life situation is complicated. Plus, this type of side hustle is perfect for extroverts who enjoy meeting people, having conversations, and being social at their job.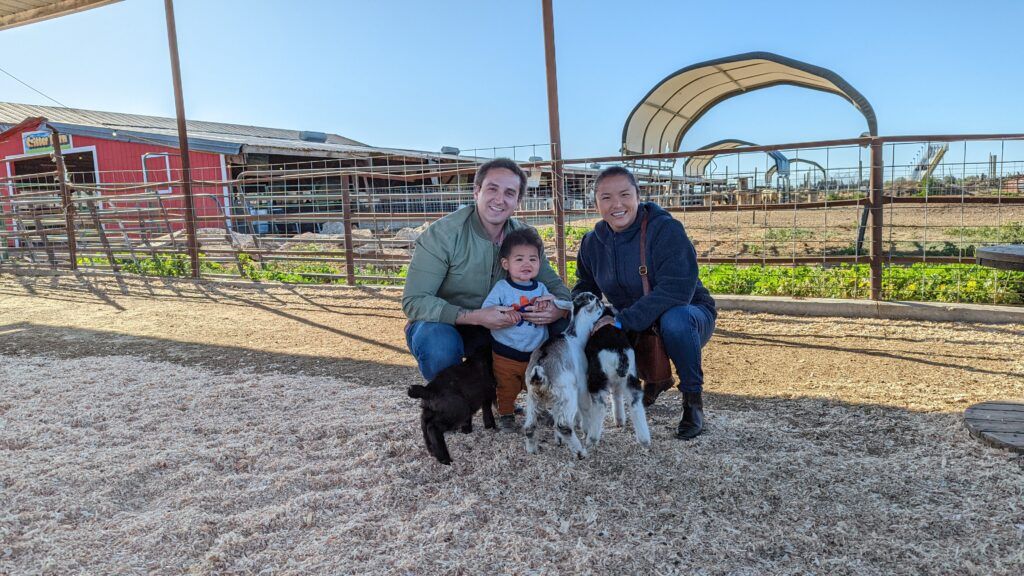 Are You Ready To Work Your Ass Off to Earn Your Lifestyle?
Are you tired of the daily grind? With a laptop and an internet connection I built a small website to generate income, and my life completely changed. Let me show you exactly how I've been doing it for more than 13 years.
Can You Reliably Make Money Driving For Rideshare Services?
There's no doubt that you can earn some money with rideshare services, but long-term income is a different story. Flexibility isn't the only thing that you're looking for.
You also need a reliable way to earn, preferably one that you can progress in over time, in terms of dollar amount as well as in job satisfaction. Where do rideshare services fall in that mix?
Are they the new way to make a living or best suited as a way to earn on the side?
How Much Do You Earn With Rideshare Apps?
The first area to consider is the most obvious – your earnings. Companies like Lyft and Uber boast some impressive figures, such as the ability to earn up to $25 an hour while still controlling your own schedule. It's even possible to earn $50 an hour or more at times when demand is high and few drivers are on the road.
It's not just the companies making these claims either. Some drivers state that they earn this much, especially during busy periods and when there are bonuses are in play.
Those figures are convincing, but they're also best-case scenarios. While you might hit these hourly rates from time-to-time, there'll be plenty of situations where you don't.
This means that you certainly wouldn't be earning $25 an hour for a 40-hour work week. In fact, figuring out how much rideshare drivers earn is a complex problem.
For example, if you earn $50/hour, but only work for one hour, then sit around waiting for fares for another three hours, now you worked $50/4 hours, which works out to just over $10/hour. That's not very attractive!
(The Good News) You Can Increase Your Income
In most jobs, your income is determined by your company. There might be some performance pay or ways to increase your wage over time, but you're still heavily constrained. While rideshare drivers can't completely control their income, there are plenty of ways to increase earnings by using strategy.
One important aspect is figuring out where and when you're looking for fares. Some places and times will be busier than others.
The competition might be higher too, but at least there are more fares to go around. Think about times where people are most likely to need transport. Rush hour is one example, although the traffic can be frustrating.
I live in a city with Uber and Lyft, but there aren't many cars or fares available. It's a farming town.
Most serious drivers make the trip to San Francisco or Sacramento for more reliable fares throughout the day. It takes an hour to get there, but if you stay for 5 hours and land fare after fare, you can make a couple of hundred dollars in a day.
You can also focus on times where people are drinking or partying. Friday and Saturday nights are great examples, along with any public holidays. There are more people looking for transport, along with a greater chance for surge pricing.
Uber and Lyft both send out information that can help you narrow your focus. Just be wary. Drunk passengers are sometimes more trouble than they are worth, but some do end up tipping better than usual since they're in a good mood and spending money anyway.
Pay attention to where other drivers are too. Some areas might end up being hotspots for requests and hotspots for drivers too. When this happens, your odds of getting a fare decrease. In contrast, there are often fares early in the morning that drivers don't want to get up for (especially if they worked late the previous night).
Figuring out the best times and places for your area will take some experimenting, which might include some frustrating days and nights. Still, if you can get a good read on your customer base, there is the potential to increase your income.
Another angle is using multiple services. You can work for Uber and Lyft at the same time, which increases the fares you have access to. Some areas also host less common rideshare services, like Via or Juno. Why not branch out further too? Various delivery services operate using a similar principle to ridesharing, allowing you to easily do both. Plus, options like food delivery will often be popular at times when few people are looking for rides.
Actual Earnings
While there are plenty of ways to increase your earnings, don't expect rideshare driving to be an amazing revenue machine. There is simply too much competition on the roads and the pay rate isn't as great as it sounds.
For one thing, companies like Lyft calculate average earnings based on the process of driving to get passengers and then taking the passengers to their destinations. This excludes all time spent waiting for passengers – which is a huge chunk of your time.
Income estimates also exclude driver costs, like insurance and gas (you have to pay your own taxes too). Those costs can significantly eat into your earnings, especially if you aren't getting many fares.
It's impossible to know how much you will earn on average, as the estimates vary so dramatically. For example, data from Uber suggests an average from $17 to $30 per hour, depending on the market.
A recent study from MIT suggests that most drivers earn under minimum wage after expenses. The MIT study has been heavily criticized, which highlights how little reliable data there is.
Income potential also varies by location. Some population-dense areas (like New York) have particularly high income potential due to the demand, while other areas tend to get fewer ride requests.
Even though we can't say how much you'll earn – it's unlikely to be the amazing high numbers that Uber and Lyft like to cite. You also need to seriously think about your expenses and whether you're willing to drive at the times where there is significant demand.
Long-Term Potential Of Rideshare Income
Rideshare driving is a legitimate way to earn money. There is even some evidence that rideshare drivers earn more per hour than cab drivers (or, at least, they did in 2015). This doesn't mean that you should ditch your full-time job to be a rideshare driver.
Despite the potential hourly rate, rideshare doesn't seem to work well as a mechanism for a full-time income, not on its own. A key issue is the relationship between your income and the time that you put in.
The drivers who are making a high hourly rate do so by optimizing where and when they drive. This includes focusing on times where the demand is high and/or the competition is low.
As a result, the relationship between driving hours and income isn't linear. You can't just increase your hours and hope to earn at the same rate.
If you tried being a full-time rideshare driver, you'd end up with long waiting periods between customers during some parts of the day. Drivers mention that there can be random dead hours as well, which can't be predicted.
That pattern dramatically decreases the potential income per hour. You'd probably need to work for rideshare companies alongside a traditional full-time or part-time job if you wanted dependable income.
Future Risks
Regardless of how you want to approach rideshare driving, thinking about the risks is critical. After all, you don't want to invest time and energy into a process that will ultimately be ineffective.
One problem is that these companies are still relatively new. There are still debates about their implications for the transport industry and for drivers. It's very possible that there could be law changes that influence your potential to earn with services like Lyft and Uber.
There's also no way to know how the competition and demand are going to change over time. Rideshare services are recruiting people in impressive numbers. That means more drivers on the road and more competition.
Even if demand increases too, the competition could easily reduce income potential over time. This is becoming an issue already. Some drivers mention that they're spending a lot of time waiting for fares, as there are so many other drivers out there.
While this way of earning is more flexible than a conventional job, it doesn't offer the same protections. This is a huge problem if you get in an accident or are sick. There isn't the same reliability as a regular job. In fact, some rideshare companies will terminate drivers for getting too low ratings from customers.
This is a serious challenge, as customers aren't always reasonable. Remember that drunk guy that tipped you $25 for a 10 minute ride? He could be the same guy that gave you a 1-star rating for any unknown reason.
One final issue is your level of control. Rideshare driving is meant to be incredibly flexible, but that's only partly true. The company you work for retains control over your income and also has the ability to change rules and compensation over time.
Any service you join undoubtedly has you sign a contract saying they can terminate you for any reason. What are you going to do, sue a multi-billion dollar company?
Make A Business, Instead Of A Side-Gig
There are many risks with trying to go full time driving. One is going to be the wear and tear on your car. If you earned $6,000 in a year, that profit could be wiped out in a single, large car repair.
However, that risk can be mitigated if you look at your ridesharing income as a business. Any costs to your car can be written off, but you have to track them accurately.
That means tracking income, miles driven, repairs done, and anything else that affects the profit/loss of your "business".
On top of that, one area I do see as a potential to make good money long term driving for these gig economy is rounding out your resume with multiple services, so you aren't tied to just one company.
Do Uber, Lyft, AirBnB, and DoorDash together. You'll be able to balance your own schedule, pick and choose where you want to invest your time, and develop a local "brand" you can build over time.
If you stop thinking about ridesharing as a side gig, and start thinking of it as a side-business, then there are plenty of new doors that will open up for you.
Long-Term Benefits Of Rideshare Driving
While I wouldn't ever recommend rideshare driving as a full-time source of income, it does have some advantages. The biggest selling point is the flexibility. You get to choose when and where you work (to a degree anyway). This is powerful for people who have unpredictable lives.
It also means you've always got something to fall back on for income. For example, you might drive for Uber a few hours each week while you have your full-time job.
You know that if anything happened to that job, you could simply increase your hours as a rideshare driver while you hunted for jobs. The free time while you wait for fares might be the perfect time to look for a new position.
These patterns suggest that rideshare driving is best as a complement to your other income approaches or as a way to get some money on the side. I mean, the role could be fantastic if you want to earn some extra money to pay for college or to fund a savings account for the future.
Providing for yourself and your family in the long-term is a very different situation. You need to have consistent income, along with benefits like medical insurance and the ability to take paid time off.
An unreliable and unpredictable approach like rideshare driving isn't going to meet these needs, regardless of how well you optimize your income.
Alternative Income Ideas For Rideshare Drivers
While rideshare driving isn't a powerful career direction (in my opinion), you're not stuck with a conventional job either. In reality, there are plenty of different ways to earn a full-time living without a 9-to-5 position. More and more people are taking such approaches.
I'm not talking about 'opportunities' like network marketing, the next amazing technique that you read about online or delivery companies. You don't need to join an opportunity at all. You already have the skills you need and the demand is out there – it's just a matter of putting your entrepreneurial hat on and getting a little creative.
Transport is an obvious one, as we're talking about ridesharing anyway. Advertising yourself as an alternative to Uber is never going to work, but you might be able to find a niche angle that works perfectly in your local area.
What about driving for seniors or taking children to school? Both types of roles require someone reliable that the family knows about beforehand.
You could take another approach, like organizing day trips that people pay to join. This can be surprisingly effective, as many people might not have reliable transportation, or the money to purchase a car.
An alternative would be the delivery angle. What about a personalized shopping service? You could target people who have limited time or mobility and do their shopping for them. You could really pick up anything for them. There are apps that do this, of course, but the personalized angle is often more appealing to potential customers.
Some people choose to focus on angles like helping people to move house or to remove debris. This can work too, but you might have better success with a pickup truck or a van. If nothing else, you'll want to be able to attach a trailer to your car.
There are plenty of other options too, ones that have little or nothing to do with your car. For example, you might offer handyman services, where your car is just how you get from one place to another.
Regardless of your approach, there are plenty of ways to promote yourself and make money. This method of earning generally takes more time to get started, as you're not being employed or contracted out by a company.
Even so, there is more long-term potential and you remain in control. You can also plan based on your needs and what is realistic, rather than relying on whatever some company is offering you.
Personally, I like spending time at home rather than driving around town. I built an online business in 2010, and never looked back. Here's how I did it.
Do you work with rideshare companies? What's been your experience yet? Are you just getting into it? Why are you attracted to this type of work? Let us know in the comments!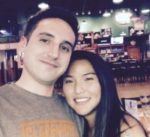 Nathaniell
What's up ladies and dudes! Great to finally meet you, and I hope you enjoyed this post. My name is Nathaniell and I'm the owner of One More Cup of Coffee. I started my first online business in 2010 promoting computer software and now I help newbies start their own businesses. Sign up for my #1 recommended training course and learn how to start your business for FREE!