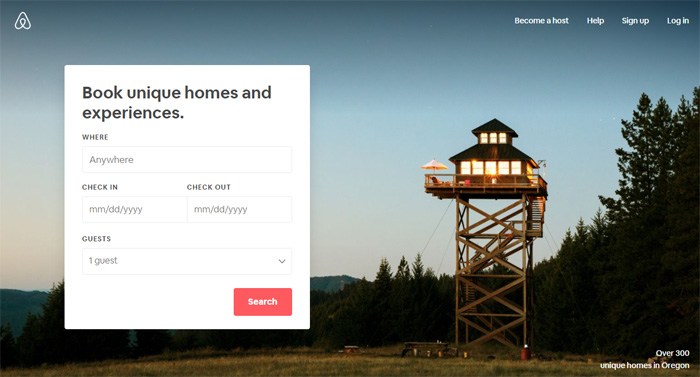 I am pretty sure that all of us have heard of this website! This is basically a site that lets you rent out a room, an apartment, or even your entire house to guests!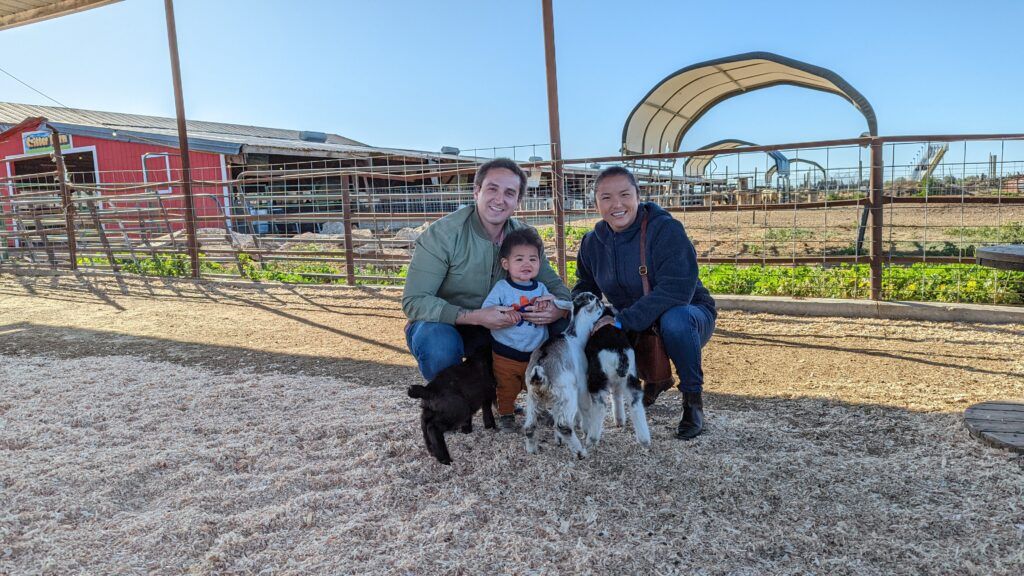 Are You Ready To Work Your Ass Off to Earn Your Lifestyle?
Are you tired of the daily grind? With a laptop and an internet connection I built a small website to generate income, and my life completely changed. Let me show you exactly how I've been doing it for more than 13 years.
They book it, they stay, they pay you through the app—you make money, they get a better deal on lodging, and everyone is happy! But can you really make money renting out a room on Airbnb.com?
I've looked at this website a few times, but I've never actually written a full-featured review. So I decided to finally sit down and get the full scoop.
Making Money Renting Out A Room On Airbnb.com
To get started, let's talk a little bit about what Airbnb.com is. The website operates under this motto on their official landing page.
"Book unique homes and experiences."
And of course, they give you the option to get started right away. All you have to do to find out what is available is type in where you want to go, fill in the dates you wish to stay, and list how many guests will be staying. Then, you can search.
Airbnb.com offers incredible deals on lodging, and usually they beat most motels and hotels on pricing. But… this is because they are going right to the source.
This website basically just gives individuals the ability to list their own lodgings on the site. It not only helps people who want a nicer place to stay 'on the cheap,' but also gives people who own their own homes or apartments a way to earn a bit of extra cash.
But can you really make money with it? Let's discuss it a bit further.
Is It Realistic To Turn A Profit With Airbnb.com?
It is absolutely possible to turn a profit with Airbnb.com, and I will tell you why.
First of all, you don't have to pay the site anything to list your room/home for rental. You only pay a small percentage when you actually do get your lodging booked.
Secondly, using this service does not cost you anything when it is not actively being used. The idea here is to rent out extra space, and that space is probably space that you are going to have anyway—regardless of whether you are actually going to rent it out or not.
So this would only serve to help you earn a bit more money. It would not cost you anything. Plus, any money made is pretty much pure profit—and that is awesome!
So you get to keep what money you make, without the obligation to continue making payments, paying fees, etc.
What Is The Maximum That You Could Make Every Month With Airbnb.com?
This really varies with the kind of space you have available to rent out. Obviously, a lake-front house will yield better results than a dingy room up in the attic of your home. But… with that being said, there is still the potential to make a lot of money.
Let's just say that you rent a small room out for $40 a night. However many nights per month you manage to rent it out, that is how much you would make.
Of course, there are properties that list for much more than this as well… but as a general rule, it looks as though the average 'extra room' rents out for an average of somewhere between $55 and $75.
This puts quality money into your pocket, serves as a nearly passive side-hustle, and also helps travelers to keep from paying higher prices for hotel rooms.
You can actually get Airbnb.com to estimate what you could earn every month if you were to become a host… and in my local area, they told me that I could earn up to $1,300 every month… which was pretty awesome!
How Much Does It Cost To Use Airbnb.com?
If you are a host, you will be happy to hear that the only thing this service charges is a 3% fee when you get paid by clients. That basically means that, on a $100 payment, they will take $3… which is not too bad at all!
Aside from this, the costs to upkeep and maintain the room/property are probably all that you are going to have to face on any consistent basis… and even that should be minimal. Plus, since you are renting out a room or space that you don't use very often, it would stand to reason that you are probably paying for it anyway.
Listing it on Airbnb.com is probably just helping you to get a little bit of a return on your investment.
Airbnb.com also gives hosts $1,000,000 in insurance against accidental damage. So if a resident starts something on fire, breaks something, or messes something up, you should be covered. I know that some people have been critical of Airbnb.com in the past because it can be hard to deal with customers not respecting the property, so this actually helps quite a bit!
They also provide host protection insurance, that would protect you in the event that a guest would get hurt or something like that.
Non-Monetary Costs Of Using Airbnb.com
You won't have a lot in non-monetary costs associated with this side hustle, except for some time. You will need to spend time creating the listing, but you will also need to spend time cleaning the area, getting it ready for guests, etc.
You also need to investigate your local laws to make sure that you can, indeed, use Airbnb.com where you live. There are actually some areas of the United States where it is not legal to use the service.
The website does a pretty good job of helping hosts to figure this out—but at the end of the day, this is just another time investment that you are going to have to incur if you wish to make some extra money renting out a room, house, or apartment.
Examples Of What You Can Charge
I took a look at the website, just to see what kinds of properties I could find in my area. I wanted to see what people were charging for accommodations.
Here are some examples of the types of rooms/houses I found, along with prices for them.
Single upstairs apartment for 2… $47
Private bedroom in a nice house… $30
A modern apartment downtown… $55
A bungalow in the country… $56
Private double-bed room on the outskirts of town… $28
An entire house in the nice part of town… $145
As you can see, prices on Airbnb.com vary… but they are definitely cheaper than the prices that you would tend to find at even inexpensive hotels and motels. And obviously, it is a lot cheaper to rent entire houses or apartments here than it is to rent them elsewhere (at least, this seems to be the case anyway).
But that is also part of the appeal of Airbnb.com, and part of the reason for why it is so popular. It gives people like you and I the chance to earn some extra money off of our extra space, but also gives customers better prices on lodging.
To me, it really seems like a win/win, in almost every way.
Of course, if you have spare space, Airbnb.com isn't your only option. Renting out a spare room in a more traditional manner could be a better fit if your area isn't popular among tourists. There is also VBRO.com, which is a competitor to Airbnb.com.
My Personal Feelings About Using Airbnb.com To Rent Out A Room And Make Extra Money
This is obviously not an option that everyone will be able to make use of. In order for this potential side-hustle to be a good fit for you, you are going to have to have an extra room, an extra apartment, or even an extra house to rent out to visitors.
People who travel a lot may also be able to make use of this, as they could rent out their apartment or house while they are out on the road. Of course, they might need someone close-by (a friend or family member) willing to meet with overnight guests. But all things considered, there are certainly some options to consider when it comes to using Airbnb.com.
Airbnb has a pretty complicated reputation online. For the most part, a lot of people love them. But at the same time, there are people who are afraid of using them because they don't want to invite strangers into their home.
Obviously, owning a hotel and renting out rooms is quite a bit different from renting out an extra bedroom at your own living space to someone you have never met before!
At the end of the day, I actually really like the opportunity that Airbnb.com presents. It may not be an opportunity that literally everyone can make use of, all the time.
But it is profitable and provides a pretty cool addition to other side-hustle endeavors. And for that, I believe that it deserves at least a certain measure of attention in any discussion about passive side-hustles.
Should you rent out your extra space on Airbnb.com? I suggest that you take a look and see what you think. You might just end up liking what you find!
Our Final Opinion About Airbnb.com
Should you use it to try to earn some extra money by renting out your extra space?
There are a lot of ways to make money online. Some are good, some not, but ALL of them are still just trading hours for dollars.
Starting your own affiliate website really is the best way to build passive income and "make money while you sleep". Affiliate websites earn income in every timezone, and can be instantly accessed by billions of smartphones across the globe!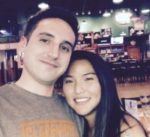 Nathaniell
What's up ladies and dudes! Great to finally meet you, and I hope you enjoyed this post. My name is Nathaniell and I'm the owner of One More Cup of Coffee. I started my first online business in 2010 promoting computer software and now I help newbies start their own businesses. Sign up for my #1 recommended training course and learn how to start your business for FREE!