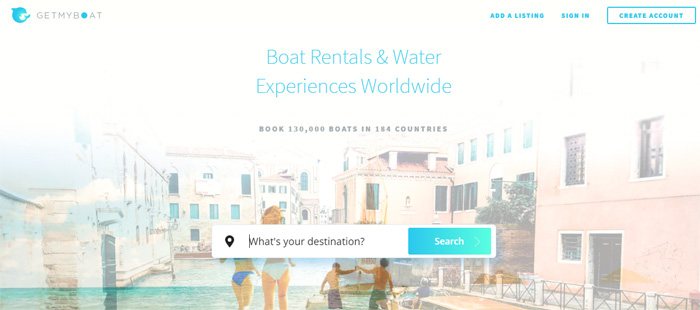 This website offers a different take on the share-economy gig by giving boat owners the ability to rent their boats out to travelers, tourists, and sailors from all around the world.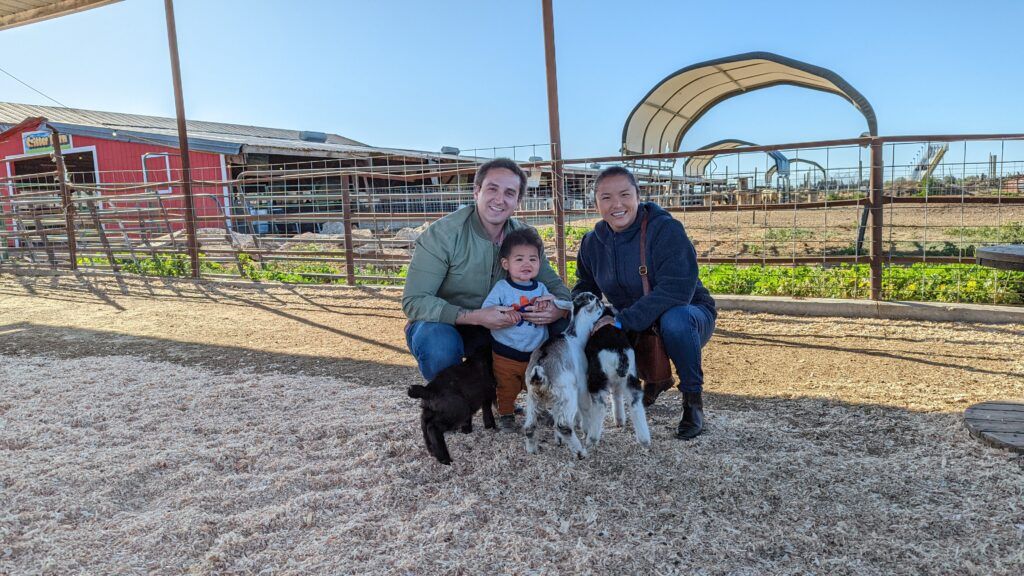 Are You Ready To Work Your Ass Off to Earn Your Lifestyle?
Are you tired of the daily grind? With a laptop and an internet connection I built a small website to generate income, and my life completely changed. Let me show you exactly how I've been doing it for more than 13 years.
But can you really make money with GetMyBoat, or will the website turn out to be little more than a gimmick? This is what I wanted to find out as I started looking into it.
Why We're Looking At Making Money With GetMyBoat
Honestly, I do not have a lot of experience with boats. I have only ridden in boats a handful of times, and have never really been on anything larger than a decent-sized fishing boat on a river.
But I could, in the proper context, see myself renting one… or possibly even owning one in the future. I love the water, and I feel like boats offer a level of freedom that most land-locked vehicles cannot really reach.
I do know that boats are an expensive purchase though… especially the larger, fancier ones. So it absolutely makes sense that there would be a website intended to help turn such a large purchase into an investment. It also makes sense that a website like this would be popular, as not everyone wants to spend that much money to buy a boat of their own.
But if you do own a boat, then why not rent it out for cash when you are not using it? This, to me, sounds like a pretty solid side-hustle—so that is what I started looking into as I took a closer look at GetMyBoat.com.au.
The website says that they can help you to book 130,000 boats in 184 countries… so it is absolutely a global website. They also say that they handle boat rentals and water experiences all over the world.
But how exactly does it work? And is it worth the money?
Here are some answers.
How Exactly Does GetMyBoat Work?
First of all, it is important to understand that this website is only going to make you money if you own a boat that you would be willing to rent out. But as long as you meet this basic criteria, this site is worth looking into if you are looking for ways to earn a little bit of extra cash on the side.
I love share economy side hustles because they help everyone. They help you, the lister, by giving you some extra money for something you already own… and they help the renter by giving them an easy, valuable, no-hassle rental on something that they do not necessarily want to buy.
So it's a win/win for everyone.
With that being said, here is some information about what the site has to offer for people wanting to list their boat for rent.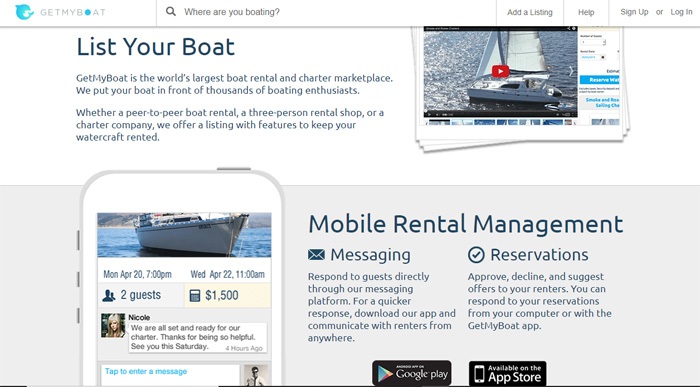 As you can see, the site calls itself 'the world's largest boat rental and charter marketplace.' They have a large user-base, which gets your boat listing put in front of thousands of boating enthusiasts every year.
They also give you a lot of perks as a lister. You get messaging through the website and app, to respond to guests and make plans. You also get the ability to approve, decline, or suggest offers for your renters.
Of course, there is a little bit of effort that goes into it. Every boat listing needs photos, a video, prices, and details about the boat. This seems pretty obvious though, especially on larger, more expensive charters.
If someone is thinking about putting a thousand dollars or more down to rent a boat, they probably want to see (and know) exactly what they are getting!
Boat owners also get access to a lot of online tools to help them manage their boat rental. They get a boat rental calendar hosted on the website, as well as the ability to set prices (even seasonal prices) at whatever level they want.
What About Payment? How Much Can You Earn On GetMyBoat?
GetMyBoat uses a third-party company for credit card purchases, which is how they handle payment for bookings. So, in order for a customer to book a boat through the site, they must have a credit or debit card to use online.
The owner can create an offer for a specific price, and the customer then decides if they are going to accept the offer. The offer will include the full cost of renting the boat, plus any fees charged by the website.
When a customer confirms a rental, their card gets charged for the full amount. Partial payments cannot be used, and customers do not just put down a security deposit. They actually have to pay for the full rental in advance if they are going to rent from a lister on GetMyBoat.
This raises questions about a 'security allowance.' There is actually no security allowance charged to customers in the beginning, and such a charge is never actually made… unless there is a claim made post-rental, and then such a charge may be charged to the renter's card, depending upon the situation.
As for how much you can earn on this site, the amount of money that you can earn is really only limited by…
The type of boat you are listing
What area you are in
How much competition there is in your area
How often the boat rents out
And what you are charging
Obviously, there are a lot of factors to take into account. Some of the boats on this page are pretty big-ticket, so you can imagine that there is some pretty serious money changing hands on this site!
Does It Cost Anything To Use GetMyBoat?
The site is actually free to use, for both renters and listers, until someone wants to rent a boat. Then, each party pays their part of the service fee, and the charter commences.
It is all a pretty standard, straight-forward share economy process. I actually checked out listings close to me, just to figure out if there were any good deals on boat rentals anywhere near where I live. There are actually a few sizeable lakes not far from my city—so I did some digging around.
As it turns out, there were not any boats for rent in my immediate area. It almost looks like this site is far more popular in larger cities, along the oceanfront, and in areas where there is a tremendous amount of tourist attention.
Some examples of this are cities like San Diego, Honolulu, Marina del Rey, etc. There are boats on larger lakes as well, such as in Austin near Lake Travis… but that is also a much larger city than the city I live in, so that makes sense as well.
My Personal Feelings About GetMyBoat.com.au
Personally, I love share economy websites. I have written about websites where you can rent rooms, apartments, cars, tools, clothes, and even backyard campsites from other people on the platform… and I have found all kinds of share economy sites where you can list these types of items to make extra side-hustle cash.
I think that share economy gives us one of the best potential side-hustle avenues because it is literally a win-win for everyone. People can rent out their extra stuff when they are not using it, and earn extra cash—turning their purchase (and property) into an investment that earns them money.
So, I am not super surprised that there is a website dedicated to share-economy for boats.
GetMyBoat is literally a website that allows boat owners to list their boats for rent, and gives other people (who either don't own a boat or do not need to buy one) the opportunity to rent from them for a decent amount of money.
There is another share economy site in this field too, called Sailo.com. Sailo only caters for larger boats, so it would only be a useful alternative for some people.
Of course, this is not going to be a side-hustle for everyone. If you don't own a boat, you are probably not going to be as interested in it, unless you wanted to rent a boat. Another great thing about it is that it is available all over the world, not just in one country. That was an upside for me.
The website seems well-made, attractively designed, and intuitive. It includes all of the safeguards you would expect to see in a site that handles big-ticket rentals, and I felt like it would be a safe place to conduct such business. That is also a big plus.
There are no guarantees that this site will help you to get your boat rented out. But they are a fairly well-known site, so there is a good chance that GetMyBoat could do a lot to help you rent out your craft if you are looking to make some extra spending cash.
So yeah… two thumbs up from us!
Our Final Opinion About GetMyBoat.com.au
Should you list your boat on it and try to rent it out for extra money?
There are a lot of ways to make money online. Some are good, some not, but ALL of them are still just trading hours for dollars.
Starting your own affiliate website really is the best way to build passive income and "make money while you sleep". Affiliate websites earn income in every timezone, and can be instantly accessed by billions of smartphones across the globe!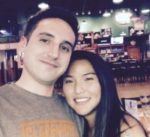 Nathaniell
What's up ladies and dudes! Great to finally meet you, and I hope you enjoyed this post. My name is Nathaniell and I'm the owner of One More Cup of Coffee. I started my first online business in 2010 promoting computer software and now I help newbies start their own businesses. Sign up for my #1 recommended training course and learn how to start your business for FREE!