This share economy site got me pretty excited, mostly because I love putting on events. I have been known to throw concerts, parties, large-scale dinners, and all kinds of other similar things in the past… but finding a venue can honestly be the most difficult part to figure out.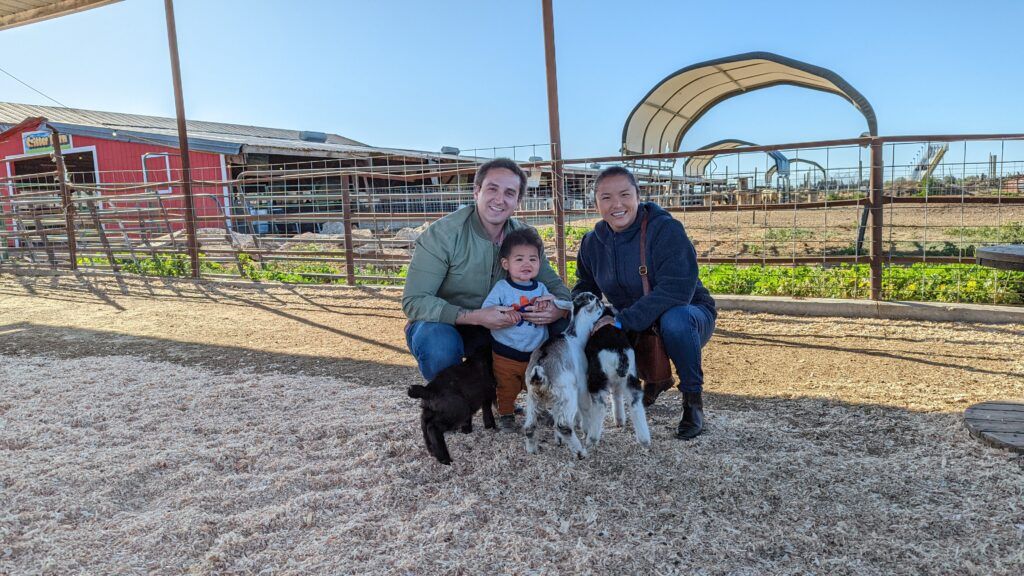 Are You Ready To Work Your Ass Off to Earn Your Lifestyle?
Are you tired of the daily grind? With a laptop and an internet connection I built a small website to generate income, and my life completely changed. Let me show you exactly how I've been doing it for more than 13 years.
But this website seems dedicated to solving that. Can you really make money with Splacer.co?
Making Money With Splacer.co
To consider this topic, we took an in-depth look at Splacer.co, considering how the site worked and the financial aspects.
This site says that they will help you to 'discover and book unique spaces for your upcoming activity.' But they also allow users to list their own spaces to make some extra money.
The entire reason for my interest in this particular site was as a side hustle.
I love the idea of being able to rent out your extra space as a venue for an activity. This could help you to turn a room or space that you don't normally use into an investment—and I am all about the share economy investment life.
Airbnb was probably the website that did the most to make share-economy popular… but it hasn't stopped there. There are actually a lot of share economy sites out there now that will help people like you and I to make extra money 'renting out' stuff that we own.
Currently, you can rent out your house, your car, your parking spaces, your clothes, your tools, and more using share economy. There's even a site that allows you to rent out office space.
And I love it because all of these sites help you to turn ordinary everyday owned items into investments. I am all about side-hustles, but I found myself wondering if Splacer.co would turn out to be everything I was hoping it would be.
The Basics: Core Details About Splacer.co
So, Splacer.co is basically an online platform that allows people to list, discover, and book short-term spaces. These spaces could be for events, dinners, shows, etc. The site goes about this in a unique way, utilizing local scouts and affiliates.
The site lets you browse listings according to size, type of activity, keyword, or location. Of course, once you find a space you like, you can reach out and contact the host to set up a tour or to ask questions.
If you end up loving the space, you can book it and start getting ready for your event!
I saw a list of cities where Splacer.co is supposed to be active in. This list included cities like New York, San Francisco, Los Angeles, Miami, and Chicago. These are obviously pretty big cities, but I was wondering if the service was available in smaller towns (especially my town, which is more like a smallish city in the midwest United States). So that was the next thing I looked into.
I actually learned a lot doing this. Let's discuss it!
What I Quickly Learned About Splacer.co
First of all, I learned that Splacer.co isn't just a place where you can rent commercial venues. It is also a place where people list…
Apartments
Boats
Campers
Gardens
Houses
Lofts…
… pretty much any type of venue or place where you could feasibly hold an event (of any size) is available on Splacer.co. I also realized that this website is active all over the United States, but that it is much less active in the cities not listed above.
There were a few larger cities semi-close to me that had a venue or two listed… but for the most part, my immediate area was quite dry!
This didn't surprise me, but it did disappoint me a little. Still, this is no fault of the website. Rather, I just live in an area where there is probably much less of a demand for this kind of thing.
I also learned that prices for rooms, spaces, and venues vary greatly. You can rent out a Technology room that holds 18 people for $12 per hour, or you can rent an all-in-one creative space that goes for $450 an hour.
There are also venues that fall all between these, and some that are much more expensive. This just goes to show you that there is a serious wealth of variety offered on Splacer.co in terms of the types of venues available.
And to top it off, I found out that this website was actually built by architects. They said that they understood the power of space, and envisioned a world where "beautiful spaces never go to waste."
All in all, I liked what I had learned. But I was also interested in learning about the listing process.
How Do You List A Venue On Splacer.co?
Listing your venue on Splacer.co does not cost anything. The listing is free, you get hassle-free and secure payments through the site when someone rents from you, and you also get liability coverage of up to $1,000,000 per event, which is pretty awesome!

The only real investment here is your time. You have to take some high-quality photos of your venue and describe it accurately while creating your listing. You also have to choose some options for your listing and flesh out your profile. After this, you are pretty much good to go until someone chooses to rent from you!
How Much Are The Fees On Splacer.co?
Splacer.co usually charges a 15% service fee for each booking. So if you rent out your loft and charge $100, $15 of it would go to Splacer.co and you would get the remaining $85 as profit.
If you add events to SpacePro, which are sourced from outside the Splacer marketplace, the procedure is a bit different. They do not charge a service fee for these, just a processing fee if the card used to rent the venue is run through the Splacer system.
How Much Money Can You Earn On Splacer.co?
There is actually quite a bit of money to be made on this website if you have the right kind of space. This is truly a share-economy site for event venues, so the amount of money that you can make is actually directly related to a number of factors related to your venue.
How nice is your space?
How large is it?
Is it in a popular metropolitan area?
Do you have a lot of competition?
Are there a lot of people in your area who are looking for venues to book?
How much are you charging?
How often can you rent it out?
…and so on.
Obviously, you can command a better price for a higher-quality venue, but don't knock the smaller, less expensive options either. If you have a nice loft where someone could throw a party, you might just find yourself busy more often than you ever imagined!
People need venues for all kinds of things… so this is certainly a website where you could utilize a space that you already own to earn some side-hustle cash by turning it into an investment.
My Personal Thoughts About Splacer.co
First of all, I am surprised that I didn't hear about this site sooner. I have actually rented a lot of venues in my life, and have helped to put on quite a few events. I even used to promote concerts several times every year!
Having access to something like this would have made that process a LOT easier. Of course, I wasn't in the big city—but for promoters who live in the larger cities, this could be an awesome site to help them figure out affordable venues that still offer plenty of style.
Personally, I also love the idea of being able to rent out a space. I used to live in a 2 bedroom house that had a pretty big conjoined kitchen and living room—and it would have been perfect for throwing small house concerts in. I could have totally rented it out and made some extra money if I would have had access to something like this.
So yeah. Major kudos to Splacer.co. I love this website and I think that, under the right circumstances, it could make an awesome side-hustle.
You do have to live in an area where it could be utilized, though. In my area, people do not seem to use the site because there are literally no listings available within 200 miles of my apartment.
You could probably list something anyway, but you would have to advertise outside of the website. But even then, Splacer.co would make it easy for you to process payments and stuff like that… so it could still be worth it.
You may not get rich on a website like this, but I love the general idea behind Splacer.co. I love how it can help people like you and I to monetize a space that we may not otherwise be able to cash-in on. I also love how they offer so many perks. You get insurance, secure payments, and a community platform where a good reputation can take you a long way.
If you have a space and feel like trying to earn some money renting it out, Splacer.co may be perfect!
Our Final Opinion About Splacer.co
Should you try to list your space or venue for rent to make some extra money?
There are a lot of ways to make money online. Some are good, some not, but ALL of them are still just trading hours for dollars.
Starting your own affiliate website really is the best way to build passive income and "make money while you sleep". Affiliate websites earn income in every timezone, and can be instantly accessed by billions of smartphones across the globe!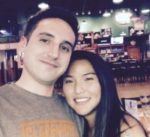 Nathaniell
What's up ladies and dudes! Great to finally meet you, and I hope you enjoyed this post. My name is Nathaniell and I'm the owner of One More Cup of Coffee. I started my first online business in 2010 promoting computer software and now I help newbies start their own businesses. Sign up for my #1 recommended training course and learn how to start your business for FREE!