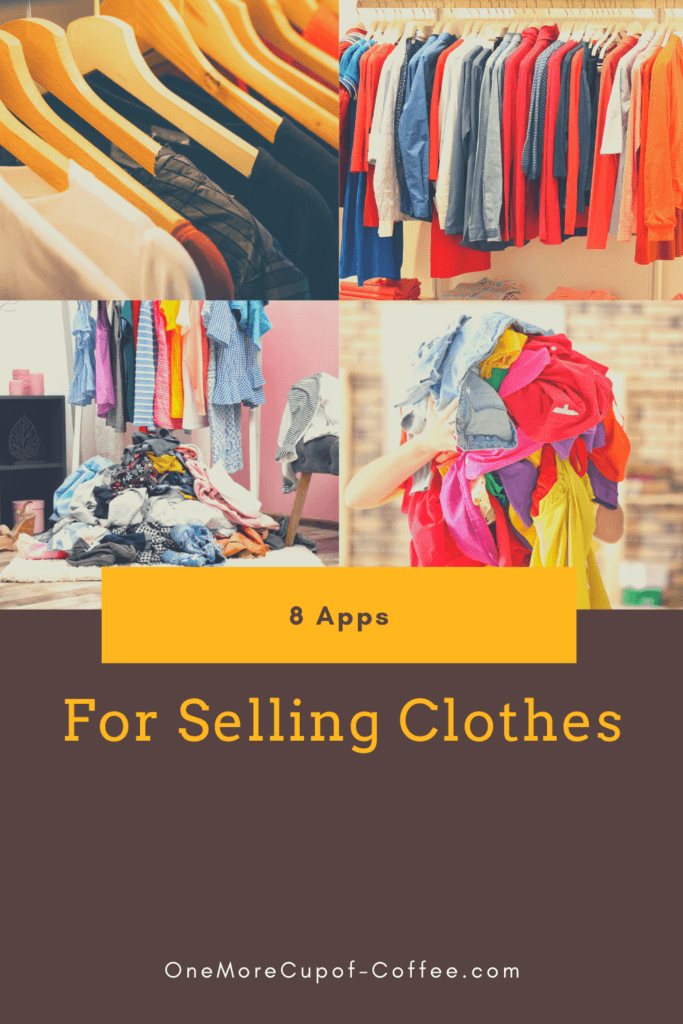 If your wardrobe desperately needs a clear out, why not make a little money from the process as well? The demand for used clothing has never been higher. After all, it's much more sustainable to give used clothes a new lease of life than to buy something fresh off the racks. So, in this list, we're highlighting the best apps for selling clothes.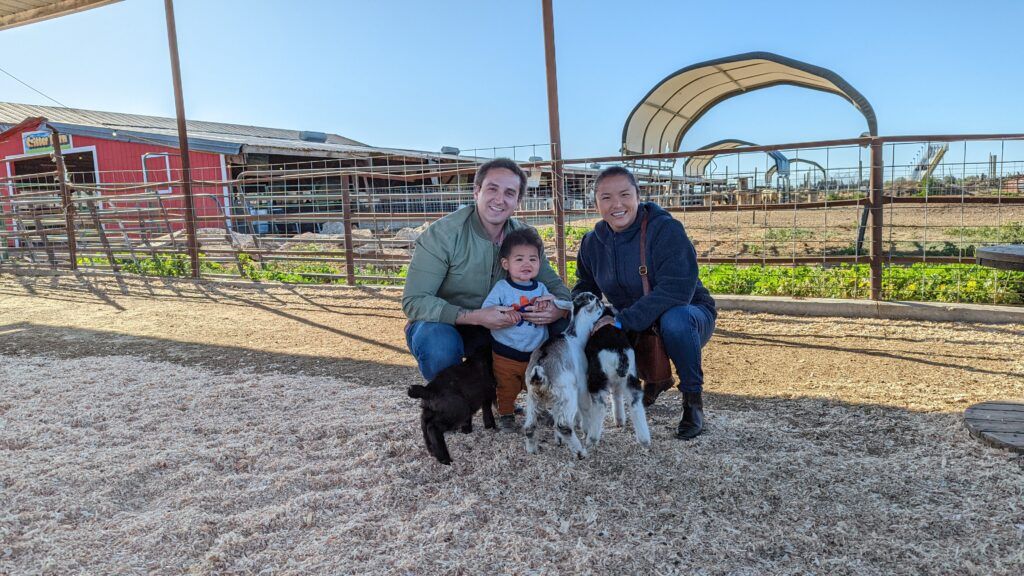 Are You Ready To Work Your Ass Off to Earn Your Lifestyle?
Are you tired of the daily grind? With a laptop and an internet connection I built a small website to generate income, and my life completely changed. Let me show you exactly how I've been doing it for more than 13 years.
Apps like these can be powerful, as it's very easy to post an item. You can post multiple items much faster than trying to use the website for eBay or Craigslist. Many of the apps have dedicated audiences too, which helps to get your clothing in front of more potential customers.
Of course, most of these apps will charge you a fee. You're normally looking at a percentage of the sales price, so if you don't sell anything, you don't need to pay any money either.
How much you make will be influenced by what you're selling too. You're not going to earn much from a common item of clothing, especially if it isn't in good shape. Focus on items that are likely to be in demand, including ones with brand names and those that are unusual in some way.
This list just focuses on apps for clothes. There are also plenty of other apps for selling stuff, including ones that help you make sales in your local area.
Plus, if you combine this with other side gigs like food delivery or sharing economy side hustles, those transactions add up and you can make a good bit of extra money each month.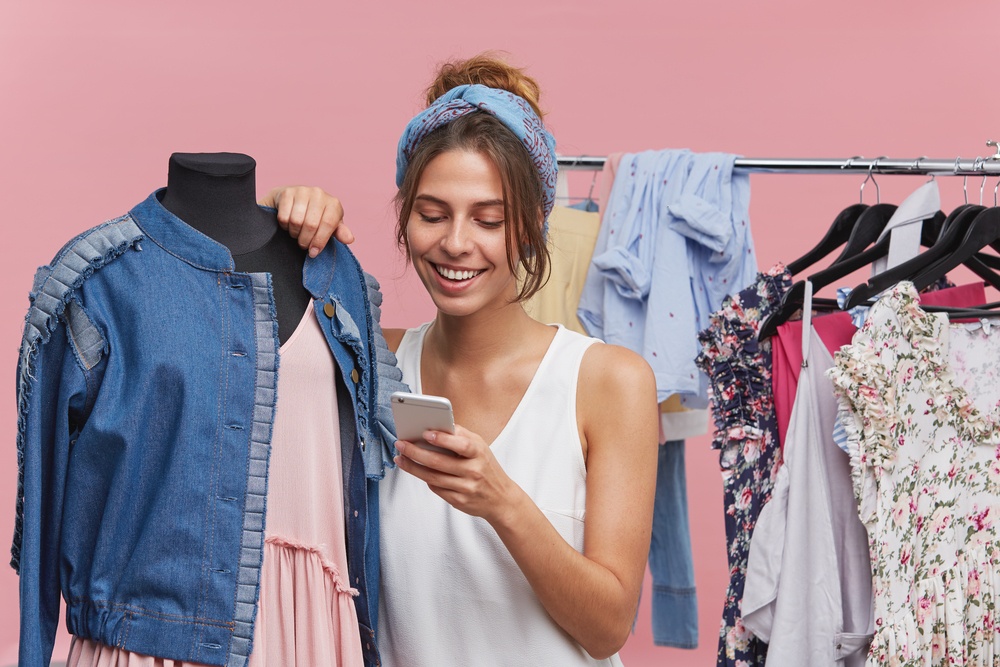 Best Apps For Selling Clothes
Tradesy

Tradesy averages 4.6 stars on Google Play, making it the perfect app to talk about first. The app focuses on designer fashion, which includes shoes, bags and accessories, along with clothing.
Sellers need to fill out a decent amount of information when making a listing, including details about the designer, product condition, shipping and retail price (this last one is optional). The amount of information required slows down the listing process, but it should help you to get sales, so the idea isn't all bad.
Tradesy's biggest problem is their fees. Sellers pay a flat fee of $7.50 for items that sell for less than $50 or 14.9% for items that are more expensive. This is one of the highest commission rates that I've seen.
Still, the app looks good, runs well and most users are happy with it. You're also targeting an audience that is interested in designer fashion, which could increase your ability to make sales. So, if you have designer clothing to sell, Tradesy could easily be worth the fees that the app charges.

Vinted

Vinted takes the unusual approach of promoting swapping, along with buying and selling. This could be an interesting option for some situations – but it won't help you to make money.
Vinted supports the idea of shipping items out to purchasers or meeting up with them. There's a local map included, which helps buyers to find sellers in their local area.
Posting items is fast and easy with Vinted. You don't need to include much information at all and photos can be taken from within the app itself. You can even upload a combination of photos and videos. That's an unusual feature.
Oddly, there are no fees to list or sell items on the app. Buyers are charged fees instead. The lack of fees could make Vinted a cheaper choice than other apps. But, the approach could mean that customers are willing to pay less for items.
While Vinted generally gets good reviews (with an average of 4.3 on Google Play currently), recent reviews suggest that there are some significant bugs for some users. Hopefully these get fixed with a future update.

Poshmark

At 4.3 stars on Google Play, Poshmark is another app that tends to be popular among users, despite there being some issues from time-to-time. The app is also a little different than others on this list – as it has a 'closet' feature.
Sellers can basically set up a digital closet of the clothing that they're offering at any given time. Customers are able to browse the closets of sellers and may also see recommendations based on styles that they like. There are also online parties that focus on different styles of clothing, along with a news feature, which highlights new activity from sellers.
You don't just need to rely on the app either. Poshmark has a website that you can use. You even get a dedicated URL for your closet, which could be very helpful for making sales.
These extra features should make it easier for customers to find clothing that they like – even if they weren't searching for that particular item.
As for fees, Poshmark charges $2.95 as a commission on all sales under $15. For all sales above $15, the commission rate is 20%. The initial rate of just $2.95 is good, but paying 20% commission on sales above $15 is a pretty steep ask.

ThredUP

Unlike the other apps on this list, ThredUP offers two approaches for selling clothing.
One is where the company buys clothing from you. They accept more than 35,000 different labels and brands (only women's and kids' clothing though). Selling like this gives you the money quickly – no need to wait around for buyers.
For pieces that are likely to sell more slowly, you get paid when ThredUP sells the item. You get to set the price for the item, but ThredUP deals with the rest of the processes, like taking photos, shipping and dealing with customers.
Still, there are some limitations. While ThredUP does accept a large number of brands, there are also many brands and pieces of clothing that they aren't interested in.
You're also getting less income per sale with ThredUP than with most other services (this isn't too surprising, they're doing most of the work, after all). Your payout can be anywhere from 5% to 80% of the amount that ThredUP receives.
The percentage is determined by the price. You just get 5% to 15% for sales that are less than $20 and 15% to 30% for sales that are less than $50. This style makes ThredUP less appealing for small sales. Still, you don't need to deal with buyers or even photographing items, so the low initial percentages aren't unfair.

Instagram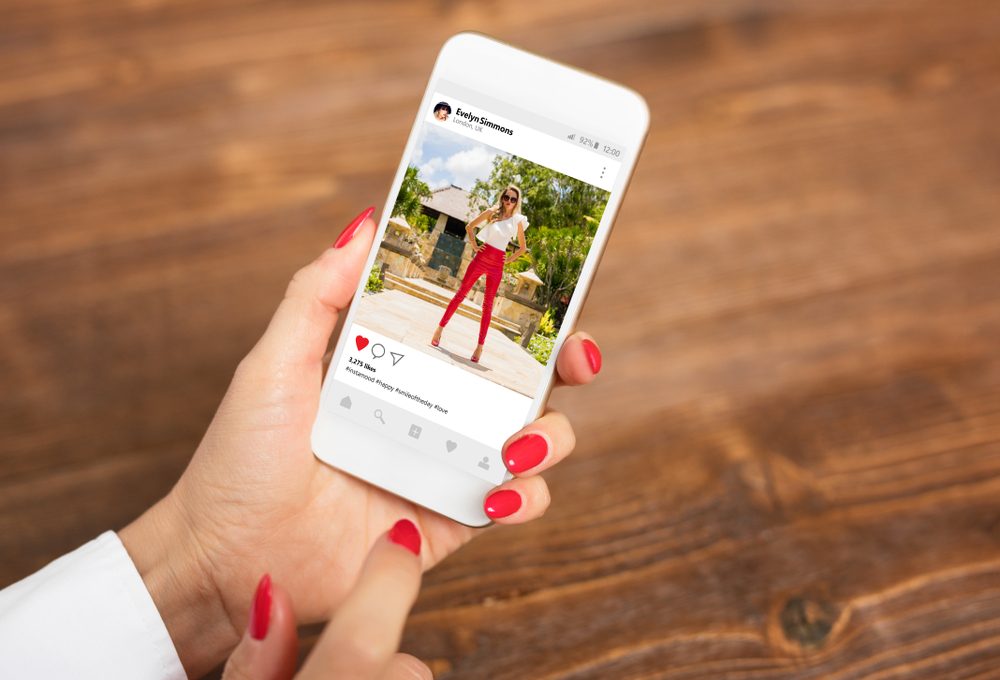 While Instagram is mostly known as a social media platform, a growing number of influencers are using it to sell second-hand clothing as well. This is generally done through Instagram Stories, where users can share content that was created in the previous 24 hours.
Hashtags like #shopmycloset are used to help customers easily find the posts. Some members set up dedicated posts that provide details about payment approaches, while others simply use the description to provide information. You could even create an entire profile for resales. This is what the Instagram user bloomdesignerfinds does.
Instagram isn't designed to be used as a shopping platform, so it doesn't offer the same level of support as these other apps. Still, you can target a wide audience and there are no platform fees to worry about.

Depop

While most other apps are for clothing in general, Depop focuses on streetwear and vintage fashion instead. The Google Play listing for the app shows an average rating of 4.4, so it sounds pretty good so far. The company boasts that they have more than 15 million users. Of course, only a fraction of those users will be active.
The emphasis on streetwear and vintage fashion makes Depop an interesting platform. You're likely to find a more passionate customer base – which creates the chance to earn more from your sales.
Depop also provides a variety of filters. These can help to make clothing easy to find.
Sellers pay a 10% fee on all sales. While some users aren't happy about the fee, 10% is lower than many other apps.
Depop is also known for its social network aspects. It can function a little bit like Instagram at times, allowing people to act as fashion influencers and showcase their style.
Recent reviews do suggest some bugs with the app, including listings failing to upload and the app crashing. But, on the plus side, Depop has been quick to respond to such complaints, offering potential workarounds, while also working on fixes within the app itself.

Grailed

Grailed is an iOS app only (sorry Android users, you're out of luck). It's also pretty special, as it's the only second-hand clothing app that focuses on pieces for men.
We're not just talking about regular menswear that you can find at stores either. The app has a strong emphasis on fashion, including streetwear and runway pieces. There are even fashion articles featured on the app, helping to keep users up-to-date with current fashion trends.
This is another app that is updated regularly. The last update was around a week before this article was written. Most updates seem to focus on fixing bugs and problems with performance, which is great news for users.
Developer comments indicate that Grailed takes user feedback seriously too, such as users who are not happy with the current 'binding' feature (which locks customers into offers that they make and leaves little room for negotiation and second thoughts). Apps that listen to their users tend to fare better in the long-term.

Vestiaire Collective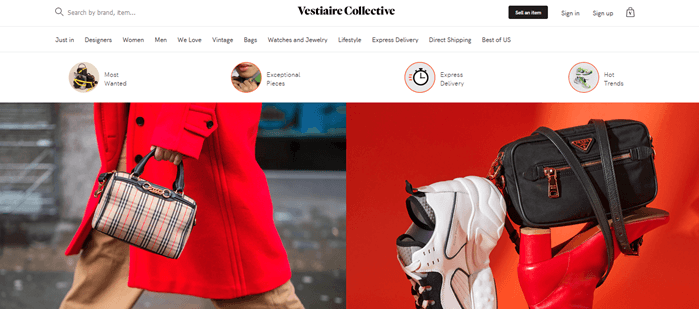 Vestiaire Collective has a smaller audience than many of the apps on here, with just over 3,000 reviews in total. However, it does have some powerful features, including an emphasis on designer fashion and quality. This emphasis should make it easier to sell pieces at high prices, something that often isn't realistic on sales apps.
Vestiaire Collective also has a strong global focus, including listings from Italy, the United States, Sweden, France and many other locations. This broadens your audience considerably if you're willing to ship items internationally.
The service has coupled with companies that offer financing, to allow customers to pay off items in installments rather than all at once. Sellers still get the money at the point of sale, so the idea can work well for everyone involved.
The FAQs for Vestiaire Collective state that you can earn up to 80% commission on sales if you do the work yourself. You can earn up to 75% of the purchase price of an item if you take the consignment approach instead, where Vestiaire Collective does the selling processes for you.
Honestly, the percentages here aren't amazing. At best, you're paying Vestiaire Collective 20% of the total sales price, just for the chance to sell through their platform. 20% is a hefty fee, especially if you're selling items for hundreds of dollars or more.
Plus, 20% is the best outcome. Vestiaire Collective doesn't provide specifics about how their fee structure breaks down (which is never encouraging), but the company probably takes a larger cut on some types of sales.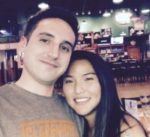 Nathaniell
What's up ladies and dudes! Great to finally meet you, and I hope you enjoyed this post. My name is Nathaniell and I'm the owner of One More Cup of Coffee. I started my first online business in 2010 promoting computer software and now I help newbies start their own businesses. Sign up for my #1 recommended training course and learn how to start your business for FREE!