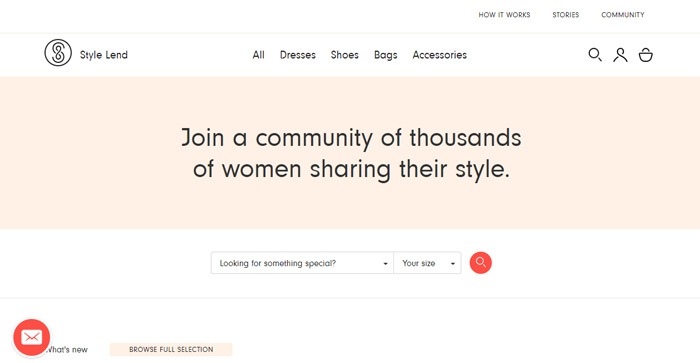 This website, found at www.stylelend.com, is a website that operates under the mantra 'Join a community of thousands of women sharing their style.' It is literally a website where women can rent clothing, shoes, bags, and other name-brand accessories to each other for cash.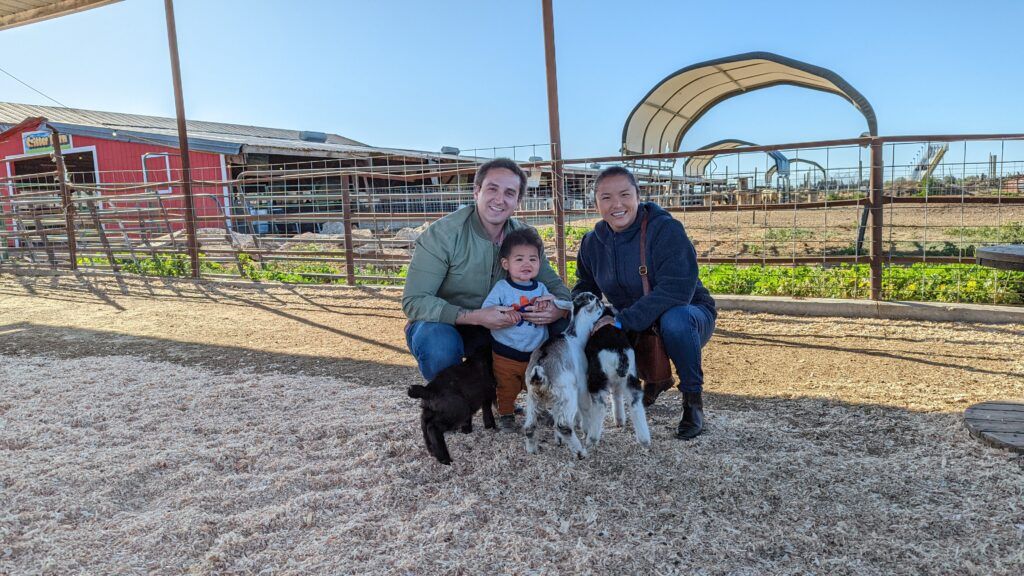 Are You Ready To Work Your Ass Off to Earn Your Lifestyle?
Are you tired of the daily grind? With a laptop and an internet connection I built a small website to generate income, and my life completely changed. Let me show you exactly how I've been doing it for more than 13 years.
But can you really make money with Style Lend, or is this just another dead-end sharing platform that only makes money for the developers?
Why Make Money With Style Lend?
I am pretty into sharing platform websites right now, which is the reason for focusing on Style Lend in this post. I have been looking into Uber, Airbnb, Turo, and many others. In fact, this is a fast growing sector of the economy.
The sharing economy is expected to reach $335 billion by 2025, and for good reason! Sharing economy websites like this cut down on waste, help 'regular people' like you and I to earn cash renting out things we own, and make the process of renting out pretty much anything you are interested in a lot more affordable.
As a general rule, corporate rentals frustrate me. I hate renting cars because of all the fuss and muss, and renting out other things is usually pretty expensive and troublesome as well. But thanks to the share-economy movement, rentals are getting far easier; and Style Lend is just another example of this.
So let's get to it and talk about it. Could Style Lend be the answer to your clothing-rental woes? Could it help you to generate some serious cash as a side hustle?
Let's get into it.
What Exactly Is Style Lend?
Stylelend.com is a pretty simple concept. You start by listing your items. They will approve and improve your listings, and then you will be ready to rent out! Once you get a rental, you approve it within 24 hours and get it ready for shipping. Then, you get paid. You keep 80% of what you get paid, and you get your money through Venmo or Paypal.
There are also a few other details to know.
They suggest pricing items at 5 to 10 percent of the retail price
There is a $5 insurance fee that covers rips, tears, and stains that cost up to $50 to repair
If it would cost more than $50 to repair the item, Stylelend.com will, instead, replace the item or compensate the owner at the current market value and then bill it to the renter who damaged the item in the first place
You print out shipping labels provided by the company and use USPS for shipping. That part is pretty simple.
You are supposed to wash everything that comes back in to prepare it for the next time it gets rented out
You are supposed to make sure that anything listed is actually available (not being loaned to someone, etc.)
It is the owner's responsibility to make sure that items are freshly laundered, rip free, and stain free
One pretty cool thing about this site is that they provide shipping labels for you. Shipping is paid for the renter… so you can rent to people all over the country. That really helps to expand the renter base for the site!
And that is it. That is pretty much the gig.
Why Share Economy?
I love share economy websites because they truly do offer ordinary people the opportunity to turn their property into an investment and a side hustle. I love side hustles because I believe that true wealth means having more control over your life… and a good side-hustle or two can definitely make things better for you, financially speaking.
But with that being said, there is also something to be said for finding the right side hustle. Is Style Lend going to be the right opportunity for you?
This is obviously your decision; though you can earn quite a bit on the site. Here is what I mean.
How Much Can You Earn Each Month With StyleLend.com?
First of all, it is important that you know exactly what you can and cannot list on Style Lend. You are supposed to list designer brands, like: Self-Portrait, For Love Of Lemons, Reformation, Alice+Olivia, Zimmermann, etc. You are NOT supposed to list items from companies like: Zara, H&M, Forever 21, TopShop, etc.
This definitely seems to be a service designed for designer and name-brand clothing.
Now, with that being said, the amount that you can earn seems to be limited by only two factors.
How many items you have listed
How often those items get rented
Obviously, the bigger and better your selection is, the more likely you will be to rent things out. You will also be more likely to rent out more things if you offer sizes that more people can wear. You are basically limited to 80% of what can be earned from renting out what you own.
Also, it is definitely fair to assume that you will not be renting out 100% of your wardrobe 100% of the time—so that is a thing to keep in mind. There is certainly some downtime for items listed on this site, for sure… especially if the item is not really in-style and hot right now.
But, with that being said, you can actually make some pretty decent money on StyleLend.com. You can rent out Self-Portrait dresses for around $50, Reformation dresses for around $35, Zimmermann dresses for about $97… etc.
So yeah. You can definitely turn that dress, or that pair of shoes, into an investment with this website. The website also pays you a $6.50 dry cleaning fee on top of your cut of the rental cost—so that is pretty cool as well!
How Much Does It Cost To Use Style Lend?
If you order something from Style Lend, shipping will cost you $19. This is obviously paid by the renter, not the owner. There is also a $25 late fee if the rental is not returned on time, as well as a $5 insurance fee.
Beyond this, there is really no monetary cost to use Style Lend if you are the owner of the clothing. This website was certainly designed to earn you money as the owner of the dress or article of clothing… so that is pretty awesome.
It costs nothing to have your items listed, which almost qualifies this as a passive-income side hustle. Truly passive income is hard to do right; but this could kind of take you in that direction.
Are There Any Non-Monetary Costs?
The only non-monetary cost that we could see affiliated with using this service is that you may have to spend some time between rentals getting the outfit dry-cleaned and ready for the next rental.
This isn't a huge deal, but it is something to consider.
There is also something to be said for the time it takes to list your item online—though this is actually not that difficult. It takes a fairly minimal amount of time to get something listed online.
There is also the time it takes to get the item shipped. You need to print out labels, package it, and get it to the post office.
There may be some normal wear-and-tear on the item, but remember that actual damages are covered by insurance… which is pretty awesome!
That is about it, though. Your time commitment with this site would be pretty limited.
My Personal Feelings About Style Lend
I personally love share economy websites. So when I first heard about Style Lend, I was pretty pumped about it. Now, with that being said, the biggest limitation of this site is that they only rent out dresses, handbags, lady's shoes, etc. So if you don't want these types of items, this is not going to be the share economy site for you.
But if you do want these types of items, then Stylelend.com could be an awesome site to look into. You can absolutely get awesome deals on all kinds of designer pieces here.
If you have a wedding, vacation, or special party coming up anytime soon, Stylelend.com could actually be a great site to use so that you don't have to buy or borrow something that might be either expensive, or hard to find.
The rates are quite fair, so that is pretty cool.
As far as being the owner of pieces and listing them online, there are a lot of benefits to using Style Lend. You make 80% of the rental fee, plus they cover dry cleaning—which is awesome.
Do I feel like Style Lend is the best clothing rental option? My answer is probably a yes if we are talking specifically about designer ladies clothing. If that is not exactly what you are looking for though, this site may be somewhat limiting.
There are some other sites in the field, including TheVolte.com (which operates in Australia) and RentMyWardrobe.com (which operates in Dallas, Texas).
You will not get rich putting your stuff up for rent on this site… but you can make some extra money. And that is a very good thing.
Our Final Opinion Of Stylelend.com
Should you list your clothing and try to make some extra money renting it out?
There are a lot of ways to make money online. Some are good, some not, but ALL of them are still just trading hours for dollars.
Starting your own affiliate website really is the best way to build passive income and "make money while you sleep". Affiliate websites earn income in every timezone, and can be instantly accessed by billions of smartphones across the globe!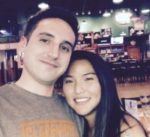 Nathaniell
What's up ladies and dudes! Great to finally meet you, and I hope you enjoyed this post. My name is Nathaniell and I'm the owner of One More Cup of Coffee. I started my first online business in 2010 promoting computer software and now I help newbies start their own businesses. Sign up for my #1 recommended training course and learn how to start your business for FREE!