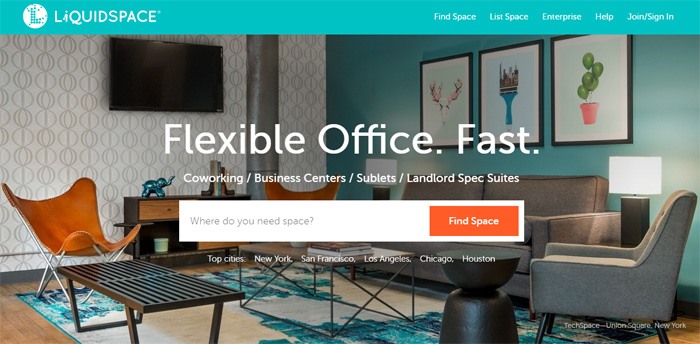 This interesting share economy space lets you rent (or list) available office space on an hourly, daily, or monthly basis. As more people start their own businesses, office space is becoming a bit of an issue in some parts of the country… but this website seeks to solve the problem through share economy.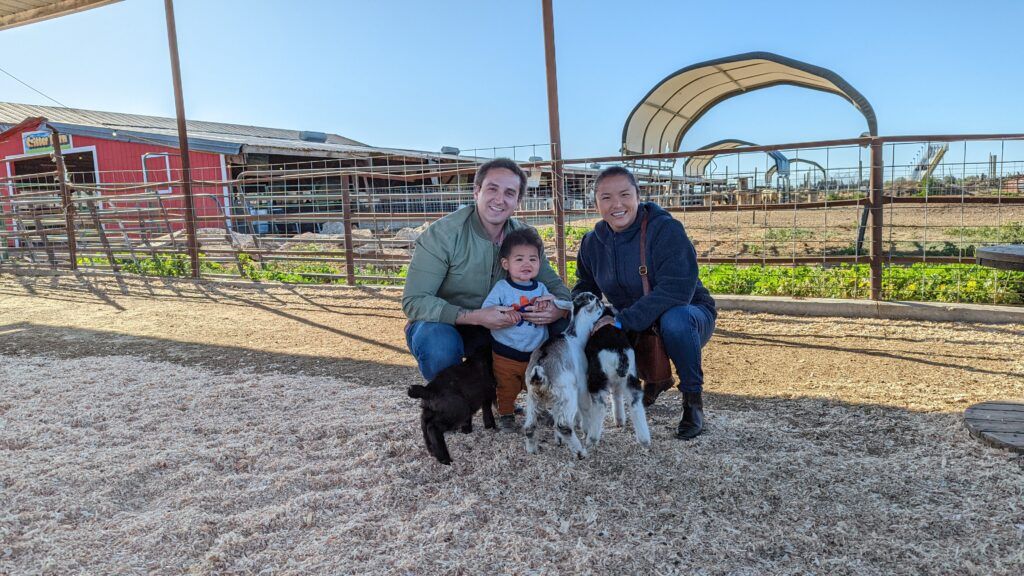 Are You Ready To Work Your Ass Off to Earn Your Lifestyle?
Are you tired of the daily grind? With a laptop and an internet connection I built a small website to generate income, and my life completely changed. Let me show you exactly how I've been doing it for more than 13 years.
Can you really make money with LiquidSpace.com, or is this just another weak attempt by a website to grab some cash from desperate desk-seekers?
Making Money With LiquidSpace.com
I love share economy sites, but I also know that not every site is the same. There are some that are truly better than others, but I was interested in this option because I have not really checked out any websites like it before.
I have never tried to use a share economy site dedicated to office space before, so this is a pretty cool concept.
On the landing page, they greet you with these words.
"Flexible Office. Fast. Coworking / Business Centers / Sublets / Landlord Spec Suites. Whether you need space for 1 or 200 – It's here."
Of course, there are two different ways to use this site. You can either rent office space from someone who has listed it on the site, or you can list your own office space in the hopes that someone else will rent it from you… and that is how you make money on LiquidSpace.com.
They say that their top cities include New York, San Francisco, Los Angeles, Chicago, and Houston… but I was curious as to whether or not they had any local listings in my area. So that is what I decided to look at first.
Looking At Listings On LiquidSpace.com
I live in a semi-small town in the Midwestern United States, so I was pretty sure that I wouldn't find any office space for rent in my area. But with that being said… I actually came to realize that I was incorrect in this assumption!
After typing in my area, I found two different office spaces for rent within twenty minutes of my home… and both were actually quite affordable. One was for a desk in a group workspace for $200 per month, and one was for an actual office space for $250 a month.
I am not currently in need of an office space… but I can also say that if I did need to rent something, both of these options would be much more affordable than anything else I have seen in the area (the cheapest thing I have seen in the last 6 months, as far as office space is concerned, is an office closer to downtown that rents for $450 a month).
So yeah, I feel like I can already see how this service could save you money.
But what if you have an office space that you are wanting to rent out? What types of spaces do they accept? Can you rent out a bedroom and call it an office?
Here is what I discovered.
What Kinds Of Spaces Qualify As 'Office Spaces' On LiquidSpace.com?
So I did some looking around… and as it turns out, pretty much all of the office space that has been put up for rent on LiquidSpace.com is corporate/commercial. So no, it does not look like people are renting out closet or garage space to be used as offices!
This means that you would need to actually own some kind of office space that you could rent out if you wanted to earn money on this site. If you don't have a commercial space, you could check out Splacer.co, which focuses on venues for many different uses.
But the good news is that, if you do own some quality office space, LiquidSpace.com is the perfect place to list it. You can list it by the hour, by the day, or even by the month. It also seems to get a lot of visibility in larger cities… which is a good thing.
But how much can you actually earn on LiquidSpace.com? That was my next question!
How Much Can You Earn On LiquidSpace.com?
Listing your own space on LiquidSpace.com is actually a pretty easy process. You start by creating a free profile. You need high quality photos, and possibly some videos, of course… but at the end of the day, once you have everything you need, setting up your listing takes only minutes.
Once you get this part of the process done, you can just wait to start engaging with prospective guests before they book your space. You can answer questions and chat with them via the platform, and connect directly with messages. You can even schedule tours.
One great thing about this platform is that it helps everyone to get rid of the 'lease' mentality. Instead, you use what they call a DASH license to make short-term space sharing easy. They also handle initial payments, and take care of your monthly recurring payments as well.
But how much you can make? This is completely based on how much you can rent your space for, and how often you rent it out.
There are people renting spaces out for $30 per hour, and there are people renting out entire conference rooms for $1,500 per day! So it really all depends on your circumstance and the property.
But another great thing about LiquidSpace.com is that it gives you an up-to-date place to list your office space, and gives other people the opportunity to rent office space not only cheaper than they could rent it other places, but also on a more flexible schedule. And both of these elements are awesome!
How Much Does It Cost To Use LiquidSpace.com?
It does not cost anything to list your space on LiquidSpace.com. But when you do rent it out, there are some fees. You get charged a 10% fee on monthly bookings, but you also get charged fees for hourly/daily spaces… and these fees are a bit higher!
There is a pricing structure for daily/hourly rentals, and each time an individual guest re-books your space on a short-term basis, your fees decrease. You get charged 50% the first time, 25% the second time, and only 10% the third time.
But… they also say that if you use their marketing tools to 'bring in guests,' the LiquidSpace fee will be 10% even on the first reservation. In other words, there is a lot of incentive to bring new renters onto the platform and rent to them.
If you can do that, you can mitigate even the higher short-term rental costs on the first rental.
My Personal Feelings About LiquidSpace.com
I have only had to rent temporary office space once… and that was a long time ago. I definitely didn't know about this site back then.
But if I had known, I would have looked into it. I love the idea of renting temporary office space on sites like this, especially if you travel or are in-transition and waiting to get into your own permanent space.
Some startups desperately need affordable office space in the interim as they wait to save up enough money to get into something better, and share economy sites like can make this process super easy.
I really love the fact that anyone can list office space for rent on this site as well, because this gives individuals the power of a major office lease company… and enables people like you and I, who might have an office or a conference room to rent, the power to turn our spare space into an asset.
I do not have any office space of my own to rent out right now… but if I did, I would absolutely use LiquidSpace.com as my place for listing them.
There are actually not that many places to try to list office space for rent on a local basis. Craigslist is one option… but aside from that, you have only real estate websites to list with, and some of them are not as ideal, especially for hourly or daily rentals.
I love the idea of using share economy, especially for hourly or daily office rentals. This gives even traveling professionals a place where they can work while on-the-go.
If you own an office space or two of your own, and are interested in possibly renting out by the hour or by the day, then I would consider checking out LiquidSpace.com. The downside is that you will not have a lease guaranteeing a certain amount of money each month. Higher fees are also kind of a downside.
But the upside is that you can earn a lot more for rentals when you rent out by the day or by the hour.
You may not get rich going this route… but you have the potential to earn a lot. The only requirement is that you have an office space for rent. If you do, this site lets you put it right to work!
Our Final Opinion About LiquidSpace.com
Should you try to rent your office space by listing it on this website?
There are a lot of ways to make money online. Some are good, some not, but ALL of them are still just trading hours for dollars.
Starting your own affiliate website really is the best way to build passive income and "make money while you sleep". Affiliate websites earn income in every timezone, and can be instantly accessed by billions of smartphones across the globe!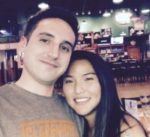 Nathaniell
What's up ladies and dudes! Great to finally meet you, and I hope you enjoyed this post. My name is Nathaniell and I'm the owner of One More Cup of Coffee. I started my first online business in 2010 promoting computer software and now I help newbies start their own businesses. Sign up for my #1 recommended training course and learn how to start your business for FREE!