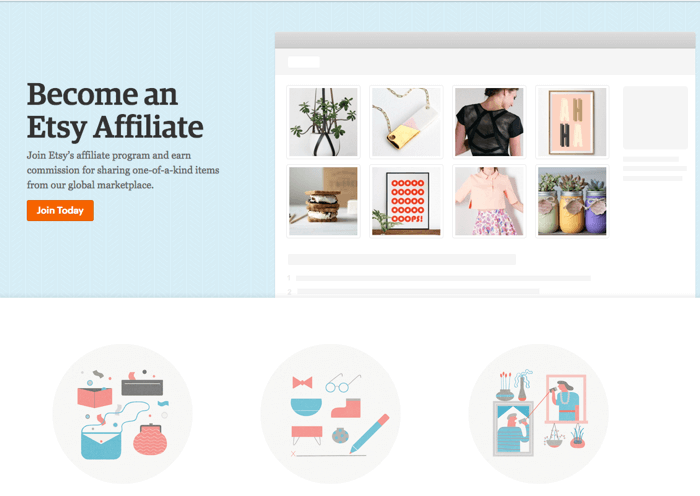 Etsy is a marketplace for the creative souls of the world! The Etsy team created a platform where people from around the world sell their home-made or vintage goods to others. Consider it the "eBay" for crafty people. The affiliate program through Etsy allows you to earn commission on selling goods by showcasing Etsy products using different affiliate links on your sites and social networks.
Etsy is quite a popular affiliate program in the crafting world and is easy to sign up. The qualifications to join are quite understandable that you must already cater to the Etsy customer base (craft/vintage type niche). If you're interested to sign up go to: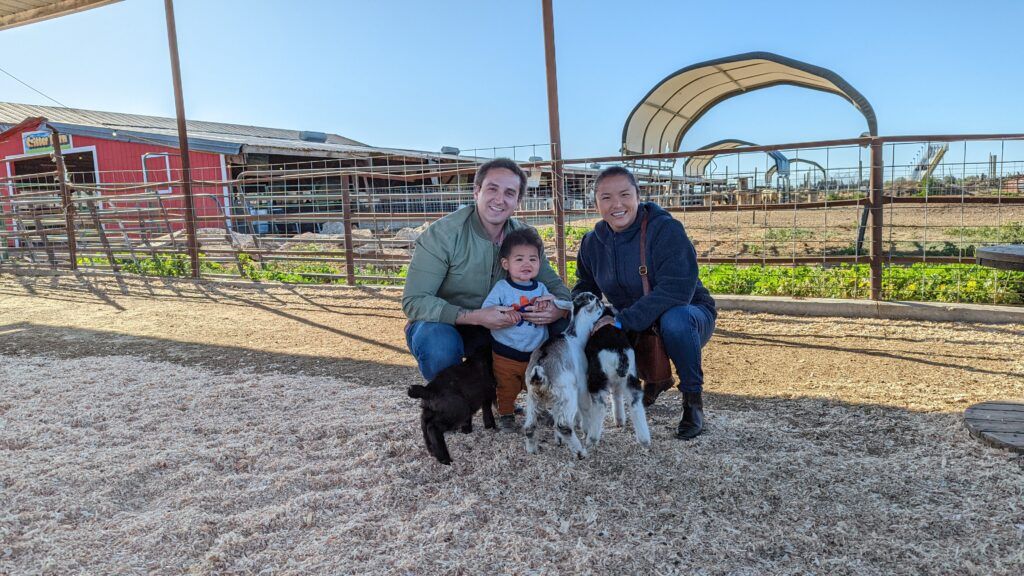 Are You Ready To Work Your Ass Off to Earn Your Lifestyle?
Are you tired of the daily grind? With a laptop and an internet connection I built a small website to generate income, and my life completely changed. Let me show you exactly how I've been doing it for more than 13 years.
They do require $5 to sign up, but it is credited back to you after you get your first payment from the affiliate program. This is to bypass any bots or those who aren't really interested in the program itself. Also Etsy is not available for any cashback or voucher program sites. If you think you quality, sign up for the Etsy Affiliate program after you finish reading this post!
Etsy is part of the Awin affiliate network. Link and video review coming soon!
What Type Of Products Are Featured

Etsy is one of the global leaders in the vintage and home-made craft marketplace. Etsy is a site where product creators register to sell their products in their own "Etsy Store" in which they will have on the Etsy site. Within their store they will feature all of their products and turn it into their own successful online business.
Etsy's goal is to keep the "human connection" to commerce by creating this platform for each creative mind to sell their merchandise. Millions of buyers have come to love and trust their Etsy stores for extraordinary custom made quality products. You can find some of the following great products in their stores:
Handmade jewlery
Craft supplies and tools
Kids and baby
Vintage
Stickers and stamps
Specialized candies
Party decorations
If you are interested in becoming a seller on Etsy and wondering if you can make money selling products, check out our guide – Can you really make money on Etsy.
What Is The Commission Rate
Etsy's commission rate is based on your location/country and offers between 4-8% commission on all completed sales. This means that any products you advertise that are sold via a customer clicking your affiliate links, you will receive a commission from that purchase. This is quite comparable to other affiliate programs which pay around 5% on average.
It's even better considering you are selling hand made products instead of new items. That's pretty unique in the world of affiliate marketing!
The other great thing is that Etsy offers a 30 day cookie to those customers so any future purchases they make for up to 30 days you will also receive the commission on those products as well.
It is important to note that if you already have an Etsy store and you sell your own products on Etsy, you can still be an Etsy affiliate. The catch is that you cannot earn commission on anything within your store or within a similar product type. Example, if you sell hand-made jewelry, you cannot earn affiliate commission on anything jewelry related as an affiliate.
Etsy will also pay you no matter what country the sale came from, so if you're in the US and your buyer was in Spain, no problem – you still receive the commission. This has an advantage over Amazon Associates which only pays in the country that the item was purchased, so you have to create multiple Amazon accounts then link them. Etsy pays their affiliate partners monthly or bi-monthly depending on your preference. This is done either by check or by direct deposit to your bank account.
Alternative Affiliate Programs
Amazon has a competing service to Etsy called Amazon Handmade. You can promote products from this section using their standard affiliate program, but I would hesitate to make this a core part of my business. Handmade is a relatively new service as of 2018, and hasn't gotten much press since their launch. It's a possibility that Amazon will not be able to attract a large number of "makers" to the platform, or will do away with it in a couple years. It's definitely worth checking out though!
Another similar affiliate program would be from eBay, although eBay is more for new or used items and not for handmade/craft type products.
With Etsy, you have quite a unique opportunity to make money as an affiliate with a base of customers who think locally and want to preserve that human connection to buying and selling of products.
Website Ideas
Now here's where things get fun!
Etsy's product base is huge and there are so many sellers with incredible ideas. This means that you as an affiliate can go wild with website, blog, and social media ideas! As an affiliate of Etsy, all you need to do is find a product which you find interesting and then run with it on your site. Here are some awesome ideas to get you started:
Valentine's Day Gifts
Baby Shower Gifts For New Moms
Teacher's Gifts
Christmas Gifts For Your [insert type of person]
Wish Lists For [insert type of person]
How-To Tutorial sites like making homemade soap
Niche fashion items like jewelry

Lets say for example we used valentines day gifts. Typically you would go out to your local Walmart or Target store and pick up the same box of chocolate, flowers, and greeting cards that everyone else does. While your special someone will likely enjoy this, they would certainly enjoy something more unique and creative. Just a quick search on Etsy that I did came up with hundreds of ideas that are not as mainstream as the typical gift.
If you're going to get into Etsy's affiliate program, start with something you know about. Lets say it's nearing Christmas, find creative Etsy stores that you find great and start a blog entry on the top "10 Christmas gift ideas". Share this on your social media and blog site.
While you may not see a huge amount of traffic in the beginning, the key to affiliate programs and blogging is creativity, time and effort. If you have creative ideas and you put effort into making your entries regularly, then over time you will see your traffic compound and grow.
Can You Make Money With The Etsy Affiliate Program?
You absolutely can make money with Etsy's affiliate program in many ways. You've already seen a few website ideas, but the amount of potential out there is out of this world.
There are 3.5 billion searches on google alone every day, lets get your name made!
Etsy offers quite a few different methods of advertising with their affiliate program including affiliate links, banners, etc. They also have some really creative and helpful methods of making affiliate linking easy which I will cover below.
Text Links: This is the most standard tool used for affiliate programs which allows you to either take an existing web link from Etsy or to search for specific product types or the home-page. Etsty text link tool will then convert it into an affiliate link which includes your partner ID so you receive credit for any potential sale.
Convert-A-Link Tool: This is by far one of the coolest tools that I've come across on all affiliate programs. They will provide you with a bit of java script to place on your site. Once this is done, automatically, all of the links on your website will recognized as your affiliate links. Now all you have to do is link to the products from Etsy without any special process and it will always make those links affiliate links when a visitor clicks the link.
The great thing about this is that if you've been blogging about Etsy sites for years and you just now are getting into the affiliate program, it will convert all your previous links as well to affiliate links. This will give you a huge boost and is a great time-saver tool for all blog owners.
Banners: There are many great banners also available on Etsy to utilize on your blog, store, or social media platform. While they dont let you customize the banners very much, they do offer a variety of choices.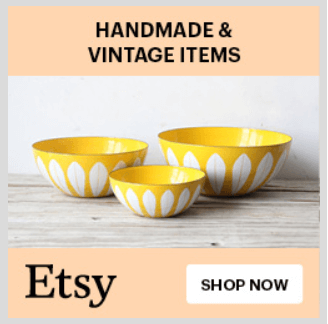 Pros/Cons of Working With Etsy
Working with the Etsy program is really a fun experience for any bloggers and crafters out there. Many of you have been writing about your own crafting experiences over the years but you may not have known that there are affiliate programs that can compliment your writing to make some additional income.
That is the best benefit about Etsy is that it allows both you and the Etsy store owner to have profitable business opportunities. The Etsy site has so many options for products that working with them gives you a limitless supply of things to write about!
I'd say the only downfall of working with the Etsy program is that the affiliate portal can be a bit confusing to use and to understand. Most of us want to just keep blogging and not spend time figuring out affiliate linking. That is why I highly suggest to get the "Convert-A-Link Tool" installed on your site so you dont have to worry about text linking all the time.
Whether you're new to Etsy or a long-time user, if you haven't gotten into the affiliate program yet then there's no time to wait! This is the best thing to happen to the creative craft niche in a long time!
The Internet's #1 Affiliate Training
It sounds like you're pretty familiar with the basics of how affiliate marketing works. Awesome! But is your website profitable yet? Are you stuck spending hours wondering why you aren't seeing results yet?
You aren't alone. Most newbie affiliate marketers are a little lost, jumping from one "how to" guide to the next, hoping to learn the secret sauce of how to make money with affiliate marketing
I was able to turn my basic niche blog into a six-figure earner in 18 months following the training from this company. They focus on building a sustainable business that will earn for years, not just a website that will "game" search engines for temporary rankings. That's why 8 years later my websites are still earning and still growing.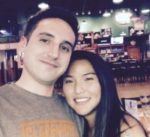 Nathaniell
What's up ladies and dudes! Great to finally meet you, and I hope you enjoyed this post. My name is Nathaniell and I'm the owner of One More Cup of Coffee. I started my first online business in 2010 promoting computer software and now I help newbies start their own businesses. Sign up for my #1 recommended training course and learn how to start your business for FREE!