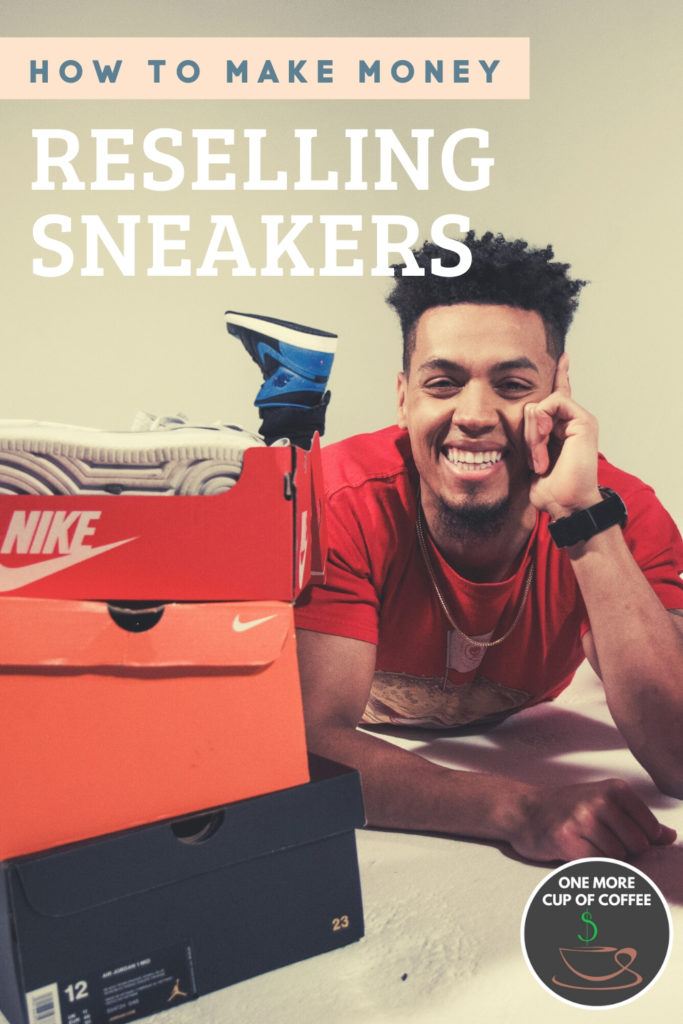 By 2025, the sneaker industry is reported to be worth over 95 billion dollars. If that alone doesn't signal how sneaker culture plays an enormous part in today's society, I'm not sure what does. Not only does it hint at exponential growth, it means reselling sneakers is a seriously lucrative business!
But how did sneaker culture come about? Believe it or not, sneaker culture has a long, compelling history. Throughout the early 20th century, sneakers and sports shoes were reserved for pro athletes. It wasn't until the 1960s, 70s, and 80s when the two now-iconic sneaker brands Adidas and Nike competed to release the latest and most innovative streetwear sneakers.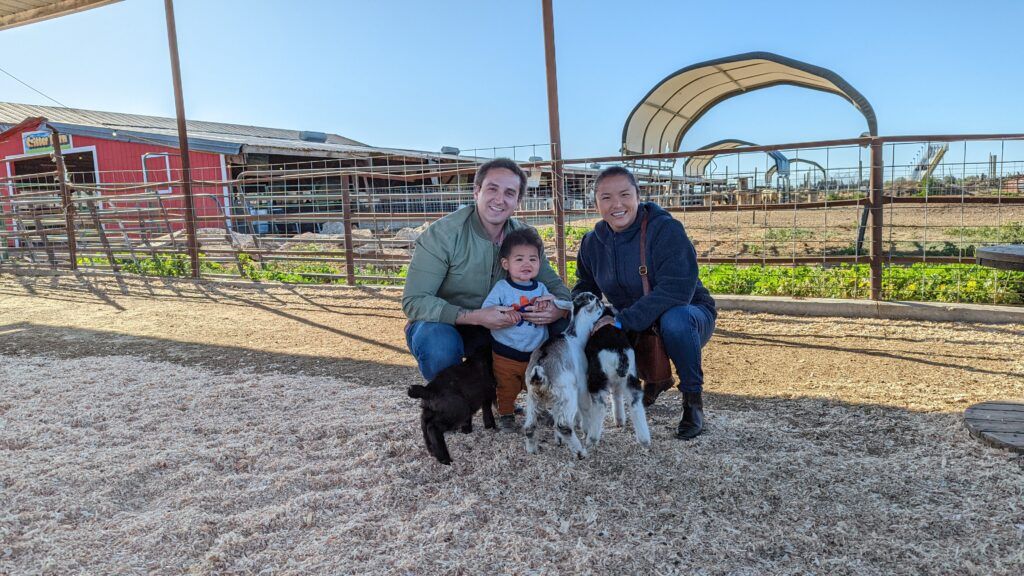 Are You Ready To Work Your Ass Off to Earn Your Lifestyle?
Are you tired of the daily grind? With a laptop and an internet connection I built a small website to generate income, and my life completely changed. Let me show you exactly how I've been doing it for more than 13 years.
It was Oregonian Phil Knight, the founder of Nike, who birthed the idea that sneakers – particularly running shoes – could become an everyday shoe for anyone, while German-owned Adidas competed to sell the best sports shoes namely for soccer, basketball, and tennis. Eventually, the two giants began to compete in all categories, releasing some of the most popular sneakers of all time, like the 1960's Adidas Aztec Gold sprint spike shoe that ruled the Mexico Olympic Games, or the basketball shoe Nike released in partnership with Michael Jordan – the Nike Air Jordan I – that revolutionized athlete footwear in the NBA games.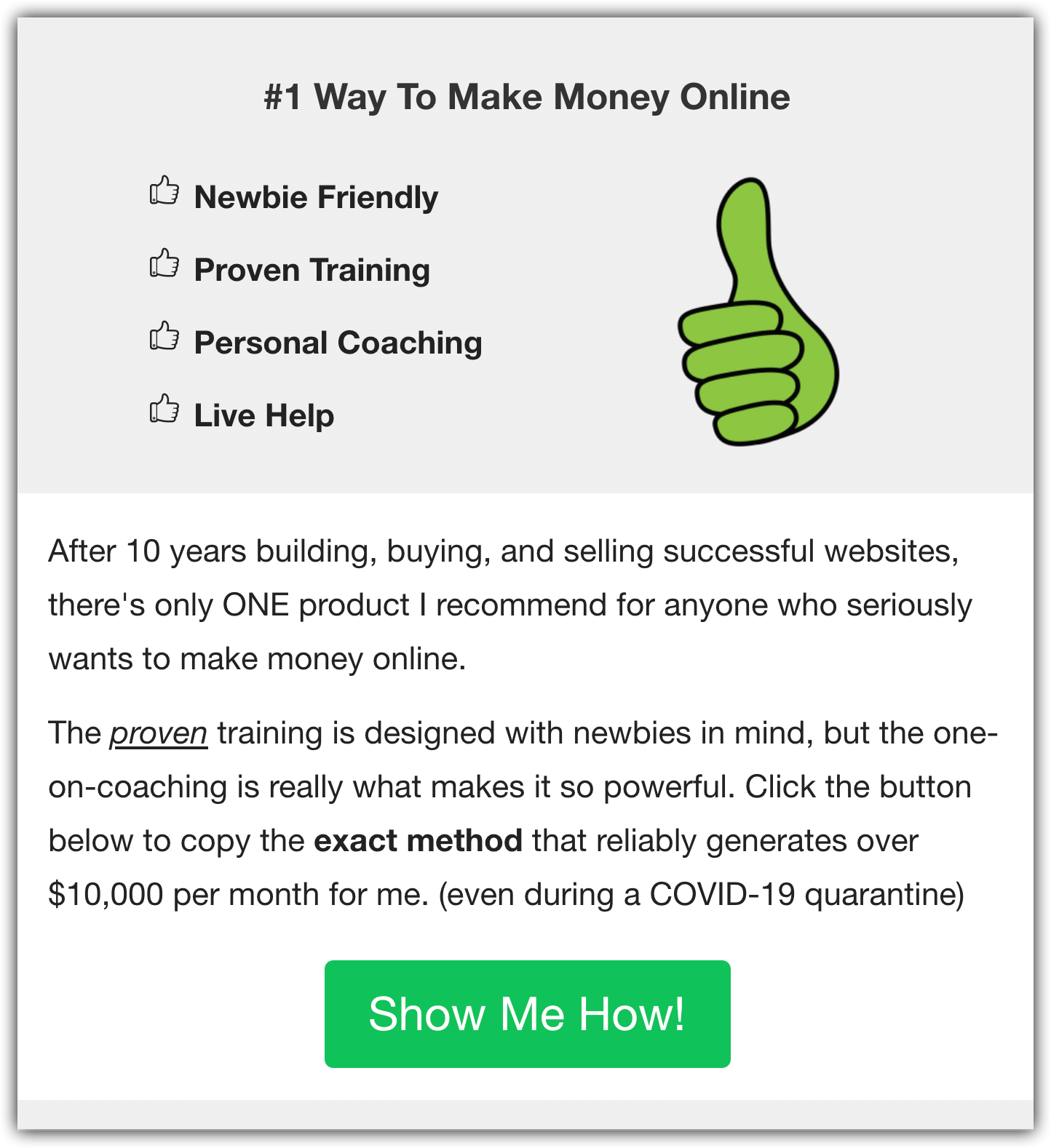 The Air Jordan line from Nike became so iconic in pop-culture for decades that an original pair from 1985 – worn and signed by Michael Jordan – was recently sold for a whopping $560,000, earning the title of the most expensive sneaker ever sold. It's no surprise then that of the 20 most expensive sneakers of all time, most are made by either Nike or Adidas.
So where does that leave the most popular sneaker brands of 2020? The brands that stay in the top 10 positions are usually Nike, Adidas, Puma, New Balance, Air Jordan, etc., but 2020 is also seeing a spike in indie-style sneaks' from Ghoud, Axel Arigato, and Fear of God labels. We can also expect to see a newfound love for retro sneakers from brands like Futuristic, Balenciaga, Fila, and others.
Since the sneaker resale market isn't going to slow down anytime soon, this begs the question…
Can You Really Make Money Reselling Sneakers?
YES, you most definitely can sell sneakers for cash. But is reselling shoes worth it? As in, is there enough profit margin to actually earn good money? Personally, I think there's always money to be made somewhere. Reselling sneakers is definitely one of those places.
How Much Money Can You Make Reselling Sneakers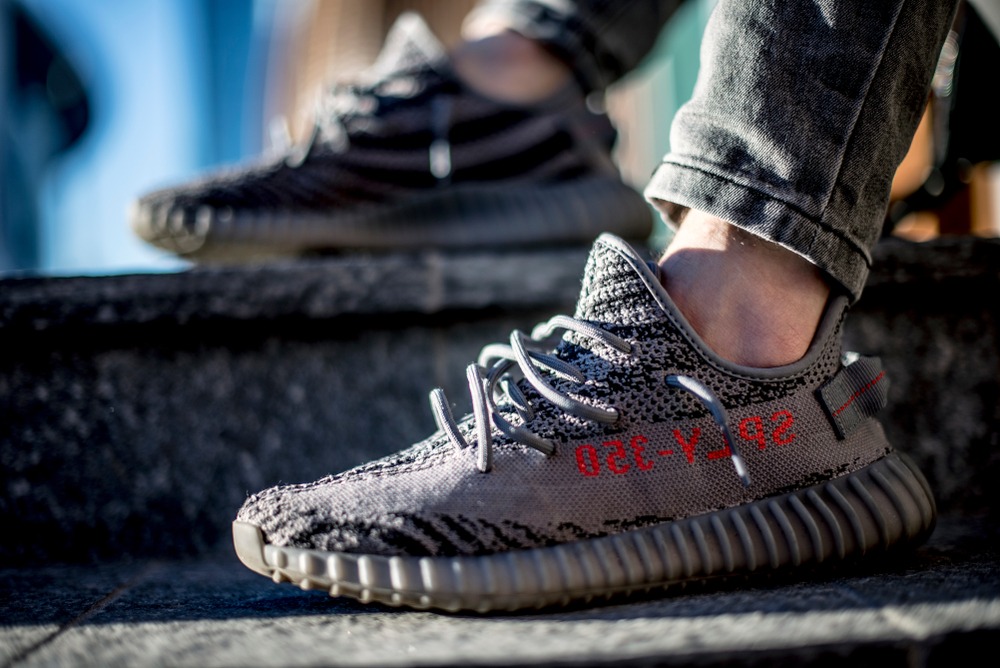 So sneaker collectors buy pairs of discounted shoes and resell them. How much can you earn doing that? One anonymous profile posted in a 2018 Quora forum revealing how he made over $1 million reselling sneakers on platforms such as eBay, GOAT, and StockX. Though it's not likely that you would make a million bucks in your first year of reselling sneakers online, it's not unrealistic, either.
Typically, you can make between $70-100 reselling average, good-quality sneakers. Rare finds or premium sneakers you can flip for up to $500 and beyond, which is how JV Ortiz from Six-Figure Sneakerhead got instantly hooked on the business of buying and reselling sneakers. (He now earns over $10,000 a month!)
Keep in mind, the money you can make reselling sneakers really depends on the sneaker quality/style, timing, and your target market.
How To Start Flipping Sneakers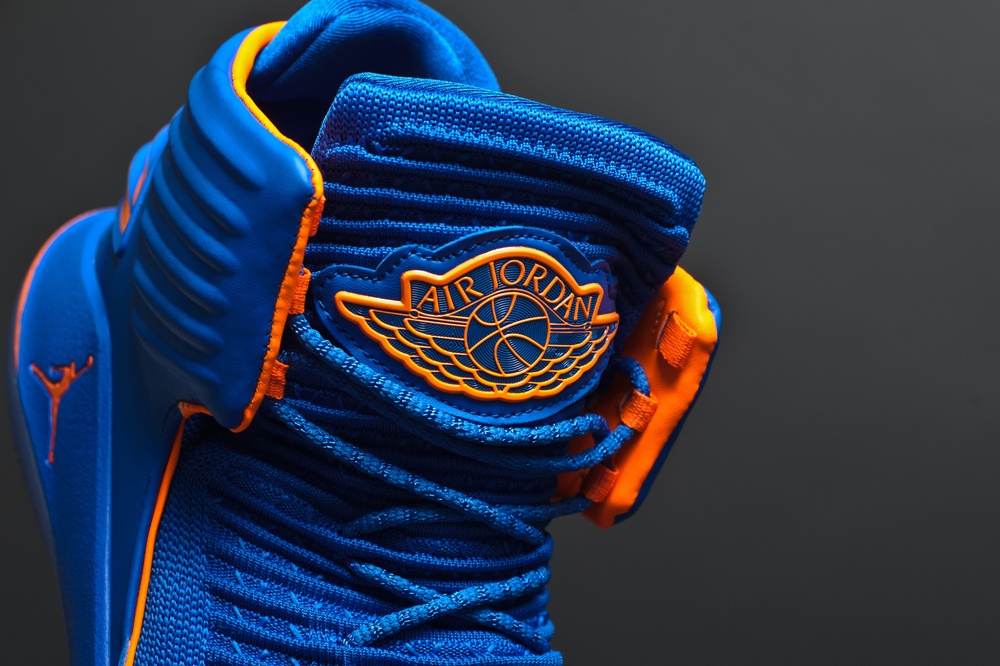 If you want to learn how to resell shoes, start by immersing yourself in the sneaker reselling community. Follow forums giving the latest in sneaker fashion and sneaker news sites such as SneakerNews.com, High Snobiety, HypeBeast.com, KicksOnFire.com, among others. You could also consider attending a sneaker convention like the popular SneakerCon or the Jus Nice Sneaker Convention to get an insider's look into the latest trends and future releases.
Knowing where to buy in-demand shoe brands and models starts with market research. You can always go in-person to department stores like Rack Room, Famous Footwear Outlet, Shoe Carnival, or Designer Shoe Warehouse to buy popular name-brand shoes. If you prefer online shopping, good starting points are MR PORTER, FamousFootwear.com, SneakerStudio.com, and Foot Locker which all sell in-demand shoes.
Then, once you have shoes to resell, you'll want to find the best places to sell sneakers. Check out sneaker selling apps and marketplaces like Flight Club Consignment, Sole Supremacy, Kixify, and others, where you can flip shoes for profit.
But how do you know how much sneakers will sell for? Predicting the resell value of shoes will take practice. It also takes analyzing trends. Of course, like with most things in life, there's risk involved. But as the below video explains, sometimes it just takes sitting on the value until the demand increases.
Using StockX is the best way to determine the value of a shoe across a period of 12 months. By analyzing trends you can sell or buy at just the right time before prices fluctuate or depreciate. It works similarly to the stock market graph where you can see the movement of value across time. Using this to your advantage is how to best go about flipping shoes for profit.
Ultimately, do lots and lots of research before you spend a penny investing! Get tactical about finding aftermarket prices and your ideal customer. What shoes do they like? How much is a reasonable profit margin? Where do they shop for sneakers?
Best Places To Buy & Sell Sneakers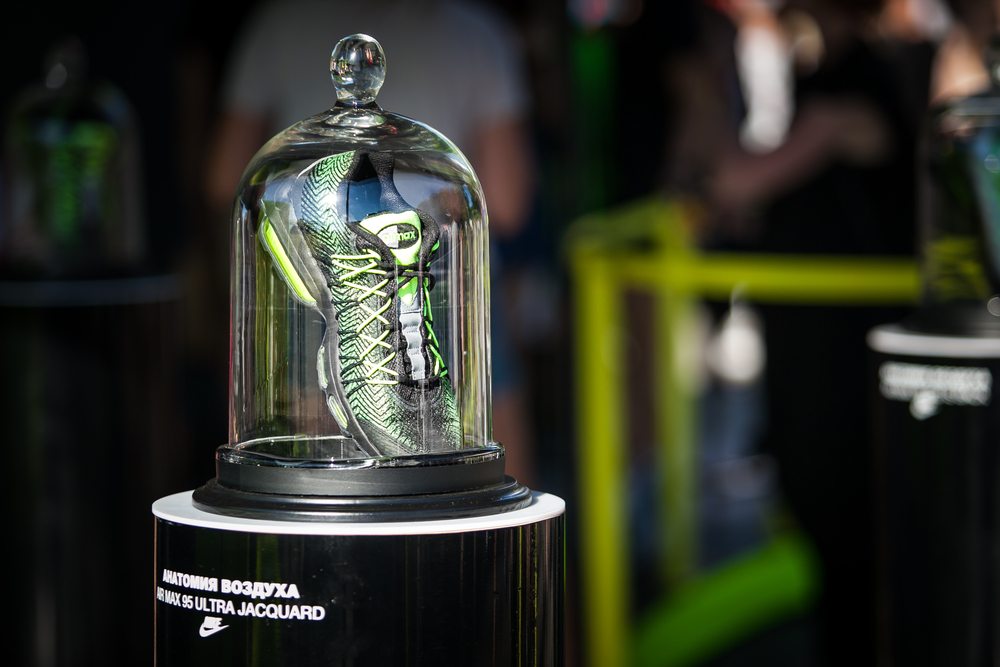 The best places to buy and sell sneakers are often on the same platforms. These marketplaces and sites typically use a "middle man" service so your purchase or transaction is more secure. While this is an added benefit of using such sites, know that they also charge processing fees.
There are many places to resell sneakers online but the most popular are:
Stadium Goods (6% fee)

StockX (9.5% processing fee)

GOAT (9.5% fee)

Sneaker Don (N/A)

Sole Supremacy (N/A)
Flight Club Consignment (9.5% seller fee)
Kixify (8% sale commission)

eBay (10% value fee)
Some marketplaces even have their own app, like the Kixify app where you can buy and resell shoes from fellow sneakerheads around the world. The app currently has over 100K downloads and is fairly well-rated among users.
Note: Beware of scams and fake shoes. Make sure to research before committing to one marketplace over the other. Ask yourself questions like – is Stadium Goods legit? What about Sole Supremacy? Even places like eBay can't guarantee 100% authentic transactions. So be diligent and keep your eye out for red flags.
How To Spot Fake Shoes & Other Sneaker Reseller Scams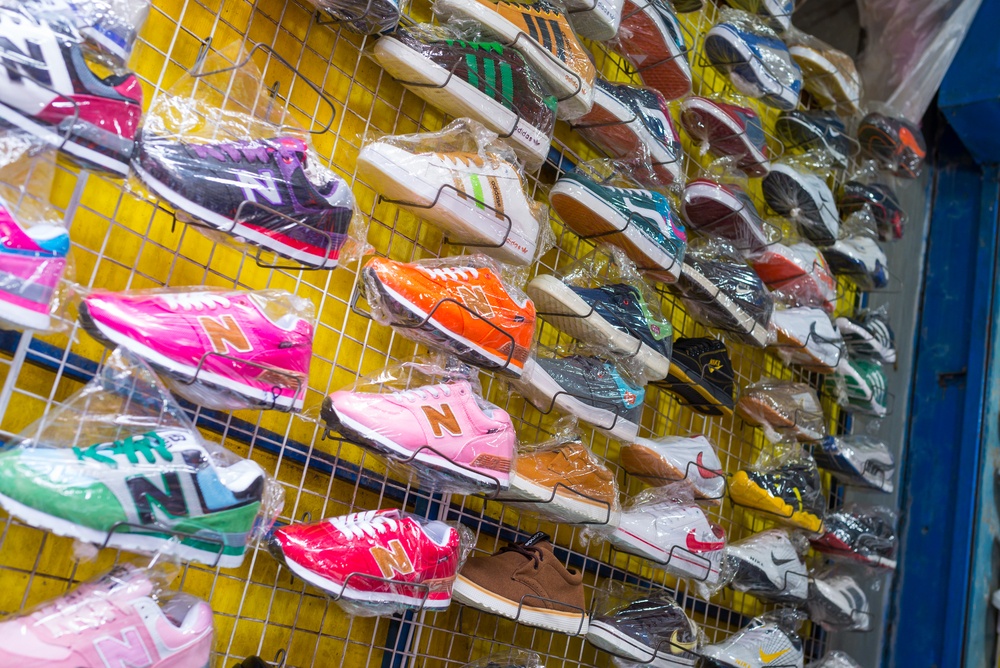 When it comes to determining whether a pair of kicks is fake or not, just remember this: As a rule of thumb – if it's too good to be true, it usually is.
Scams happen online all the time, especially in the giant sneakerhead market. Some come hidden in the knock-off brand offers (look-alikes), while others are completely illegitimate listings in which the seller just steals a photo of the sneakers but doesn't really have them.
So how can you protect yourself as a buyer and spot fake shoes early on?
Use trusted marketplaces: Use marketplaces that have vetted guidelines and other safety measures as part of their buying and reselling policy.
Request tagged photos: Ask for a photo with the shoes and something else unique – like a piece of paper with specific writing on it.
Look up the seller's profile: When in doubt, a seller's public profile or social accounts will give you insight on their feedback from past customers and how they interact with the community.
Ask for an invoice or a receipt: Creating an invoice with name, date, and shoe details is a simple and easy thing to do to further protect both buyers and sellers. So if one party isn't willing to do this simple step – watch out.
There are tons of half sizes: Counterfeit shoes and scammers often sell in half sizes, this is otherwise known as "money sizes," meaning it's likely to sell faster as there are more sizing options.
As a seller, you should think about the ways your transaction is secured. Most marketplaces have a seller protection service, but you can take steps such as checking the buyer's history, tracking the transaction via invoice, and watching out for fake Paypal "transaction" emails. There's typically more risk for buyers than sellers, but neither are uncommon.
The good news is, marketplaces are filtering out scammers and trolls as much as possible. They're pre-vetting both buyers and sellers, providing dispute assistance, and using escrow services to protect transactions. With a little bit of caution, you should be able to resell your sneakers without a problem.
How To Sell Sneakers on eBay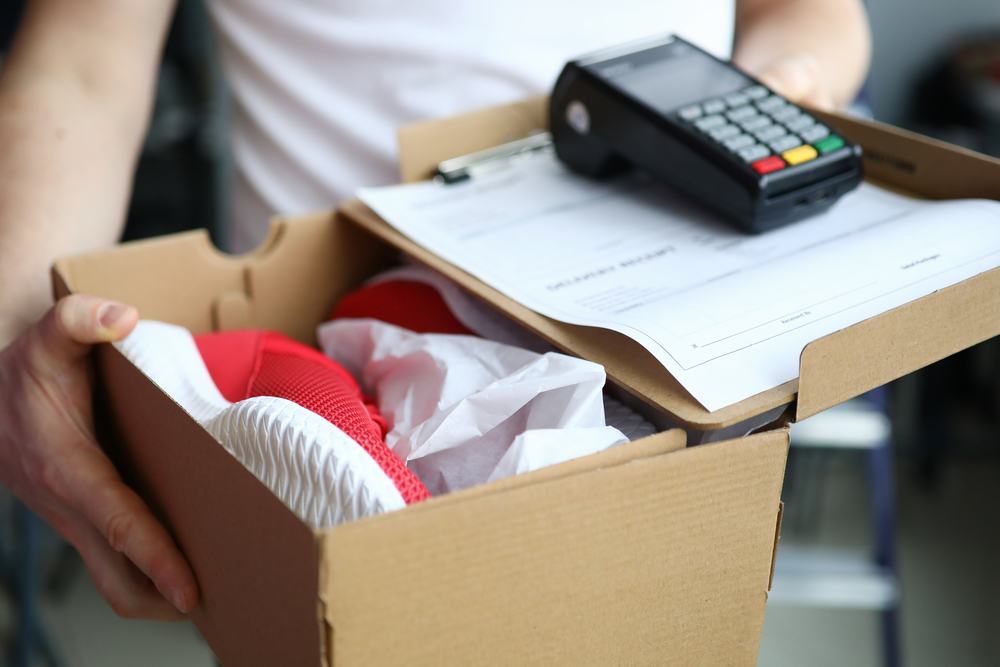 eBay is one of the top e-commerce marketplaces in the world, next to Amazon. Selling on eBay is rather simple. The seller first creates a listing that typically includes photos, descriptions, pricing, and general details. The buyer can then bid on that item in an auction or 'buy it now' and pay a fixed price. The process is the same for flipping sneakers on eBay.
But why sell on eBay in the first place instead of other marketplaces? With eBay, you have the advantage of finding rare gems in the sneaker-sphere. As a seller, that means you could bank a nice profit for shoes that do well through an auction as people bid higher and higher to "win" the prize.
The learning curve for how to sell sneakers on eBay is rather easy. But you'll need all of your spidey senses and judgment in order not to get ripped off (which does happen, so be careful).
Where Can I Sell My Shoes Fast?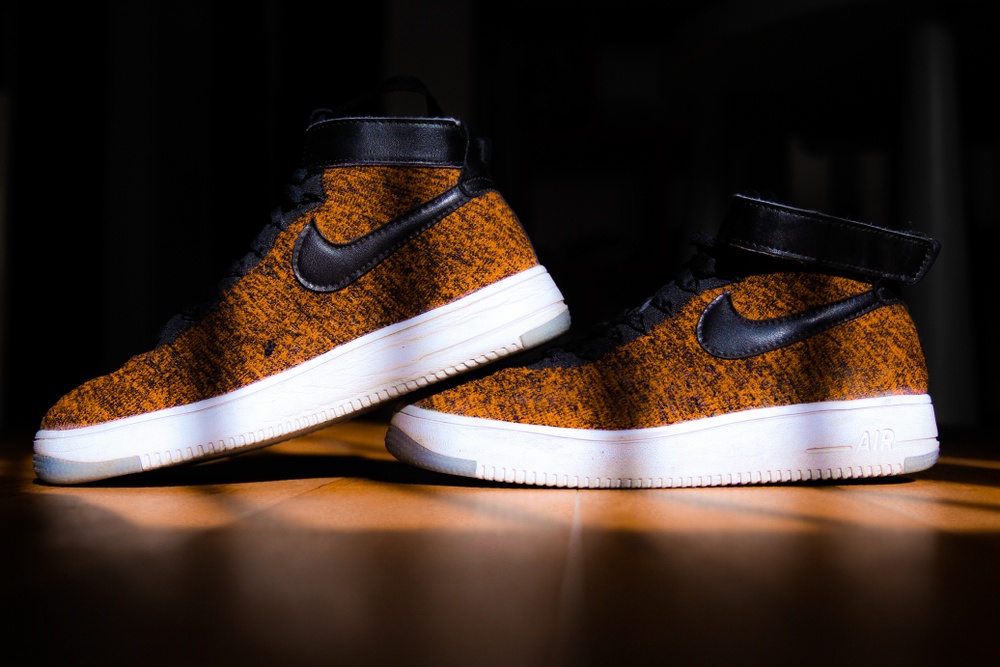 If you simply want to sell your shoes fast, there's no need to build a business empire. You could simply turn to sites like your local Craigslist. Facebook even has its own seller's marketplace that will show consumers in the area near you.
Here are a few places where you can sell shoes fast:
Craigslist, Facebook
Local consignment shops
StockX (not to analyze the market but for fast transactions)
LetGo (app marketplace to buy and sell locally)
Oodle
Is A Sneaker Reselling Business Worth It?
In theory, it sounds easy enough. Just sell used shoes and boom, you make money. So what's the catch? Well, if it were that easy, everyone would be doing for it.
Truth is, buying and reselling shoes basically winds down to having business skills. You may be able to land a few good flips here and there, but to make consistent income, you need to put in a lot of work, over a long period of time, just like any business. Luckily, such skills are transferable and can be used in other markets as well. Once you master flipping shoes, you could move on to flipping other types of products as well. There are entire websites dedicated to turning flipping into solid income stream.
There are other routes to earning money in this hot market as well. For example, if you're a fashion blogger, you could even earn money by linking to sneaker affiliate programs.
You can further diversify from the traditional shoe reselling route by starting your own website and selling shoe accessories through ecommerce, or even open your own online shoe store as this 20-year-old did so you can cut out the middle man entirely. Drop shipping from China may not be as prestigious as flipping a Yeezy, but people make bank doing it.
The upside of reselling sneakers is that this particular market is evergreen – meaning, it's not likely to expire or go out of season (which can be the case for other markets or fashion trends). Plus, the shoe resale market has long-term potential so you can count on earning a stable income year after year.
The global sneaker culture trend is only going to rise as more people adopt sneakers into their every day casual wear. And if shoes and sneakers are here to stay, the sneaker reselling business is likely to stick around, too.
Make Money Reselling Sneakers
There are thousands of different side hustles you could do to earn some extra money on the side, and which one "clicks" for you depends on your personality and goals. However, there's one side hustle that makes an insane amount of money and works for anyone.
Starting an affiliate website is an incredible way to earn extra money because you can do it from your home on a laptop, and work on your business in the evenings and on weekends. The income potential is huge, and it's easy to scale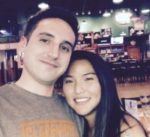 Nathaniell
What's up ladies and dudes! Great to finally meet you, and I hope you enjoyed this post. My name is Nathaniell and I'm the owner of One More Cup of Coffee. I started my first online business in 2010 promoting computer software and now I help newbies start their own businesses. Sign up for my #1 recommended training course and learn how to start your business for FREE!