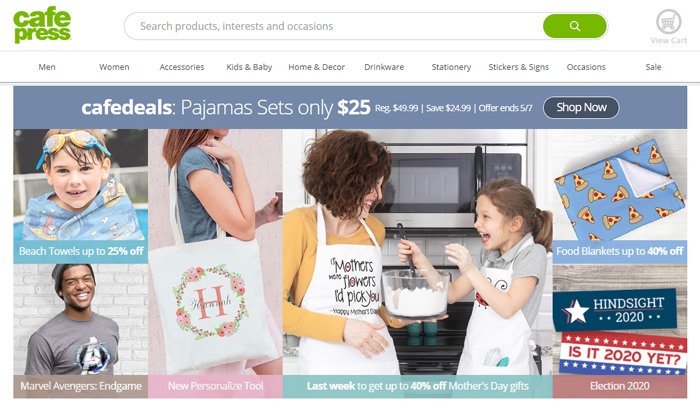 CafePress.com is an online website and company that produces T-shirts, mugs, hats, sweaters, and other 'printable' products on-demand. But they also accept designs from people like you and I… and give us a kick-back when a sale is made with your custom design printed on it! But can you really make money with CafePress.com?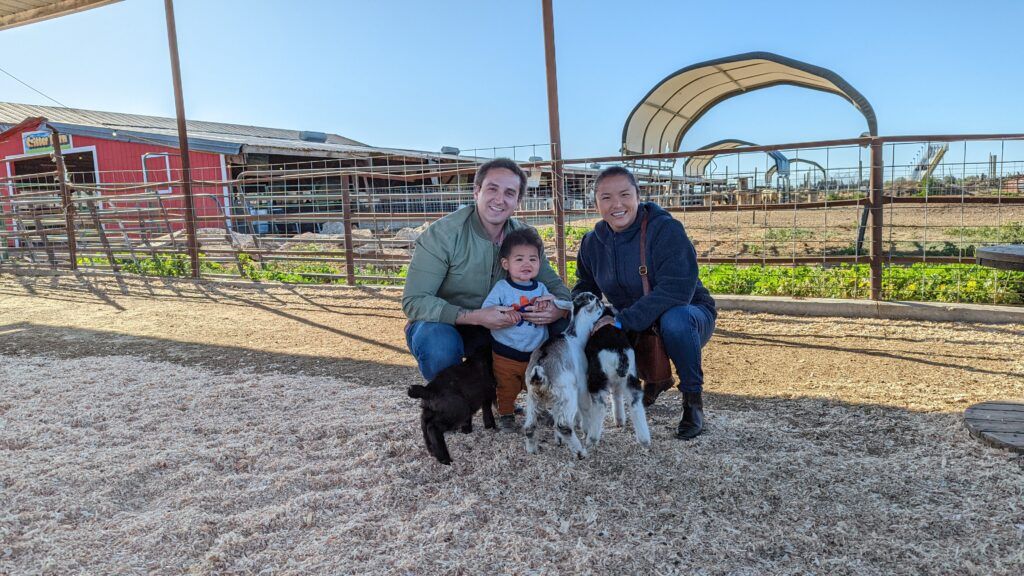 Are You Ready To Work Your Ass Off to Earn Your Lifestyle?
Are you tired of the daily grind? With a laptop and an internet connection I built a small website to generate income, and my life completely changed. Let me show you exactly how I've been doing it for more than 13 years.
It would seem like this could make a viable side-hustle… and that is what I set out to find out as I started taking a closer look at it.
Making Money With CafePress.com
CafePress.com isn't the first website of its type but the style does have some key advantages. That's why we first need to look at the idea, then at CafePress.com itself.
I love websites like this, for a few different reasons. First off, it doesn't cost you anything to upload a design. Secondly, this is almost like a 'static investment' that you can make for yourself that never really goes away.
You can upload a design, forget about it, and reap any rewards made from it as they are cashed-in!
Of course, you would have to have at least some kind of interest or talent in graphic design to make this work… as that is pretty much what this gig is about.
But despite liking it based on what I've heard, I've never actually used CafePress. So I decided to dig in a bit deeper to see what I could find out about it.
Let's take a closer look.
A Closer Look At CafePress.com
CafePress lets you design your own clothing and items by giving you the option to upload your own artwork, which can then be printed on things like T-shirts, hats, mugs, sweaters, and all kinds of different items so that you can custom-order stuff with your own designs on them.
But this is only one element of what the site does.
The other angle here is that you can upload your own art in the hopes that other people will buy it. And if items with your design on them sell, you earn money for it.
The prospect of earning royalties on your designs is the money-maker here. That is what could make CafePress into a fairly viable side-hustle!
But how much can you earn? And how exactly does it work?
That is what I wanted to look at next.
How Do You Make Money On CafePress.com?
So, making your own personalized products on CafePress is a pretty simple affair. You visit the 'Design Your Own Art' section of the site, select the product you want to personalize, and use their on-site designer to upload your own photos and artwork.
You can then sell your designed products in a personal shop, in the CafePress marketplace.
If you are just getting started on the site, they actually recommend using the 'Design and List' service, which is essentially a service where you upload images. Then, CafePress will use them on products that best seem to fit them.
They will then list these items for sale in their marketplace, and you will earn a royalty for each product sold. The idea is a little similar to selling your own t-shirts online, but there are distinct differences too.
You also have the option to create your own seller shop. If you choose to go this route, you would control the layout, product selection, pricing, and marketing of your own shop.
At first, I was almost 100% sure that you had to pay for a shop on CafePress. But after looking a bit more carefully, I found out that I was wrong. You can start a shop with zero up-front costs!
If you do it this way, they will deduct additional fees when you sell stuff. But that's it! The fees are also pretty reasonable. From monthly checks earned through your store, they will deduct 10%, up to a $10 maximum.
So, even if you earn $300 a month through your store, they will still only charge you $10 in fees for that month… which is awesome!
Plus, they handle all payments, and just pay out to you via a check every month. It is awesome!
How Difficult Is It To Sell On CafePress?
There are certainly some marketing challenges associated with selling through CafePress. Of course, the site gets a certain amount of its own online traffic. But this is likely not enough to fully sustain a business!
You will need to market to sell items through CafePress. And that is the hard part.
You could feasibly market through Instagram, Facebook, and in other social media circles. You could also use your own fan base (if you have one) to market products.
For example… if you are an artist, musician, or creator with your own fan base, you could easily start up your own CafePress store to sell related merch to your fans. And the fact that CafePress allows you to design your own merchandise makes this perfect!
How Much Can You Earn On CafePress.com?
There really isn't a limit to what you can actually earn on CafePress. You would mostly be limited by the number of sales you could manage to make in a month.
Obviously, you need to pay CafePress for their share of the merch you sell before you collect your royalties. And granted, you would make less through CafePress than you would make if you created your own merch and sold it on your own.
But… CafePress is also doing close to 100% of the work in this scenario! This makes the service they are providing awesome!
You could literally build a CafePress site from the comfort of your own living room couch, sell items with your own designs on them, and cash-in without spending a dime to start the business!
THAT is awesome!!!
The Upsdies And Downsides Of CafePress
There are quite a few upsides to this side-hustle idea.
It doesn't cost anything to get started
If you love graphic design, this is a way to sell merchandise without ever touching it
CafePress handles everything for you, including payment and shipping
You don't have to keep track of any inventory
Fees are minimal
Here are the downsides that I can see.
This could be a tough side hustle to market
Getting your name out there and actually selling stuff may be a challenge
You are going to have to do some leg-work to earn royalties and sales
The royalties aren't going to give you as much profit as you would make if you were to sell your own merchandise out of your own warehouse
But yeah. This pretty much sums it up. For the most part, I like CafePress. They have a great reputation online, they've been around for a while, and they give virtually anyone the opportunity to build a store and sell merch.
My Personal Feelings About Earning Money With CafePress.com
I think that this is a really cool side-hustle idea for people who are interested in graphic design and merchandise. I think that it is also a great side hustle idea for someone who either already has a following online, or for someone who likes marketing.
If you want to sell cool stuff online and design your own T-shirts and what-not, this is a tough opportunity to beat. You can literally sit on your couch and earn money with this hustle… as long as you can find a way to make sales.
Clothing and merchandise like this tends to be 'trendy,' so you may have to change up your designs and keep bringing new stuff to the table to keep your audience interested.
And if you start a blog or a YouTube channel to go along with your store, you may earn more traffic and make more sales.
But at the end of the day, I love it. I love that this is a side hustle that virtually anyone can make use of. It is obviously a great gig for CafePress, because they are making their money no matter what.
But I also love how they take care of literally everything for you!
One other downside that I could see is that they have a limited number of options for products. If you cannot find it in their inventory, you can't sell it.
But… that is kind of a minor downside.
I've actually been thinking about trying it out for a while now, and I may do it. If I were going to try to make money with it, I would probably start my own seller store and design some themed clothing based on something I loved and was interested in (nerd-themed stuff, most likely).
It would be an interesting experiment for me because graphic design isn't necessarily my strong suit.
But… I love the format and the platform so much that I really wouldn't mind experimenting with it!
At any rate, two thumbs up for CafePress! It has its limitations, and you likely won't get rich from it.
But for what it is, I like it!
Our Final Opinion Of CafePress.com
Should you sign up for CafePress and try to make money designing and selling products online?
There are a lot of ways to make money online. Some are good, some not, but ALL of them are still just trading hours for dollars.
Starting your own affiliate website really is the best way to build passive income and "make money while you sleep". Affiliate websites earn income in every timezone, and can be instantly accessed by billions of smartphones across the globe!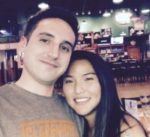 Nathaniell
What's up ladies and dudes! Great to finally meet you, and I hope you enjoyed this post. My name is Nathaniell and I'm the owner of One More Cup of Coffee. I started my first online business in 2010 promoting computer software and now I help newbies start their own businesses. Sign up for my #1 recommended training course and learn how to start your business for FREE!