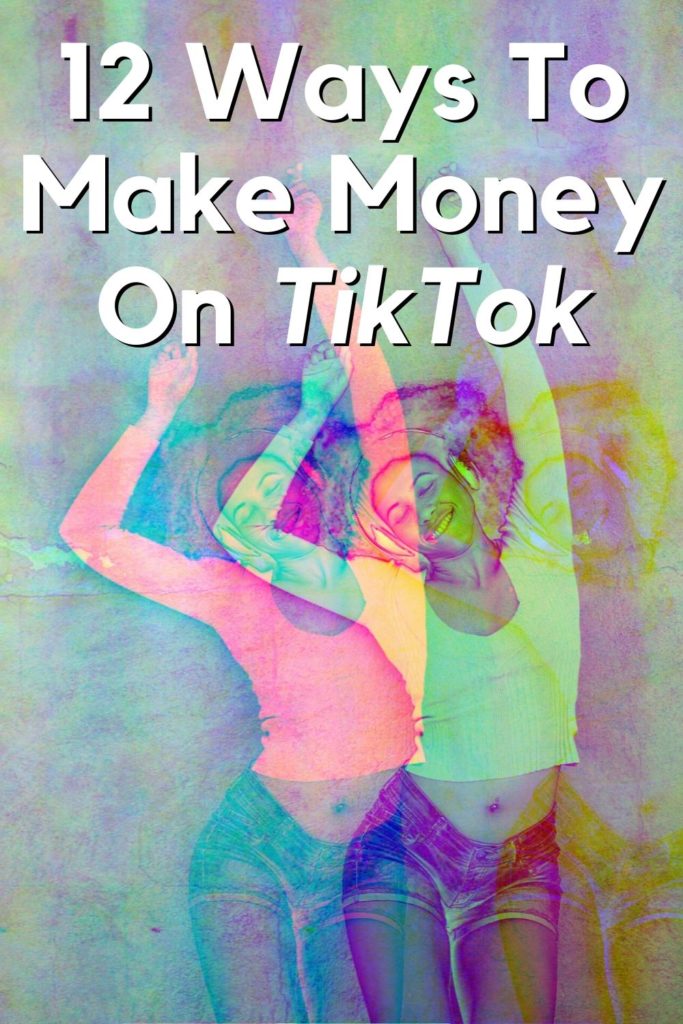 If you thought TikTok was reserved for dancing Gen Z'ers — think again! People of all ages from all over the world are now hopping on the TikTok train. With over 800 million monthly users, TikTok is speeding toward becoming one of the trendiest social media platforms. More than just an entertainment app, it's an outlet for creativity, but more importantly, you can actually make money on TikTok, and people are discovering lots of ways to do so.
Where there are both creativity and a crowd to cater to, there the cash usually follows!
TikTok marketing, although rather new compared to Instagram or YouTube, is on the rise. It's no secret that there are ways to make money on TikTok now. Just like with YouTube back in the day, TikTok has launched its own creator marketplace which allows brands and businesses to find the right creator to promote their brand or product.
If that isn't a big enough tell-tale sign that it's possible to make money on TikTok then maybe these next points will seal the deal. Read more below to get an overview of all the ways to make money on TikTok and stand out from the sea of influencers.
TikTok Coins – Live Donations from Viewers
Leverage Influencer Platform
Leverage Ads Platform
TikTok Live Auctions (Shopping Cart)
Grow Niche Accounts Then Sell Them
Music Promotions
Influencer Management & Consulting
Create Your Own Product
Send People to An Affiliate Offer
Create TikTok Compilations on YouTube
Send Viewers to Your YouTube Channel (Ad Revenue)
Send People to Your Email List
12 Ways to Make Money On TikTok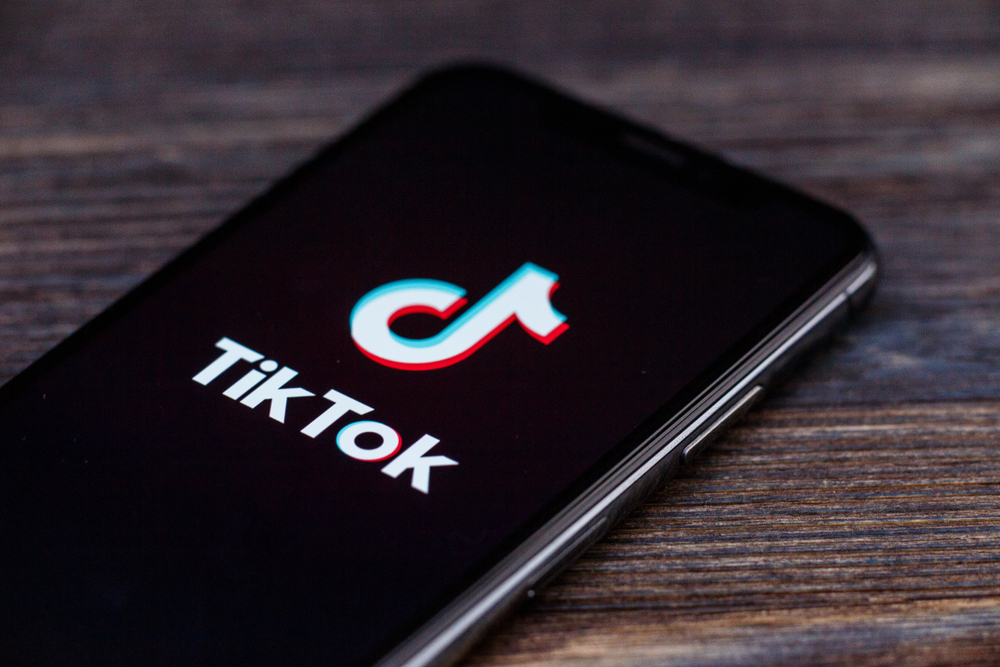 1. TikTok Coins – Live Donations from Viewers
TikTok coins are a TikTok-only virtual currency that can be bought with real money to gift to influencers during live streams. The goal of TikTok coins is to be able to financially support your favorite TikTok creators in a fun way. The coins can buy fun emoticons to financially support the creator who will receive 50% of the coin value which are immediately converted into TikTok diamonds.
It goes like this:
Viewer purchases coins with real money
Viewer gives gifts (emoticons) to favorite creators during live streams
The creator receives gifts which are converted into diamonds
Diamonds = USD which TikToks deposits into your verified PayPal account
Here are the emoticons you can purchase:
Panda: 5 coins
Italian Hand: 5 coins
Love Bang: 25 coins
Sun Cream: 50 coins
Rainbow Puke: 100 coins
Concert: 500 coins
I'm Very Rich: 1,000 coins
Drama Queen: 5,000 coins
Note: TikTok coins sell for $1 USD per 100 coins. Those coins turn into diamonds in the creator's wallets. Diamonds are worth 50% of the coin value in dollars. So 1 diamond = $0.05 cents USD and 200 diamonds equal $1 USD. Once a creator reaches the minimum $100 USD threshold, TikTok will send payment to your verified PayPal account within 15 days.
To start broadcasting live streams on TikTok you must first reach 1000 followers. So start building your audience now if you want to turn those virtual diamonds into cold hard cash.
2. Leverage Influencer Platform
Using TikTok to leverage influencer platforms is another way to increase brand awareness which can lead to more followers and money. Identifying and selecting suitable TikTok influencers can turn eyes to your product or brand.
Due to TikTok's fast-growing presence, influencer databases are constantly getting updated for rising TikTok stars. A good place to start for leveraging influencer platforms is the TikTok Creative Marketplace. Julius and Fanbytes are two other influencer marketing solutions to try.
3. Leverage Ads Platform
Of course, where there are videos there are ads. TikTok marketing so far leverages three types of ads: in-content video ads, brand ads, and hashtag challenge ads.
In-feed ads cost $10 CPM (cost per 1000 impressions) with a $6,000 minimum ad spend while brands can pay up to $50,000 per day on brand ads in niche categories (fitness, travel, fashion, etc.) with a guaranteed five million impressions.
While in-content and brand ads are already known in the marketing world, hashtag challenges are particular to TikTok especially.
Here's a quick example of a hashtag challenge ad.
Adobe sponsored a hashtag challenge on TikTok titled #MakeTheLeap. Users can see this hashtag in the videos. When clicked, it takes them to a "feed" page showcasing all the top videos using the hashtag which, in this case, has been seen 8.2 billion times. Also, Adobe selected some of the top-performing TikToker's to create videos using this hashtag which went viral. Users can click on the disclaimer under this feed page and it will redirect them to Adobe's product page where they offer a special discount code for TikTokers.
You can sign up to TikTok's ad platform here.
4. TikTok Live Auctions (Shopping Cart)
The Chinese version of TikTok actually takes TikTok coins and diamonds to the next level by allowing creators to add a "shopping cart" to their live streams to directly sell a product. So instead of receiving financial support via virtual gifts, creators would actually be able to sell their product straight from their live streams and earn from their shopping cart.
While this feature only exists on the Chinese version of TikTok right now, we can expect it to be launched worldwide anytime soon. So keep a lookout!
5. Grow Niche Accounts Then Sell Them
Just like with selling niche websites, users can grow and build niche TikTok accounts and then sell them for profit to brands. While this tactic for making money on TikTok might become harder in the future, right now it's a legitimate and straight-forward way to monetize a TikTok account.
To grow a niche account on TikTok you should ideally post consistently (2-3x per day is recommended) and grow an active audience around a particular niche. The more targeted the niche, the better your chances are to sell it to a brand in the niche later on who is looking to acquire an already built-up audience with the same interests so that they can easily promote and sell their product.
Make sure to like, comment, and follow brands and profiles within your niche to attract the right audience. A cool trick to get your name discovered is by commenting on videos that have the potential to rank and get featured on the acclaimed For Your Page. You'll be surprised by how many viewers can see your profile account tag @ just from commenting at the right time on a popular video.
6. Music Promotions
With a large enough following, TikTok creators can earn money from promoting music from popular artists and names in the industry.
Here's one TikTok star, Jake Sweet (@surfaceldn) who mentions in this BBC news article how he was able to earn from doing music promotions on his videos.
"I do get some money through promotions… I've done work with people like Amazon Music, rappers Trippie Redd and Juice Wrld. They say we need you to promote this song, by doing a video along these lines, and then I put my own creative interpretation into it."
Since music is such a huge component of what can make or break a viral TikTok video, music promotions are a lucrative opportunity for both users and brands or artists.
7. Influencer Management & Consulting
Earning cash as a middleman is another great way to make money with TikTok – this time without being the influencer – is to manage the accounts of rising TikTok creators. More often than not, videos go viral on TikTok which leads to overnight success. For many people, especially the younger adults, that's like receiving an overnight empire yet one without a road map of how to navigate (or monetize) this instant viewership.
By offering to handle the dirty work – the management end of the TikTok account – you can earn cash by connecting brands with the creator. Creating entertaining content is already a full-time effort so chances are individuals with overnight success are willing to offer a good commission structure for your brand management skills.
Likewise, if you're specialty is social media growth you can offer consulting to TikTok personalities wishing to learn more about growing their presence and brand awareness.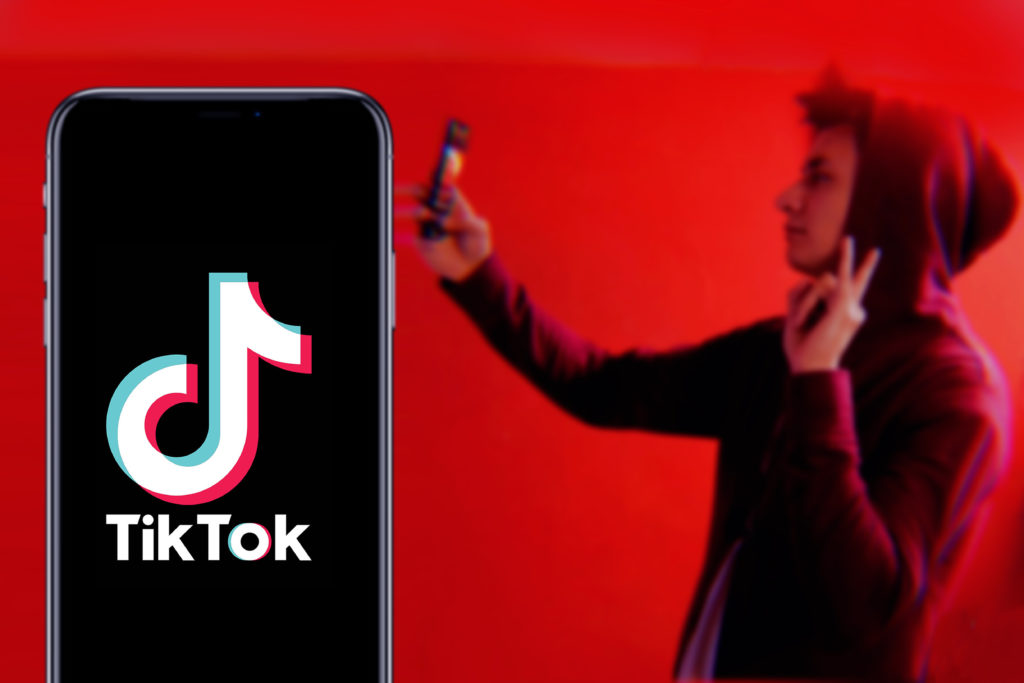 8. Create Your Own Product
When it comes to monetizing online, creating your own product trumps all other possible income streams. When you create your own product there's no limit to how much you can earn. Especially now that TikTok gives creators the chance to add a link in their bio, you can redirect viewers to your shop or online product with one click!
No matter your niche, just promoting your own product or service on TikTok indirectly through your video content (how-tos, tutorials, tips, etc) can lead to more sales.
A great example of a TikTok user doing just this is Lola from @whatevalola who makes and sells handmade rainbow earrings and tees. Lola shows behind the scenes of being a small business owner and shares her tips on how to create your own product and begin selling. She mixes in behind the scenes of your process while showcasing her products in the process without being too "salesy." With just over 90 videos so far, she's already racked up over 31k followers on TikTok and her profile continues to climb with each new video.
The power of social media to grow your business in today's world is uncapped. There's no limit to your creativity and profitability.
9. Send People to An Affiliate Offer
Speaking of TikTok bio links, not every new account will automatically get this feature starting out. Usually, it takes racking up an active following before TikTok grants you a link in bio. This feature was rolled out just in late February 2020, so still relatively new. It's unsure if the access is only for select profiles with a minimum following or if it will be available to everyone upon opening an account.
For now, it seems TikTok reserves this access to users who've gained at least 1-4K followers before adding the "website" feature. Once you do get it though, it will show up under edit profile in between your username and bio space.
Once you have a link in your bio, you can link to practically whatever you want — your blog, shop, or simply put in an affiliate link. So if you make videos about blogging and SEO, you could link to an online course for blogging or a course on affiliate marketing.
10. Create TikTok Compilations on YouTube
If you're not much of a TikTok user but rather have a way with YouTube videos, then consider creating epic TikTok compilations on YouTube.
Much like how Vine compilations generated millions of views on YouTube back in the day, it's likely TikTok compilations are going to be the next big thing. Generating views will likely be pretty quick, and the ad revenue you can earn from those millions of views could be a nice way to earn indirectly from TikTok.
Get People OFF TikTok
Here are two other ways you can still earn money from TikTok – by redirecting them to your brand on other notable platforms and getting them OFF TikTok.
11. Send Viewers to Your YouTube Channel (Ad Revenue)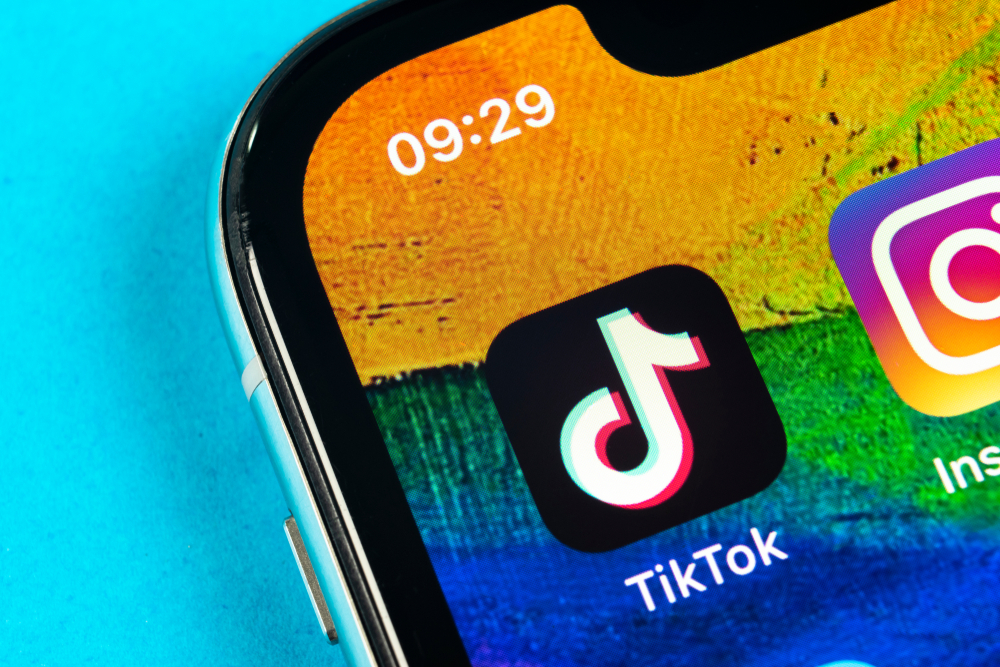 If you're a creator on YouTube will a large following, it might be worth using TikTok to your advantage to build brand awareness with a new audience. If you can attract viewers to your TikTok account, chances are you can use those numbers to boost your YouTube stats and ad revenue. The same goes for your Instagram follower count.
Remember, TikTok isn't for teens aged 16-21. People of all ages are using TikTok, like the famous Tabitha Brown who has gained the reputation as being "TikTok's favorite mom" with 41 million followers (and counting).
Similar to the TikTok compilation videos, when you attract users from TikTok to follow you on your YouTube, you'll likely see not only increases in viewership but in ad revenue as well!
12. Send People to Your Email List
We all know just how important email marketing is for your business. If you're not "in it to win it" on TikTok, you could still use the platform to your advantage by attracting your ideal audience and redirecting them to join your email list.
All in all, with TikTok being relatively new, now is the time to get ahead while the platform is still in its prime.
Check out the below videos to learn more tips on how to make money on TikTok and how to obtain your first 1,000 followers!
So Can You Really Make Money On TikTok?
Yes, you can definitely make some money on TikTok if you spend the time to develop one or more of these 12 potential income streams. Personally, I don't have time in my own schedule to add yet another social media app to my online marketing campaigns, and I already waste enough time on Twitter. I won't be adding TikTok to my roster of apps to open every five seconds.
However, there are plenty of ways to make money on TikTok. You can make money directly on the app, or indirectly by leveraging the tsunami of traffic that originates from the app.
The main takeaway from all my TikTok research is that this is just another social media app that will rise and fall in popularity. If you want to build a long term, sustainable income, you need to be sending people to a platform you own. Not YouTube (although that'll be great for ad revenue). I'm talking about owning your own website.
Plus, with a website comes the option to monetize your traffic in a multitude of ways, and you can experiment with different methods to see which one fits your personality, work style, and goals best.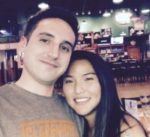 Nathaniell
What's up ladies and dudes! Great to finally meet you, and I hope you enjoyed this post. My name is Nathaniell and I'm the owner of One More Cup of Coffee. I started my first online business in 2010 promoting computer software and now I help newbies start their own businesses. Sign up for my #1 recommended training course and learn how to start your business for FREE!