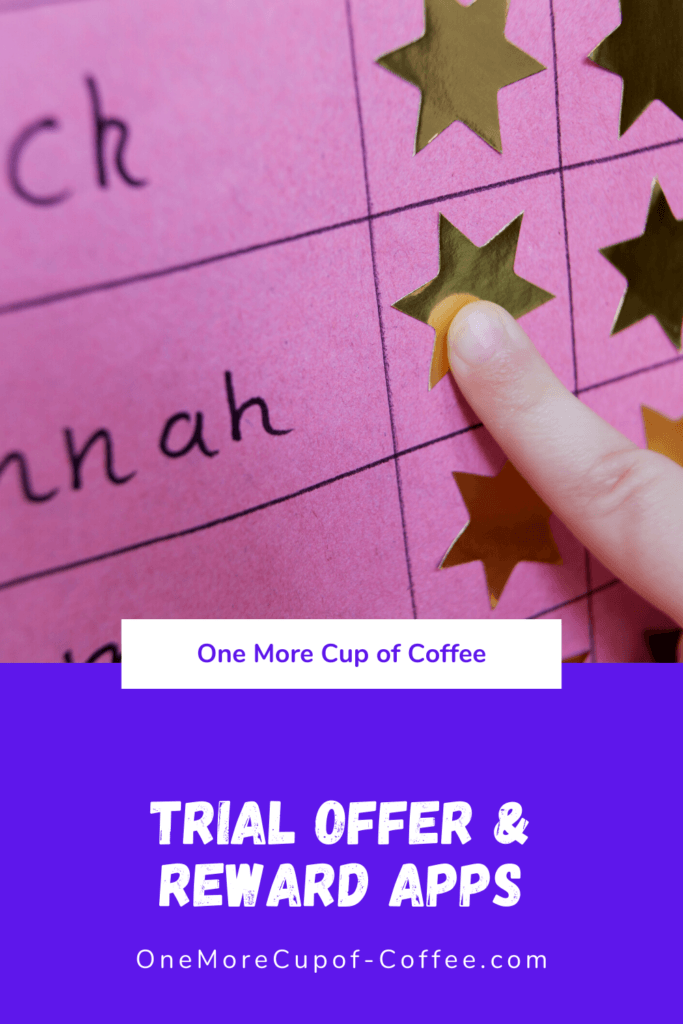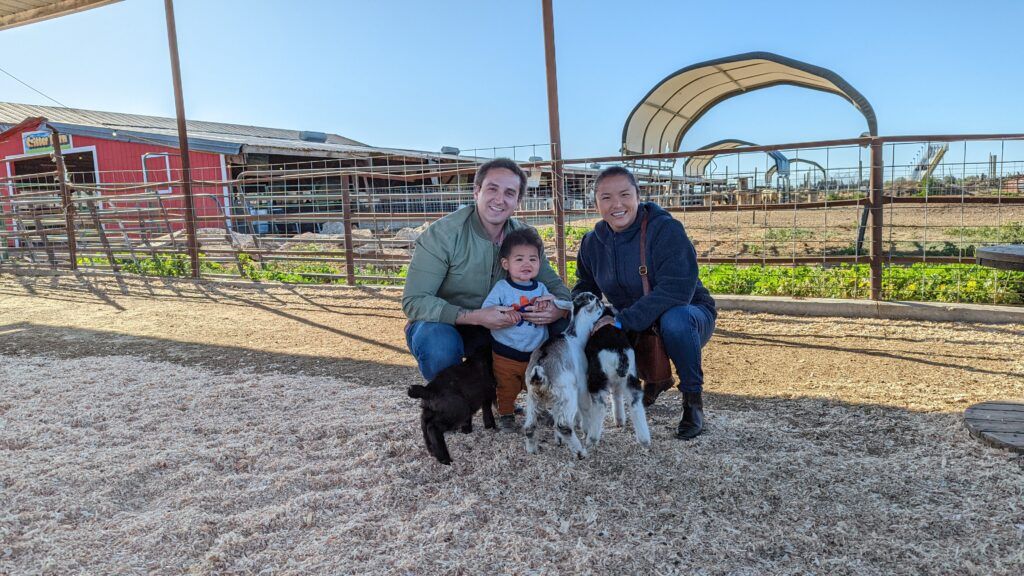 Are You Ready To Work Your Ass Off to Earn Your Lifestyle?
Are you tired of the daily grind? With a laptop and an internet connection I built a small website to generate income, and my life completely changed. Let me show you exactly how I've been doing it for more than 13 years.
Completing surveys is still one of the classic ways to make a little money, but the idea never works all that well. You often spend most of your time waiting for surveys, which gets frustrating fast. Trial offer & reward apps are an interesting alternative. They tend to have many more ways for you to earn.
While offers apps can be quite different than one another, most have an offers wall where there are various tasks for you to complete for points. Some of these may be surveys or videos to watch. You may also be able to get points for tasks like signing up for a website, joining a free trial or downloading and playing a game.
Many such apps may have a cash back feature too, where you're earning points for spending money at online stores. While getting cash back isn't technically a way of earning money, the approach can be appealing if you were going to make that purchase anyway.
The variety of ways to earn can make trial offer & reward apps enjoyable if you're looking to fill in time. Just don't expect any of them to be fast or fantastic ways to earn big amounts of money. Most people combine these rebates with other offers like rebate apps to increase their earnings.
In this list, we're highlighting a variety of apps – most of which we've tried out ourselves. We look at what the apps have to offer, along with which ones actually perform well. After all, if you're going to spend your time on an app, it's worth making sure that it is at least half-decent.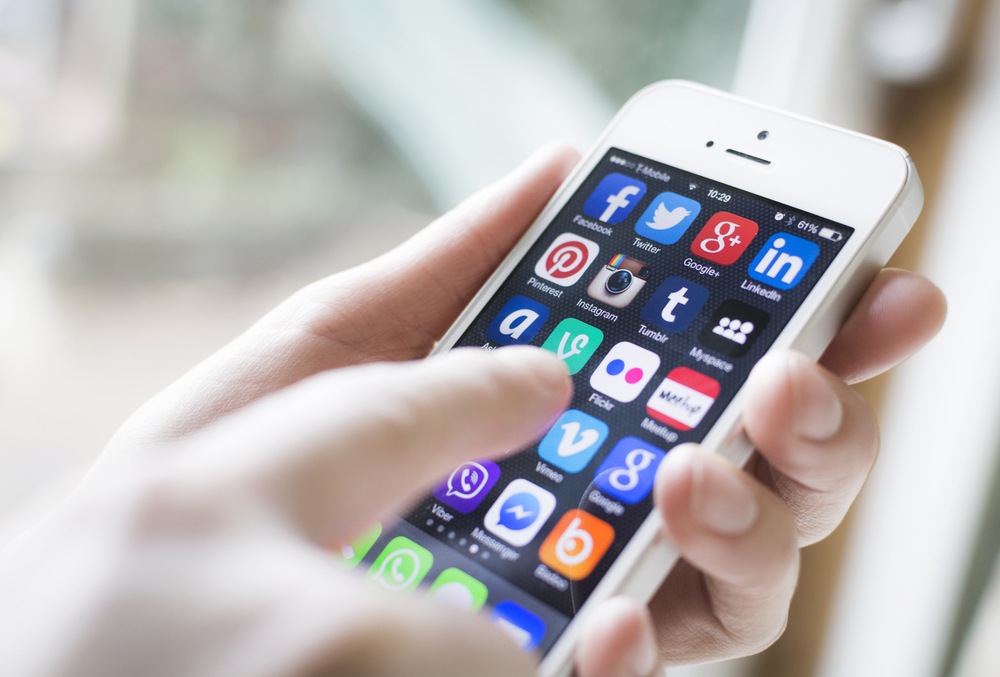 Trial Offer & Reward Apps
CashKarma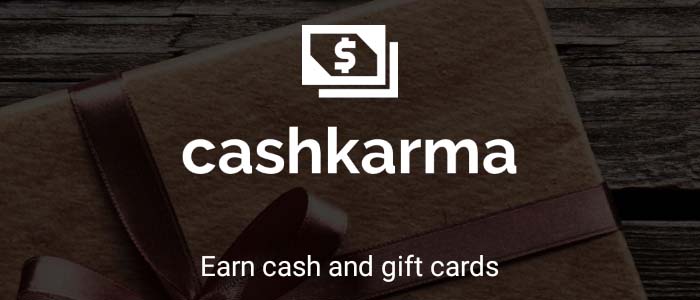 CashKarma comes from the same company that developed AppKarma (which allows you to earn from playing games). CashKarma doesn't focus on games at all. Instead, they provide a variety of offers and surveys that you can complete.
The points provided for some of the offers are pretty impressive and there are some unusual offers in the mix too, such as short surveys that compare McDonald's to Burger King and even tasks where you get a free sample pack.
Other tasks might cost you money or be frustrating. For example, you can get 1,632 points if you sign up for the STARZ free trial. But, trials like this tend to automatically renew, so you'd need to remember to cancel it once you get the points from CashKarma.
10,000 points with the app will allow you to withdraw $10 through PayPal. I estimate that you could probably earn this every two weeks or so, if you were using the app regularly.
Even so, don't forget that your earnings are directly related to the specific offers that you complete. Some of these are free, while others cost. The offers available to you may also vary based on your location and what you've signed up for in the past.
There's one final thing to mention – reviews. CashKarma currently averages 4.5 stars on Google Play, which is pretty good. While most reviews are positive, some members do mention problems with cashing out from the app.
I also noticed that many of the positive reviewers included their code in their review. This doesn't necessarily mean that the reviews are inaccurate, but it does suggest that you should be a little cautious with the app.

Make Money – Free Cash App

Calling this app Make Money seems a little brazen, yet the app itself fares surprisingly well on Google Play. It currently averages around 4.7 stars, across more than 500,000 reviews. While customer ratings aren't everything, it's always impressive when an app can retain a high average.
When I first downloaded the app, I was surprised at how simple it looked. But, this wasn't a bad thing. The app had a minimalistic feel, while using just enough color and images to keep users interested.
The offers with this app came in many shapes and sizes, such as signing up for a free trial or downloading an app and hitting certain goals with it. I was surprised at how high the point totals reached. For example, one offer on my wall was to play Game of War – Fire Age. That offer rewarded 17,208 points (but… I would need to reach level 15 in the game to get that reward).
Based on my rough estimates, it would be possible to earn $5 to $10 per week with the app. Some weeks would be better than others, but the hourly rate would never be amazing. In fact, this style of app is best for people who are trying to fill in some spare time.

CashPirate

The CashPirate app really doesn't look like much of anything. It has an incredibly simplistic design – to the point that the whole thing seems a little strange. I don't know why the app is designed that way, but I have to admit that the app actually performs well (which is really what matters).
One cool feature is Pirate Picks. These are offers that have higher payouts than normal. For these, you generally need to install an app on your device and leave it there for at least three days.
Other ways to earn include completing surveys, signing up for free trials and completing quizzes with a 100% score. The app has a minimum cash out of $2.50, which will cost 2,500 coins.
The balance of coins to cash out value didn't seem too bad for this type of app, but it will really depend on the earning approaches that you take. For the most part, the highest income potential is from offers that cost money or that take a long time.

Swagbucks

Swagbucks remains one of the largest and most popular survey sites out there. This is partly because there are so many different ways to earn. You can complete surveys, watch videos, play games, shop and complete offers.
There are various ways to increase earnings too, such as time-limited bonuses where your points per survey are increased. You can even take steps like installing a SwagButton so that you always know when there are opportunities for extra points.
Swagbucks is one of the few sites in this field that doesn't feel frustrating to use. The process can even be enjoyable, as long as you're not expecting to earn money fast.
The Swagbucks app isn't nearly as good as the Swagbucks site. The app can be glitchy, making it hard to complete surveys and get credit for them. You might find that you get the best results from using the website most of the time and only relying on the app when you're away from your computer.

FeaturePoints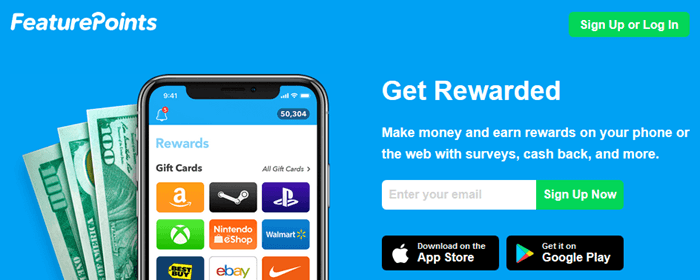 FeaturePoints is one of those apps that just looks stunning. The whole thing is well-presented, with bright colors and clear images. It gets pretty good reviews too, with an average of 4.3 stars on Google Play, across more than 114,000 reviews.
One strange aspect is that there are two ways to earn – tokens and points. Tokens seem to be used to play sweepstakes games or scratch cards, while points are what you cash out with.
The earn tab of the app highlights various ways that you can earn, including offers, surveys, small tasks and downloading apps. You need to complete an initial survey to have access to any more, but the initial survey is fast.
I liked that there were surveys available immediately after I had completed the initial survey. I didn't see many offers (aside from app downloads) on my end, but that may be related to my geographic location.
As for income, you need 3,000 points to hit the lowest cash out tier of $5 with PayPal (the lowest tier was $3 when I initially reviewed the app, but they seem to have changed it since then).

Gift Wallet

The Gift Wallet app boasts an average rating of 4.4 stars on Google Play, with ratings from more than 163,000 users. The app also looks good – someone clearly knows what they're doing with app design.
There were more methods of earning with the app than normal too, including a lucky spin, various tasks, games and an Editor's Choice selection of tasks. Rewards start at just $3 for an Amazon gift card or $5 for PayPal, so you don't need to wait forever to cash out.
I played around with the spin feature when trying the app out myself. Spinning seemed like a simple way to make coins in the app, although the whole idea would get boring fast. I found that my phone crashed a few times while doing so, which may have been related to the app.
While the app wasn't what I was looking for, I can see why it could be popular.

AppRedeem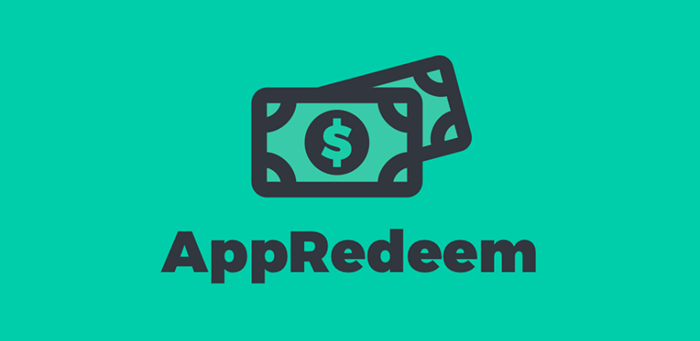 AppRedeem has an interesting array of different options for earning, such as trying out new apps, taking surveys, completing offers and watching videos. The approaches all pay out in Perk Points, with the number of points varying dramatically from one type of task to the next.
For example, you can earn up to 500 points for each app that you download and run, 10 points for watching videos, up to 2,000 points for surveys and up to 20,000 points for completing offers.
While offers have the highest point potential out of anything that the app offers, you also need to be careful with them. The highest paying offers tend to cost money. Others may require you to sign up for a free trial. Most such trials require your credit card details, so you need to remember to cancel or you will get rebilled.
The app looks good and seems to function well, but it hasn't been updated since 2017. Comments from reviewers suggest that they can still earn and cash out with the app. Still, I always recommend focusing on apps that are kept up-to-date, as these have a better chance of working well.

InboxDollars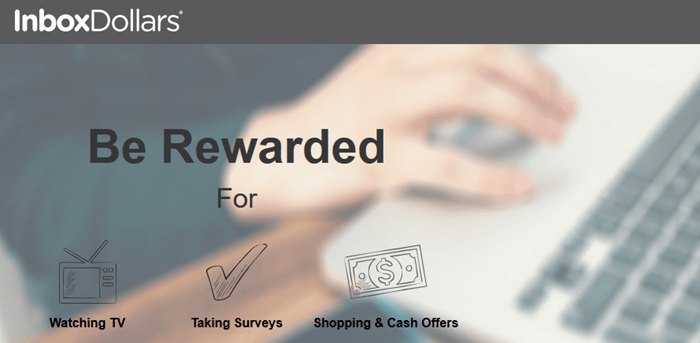 With a Google Play average of 4.1 stars, InboxDollars doesn't fare as well as some other apps on this list, but it's still clear that many people are finding success with the app. One of their biggest drawcards is that you earn $5 for signing up for the service initially.
Another important aspect is that there are so many different ways to earn. Members can complete surveys, play games, watch videos, get cash back on shopping and even earn money from reading emails.
The variety is nice. It means that you're not doing the same thing over and over again. Having more options also decreases the likelihood that you'll run out of things to do.
Of course, you're not earning much for your time. This is particularly true for the 'fun' ways to earn, like watching videos. Those mostly just give you entries into lottery-type games, You can make a little money with them, but I seriously wasn't impressed.
There are a few different options for cashing out, including a physical check, a gift card or a prepaid Visa. However, the minimum amount for cashing out is $30. I prefer apps where you can cash out at $5 or less.

Easy Rewards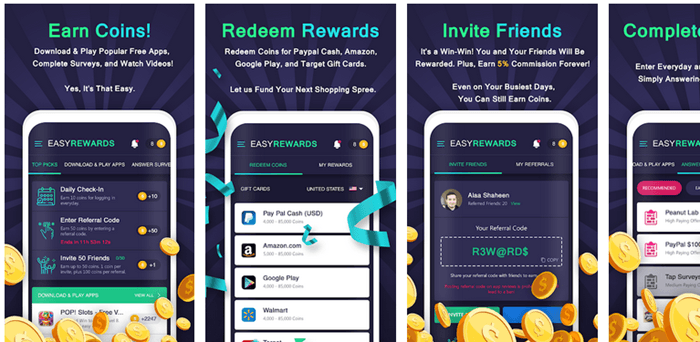 Easy Rewards is a new entry in the field. The average rating of 4.3 on Google Play is appealing, but this rating only comes from 500-odd reviews, which isn't too good at all.
The style should be familiar. You can make money by completing surveys, watching videos, playing games and installing apps. The points you earn can then be withdrawn as a gift card or through PayPal.
Because this app is so new, it's important to be wary with it. Still, it could be worth a shot, especially if the app happens to provide a large range of offers for your area.

Qmee

When I first reviewed the Qmee app, it had an average of 3.5 stars across relatively few reviewers. The app is now doing much better, with an average of 4.2 stars on Google Play, across more than 20,000 reviews.
Despite the initial rating of 3.5 stars, I found that the app performs very well. Everything about it is intuitive, including setting up an account and using the various features.
I like the fact that I was able to take surveys almost as soon as I signed up. There were even dollar amounts provided for the surveys, rather than points that then had to be converted. Some of the surveys paid very little indeed, but these were often short, making the low pay rate more forgivable (such as 5 cents for a 1 minute survey).
There is a coupon feature as well, but this just offers discounts. Some of the discounts were decent, but they wouldn't help you to make money.
Qmee's offers tab is their other way to earn, which provided a typical offers wall. While the offers weren't especially unusual, Qmee does stand out simply because the app looks good and performs well. Those two outcomes are surprisingly uncommon when it comes to apps.

Money App

The Money App stands out because it has a Google Play average of 4.7 stars across more than 200,000 reviews. It's hard for an app to get a rating like this, even ones that literally give members points for leaving a five-star review (and I suspect that this one does).
The app has a familiar collection of ways to earn, including downloading apps, completing offers and watching videos. You need to get 5,000 points to cash out which, as always, will take quite some time.
One limitation is that when you download and play games, you often need to invest a decent amount of time before you get reward points. For example, you might need to hit a certain level.
This type of time investment can be frustrating, especially if you don't like the game in question. Some users also mention that they never received credit for hitting the target, so they got nothing at all for their time.

CashOut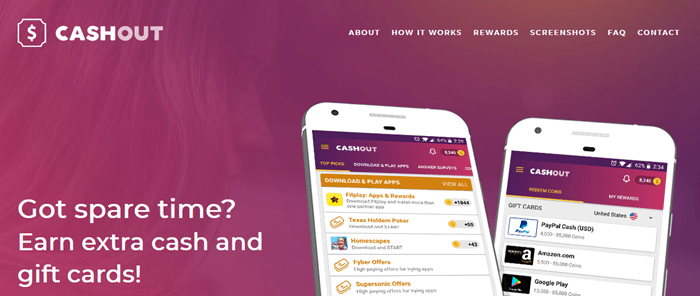 I love the fact that CashOut presents itself well, with a good balance of form and function. It's easy to figure out what to do and where to go simply by looking at the app.
The various ways that you can earn are arranged in separate tabs and include answering surveys, completing offers, watching videos and downloading apps. Users can also earn coins for checking in each day and for other tasks, such as inviting friends.
The app download aspect is interesting, as sometimes you're just downloading an app, while other times you need to spend time on it to hit a specific goal (like getting your Citidal to level 10 on Final Fantasy XV: A New Empire).
Some reviewers suggest that the payment per task is low, even for this type of app.

AppNana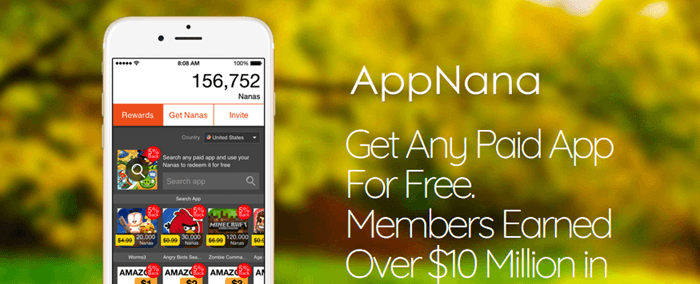 AppNana mostly focuses on app downloads. Sometimes this will involve downloading a game, but there are other types of app in the mix as well. You mostly just need to download the app and then run it once, which isn't too frustrating at all.
However, just downloading apps won't be enough on its own. The list of apps to choose from isn't huge. Even if it is updated regularly, you'll need to find other ways to earn.
Thankfully, AppNana has various options, including games within the app, videos, a daily reward and an initial reward for registering. There is a typical offers section as well. The combination of approaches should mean that there will normally be something that you can do to make money.
AppNana offers a variety of ways to cash out, including PayPal and Amazon gift cards. The cash out values start out at just $1, which is really good. Some of the cash out options even give you some of your Nanas back again.
While the balance of time to money still isn't amazing, AppNana does at least give you plenty to do. The app still gets an average of 4.4 stars on Amazon, so clearly some users are able to cash out without problems.

Make Money: Cash Rewards & Gift Cards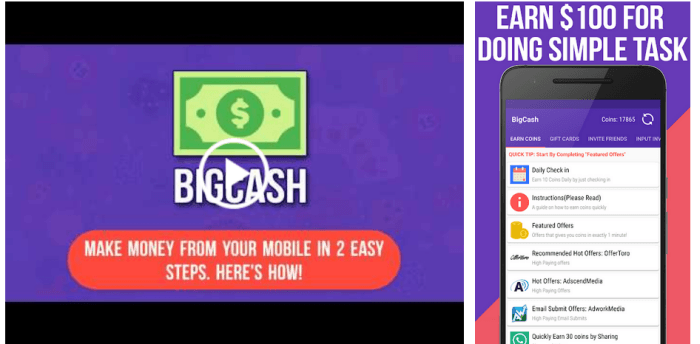 This is a second app that simply calls itself Make Money. It's not exactly an encouraging app either, as the Google Play store entry includes phrases claims like "BigCash : Earn free cash is the highest paying cash app".
Claims like this aren't great at the best of times. The claim is even more questionable with this app, as the Google Play name for the app isn't BigCash.
Despite the unappealing Google Play listing, the Make Money app does appear to function and some users have been able to cash out with the app. It costs 2,500 coins to get a $15 PayPal gift card. The amount of coins that you earn will vary from one offer to the next.
As for the offers, these are fairly similar to other apps. So, you'll earn some money from app downloads, from signing up for free trials and for completing simple tasks. There is a daily check in too. This allows you to earn a little extra without doing much work.

PointsPrizes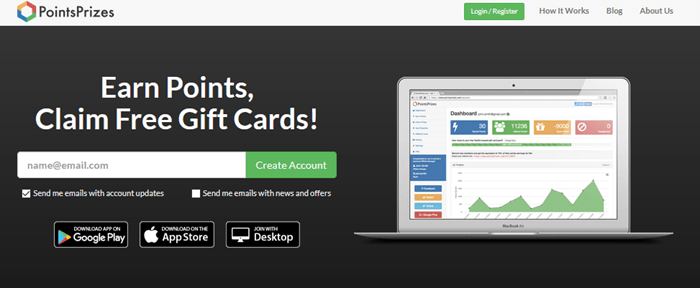 Like many offers in this field, PointsPrizes has a website that you can use, as well as an app. Either way, there are multiple ways for you to earn, such as watching videos, downloading apps and completing surveys.
The offers vary in style. Sometimes you might be signing up for a trial or completing a quiz, while other times you might need to download an app and use it for a bit. Once again, you'll need to be careful, as some of the offers may cost money.
Reviews for the app suggest that users are getting paid. There are typical problems, such as people regularly getting screened out of surveys, but this is to be expected. In the end, surveys are always demographic-specific. If you're in the wrong demographic, then you may struggle to get many surveys regardless of the company that you choose.
To be completely honest, doing online surveys will never earn more than minimum wage. In fact, most people rarely earn more than $1-$3 per hour, if they are lucky enough to get a payout.
If you want to legit make money online you need to invest time into building a website. Earn passive income through affiliate links & advertising revenue. Rather than spend an hour trying to answer boring questions, build a real web property that you can earn monthly income from.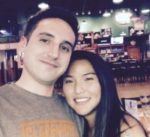 Nathaniell
What's up ladies and dudes! Great to finally meet you, and I hope you enjoyed this post. My name is Nathaniell and I'm the owner of One More Cup of Coffee. I started my first online business in 2010 promoting computer software and now I help newbies start their own businesses. Sign up for my #1 recommended training course and learn how to start your business for FREE!