Arts and crafts are all about creativity. Crafts make great gifts, and can be a fun way to spend an afternoon just exercising some creativity instead of another hour in front of the TV. Everyone from young kids to my own Grandma have some kind of craft-making they're into (my grandma loves scrapbooking and spends tons of money on it). The industry is booming. It currently has an estimated size of around $43.9 billion in the United States – and just continues to grow.
There are many ways for people to get involved in crafts. Stores like Hobby Lobby and even Walmart offer many of the materials and tools that are needed. But, network marketing provides an entirely different angle. This introduces a social component and helps teach people how to be creative and where to start with crafts.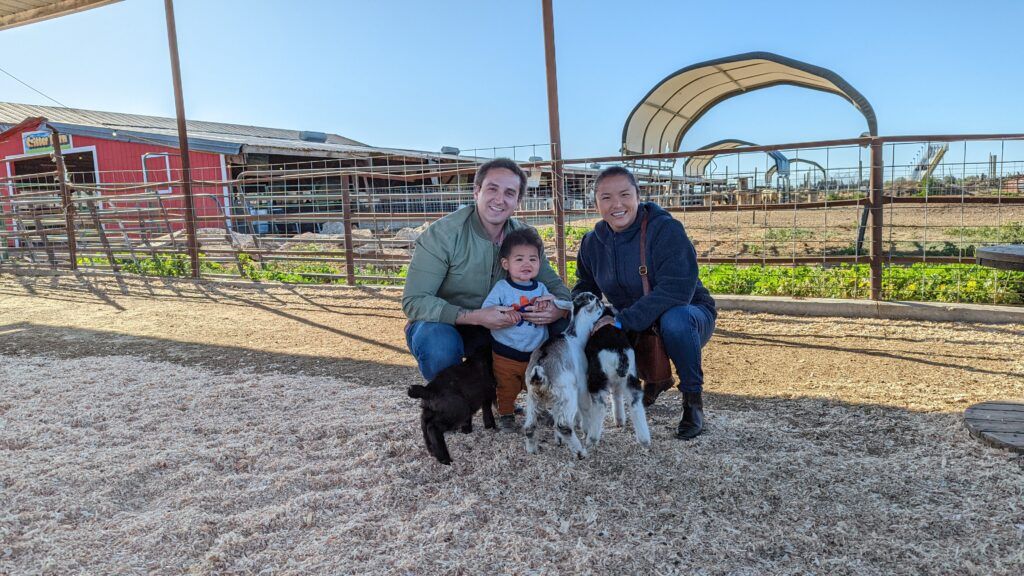 Are You Ready To Work Your Ass Off to Earn Your Lifestyle?
Are you tired of the daily grind? With a laptop and an internet connection I built a small website to generate income, and my life completely changed. Let me show you exactly how I've been doing it for more than 13 years.
The idea has merit. Many people are interested in the concept of crafts but don't know where to start. Crafts can easily be a community-centric project, bringing kids, families, or neighborhoods together.
In this post, we're looking at key details from crafts network marketing companies. Most don't use this term directly. Instead, they typically specialize in a single area (such as scrapbooking) and offer many related products. I'm not personally an affiliate for of the companies and I won't earn anything from you joining. Instead, the goal is to provide an objective summary of what you can expect.
All of the information provided was correct at the time of writing. However, network marketing companies often change their practices and plans. If you're interested in a company, you should always double check to make sure you know exactly what to expect.
And, as always, please be forewarned before joining any MLM or network marketing style company. Some people do truly find success in the network marketing field, but the process of making money with these companies often sounds easier than it actually is.
Some companies also have hidden costs and requirements to remain "active". That could mean you spend a monthly fee just to be allowed to make commissions. You'll also find that many of the biggest success stories that get passed around the groups are the people who spend their time recruiting other members instead of selling the actual products.
Craft-related products can be a part of successful business venture, for sure. Just don't get caught up in the hype of "getting rich" from selling greeting cards.

Craft Network Marketing Companies
Chalky & Company
Creative Memories
Chalk Couture
Close To My Heart
Stampin' Up!
1. Chalky & Company

Focus: Paint Powder
Minimum Cost: $99 (for a kit that contains various products)
Product Overview: Chalky & Company focuses on one type of product, which it calls Painter's Powder. This is a powder that you add to paint to change the way that it looks and its consistency. The resulting paint is chalk-like and is very easy to use.
While the powder can be added to most types of paint, Chalky & Company does sell its own paint too, which has complementary colors. There are also related products and kits that can be used to create specific crafts. Parties are used to promote the products, where people work on creating crafts together.
The appeal is easy to see. The finished pieces do look cool and many people would enjoy the process.
Other companies do offer similar products. There are even other types of chalky paint, some of which are cheaper and easier to buy. But, Chalky & Company helps make the creation process less confusing and easier for beginners. This aspect alone could be enough to promote sales.
And honestly, most potential customers won't have even heard of the concept previously.
Commission Quick View: Distributors earn 25% to 30% commission on all sales they make. These sales are made through the parties and there doesn't seem to be an online component. To remain active, a distributor needs to get $150 in sales within a month once every three months.
The products are good enough that the right audience would buy them. But, the sales approach means people need to purchase kits before a party and for every party they attend. These aspects could make sales more difficult, especially for anyone who isn't convinced about the idea or is short on money.
The team-based aspect uses a unilevel plan and involves eight different ranks. Each new rank offers greater income from your team and more bonuses. You also need two active recruits to earn anything at all from your team. That's a fairly high requirement, especially right at the beginning.
There is one good thing – the team commissions are relatively good. The first level that allows team earning gives you 7% from people you directly recruit. The final level gives you 10% from this group, 5% from the next tier, along with smaller percentages from other levels. These are pretty impressive amounts. Of course, this only matters if you can get to those ranks.
Final Thoughts: Chalky & Company is a pretty decent company for this field. The biggest limitation is that experienced crafters may prefer to get the products elsewhere to save money.
2. Creative Memories

Focus: Scrapbooking
Minimum Cost: $49/year
Product Overview: Creative Memories must be one of the most well-known crafting MLMs on the market. Their products relate to scrapbooking, which includes all of the supplies and tools that people need.
Most items are below $29.99, with some being lower than that again. Many of the more expensive items are ones that will last for a long time or just need to be purchased once, like punches and albums.
The products from Creative Memories tend to be popular and they're perfect for the right audience. There are also many unique items and themes that span multiple product types.
But, scrapbooking has become a huge industry and Creative Memories is far from unique. Most hobby stores (and many conventional ones) now stock similar products. The items from Creative Memories are also relatively expensive, which can limit the potential for sales. Creative Memories distributors are also common and the products are sold on the company's website, along with places like Amazon. This dramatically increases competition.
Commission Quick View: Creative Memories currently uses an unusual compensation structure (they've been through multiple changes). Distributors earn between 10% and 40% compensation for sales, based on their Account Balance (which is simply their annual order volume).
Sales can be made through a replicated website, but the main approach is in-person parties. These parties provide a way to promote the products and to show people what they can create. But, hosting them will often involve providing samples, which can quickly get expensive.
Income from your downline works in the same way as overall compensation. Distributors earn 2% to 8% on the sales from their entire downline, based on their Account Balance. This means no ranks to worry about and no specific structures.
Unlike most companies, there are no monthly minimums. Members can simply be as involved as much or as little as they want to be. The design does mean there are no significant bonuses and the income potential may be lower. But honestly, it's worth the tradeoff.
Final Thoughts: The compensation plan from Creative Memories is extremely appealing. The main limitation is the competition. With so many scrapbooking products and companies out there, making consistent sales could be tough.
3. Chalk Couture

Focus: Chalk paste, couture ink, transfers and related items
Minimum Cost: $99 (for a kit that includes products) + $19.99/month
Product Overview: Chalk Couture is another craft company with a very specific angle. They offer a type of paste and ink, which are both designed to work with transfers. The idea is to create products that look high-quality and elegant, which people are making themselves.
Some of the products have a similar visual style to those from Chalky & Company, although the creation process is very different. Once again, the appeal is easy to see.
Many people do love this type of home décor. The chance to make the items themselves and customize the design is incredibly appealing. The prices are also reasonable, with the paste costing from $8.99 per container and the ink costing from $9.99. The items used are consumable too. If you can get people passionate about the crafts, the potential for regular sales is high.
The limitation is the same as with other craft companies – the products aren't unique. You can get similar items in many different places, often at a better price.
Commission Quick View: There are two methods of making income. The first is to buy at wholesale prices and then resell the products. This gives a profit of up to 40%, which you get as soon as you make a sale.
The other approach is online, through a replicated website. The commission here is just 25% and you get it by the 15th of the next month. The commission difference is dramatic but 25% is still reasonable for this industry.
If you can drive traffic to it, a website is more powerful and involves less risk. But, you need to know how to do this, something that Chalk Couture is unlikely to teach. On the other hand, buying products involves guessing what people will want. The profits are higher if you can pull it off. But, there's a risk you'll get stick with excess products.
There is also a monthly bonus of either 10% or 20% of your total commissions, based on your personal volume (PV). But, you have to hit at least 2,000 PV to get that first tier. Chalk Couture doesn't state what this is in dollars.
The team aspect uses a unilevel system and relies on ranks, the same as most other companies on this list. Once you hit the second rank (which requires 200 PV and 1 recruit), you can earn 3% from the volume of your recruit and 1% from anyone they recruit. The levels go up from there, as do the requirements.
The commission amounts and requirements are mostly typical for the industry. The one odd thing is that you often get a higher percentage for the recruits of your recruits (i.e., your second tier) than for people you recruit directly. This style gives greater income potential but only if you can get a large enough team. For people with small teams, the income potential is lower.
Final Thoughts: As MLMs go, Chalk Couture is pretty good. Their products are appealing and their compensation plan isn't any worse than others in the industry. It's also nice that you can choose between reselling and having a website. But, you do have to pay a monthly fee of $19.99, which is unusual.
4. Close To My Heart

Focus: Scrapbooking and cards
Minimum Cost: $75 (for a kit containing various products)
Product Overview: Close To My Heart sells all of the products that relate to scrapbooking and card making. This includes adhesives, paper, stamps, albums, embellishments and the rest.
The prices seem to be a little cheaper to what Creative Memories sells. But, it's difficult to compare them, as each company has their own styles and types of product sets. Of the two, Close To My Heart does have an easier to navigate store, which is a bonus.
Reviews are generally positive, which seems to be the case for most similar companies. The products are decent quality and customers get exactly what they're expecting. The main challenges are simply beating out the competition and getting people involved in scrapbooking to begin with.
Commission Quick View: Consultants earn 22% commission from sales. The commission rate increases to 30% if you make more than $1,000 in sales per month, 33% for more than $2,000 in sales and 35% for more than $3,000 in sales.
Sales are mostly made through parties, although you do get a website to earn from as well. The website is free, so members don't pay an ongoing fee for it.
The in-person sales are based on the idea of buying and then reselling. Close To My Heart recommends only buying products as you or your customers need them. That should reduce the risk, but it could be a frustrating experience overall.
To remain active, you need to make at least $300 in sales per calendar quarter. This is a relatively easy goal and it allows for some good months and some bad ones.
Close To My Heart says that members can earn more by building their team. But, there are no details about the process. You would have to talk to a consultant to find the details. If you do, be wary. Some consultants may not know the ins and outs of the system, while others may not understand it completely.
Final Thoughts: There are no details on the team aspect but Close To My Heart is pretty good for earning money from commissions. Of course, you do need to buy and then resell, which is a major issue and will not work for every situation.
5. Stampin' Up!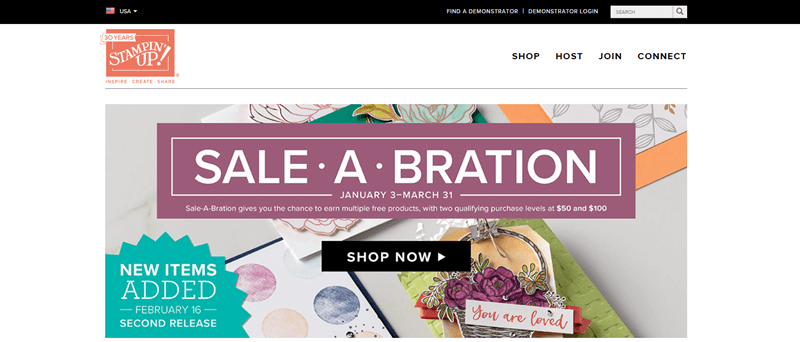 Focus: Cards
Minimum Cost: $199 (for a starter kit) (this is sometimes discounted to $99)
Product Overview: Stampin' Up is all about cards but that summary doesn't do the company justice. Their products help people create elaborate cards, in various different styles. This involves using similar types of products to Creative Memories, such as colored papers, punches, stamps, stickers and more. There are also kits to make it easy to create projects.
The finished creations do look very good and they seem like they might be fun to make. However, many are pretty complex and involve multiple different components.
The prices aren't unreasonable. For example, the Lots Of Happy Card Kit costs $35 and contains the components needed for 20 cards. Once again, you could find similar items for less at a local store. But, the convenience and guidance that Stampin' Up offers could be enough to promote sales.
Commission Quick View: Sales can be made in-person or online. In-person sales are typically made at parties, using catalogs. Distributors earn 20% commission on sales at the first rank in the compensation plan and then 25% afterward.
The team-based commissions are a little unusual. Stampin' Up just lets people earn from just three levels, with the first of these being people who you recruit directly. The percent earned per rank is based three factors: your personal sales, the number of people you've directly recruited and sales from you and your direct recruits.
At the highest tier, you need 32 individual recruits, which is a tough goal for anyone to meet. And honestly, the compensation rates at this tier still aren't amazing.
There is a rank system in place as well. Progressing through the ranks gives you access to various rewards and bonuses. The ranks are based on personal sales within a year and the number of people you have recruited. At the higher tiers, you also need some of your team members to get promoted.
Final Thoughts: Stampin' Up has decent products and a pretty complicated compensation plan. The approach is more convoluted than normal and would be difficult to optimize.
Top Pick
MLMs have their limitations and success can be hard to find. But, the options in the crafts industry seem to be better than average. Most have decent products that are likely to sell. Of the items in this list, Chalky & Company is the most powerful.
One reason is the products. These may not be entirely unique but they're much less common than scrapbooking supplies, which have become very easy to find. The compensation amounts are also decent and the ongoing requirements are reasonable. Chalky & Company also provides full details about their compensation plan, while many other companies don't.
The main limitation is the lack of a website. Having a website is always more powerful and lets you reach a wider audience. But, to be honest, most direct marketing members don't have the knowledge or desire to take advantage of this. If you specifically want to sell in person, Chalky & Company could be a good choice. If you're interested in online instead, network marketing may be the wrong model for you.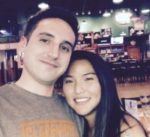 MLM Critic & Author: Nathaniell
What's up ladies and dudes! Great to finally meet you, and I hope you enjoyed this post. I have to be honest though. I'm not a big fan of MLM. Tried it. Hated it.
Affiliate marketing is cheaper, faster, and easier. See for yourself and join millions of other successful affiliates generating income from their blogs!
No inventory. No fees. No recruiting. 3 BILLION potential buyers online.
Reader Interactions