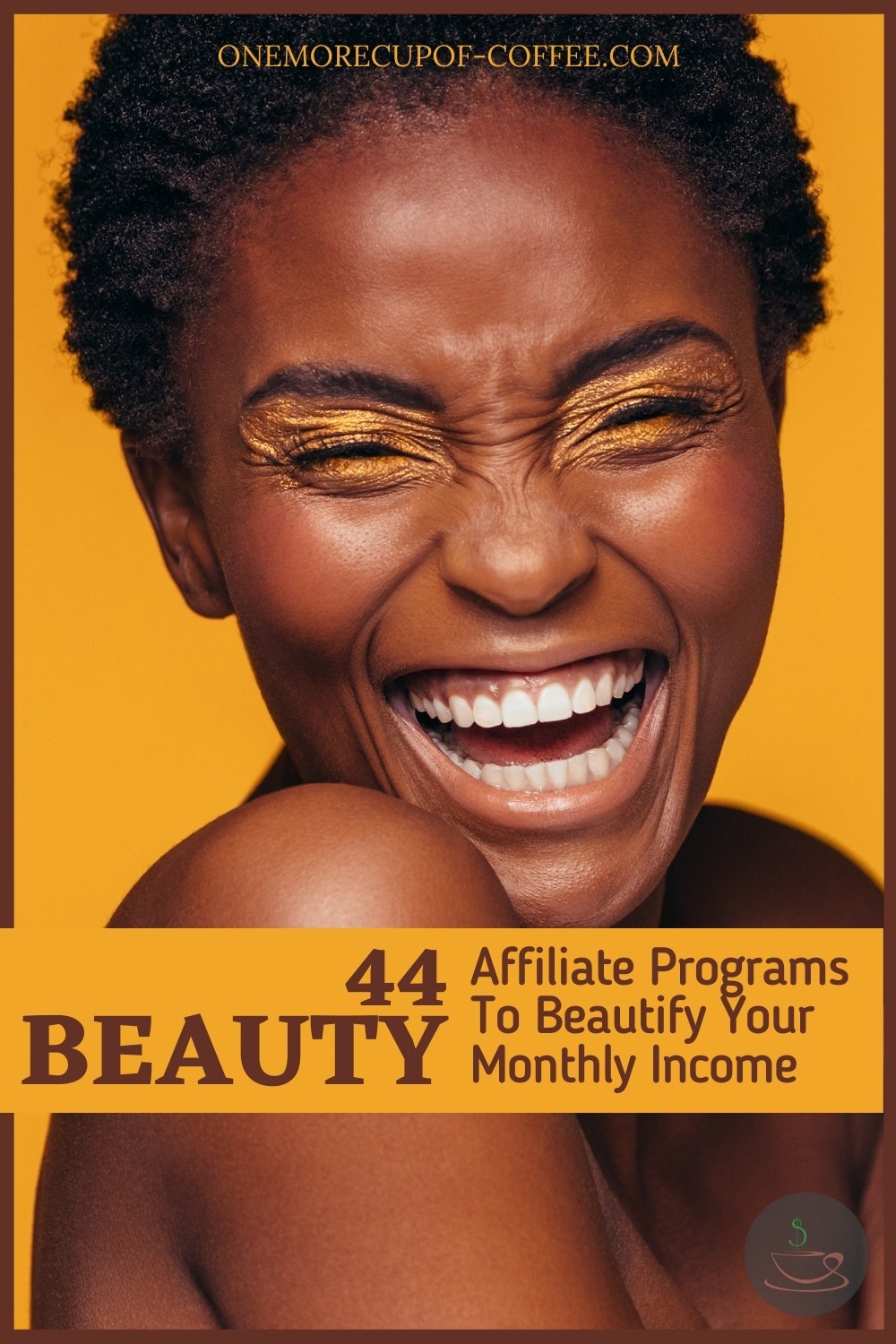 The beauty and cosmetic market in 2016 was a 62 billion industry in the US with skincare products making up almost 37% of the market. Other product categories include hair care, makeup, perfumes, and toiletries.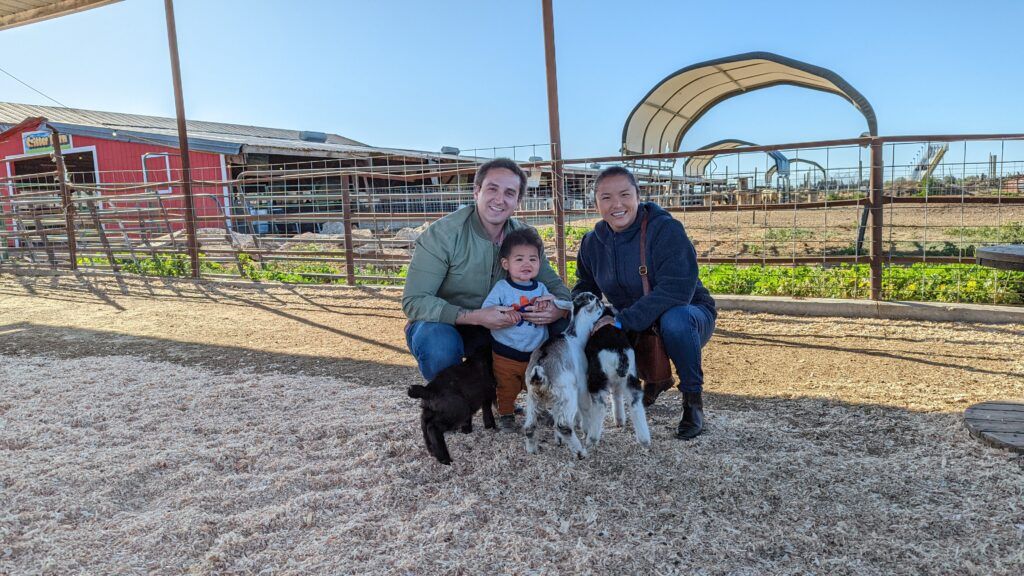 Are You Ready To Work Your Ass Off to Earn Your Lifestyle?
Are you tired of the daily grind? With a laptop and an internet connection I built a small website to generate income, and my life completely changed. Let me show you exactly how I've been doing it for more than 13 years.
While only a handful of companies have controlled the industry for the last couple of centuries, the rise of e-commerce has helped independent brands have a bigger impact on the market. Here are the top 10 beauty and cosmetic affiliate programs you should start your business with.
I've listed even more beauty affiliate programs by niche, with hundreds of possible companies to work with and niche site ideas. Plus, you can dig specifically into makeup niche ideas, since I've written about it extensively, seeing as it's such a popular and lucrative topic, with multiple sub-niches you could potentially turn into a profitable website. Plus I also published a list of makeup affiliate programs where you can discover more companies worth promoting on your affiliate site.
This list really is just the beginning. Of this list of 50 beauty affiliate programs, there are many more to research, and well, if you're looking at this list then you probably should figure out how you're going to narrow down your niche. As I mention in the video below, I don't consider "beauty" as a niche. It's not narrow enough. If you haven't picked a niche yet, then "how is beauty defined" is a perfect place to start. What type of person wants to be beautiful and how do they define beauty can help you narrow down your audience and find appropriate affiliate programs to promote.
If you haven't started your beauty blog already, then I recommend choosing a brand and getting started ASAP! This opportunity is not going away any time soon, so the question is not can you make money promoting affiliate programs on a beauty blog, the question is, do you have the motivation to start and the work ethic to get it done?
Beauty Affiliate Programs
BH Cosmetics
Realher
BeautyStoreDepot
Elizabeth Arden
Erno Laszlo
Murad
VIOLET GREY
Top Secret
Yves Rocher
Scentbird
Madison Reed
The Detox Market
Beautylish
Style Korean
Coastal Scents
Integrity Botanicals
The Skin Store
Mommy Makeup
Mica Beauty Cosmetics
Farmacy Beauty
Smashbox
Tarte
Paulas Choice
Be Well Company
Dermstore
Fragrances & Cosmetics
Bobbi Brown
Benefit San Francisco
Ayla
Beauty Tap
Wish Trend
Treat Beauty
Camomile Beauty
Ecco Bella
Luxy Hair
SNI Hair Care
Babo Botanicals
Caley Cosmetics
100% Pure
Alpyn Beauty
Xlash
Sundaily
Olive Young
Orabel
1. BH Cosmetics
BH Cosmetics offers a competitive 8% commission rate with a long 90-day cookie life
BH Cosmetics was born and raised in Los Angeles and is a leader in the beauty industry. They sell high-performance makeup in vivid colors that unite style and glam. They are passionate about discovering new beauty innovations and help you express your individuality one bold beautiful color at a time. They run weekly and monthly consumer promotions and sales to help convert leads.
Affiliates receive 8% commissions plus bonuses. The cookie duration is 90 days. The average order value is $38 with a conversion rate of 6.46%. BH Cosmetics uses Linkshare to manage its affiliate program.
Affiliates are allowed to use direct linking and deep linking. They provide coupons and banners that can be used on your website, blog, or email promotions or will create custom creatives for you. Their dedicated in-house affiliate managers also send out monthly affiliate newsletters and run monthly incentives and affiliate contests.
Why You Should Promote BH Cosmetics: Competitive commission rate plus bonuses, great conversion rate, long cookie life
BH Cosmetics is a beauty industry leader that offers their affiliate an 8% commission rate plus bonuses, monthly incentives, and affiliate contests to reward its top sellers.
2. Realher
Realher creates beauty products to empower women and offers their affiliates 10% commissions with a 10-day cookie duration
Realher has been featured on Popsugar, Refinery29, and Nylon. They want their products to empower women and are proud to say that 100% of their employees are women. They put affirmation quotes on every product to help motivate and carry their customers through problems and different challenges in their life. They have been donating 20% of their proceeds to AAUW for the past 2 years.
AAUW has been empowering women for more than 100 years. They focus on women's education, leadership, and pay equality. All Realher's formulas are 100% cruelty-free and utilize natural ingredients like aloe vera and shea butter.
Affiliates earn 10% of all sales plus potential bonuses. The cookie life is 10 days. The average order value is $35 with a high conversion rate of 6%. Affiliates can use their website, blog, or social media account to promote Realher. They run weekly and monthly consumer promotions along with monthly incentives and contests for their affiliates. Realher uses LinkShare to manage their affiliate program.
Why You Should Promote Realher: High conversion rate, great commission percentage plus bonuses, 20% of proceeds donated to charity
Realher is run by women for women. They donate 20% of proceeds to charity and focus on empowering women with their products. Their high conversion rate and generous commission rate make them worth checking out.
3. BeautyStoreDepot
Beauty Store Depot offers a great selection of beauty products at the best prices online. Affiliate receive 11% commissions with a 45-day cookie life
BeautyStoreDepot was founded in 2005 with the goal of offering beauty lovers their favorite products at the best prices online. They are a full-service beauty and skincare eCommerce site with over 20 years of experience in the beauty retail market. They have a loyal audience of beauty-savvy women between 25-49.
Customers have over 4,000 trusted beauty brands to choose from and product education to help you make the right choice. They offer quality beauty brands at competitive prices along with purchasing incentives like free samples with every order, free and fast domestic shipping with no minimum, and an easy return process. BeautyStoreDepot has a 120% low price guarantee or they will refund you the difference.
Affiliates receive an 11% standard commission which is one of the highest in the beauty field. Their site has a high 5% conversion rate with a long 45-day cookie duration. BeautyStoreDepot uses Shareasale to manage their affiliate program. To help their affiliates succeed they offer tools, creative, educational product information, and featured products and promotions. They also have a dedicated affiliate manager to assist with custom requests.
Why You Should Promote BeautyStoreDepot: Loyal customer base, high conversion rates, competitive commission rate, long cookie life.
BeautyStoreDepot sells over 4000 of the top beauty and skincare brands with a 120% lowest price guarantee. Affiliates receive a very high 11% commission rate with a 45-day cookie life.
4. Elizabeth Arden
Elizabeth Arden is a global prestige beauty company that offers their affiliates a generous 8% commission rate
Elizabeth Arden was founded in 1910 and has grown into a global prestige beauty company with a large portfolio of high-performance anti-aging skincare, trend-setting colors, and legendary fragrance brands.
Their products are world-renowned, best-selling, and award-winning. Some of their product lines include Eight Hour Cream, PREVAGE® anti-aging treatment, celebrity fragrance brands of Elizabeth Taylor, Mariah Carey, and Britney Spear, designer fragrance brands of Lucky Brand, Juicy Couture, Rocawear, and more.
They run frequent exclusive online promotions like gifts with purchase, free shipping, and discounts to help increase sales. Elizabeth Ardon uses Commission Junction to manage their affiliate program. To sign up, search for them in the Advertisers section.
Why You Should Promote Elizabeth Arden: World-renowned beauty company, generous bases commission rate with bonuses, exclusive online promotions
Affiliates receive a great 8% commission rate and higher rates are available for top sellers. They only ship to the US though so you only are limited in your marketing audience.
5. Erno Laszlo
Erno Laszlo has been creating groundbreaking skincare since 1927. Affiliates receive a competitive 10% commission rate with a 30-day cookie life
Erno Laszlo has been celebrating bold women & bright skin since 1927. Dr. Laszlos's groundbreaking skincare discoveries have helped cure a Princess's acne, treated the skin of the most famous faces in Hollywood, and helped develop modern beauty rituals adored by fans worldwide.
They blend science and style in their world-class treatments because real luxury is real results. Customers earn reward points on every order and receive free shipping on all domestic orders over $50. They ship to the US, Canada, and internationally. Erno Laszlo runs special promotions and gifts with purchase each month and Bi-annual Friends & Family sales period.
Affiliates receive commissions on all sales excluding gift cards. The average order value is an incredibly high $150+. The cookie duration is 30 days. Erno Laszlo uses Commission Junction to manage their affiliate program. They are constantly updating their text and creative banner links to provide you with the most up-to-date content. Affiliates also get access to the full Erno Laszlo collection, new product links, and promotional coupon codes.
Why You Should Promote Erno Laszlo: Extremely high average order value, great commission rate, lots of marketing materials
It's important to note, Erno Laszlo has a search policy for their affiliates. You can not use their trademark name, domain name, or misspellings. Be sure to read through their terms and conditions before you start promoting their products to make sure you are following all of their affiliate rules.
6. Murad
Murad is a global leader in skincare science and gives their affiliates 11% commissions on sales with an average order value of $90
Howard Murad, M.D. has devoted his life to the science of internal and external skincare and become one of the country's foremost authorities on skincare. After treating a wide variety of individuals with all types of skin concerns, he started developing targeted formulas to alleviate skin conditions.
Murad is a global leader in skincare science with products including acne, anti-aging, cellulite, and age spot treatments. New products are developed on a regular basis. They also have ongoing promotions including free products and free shipping.
Affiliates earn 6.40% commissions on all orders with an average order size of $90. They use a 30-day tracking cookie. Murad uses Awin to manage their affiliate program. They provide their affiliates with dynamic banners and text links to promote their products. Their affiliate team will work with you to help you succeed and increase monthly commissions.
Why You Should Promote Murad: High average order size, great commission rate, global skincare leader
Murad not only runs lots of sales and promotions to help increase your conversion rate, but they also work with all their affiliates to help you succeed. Their cookie life is a lot lower than most of the other affiliate programs so you might want to join a few other programs that have longer cookie lives.
7. VIOLET GREY
VIOLET GREY sells only the top luxury brands and offers a very competitive 12% commission rate
VIOLET GREY is a luxury content and commerce beauty company. They sell over 100 niche and luxury brands curated by Hollywood's top makeup artists and experts. It's a community of artists that adheres to The Violet Code, a set of standards each product is held accountable by. Each product is rigorously tested and authenticated to create an exclusive selection of Hollywood's hero beauty products.
Affiliates receive a very competitive 12% commission rate. The cookie life is 30 days. Affiliates have access to the daily data feed and their staff to answer any questions. VIOLET GREY is an invite-only affiliate program. To join email them with your name, website URL, country, and email address. If you are a suitable fit for their program, they will extend an invitation.
Why You Should Promote VIOLET GREY: Curated selection of Hollywood's top niche and luxury beauty brands, great commission rate, long cookie life
It's important to note that VIOLET GREY is an invite-only list because they want to make sure they are only being marketed on sites that hold up to their beauty standards. If you get approved you will receive a generous 12% commission rate with a 30-day cookie life.
8. Top Secret
Top Secret offers an incredibly high 15% commission rate on their natural-looking cosmetic solution for instantly thicker-looking hair
Top Secret is the most natural-looking cosmetic solution for thicker, fuller-looking hair. It provides an effective temporary solution to enhance the appearance of your hair by filling in overall thin areas.
Top Secret is safe, hypoallergenic, effective, and stays on until you wash it out. It's made out of high-quality natural keratin microfibers. Their patented precision Airburst Applicator gives you a fine mist of fiber exactly where you want them. It's so precise you can use it on eyebrows, mustaches, and beards. It is great for men and women and comes in 9 colors to match your hair. The results speak for themselves but you can also check out their reviews on their website and on Amazon from their happy customers.
Affiliates receive amazingly high commissions of 15% on all online purchases with a processed valid payment. The cookie duration is 30 days. Top Secret Fibers uses Refersion to manage their affiliate program and payout affiliates. They also run frequent sales and promotions to help increase sales conversions.
Why You Should Promote Top Secret: Very high commission rate, high-quality temporary hair enhancing products, long cookie life
Top Secret offers their affiliates a very generous 15% of sales and runs frequent sales and promotions to help you increase your conversion rates.
9. Yves Rocher
Yves Rocher offers their affiliates a very high retail commission rate of 15% with a 3o day cookie life
Over 50 years ago, Yves Rocher created Botanical Beauty. His goal was to create beauty care that respects your skin and is respectful of nature. Yves Rocher has a large selection of botanical beauty products including skincare, makeup, fragrances, body care, and more. They offer their customers a great customer service experience including a free gift with any purchase and attractive promotions. Free shipping is available with orders of $40 or more and all their products come with a money-back guarantee.
They offer their affiliates an incredibly high 15% commission rate on sales. The cookie life is a generous 30 days. Yves Rocher uses Commission Junction to manage their affiliate program. To join search for them in the Advertisers section. Affiliates have access to links and banners, their product data feed, and can track their sales.
Why Should You Promote Yves Rocher: High retail commission rate, good cookie life, well-respected beauty brand
It's important to note, affiliates only receive commissions on online sales and not from their catalogs or magazines. It is strictly forbidden to promote offers that are not available to affiliates like their Newsletter exclusive offers. Be sure to read through their terms and conditions to learn how to avoid being terminated for the program.
10. Scentbird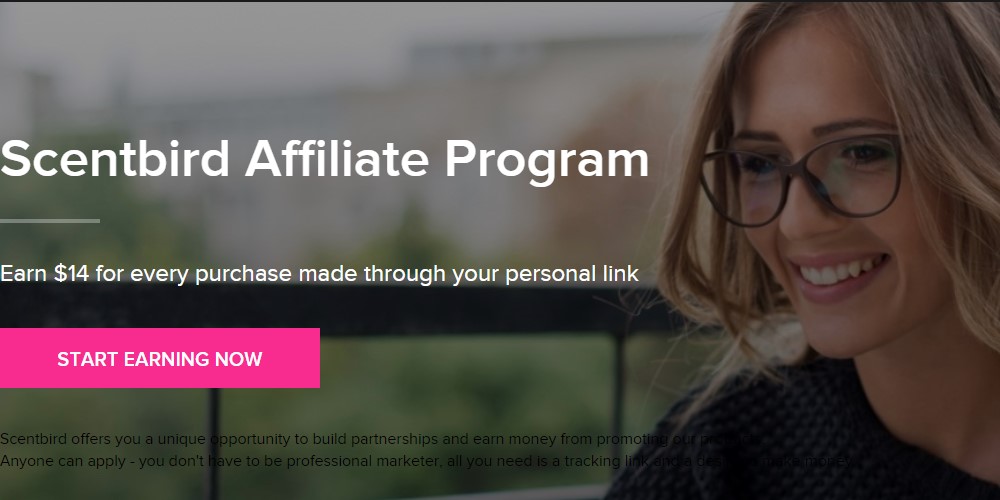 Scentbird offers a monthly subscription service for trying out new fragrances. Scentbird sends you a 30 day supply of top designer fragrances from brands like Dolce and Gabbana and DKNY for $15.95/month. The idea is that once you have used it for 30 days, you should have a good idea of whether or not it's one you want to buy a full-sized bottle of. They have plans for men and women.
Ultimately, their goal is to help customers find their "dream scent" in a way that is fun, positive, and indulgent. They leverage their database of scent profiles as well as reviews from existing customers to help everyone find the perfect one.
Why you should promote Scentbird: They offer a fun and unique service that allows people to try high-end products at a low price before making a commitment.
11. Madison Reed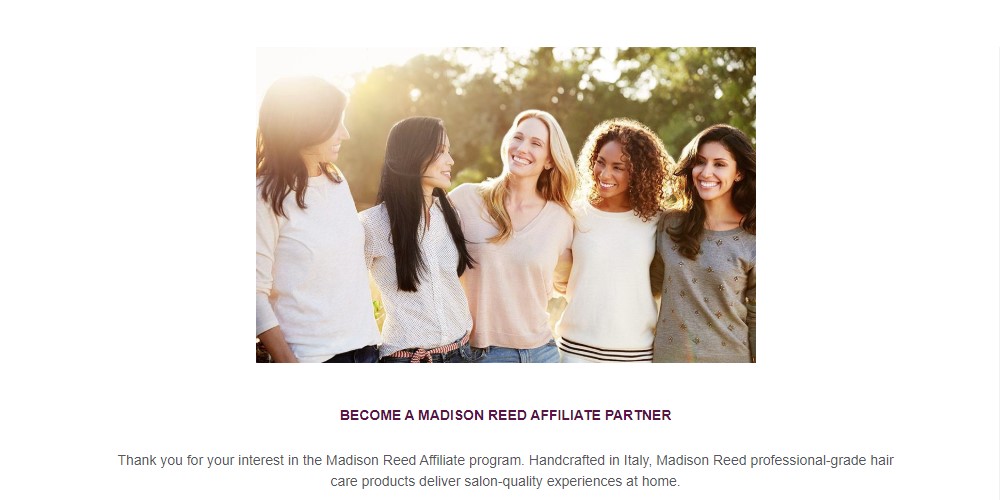 Madison Reed sells a line of professional quality hair colors with safe, mostly natural ingredients. They also offer everything anyone could need in relation to coloring their hair.
You can get shampoo and conditioner made for colored hair, root touch-ups, priming and bonding treatments, highlights, hair tools, and accessories. Once you have everything you need, they offer personalized guidance to ensure your at-home coloring experience is as good as it can be.
Affiliates are given up to a $25 commission when a customer makes a purchase from Madison Reed for the first time. They also offer $10 affiliate referral bonuses and free hair color trials to all new affiliates. They partnered with ShareASale to run their affiliate program.
Why you should promote Madison Reed: They offer a comprehensive hair coloring experience with hair dye that is far less damaging than most chemical-filled brands. They offer help, guidance, and customer service beyond selling the product – they truly care about helping their customers get their perfect hair.
12. The Detox Market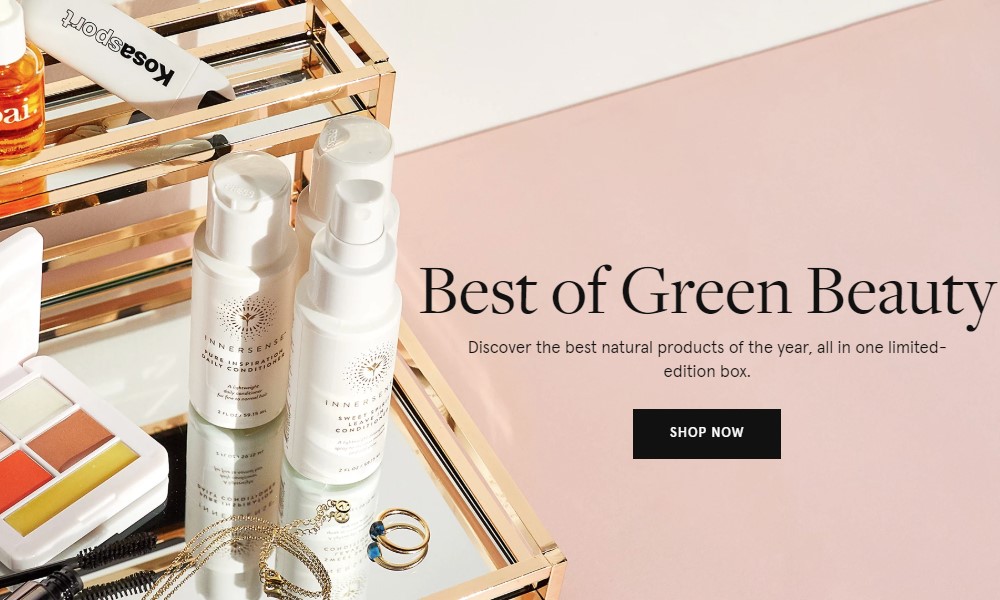 The Detox Market has been in operation since 2010 and has been passionately pursuing the creation of green, healthy beauty the whole time. The founder was inspired to start the company after a friend was diagnosed with breast cancer and he began learning about the toxic ingredients in beauty products.
Each and every ingredient is put through rigorous study and testing so that customers can be confident in the health and safety of the products.
They carry everything from skincare, to makeup, to hair and body products. They also offer a series of aromatherapy and supplements for the maintenance of overall health and wellness. Lastly, they offer a "detox box" which is a monthly subscription. They feature one brand each month. Subscribers enjoy discounts and the ability to build up points.
The affiliate program is straightforward with a 10% commission rate that is applied to all sales – products or subscriptions.
Why you should promote The Detox Market: They are passionate about creating products in all categories of beauty that are safe and healthy for everyone.
13. Beautylish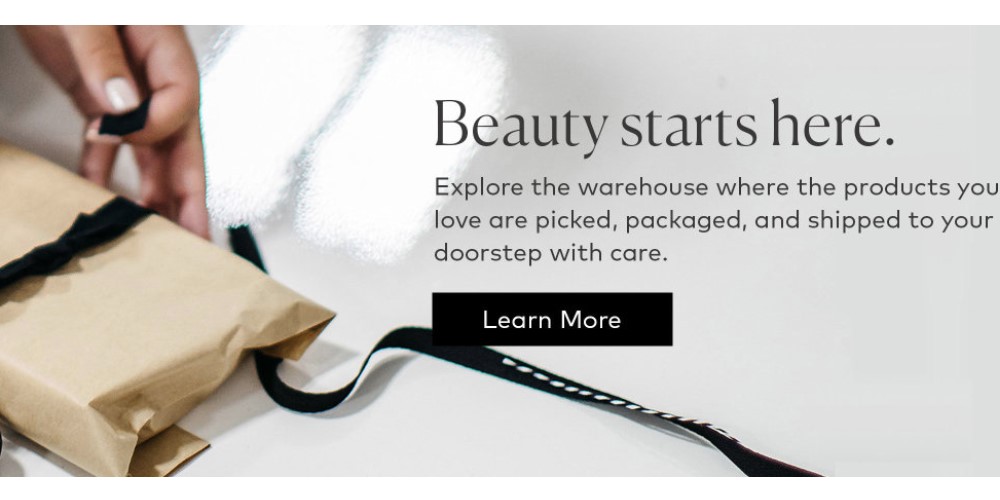 Beautylish supplies a huge selection of health and beauty products. They carry collections from over 100 brands of all kinds. You can get just about anything you need here. They sell makeup, skincare, fragrances, hair products, nail care, tools, brushes, and accessories.
Their commission rate is standard at 10% but this huge variety makes for a lot of earning potential.
In addition to the wide variety of products for sale, Beautylish hosts a wonderful, helpful community of beauty gurus who offer advice, tutorials, videos, how-tos, and lots of other content. This is actually where they started in 2010, and the community felt incomplete. They launched their own line in 2012 and grew from there.
Why you should promote Beautylish: Customers can come to Beautylish to stock up on their favorite products and learn how to best use them at the same time. Their selection of hundreds of different products gives affiliates plenty of opportunities to earn.
14. Style Korean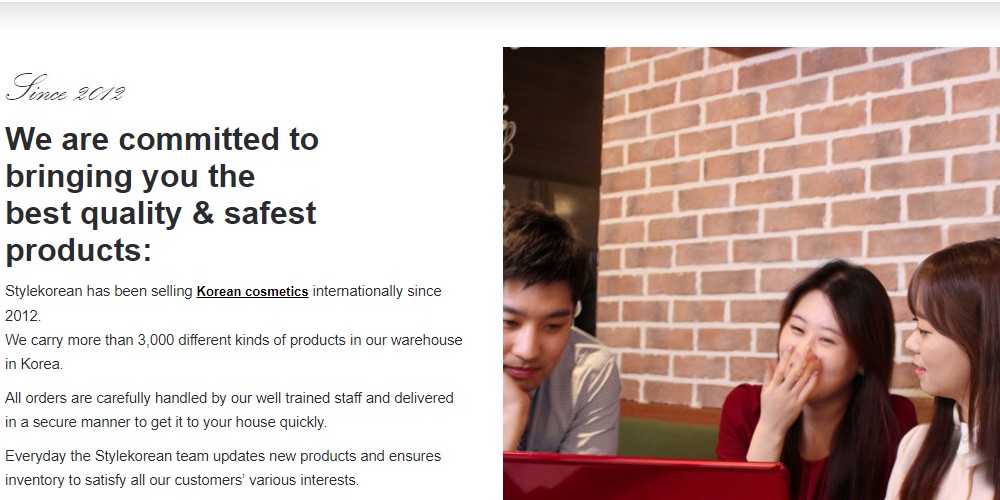 Style Korean is committed to bringing its customers the best, safest, and highest-quality Korean beauty products. They have been selling internationally since 2012 and have over 3000 different products to choose from.
Their focus is on skincare, with many cleansers, masks, and acne care products available. They also carry a selection of makeup and hair care products. They understand how quickly beauty trends can change and evolve and they work hard to stay on top of them so you don't have to. Korean skincare has been found to be especially good for those with sensitive skin and allergies.
Their commission rate is lower at 7% but their huge selection of a unique type of product will help to draw customers in.
Why you should promote Style Korean: They are dedicated to offering a wide variety of the best products within a unique beauty niche: Korean beauty. Some people prefer to buy from Korea and promoting this company could get you some regular customers.
15. Coastal Scents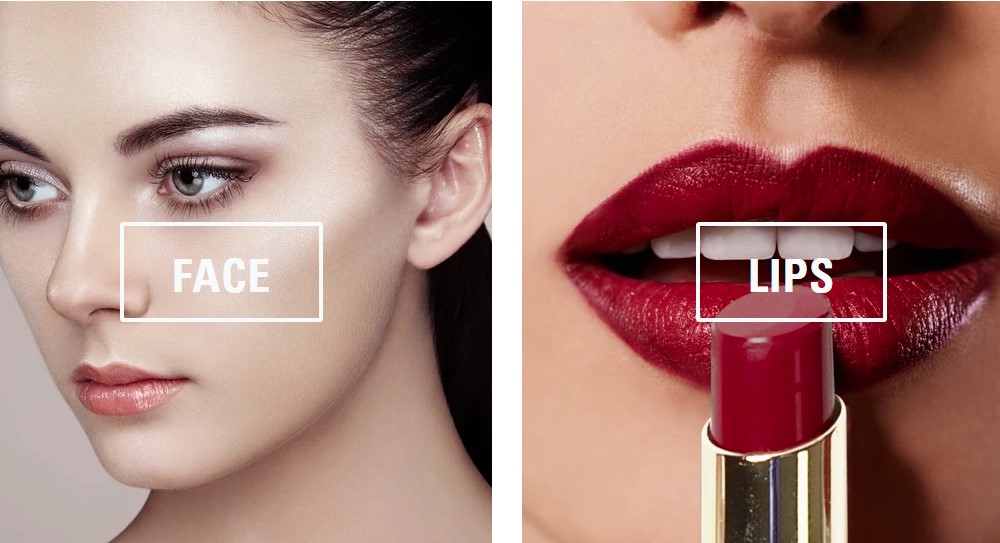 Coastal Scents has been selling its makeup for over a decade. They strive to provide the best quality possible at low, reasonable prices. They want as many people as possible to have access to beautiful, good-quality makeup.
They sell plenty of individual products in all major makeup categories – eyeshadow, eyeliner, blush, etc. They also offer a few bundles of eyeshadow and eyeliners for those who want a huge variety to themselves. They can get a slight discount when they buy the whole thing at once.
Affiliates can take advantage of these discount bundles and the rest of what is always on sale to encourage their customers to get great products at an even bigger discount.
Why you should promote Coastal Scents: They offer over 800 high-quality items at an affordable price that everyone will appreciate. They offer fantastic customer service and make it clear that they truly care about their customers.
16. Integrity Botanicals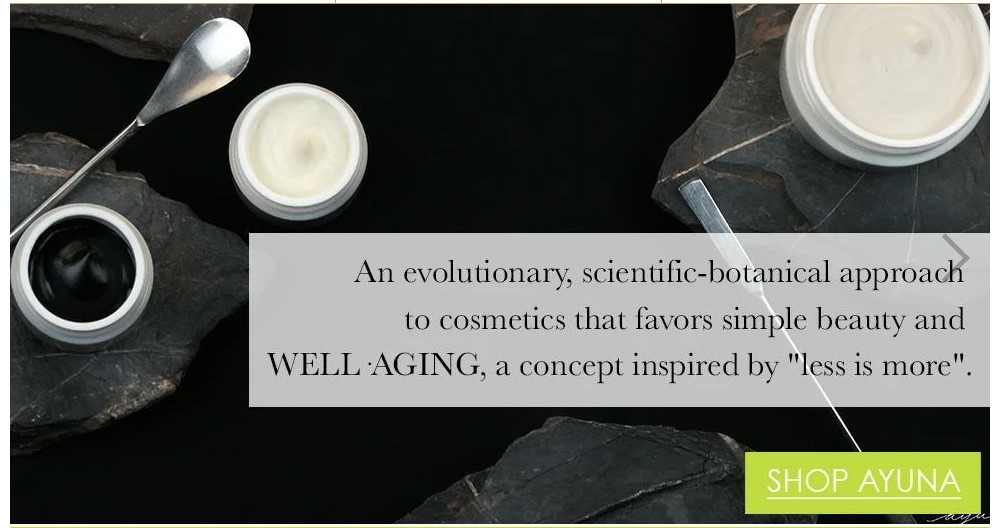 Integrity Botanicals prides itself on being the premier online shopping destination for all-natural and organic beauty and skincare. They have been offering a huge selection of some of the world's best clean, green, and healthy beauty products since their inception in 2011.
They have something in every category you could imagine when it comes to beauty – skincare, body care, hair care, makeup, baby, wellness, and even a section for men. All of their products are vetted and personally tested by passionate advocates for health and beauty.
Their affiliate program gives others with the same passion an amazing opportunity to partner with them and promotes some of the best products available. Their compensation is fair and standard at 10% commission.
Why you should promote Integrity Botanicals: They have a passion for providing a wide range of products that are clean, safe, natural, and good for the environment. The products are tested and approved by those with a passion for clean, green beauty.
17. The Skin Store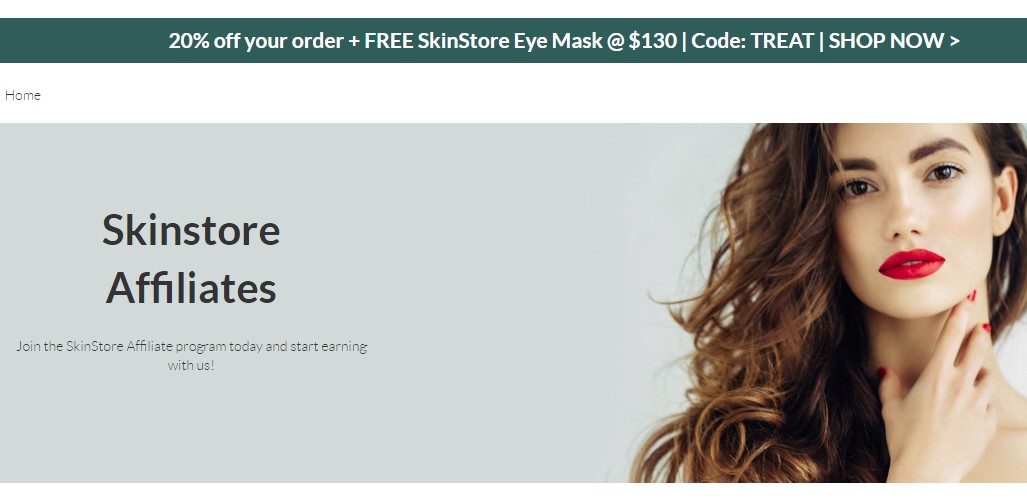 True to their name, The Skin Store supplies a selection of skincare products. Their focus is on quality and they carry a number of designer brands. Their emphasis is on the skin, providing customers with ready-made cleansers to individual ingredients should they choose to make or add to their own.
They also have a selection of body care, hair care, and wellness products to round out what they offer. This means that customers can come to The Skin Store and get everything they need.
Their variety combined with their many options and high quality will lead to a high conversion rate, giving a lot of potential to their 10% commission rate.
Why you should promote The Skin Store: They offer one of the biggest selections of designer, high-quality skin and body care that leads to high conversions.
18. Mommy Makeup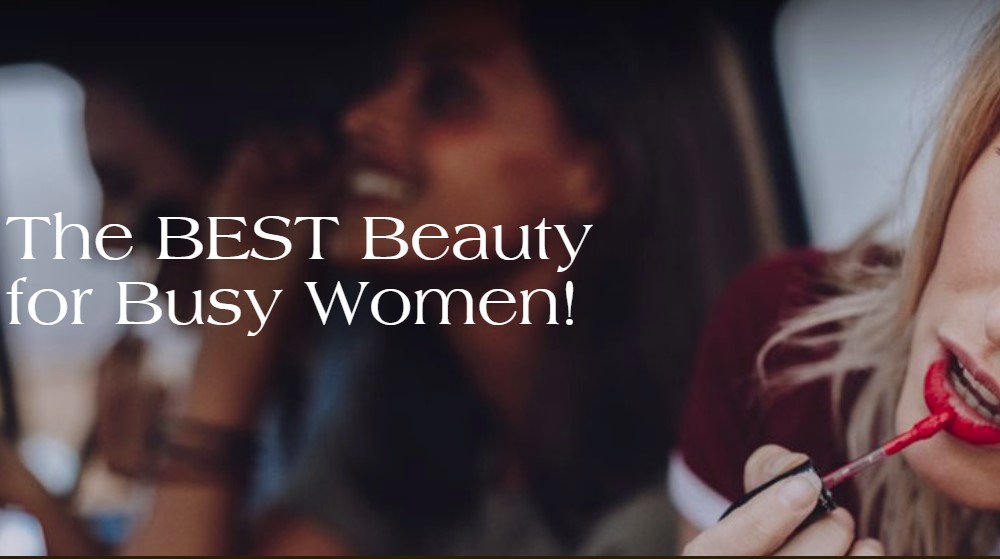 Mommy Makeup was founded by a mother who knows what it's like to be busy. She believes that moms shouldn't have to sacrifice fashion, style, and their love of makeup just because they had children.
She realized that she would no longer be able to use her old routine, with 15 different products each with a brush or applicator of their own. She set out to create simple, easy, multi-purpose products and tools for busy moms to look beautiful in no time at all.
Her line consists of items for the face, eyes, and lips, including makeup sets that can be applied in six minutes. Lastly, there are videos, tutorials, and a blog full of helpful content.
Why you should promote Mommy Makeup: They recognize the unique need that moms have for a fast, easy routine that works around the kids. Founder Debra-Rubin Roberts has created the products and processes necessary to achieve this.
19. Mica Beauty Cosmetics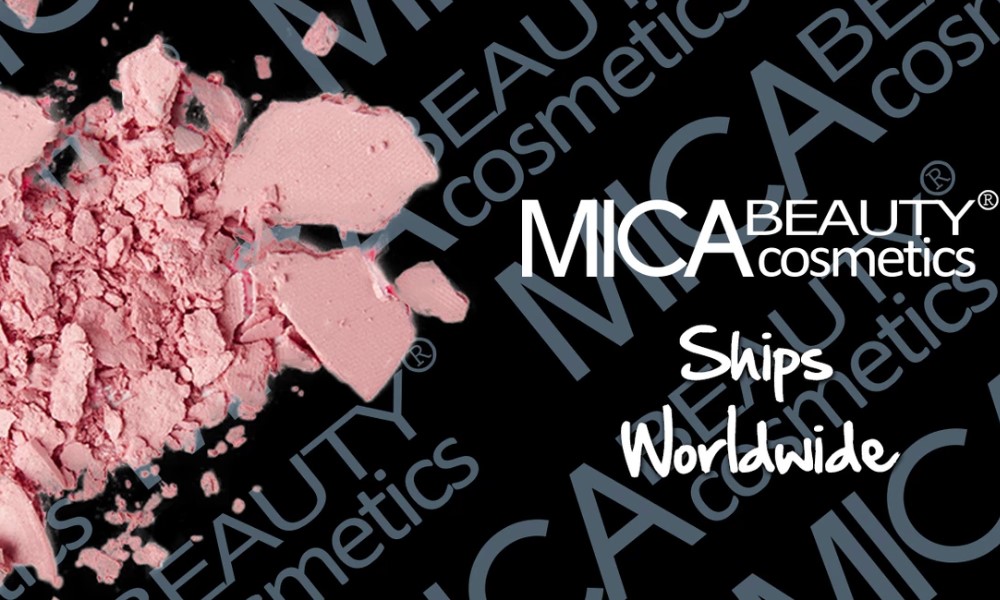 Mica Beauty set out to create an all-natural makeup line that maintained high professional quality. They began work on this in 2011 and have since achieved their goal. They are now a leader in the beauty industry, shipping their amazing products worldwide.
Mica Beauty has created a line of mineral makeup with all-natural powders made of pure mica and other minerals. This mineral makeup gives you a quality, natural finish in just a few minutes. The ingredients in the product work together with the natural oil on your skin to provide full coverage. Their makeup also has high levels of antioxidants that keep skin healthy.
Their affiliate program is an impressive one. They offer a solid 18% commission, with a three-tiered structure after that. This means that if you refer other affiliates, you'll get a smaller percentage of their commissions as well. This goes on for three levels. Their cookie tracking also lasts a lifetime which is a rare component indeed!
Why you should promote Mica Beauty Cosmetics: They offer professional quality makeup with all-natural ingredients – this can be hard to find. Their lifetime cookie tracking is also rare and impressive.
20. Farmacy Beauty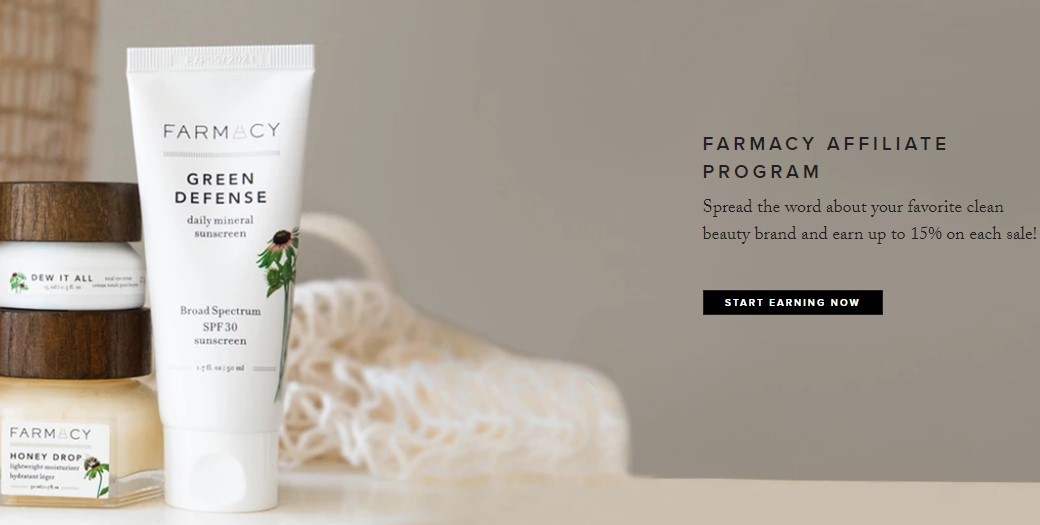 The focus of this skincare line is not just to cleanse and hydrate, but to heal. They do this by studying the best, most potent ingredients nature has to offer. From this, they create unique and powerful formulas that will do wonders for the skin. They do this through a variety of cleansers, moisturizers, and masks.
They are also dedicated to sustainability. They use only local, organic farms to source their ingredients. They also use green packaging that includes FSC certified paper from properly managed forests, ink that uses renewable raw materials, and recyclable jars.
They offer affiliates a strong 15% commission rate and access to new products and promotions.
Why you should promote Farmacy Beauty: Their skincare is organic, locally, sourced, and designed to both clean and heal the skin. Their dedication to sustainability is admirable and their efforts make a difference.
21. Smashbox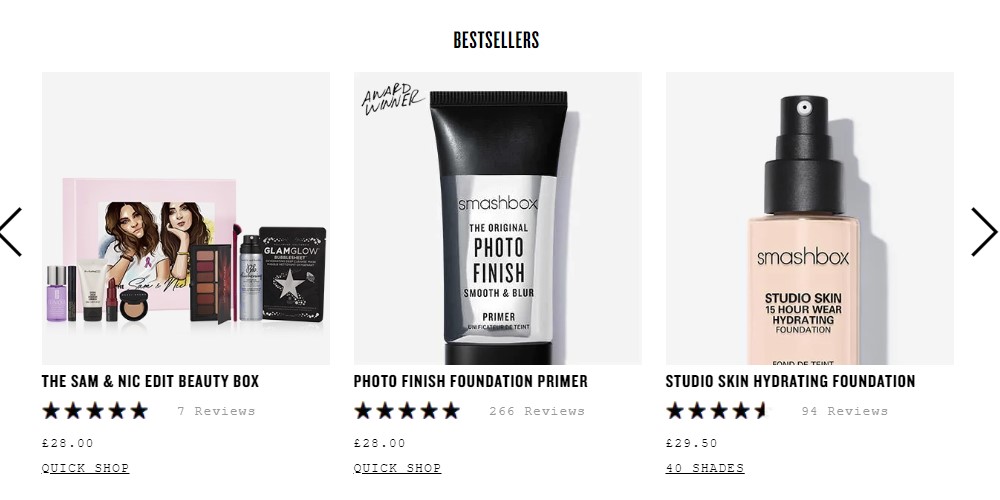 Smashbox is a popular and well-known brand of makeup. Smashbox was originally a photo studio in LA. They would spend lots of time creating and perfecting new looks for their photos. It got to the point where they wanted to share their secrets with other makeup lovers.
They are well known for their primers, but they carry everything one could need for the eyes, lips, and face. The quality of their products is top-notch and offers that perfect photo-ready look. Their colors are perfect for an edgier, bolder look if that's what you desire.
Affiliates can signup via FlexOffers.
Why you should promote Smashbox: They are a well-known brand with an established reputation. This has the potential for a high conversation rate when advertised properly.
22. Tarte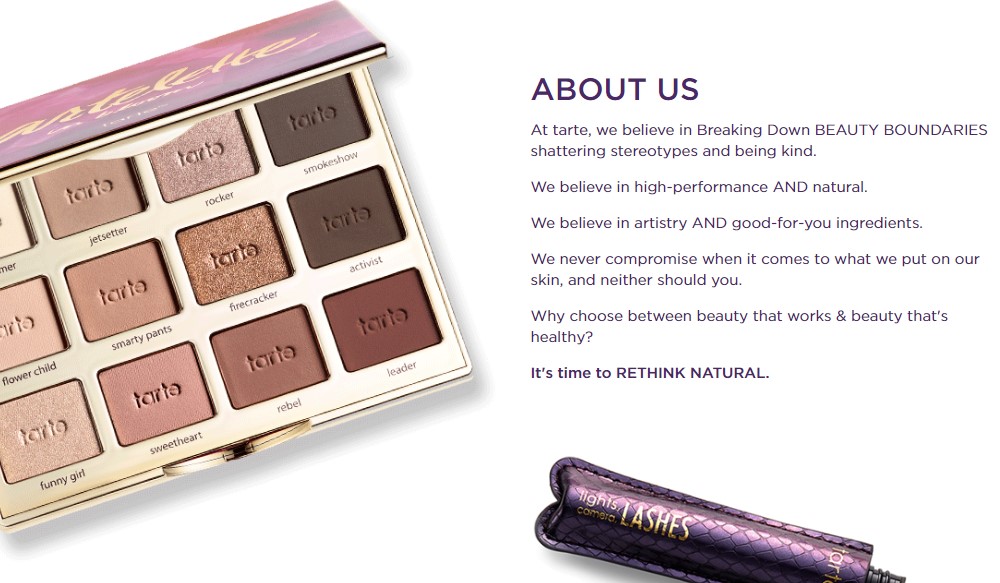 Tarte is another brand that is fairly well established in the industry. They've made a name for themselves as a provider of high-quality products. They do this by using more natural ingredients and no harsh chemicals, sulfates, parabens, or other known toxins.
They believe in breaking down the beauty boundaries and getting rid of stereotypes. They spread the message of being kind and inclusive to all. Their focus is on skincare and makeup and they offer many different products in each category.
Their affiliate program offers you the opportunity to partner with a well-established company offering a solid commission rate. For the industry, 8% is on the low side of average but still nothing to complain about.
Why you should promote Tarte Cosmetics: They are a popular, high-converting brand that combines quality with nature to bring safe, clean items to their customers.
23. Paulas Choice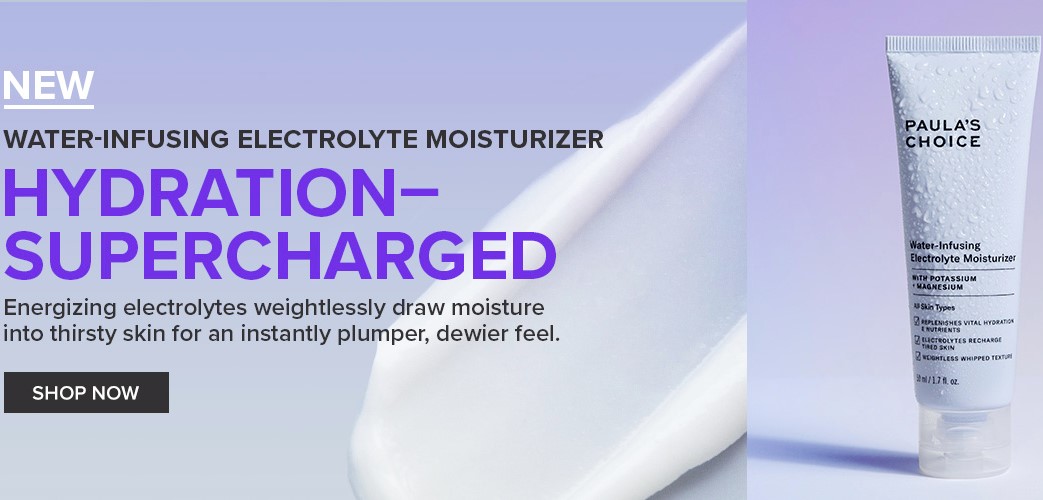 Paula's Choice is a skincare company with a unique set of qualities. They are made specifically for sensitive skin and therefore contain no fragrances and they are non-irritating. There are products to target specific issues as well, such as acne or wrinkles. The products are never tested on animals, giving customers peace of mind.
Their website is dynamic and lets customers filter their skincare options by whatever criteria they want. You can search based on skin type – dry/oily/normal/combination – or skin concern, such as blackheads, bumpy skin, or oil control.
Their affiliate program is straightforward and offers a 7% commission rate to start with. Private commission offers are available.
Why you should promote Paula's Choice: Customers will be happy to see their array of options and solutions to specific skin problems. Their unique formulas work to address these concerns one by one, rather than with a blanket skincare formula that only works for some.
24. Be Well Company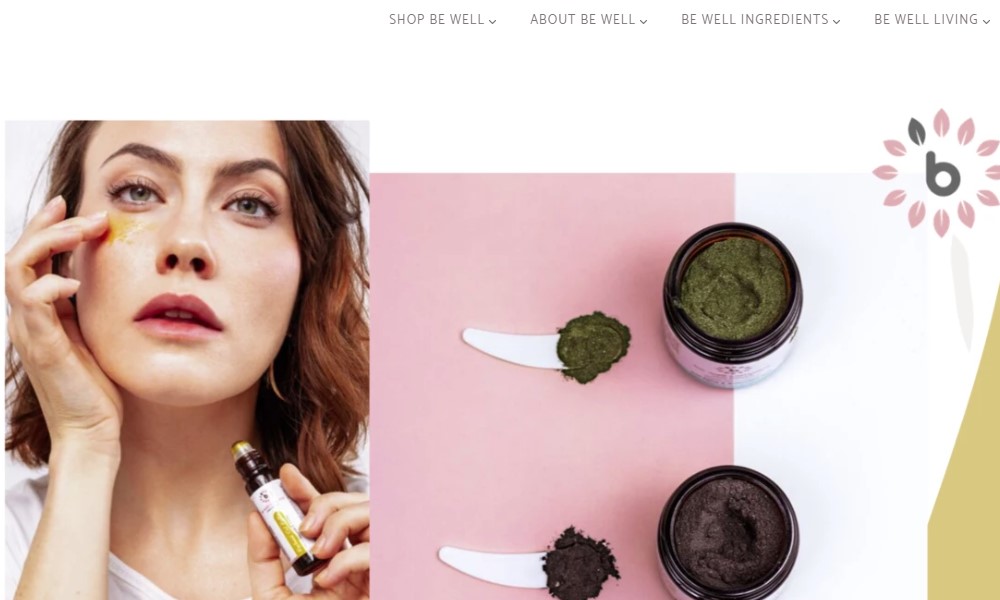 Be Well is passionate about clean, healthy living and they strive to empower everyone else to do the same. Part of how they do this is by offering a variety of beauty products that are free from chemicals, preservatives, and synthetic ingredients.
In addition to their products, they offer resources for living well. This includes a blog with lots of good information and a series of healthy recipes.
A company with a passion for the good of others is a company you want to partner with. Be Well is one with a heart for the health and well-being of its customers.
Why you should promote Be Well Company: In addition to clean, healthy products they offer valuable resources for guidance. In this way, no customer is left behind or expected to figure it out all on their own.
25. Dermstore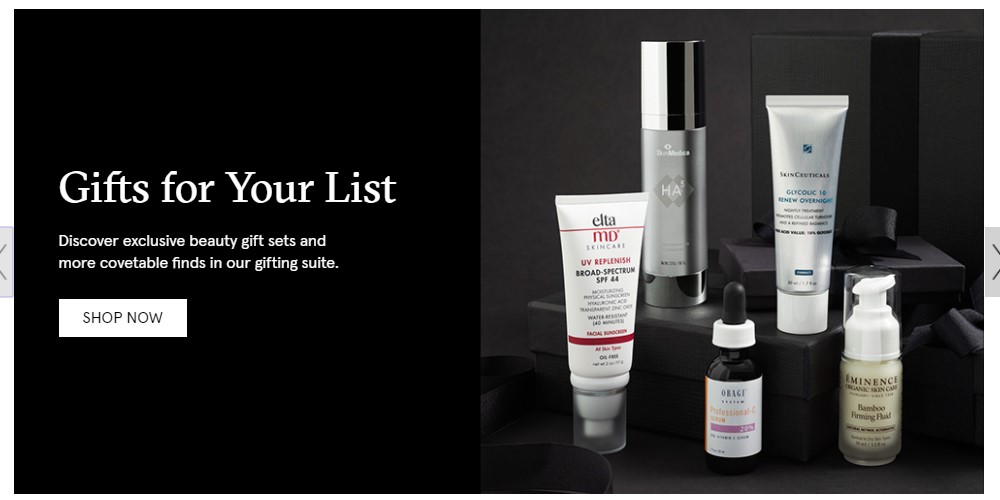 Dermstore was started by a certified dermatologist who wanted to provide quality products as well as adequate education for customers everywhere. They have a huge selection of skincare, makeup, haircare, bath & body, and a dedicated naturals section. They also offer a monthly box that gives you a variety of new, handpicked products to try each month.
In addition to their huge selection of quality products, they offer an educational blog, a ton of videos, and an "ask the esthetician" section where you can ask a question and browse previous questions and answers.
Affiliates can earn up to 15% commission – the exact rate will vary slightly by brand. The store has a high conversion rate due to their huge volume of products and hard-to-find brands.
Why you should promote Dermstore: With over 500 brands approved by a certified dermatologist, your audience is almost guaranteed to find something on this website that works for them.
26. Fragrances & Cosmetics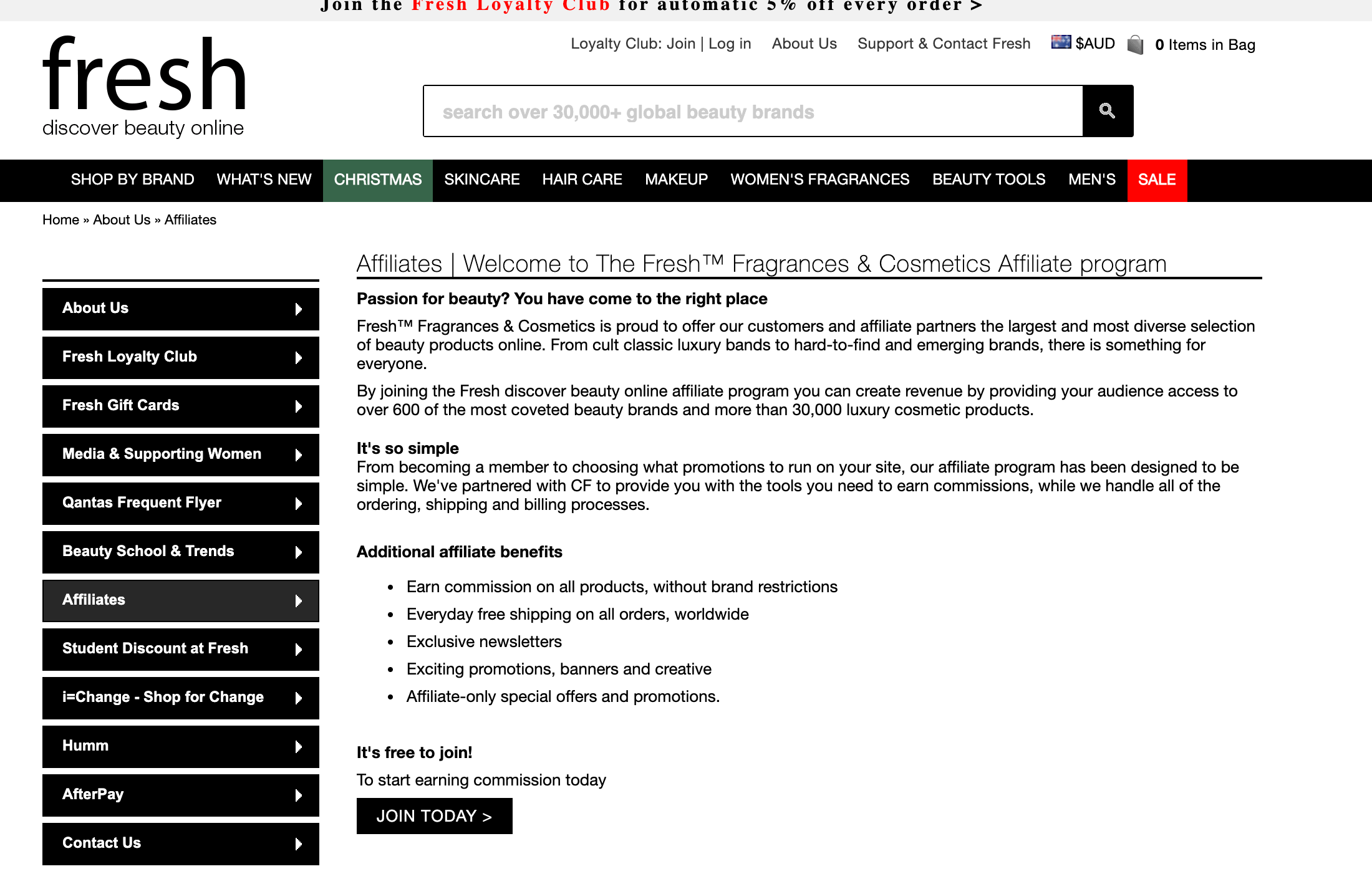 Fragrance and Cosmetics proudly offers one of the largest selections of beauty products online. Beginning in 2004, they have grown to an empire of luxury beauty offerings, unparalleled customer service, and commitment to quality.
Their selection boasts over 600 brands with more than 20,000 products. With so many to choose from, beauty seekers of all types and levels are sure to find something that works for them. If you're feeling overwhelmed, they have beauty advisors on hand to offer assistance.
Affiliates are offered a 10% commission rate which will add up fast considering their average order size is over $100.
Why you should promote Fragrances & Cosmetics: Their selection of beauty products is one of the largest on the internet. This is sure to bring you high conversion rates, especially considering the company's dedication to customer satisfaction through its beauty advisors.
27. Bobbi Brown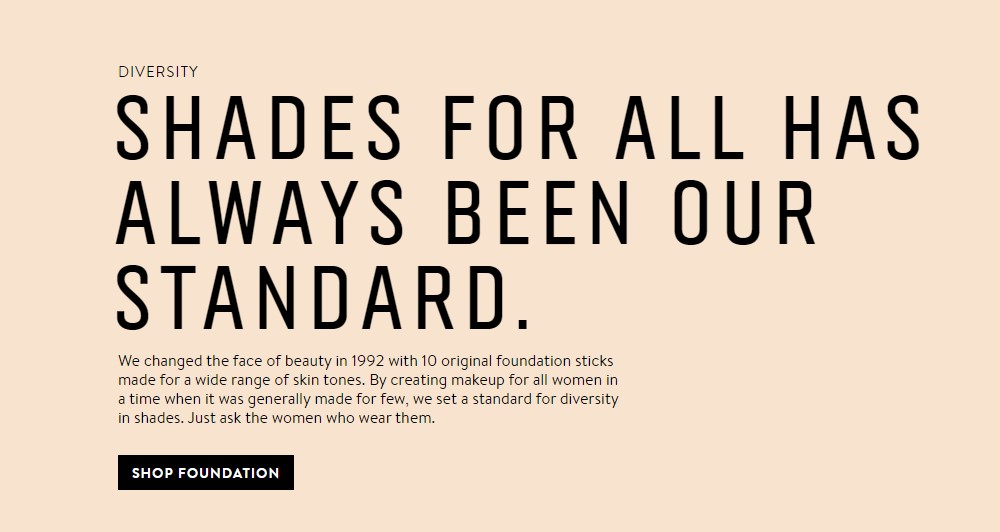 Bobbi Brown was founded almost 30 years ago and from the beginning, their goal has been to enhance natural beauty, not hide the features that make everyone unique. Since their inception, they have been creating makeup for women of all skin tones. They began this at a time when this concept was fairly new, which had them setting both a trend and a standard.
Their foundation was their beginning, but they currently offer a full range of skincare and makeup products. In addition to their products, they also have a series of how-to lessons and a thriving community to be a part of.
Their affiliate program is being administered by FlexOffers.
Why you should promote Bobbi Brown: They are harbingers of diversity in the makeup world. Their line of diverse foundations for all skin colors is where they began and they are still passionate about it today.
28. Benefit San Francisco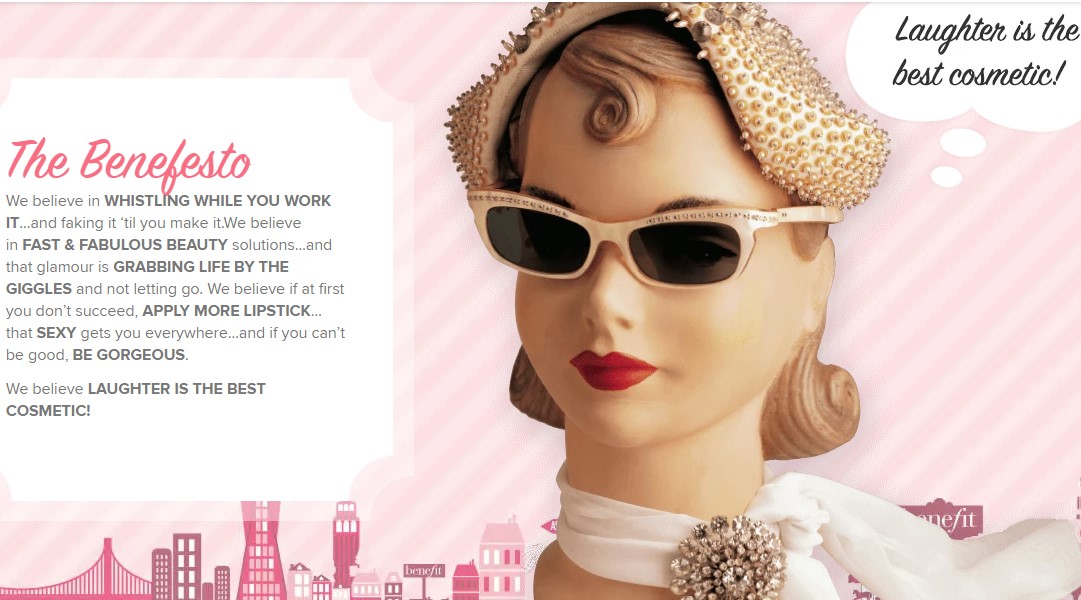 Benefit is a family-run beauty business, with the daughter and niece of the co-founders having recently taken over many parts of the business. They are currently traveling all around the world to deliver knowledge and beauty know-how to makeup lovers everywhere.
They offer a full range of makeup products with a focus on brows. They have eyebrow styling guides for many different styles as well as specialized brow products for sale. They also offer a huge variety of beauty services in their physical stores.
Their affiliate program is as straightforward as they come. Join, and get plenty of tools to start earning right away. Commissions are paid out each time you make a sale.
Why you should promote Benefit: They offer education and empowerment in addition to their well-known, quality products.
29. Ayla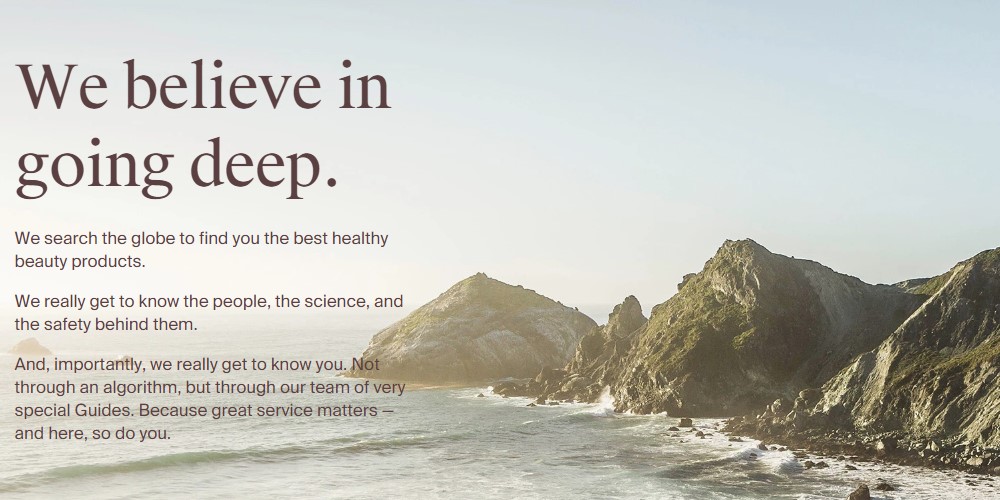 Ayla offers a wide range of healthy, non-toxic beauty products from around the world. Each item is hand-picked for its high-quality and approved ingredients. They have products for skin, body, and hair. In addition to their products, they offer guidance and personalized help for their customers.
Among their services are personalized recommendations from trained guides, and custom samples curated just for you. They also offer a valuable weekly newsletter with recent developments, interviews, and events.
Their affiliate program offers a fair and standard 10% commission on all sales.
Why you should promote Ayla: They offer non-toxic products while also providing a unique and personalized experience meant to educate and help customers find the right products for them.
30. Beauty Tap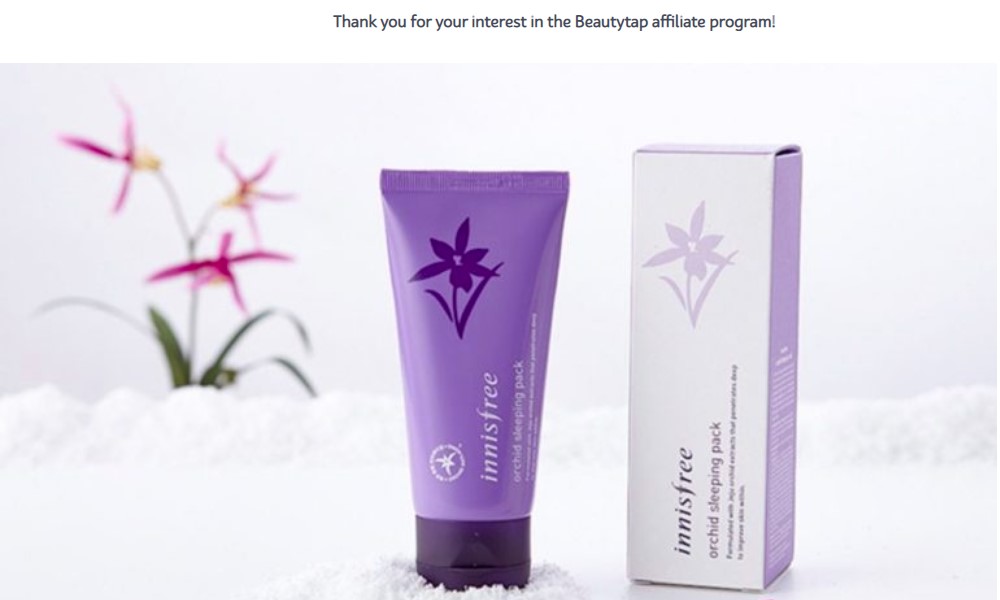 Beauty Tap places its focus on Korean beauty and everything that entails. Their passion extends beyond this, however, into learning and discovering everything they can about diversity and other cultures.
In addition to being one of the biggest K-beauty destinations, they offer the latest reviews and news within the K-beauty industry. They also maintain a passionate, knowledgeable community where you can learn, share, and engage with people from all over the globe.
Lastly, they have a unique affiliate incentive. All affiliates who earn at least $50 in a single month will receive a box of free products to review for the next month.
Why you should promote Beauty Tap: In addition to their passion for diversity, they have a generous affiliate program with unique bonuses and extra incentives.
31. Wish Trend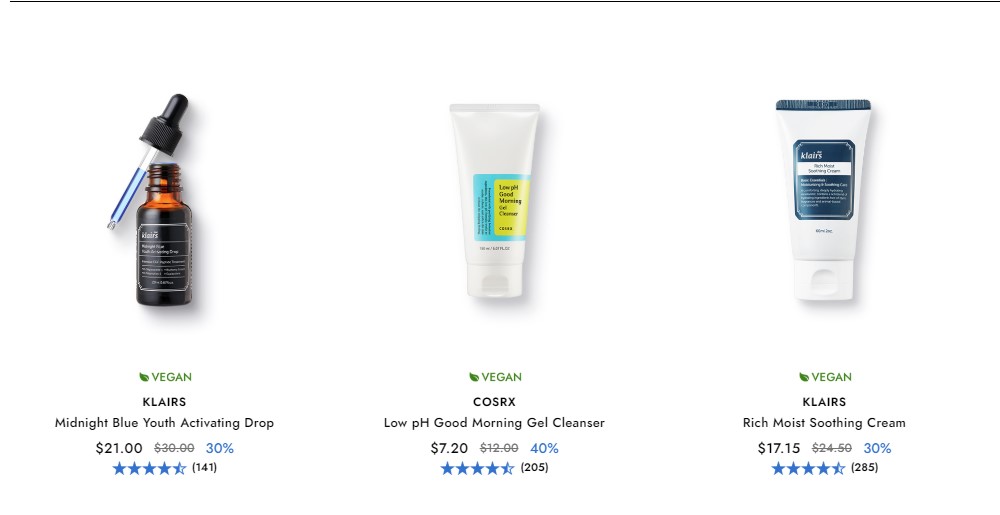 Wish Trend is a company with a passion for restorative skincare. They strive to offer brands and products that will restore and bring out the skin's natural beauty through safe and natural ingredients. They carefully select which brands to sell and ensure they match and reflect their standards and philosophy.
Their community includes 4 million followers across Youtube, Facebook, and Instagram. They use their audience to learn and develop from.
Their affiliate program offers a solid 12% commission, but the benefits don't stop there. Affiliates will have early access to test and review new products. They are also given a monthly coupon that can be used by them and their audience. They also watch for top-quality content from their affiliates and promote some of the best.
Why you should promote Wish Trend: They offer a large community where they can learn and be engaged in. They also work closely with affiliates to help them both succeed and grow as content creators.
32. Treat Beauty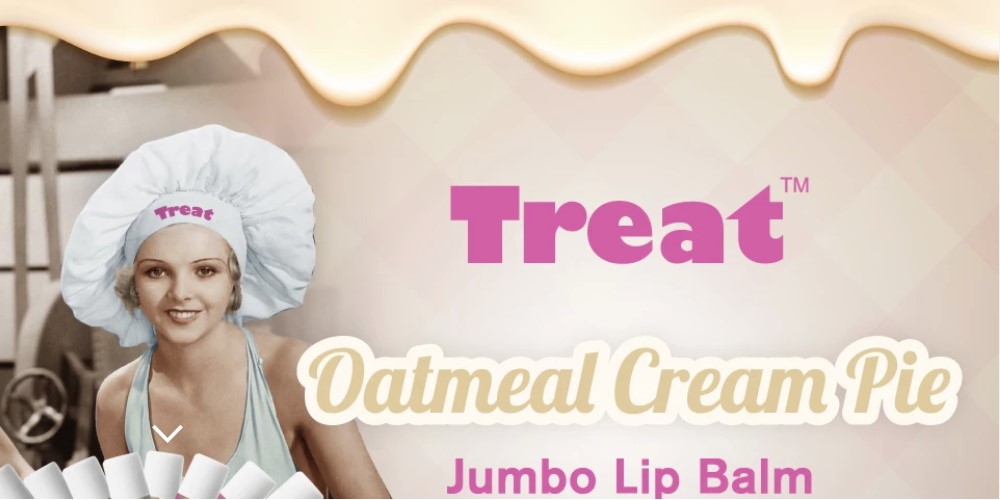 Treat Beauty is passionate about lips. Their entire focus is on lip balms, creams, butter, colors, and care. They have products that focus on the condition of the lips, some that focus on the appearance, and others that are all about flavor. Their lip balm tubes are also three times larger than the standard size for increased longevity and also just to stand out.
Their products are fun but they are also completely organic, cruelty-free, and made in the USA. Ingredients lists are kept short and only include healthy things like food-grade antioxidants and vitamins.
Affiliates are offered a baseline commission of 10% but they have a series of incentives and bonuses to add to that.
Why you should promote Treat Beauty: Their products are safe, natural, and nourishing to the skin – they focus on just the lips and provide products that are fun, unique, and beneficial all at the same time.
33. Camomile Beauty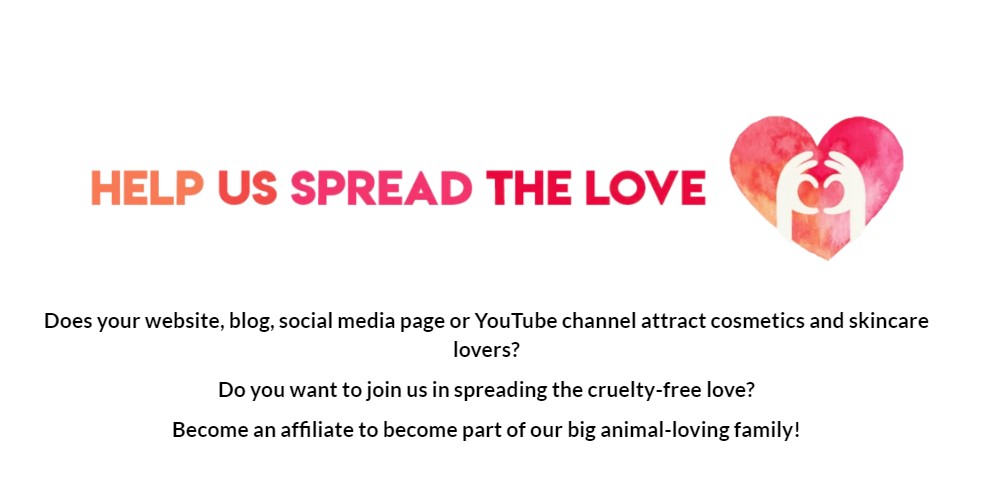 Camomile Beauty prides itself on being a 100 percent cruelty-free beauty retailer. They not only sell cruelty-free cosmetics and skincare, but they are active participants in the continued effort to further the cause of animal testing and other unethical practices.
They have products for the face, hair, body, babies, and men. They have a large collection of products from many, many different brands. All of their brands have been carefully selected for quality, ingredients, and of course – lack of animal testing.
Affiliates are given a 7% commission on all sales while also having access to many affiliate-only promotions and offers.
Why you should promote Camomile Beauty: Their passion for the health and safety of both humans and animals is evident and ongoing. They are actively involved in efforts to end animal testing once and for all.
34. Ecco Bella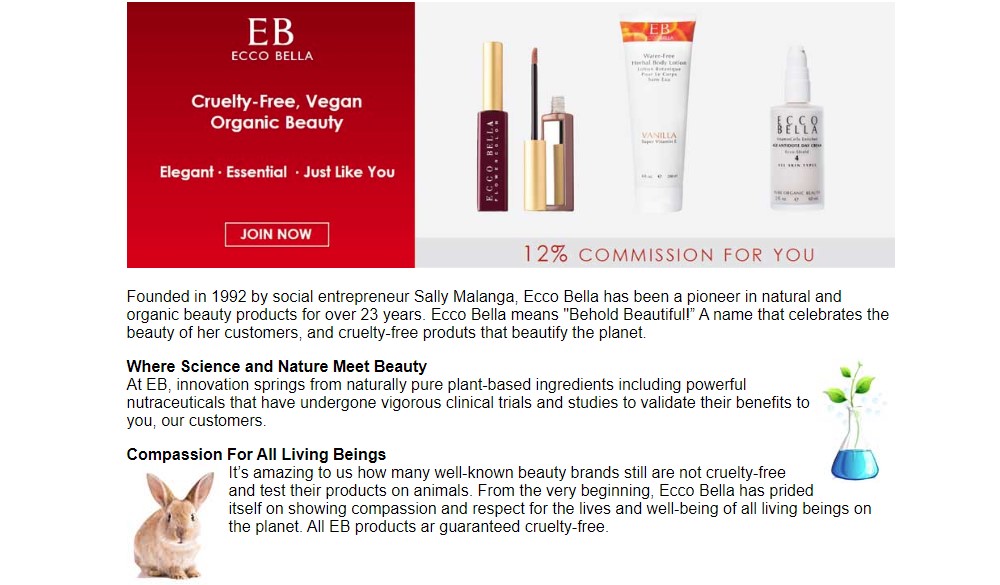 Ecco Bella has been passionate about natural, organic beauty products since they began in 1992. Ecco Bella means "behold beautiful" which is a testament to their celebration of natural, cruelty-free beauty. Many beauty companies are moving in a cruelty-free direction, but Ecco Bella has been cruelty-free since the very beginning.
Their innovation revolves around natural and pure plant-based ingredients. They put each of their ingredients through thorough clinical studies and trials intended to certify and validate their benefits to the skin.
They love to partner with those who are just as passionate as they are about beauty. They offer their affiliates a 12% commission on all sales.
Why you should promote Ecco Bella: They have been cruelty-free and natural for 23 years. Their concern for both their customers and the lives of animals is evident. You can feel good about promoting a company with such healthy products and ethical practices.
35. Luxy Hair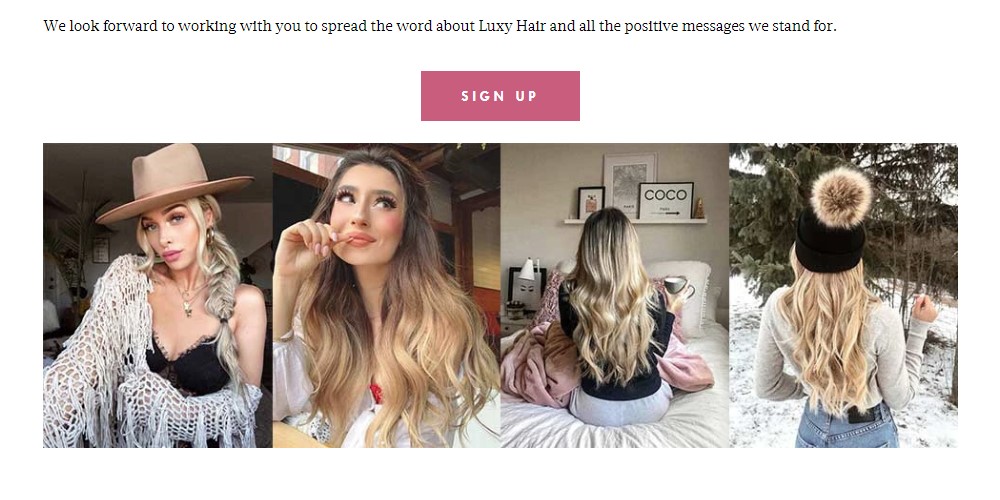 Luxy Hair carries a line of high-quality clip-in hair extensions. For many, their hair is a large part of their looks and image. Unhealthy, scant, or wispy hair can take a toll on self-esteem. Or, maybe you dream of long, flowing hair while yours just won't grow.
Sometimes, hair extensions are the best solution. But, not all extensions are created equal, and using poor quality can be bad for your hair and they often look obvious and unnatural. Luxy hair extensions are not only top-quality but they come with incredible customer service. They work with you until you're 100 percent happy. They also have a lot of great content, including guides, tutorials, and how-to's that you can learn from.
As a Luxy Hair affiliate, you'll earn a flat rate of $10 on each set of extensions you sell. In addition, you'll have the chance to test and review hair extensions yourself and possibly get featured on their popular social media pages.
Why you should promote Luxy Hair: They care deeply about their customers and the experience they have while purchasing from them. Their wide array of content also contributes to this experience as there is a wealth of free information available.
36. SNI Hair Care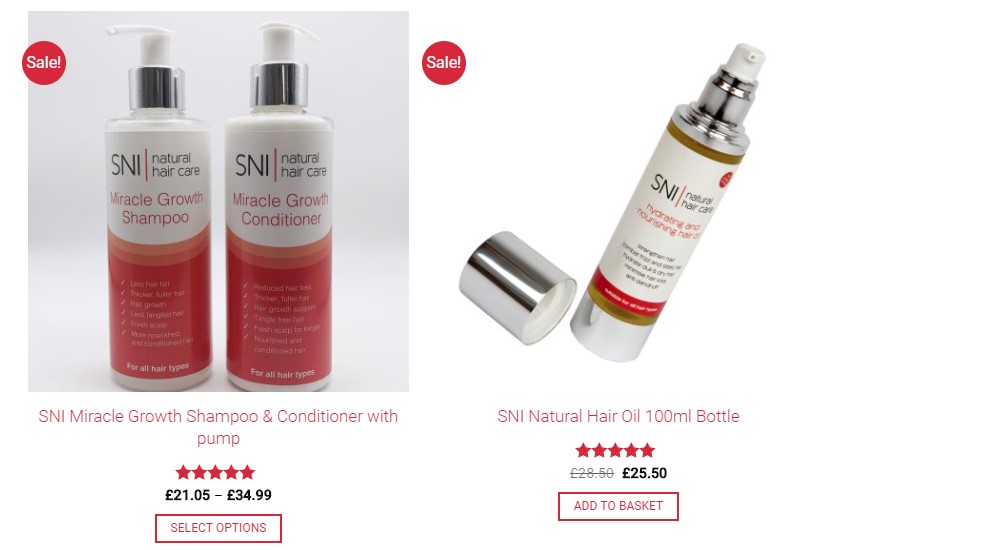 SNI Hair Care has a series of natural hair care products. They do have shampoo and conditioner, but they don't stop there.
They also have a popular hair oil product that is designed to improve the overall condition of the hair when used in conjunction with natural shampoo and conditioner. They have a series of other hair products that are designed specifically for certain issues or hair types, such as curly hair, dry hair, hair loss, etc.
Their affiliate program not only offers a standard commission of 10% but they send their affiliates products to test whenever they launch something new.
Why you should promote SNI Hair Care: They have put a lot of effort into creating natural hair care products that cater to many different hair types and concerns. Your audience is likely to find something that addresses their needs exactly.
37. Babo Botanicals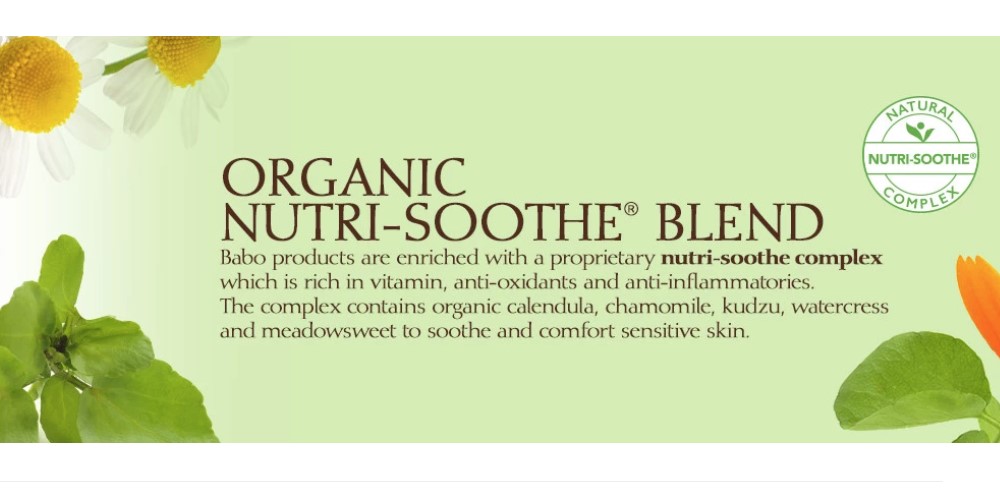 Babo Botanicals was born from the founder's love of beekeeping and good nutrition. This soon evolved into an interest in safer and healthier products after she had her first baby. She began by developing a line of skincare products for babies and young children as she saw a lack of quality options in this area.
The products were performing so well, though, that it quickly turned into a family company. Today, there are products for all ages and skin types. The goal of the company remains steadfast – to provide pure, high-quality, sustainable beauty products for health-conscious families.
While the commission is on the lower side you'll find that people are able to shop for the whole family and the orders will build up fast.
Why you should promote Babo Botanicals: They are a family-run company with a special passion for healthy and sustainable baby products, which can be very hard to find.
38. Caley Cosmetics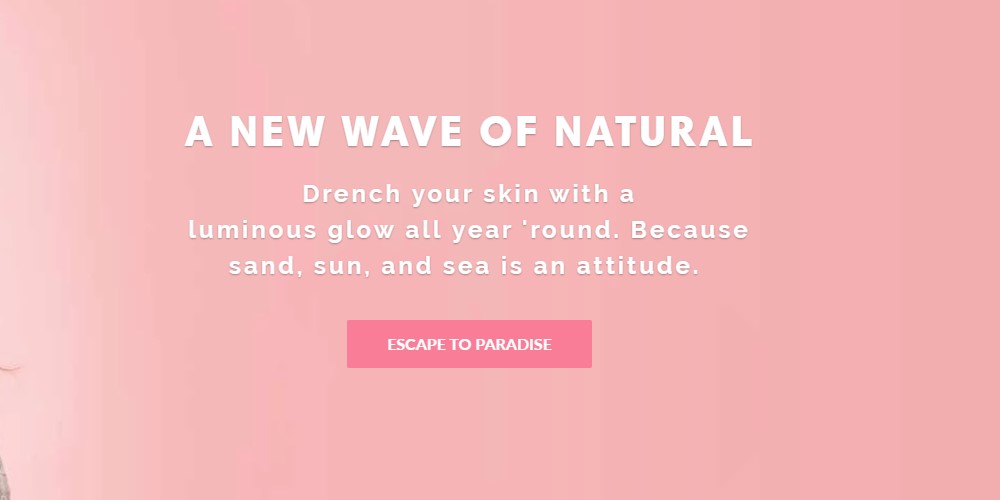 Caley Cosmetics was started over 50 years ago by the current owner's grandmother. Even back then, she believed that confidence was powerful and she embarked on a mission to empower women to look and feel their best.
Today, Caley Cosmetics is carrying on this legacy in the form of beautiful, high-quality lip products. They have many different types of lipstick, lip gloss, and lip liners. From regular lipstick to liquid products, there's something for everyone. In addition to lips, they do have a number of brow products and eyeliner.
Their affiliate program offers an 8% commission rate and a great opportunity to have your content featured across their platforms.
Why you should promote Caley Cosmetics: They strive to empower women and instill confidence while enhancing their natural beauty with high-quality, beautiful products.
39. 100% Pure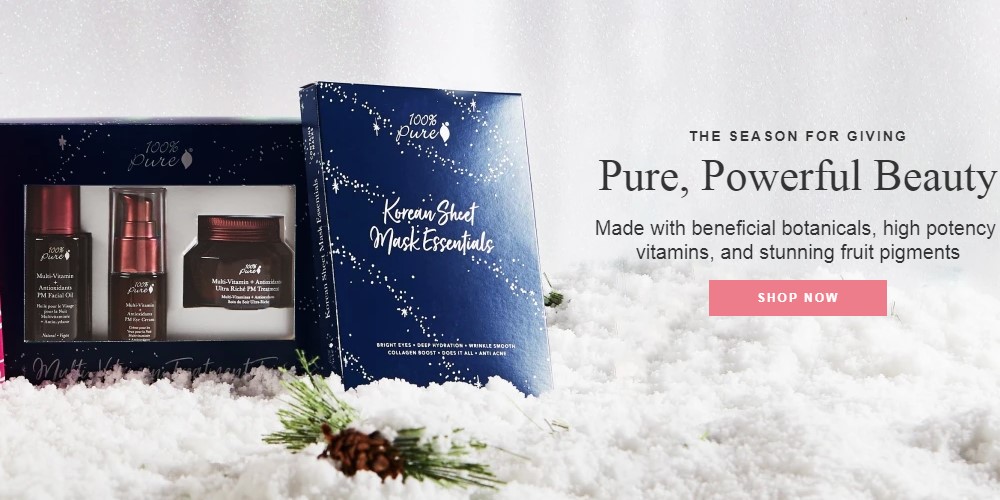 100% Pure lives up to its name with its passion to not only provide the best, most pure products possible but to educate people on why this is best. They also strive to be environmentally sustainable while treating all people with kindness and compassion.
Their line of skincare has products to address almost any skin concern conceivable and all of their makeup is fruit pigmented and chemical-free. They also have different hair products for different goals, such as hydrating, repairing, and adding shine.
Affiliates can earn an 8% commission on sales while having access to dedicated affiliate support and a convenient dashboard for performance tracking.
Why you should promote 100% Pure: Their products are, indeed, 100% pure and they place a huge focus on sustainability and ethical practices.
40. Alpyn Beauty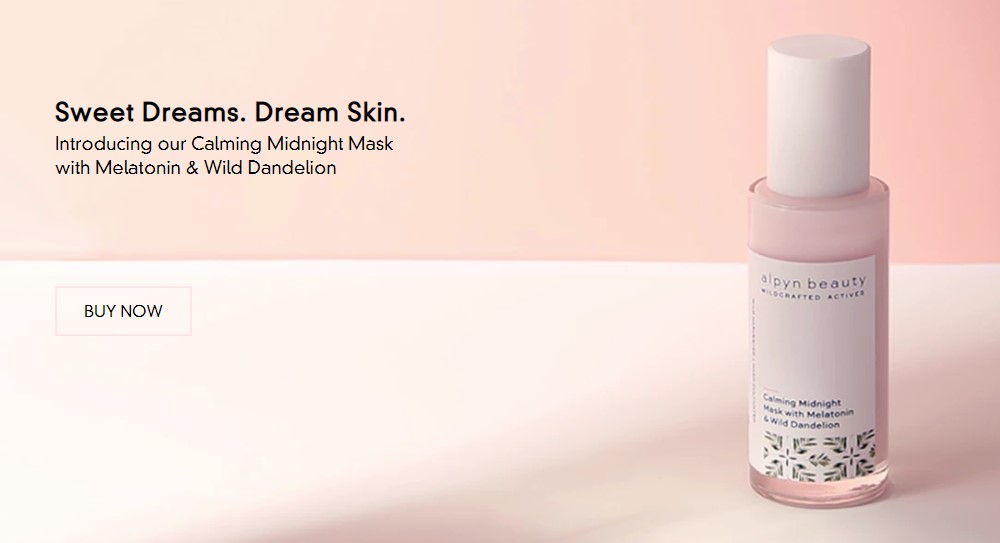 Alpyn Beauty is a sustainably sourced line of skincare that is formulated with botanicals from the mountains of Wyoming. The line was created with adventurous, outdoorsy types in mind. With so much wear on the skin, proper moisturizing was hard to find.
Alpyn Beauty has done the research and created a product that truly delivers, without any harmful chemicals or synthetic ingredients. Their Plantgenius complex contains powerful, natural ingredients and is the base for their entire skincare line.
Their affiliate program offers an impressive 25% commission. This rate combined with the high price of their top-quality ingredients offers incredible earning potential for high-performing affiliates.
Why you should promote Alpyn Beauty: Not only are their products healthy, powerful, and natural but their sourcing is sustainable and their packaging is recyclable.
41. Xlash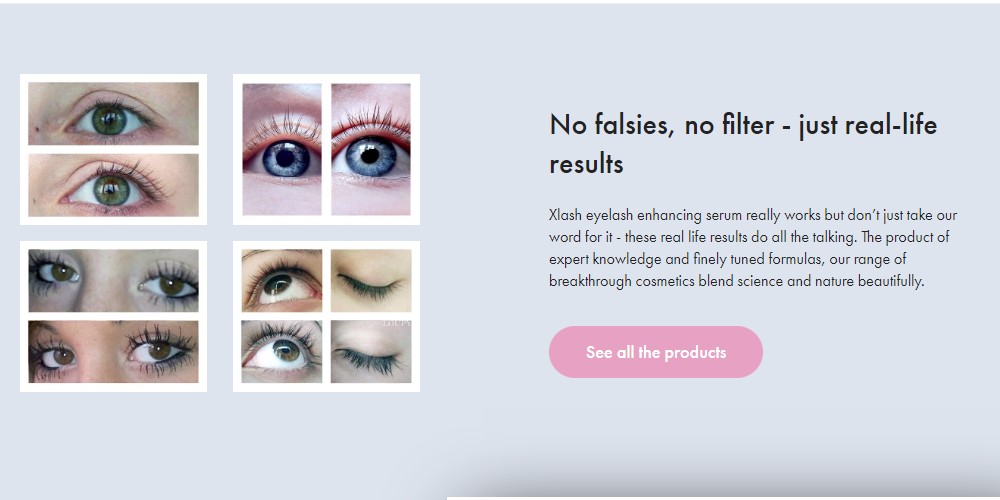 For some, eyelashes are the trademark of beauty. The longer, thicker, and more luscious the better. Many turn to eyelash extensions to get the look they want, but these are expensive, painful, and sometimes a danger to their health.
It's much cheaper and healthier to simply grow your own eyelashes, but sometimes they need some extra help. Xlash has created a product that is designed to help eyelashes grow long and thick in a short time. They have serums for eyelashes and eyebrows, as well as a special mascara to go with it. Their products are backed by science and use natural, gentle extracts to get the job done.
Affiliates are offered a solid 15% commission rate and have access to regular affiliate contests and promotions.
Why you should promote Xlash cosmetics: They provide a unique product that targets an issue that many people can't find a good solution for, but care about.
42. Sundaily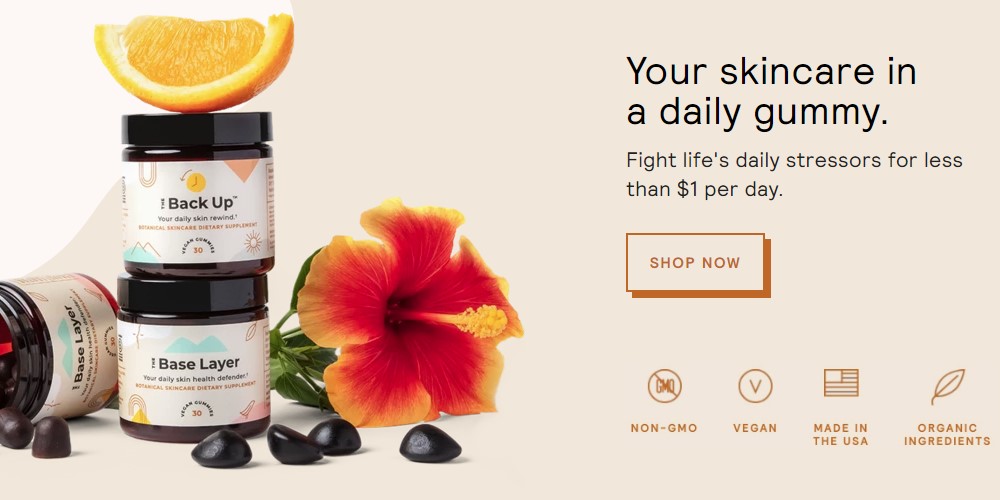 Sundaily is a firm believer in making skin healthy from within. No cream or cleanser can fix what's going on inside the body, which is why they created their once-daily skin vitamin that will enhance your natural glow from the inside.
In the form of a delicious daily gummy vitamin, you can protect your skin from the inside, preventing damage from free radicals, stress, and sun exposure. You can't avoid stress and the sun forever, but you can prevent the damaging effects they have on your skin.
Their affiliate program is being administered by FlexOFfers.
Why you should promote Sundaily: They combat environmental threats to skin that topical products simply can't handle. Unlike regular beauty companies, they stand out with a unique product not easily found elsewhere.
43. Olive Young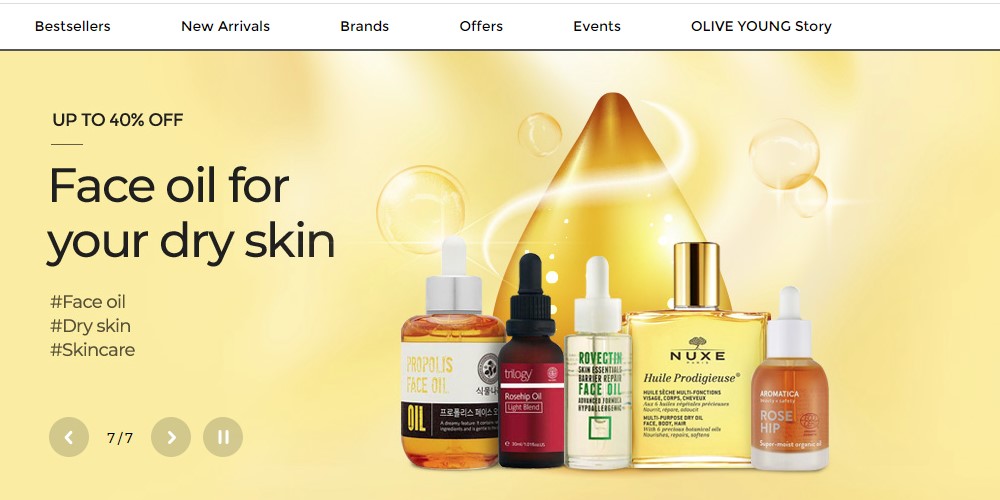 Olive Young was the first Korean health and beauty store to open in 1999 and has been on top ever since. Olive Young has over 1200 stores of their own as well as a global initiative that delivers its products to stores in 150 countries all over the world.
They work hard to stay on top of health and beauty trends and want to pass them on to everyone while educating them on the benefits of good-quality, healthy products. Their product line consists of everything from hair, skin, and makeup to wellness and a section for men.
Affiliates are given a 10% commission rate with access to regular discounts and promotions.
Why you should promote Olive Young: They work hard to stay on top of trends and provide the best and most popular beauty products to their global network of partners and customers.
44. Orabel
Orabel's founder began the company as a way to provide good quality skincare at an affordable price while making international brands easily accessible from one place. They carry 18 different brands that offer top-quality products in many categories.
They carry items for the face, lips, and eyes as well as nails. Makeup is their focus but they do carry a series of skincare products and hair care accessories – such as dry shampoo and top-quality hair brushes.
Affiliates are offered a moderate 7% commission rate with bonuses available once you reach $1000 in sales. Affiliates are also offered a 15% discount on their personal orders from the website.
Why you should promote Orabel: They bring a number of popular American and European brands together in one place and make them easily accessible.
Affiliate Website Ideas
Now that you've read about the top 10 beauty and cosmetic affiliate programs, it's time to decide what niche you want to focus on for your beauty blog. Since beauty is such a large industry, it is better to focus on a more targeted market so you have a better chance of succeeding.
One niche idea would be skincare products for older women. It's not every age of woman that needs to worry about age spots! Murad and Yves Rocher would be great affiliate programs to promote because of their focus on skin health. Yves Rocher has a better commission rate at 15% but Murad has a high average order amount at $90.
Temporary solutions for thinning hair are a targeted niche for people looking to find a cosmetic solution to their hair problems. Top Secret would be a good affiliate program to promote because of their high-quality hair care products and competitive 15% commission rate.
Organic makeup is another niche to focus on and you could also use keywords like gluten-free makeup and makeup for sensitive skin. Ecco Bella only makes organic beauty products and is made to be safe on even the most sensitive skin. They offer a generous 8% commission rate and a lifetime cookie life.
Boost Your Affiliate Earnings
These 10 affiliate programs are just the beginning of what's possible. There are hundreds of ways to earn affiliate commissions with your website, including product reviews, top 10 lists, how-to guides, and more
But what about traffic and conversions? How do you make sure your affiliate links get clicked?
I used the affiliate training here to turn my brand new website into a six-figure income generator in less than two years. Build a business, not just a pocket-money side project!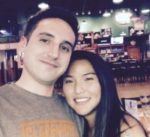 Nathaniell
What's up ladies and dudes! Great to finally meet you, and I hope you enjoyed this post. My name is Nathaniell and I'm the owner of One More Cup of Coffee. I started my first online business in 2010 promoting computer software and now I help newbies start their own businesses. Sign up for my #1 recommended training course and learn how to start your business for FREE!