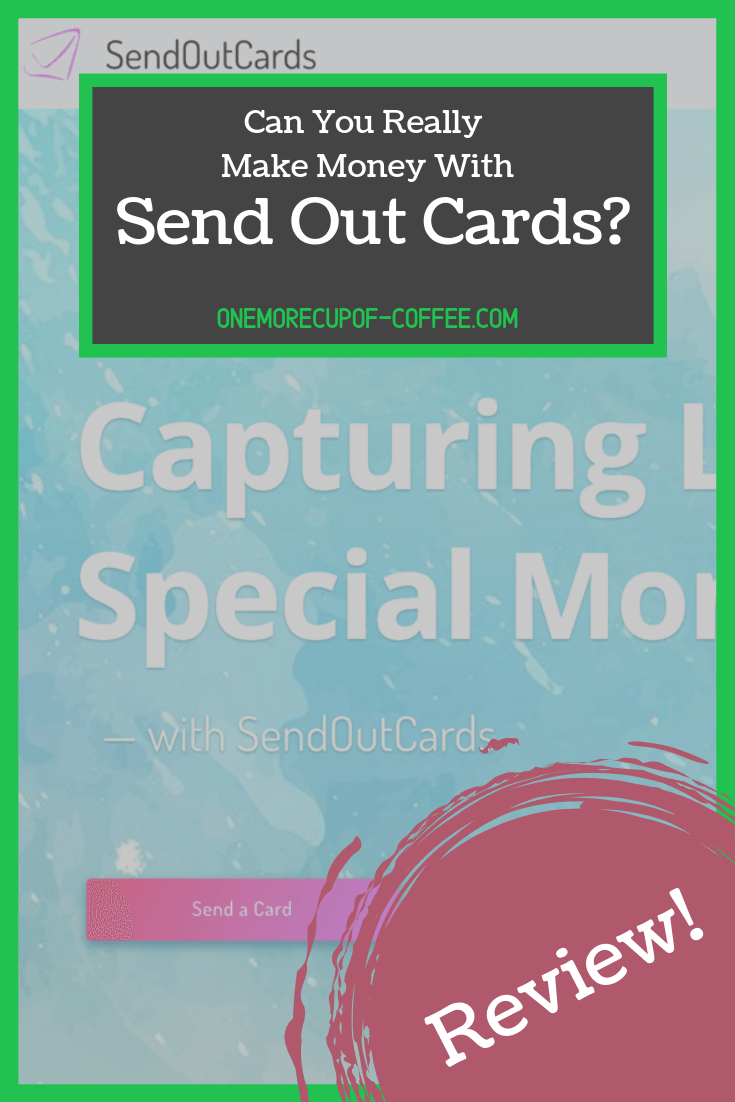 Send Out Cards Review
Company Name: Send Out Cards
Costs: $50 refundable + $59/year or $395 + $59/year
Rating:
55/100
What Is It
Send Out Cards is a greeting card subscription service that doubles as an MLM business opportunity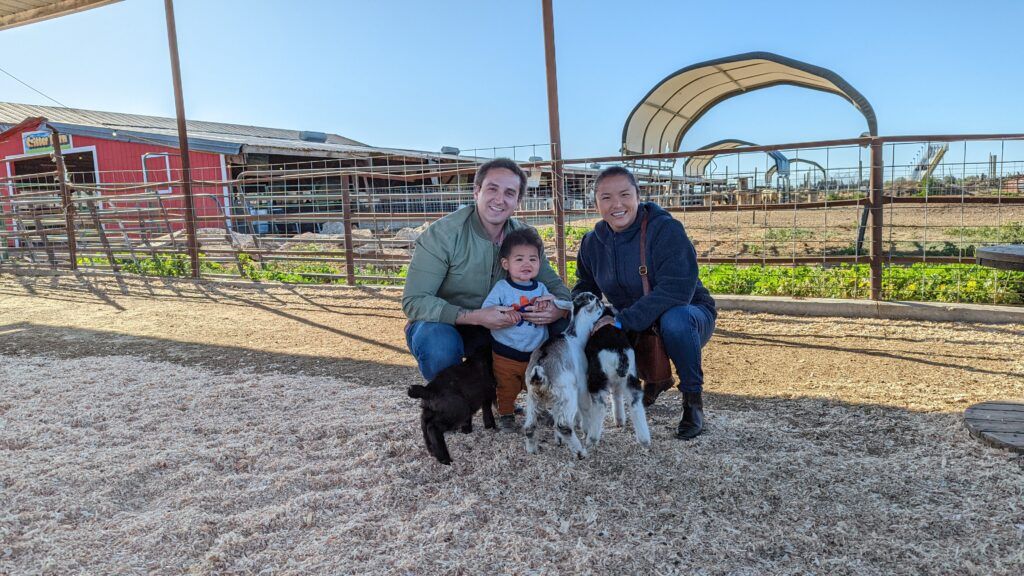 Are You Ready To Work Your Ass Off to Earn Your Lifestyle?
Are you tired of the daily grind? With a laptop and an internet connection I built a small website to generate income, and my life completely changed. Let me show you exactly how I've been doing it for more than 13 years.
Short Review
I think there is some potential to be had with the Send Out Cards subscription service, and the MLM portion of their business is downplayed compared to other opportunities (which is good).
However, I think there are much nicer greeting cards available from other places for similar prices. I also think something like a greeting card is an especially hard pitch to sell to folks, since for most people, sending regular greeting cards is not a high priority.
Product Breakdown
My #1 issue with most MLMs is that their products are a clear front to a scam business opportunity, but Send Out Cards does a good job of marketing their product, and keeping the "opportunity" as a side note. I can't really complain there.
I think a subscription service for greeting cards is a pretty good idea for someone that sends them regularly. If you have a lot of birthdays and events that you find yourself shopping for cards a lot, this could simplify things. I like that you can keep your addresses and contact details online, and basically send real cards from your computer.
But they certainly aren't the only ones in the space doing this. Hallmark allows you to send cards from your computer as well. They have a MUCH wider selection of styles, and even allow you to upload pictures and customize your cards in a bunch of ways. The Greeting Card Shop offers a subscription service and cards for as low as $2.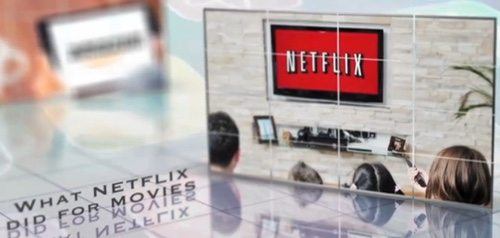 Are they the Netflix of Greeting cards? Not even close.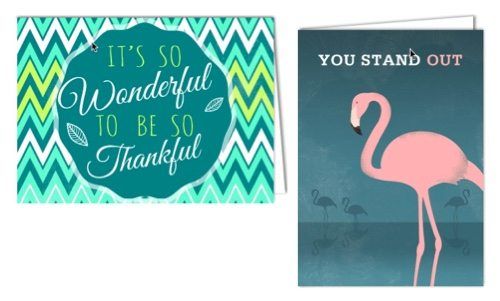 But for truly beautiful, funny, and shockingly creative cards, you need to go to Etsy. The selection is simply amazing. The hand-crafted getting cards there will blow your mind. If you're like me and hate mushy cards, there's no shortage of funny cards as well.
It'll take some preparation to choose, order, and get to the mailbox, but are you sending out cards to show people you care, or just because you feel you have to?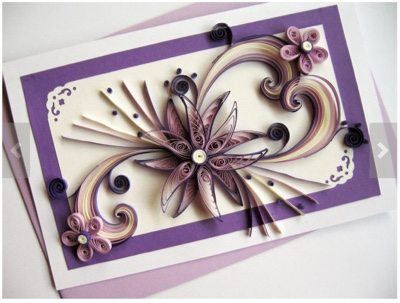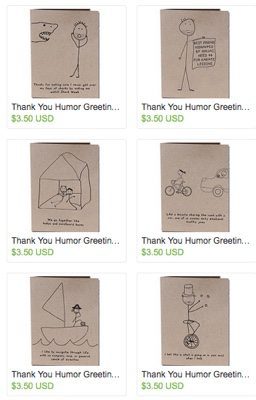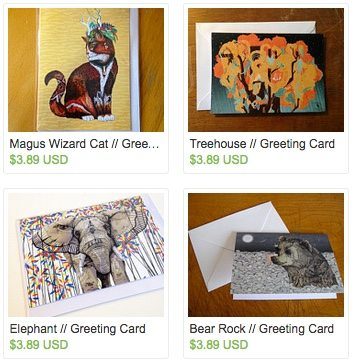 You can also find awesome hand made cards by searching online such as Card By Li Be and Fine Art America.
Personally, I like the idea behind Send Out Cards much better for small business businesses. With the contact manager and automatic settings you can set up, I think someone like a Real Estate Agent would find this service very useful. When I bought a house last year I got a free pie coupon sent from my Agent, and I'm sure it was done automatically some way. If you plan to pitch this to small businesses, I would have some clear numbers prepped to show them what their return on investment is going to be. "People appreciate thank you cards" is not enough to justify the expense.
If you go the friends and family route, the downside to this type of subscription service is that it's a luxury item for most families. In fact, most people will never have considered being part of a card subscription service, so you are going to have a hard time convincing them that $9/month is better spent on budget greeting cards than it is on a subscription to Netflix or Hulu. Part of my business is teaching people how to build websites (ie they are getting an education) but my most frequent listed reason for quitting is not having enough money to continue.
You are also going to have to battle the unfamiliarity of a subscription greeting card service. How many people do you currently know with one, or have heard of one? Selling the idea of making the world a better place 'one card at a time' is not a solid business plan. Maybe a good hobby, but not a business.
Price Options
$9.80/mo 20pts
$31/mo 100pts
Pay as you go
Card sizes, folds, and designs are rated based on points, and the two levels of subscription will get you a minimum number of points, and allow you to purchase new points at a discount.
Opportunity Breakdown
The recruiting video for Send Out Cards MLM opportunity was quite corny. The mention a revolution of kindness, then never really expand upon the idea. Then they go into a deep, dramatic inner-monologue of a man that says something like
"There's so much inside me trying to get out and I need to express my admiration How do i break out and be who I'm meant to be?"
…as if finally being able to send greeting cards through the internet is going to allow him to become a new person. Ha! Ok, I get it – cards are supposed to express our emotions, but phuleeze.
You can join as an ID or MD (independent distributor or marketing distributor). The ID level has a $50 refundable fee (nice!), and MD will cost you $359, which includes these tools to help you market your cards. There's a yearly fee of $59 for both, and it's not required to join MD to be enrolled of the bonus perks, which was quite surprising to me.

This all sounds pretty simple until you start digging into the comp plan details. I had to search for the details in Google myself because the Send Out Cards website had a dead link which I thought was pretty careless.
All bonuses based on varying levels of recruitment, and the recruiting levels of your recruits, and the retail or preferred customers they acquire. Rather than repeat what's already written, I'll link you to the comp plan here.
Actually, they do a lot better job than most MLMs of explaining things, but it's still pretty convoluted. The vast majority of distributors will never reach these levels because they simply don't have the established network or sales skills to make it happen. Not to be pessimistic, but the truth is that without experience in MLM or a strong mentor to guide you, most people bail out in a month or two after their Facebook friends start blocking them and family members stop answering their phone.
I will say however, that this company did a good job of being realistic about the opportunity portion. There were no pictures of fancy cars, no promise of a better life, and many of the bonuses and Level upgrades require a high volume of sales, along with recruitment.
Other Comments
It's not a bad MLM company, but it's just not something I think a lot of people will get fired up about. The weight loss and make money industry have the advantage that those topics push people's buttons and get them excited. It's hard to get excited about expression my emotions via greeting cards.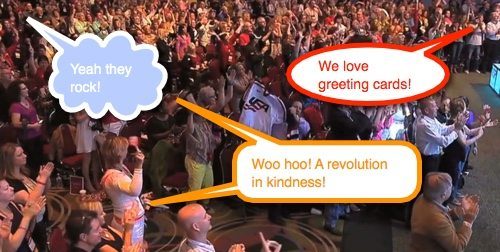 What's Your Passion?
Personally, I think greeting cards are a bit lame. If you're in the same boat as me, you will probably be interested in making money doing something you love. Why pitch a greeting card membership when you could be promoting stuff that you use and love. I have personally seem people make money promoting body building gear, video game accessories, sailing lessons, and even scrap booking tools!
I have a website about brewing beer at home. The possibilities are endless. You can learn how to do what I do (but with your own topic) by starting a blog and promoting products from other companies. It takes some work to get traction, but the business model is legit, and the best thing is that you get to start a business about something you're passionate about.
Final Review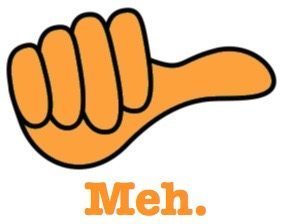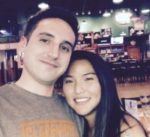 MLM Critic & Author: Nathaniell
What's up ladies and dudes! Great to finally meet you, and I hope you enjoyed this post. I have to be honest though. I'm not a big fan of MLM. Tried it. Hated it.
Affiliate marketing is cheaper, faster, and easier. See for yourself and join millions of other successful affiliates generating income from their blogs!
No inventory. No fees. No recruiting. 3 BILLION potential buyers online.
Reader Interactions