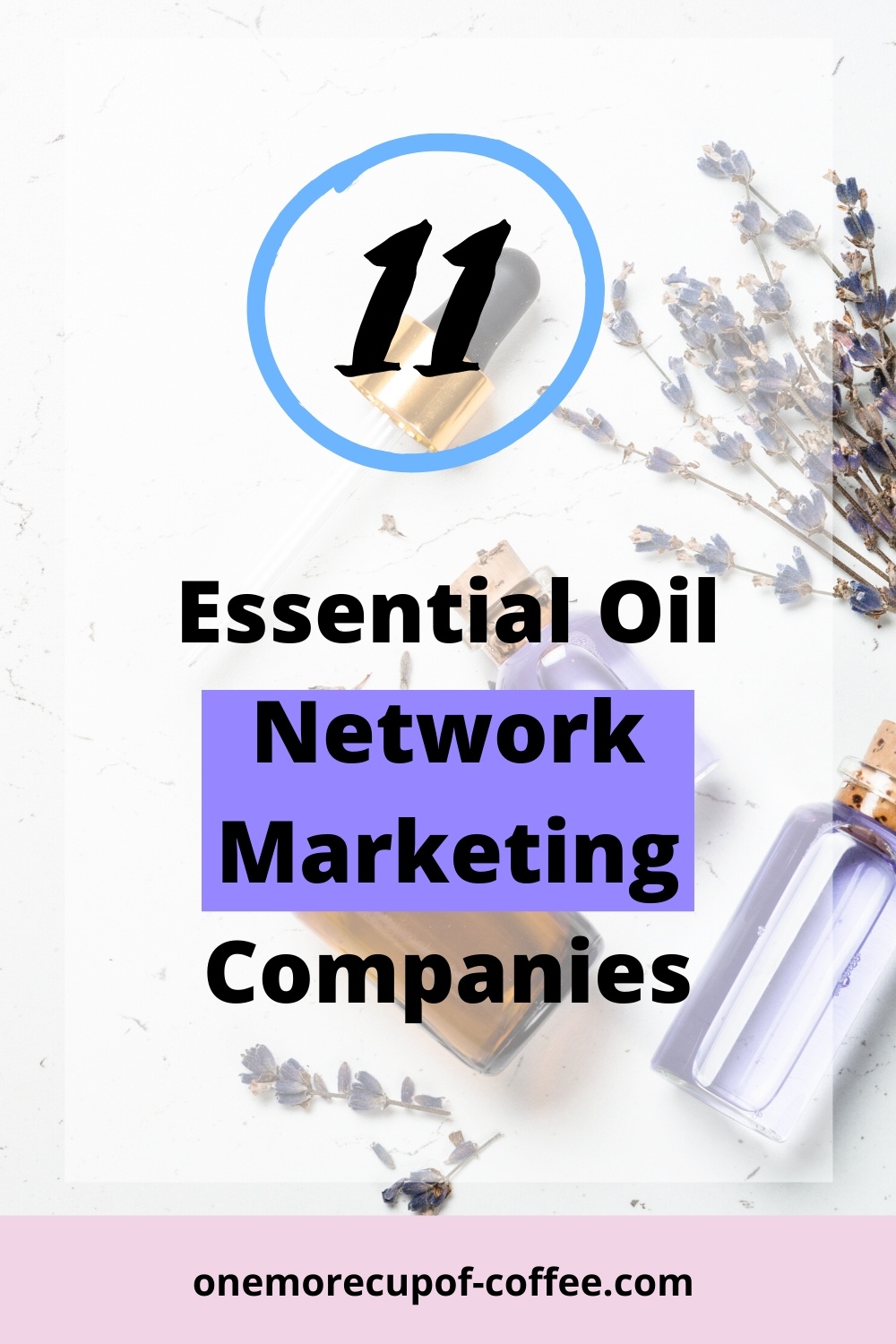 Essential oils have become extremely popular, especially with the current focus on health, wellness and natural products. The oils are often associated with health benefits, although some customers are simply focused their aroma. The are so popular, that even though I don't use them, I did a whole breakdown of how to make money online with them.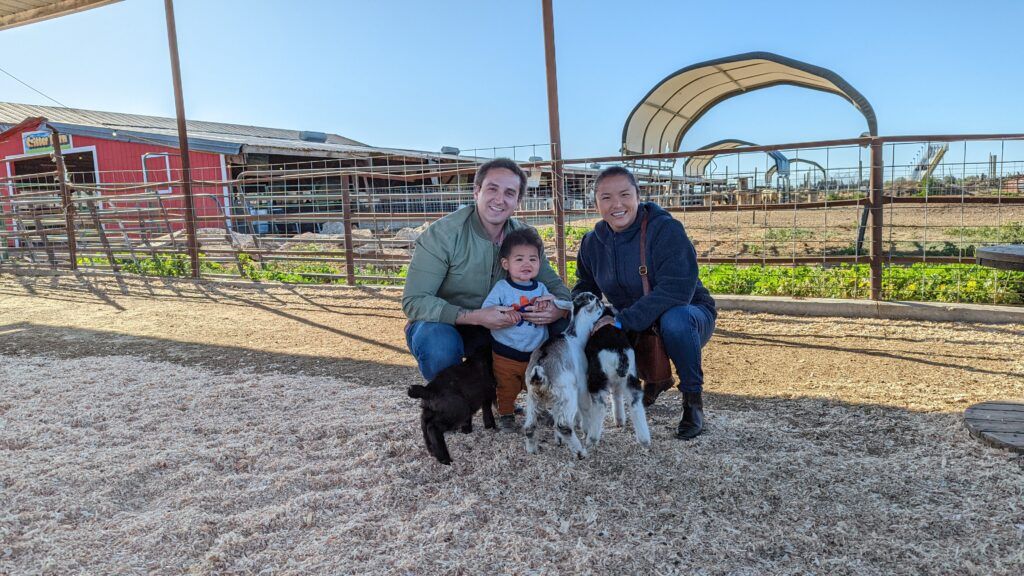 Are You Ready To Work Your Ass Off to Earn Your Lifestyle?
Are you tired of the daily grind? With a laptop and an internet connection I built a small website to generate income, and my life completely changed. Let me show you exactly how I've been doing it for more than 13 years.
There's clearly a market for the oils, which could make them a great product to sell. What's more, they're consumable and there is a decent range to choose from. Many companies also offer related products, like diffusers and even diffuser jewelry, which is another angle to promote. Some will also have unusual or unique blends, which further sets them apart. Personally, to make money I'd build a website based on a niche within the broader industry.
However, the competition is fierce, and information is different across companies. Especially in network marketing, there's a lot of misinformation spread by uninformed IBOs who are enthusiastic about starting the business and will say anything to make their first commission.
Plus many local stores sell the oils at a lower price, which makes it hard to convince potential customers that your version is more "pure", or whatever the angle happens to be. This suggests that you should be passionate about essential oils and certain that the ones from your company are the best, for a specific reason. I don't buy organic veggies, but plenty of people do, so there's absolutely a market for high quality EO out there.
Is income achievable? Sure. I've met successful distributors for some of these companies. I've also met many others who are barely breaking even. Start smart with your eyes wide open to make sure you end up in the former category.
As always, this means you should approach the field with caution. When promoting health and wellness products never claim cures, and only speak from experience. You can get yourself in a lot of trouble making false claims about products you read about "online".

Essential Oil Network Marketing Companies
Young Living
doTERRA
Purely
TruVision Health
Wakaya Perfection
Zija International
Essanté Organics
Forever Living
Be Young
NYR Organic
Scentsy
1. Young Living

Focus: Essential oils and various health-related products
Minimum Cost: $45 (for a starter kit)
Product Overview: Young Living is a particularly powerful company in the essential oils field. They're most famous for the essential oil blend Thieves, which has led to a range of related products.
Young Living mostly focuses on the essential oils. This includes single oils, blends, roll-ons and massage oils. There are also various related products, like diffusers and accessories. Other product ranges exist too, such as Healthy & Fit, Personal Care, Savvy Minerals (makeup), YL Seedlings (essential oil-infused baby products) and more. Even so, their marketing emphasizes essential oils and this is the areas that distributors tend to promote as well.
The oil prices vary depending on the product, although none are cheap. For example, a 15 ml bottle of frankincense essential oil costs $99.34 retail on the site or $75.50 wholesale. That's a lot to pay for a tiny bottle of oil. Others are more reasonable. For example, lavender is $31.91 or $24.25 for the same size.
These prices are much higher than a local store would charge for essential oils. But, they are meant to be higher quality. Young Living does have its own independent testing and many people love the oils.
Still, the prices are high and there is considerable controversy. Some people feel that the quality doesn't match the price. And, in all honesty, there is little evidence to suggest that the oils are better than what cheaper brands offer.
If you're passionate about the products, sales are still possible. Just be aware that they're not necessarily as good as they sound. Even if they are, you still have to convince your audience. Many people won't be convinced by the quality claims that Young Living makes.
Commission Quick View: Compensation for Young Living is based on the difference between wholesale and retail price (24%). This rate seems to remain consistent regardless of your progress with Young Living. This is decent enough, although some companies do offer better rates.
Team compensation mostly works through a unilevel plan. This means you build a team below you in a pyramid-like design. People are placed on levels based on who recruited who. You then earn based on those levels.
The amount from your team is more impressive than the sales compensation. Even at the first rank, you're getting 8% from Level 1 and 5% from Level 2. The only requirement for that rank is personal purchases. This commission is higher than most other companies and it increases from there.
The system uses ranks, with the higher ranks offering more income. The same is true for most MLM companies, regardless of their products. Each rank has new requirements and these aren't easy to reach. In practice, most distributors won't get past the first rank or two.
There is also an ongoing purchase requirement of 50 PV each month to earn at all and 100 PV to earn from your team. This means you need to buy oils every single month, regardless of the sales that you're making.
That structure sucks. Most companies have some type of ongoing requirement – but many allow this to be sales rather than items you purchase yourself. Other companies often have minimal requirements for the sales-only rank too, which isn't the case here.
Final Thoughts: Young Living is very team-heavy, with lower income from sales and higher percentages from your team than normal. The style is powerful for anyone that can build a large team. But, that seems unlikely for most, especially when you consider all of the competition.
2. doTERRA

Focus: Essential oils and some wellness products
Minimum Cost: $150 (starter kit with various essential oils)
Product Overview: doTERRA is the other big name in this field. Like Young Living, they focus on producing high-quality essential oils, which are meant to be better than what other companies offer. They also have the same type of health and wellness range, with various products to choose from.
The prices for the oils are similar between the companies, although doTERRA is slightly cheaper. For example, frankincense oil costs $93 retail and $69.75 wholesale, while lavender oil costs either $28 or $21.
Oils from doTERRA tend to get good reviews. However, distributors have a reputation for being pushy and exaggerating the benefits of the oils. Once again, the oils may be better than other brands but the evidence is limited. One great comparison of the two companies shows why it is so hard to know which essential oil brand to go with.
Personally, I think you could sell the products but only to the right audience. Even with the price tag, doTERRA oils continue to sell. But, be aware of the competition. There are a lot of doTERRA distributors out there already and they're all offering the exact same products.
Commission Quick View: Distributors earn 25% on all purchases made by customers. This stays consistent at all levels.
Team payment operates through a unilevel plan but there are key differences. For one thing, you start out at just 2% for Level 1. The next rank offers 2% for Level 1 and 3% for Level 2. The amounts don't get as high as Young Living and they also work in reverse. This means you get higher percentages from the later levels (like levels 5, 6 and 7). That's tough, as most people won't get to those ranks.
There is an ongoing requirement of 50 PV for the first rank and 100 PV for all following ranks. In doTERRA's case, this is roughly $50 or $100, per month. Once again, this only applies to products that you buy. You can then resell them – but you must purchase them first.
Final Thoughts: doTERRA's compensation plan is marginally better than the one for Young Living. Once again, you have to buy products yourself each month, which makes it more difficult to turn a consistent profit.
3. Purely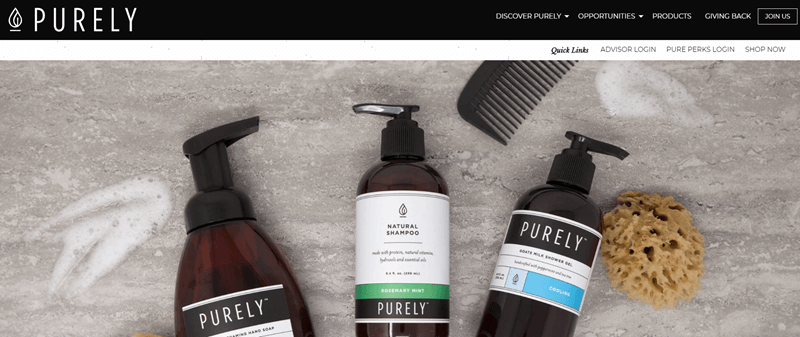 Focus: Natural and clean products
Minimum Cost: $149 (for a starter kit)
Product Overview: Purely aims to provide '100% pure, natural products'. This includes various areas of health and wellness, such as nutrition, beauty, household and essential oils. They also have a handful of jewelry pieces. These are all diffuser pieces, designed to be used with the essential oils.
Like doTERRA and Young Living, Purely has a significant essential oil selection. This includes individual oils, blends and related products. Purely doesn't use the therapeutic grade label but does claim that all of its products (including the oils) are pure and free of impurities.
The therapeutic grade label is mostly marketing anyway, so this decision makes sense. It can make them feel more honest than the larger companies too and the approach might even help you to make sales.
The prices are lower than most of the other companies ($59 retail for frankincense and $25 for lavender) – and Purely is not secretive about their prices. But, most of the bottles are 10 ml, while the other companies focus on 15 ml, making the price by volume similar.
The oils do get good reviews and I personally love how they are marketed. Purely does a good job at promoting the idea of quality. The company isn't as well-known as doTERRA or Young Living, which could be an advantage for sales (or a disadvantage, depending on your audience).
Commission Quick View: Purely offers a base compensation of 25% on all sales. This increases to 30% if you can make more than $800 of sales in a month and 35% if you can make more than $1,600 in monthly sales.
The team aspect uses a unilevel system. This starts off with you earning 2% from the sales of people you directly recruit, increasing to 3% at the next rank (all the way to 9%, if you get far enough).
Progression is rank-based. To go through the ranks, you need to hit team volume requirements and have a certain structure in your downline. None of these requirements are unusual.
The one other aspect to mention is the team commission. The overall structure is the same as other companies but you earn less from your team at early levels. You need to hit the fifth rank to even earn from your second level and you're only getting 2% even then. Many other companies allow you to earn from your second level in the first or second rank.
You need to be considered active to earn from your team. This involves making $200 in sales each month (more at the higher ranks). If you just want to make sales, you need to have at least $750 in total sales every 12 months. Monthly requirements are never ideal, especially as real life isn't predictable. Still, it's nice that the volume needed to just earn from sales is much lower.
Final Thoughts: I'm impressed by the product selection and marketing from Purely. The compensation plan also makes them a good choice if you just want to make sales. But, the team plan means you'd need to go through many promotions to earn much from your team.
4. TruVision Health

Focus: Weight loss and health
Minimum Cost: $25 (for a kit with weight loss products)
Product Overview: TruVision Health doesn't heavily focus on essential oils. In fact, company's main area of emphasis is weight loss. They have various products related to that goal, including some weight loss supplements, along with protein shakes.
This isn't necessarily a bad thing. A different focus might make it easier to sell the essential oils and allow you to reach a broader audience.
The essential oils selection from TruVision Health is much more limited. There are 12 different oils, a bottle of fractionated coconut oil (which can be used as a carrier oil), a diffuser and a kit containing oils and the diffuser. That's it. Most of the oils are a single type (like lavender or grapefruit oil) but two are blends.
There is also less of a focus on quality. TruVision Health talks about the benefits of the oil but offers few details about purity or testing. This, along with the lack of selection, would make the company a poor choice for anyone passionate about essential oils.
But, many of the products are less expensive. For example, frankincense oil costs $61.25 retail and lavender oil costs $30.10 retail. The distributor prices are likely to be lower again. This makes the company a good choice for introducing people to essential oils, as long as you don't mind any quality difference.
Commission Quick View: TruVision Health doesn't operate through a party model. Instead, the main way to make sales is through a replicated site. You can also get people to sign up for automatic shipments from TruVision Health.
The commission is based on the difference between the distributor price and the retail price. The prices for each product aren't clear on the site, but TruVision Health does give an example that calculates out to around 50% commission. I doubt this is the case for every product, leading to a lower overall profit margin.
Once again, the team aspect is unilevel. It starts out at 7% from your first level and increases from there. There are various bonuses along the way too. The income here is higher than many other companies, but only if you get a decent team.
One limitation is that you need a considerable number of active people in your team. The first rank needs five (who you actively enrolled), the next needs 30. This increases to levels like 1,000, 2,000 and even 8,000, which simply seems absurd.
But, the ongoing requirements do appear to be lower. The compensation plan suggests that you can earn retail commissions without meeting activity or qualification goals. This means there is no ongoing cost if you just want to make sales. That may not be completely accurate. But, at least you're not forced to spend hundreds of dollars on product every month.
Final Thoughts: TruVision Health may not focus on essential oils. But, if you just want to make sales, their commission plan involves very few ongoing costs.
5. Wakaya Perfection

Focus: Luxury products, weight loss and health
Minimum Cost: $49.95 (simply to join, products aren't provided)
Product Overview: Wakaya Perfection is another company that features essential oils, rather than focusing on them. They actually have a wide range of products, all associated with the general themes of luxury, quality and health. This includes some more unusual items, such as Organic Pink Fijian Ginger. Their weight loss program also follows keto principles.
The products are still fairly typical. Most health and wellness companies have some similar items. But, Wakaya Perfection does a great job at making itself appear unique and higher quality.
The essential oil selection is decent enough, although it still isn't as large as the specialized companies. The prices are somewhere in the middle. For example, retail for frankincense oil is $75.85 and retail for lavender is $39.85.
The oils are all classed as therapeutic grade, making them seem similar to what doTERRA and Young Living offer. But, there are few other details. The term is misleading anyway, as it isn't regulated.
For an audience that loves quality, Wakaya Perfection could work. They do have an interesting selection of products and this could be enough to promote sales. But, you may struggle to convince essential oil enthusiasts that the oils here offer all the same health benefits.
Commission Quick View: Distributors earn 20% from regular sales and just 10% from people who sign up as Preferred Customers. The difference is because Preferred Customers get a 10% discount. That also means that regular purchasers will typically become Preferred Customers sooner or later.
Even 20% is on the low end for commission in this industry (although it isn't horrible). But, 10% really is a poor figure. It's still better than many affiliate programs but not by much.
There are ongoing requirements too. You need to make either 80 or 150 Business Volume (BV) in sales per month, based on your rank. This is at least $80 or $150, although the ratio of BV to dollars varies depending on the product. If you can't hit that goal in sales, you need to purchase instead.
Team payments operate through a binary model. This style is more complicated than the other companies on this list and is more difficult to optimize. Wakaya Perfection doesn't do a great job at explaining it either, which is never encouraging.
There's nothing particularly unusual about the compensation plan. It could work for some people, but you would need a decent sized team.
Final Thoughts: Wakaya Perfection looks decent enough but the commission per sale is pretty low. You also have a significant monthly goal that could be difficult to meet.
6. Zija International

Focus: Health, wellness and related areas
Minimum Cost: $129 then $149/year (for enrollment only, no products)
Product Overview: Zija International is another broad company. Their products fall into four general areas: Moringa supplements, essential oils, fitness supplements and personal care. We're just focusing on the essential oils for this post, but the rest of the products do give you more opportunities for sales.
Many of the essential oils are typical, including single oils and blends. But, there are differences too. For one thing, they have multiple options for some types of oil. This can be seen with frankincense, where the is a Frankincense Carterii (for $96) and a Frankincense Frereana (for $110.33) version. The types are from different species.
The oils tend to be more expensive, on average, than competing companies. The selection also misses some common oil choices, including lavender. The company does provide some information about quality, purity and sourcing. Even so, customers probably won't trust Zija International as much as the more well-known companies.
Most of the oil blends are typical but there are some unusual ones included, such as Cell Defense, Cell Support and Gene Expression blends.
The unusual blends could help to promote sales and potentially more interesting. But, the oils themselves aren't very competitive. I imagine that many customers would choose Young Living or doTERRA oils over these ones.
Commission Quick View: Commissions are based on the difference between retail and distributor price. Zija International estimates that this is up to 20%, with the precise amount varying depending on the product. They use the phrase 'up to', which suggests that you'll often be getting less. 20% is a decent enough profit margin but it's still on the low end of this field.
The main method is buying and then reselling, which is a pain. You can get people to sign up through the company too. The profit is roughly the same either way.
The team aspect follows a binary model, where you're building two teams below you. You need to hit at least 500 volume in the lesser of the two teams and have at least one distributor buying or selling 150 in personal volume each month.
The two teams aspect puts you at a disadvantage. You need to make sure both teams perform well, which isn't nearly as easy as it seems. There are various bonuses as well, including some that are generation based. But, there's certainly nothing amazing about the compensation plan.
Final Thoughts: Zija International doesn't have competitive products and the compensation plan isn't that great. It might be okay. But, with so many other options, why bother?
7. Essanté Organics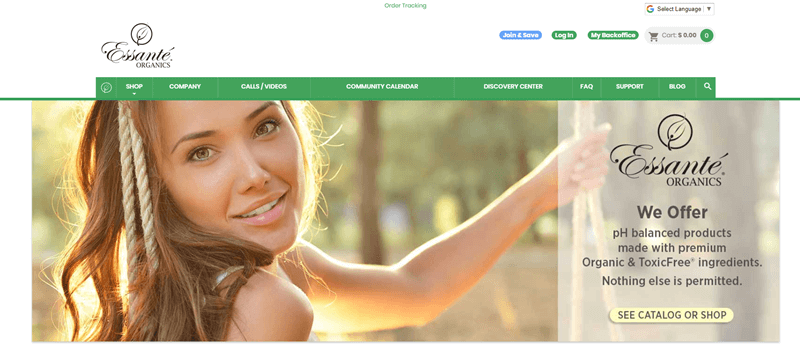 Focus: Organic products and essential oils
Minimum Cost: $29.99 + $199 (for membership and a starter kit)
Product Overview: As the name suggests, Essanté Organics focuses on organic products. This applies to their essential oils too, which is unusual.
Most other companies don't have organic certification, due to how the oils are sourced. This aspect does give Essanté Organics an advantage in the field. But, while most of their individual oils are USDA organic, the blends typically aren't.
As Essanté Organics points out. The organic certification is external, while other companies rely on internal testing. This should make the products from Essanté Organics better. But, there aren't any guarantees, as the organic certification isn't concerned about essential oil quality or purity.
There is a decent selection of oils to choose from, including some blends and oils that are less common. The pricing is fairly similar to the other companies. In this case, frankincense oil costs $82 retail and lavender costs $32.50.
The key limitation is reputation. Essanté Organics isn't as well-known as Young Living or doTERRA and there are few reviews about the oils online. Clearly, Essanté Organics doesn't have the same powerful reputation. That alone could impact your ability to earn.
Commission Quick View: Essanté Organics relies on a replicated website, so you don't need to host parties or purchase products that you then need to sell. The compensation is a straight 30% on all sales made through this website. That stays the same regardless of your progress in the company.
The team style is a little different than normal and Essanté Organics only briefly explains it. You build two teams and earn 10% on their sales. It's not clear whether the teams need to outperform one another or what other factors are at play. But, the summary suggests that you earn 10% regardless of where people fall in the team.
If that summary is accurate, then the income potential is higher than most companies. You don't need to progress through ranks either. But, there may be additional complexities that the company doesn't explain.
Final Thoughts: Essanté Organics has potential, especially if the compensation plan is accurate. But, make sure you check with the company first. Their plan does lack details and there may be additional complexities that it doesn't address.
8. Forever Living

Focus: Aloe and health
Minimum Cost: No joining fee
Product Overview: Forever Living is yet another health and wellness company. They also strongly emphasize aloe vera. Some distributors even suggest that the aloe vera can fix almost any health problem – although Forever Living itself never makes that claim.
Their essential oils selection is very small. There are just six total oils. Three of them are individual oils (lavender, peppermint and lemon – 15 ml each), while the other three are blends (At Ease, Soothe and Defense – 10 ml each).
The oils are on par with other options, with the lavender essential oil costing $27.89. Forever Living says that the oils are pure and gives some details about where they are harvested from. But, there appear to be few testing processes.
The small range means that Forever Living doesn't work well if you're only interested in essential oils. But, there are many other products too, making it an interesting company for variation.
Commission Quick View: Forever Living offers two different mechanisms for profit. You can buy and then resell products, or you can get people to order through a replicated website. Either way, your profit is 15%.
This is definitely on the low end compared to many other companies. But, this increases to 30% once you hit a specific sales and purchase target. Doing so makes you Wholesale Qualified.
Interestingly, you earn 15% compensation from the sales of anyone you recruit and their customers – but only until they become Wholesale Qualified. This is an odd design and one I haven't seen before. Once they do become Wholesale Qualified, they can then help you get promoted through the ranks at Forever Living.
Progressing up the ranks is simply based on volume (yours and your team's). Each new rank gives you bonus commissions from the sales of yourself and your team. The larger your team grows, the higher the potential income. The ranks are permanent too. As such, you don't need to maintain volume to keep them.
The style is different than most MLMs and it's much better for sustainability. There appear to be no monthly volume requirements, so you can keep your business going even if life gets unpredictable. Your income also comes from your team as a whole. You don't need to worry about a specific structure within it.
Final Thoughts: Forever Living has fewer risks and ongoing costs than most companies, which is always a good thing.
9. Be Young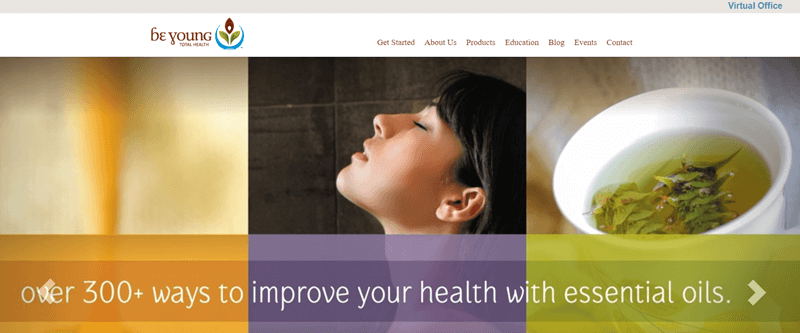 Focus: Health and wellness
Minimum Cost: Free to join
Product Overview: Be Young offer various products in the health and nutrition field, including supplements, body products, antioxidants and essential oils.
To put it simply, the essential oils are interesting. The selection is larger than most other companies and there are more unusual oils in the mix, like carrot seed, cabreuva and coriander. Be Young also conducts independent testing and includes links to their certificates.
Their lavender oil goes for $25 (for 10 ml), while frankincense is $66 (for 10 ml). This makes the oils a little cheaper than the rest of the companies.
So, why interesting? Well, the oils sound like they are high quality and reasonably priced. But, they don't look like it. Instead, the labeling feels like something from a budget brand. That's just my perspective and the oils may look different in person. Still, it's something to consider when getting involved. After all, you want to be making regular sales.
Commission Quick View: Be Young provides initial compensation of 20%, which can get as high as 42% if certain criteria are met. This is an impressive total, especially as it doesn't count the team-based bonuses.
The team compensation plan is basically a unilevel plan, where you have multiple levels based on who recruited who. But, there is an additional complexity – Sharing Partners. Sharing Partner is a rank within the compensation plan for Be Young. When recruits hit that rank, their downline becomes a new generation for you – and the amount you earn changes somewhat.
The compensation rates are also interesting. They start at 10% for Level 1 and Level 2, and you get these at an early rank. The later levels give a lower percentage, ranging from 2% to 5%. This is more powerful than many other companies and 10% on your first two levels is an appealing amount
Final Thoughts: While I'm not impressed by the products, the compensation plan from Be Young is surprisingly impressive. Just make sure you check the ongoing requirements carefully, as the company isn't clear about all of these.
10. NYR Organic

Focus: Organic body and beauty products
Minimum Cost: $149 (for a business kit with various products)
Product Overview: NYR Organic focuses on clean and organic products for your body. This includes avoiding many controversial compounds, like mineral oils, parabens, nanoparticles and synthetic fragrances.
The company is also very transparent, offering key details about their processes and priorities. This aspect makes them seem more reliable and should help to promote sales.
The essential oils selection isn't huge but most of the main oils are represented, along with various blends. Some of the oils are organic, while others aren't. The pricing is quite a bit lower than other companies. For example, frankincense oil is $34, while lavender is $15.50.
It's not clear why the prices are so different. NYR Organic may just have a lower markup on their oils, or the products may be lower quality in some way.
Commission Quick View: NYR Organic offers an initial rate of 25% commission. You can earn this by making sales on your website – or by purchasing and then reselling. There is also a personal sales bonus for reaching $400 in sales within a month.
NYR Organic has low activity requirements. You just need to purchase $100 of product per year to be able to earn. This is easy to meet, especially as you're meant to be buying products and then reselling them.
There aren't many details about the team side of the plan. But, it appears to be a simple unilevel plan, where you need to progress through the ranks. To make this work, you'd need to recruit other people and grow a team over time. The activity requirements are likely to be higher for this aspect too.
Final Thoughts: Without more information, it's hard to know whether the plan is decent or not. But, every other aspect suggests that NYR Organic is at least average and the oils are competitive in terms of price.
11. Scentsy

Focus: Scents
Minimum Cost: $99 (for a starter kit that includes samples)
Product Overview: Scentsy doesn't focus on essential oils. Instead, the company is simply about fragrance. Their product range is extensive, involving many different types of products and fragrances.
Their essential oil selection is relatively small, with 30 different items (at present). Some are individual oils, others are blends. The oils are also cheaper, on average, with most costing less than $20.
But, the focus is different. The other companies on this list emphasize the potential health benefits of the oils. With Scentsy, the idea is just how the oils smell. For example, they have blends like Lemon Lavender Rain and Hopscotch Butterscotch. You wouldn't find those combinations anywhere else.
This difference in focus isn't a bad thing. It simply attracts a different audience. You could probably sell Scentsy oils (and other products) to people who wouldn't be interested in the other brands.
Commission Quick View: Compensation ranges from 20% to 25% commission, depending on your rank. There is also the chance to earn up to 9% bonus based on sales – but only at the higher ranks within the company.
You only need to reach the second rank to get that 25% rate. Doing so simply requires 1,000 Retail Volume in lifestyle sales. The ratio of volume to dollars isn't clear, but 1,000 Retail Volume is likely to equal at least $1,000. That's a high goal but it's not unrealistic. It's also nice to see a company focusing on sales first, before recruitment.
The team aspect is a little unusual. You earn income based on the success of your team members. But, this isn't based on their level in your downline. Instead, the percentage is determined by their rank. For example, the Lead Consultant rank (rank three), you earn 2% of the sales from any Certified Consultants (rank two). Who you can earn from increases as you progress through the ranks – but you never earn from those higher rank than you are.
The emphasis on ranks is strange. It also means that you don't earn team commissions from anyone who is just making sales (which sucks).
It's hard to know whether this is better or worse than other companies. But, it does suggest you'd need to focus more heavily on training and try to make sure that people progress up through the ranks.
Final Thoughts: I love the products from Scentsy and the potential to earn from sales is decent. But, I'm not impressed by the rank aspect of the compensation plan. That adds extra complexity to the whole system.
Top Pick
The essential oils industry is competitive. But, income is possible if you choose the right company and audience. Despite their popularity, companies like doTERRA and Young Living probably aren't a good choice. The competition is simply too high and there may already be distributors in your local area. Plus, if you're in a group of network marketing types it's very possible that they already heard about these companies.
Instead, I would recommend Be Young. The company has a wider range of products to choose from and their compensation plan is generous. The products don't look as good visually but Be Young does have plenty of testing documentation. Having more products to promote also means you can focus on people who aren't just interested in essential oils.
P.S. Before the knives come out, I'm not an affiliate or distributor from them, do not have a team, don't sell essential oils, and have no stake in who you choose to promote.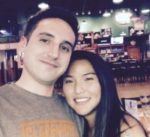 MLM Critic & Author: Nathaniell
What's up ladies and dudes! Great to finally meet you, and I hope you enjoyed this post. I have to be honest though. I'm not a big fan of MLM. Tried it. Hated it.
Affiliate marketing is cheaper, faster, and easier. See for yourself and join millions of other successful affiliates generating income from their blogs!
No inventory. No fees. No recruiting. 3 BILLION potential buyers online.
Reader Interactions