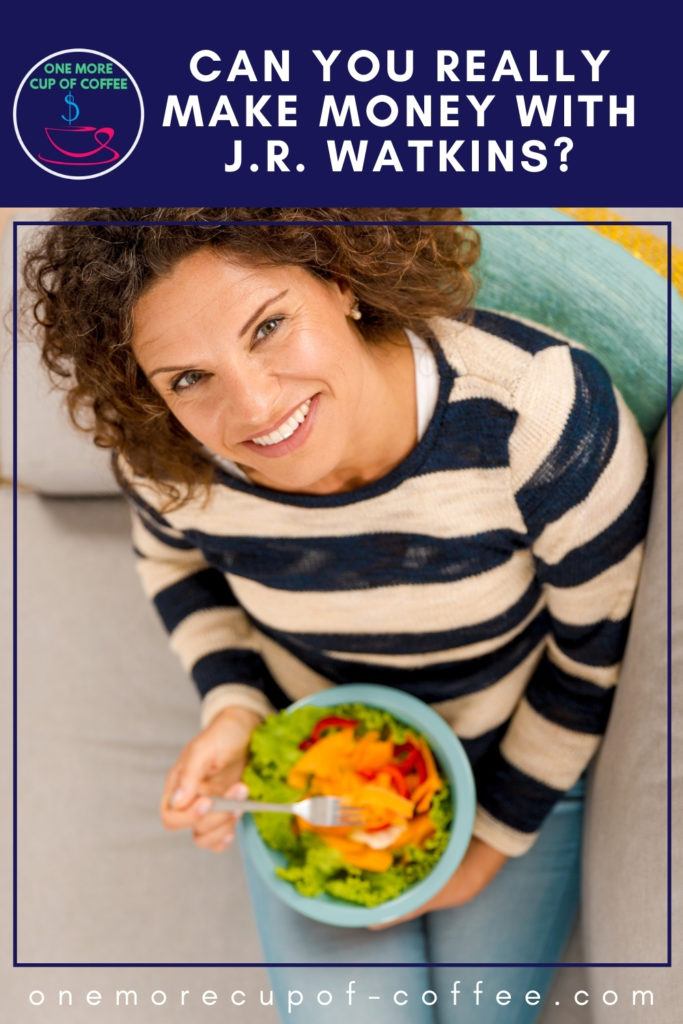 J.R. Watkins Review
Company Name: J.R. Watkins
Costs: $29.95
Rating: 32/100
Do I Recommend J.R. Watkins?
This is a well-known company and yes, you can make money with J.R. Watkins. In fact, the style can even work well for people just wanting a little income. But, I don't recommend it as a long-term solution. The products are simply too common and they're not unique enough to sell well. You'd make more money by relying on competitive items and affiliate marketing.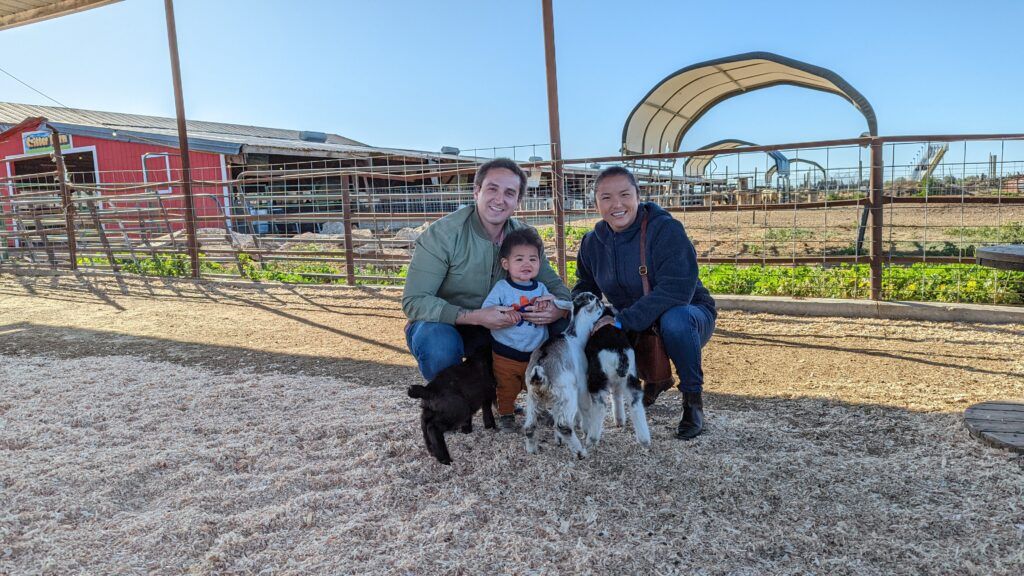 Are You Ready To Work Your Ass Off to Earn Your Lifestyle?
Are you tired of the daily grind? With a laptop and an internet connection I built a small website to generate income, and my life completely changed. Let me show you exactly how I've been doing it for more than 13 years.
What Products Does J.R. Watkins Sell?
You've probably seen J.R. Watkins products many times in the past, as the brand has a long history and distinctive packaging. The products are broken down into four areas. Each of these contains a decent selection of different items, with some including multiple scents or styles.
Bath & Body
Gourmet
Health
Home Care
Within these ranges, the products are roughly what you would expect. For example, the Bath & Body category includes various body washes and soaps, along with similar items.
The gourmet section focuses mostly focuses on herbs and spices, along with extracts.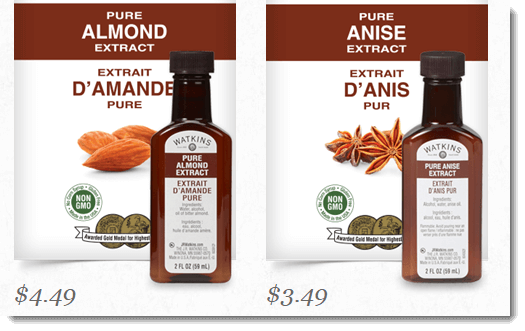 The variety of products would help attract many different people. They're also products that people use on a regular basis. The items are also extremely well received. For example, the products consistently receive an average of 4 or 4.5 on Amazon reviews, with many people buying this way.


These averages are extremely impressive – as Amazon reviewers are often picky and sometimes leave poor reviews for decent products. From this perspective, the products are powerful.
The prices are also low enough to make them competitive. In contrast, many MLMs have considerable markups on their products, which makes them more challenging to sell.
The main limitation of the products is simply that they're not unusual – at all. Most of the items are ones you'd find at any grocery store. Even the scents and flavors are commonplace.
This may make sales more difficult. You would have to focus on the convenience of getting products delivered to the customer along with the company's long history. Those are still compelling arguments. But, would they be enough to promote consistent sales?
Selling Home Products Successfully
Most distributors would probably make some sales through J.R. Watkins. The products are inexpensive and many are items people would need regularly. Even so, I'm not convinced you could make all the sales you need.
To be honest, direct marketing is now an old-fashioned way to make money. It still works and there are many successful companies out there.
But, customers often want more convenience than this method offers. Why go through all the hassle of finding and ordering from a local distributor? Customers could simply go online and buy similar products, often at a lower price. Shopping online like that is getting more common as time goes on.
Why not take advantage of it? Instead of direct sales, you could use the online environment. Some people turn to Amazon FBA or similar ideas, where you are reselling physical items. Another option is affiliate marketing. This doesn't involve physical products at all.
Instead, you use affiliate programs to promote items, in whatever field interests you. This might mean you focus on more interesting and competitive items for the home and for cooking. You could even work on an entirely different field, like camping or sports.
If nothing else, you have more options and you're not stuck with a single company and their product line.
Is J.R. Watkins A Good Business Opportunity?
If you're still interested in J.R. Watkins, the next topic is making money. The company does have a long history in direct sales and was even considered the largest such company in the 1940s. But, the company couldn't keep pace with changes in buying habits and went through near-bankruptcy as a result.
There has been more success in the modern-day. This is partly due to some all-natural lines of products and improvements in how the company responds to changes in the market.
The long history of the company and their products suggests that this is a great opportunity for income. These may be key reasons for getting aboard and I'll highlight their actual model soon.
But, before that, there's an important point I need to make. The products from Watkins may sell well but they're not difficult to find. In fact, the company sells through physical stores as well as distributors. This includes locations like Wal-Mart, Walgreens, CVS, and Target.
Retail stores only sell a selection of items, not the whole range. Even so, increases the competition dramatically. You can also find many of the items online, including places like Amazon and eBay.
This level of competition would make sales much harder. Why should customers people buy the products from you when they are so easy to get in other ways? In contrast, many other companies sell exclusively through distributors.
With that limitation out of the way – let's take a look at the underlying compensation plan.
Making Money With J.R. Watkins
Most MLMs fall into two categories. The first is where customers order through you and you earn a commission. This is the easiest approach, as you don't need to manage stock or try to guess what customers will want.
The other style is where you purchase the products first (at a discount) and then resell them. The amount you earn is the difference between what you pay and how much you sell the products for. Watkins falls into the latter category – and you can earn from 15% to 47% profit based on your success and rank.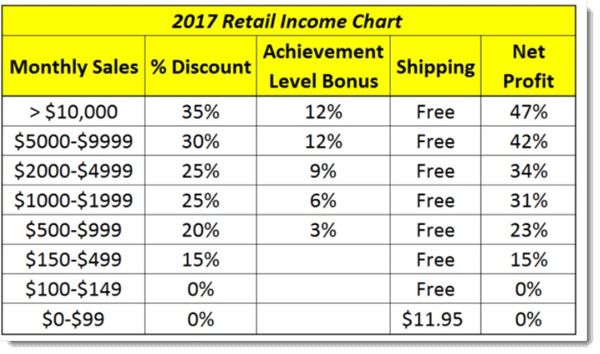 There are various ways to make this work.
For example, you may get customers to tell you what they want before you make an order. You could even get them to pay you first if you want to reduce risk. Once you've made the order and received the items, you then distribute them (which will typically involve legwork on your end). Some distributors also charge a fee for the process, which increases the profit margin.
This is the safest approach and there is little guesswork involved. It also seems to be the style that J.R. Watkins is promoting, as they suggest you don't need inventory.
The catch is that this is less convenient for customers. They have to decide what they want and then wait for you to make the order, to receive it, and to deliver it. Remind me again, what's the advantage for them? The process is much longer and more complicated than them simply buying products from the store.
The other option is for you to order the products first and then sell them physically. This style is more convenient but the risk is higher on your end. You would also need to manage stock and try to guess what people will want.
Having physical products does allow you to sell at more locations, such as craft shows, parties, and events. But, be aware that there may be other distributors. Distributors will typically be selling at the same price points too, making it harder for you to get noticed.
In practice, I imagine distributors balance the two styles, based on what works in their situation. It's worth considering what approach would apply to you and what your potential customers would think.
On a side note – it is possible for customers to order directly from the company, which bypasses all of this nonsense. But, J.R. Watkins offers little information about this aspect. It seems likely this would only apply to a subset of your customers anyway.
Making Money With A Team
Of course, J.R. Watkins is an MLM, so some of your income comes from your team. You can earn between 5% and 10% from the purchases and sales of the people that you recruit.
There are also achievement levels. These offer bonuses for sales, along with a cash bonus for the first time you hit the level. These are based on points, although it isn't entirely clear how those points are earned. There are also additional ranks beyond these, such as Bronze, Silver, and Gold Manager.
Consultant: 1 to 499 points
Bronze Consultant: 500 to 999 points
Silver Consultant: 1,000 to 1,499 points
Gold Consultant: 1,500 to 1,999 points
Manager: 2,000 points for two months straight
There is little information about what's involved in hitting these ranks or staying at them. But, ranks are normally challenging in an MLM and that's probably true here too. You'll normally find that most distributors never get past the first rank or two and very few ever hit the highest ones.
In fairness, the style of J.R. Watkins does let you earn a considerable amount from sales alone. But, you have to hit high sales volumes to do so. After all, that 47% net profit comes from making more than $10,000 in sales a month.
I don't know many people who could even get close to that goal.
The Pressure To Buy
Direct sales companies are promoted as being empowering and great ways to make money. For some people, this is even true. We've all heard the success stories of people who have built large teams and quit their regular job. Many of those stories are even true and some people do find success.
But, on the other hand, plenty of people end up struggling or even in debt. This makes it critical that you research and understand a company before you get involved.
J.R. Watkins does have some advantages as a way to make money. For example, there are no significant monthly sales requirements. This means you're not stuck meeting specific goals each month.
Even so, there is heavy pressure for you to spend money. After all, you need to make orders of $150 or more to get any discount at all. The more you spend per month, the higher your discounts.
So, what happens if your current customers wanted around $80 total in products in a month? If you made the order like that, you'd get no discount. In fact, you have to pay shipping if the order is less than $99.
Many people would add on items to make the total at least $150. Unless you could sell those extra items after the fact, you would lose rather than gain on the sales.
In a similar way, what happens if the order totaled $920? There is a significant jump in commission (from 20% to 25%) and bonuses (from 3% to 6%) if you get above $1,000. Once again, you might just choose to buy the difference yourself.
If this happened for multiple months, well… it's easy to see how people end up in debt.
You can get around these issues with sensible planning and an awareness of your limitations. Once you have enough customers, the problem may not be so significant. Even so, be aware of the pressure to spend money. You could easily cut into your profit margins without meaning to.
Successful Recruitment
Like other MLMs, the goal with J.R. Watkins is to recruit other people and get them selling as well. The process may be easier here than with many other companies.
The reason is that you get discounts on your own purchases as a distributor. You also get free shipping on orders over $100 and the products are sent directly to you.
These aspects can be enough to get people interested in joining. And, once they've joined, it may be relatively easy to get them selling the products. After all, people could start a little at a time and there is no dramatic financial commitment to make.
The style also makes it easier to be casually involved. There are no requirements for sales each month, so people can do what works for them.
On the flip side, creating a dedicated team would be more challenging. If people only have a casual interest in the company, they may be less interested in making significant sales or in progressing through the ranks.
Can You Generate Reliable Income With J.R. Watkins?
The J.R. Watkins Review
J.R. Watkins offers some advantages including easier recruitment and a well-known brand. Even so, success would be hard to find and the products aren't that competitive.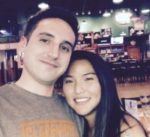 MLM Critic & Author: Nathaniell
What's up ladies and dudes! Great to finally meet you, and I hope you enjoyed this post. I have to be honest though. I'm not a big fan of MLM. Tried it. Hated it.
Affiliate marketing is cheaper, faster, and easier. See for yourself and join millions of other successful affiliates generating income from their blogs!
No inventory. No fees. No recruiting. 3 BILLION potential buyers online.
Reader Interactions