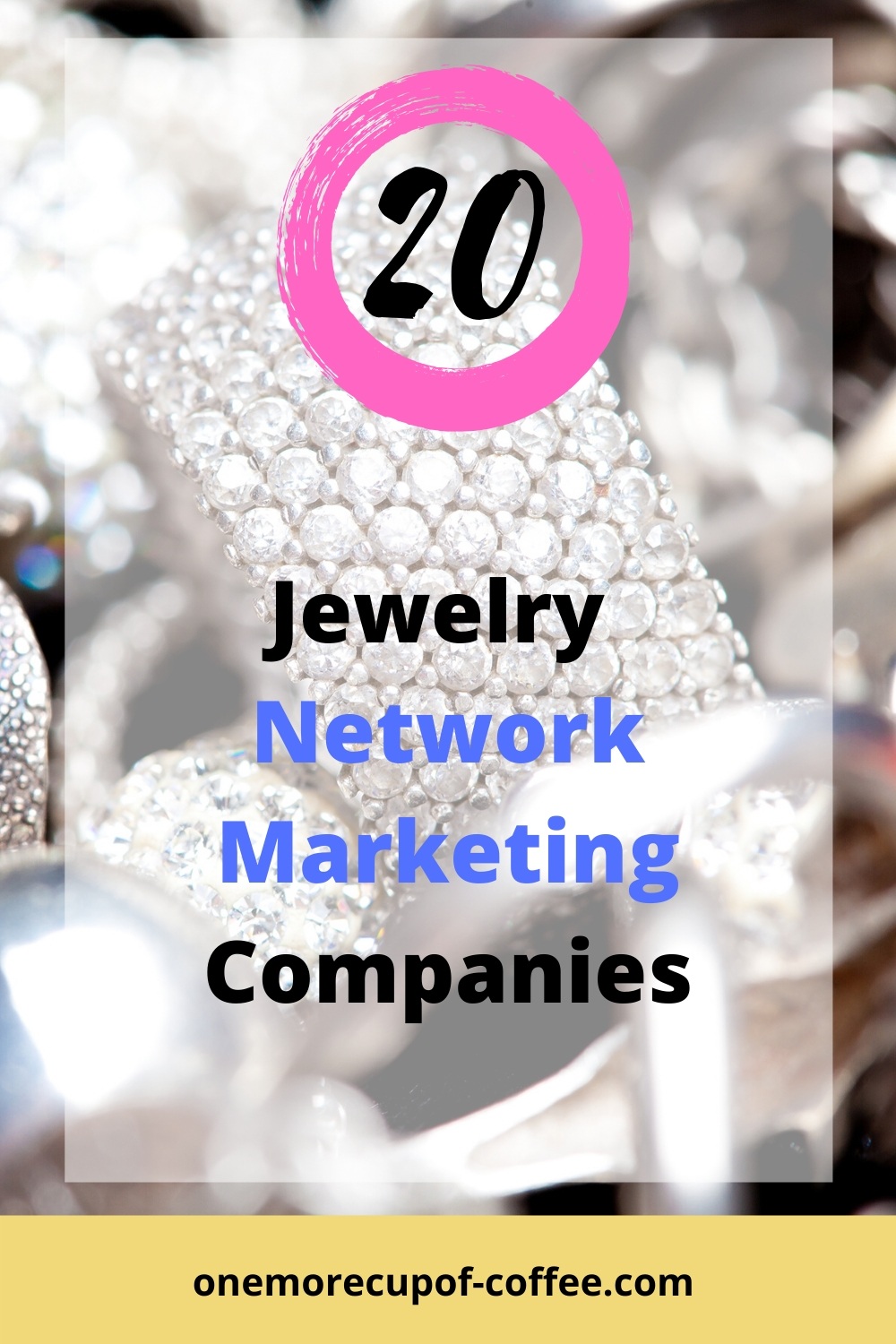 At first glance, jewelry can seem like a bad way to make money. There is so much competition out there and countless companies are in the field. Yet, the market continues to expand and diversify. It was worth more than $71 billion in the United States in 2013 and showed no signs of slowing down.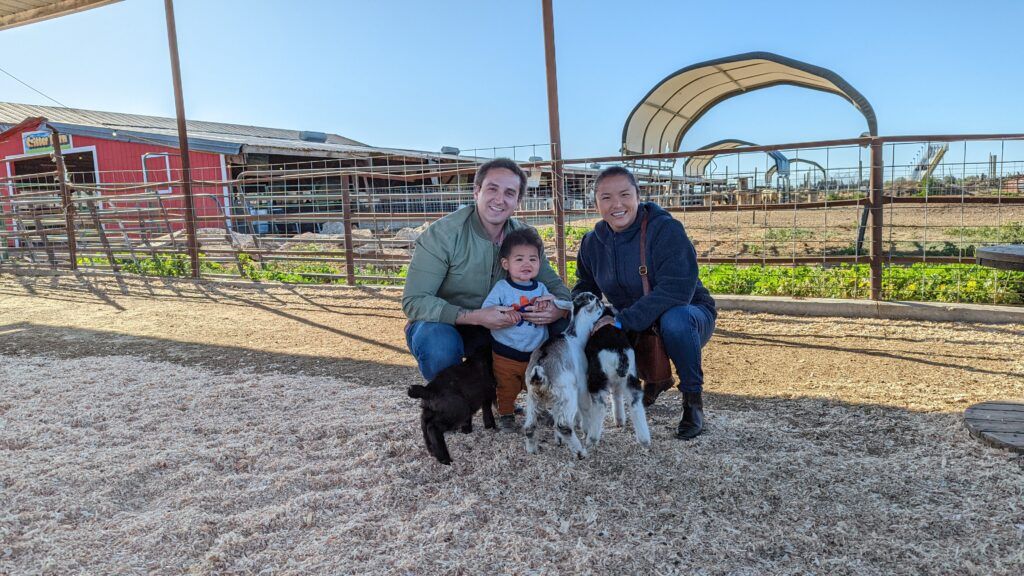 Are You Ready To Work Your Ass Off to Earn Your Lifestyle?
Are you tired of the daily grind? With a laptop and an internet connection I built a small website to generate income, and my life completely changed. Let me show you exactly how I've been doing it for more than 13 years.
Jewelry also has advantages for direct marketing. It isn't a consumable product but people will buy many pieces because they're used in different ways, or people just want to refresh their collection. No woman owns just one ring and one necklace, right? The industry is considered evergreen, and many people will still buy jewelry during an economic downturn, although spending habits will change!
More importantly, jewelry is unique. Each company has their own slightly different angle and style of product. This is especially true for jewelry network marketing companies, as they try to find ways to stand out.
Everyone has different tastes and different styles, so you may just find a company that clicks with your friends, or that you personally click with, and can effectively market on your website. These aspects all mean that jewelry can work well as a way to make money.
The summaries below highlight the key companies in this field (and there are a lot of them). If you want to make money this way, pay close attention to the requirements and the products. There are many horror stories of folks that get too enthusiastic while starting a new business, and make some common network marketing mistakes.
Those mistakes could include paying a recurring fee they can't afford, buying too much inventory without testing their local market, or focusing on recruiting new members instead of actually selling the products the company is supposed to be based on.
Also, keep in mind that most of the biggest success stories you hear are from people that have a large downline they recruited.
Many times, this recruitment happens online, through a branded website. It's very rare for a person to "make it big" selling jewelry as a side business, so if you see a company flashing "get rich here" signs at you, I'd recommend to not get involved with them.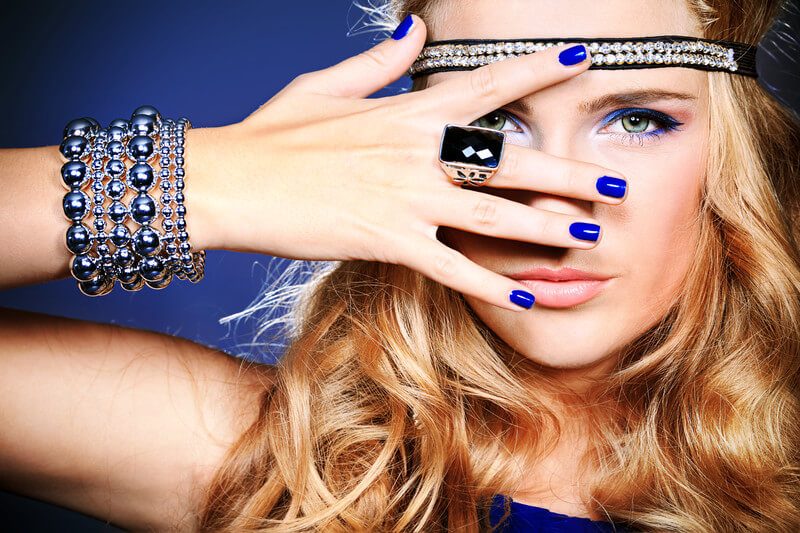 Jewelry Network Marketing Companies
Touchstone Crystal
Stella & Dot
Chloe + Isabel
Paparazzi
Plunder Design
Magnabilities
Origami Owl
Threads Worldwide
Trades of Hope
Color by Amber
Sabika
Vantel Pearls
Bella Vintaj
Compelling Creations
CB Jewelry
Traci Lynn Jewelry
Premier Designs
Park Lane Jewelry
Fifth Avenue Collection
eSBe Designs
1. Touchstone Crystal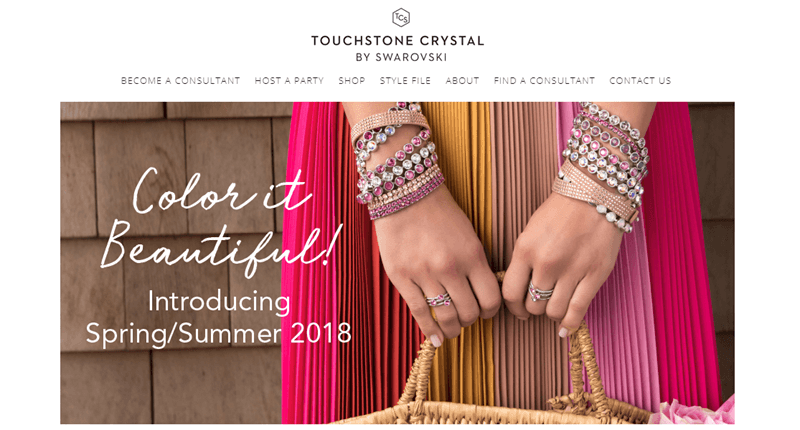 Focus: Jewelry using Swarovski gems
Minimum Cost: $139 (for a basic starter kit with some products)
Product Overview: Swarovski is a jewelry designer that offers an artificial gen that's incredibly popular. Products using them tend to look high quality but they're much cheaper than buying pieces that contain stones like emeralds or diamonds. Touchstone Crystal isn't the only company that uses these stones but they do focus on them.
There is a wide selection of jewelry to choose from, with products changing across the seasons. The colors and styles are typically selected so that pieces will complement one another. Touchstone Crystal focuses on a professional presentation, including a catalog showcasing the current seasonal selection.
The pieces range in price but they're not incredibly cheap. For example, necklaces are often between $79 and $129, while earrings are often from $32 to $55. None of these prices are unreasonable for how these pieces look.
Most reviews of the jewelry are positive. Some people experience quality issues but not very many. That's a good sign, especially as there will always be some problems, even with the best company.
Commission Quick View: Touchstone Crystal uses the party-based model, as do most companies in this list. The idea is to hold an event at a Host's home, where they get various discounts and/or freebies, based on the sales.
Parties do create sales pressure and they can be fun. But, they're also more involved than they seem. You'll often need to provide samples and snacks, along with organizing the whole thing. The parties themselves often take a few hours.
Your friends might enjoy the first party or two but the events get boring quickly. This is particularly true if there are multiple Touchstone Crystal distributors in your area or if there are distributors for other similar companies. And honestly, if somebody spent $100 or more in jewelry at one party, they're probably not going to buy much from the next event.
As for income, Touchstone Crystal uses a catalog-based approach (so you don't have to buy the products first). Distributors earn between 25% and 40% commission from sales per sale and up to 9% from the success of people they directly recruit.
But, it's not clear how this breaks down. Getting to 30% or 40% commission would probably involve hitting ranks and/or sales requirements. Either way, distributors would start off at 25% and many wouldn't get past that rate.
Final Thoughts: Touchstone Crystal isn't great and it isn't horrible. Whether the company works for you would strongly depend on your audience and their willingness to buy this type of jewelry.
2. Stella & Dot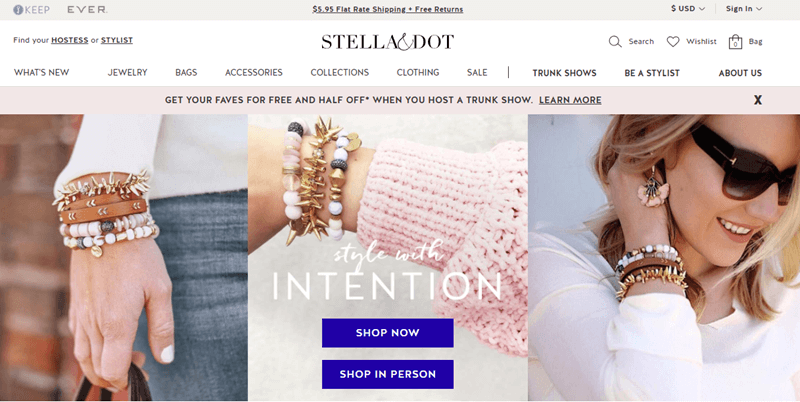 Focus: Jewelry, bags, accessories and related items
Minimum Cost: $199 (for a starter kit with your choice of $350 worth of products)
Product Overview: Stella & Dot have a wider selection of products, even including some clothing in the mix. Their jewelry selection tends to be on the elegant side, with many of the pieces being fine.
There are also some more unusual products, including some brightly colored bracelets and unique styles. They will often focus on specific looks as well, such as a feathers and lace theme. The items look decent enough and they should sell to the right audience. But, the same is true for most companies on this list.
The pieces are relatively expensive. For example, necklaces are regularly over $100 and even simple ones will typically cost more than $50. There is a decent number of negative reviews too. Many customers complain about the quality, saying that it does not match the price paid.
Commission Quick View: Stella & Dot is another party-based company, although distributors can sell online as well. Distributors don't need to buy and then resell. But, you will need to purchase samples to show off at the parties.
The base compensation rate is 25%, which is about average. This goes up to 35% if you can hit sales targets. But, even the first increase (to 30%) requires $2,500 of product sales per month, so it wouldn't be easy to reach.
You can earn from your team as well. The starting rate is 4% from people you directly recruit. This can be as high as 12% and you can earn from up to four levels deep as well. These percentages are based on Commissionable Volume, which is 65% of the sales that your team members make.
There are no minimum requirements to simply earn from your own sales. But, if you want to earn from your team as well, you need at least 500 in sales volume per month (roughly $500). That's a pretty high requirement, especially as you need to meet it every single month.
Final Thoughts: The jewelry may look good but the compensation plan and the quality both seem to be limited. You could still make money with Steller & Dot but it isn't one of the best companies to choose.
3. Chloe + Isabel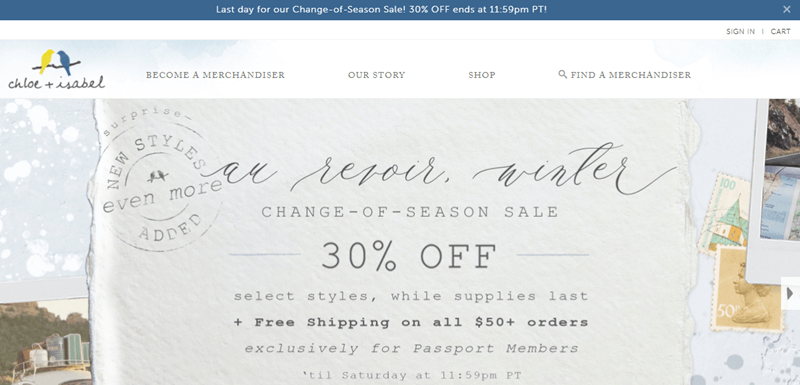 Focus: Jewelry and accessories
Minimum Cost: $175 (for a starter kit with jewelry and marketing materials)
Product Overview: The jewelry from Chole + Isabel tends to be pretty distinctive and somewhat eclectic. They have multiple different styles at any one time and each of those styles is relatively unusual.
This approach should make the jewelry more competitive and will mean it stands out. But, the unusual styles are a disadvantage too. Some people simply won't like them. In contrast, companies like Touchstone Crystal will tend to attract a wider audience.
Once again, the jewelry is on the expensive side, with necklaces regularly being over $100. Some of the more complex ones are closer to $200. There are some simpler items, including ones that are less than $50. The variation in price may help with sales. But, you still need customers that can afford the items.
There aren't many reviews for the pieces themselves, although some people are passionate about their styles. As such, the quality isn't clear. Of the reviews that do exist, some suggest that the quality is amazing, others suggest that it's poor. The best solution is to buy some of the jewelry for yourself and own it for a while, before you make any decisions.
Commission Quick View: Chloe + Isabel doesn't offer much details about the compensation plan or what you can expect. In fact, potential distributors need to apply and go through an interview process before they can even join – which is highly unusual. One review suggested that only around 20% of the people who apply are approved to join.
Members can earn between 25% to 40% from sales, through a combination of in-person and online approaches. Chloe + Isabel is flexible in this area, allowing people to choose how they make sales and whether they host parties.
The focus is on sales much more heavily than on the team component. Even so, the marketing states that members can earn more money by building a team. How much you'll make is unclear but the patterns will be similar to other companies on this list.
Final Thoughts: My biggest recommendation with Chloe + Isabel is to ask questions. Talk to a distributor or a company representative about the ongoing requirements and the team aspect. That information is critical for making an informed decision about the company.
4. Paparazzi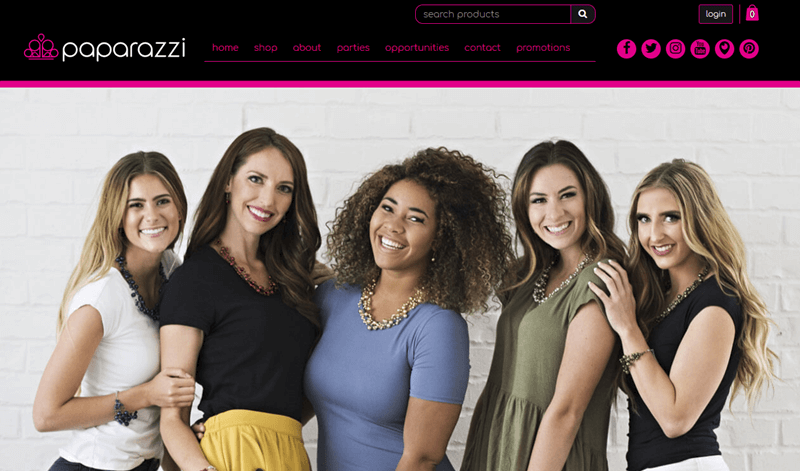 Focus: Inexpensive costume jewelry
Minimum Cost: $99 (for a kit containing 35 pieces of jewelry)
Product Overview: Paparazzi is extremely unusual in this field. The products are simply jewelry, in a wide range of styles. Many are unique and quirky, while others are fairly conventional. There is a decent range of products too, with new items being released regularly.
The interesting thing is the pricing. Almost all of the products cost a straight $5, no more, no less. There are a handful of exceptions. These are mostly necklace and earring sets, which cost $25 and are a little more elaborate.
The pricing is powerful for sales. Customers often won't think twice about spending $5 on a piece of jewelry. The quality isn't amazing, but at $5 a piece, most customers won't expect it to be either.
If nothing else, the style is competitive. This alone should help promote sales.
Commission Quick View: Paparazzi is unusual in its compensation approach too. It operates like many clothing network marketing companies, in that you purchase the products first and then resell them.
The commission rate is 45% per sale, which is pretty impressive. But, there are two limitations. First, the amount you get per sale is low, as the retail price is just $5. Second, this assumes you sell everything you order. If you're left with stock you can't sell (or need to discount), your profit margin decreases.
You're also buying the jewelry in bulk and it's not clear whether you get to choose all of the pieces or not. At $5 each, you could probably sell most pieces and some would probably sell fast. The sales are mostly made at parties and customers would get them the same day (as you already have the pieces). This should promote sales. Still, the risk exists and some items may simply be unpopular.
The team aspect is pretty typical. Paparazzi offers a unilevel plan where income is tied into your ranks.
You need to hit the second rank to earn from your team. This involves 50 PV of sales each month, which is just 25 standard products. At this rank, you earn 5% from anyone you personal recruit. And, as always, the income and requirements increase from that point.
Final Thoughts: I'm fairly impressed by Paparazzi. Having to invest is risky and the low prices means you'd need more sales to make a decent income. But, the company is very up-front about their requirements and how the system work – and the prices are very competitive.
5. Plunder Design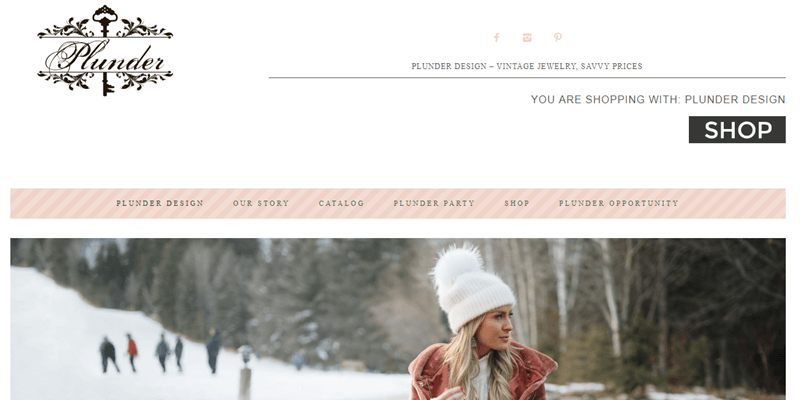 Focus: Vintage and unique jewelry
Minimum Cost: $99 (for a starter kit with products and business tools)
Product Overview: Plunder Design uses the phrasing 'vintage and unique' to describe their jewelry. The claim is slightly contradictory, but the pieces are certainly unusual.
The unusualness of the jewelry is a major advantage and disadvantage for Plunder Design. Without a doubt, the jewelry helps the company to stand out and be competitive. But, the styles will be hit and miss. Some customers will love them, others won't.
Another aspect is the prices. Plunder Design jewelry tends to be cheaper than other companies. For example, necklaces are often around $20 to $30. Many of the jewelry sets are less than $50 as well.
There are also some customizable products. They're not as flexible as items from Magnabilities or Origami Owl. But, you can add on components like beads, charms and a monogram letter.
Commission Quick View: Compensation for Plunder Design starts at 20% per sale and increases to 30% as you go up through the ranks. These is also a sales-based bonus for more than $1,200 of sales per month. That is either 2%, 3% or 4% depending on your rank.
The bonus is nice – but $1,200 is a tough goal when many products are less than $30.
The team aspect uses a typical unilevel design with ranks. To earn from your team, you need $400 in retail sales for one month in every three and at least one recruited member. That's for the first team rank (Posh Consultant). The next rank (Moxie Consultant) requires $2,500 in sales across your team too.
The sales requirement is the part I have the most problem with. I'm glad you don't need $400 in sales every month. But still, $400 in sales for a single month is a high requirement. To achieve this, you'd need to regularly find new customers.
On a side note, the Income Disclosure Statement from Plunder Design highlights this issue, showing that 63% of active stylists had an average gross income (before expenses) of around $460 annually. That's less than $40 a month!
Final Thoughts: If you just wanted a little money from sales alone, Plunder Design is kind of cool. But the high requirements make this a poor choice for team-based commissions.
6. Magnabilities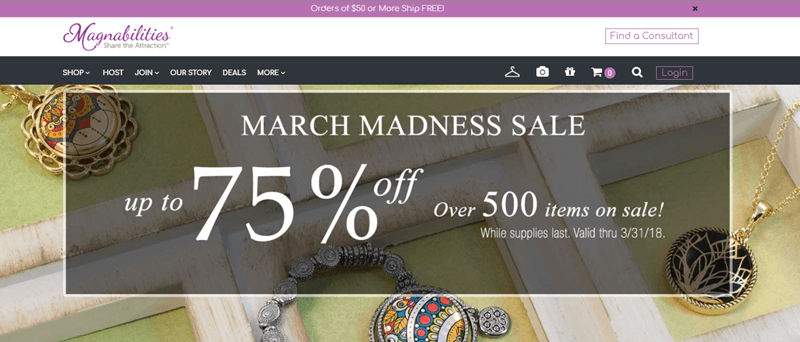 Focus: Customizable magnetic jewelry
Minimum Cost: $99 (for a starter kit with a small selection of products)
Product Overview: Magnabilities takes a different angle with jewelry. Their key feature is circular magnetic inserts that be customized. For example, you can have a family photograph printed on one. You also customize a design or choose a premade one from their selection.
The company's website has a creator that allows you to tweak the insert design as you see fit. Some of them end up looking really good. But, you do need written permission to use anything copyrighted, so you couldn't include a logo or anything like that.
Because the inserts are magnetic, you can swap them in and out. This is a great way to make jewelry more interesting. Of course, you're limited to jewelry that Magnabilities sells and you'll need pieces that fit the inserts you want.
The main jewelry choices are items that are designed to feature the inserts. But, there are also other options, including charm bracelets and simple necklaces and earrings. The prices are reasonable and many pieces are under $50. Even the more expensive items tend to be around $70 or $80.
There aren't many reviews of the jewelry itself. But, the unusual style would be enough to get people passionate.
Commission Quick View: The base commission rate is 25% for jewelry. Inserts have a higher rate of 40%, although most cost $10 or less, so you don't get much commission per sale. There is an extra 10% if you hit sales requirements but Magnabilities doesn't provide details about the specific goals.
Sales can be made in person or online. But, if you want the online component, you need to pay $12.95 each month for a replicated website. There's also a high ongoing requirement. You need 1,200 Personal Volume every three months (so, 400 PV per month) to just stay qualified.
Magnabilities suggests this can be done with one or two successful parties each week. As someone who has been to such parties, I can tell you this is a lot of work. What's more, your friends and family will get sick of parties fast. You need a large audience to be able to have that many parties – and you still need to make sales at them too.
The team-based aspect uses a fairly typical rank system and you earn by growing your team. But, that is only going to work if your team is making money too. With the high sales requirements, that seems unlikely. You'd probably compete with one another for customers too.
Final Thoughts: Magnabilities would be a good choice if their compensation plan was decent. But, the high sales requirements mean that most people would be hard pressed to make any real progress.
7. Origami Owl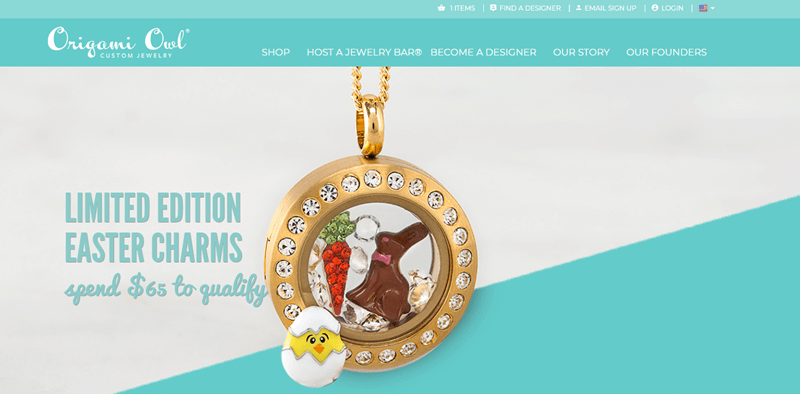 Focus: Customizable jewelry
Minimum Cost: $149 (for a starter kit with some products)
Product Overview: Origami Owl is all about the ability to customize. The company offers what they call Living Lockets. These are lockets that can contain various charms on the inside. There are various styles and other features, such as a personalized backing message, accessories and different chains.
Some complementary pieces of jewelry are also for sale, including earrings that use Swarovski crystals. But, the main focus is on the charms and the lockets.
All of the components are purchased separately. Most of the lockets range from $20 to $58, although there are some more expensive styles too. The charms are $6 each. That doesn't sound like much but the marketing shows lockets that have a dozen or more of them.
Reviews are very mixed (more so than normal). Some people absolutely love the items, while others have had countless issues with ordering or product quality. Some distributors also mention bad experiences, which is another reason to be wary.
That aside, the products are very customer specific. I can imagine some people being excited about the concept. But others probably think it is a waste of time. The jewelry certainly isn't formal or elegant, unless you were very careful about the choices.
Commission Quick View: The base commission rate is 30% for most items and 50% for charms, dangles and plates (which are less expensive). You can also earn between 4% and 15% total from your team, depending on your rank and level of success.
Origami Owl does provide a website too (for $10/month), so you can make sales online or in person. But, as always, that website is replicated. It won't rank in search engines and you'd have to do a lot of work to get traffic to it.
To stay active, you need to make $199 of sales and/or purchases in a six-month period. As requirements go, this isn't too bad. In all honesty, if you can't hit that sales target, direct marketing probably isn't a good fit.
Most of the income potential does come from building a team, not from sales. So, you'd need to consider whether people would be interested in getting involved and marketing the products themselves.
Final Thoughts: The compensation plan is fairly decent, especially with the low ongoing requirements. But, you'd want to look at your audience carefully, as the products won't suit everyone.
8. Threads Worldwide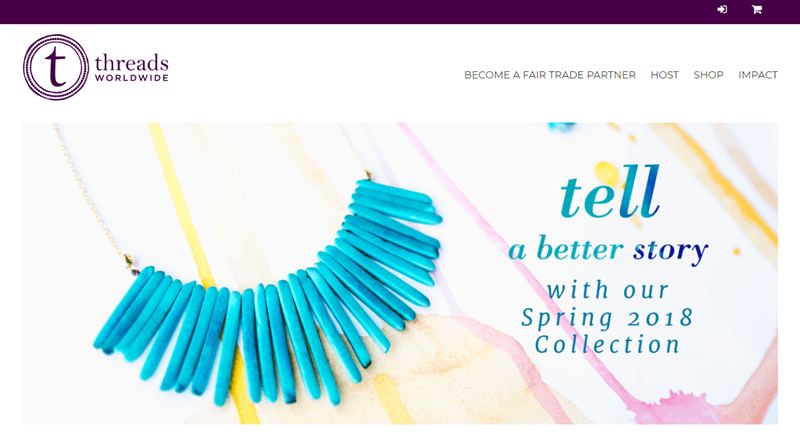 Focus: Fair trade Jewelry
Minimum Cost: $199 (for a starter kit that includes some pieces of jewelry and marketing materials)
Product Overview: Threads Worldwide is a fair trade company. They offer hand-crafted jewelry from various different countries, along with some related products like bags and accessories. Like many jewelry companies, they release seasonal collections as well.
They do have some inexpensive pieces, including bracelets and earrings that are less than $30. Many other pieces are around $50 or higher. Even so, almost all of the items are under $100.
Threads Worldwide categorizes products by where they created and uses some regional styles. This leads to unusual items. The jewelry is also hand-crafted, so each piece is unique.
The jewelry does look appealing visually and the fair trade aspect may help promote sales. One limitation is the selection – Threads Worldwide doesn't have a large number of items. They will often just have one or two items for some of the countries they support.
There isn't much information on the product quality, although the lack of complaints is a good thing. That being said, the quality is probably lower than most other companies on the list, as the items are made by individuals. This is some customers should expect, so it isn't a significant issue.
Commission Quick View: There aren't many details about the compensation plan itself – but distributors do earn up to 30% commission on the sales that they make. The system is order-based, so you don't need to buy and then resell products.
Once again, the company uses parties as their main method of sales. These events give you the chance to promote the products and the stories behind them. Beyond this, there is a website, which gives you the chance to promote the products online.
There are also bonuses for meeting sales goals and the ability to earn from your team. Information is limited here too, so it's not clear how much you'll earn or what the requirements are.
Final Thoughts: It's frustrating how few details there are but Threads Worldwide could still be a way to earn money. Personally, I think the company best suits people who are passionate about fair trade. That passion gives you the best chance at promoting regular sales.
9. Trades of Hope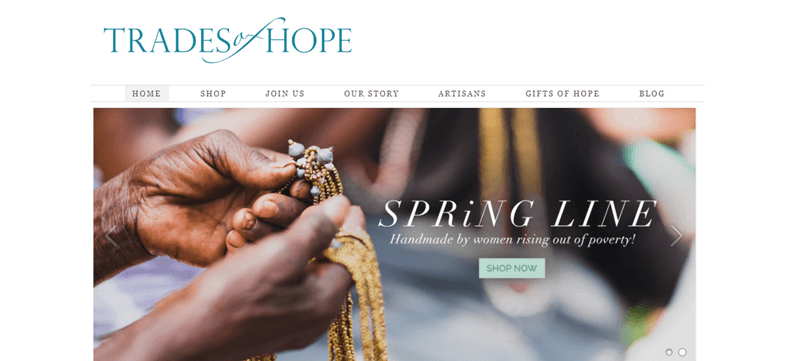 Focus: Fair trade jewelry
Minimum Cost: $99 (starter kit with jewelry and marketing materials)
Product Overview: Trades of Hope follows the same general theme as Threads Worldwide. This means that their products are hand crafter and there is a focus on supporting the people who create the products. There is the same variation of styles, although Trades of Hope does offer a larger product selection.
Most of the pieces on offer are under $100, although there are some notable exceptions.
The advantages and disadvantages are roughly the same as Threads Worldwide. For example, the quality may be lower. The prices are also higher than what you would pay for the same type of product locally. But, customers will often be willing to pay the difference.
Commission Quick View: Compensation rate is confusing with Trades of Hope. One part of the site says that this ranges from 25% to 33%, while the formal compensation plan starts at 20%.
According to the compensation plan, you can get various bonuses to the rate as you progress through the ranks. For example, there is a 2% to 5% bonus based on retail sales. This applies to every rank but the first one. There is also a 3% to 12% bonus based on rank, which starts from the fourth rank. This creates a maximum of 37% commission at the highest rank.
If you just want sales commissions, you only need to sell $150 of product per year. That's a very reasonable requirement. To move beyond this, you need lifetime sales of $1,000. You also need $300 in monthly volume for six consecutive months. That's a much harder goal to meet.
The team aspect is rank-based. Each new rank comes with extra ongoing requirements for your own sales and the sales of your team. The underlying plan is unilevel and it's fairly typical. All MLM systems are somewhat complex but at least this one is mostly predictable.
Final Thoughts: Of the two fair trade options, Trades of Hope seems to have a better plan and a larger product range. Still, the $300 monthly requirement is harsh and could decrease your chances of success.
10. Color by Amber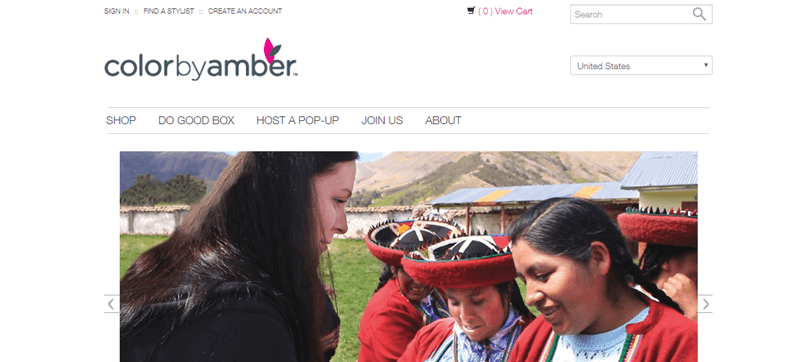 Focus: Fair trade jewelry
Minimum Cost: $99 (for a starter kit that contains jewelry)
Product Overview: Color by Amber doesn't rely on the term fair trade but they still rely on that same angle. This includes a focus on being socially responsible and eco-friendly, along with empowering artisans.
The products seem to be higher quality than the previous two examples and there is a significant range to choose from. Many of the pieces also look conventional, similar to pieces you'd find from the non-fair trade companies on this list. Some pieces do use regional styles still but the effect isn't as noticeable.
None of these patterns are bad per se. Color by Amber offers an interesting intermediate between fair trade and conventional network marketing companies, which may lead to more sales.
The company is also well-known for a product line called skinnies, which are basically thin bracelets. Many of the items use non-toxic and recycled materials. These aspects provide extra angles you can use to promote sales.
Reviews about the products tend to be positive. But, once again, there aren't many reviews out there. The pieces seem to be reasonably priced. For example, many necklaces are under $50, while the skinnies are less than $20 (cheaper still if purchased in a bundle).
Commission Quick View: Color by Amber claims to offer 30% to 40% commission on sales – although their compensation plan actually starts at 25%. Regardless, 25% is a decent enough starting rate.
You can also increase the commission up to 35% from sales alone. This makes the company interesting if you want to just sell the products, without relying on a team.
Team income operates through a unilevel model. The first and second team ranks provide 4% commission on the sales of anyone you recruit personally. You can earn higher amounts and from more levels as you progress through the plan.
The requirements start off relatively small. For example, you just need $400 in personal volume and two recruits to hit the second team rank. These do get more complicated as you go along, of course. But, the rates are higher than many other companies and the requirements aren't absurd.
One other thing to mention is ongoing requirements. All ranks have a sales requirement, which seems to be monthly. This starts at $200 and increases to $800. This means you need to hit at least $200 in sales every month to stay active. You might be able to decrease around this by purchasing products each month. But, doing that cuts into your profit margins.
Final Thoughts: I'd mostly describe Color by Amber as a middle-of-the-line jewelry MLM. There's nothing particularly exceptional about what they offer but the system is good enough. It might work as an income opportunity, as long as you could consistently meet the sales requirements.
11. Sabika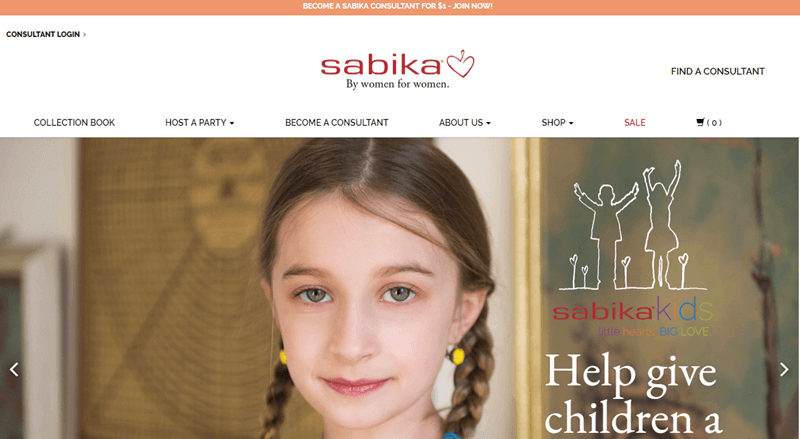 Focus: Elegant jewelry
Minimum Cost: $100 (for a starter kit which contains products)
Product Overview: Sabika focuses on the concept of 'by women for women'. This concept is throughout the site and is emphasized much more than the products themselves.
Elegant is the best simple way that I can explain the jewelry. Basically, Sabika uses more traditional designs and styles. So, you won't see the quirky pieces that some other companies have. There are still unusual pieces and designs but they feel more conventional somehow.
Like Touchstone Crystal, many of the pieces use Swarovski gems. Those that do tend to rely on muted colors, rather than ones that are bold. There are exceptions, of course, but not many.
The pricing is on the expensive end. It's actually hard to find pieces under $50 and many of them are $100 or more. A few are even above $200, although there aren't many of those. The products are best for customers who tend to carefully choose jewelry and don't mind investing in their purchases.
Commission Quick View: Sabika offers 20% commission on sales. You can get bonuses by hitting $3,000 in sales each month for three months running – but that's pretty unrealistic.
Beyond this is the typical team-based plan. As always, there are various ranks to progress through. Each one offers more income from your team but comes with higher requirements as well. The plan is on the simple side but that alone doesn't make it powerful.
They also present it badly. They focus on how much people can earn, without showing how realistic those goals are. Their Income Disclosure Statement even shows that more than 90% of people don't get past the first rank and earned an average of just under $2,000 per year (excluding costs). That's an average, so many would have earned much less.
Final Thoughts: Sabika is typical in most ways but it's clear that most people aren't successful. Personally, I'd only recommend it if you were passionate about the products and had an audience that felt the same.
12. Vantel Pearls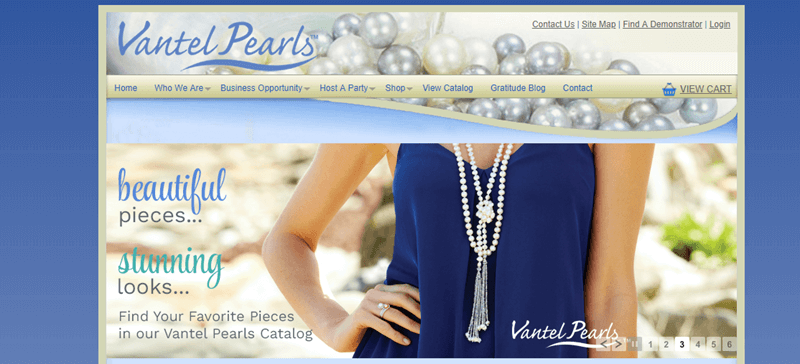 Focus: Pearls and pearl jewelry
Minimum Cost: $99 (starter kit)
Product Overview: As the name suggests, Vantel Pearls focuses on pearl jewelry. This does make it stand out, especially as pearls have a fantastic reputation.
The jewelry itself mostly focuses on pieces that have relatively few pearls, although a few do have more. Most of the jewelry costs upwards of $50, with some pieces costing more than $100. This pricing isn't too surprising, as pearls are considered valuable.
The pearl aspect does make the jewelry different than the other companies on this list. But, they're still not unusual items. Many other companies sell pearls and some will have lower prices. Besides that, Vantel Pearls doesn't have a very good range and most of their products are simplistic.
The one exception is their Pearl Discovery Kit. This provides people with an oyster that is guaranteed to contain a genuine pearl, along with a cage pendant to put it in (for $49). The idea is a little gimmicky but it is unusual. That aspect may be a selling point. But, I'm not sure it's enough on its own.
Commission Quick View: Vantel Pearls starts off at 25% commission on all sales. There are no activity requirements to hit this level of income.
But, if you want to earn from a team as well, you need to submit $500 of sales within a two month period. This isn't an excessive goal when most of the products cost more than $50. Even so, it is still on the high end.
You may find that customers are willing to buy the jewelry but not very often. After all, most people don't spend $100+ on jewelry every week or every month. You would need a large audience to make consistent sales.
The team aspect is pretty typical, although Vantel Pearls isn't the greatest at explaining it. The goal is simply to progress through ranks, increasing your income potential along the way. There's nothing new here and the limitations are the same as with other companies.
Side Note: Vantel Pearls is limiting their consultant numbers right now. The site says that they are focusing on improving customer service and shipping before they allow full recruitment again. This suggests that the compensation plan could change when they do.
Regardless, the pattern is concerning and suggests that have been problems in the past. Plus, making money through recruitment is the whole point. If Vantel Pearls is limiting this aspect, consultants will be having a rough time.
Final Thoughts: The pearl aspect makes Vantel Pearls stand out a bit. Whether that is enough will depend on your audience. The consultant freeze also means you'd have to rely more on sales than recruiting. That's not a bad thing – but the compensation model is clearly designed with recruitment in mind.
13. Bella Vintaj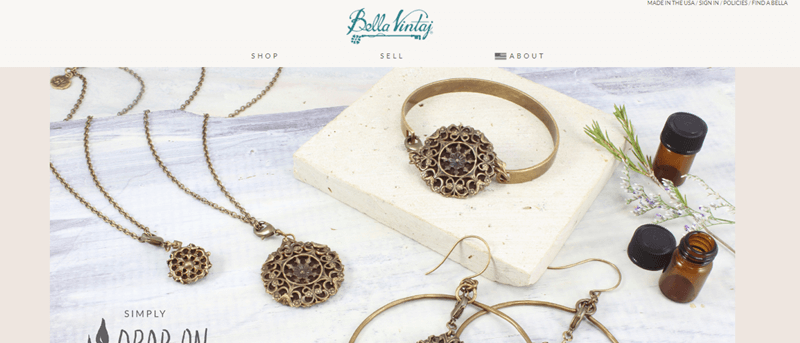 Focus: Timeless jewelry
Minimum Cost: $149 (for a starter kit with some products)
Product Overview: The jewelry from Bella Vintaj is designed to be somewhat vintage and timeless. That's just their marketing but the pieces do have that air to them. The styles are certainly old-fashioned but not in a bad way. They would be appealing to the right audience.
One limitation is the pricing. The pieces aren't exactly expensive but many are higher than you'd expect for what you get. For example, their Ringed Key Necklace is simply a key attached to a ring, attached to a chain. That's $42. There are some cheaper products but they're simpler again.
They do also have some diffuser jewelry, including necklaces, earrings and bracelets. Essential oils have become popular and products like this could sell well. Of course, they're hardly unique. There are many other places to buy similar jewelry and some of those options will be less expensive.
If the quality was high, the pricing might be fine. But, once again, there is very little information about this aspect. At the very least, I suggest that you try some of the jewelry yourself before you consider promoting the company.
Commission Quick View: I actually like the compensation plan from Bella Vintaj. It's still MLM but it seems to be better than most. At the base level, you get 30% commission for any sales made through your Bella Vintaj website.
You also get a 50% wholesale discount. That discount provides a decent profit margin if you plan to buy and resell. It is the same at all ranks. The next rank up increases the website commission to 35%.
These first two ranks allow you to earn 10% from wholesale sales of those you directly recruit and 5% on website sales. Neither one has monthly requirements. There are just two more ranks past these. They offer 40% commission from the website and income from your team in various ways.
That's it. There are just four ranks in total and the plan doesn't get any more complicated than that. Only the last two ranks have ongoing requirements – and those just apply to team sales, not your own sales or purchases.
Final Thoughts: The compensation plan for Bella Vintaj is impressive and the products are appealing too. The biggest limitation is their price. But, that mightn't be a problem for the right audience.
14. Compelling Creations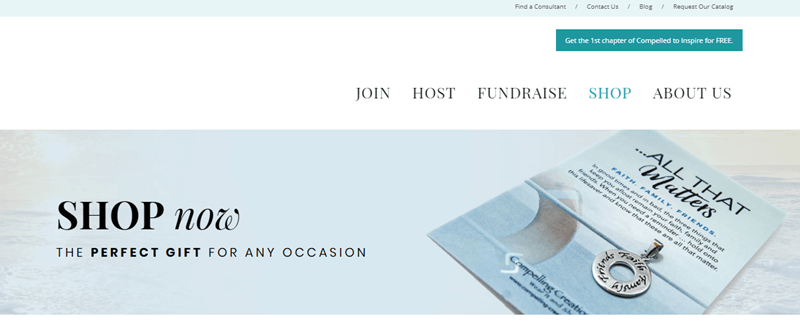 Focus: Inspiring jewelry
Minimum Cost: $129 (for an enrollment kit that contains various products) + $9.95/month
Product Overview: The products from Compelling Creations are all designed to support and encourage people in some way. This includes categories like Special Milestones, Encourage, Appreciate, Give Hope and Just Because.
The main product type is pendants, which are designed to be added to necklaces (those can be purchased separately). The pendants come attached to cards with messages about what they represent. There is often a scripture included as well.
Other jewelry products include charms, bracelets, earrings, rings and some charms for babies (I'm not sure why). The prices vary across the product types but they're pretty reasonable. For example, most of the pendants are around $30, while charms are mostly less than $20.
This isn't cheap, as people still need to buy a necklace of some type to attach the pendant to. Even so, the prices are low enough to promote sales.
Another cool thing is the style. Compelling Creations promotes the products as gifts. This should mean that people buy items to give away. The pattern should, theoretically, promote more sales, especially if you know some passionate gift givers. If nothing else, the angle makes Compelling Creations stand out from all the other jewelry companies.
Commission Quick View: The base commission rate for Compelling Creations is 30% and this can increase up to 45% based on your sales. That rate is pretty impressive. Some other companies have 30% as their final compensation rate, not their initial level.
There is also no retail sales requirement. So, if you want to make money from sales alone, there is no specific goal you need to meet. This is perfect if you want a little money without a large time commitment.
But, you do need to pay $9.95 per month to access the company's back office and replicated website.
The team aspect is more complicated. It uses a basic unilevel plan with multiple ranks. Each new rank allows you to earn more and also comes with extra requirements. The higher ranks have access to a large number of bonuses but there are many addition considerations, including active legs, the ranks of your team members, level overrides, generations and matching mentor bonuses. You also need to hit $300 in sales each month to stay active. There are also specific sales requirements for various ranks.
Final Thoughts: Compelling Creations seems like a good choice for casual income. It has an unusual angle and reasonably priced products, along with no ongoing requirements if you just want to sell products. But, as always, the compensation plan gets complicated fast and earning from your team would be challenging.
15. CB Jewelry (Christian Bling Jewelry)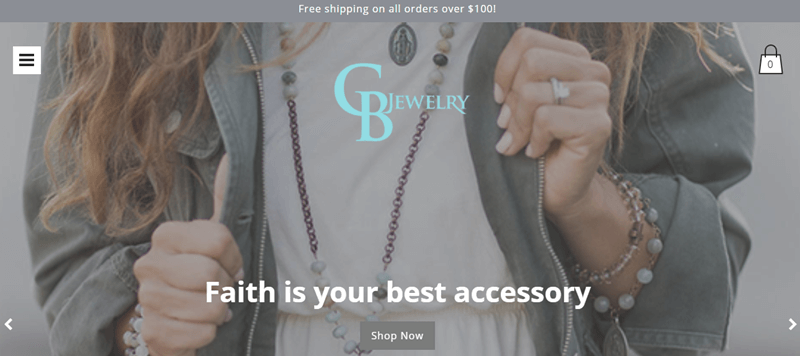 Focus: Christian jewelry
Minimum Cost: $199 (for a starter kit with products and business tools)
Product Overview: The pieces from CB Jewelry are designed to be things you can wear on a daily basis. Every piece is inspired by Christianity in some form, although the associations aren't always obvious. For example, there is a Cracked Turquoise Necklace that just has blue beads and a Gentle Hush necklace that has very small beads at intervals. There are more obvious examples too, including many pieces that use crosses.
The pieces do look nice visually and many of them are unusual. This is an advantage – as there are many other places to get Christian jewelry from.
The prices range considerably. I found some necklaces that were under $50 but many more were above that price. There were even some above the $100 and $200 mark. Overall, the prices seem more expensive than the same products from a regular store. If nothing else, the prices are high enough to make people hesitate.
I don't know enough about the Christian jewelry market to know whether this is an issue or not. Perhaps people are willing to pay this much for products that have emotional significance. The best way to know is to talk to your potential audience and find out what they think and if they would actually buy the pieces.
Commission Quick View: There isn't much information about the compensation plan from CB Jewelry – and the details that are available may be out of date. But, if nothing else, they're a good guide to what you can expect.
Commissions are mostly made at parties and distributors earn between 20% and 29% on sales. Sales can be made through a replicated website too, which costs $9.95 per month to maintain.
The team aspect has a maximum of five generations and allows for between 1% and 3% commission on the volume of your team. There are no details about the specific ranks or progression requirements. But, 1% to 3% is on the low side. Many other plans offer 5% or more on some of the generations.
Ongoing costs aren't clear either, which is frustrating. Even if you don't need to purchase for yourself, you probably need to hit sales goals. Plus, this is a party-based company. With this style, your sales potential is often higher when you have more products of your own to display.
Final Thoughts: The Christian angle makes CB Jewelry stand out from the other companies on this list. But, it's hard to know whether that is enough to support reliable income.
16. Traci Lynn Jewelry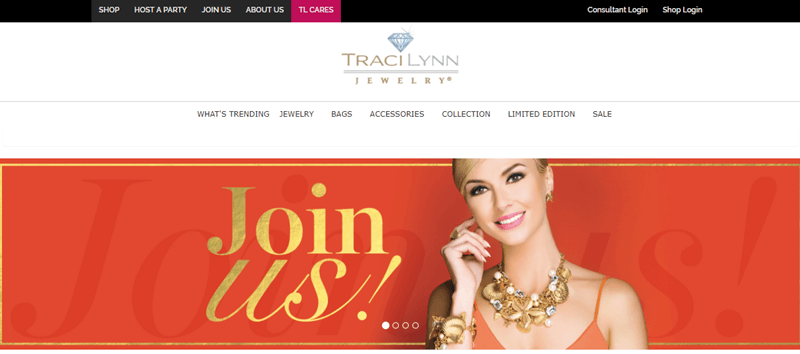 Focus: Jewelry and bags
Minimum Cost: $199 (for a starter kit with jewelry and accessories)
Product Overview: Traci Lynn Jewelry focuses on quality, relying on materials like rhodium plating and cubic zirconia. Like other companies, this means that you're not getting any expensive stones but the products tend to look good.
There is no single theme to their products. Instead, Traci Lynn Jewelry uses multiple different styles and regularly releases new lines.
Opinions about the jewelry are mixed. I've seen many people say that they love the pieces, while others say that it is too clunky and unusual. However, this is fairly typical and you always want to be sure the products appeal to your desired audience.
There are also some complaints online, including issues with quality and customers not getting what they order. Most of these seem to get resolved, which is good. Still, any issues would reflect poorly on you and decrease the chance for long-term success.
Commission Quick View: The basic commission rate is 25%. You can earn up to 50% if you hit various selling goals. The ability to hit 50% is nice – but the pattern isn't nearly as amazing as Traci Lynn likes to imply.
The 25% only applies to sales to regular customers. People can also join as a Boutique Club Customer. If they do so, you only earn 15% on sales, rather than 25%.
Their compensation plan summary also states that you can earn up to 3% in Group Volume Override, 10% in Level Overrides and 4% in Generational Overrides. This is a good indication of how complicated the plan can get.
Even so, you do earn more from your team than many other companies. For example, you can earn 5% from your recruits at the first team rank and 7% from them at the second team rank. This means that there is some potential – but making a decent income from the company would be complicated.
Final Thoughts: Traci Lynn jewelry is decent enough, especially if your customers like the products. But, the sales compensation rate isn't the greatest and you're only making 15% on any Boutique Club Customers.
17. Premier Designs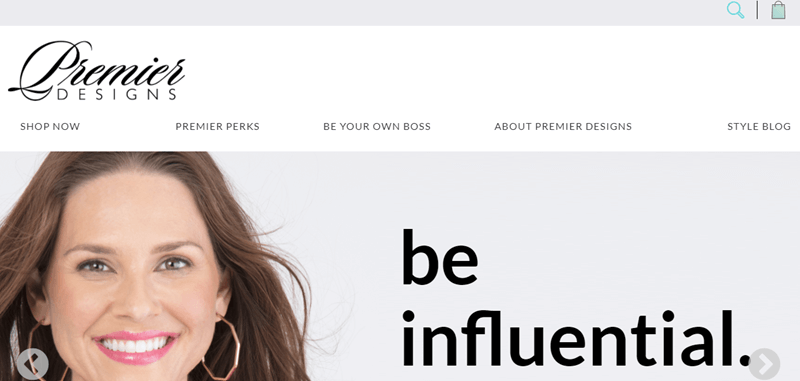 Focus: High fashion affordable jewelry
Minimum Cost: $395 (for a starter kit with jewelry)
Product Overview: The term 'high fashion affordable jewelry' is what Premier Designs uses to describe their range. The term is accurate enough, although it depends on how you define high fashion. Many of the pieces are interesting and stand out somewhat. There is enough variation that most people would find some pieces that they liked.
The pieces are mostly costume jewelry, so you won't see any valuable stones in the mix. That's not a bad thing though. This type of jewelry appeals to many and it does sell.
The prices are also reasonable. Most pieces are under $100 and many are less than $50. The jewelry still isn't incredibly cheap – but the same is true for most other companies on this list.
The website offers various ways to sort through the catalog, which should be helpful if you're selling online.
One issue is quality. There have been various complaints about the products, with some people finding that the quality is lacking. This isn't a good sign. After all, there are many other places for people to buy jewelry.
Commission Quick View: Consultants earn 50% commission on all sales and also get a 50% discount on purchases that they make themselves. The idea is that the consultant gets payment from customers at a party and then makes orders from Premier Designs. The commission rate is impressive, especially as you don't need to buy the items first.
You also earn 10% commission from the sales of your team for the first three levels. This is higher than most other companies as well. But, it just applies to the first $1,000 of sales from new distributors. What happens after that isn't clear.
There seem to be no ongoing requirements to stay active and Premier Designs claims there are no quotas. These aspects all make Premier Designs surprisingly powerful.
But, details in their Jeweler Handbook suggest that you need to hit a sales goal of $300 within the accounting period (which seems to be a year). This is still more reasonable than most companies. There may be other requirements too – the documentation isn't especially clear cut.
The main limitation is details. Premier Designs offers plenty of training for how to host parties – but information about the commission plan is much more limited and is difficult to follow. It isn't clear whether there are ranks to go through or any other significant requirements.
Final Thoughts: There are some impressive aspects with Premier Designs, including their commission rate. Even so, the compensation plan is somewhat confusing and there may be some hidden requirements.
18. Park Lane Jewelry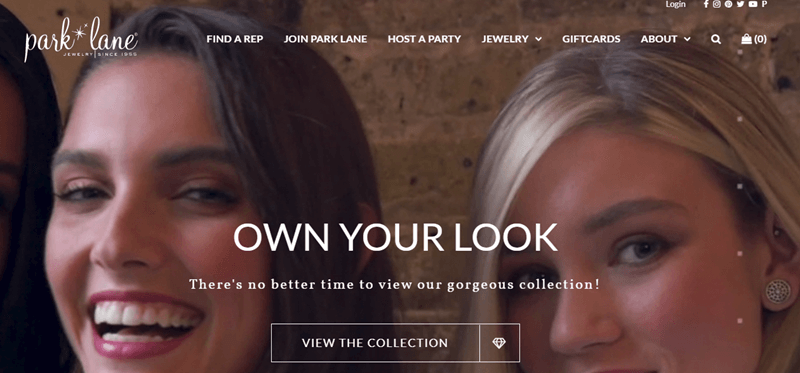 Focus: Elegant jewelry
Minimum Cost: $179 (for a starter kit with jewelry) or $39 (for the same kit)
Product Overview: Park Lane Jewelry has a large range of different products and styles, including 28 pages of necklaces alone on their website. There are some pieces for men too, although this selection is much more limited. Most of the items tend to be relatively formal and classic, although there are many different variations to choose from.
The site offers the ability to filter or sort by various criteria, such as size, color, collection and price. The variation in prices is more dramatic than most companies I've come across. For example, their Aquarius Necklace costs $34, while their Olympia Necklace costs $496.
The size of the collection is the main thing that sets Park Lane Jewelry apart. The pieces themselves are interesting and many are even unusual. But, that's not enough of a selling point on its own, as there are so many different companies out there.
Commission Quick View: The first thing to mention is the starting cost. The standard option is $179 for a kit. But, there's also a $39 option. This has the same cost – but that's just a down payment. To pay off the kit, you forgo commissions for your first $600 worth of sales.
Commission starts at 30% on all sales. You can increase this up to 50% but only by going up the various ranks from the company.
The team aspect heavily relies on a rank system and the ranks allow you to earn from your team. Park Lane allows for faster progression than most, which includes the potential to get promoted two ranks at once.
But, as always, the requirements increase dramatically as you go along. Even with the faster options, most people wouldn't get past the first rank or two.
Park Lane also has a couple of unusual approaches. One is the Direct Appoint Program, the other is the Leader Recommendation Program. These allow for people to get appointed or promoted based on previous experience with a direct sales company.
This could be useful if you're trying to get people to join and might mean increased income. But, the approaches are only relevant to people who have significant previous experience.
Most companies in this field rely on parties. But, Park Lane takes this to a new level. Requirements for the various ranks require you to hold a certain number of shows each month. For example, the second rank requires four qualifying shows per month. A show has to reach a certain sales goal for it to be qualifying.
Parties involve a lot of legwork and they're not always successful. Distributors often find that their audience gets bored quickly. I've seen some people manage well with one or two shows per month. But, four or more? The time investment would be substantial.
Final Thoughts: Park Lane has some unusual angles that promote fast progression. These are interesting for recruits who have been in direct marketing previously. But, they won't have much impact on beginners.
19. Fifth Avenue Collection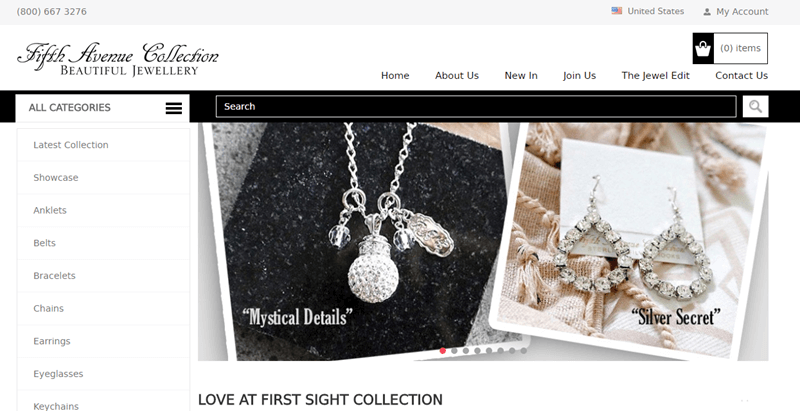 Focus: Beautiful and classic jewelry
Minimum Cost: $500 (for a showcase of jewelry, with display fixtures and various other items)
Product Overview: Fifth Avenue Collection uses Swarovski crystals in many of their pieces, along with elegant styles. Many of their pieces feel classic, even though the actual designs are often unusual to some degree.
Their biggest advantage is probably selection. The company has a large range of pieces to choose from. This includes less common types of jewelry, such as keychains, pins, toe rings and jewelry for men.
As you might expect, the prices range considerably. For example, necklaces are anywhere from around $20 to $300. Generally speaking, the products are expensive but no more so than most other companies on this list. Once again, this means that people may hesitate to make purchases, but some people would still buy the jewelry.
Commission Quick View: Fifth Avenue Collection offers 50% commission on all sales. But, there are no details on how this is earned. If you make 50% commission outright without having to buy the products first – then Fifth Avenue would be one of the most powerful companies out there.
However, 50% commission is rare and it normally happens through a reselling model (where you buy the products first). Most companies wouldn't be able to turn a profit if they were paying 50% commission for catalog or online sales.
I haven't been able to find any more details about the rate, which is also concerning. Many other reviews mention it but say nothing else. If you're going to get involved, find out more about the compensation first and make sure it's actually as good as the marketing implies.
There is the ability to earn from your team, but details aren't provided.
One other consideration is the company. Fifth Avenue Collection has a long history and operates globally. This makes it a stable company. But, it also means there are many distributors already out there and the products are easy to buy. This dramatically increases the competition.
Final Thoughts: Fifth Avenue Collection has appealing products and the commission rate is amazing (if it's accurate). But, there are large gaps in the information available. The company may still be viable, just make sure you find out all the details before you commit to anything.
20. eSBe Designs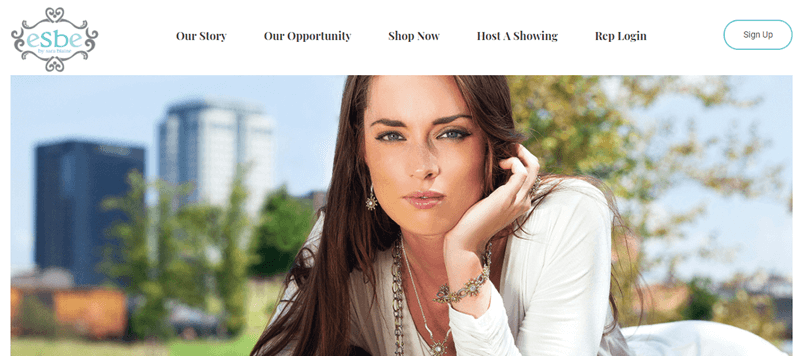 Focus: Elegant jewelry
Minimum Cost: $249 (for a starter showcase that contains 11 products and related items)
Product Overview: I would describe the jewelry from eSBe designs as being relatively elegant and conventional. That description is accurate but it's also a simplification.
For one thing, many of the items are unique to eSBe Designs. They have many unusual styles, including products like their Satin Chic Tower Earrings and Baroque Links Stretch Bracelet. What you think of them will largely depend on your personal style preferences.
One interesting aspect is the use of stones. For example, there is a Anacapri Blue Quartz Ring and a Lady Sarah Blue Topaz Necklace. There are some mother of pearl items too. This is unusual and most of the other companies focus on costume jewelry only.
Of course, the style does push up the prices considerably. A decent number of their products are above $200, with some costing $300 or more. There are some under $50 but they tend to be relatively simple.
The prices aren't unreasonable, especially as the pieces do contain stones. Many people will regularly pay this much for jewelry as well. The prices also mean you should earn more per sale than with most other companies.
But, higher priced items always have a limited audience. And honestly, most people who will spend this much on jewelry probably don't want to shop through a representative. If I was spending $200 or more on a single item, I'd want more direct interaction.
Commission Quick View: eSBe offers a base rate of 25% on all sales. You can earn up to 35% for hitting sales targets. But, the first bonus (which takes you to 30%) requires $2,000 in sales per month. There are no ongoing requirements if you want to just focus on sales.
To earn from your team, you need to hit $2,000 in sales every single month. This seems like an unrealistic goal for most people. You may be able to get people to buy periodically but most customers won't spend hundreds of dollars on jewelry every month. You'd need to constantly find new customers and your audience would dry up fast.
Sales requirements are always tricky, especially when you need to hit them each month. But, this one is more difficult than most.
If you can meet that requirement, you are able to earn from your team. This starts at 3% of the volume of the people you recruit and increases from there. You only earn from three levels deep, which is unusual.
There is also a separate approach, where you are a virtual stylist only. That cost $99 to begin with and you still earn 25% to 35% commission. This seems to be a variation on affiliate marketing. There would be fewer costs compared to being a fully fledged distributor.
Final Thoughts: This is another company that would work fine for sales but the team aspect is horrible. The monthly requirements would be too high for most people. Even if you could meet them, the pressure is too high.
Top Pick
Jewelry is a fairly good choice for making sales. But, choosing a good company is critical. You need to be sure the product selection is appealing and that your audience can afford the pieces. It's also important to look for a good compensation plan, one with minimal ongoing requirements.
One of the best examples is Bella Vintaj. Their products are unusual enough (in my opinion) that they would be appealing and the pricing is fairly decent for the industry. The compensation plan starts at 30% for the website and 50% for retail sales. That's better than most and it's nice that you can choose where you want to focus your efforts.
I also have to mention Paparazzi. This isn't my first pick. But, it uses a very unusual model and most of the jewelry sells for just $5. The style may work in some situations where other jewelry companies aren't a good fit.
Regardless of your choice, be aware of the competition. There is a crazy amount of jewelry companies out there, including many network marketing ones and jewelry affiliate companies. You're not just trying to get people to buy jewelry, you want them to buy from one specific company. The more competition there is, the harder that process becomes. On top of that, consider that many people are already part of MLM companies, or at least aware of them, and have formed an opinion on them.
It's very common to block people on Facebook that are trying to sell stuff, or to avoid friends who constantly ask you to join a "party" where stuff is being sold. If you plan to sell jewelry from one of these companies, please consider starting with building a branded website, instead of just leveraging your friendships to make money!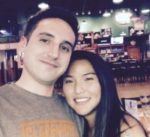 MLM Critic & Author: Nathaniell
What's up ladies and dudes! Great to finally meet you, and I hope you enjoyed this post. I have to be honest though. I'm not a big fan of MLM. Tried it. Hated it.
Affiliate marketing is cheaper, faster, and easier. See for yourself and join millions of other successful affiliates generating income from their blogs!
No inventory. No fees. No recruiting. 3 BILLION potential buyers online.
Reader Interactions