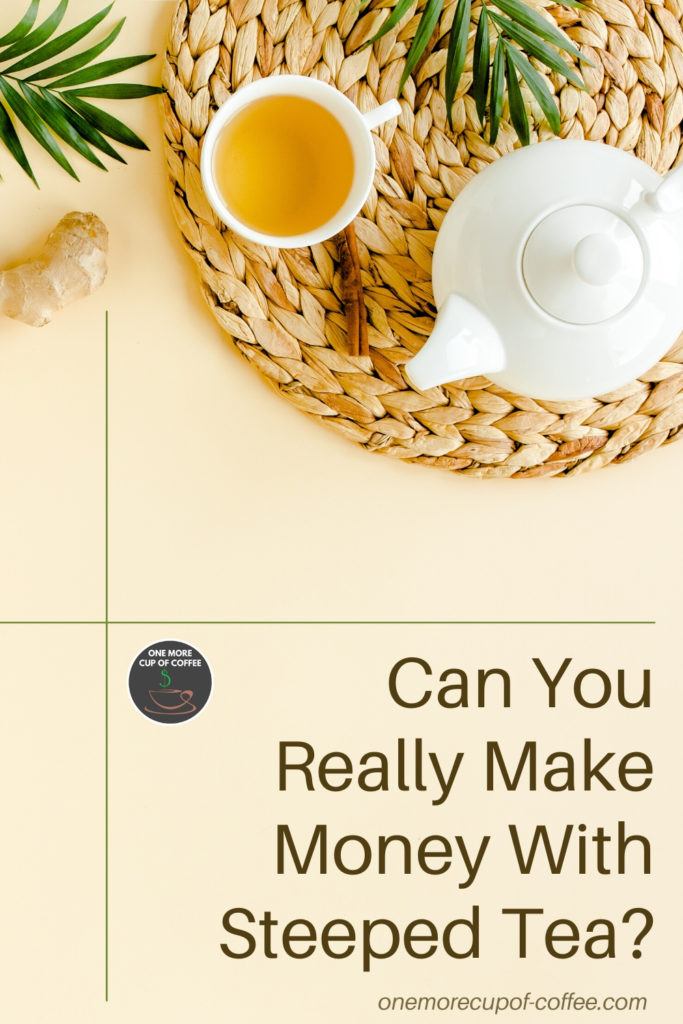 Sipology by Steeped Tea is a slightly unusual MLM, one that gives you the chance to make money by selling tea, tea-related products and various other drinks. While the product selection gets a little eclectic in places, there is a general focus on selling tea.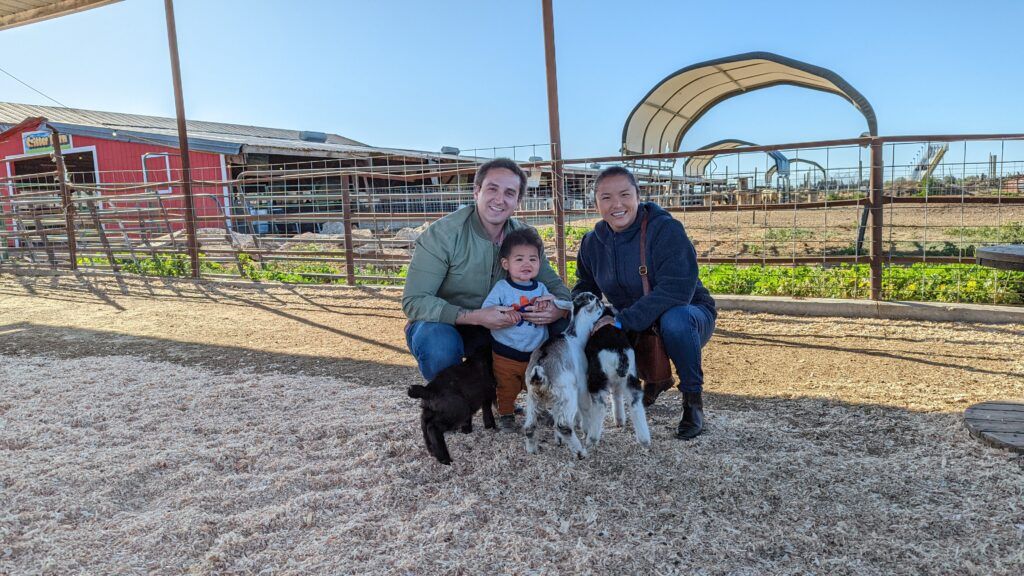 Are You Ready To Work Your Ass Off to Earn Your Lifestyle?
Are you tired of the daily grind? With a laptop and an internet connection I built a small website to generate income, and my life completely changed. Let me show you exactly how I've been doing it for more than 13 years.
One of the most appealing aspects is how product-focused the company is. There seems to be a strong emphasis on providing high-quality tea blends. This is a far cry from companies who promote detox teas or anything like that.
While tea itself is a common product, Steeped Tea has a surprisingly extensive product range, including some unusual varieties of tea. The style is fantastic for sales, as you're able to promote products that people can't easily find in their local stores. Combine this with the fact that tea is a consumable product and you've got a company with decent potential.
But, how does Steeped Tea compete in the marketplace? After all, there are plenty of other companies that sell tea. Are the products interesting enough that people would purchase them regularly?
Those questions are what we're aiming to answer with this post.
Two Ways To Make Money With Steeped Tea
First things first. You can make money by selling the products from Steeped Tea. You could also make the process a step further and work on building a team as well.
This post will examine both of those areas, along with whether Steeped Tea works well as an income approach.
Make Money From Product Sales
As the name suggests, Steeped Tea sells a range of different teas, along with related products. Their selection is comprehensive, including many different types of tea, some of which are fairly unusual. Some of these teas are also sold in loose leaf form and in triangle tea bags. There are even bubbly teas and blooming teas in the mix.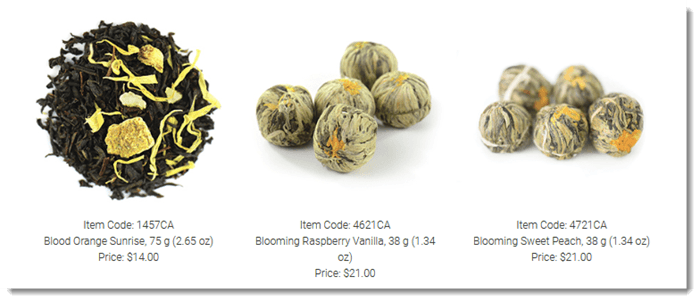 Beyond the individual tea varieties, other products on offer include infusers, collections of tea and specialty drinks, along with less related products, like dips, spices, jewelry and soap.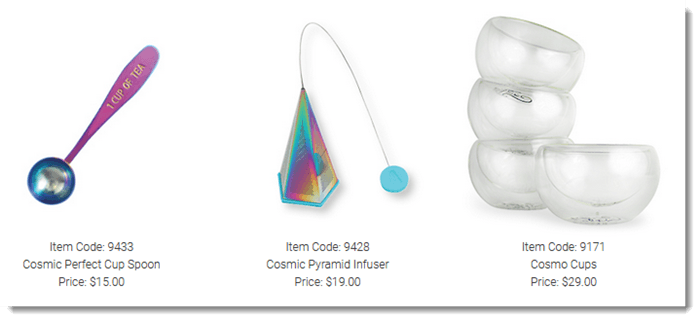 There are some slightly unusual items in the mix too. For example, the Heal Thy Self section includes a selection of teas that may promote health, along with essential oils.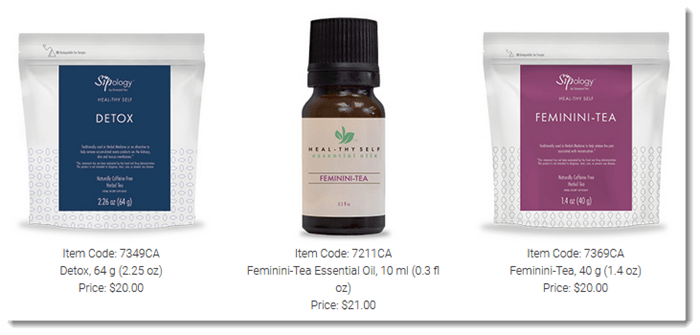 The appeal of the brand is easy to see. Tea has become very popular recently, with many people turning to it as a healthy drink and an alternative to coffee. Quality also plays a large role in how enjoyable tea is and people are often willing to pay more for tea that tastes amazing.
The flavor selection on offer is also an advantage. Many of the flavors are unique to Steeped Tea, so customers would be forced to go back to the brand to get more. Besides that, tea is a consumable product. This often makes it easier to get sales, as customers need to make additional purchases on a regular basis.
As for the tea itself, it is often well-received. In fact, the site Steepster has a range of reviews and tasting notes about various Steeped Tea products. With these reviews, the maximum overall score is 100, so anything in the 75+ range can be considered decent.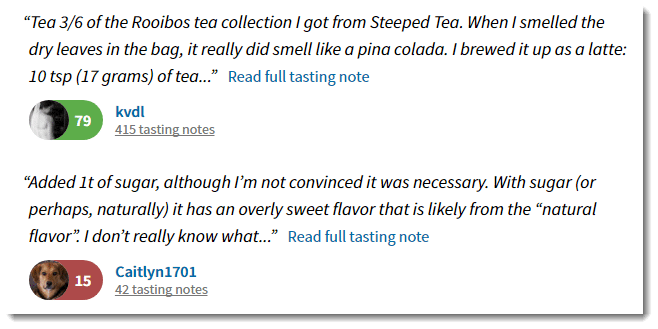 Tea is always difficult to review, simply because everybody has their own preferences. This often means that one person may enjoy a given tea, while another cannot stand it, such as in the example below (which is for the brand's Pina Colada Rooibos tea).
Nevertheless, despite some negative reviews, the various types of tea seem to be well-received. When you combine this with the unusual flavor choices, it's easy to see how distributors could make sales.
Pricing Considerations
Speaking of sales, it's important to talk about price. The products from Steeped Tea are on the expensive side, often costing somewhere from $9.50 to $17 per hundred grams.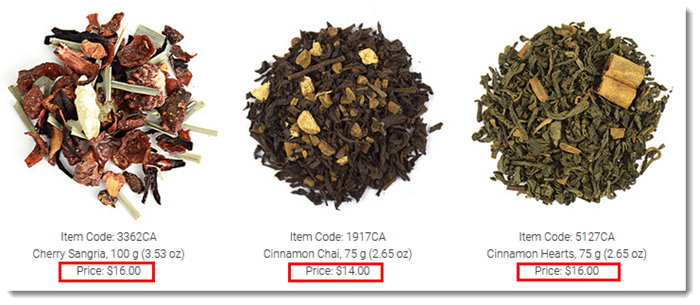 These prices aren't extremely unusual for tea and they do tend to make the brand sound more luxurious overall. Still, the products are expensive enough to make some people hesitate, especially if they aren't avid tea drinkers.
Even though the tea is on the expensive side, it is still a relatively inexpensive product – compared to companies like CAbi, where people may be paying $50+ for a single item. This price means that people are more likely to impulse buy, which may make it easier to get your initial sales.
After all, many people might buy a $20 product simply out of loyalty to a friend but probably wouldn't do the same if the item was $60. This pattern may be enough to get people interested in the products and could help promote long-term sales.
But, the flipside is that it takes more individual sales to make a decent profit because you're earning a percentage of the sales price (25% at entry level). So, that's only a couple of dollars for a $10 packet of tea.
Small commissions do add up, of course, which is one reason why I recommend affiliate marketing as a way to make money. Nevertheless, getting enough small commissions when you're selling products directly to individuals can be tough. After all, you have to actively convince them to purchase and some people are fairly resistant to that idea.
Is Steeped Tea A Good Business Opportunity?
When it comes to making money, the products that you're promoting are important but they're only one part of the equation. What's equally critical is how you're making money. For an MLM like Steeped Tea, it's important to consider the compensation plan.
The first step for making money with Steeped Tea is basic commissions. In this case, distributors can earn anywhere from 25% to 40% commission. That commission rate varies depending on your success with the company and you would start out at the 25% mark.
As far as commission goes, 25% isn't too uncommon. Nevertheless, there are many companies with higher rates, such as 30% or 33% for companies like Motives Cosmetics and Essanté Organics.
Unlike some companies, Steeped Tea isn't particularly open about precisely how you earn money. There is some information on their website but the company also leaves out key pieces of information. This aspect is frustrating and is never a great sign.
Hosting ParTeas
Despite the lack of transparency, it is clear that Steeped Tea operates through a party-based approach. The company calls these ParTeas but the concept is fairly common.
With this approach, events are held at the houses of families or friends of the distributor. The person whose house is being used is the Host of the party and they are responsible for inviting as many friends as they can.
The Host receives various rewards from holding the party, which can include credit, half-priced items and some exclusive products, depending on how well the party goes.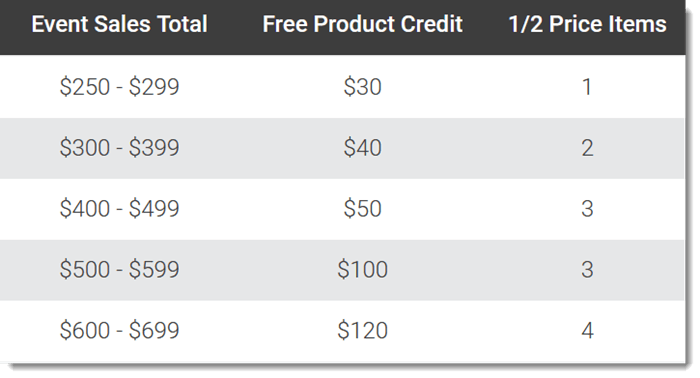 This overall style can work well because it creates a social occasion and a degree of peer pressure and these aspects can help boost sales. Additionally, each host will have their own social circle, which should mean that individual parties have different participants (in theory anyway).
Because of the underlying model, you need to be having multiple parties each month or each week to be making significant income. For example, the company estimates 12 parties per month would net you $1,650 – providing you are getting enough sales at each of them.

This income estimate is only based on sales. If you take the next step and also build a team, then you could earn more still, by earning some commissions of their success.
But, either way, the process involves more work than it first seems to.
Take those parties as an example. In most cases, the tea that a person buys is going to last them at least a month, if not longer. And, people certainly aren't going to be interested in buying from you every week. So, you have to attract different people to all of the parties that you hold.
This would involve continually expanding your social network and promoting the products everywhere you go. If you are good at networking and making connections, doing so may be achievable. But, for anyone with relatively few connections, you could run out of potential customers fast.
If you do recruit people into the company, then you can earn money from them, which is a plus. But, you also increase your competition in the process. After all, everyone you recruit is one more person that is hosting parties and trying to get sales. If they have a similar circle of contacts to you, that extra competition would quickly get frustrating.
Make Money Building A Team
There isn't much information on team building for Steeped Tea but they do operate off a binary model. This style means that you're creating and managing two teams under you. Both your income and your bonuses are then tied into how those two teams perform overall and compared to one another.
Often this means that your income strongly related to how well the worst of the two teams performs. As a result, you need two teams that operate well to get the most income out of the opportunity.
Likewise, MLMs tend to operate on a rank-based system. As members progress up through the ranks, their ability to make money increases. This includes higher commission rates and more commission from team members as well.
The catch is that the ranks are difficult to progress through and they often require a specific team structure, along with the need to meet performance goals. This means that people often get stuck relatively early in the ranks. You can still earn money at those early ranks but your potential is heavily constrained.
The end result is that you can make money with Steeped Tea, especially if you're only wanting to earn a little here and there. But, if you're trying to make a large income, you'd have to host a significant number of parties each month and also recruit people into the company. Doing so requires focused effort and many people aren't successful.
The Online Presence
Steeped Tea has an online component, which is both good and bad. On the plus side, this aspect means that you can sell products to people who don't live in your city. This would be powerful if you have friends in other parts of the country. It also means that you don't have to physically demonstrate the products to make a sale.
But, the online focus does also increase competition dramatically. In particular, users can order off the Steeped Tea website simply by searching for a consultant in their location. So, even if you can get people passionate about Steeped Tea, there is no guarantee that they'll actually buy from you.
Similar patterns also happen with other companies that operate like this, such as Avon. For example, I've seen many people who simply don't bother with a distributor after their first order. The practice stands to reason, as people often go for whatever is the most convenient.
Other Aspects
There are two other things that I want to briefly mention. The first is that the initial cost for getting involved is around $99, which does get you a starter kit (there are some add-ons available too). The kit is fairly decent and some people might even sign up just for this and the products that it contains.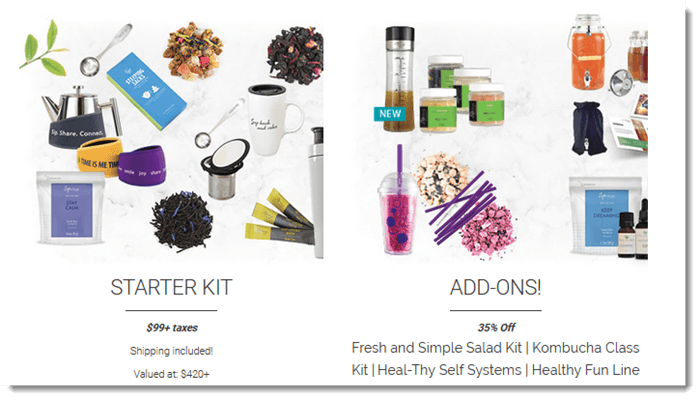 There is also a monthly minimum with the company. You have to sell at least $500 of product within 3 months to stay as a consultant. You even need to sell $100 every 6 months to just retain the ability to order from them.
These minimums aren't extreme. But, they do mean that you have to be active in the company and can't just casually make a few sales here and there.
Can You Generate Reliable Income With Steeped Tea?
Steeped Tea Review
Steeped Tea has decent products and a fairly typical compensation plan, so it's not a bad example of an MLM. This means that you could earn money regularly with the company.
The most important thing to think about is sales. The products from Steeped Tea mostly fall within the theme of tea and healthy drinks. This type of product isn't going to appeal to every audience. Other people may already have favorite tea brands.
Even if you have an interested audience, making sales will take time and energy. You'll also need to work on expanding your network overtime - promoting the products to more customers as you go.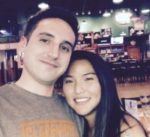 MLM Critic & Author: Nathaniell
What's up ladies and dudes! Great to finally meet you, and I hope you enjoyed this post. I have to be honest though. I'm not a big fan of MLM. Tried it. Hated it.
Affiliate marketing is cheaper, faster, and easier. See for yourself and join millions of other successful affiliates generating income from their blogs!
No inventory. No fees. No recruiting. 3 BILLION potential buyers online.
Reader Interactions