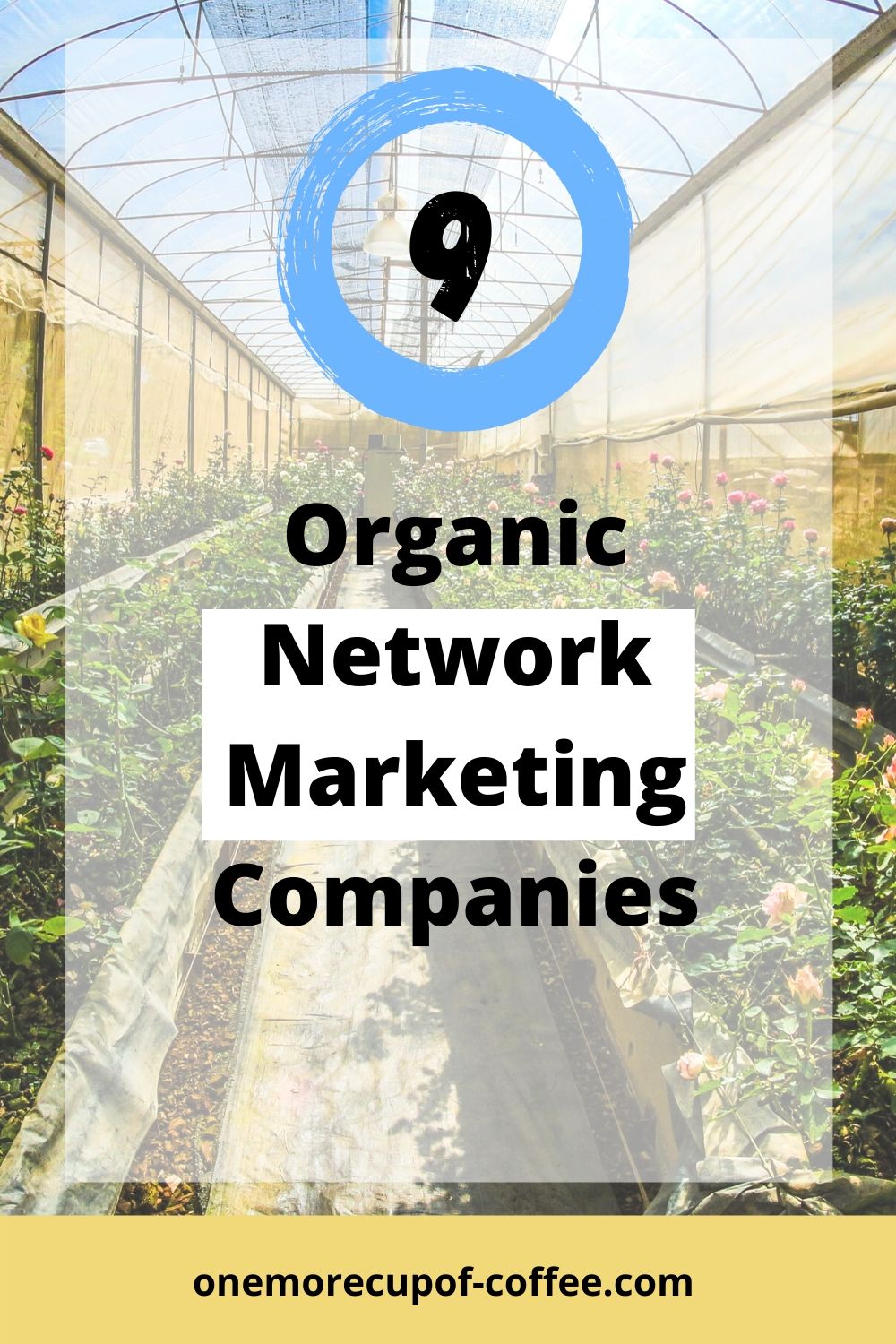 Network marketing companies often rely on tried and true product selections, such as weight loss, jewelry and cosmetics. But, others try to cash in on recent movements and market trends. Companies that focus on organic and/or clean products are doing precisely that.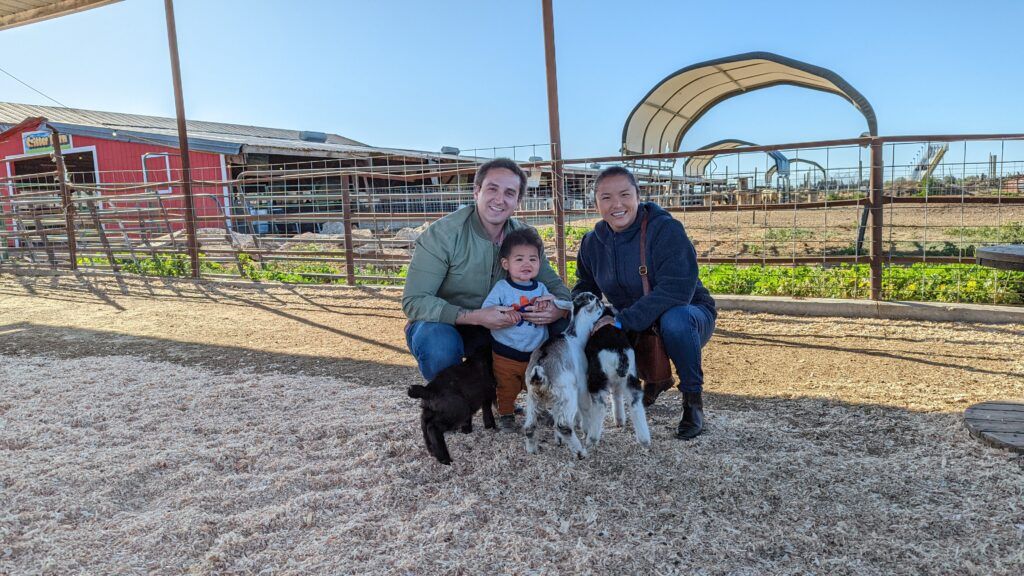 Are You Ready To Work Your Ass Off to Earn Your Lifestyle?
Are you tired of the daily grind? With a laptop and an internet connection I built a small website to generate income, and my life completely changed. Let me show you exactly how I've been doing it for more than 13 years.
Individual companies have their own techniques and approaches to the "organic" label. But, the general idea is that they're promoting products with fewer chemicals and more natural ingredients. Some of these products on the list below are certified organic, while others are not.
Most of the companies in this list fall into the field of health and wellness. So, the products are designed to promote health in some way. There are some huge variations in how they do this though!
Before getting started promoting any network marketing company, it's always important to pay attention to what a company offers and the requirements to sell. Many people get caught in an expensive cycle of paying for autoship and membership, but not making enough sales to cover their costs.
For this field of organic products though, you need to consider the company brand carefully as well. Organic and clean companies heavily rely on their reputation. Customers have to trust them, or the company risks going under. If they talk shortcuts or get manufacturing done out of house, there is a greater chance that something will go wrong. If they make false claims and get exposed, that's potential death-cross for your profits.
Unfortunately, those are pretty common events in the world of direct sales, an industry not known for transparency and honesty. Just look at what happened to Ava Anderson.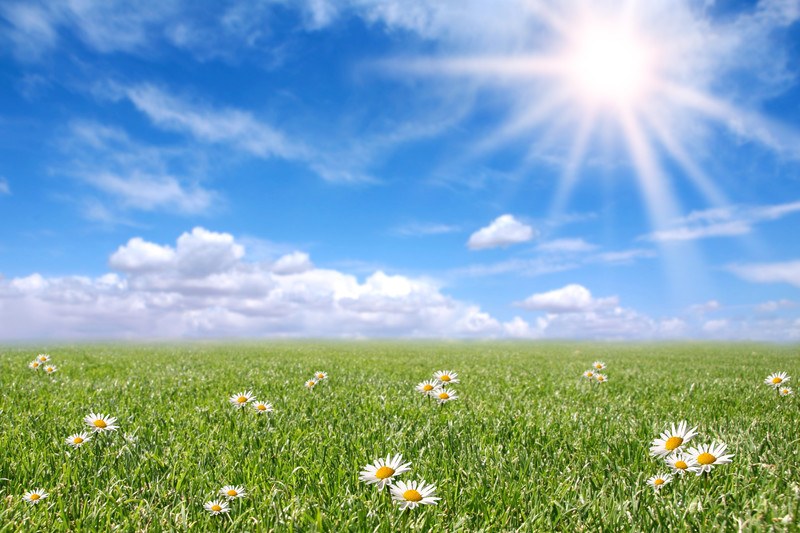 Organic Network Marketing Companies
Purely
Poofy Organics
Essanté Organics
Purium
NYR Organic
Norwex
Wikaniko
Arbonne
Miessence
1. Purely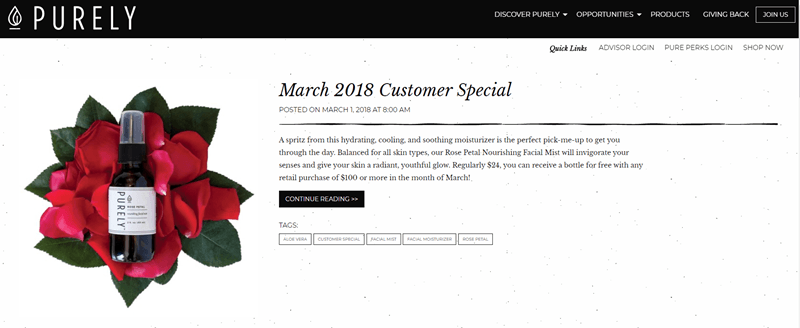 Focus: 'Pure' products including essential oils
Minimum Cost: $149 (for a starter kit)
Product Overview: Purely follows a philosophy they call Simply Pure. It basically means that everything is pure and natural. The sentiment is admirable, although it's also pretty vague.
The products cover multiple areas, including essential oils, beauty, nutrition, household and a small selection of items for men. All use the same minimalistic labeling and tend to look high quality. Purely also highlights what is excluded from each product, such as detergents, artificial colors, chemical preservatives and the like.
The prices are similar to other companies in this field. For example, a container of Dark Spice Natural Deodorant costs $16. While an 8 oz bottle of Citrus + Vanilla Goat Milk Luxury Lotion costs $33.
None of the products are especially unusual. But, the marketing and the selection does make this an appealing company. It's easy to see how these could sell well, especially for an audience that wants clean products.
Commission Quick View: Commission starts out at 25%. This can increase to 30% or 35% based on sales. To keep your account, you need to make $750 in sales (or more) every rolling 12 months.
The team aspect relies on a basic unilevel plan. This style is one you'll see time and time again – it's the most common MLM model by far.
A unilevel plan looks a little like a pyramid. Anyone you directly recruit is placed on the first level below you. Anyone they recruit goes on the level below that and so on. You then earn percentages of the sales from each level.
Which levels you earn from and the percentages are normally based on your rank (which is the case for Purely too). The higher your rank, the more levels you have access to and the greater the income potential. The style does theoretically mean you can earn a large amount. But, only if you can progress far enough through the ranks. Each rank has requirements and these are often challenging.
Purely is fairly typical in their plan. The main issue is that the amounts start low. You earn just 2% from your first level initially. You need to hit the fifth rank to even earn from your second level (that's very unusual). As a result, Purely requires more team building than most and the overall income potential is lower.
You also need to get at least $200 in sales each month to make money from your team. That requirement increases with ranks as well.
Final Thoughts: Purely has decent products and the chance to increase income through sales alone. They're a decent choice if you want to earn from sales but the team compensation isn't nearly as good.
2. Poofy Organics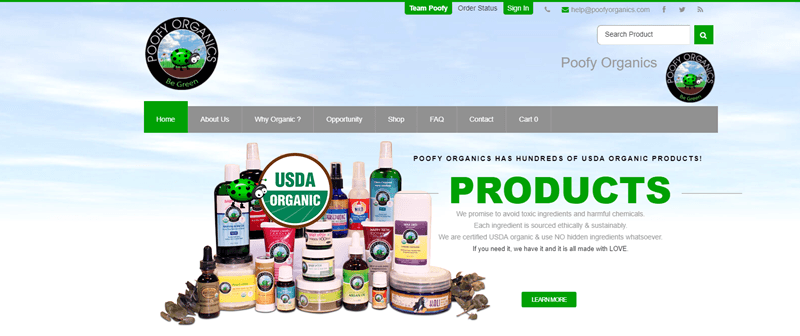 Focus: USDA Organic bath, body and home products
Minimum Cost: $39.95 (a joining fee only, no products provided)
Product Overview: As the name suggests, Poofy Organics focuses on items that are certified as organic. They also focus on sustainable and ethic sourcing, along with avoiding toxic and harmful chemicals. Some of the compounds they avoid are listed on their site, although many of their claims are vague and open to interpretation.
The products themselves cover various different areas, including bath, body, cosmetics, essential oils, home, hair and facial care. None of the product lines are especially large – but the overall selection is decent for a small company.
The items themselves are relatively reasonable for this field. For example, Berry Sorbet Hand & Body Lotion (8 oz) is $16. That's still more expensive than regular hand and body lotion from the grocery store. But, it's not too bad for an MLM organic product.
The biggest issue is Poofy Organics itself. The company is relatively small and not well-known. There are also few reviews of the products, which isn't great for sales. Many of the items look relatively cheap as well. The overall design and labeling is similar to products that you might find at a craft fair, not a direct marketing company.
This isn't entirely bad. The design is mostly a side effect of this being a small company and small companies are often more trustworthy. So, it could work in your favor. Just make sure you feel out your audience first.
Commission Quick View: Poofy Organics offers 25% commission You can also get up to 5% extra as a sales bonus and up to 6% extra as a rank-based sales bonus (it's not clear whether those two stack or not. But, you need to hit 1,000 Retail Commissionable Volume per month to even get the first increase (3% sales bonus). If that is $1,000 in sales or more, it's a pretty high goal.
You can make sales through parties or via a replicated website (which costs $9.95 per month). So, there's no need to purchase and resell products.
The team aspect of Poofy Organics is pretty typical, using the common unilevel design. In this case, there are 13 different ranks. The plan allows you to earn from three levels and four generations, if you can progress far enough.
I'm surprised that the plan is so large for such a small company. But, lots of ranks is rarely a good thing. This typically makes success much more difficult, as each rank has its own requirements.
Team income is also pretty low. You need to reach the fourth rank to earn team overrides. Requirements for this rank include having 500 Personal Sales Volume per month, three active legs of recruits and a Team Sales Volume of $1,800. Even then, you're just earning 2% on Level 1, 2% on Level 2 and 1% on Level 3.
This creates a higher focus on sales than team building, which is somewhat appealing. But, there are few bonuses for sales specifically. The best aspect is that activity requirements don't apply if you just want to make sales. Plus, the plan is easy to follow, even if what it offers isn't great.
Final Thoughts: The right audience would probably buy these products and 25% commission is decent. Still, the team aspect has some high requirements that you need to meet consistently.
3. Essanté Organics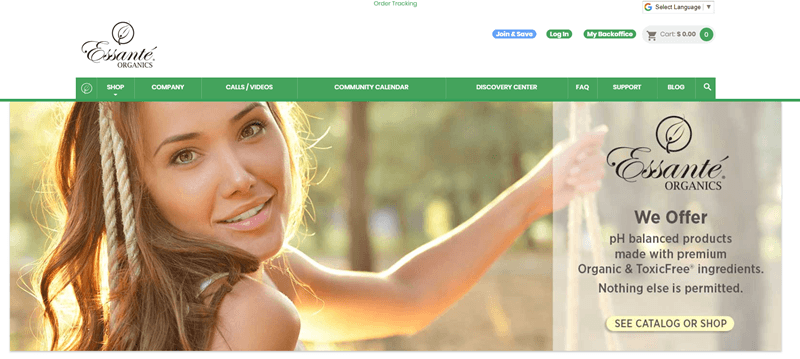 Focus: Organic products
Minimum Cost: $29.95 (for membership) + $199 (for a starter kit)
Product Overview: Essanté Organics simply focuses on organic products and they offer a considerable range of items. Many of the items are Certified ToxicFree as well. Key product categories include Body & Spa, Home Care & Outdoor Living, Baby Care, pH Nutrition and Essential Oils. This diversity of products should make sales a little easier.
The items are more expensive than what you'd normally find at a store. For example, MangoBerry Shampoo (8 oz) costs $23.40 and Captivate Hair Gel (2 oz) costs $15.28. Whether they're worth the price depends on your audience.
Despite the company's name, the products aren't all USDA Organic certified. Instead, some include a combination of organic and non-organic ingredients. That may be simply because some products cannot be made with organic ingredients or because certification isn't always possible.
I'm personally frustrated by the pH nutrition focus, as this idea is just hype and research does not support the idea at all. Even if you ignore this aspect, the products are average, at best. They may appeal to the right audience but they're fairly similar to every other company in this field.
Commission Quick View: Essanté Organics offers 30% commission on all sales (which are made through a replicated website). The main exception is their Below Wholesale Packs where you earn a set commission per sale.
The team aspect seems to be a variation on the binary model. I say seems to be because their explanations miss out key points. Basically, you build two teams – and then earn 10% from their sales. That 10% is consistent regardless of how far below you that people are.
There are also monthly residuals based on how many people in each level of your team. Essanté Organics states that you can earn more than the USA average income if you hit level 9. But, that level alone requires 512 individuals. That goal would be nearly impossible to achieve.
Even without the residuals, the 10% from your team should mean more income than other companies. But, Essanté Organics doesn't provide enough details. It's not clear what other requirements there are or how this all works in practice. If nothing else, there will be some form of ongoing requirement. The income mightn't be as good as it sounds either.
Final Thoughts: The products from Essanté Organics are decent enough but they're not amazing. They way they describe the model is also concerning.
4. Purium

Focus: Pure and premium products
Minimum Cost: $290 (for a starter kit that offers a selection of products)
Product Overview: Purium plays on the idea that you pay more for high-quality products. They also focus on eliminating as many questionable compounds as they can, emphasizing real food grown without chemicals and products that don't contain additives.
Their selection includes multiple areas, such as cleansing, weight loss, family, performance and restoration. But, for the most part, the concepts are the same as other brands. So, the products include various nutritional supplements (which often include herbs as ingredients), protein shakes, nutrient-dense powders and a type of tart cherry juice.
The prices vary depending on what you're looking at. For example, their joint supplements cost $49.95 for 180 tablets (you take six per day) and their women's defense supplement costs $39.95 for 60 tablets (you take two per day).
Overall, the prices aren't the most expensive I've seen – but they're not cheap either. Customers are basically paying a premium for the apparent purity. Some people will be willing to do so, others won't.
That being said, the industry is popular and the products would sell. It's mostly a matter of finding an audience that is willing to pay around $40 or more for a month's supply of a single supplement. Ideally, you want people who will buy multiple products each month.
Commission Quick View: Purium offers 25% commission on the first order that each customer makes and 20% commission on all sales after that. You also earn a flat bonus of $50 each time you make $1,000 in sales.
The team aspect follows a unilevel design but it has some unusual features as well. The first is that they have a weekly and a monthly version. The weekly version gives you 5% on the sales of up to four levels in your downline (based on your rank). The monthly version goes to infinite depth. It offers 5% for the first six levels (depending on rank again) and smaller percentages for later levels.
The weekly version only pays for repeat orders, not the first one from each customer. Beyond this, the plan seems typical. So, there are various ranks to progress through, each with requirements. This time, there are 17 total ranks, which is a bit extreme.
The ongoing requirements seem relatively low. You just need to sell 50 Personal Volume at the first five ranks. This is probably a monthly requirement but from the way it is presented, it could be weekly as well. Make sure you check that before getting involved.
Final Thoughts: Purium might not be unique but it's appealing enough. The products are decent and the company is very up-front about their compensation plan and precisely what you can expect.
5. NYR Organic

Focus: Organic beauty and body products
Minimum Cost: $149 (gives you a business kit with products and tools)
Product Overview: NYR Organic offers a wide range of different products, which mostly relate to beauty or skincare in some way.
This is another company that isn't entirely organic. As they point out, the organic label only applies to things that have been grown under specific conditions, so naturally harvested products often cannot be organic. But, the company uses clear labeling to show the percentage of organic ingredients. They also focus on other areas, like wild harvesting and being carbon neutral.
These areas are significant – as they are the reason why people will buy the products.
As for the items themselves, they're about what you would expect. The company does a good job at labeling and making them look high quality. There are even some more unusual ones included, such as their Frankincense Intense range and their Bee Lovely products.
But, at the end of the day, there are many skincare and beauty items on the market. The ones from NYR Organic seem to be good but they're not revolutionary. They would sell best to an audience that is already passionate about avoiding chemicals.
Commission Quick View: Distributors for NYR Organic get a 25% discount on all orders. The goal is to order at that rate and then resell, which gives you the difference as a commission. You do get a replicated website as well and can make sales directly on there.
The main approach is wholesale, which means you're buying products and then reselling them. Personally, I find this style frustrating, as there is always risk involved. You can decrease this by getting people to tell you what they want first. Even then, there's a chance you'll end up with some products on hand that you simply cannot sell.
There are also various sales bonuses if you can reach sales goals each month (starting at $400). Beyond this, you earn from your team.
Details about the team system are scarce. But, NYR Organic seems to be operating through a unilevel system. This means there will be the typical approach of progressing up the ranks and getting more compensation with each new one.
Final Thoughts: The compensation plan for NYR Organic isn't ideal, especially as it is a purchase-first model. Still, the ongoing requirements appear low and the products are appealing.
6. Norwex

Focus: Products that reduce chemicals around the home
Minimum Cost: $200 (for a starter kit. This is free if you can reach $2,000 in sales within your first 90 days)
Product Overview: Like other companies on this list, Norwex has a strong clean angle, which includes the idea of decreasing exposure to chemicals. However, Norwex approaches this topic differently. Their products aren't health and wellness items at all.
Instead, the emphasis is on items for around the home, particularly cleaning products and cloths. Many of these are designed to effectively clean, while using no cleaning products or very few.
The key product like is various EnviroCloths that are meant to be particularly amazing for cleaning and include an antibacterial agent. Of course, they aren't cheap. A single kitchen cloth in this style costs $10.99 – and most customers will want multiple.
The same pattern is true for other products too. Many look good and are unusual, but they're considerably more expensive than what you'd find in a store.
Are they worth the price? That's a personal call. I've actually been to a Norwex party before and some distributors do a great job at convincing people to buy. There are certainly marketing techniques that can be used and the products are appealing.
Commission Quick View: Norwex is heavily party focused, which makes sense. Distributors typically demonstrate how well the products clean, so it's easy to see how sales are made. And, if the products really do work as advertised, repeat sales are likely too.
Distributors earn 35% commission from all sales, which is consistent regardless of your progress with the company. To remain active, you need to make $250 in retail sales every three months. This applies regardless of whether you want to earn from your team or just from your own sales.
As always, the team aspect involves progressing through ranks. This time, there are eight of these, starting at Sales Consultant. Team earnings start at the second rank (Team Coordinator) and offers just 3% income from the sales of your recruits.
Each rank offers additional commission opportunities. But, these don't appear to follow a conventional binary or unilevel design. For example, the Sales Leader rank earns 5% from their overall group, with the exception of anyone recruited by a Team Coordinator. They also earn 2% on those people that a Team Coordinator recruited and 1% on the first breakaway level.
This overall style can still work, it just becomes more complicated to optimize. The percentages you earn are also less than with most other companies.
Final Thoughts: Norwex has many appealing features, including decent compensation per sale and relatively low ongoing requirements. This makes it one of the better choices for earning through sales alone. But, the team aspect isn't as appealing.
7. Wikaniko (UK Only)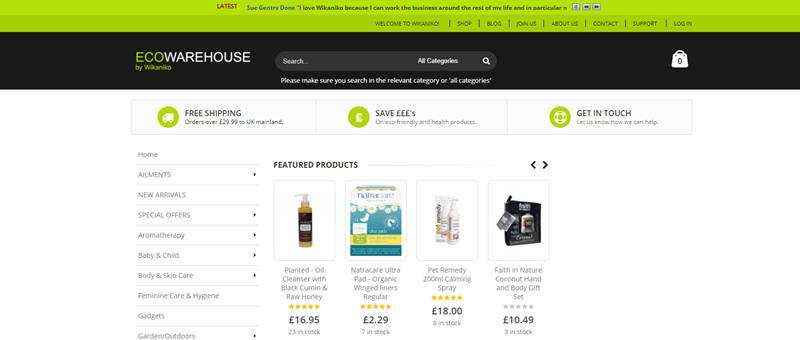 Focus: Greener products for the home
Minimum Cost: £24.95 (initial joining fee)
Product Overview: Wikaniko is an unusual company. They clearly rely on the 'green' concept, but not as much as what you might expect. Instead, Wikaniko offers products that are 'greener'.
The idea sounds odd but it does have some merit. Basically, the items are better for you and the environment than the products from conventional stores. They're not as amazingly clean and green as other companies on this list. But, the price tag is much lower instead.
When I initially reviewed Wikaniko, I compared the prices of their products with similar items on Amazon. Most of the products I checked were a similar price to Amazon. Wikaniko even had some cheaper products. They also have a significant range.
The company also focuses on products first and foremost. Many people wouldn't even realize it was an MLM when they first visited the site.
The greener angle mightn't be good enough for customers focused on organic products. But, it is a great intermediate for many people.
Commission Quick View: Wikaniko takes a different approach with the MLM side of things too. First, they appear to work mostly off a drop shipping model. This basically means you're purchasing first and then reselling. Your income is based on the difference between the wholesale price and what you sell the item for.
The website for Wikaniko calls this 100% commission, but that's a misleading claim. You do get 100% of the difference. But, this seems to somewhere from 33% to 45% of the product price (not 100%).
You do also get a website, which costs £4.95 a month to maintain. This is also your only ongoing cost, as there doesn't seem to be any quota requirements. It seems like distributors can make sales on their price and get the same commission. But, Wikaniko isn't clear on this aspect.
Actually, they don't include many key details that I would expect. For example, they claim to have a team building aspect but they don't provide any model for the system.
Final Thoughts: The product selection works well here and Wikaniko primarily focuses on sales, which is a nice change. With few ongoing costs, the risks are minimal as well. But, you should still be careful. If nothing else, the purchase-first approach can mean you're left with excess product that you can't sell.
8. Arbonne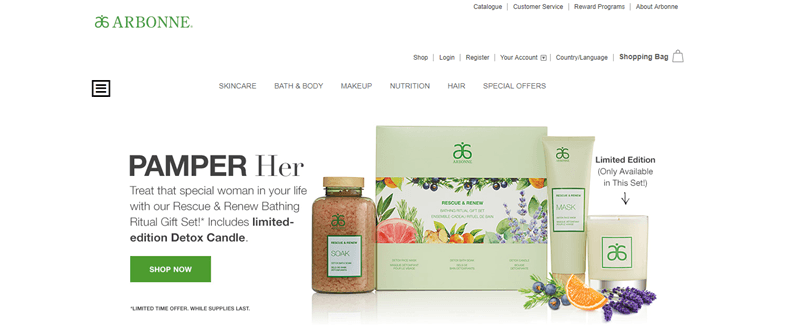 Focus: Health, skincare, makeup etc.
Minimum Cost: $79 (for registration) then $30/year
Product Overview: Products from Arbonne cover a wide range of categories, including skincare, makeup, nutrition, hair, bath and body. Their key theme is green chemistry – products that are pure, safe and beneficial.
The items are visually appealing and Arbonne does a great job at making the site look professional and high-quality. Most of the items aren't actually unique, but that doesn't always matter.
The products tend to get good reviews too. For example, the shake mix gets more than four stars on Amazon, with many people excited about the flavor. Similar patterns a true for other products too.
The main limitation is simply price. The items are on the expensive side, like $30 for hand lotion or $50 for a detox scrub. Of course, this is typical for the industry, so it mightn't be a deal breaker. Arbonne is very open about all of their pricing, so you can find all the details you need on their site.
Commission Quick View: Arbonne is refreshingly open with their compensation plan too. Details are easy to find on the site and there is also an income disclosure statement, which tells you more about your odds of success.
There are two different levels of compensation. Distributors earn 35% commission on any retail sales they make and 15% on the purchases of Preferred Clients. Preferred Clients are customers who sign up through Arbonne and are getting a discount on their own purchases.
The team aspect uses a rank-based design. The percentages you earn increase with ranks. Interestingly, most ranks offer a percentage bonus on your entire team, along with other bonuses.
However, the percentages don't follow a typical progression. Instead, there are variations from one rank to the next. The general pattern is still the same as normal – a higher rank means more income.
There are, of course, ongoing requirements. The main one is that you need to hit 1,200 in volume every 12 months. That sounds like a lot but it's much nicer than a monthly requirement. For the team aspect, you also need 150 in volume each month. There are also rank-specific bonuses that you need to meet, which increase as you progress through the ranks.
Final Thoughts: Arbonne has a lot going for it and the transparency is an extremely appealing factor. Just make sure your audience would be willing to pay the prices that Arbonne charges.
9. Miessence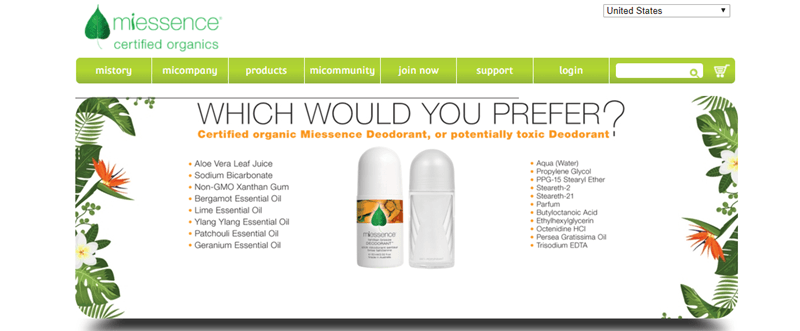 Focus: Organic skincare and beauty
Minimum Cost: $50 (fee to join, doesn't provide any products)
Product Overview: Miessence claims to be the first organic skincare company. I'm not certain whether that's accurate or not – but certified organic skincare is relatively unusual. The company also avoids many concerning compounds in their products, like silicons and petrochemicals.
The product selection isn't huge but it is decent enough. For example, there are around 30 products in their skincare section, although some are packs or different variations on the same item. There are also some other health-related items sold, including superfood powders and probiotics.
Product reviews tend to be positive. However, some reviewers may be influenced by their own expectations or even by the price that they paid. I imagine that the products probably do exactly what the label suggests. If nothing else, Miessence clearly puts time and effort into quality.
The real question is whether they're worth the cost. For example, Miessence's Balancing Cleanser (8.5 fl. oz) costs $67.05, while their Shaving Gel (4.4 fl. oz) costs $29.35. These are much more expensive than regular stores. They're higher than many other companies on this list too.
Commission Quick View: The base compensation rate from Miessence is surprisingly complicated. In their first 30 days, distributors earn 100% from the purchases of Lifestyle Members, along with 50% from new representatives. They also earn 5% from all orders placed by either of those groups.
What this means isn't entirely clear. Miessence doesn't explain what those percentages are calculated from, which makes the whole system somewhat confusing.
After the first 30 days, distributors earn 5% on all orders placed by anyone they personally recruited and any Lifestyle Members. They earn 17% from the reorders of this same group.
The team aspect then offers percentages on levels. This starts at 11% for Level 2 (Level 1 was the 17%). The next rank provides 6% on Level 3 as well.
The system is definitely more complex than normal and it isn't explained well. Still, the percentages for reorders are higher than most other companies. That should mean more income in the long run.
You do need to have an autoship with the company to be eligible for income. This is 75 Personal Volume, regardless of rank.
Final Thoughts: Miessence has appealing products and an interesting (albeit complicated) compensation plan. The autoship requirement means you would need to make consistent sales. Otherwise, you'd be spending more than you earn.
Top Pick
Organic or clean companies often have more expensive products but the concept still has merit. If nothing else, the products give you a competitive edge – helping you stand out among the countless other health and wellness companies. So, which one should you choose?
Perhaps the best option from this list is Norwex. The commission rate is 35%, which is decent for the industry. You're also focusing on cleaning products and related items, rather than the same health and wellness products that countless other companies sell. It's also possible to demonstrate that the items work. That's a nice touch.
Of course, Norwex has its limitations, as do all the companies on this list. Whatever you choose, make sure you read the criteria carefully, including any ongoing requirements.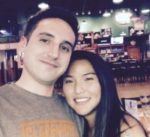 MLM Critic & Author: Nathaniell
What's up ladies and dudes! Great to finally meet you, and I hope you enjoyed this post. I have to be honest though. I'm not a big fan of MLM. Tried it. Hated it.
Affiliate marketing is cheaper, faster, and easier. See for yourself and join millions of other successful affiliates generating income from their blogs!
No inventory. No fees. No recruiting. 3 BILLION potential buyers online.
Reader Interactions