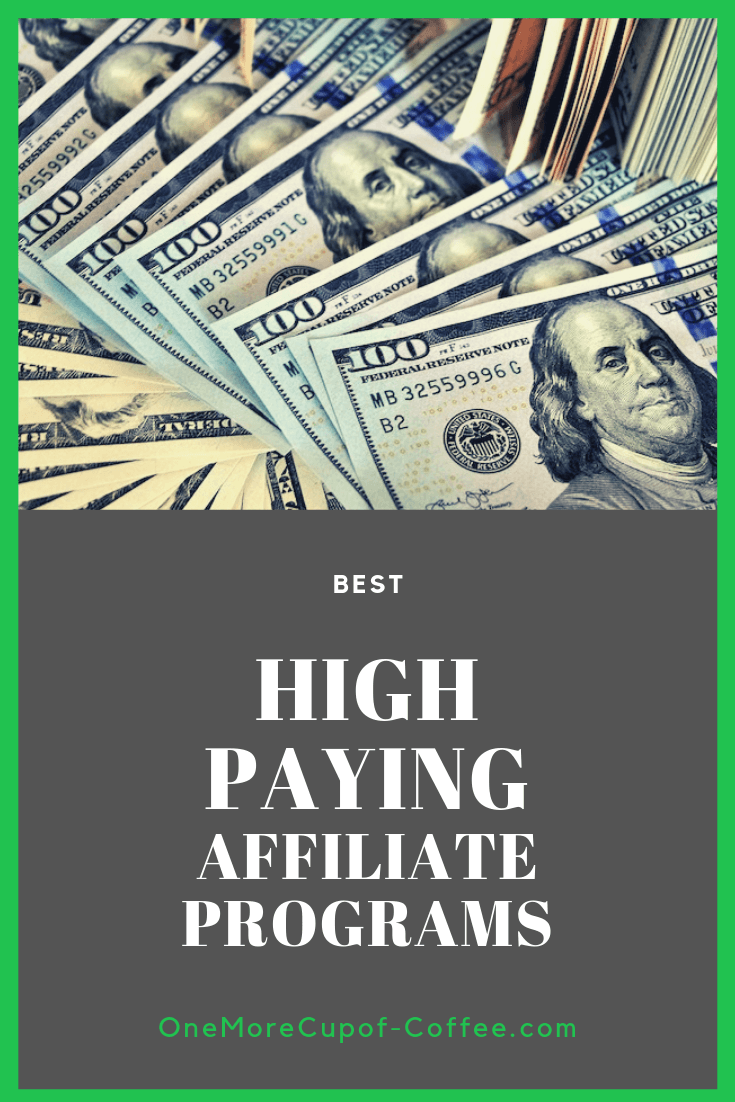 To do well with affiliate marketing, you need to choose good programs; ones that are going to convert well and earn you decent commissions. Relevancy is always key, but even within a group of relevant products, I always aim hardest for the high paying affiliate programs.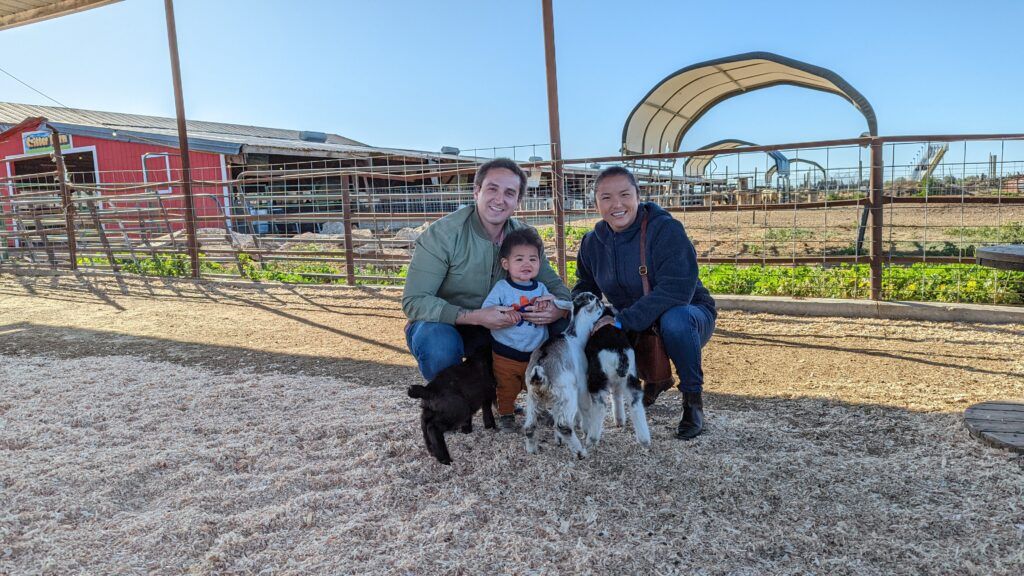 Are You Ready To Work Your Ass Off to Earn Your Lifestyle?
Are you tired of the daily grind? With a laptop and an internet connection I built a small website to generate income, and my life completely changed. Let me show you exactly how I've been doing it for more than 13 years.
Usually you might hear the phrase "high ticket", but that's not what I'm focusing on here. I've designated these high paying affiliate programs as companies that have a higher commission percentage. In other words, they pay a high percentage, meaning you may get as much as 75% or sometimes 100% of the sale price of the item, regardless of the item price.
In this case, I tried to find companies that pay at least 50% commission for the first sale you make to a customer.Some companies may even pay 100% or even more! (This is often because the company is selling a recurring service, but affiliates only earn from the first month.)
There's a decent mix of products below. Some are regularly priced $20/month services, while others are truly high ticket items (large price!). Another very popular category for affiliates recurring commissions, which can pay you for years off of one single sale.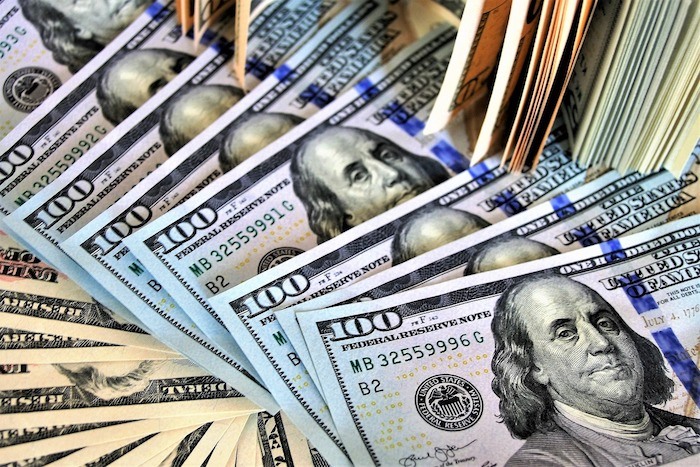 High Paying Affiliate Programs
One thing I love to do with these types of companies is to squeeze them into my site in one way or another. For example, if my website is about about healthy recipes for college students, I could still promote the Wix website builder as a way to start your own recipe blog to earn money online.
Or another example could be if I have a niche site about traveling with kids, I could promote a VPN subscription so you could bank privately and manage sensitive accounts on shared wifi in airports. See how it's related but not exactly within the focused niche area?
That's a great tactic to wiggle these excellent companies into your affiliate promotions.
Wix

Cookie: 30 days
Commission: $100 for each Premium member
Type of Product/Service: Website builder
Wix is a visual website builder, with a hosting component. The builder mostly works through drag and drop, allowing people to create websites without any technical background or knowledge. The tool provides more freedom and flexibility than a WordPress-based site. There is also a free version of Wix. This gives members the ability to try out the tool without stress.
The affiliate program pays $100 outright for anyone who joins a premium plan. Those plans start from $4.50 a month and it doesn't seem to matter which plan people join. The program is one of the most powerful in the industry. However, you need at least three sales per month to be active as an affiliate.
If you're going to promote Wix, it's important to think about the limitations too. The builder is fantastic for creating beautiful sites. But, you don't get access to the same range of plugins that you find on WordPress. As a result, it can be tough to replicate some functions. Perhaps you might compare multiple website builders on your site? There are plenty to choose from, with their own advantages and disadvantages.
Adobe

Cookie: 30 days
Commission: Up to 85% for cloud services, lower commissions for Adobe Stock
Type of Product/Service: A suite of creative programs
Adobe programs are incredibly popular, partly because they are so powerful. Their selection includes programs like Photoshop, Illustrator, Lightroom and InDesign. Many are highly specialized and take time to learn. However, the programs are also essential in countless settings and industries.
When purchasing online, customers pay a monthly or a yearly fee to access the various programs. Access to a single app can range from around $4.99/month up to $20.99/month, depending on the app. Access to all apps costs $79.40/month, on a monthly plan. There are discounts for annual plans and for specific groups of people.
The affiliate program offers as much as 85% commission for the first month (on a monthly subscription), or 8.33% of the first year (for a yearly subscription). Adobe Stock has lower rates but is still decent. The catch is that you only get paid once, even though people are signing up for a subscription.
Shopify

Cookie: 30 days
Commission: 200% on standard plans and 100% for the enterprise plan
Type of Product/Service: eCommerce platform
Shopify is an extremely popular eCommerce platform. It allows users to build their own eCommerce websites, where they can sell products. Shopify works extremely well because it is easy to use, even for complete novices. The service also has advanced features, giving more experienced users all the tools they need.
There are actually multiple ways to earn through Shopify. But, the basic affiliate program gives you 200% of the monthly fee for standard plans and 100% on the enterprise plan. This can total up to $598 and $2,000, respectively. That's an impressive level of income.
All-in-all, Shopify can be a good choice. Just be aware that there are plenty of other eCommerce platforms out there and many of them have affiliate programs. Once again, you could always consider the comparison angle, such as pointing out the strengths and weaknesses of Shopify versus other platforms.
Volusion

Cookie: 45 days
Commission: 200%
Type of Product/Service: eCommerce platform
Volusion is another eCommerce platform. It provides a range of tools to help people develop and market their own websites to sell products. Features include responsive themes, a custom domain, CSS editor, rich content editor and search functionality.
There are four plans on offer, which cost $15/month, $35/month, $75/month and $135/month, respectively. These are discounted if customer pays annually rather than monthly. Affiliates earn 200% of the first payment for the plan a customer chooses. This is the only payment per customer, regardless of how long they remain a member.
SurfEasy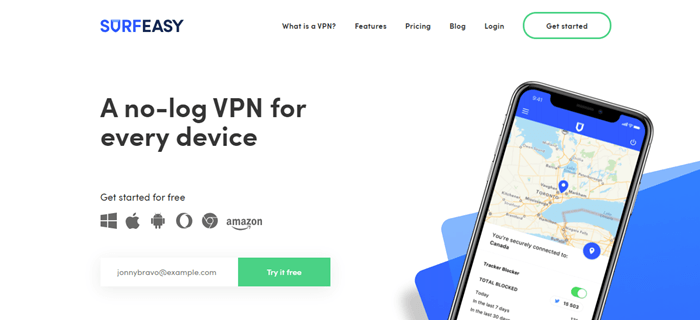 Cookie: 90 days
Commission: 50%
Type of Product/Service: VPN
As a VPN service, SurfEasy allows users to mask their own IP address. Among other things, this lets users seem like they are located in a different country. SurfEasy supports various devices and operating systems, including Windows, Apple, Android and Google.
A key feature is that they don't keep any logs about user activity. This should help promote privacy and security. Users can also switch their IP address with a single click and all paid plans have unlimited data. The service currently has roughly 500 servers, located across 28 countries.
The paid plans cost either $3.99/month or $6.49/month. As an affiliate, you'd earn half of those fees. That mightn't sound like much, but the low cost should mean that people remain members for at least a few months.
Hide My Ass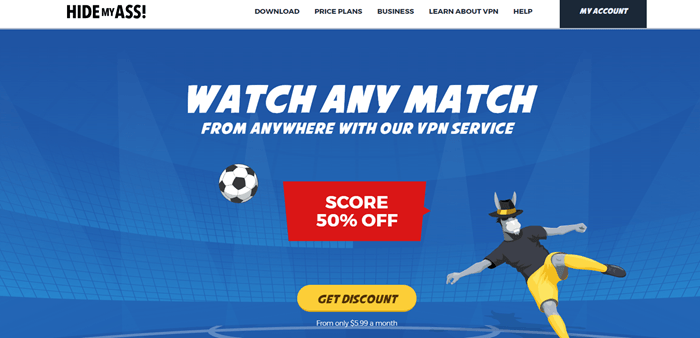 Cookie: 30 days
Commission: Up to 100% for new orders and up to 35% for repeat orders
Type of Product/Service: VPN
Hide My Ass is another VPN, one that I'm particularly familiar with. This time, the commission rate varies depending on the plan length and whether it is a new customer. For 1-month plans, affiliates earn 100% for new customers and 35% for renewals. For the longer durations (6 and 12 months), affiliates earn 40% on new orders and 30% on referrals.
In this case, the plans are $11.95/month when paying month to month, $7.99/month for 6 months and $5.99/month for 12 months.
On average, the rates here end up being lower than with SurfEasy. But, you can earn 100% on that initial order (for 1-month plans), which is nice. This might be particularly important if you are targeting visitors who are only going to use a VPN for a very short period of time. For example, some people may want to watch a particular sports match.
NordVPN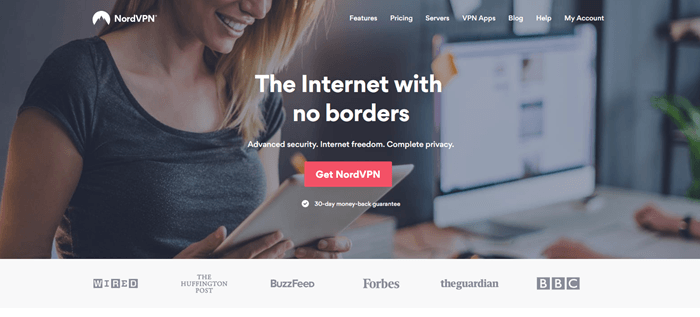 Cookie: 30 days
Commission: Up to 100% for new orders and up to 30% for repeat orders
Type of Product/Service: VPN
NordVPN follows a similar commission style to Hide My Ass. This time, affiliates get 100% on new month-to-month signups and 40% on all other new signups. The commission rate for renewals is 30% regardless of the duration. The plans are month-to-month for $11.95/month, 1 years for $5.75/month, 2 years for $3.29/month and 3 years for $2.75/month.
Features of the program include military-grade encryption, a strict no logs policy and the ability to run 6 devices at the same time. The website is compelling and NordVPN does a good job at making their longer-term plans seem inexpensive, even with the substantial up-front cost.
BigCommerce

Cookie: 90 days
Commission: 200% on the monthly fee
Type of Product/Service: eCommerce platform
BigCommerce offers people the chance to build their own online store, one that allows them to sell physical products. The service allows for customization, along with the ability to list products, collect payments and manage shipping. There is also a free trial that should help convince people about the merits of the platform. eCommerce is a big field right now, so there are plenty of chances to make sales.
The commission plan simply gives you 200% of the first month's fee. Of course, this means that you don't get any recurring payments. Customers can order one of four plans. The first three cost $29.95/month, $79.95/month or $295.95/month. If you got someone to join up on the highest of those, that's almost $600 commission!
There is also an Enterprise plan. This isn't priced, as the fee is based on the needs of the customer. But, it's likely to offer more commission than the three previous plans.
Ucraft

Cookie: Lifetime
Commission: 50%
Type of Product/Service: Web design tools
Ucraft aims to help people to build their own websites. They offer various tools, including a website builder, a landing page creator, a free logo creator, an eCommerce platform, designer tools and an articles app. Users can also start off with various templates. These look nice, although most aren't especially unusual.
There are two main plans, along with a free one that lets people create a landing page. The first paid plan is for website building. It costs $8/month on a month-to-month basis or $6/month when paid yearly. The other plan is for eCommerce. This time, the costs are $16/month and $13/month.
The 50% commission is recurring. So, you get that for every sale and renewal, not just the first one.
3dcart

Cookie: 45 days
Commission: 300% + $2 per lead
Type of Product/Service: eCommerce platform
With a commission rate of 300%, 3dcart is a seriously impressive affiliate program. In terms of pricing, the plans range from $19/month to $229/month (when paid month-to-month). Even the lowest plan would give you close to $60 commission – and it just increases from there.
3dcart promotes itself as having a unique approach, called Strategic eCommerce. This angle involves four key components: reach, engage, convert and nurture. For each of these, 3dcart highlights various challenges and goals, along with related solutions that they provide.
The company also focuses on three overall areas: store owners, search engines and shoppers. All-in-all, it is an appealing eCommerce platform and is marketed exceptionally well.
eHarmony

Cookie: 45 days
Commission: 65%
Type of Product/Service: Dating site
eHarmony doesn't really need an introduction. Most people will already know about this famous dating site. The commission rate starts at 65% and can even increase beyond there. You can earn as much as $188 for a single subscription, which is pretty amazing. There's also a 45-day cookie, so you have plenty of chances to get a sale.
The affiliate plan is run through Commission Junction, so you can find out more details by heading over there. Alternatively, eHarmony offers an email address that people can use to get additional details.
Match.com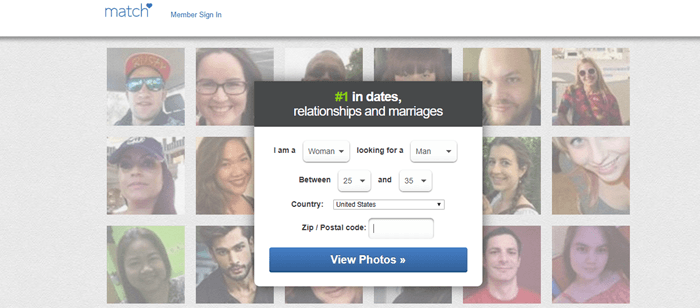 Cookie: 120 days
Commission: 75%
Type of Product/Service: Dating site
While we're on the topic of dating affiliate programs, here's another well-known company. The site isn't quite as visually impressive as eHarmony but it still gets many signups. The commission rate means that you can earn somewhere around $134 per subscriber. There are also bonuses of up to 25%.
There are two versions of the affiliate program, one through Rakuten Marketing and the other through Commission Junction. Of the two, Rakuten Marketing pays the best, so it should be your first choice. Match.com sometimes offers trial offers and promotional discounts as well, which can help increase your conversions.
David Wygant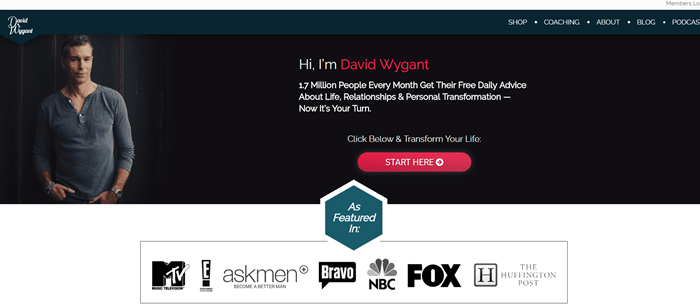 Cookie: 30 days
Commission: 50%
Type of Product/Service: Dating advice
David Wygant is still in the dating field but follows a very different angle. The site offers a range of courses, modules and reports that focus on helping people be successful in dating. For example, courses for women include What Men Desire, Comment with Him and The Commitment Switch Secret. Courses for men include Men's Mastery Series, 7 Second Seduction and The Life Blueprint. Some of the courses are eBooks, while others are audio or video-based.
Product prices vary considerably. Many of the individual items are less than $10. But, there are also some more expensive products. For example, the Men's Mastery Series: Playing for Keeps costs $169.97. Affiliates earn 50% commission on all sales made through the site. Sell a few of the expensive products and your income could increase fast.
CougarLife

Cookie: 30 days
Commission: Up to 80%
Type of Product/Service: Dating site
The name alone gives away what type of dating site CougarLife is. According to the site, they aim to connect 'modern, confident women with energetic younger men'. The company has been around since 2008 and is a popular choice for this particular target audience.
The compensation plan offers as much as 80% commission, which is more than most other sites in this field. There are plenty of different ways for affiliates to promote the company, including banner displays and contextual ads. The site is also very well designed. It looks professional, modern and exciting, which should encourage signups. Of course, you are targeting a narrower audience than with some other dating sites.
Sugardaddie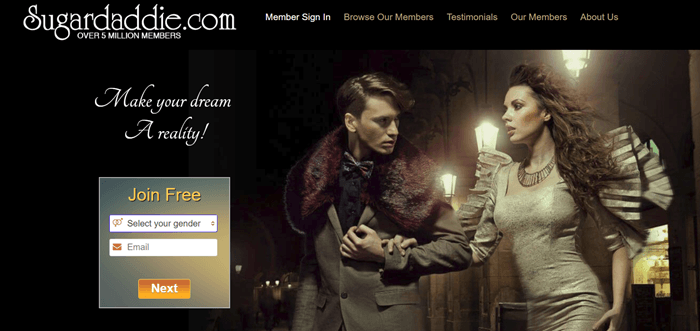 Cookie: 45 days
Commission: 50%
Type of Product/Service: Dating site
Sugardaddie is also exactly what the name suggests. The site focuses on millionaires, sugar daddies and the women that would want to date them (AKA sugar babies).
There is a strong emphasis on relationships that benefit both parties. The site offers few specifics but the implication is that they pair attractive women with rich men. How well this works in practice isn't clear but the site (and the underlying concept) seems to be popular.
This time, affiliates earn 50% commission on all memberships. The program runs through Commission Junction – and you can find all of the details there. Affiliates would typically earn between $12.50 and $78 per subscription, depending on what visitors sign up for.
People Media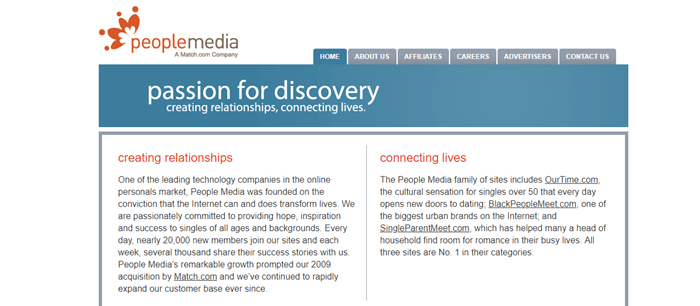 Cookie: 120 days
Commission: 50%
Type of Product/Service: Dating site
Dating sites are popular choices for high commissions and People Media is yet another choice. This site is a sister company to Match.com. and is associated with a range of niche dating sites. These are sites that target specific groups of people, such as seniors, single parents and Christians.
The niche angle is particularly useful and may increase your chances of making conversions. The commission rate appears to be 50% on all new memberships and is hosted through Commission Junction. However, I have seen some reports of a 100% commission rate instead. Either way, you're making decent commission per sale.
Flywheel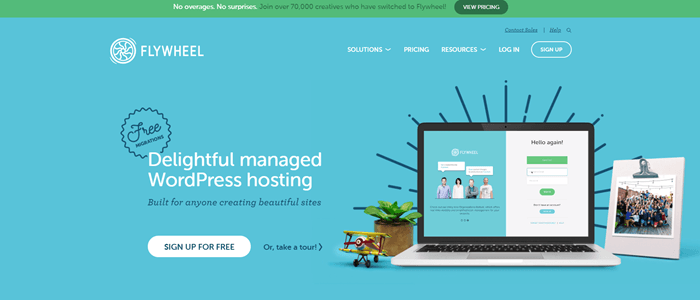 Cookie: Not stated
Commission: 300%
Type of Product/Service: Managed website hosting
Flywheel is a hosting company that isn't talked about enough. The service focuses on VPS and cloud hosting only, rather than using servers for hosting. There are three single site plans to choose from, as well as three bulk plans. Each can be paid for month-to-month or yearly.
The affiliate plan just offers a single commission – so there are no recurring payments. But, you can earn up to $500 for each referral. There aren't many companies that offer that much. The service also looks high-quality and is more modern than many other hosting companies.
There are more hosting affiliate programs out there, so pick the company you trust, not just the one that pays the most!
Brilliant Yoga

Cookie: 60 days
Commission: 70%
Type of Product/Service: eBook
Brilliant Yoga offers a single product – an eBook called "How To" Yoga. It's sold through Clickbank (which isn't ideal), but it does appear to be legitimate. The book is designed around using yoga for weight loss and comes with a handful of other eBooks as bonuses.
The commission rate of 70% is impressive, especially as the eBook sells for $47. The site also offers a range of banners that you can use to promote the product, along with marketing advice and sample articles. The product would never be something to center an entire site around. But, it is relevant to many fields, including weight loss, wellbeing and health.
Yoga affiliate programs are very popular in general.
Swing Man Golf

Cookie: 30 days
Commission: 75% (varies based on product)
Type of Product/Service: Gold training program
Swing Man Golf offers various impressive training programs that are designed to increase swing speed significantly. The products sell particularly well to males above the age of 65 and have a return rate of less than 1%. The commission rate is product-dependent but the Swing Speed Program pays a generous 75% commission.
The site also has a comprehensive sales pitch, with various testimonials and evidence. As a result, simply getting a visitor to the site may be enough to generate sales.
Golf affiliate programs are well-known as big money makers and an evergreen niche
Market Health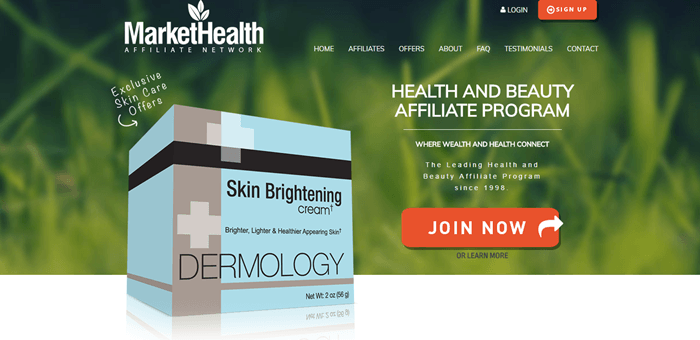 Cookie: 30 days
Commission: Typically 50% or above
Type of Product/Service: Health products
Market Health promotes more than 200 different health and beauty products, operating in more than 100 countries. The site is a little different than most on this list, as it hosts multiple different affiliate programs, rather than promoting products directly. Still, they are associated with many popular products, including Garcinia Ultra Pure, Green Coffee Bean Max and Bowtrol Probiotics.
The commission rate varies depending on the product and the individual offer. But, most are at least 50%, while some provide more than that. The rate is extremely unusual for physical products. There is even the potential for a higher rate again if you can get more than 20 sales per day.
Singorama

Cookie: 60 days
Commission: 40% for physical course & 70% for digital products
Type of Product/Service: Singing course
Singorama focuses on teaching people how to sing and includes various products and tools. The best income comes from promoting the digital version, where you're earning a 70% commission. The physical edition doesn't pay nearly as well but it is still more than many physical products. Just be aware that this is a Clickbank product. So, it's best as a side affiliate project, not as the main product that you promote.
If you have a music website, here are my other picks for music affiliates.
Rocket Piano

Cookie: 90 days
Commission: 25% for the physical version & 75% for the digital edition
Type of Product/Service: Piano course
Rocket Piano is another Clickbank product and it follows a similar style to the previous example. Once again, the best commission rate comes from the digital edition, where you're earning 75%. But, the physical edition isn't so bad either, as it sells for $199.95 (versus $39.95 for the digital). So, either way, you're earning a decent amount per sale.
The website also mentions that Rocket Piano has never gone past a 4% refund rate. That means most people love the product. Honestly, a return rate that low is pretty good for a Clickbank product.
WP Engine

Cookie: 180 days
Commission: $200 or 100% (of the first month's payment)
Type of Product/Service: Managed WordPress hosting
WP Engine is a particularly interesting service to promote. They offer you $200 commission or 100% of the first month's payment – whichever is higher. So, you're going to get at least $200 per new customer, no matter what they buy.
The service itself sells managed WordPress hosting. This approach is similar to regular hosting, except the company is much more engaged in helping and supporting customers. In contrast, traditional hosting companies leave clients to their own devices, which can often be confusing.
Prices for the service range from $35/month to $290/month and customers can also have a customized plan built for them. There is plenty of flexibility. WP Engine also does a great job at appearing professional and reliable every step of the way.
IX Web Hosting

Cookie: 45 days
Commission: Up to $150 per new customer
Type of Product/Service: Hosting service
IX Web Hosting offers Linux and Windows hosting plans. They have various common features, including VPS hosting, a site builder and an eCommerce SSL certificate. Their pricing is also competitive and it is nice to see a host that features Linux and Windows plans equally.
The compensation rate is also appealing, at up to $150 for each new customer. But, there's no indication about how you get the maximum rate or what the minimum is. Personally, I'd recommend another company. But, IX Web Hosting might still be worth promoting if you plan to compare hosting companies to one another. If nothing else, there's plenty to talk about.
Lunarpages

Cookie: Not stated
Commission: Up to $300
Type of Product/Service: Hosting service.
In some ways, Lunarpages is an unusual web hosting company. They focus on providing a large amount of support, including a managed hosting plan that offers 2 hours of design time each month. The regular hosting plans are pretty typical for the industry, although some customers feel that they are a little overpriced.
From an affiliate perspective, the largest advantage with Lunarpages is the compensation. You can earn up to $300 per sale. There's also a second tier commission available. Details are limited, so it's not clear what the minimum commission is or the rate for the second tier component. Even so, the company offers more per sale than most other hosting affiliate programs.
Zygor

Cookie: Not stated
Commission: 50%
Type of Product/Service: In-game strategy guides
Zygor is an interesting company. They produce strategy guides in the form of add-ons for World of Warcraft and Elder Scrolls Online. The guides are designed to make gaming much easier, helping people to level and get good gear faster. This is actually powerful, as both games are complex with a large number of quests, which can sometimes be confusing.
Zygor offers six different guides for World of Warcraft and one comprehensive guide for Elder Scrolls Online. They also have a membership plan that costs from $7.17 to $7.99 per month, depending on the frequency of payment.
The commission plan offers 50% on all sales. Zygor estimates that if you sold all 6 guides, you would make around $155 per customer. That's impressive. And honestly, the guides are popular, particularly for World of Warcraft players.
TrainPetDog.com

Cookie: 10 years
Commission: 80% on sales and 25% on recurring memberships
Type of Product/Service: Training guide
TrainPetDog.com is a more obscure choice and it doesn't have the same quality level than many other items on this list. But, it is particularly interesting as a way to make money.
Affiliates earn up to 80% from selling any of the digital information products on the site. That's a pretty good start for a pet affiliate program!
This can increase to 85% by hitting certain targets. There is also a 25% commission on anyone who joins their membership site program. That program costs $37 per month, so you're earning $9.25 each month per subscriber.
But, there is one limitation. To earn the monthly fee, you need to refer one or more new customers each month. Thankfully, you get that initial 80% no matter what. Oh – and there's also a 5% second tier commission. This gives you 5% of any sales generated by people you recruit.
Movie in a Month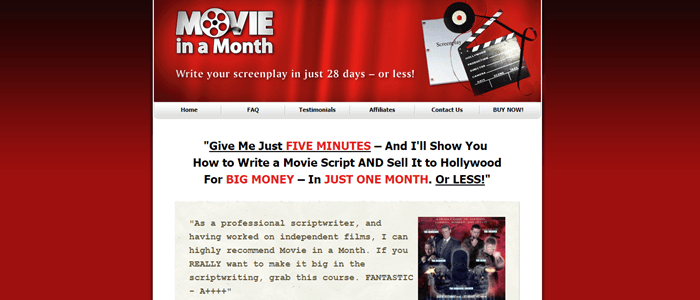 Cookie: Not stated
Commission: 50%
Type of Product/Service: Guide to writing screenplays
Movie in a month is a pretty simple product, but it's an interesting one. The company basically sell a course on writing screenplays for $97. Affiliates earn a 50% commission, which would be just under $50. Not too bad for a single sale.
Of course, I can't say whether the course is any good or not. I suspect it isn't amazing, simply because the sale page relies on so many common techniques. Despite that, this could be an interesting product to promote and it does come with various bonuses to help encourage sales.
If you're in the entertainment niche, here are actual movie affiliate programs I gathered up.
SEOPressor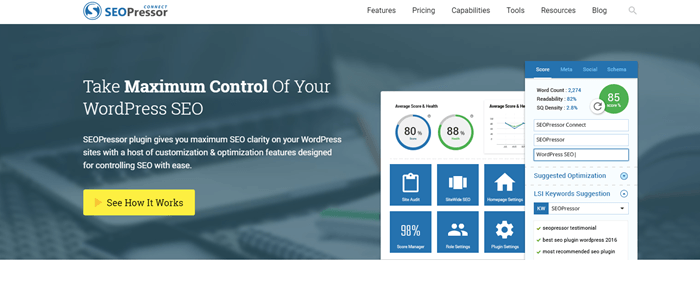 Cookie: Not stated
Commission: 50%
Type of Product/Service: WordPress SEO plugin
With SEOPressor, you're not just earning 50% commission on sales – you're earning 50% recurring commission. The service itself focuses on SEO for WordPress. It gathers key pieces of information on the customer's website and provides all the details on WordPress itself. This allows users to easily see where there are issues, such as pages with 404 errors or ones with no meta title.
There are many benefits to a plugin like this. It can save users time and help them earn more money. After all, good SEO is a key part of being successful online. The program simply costs $9 a month. 50% commission on that mightn't seem like much. But remember, the plugin is designed to be used long-term. So, you might be earning commissions from some people for a year or more.
Another great company to look at for big commissions is SEMRush.
FanPicks

Cookie: Not stated
Commission: 50% initially, then 35% for repeat referrals
Type of Product/Service: Fantasy sports
FanPicks is a daily fantasy sports league site that allows members to play NHL, NFL, NBA, NCAA, MLB and MCS. FanPicks claims to be the only site in this field that offers college games and point spread. There are more than 250 open contests and thousands of entries into those contests. There is also an app for the site, allowing people to access it on the go.
The best affiliate payment is 50% for anyone new that you refer. So, you would want to focus on getting as many new referrals as you could. Still, the recurring commissions could add up too, especially for people who are passionate about fantasy sports.
Ashley Madison

Cookie: Not stated
Commission: Various rates, including $200 and 70%
Type of Product/Service: Online dating
Ashley Madison is a dating site with a twist. Of course, you've probably already heard about it, as the company has received plenty of media attention over the years. Basically, Ashley Madison offers a discreet dating service for people who are married. I'm not personally sure about the income potential, but there is clearly demand for the service.
The affiliate program provides various rates, including 70% on purchases and $200 for signups in some situations. Either angle offers considerable income potential, even if you just make a few conversions.
Perfect Match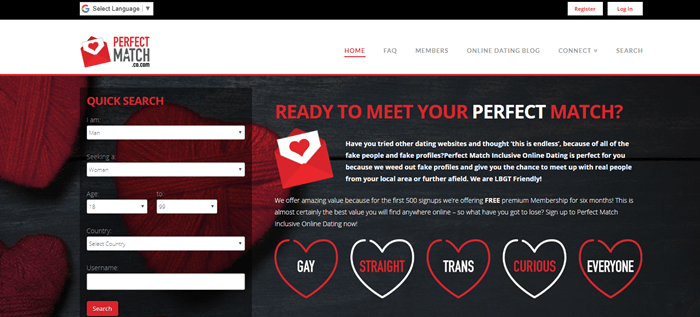 Cookie: Not stated
Commission: Up to 100%
Type of Product/Service: Online dating
Perfect Match is a less controversial dating program that emphasizes conventional dating. Of course, individual members may have different priorities. The affiliate program is impressive, offering up to 100% commission on initial orders, along with reorders. There is also a signup bonus of $0.05 for men and $0.10 for women. These commissions seem to only apply for premium memberships, which can cost up to $149.95 per member.
There is also a tiered membership program, which offers from $55 to $100 payment per order, depending on performance. This sounds like less, but you're getting that payment regardless of what membership people sign up for. In theory, you could earn $100 when a customer signs up for a one-month Gold membership, which costs $29.95.
Adult Friend Finder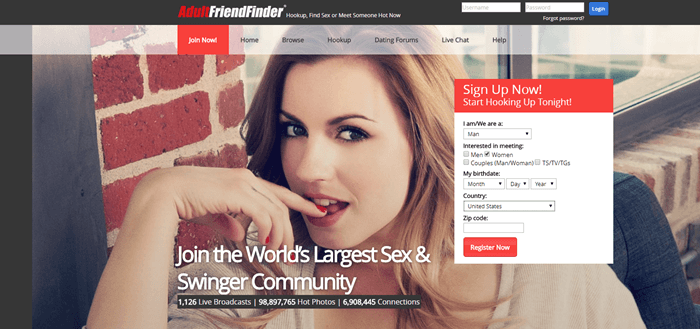 Cookie: Not stated
Commission: 75% for initial orders, 55% for recurring (other rates as well)
Type of Product/Service: Online dating
Needless to say, Adult Friend Finder is another site in the dating niche. The site is also somewhat morally debatable. This time, the emphasis is on sex and the swinger community, not on dating itself. But, of course, there will be plenty of demand.
The affiliate program for this site is particularly interesting. First of all, there are four different options. They offer payments based on percentages, per order, by country and per lead. The program is also promoted as the top payer in the industry, which may be accurate.
Perhaps the most powerful option is the percentage model. This allows you to earn 75% on initial orders. That's impressive on its own. There is also a recurring part of the model, which gives as much as 55% commission. It's rare to even see recurring commissions in the dating niche, let alone ones this high.
PicMonkey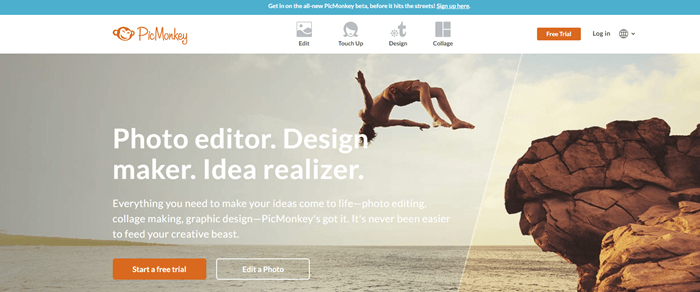 Cookie: 30 days
Commission: 50% initial commission, 25% for renewals and additional purchases
Type of Product/Service: Graphic design
PicMonkey is a fun program, offering people the ability to edit photos, make collages and design graphics, even if they're never tried to do so before. The program is very easy to use, which is one of the appealing factors. There is also a free trial and various tutorials to get users started.
There are two memberships to choose from. Basic costs either $5.99 and $7.99 per month, depending on whether it is billed annually or monthly. Pro costs either $9.99 or $12.99 per month. At 50% commission for the first month and 25% afterward, the income per customer isn't amazing. But, the wide appeal of the program should help to promote sales.
Grasshopper

Cookie: Not stated
Commission: $100
Type of Product/Service: Virtual phone system
Grasshopper is an interesting program. The idea is to get a business phone number, one that can be managed remotely and supports an office. For example, the system allows for calls to be forwarded to cell phones and also provides multiple extensions, which is perfect for a team-based company.
Grasshopper claims to have more than 350,000 satisfied customers. However, the service would only appeal to some audiences. The commission plan is simple. Affiliates earn $100 regardless of what people sign up for. There is also a VIP affiliate program and quarterly promotions, which could boost income over time.
Wrike

Cookie: 90 days
Commission: Up to $300 per sale
Type of Product/Service: Project management system
Wrike emphasizes online project management. Their system provides team members the ability to collaborate and plan using cloud-based approaches. The style can be a powerful way to get teams working effectively over large geographical distances. Wrike also presents itself well, making the service seem reliable and appealing right from the very beginning.
The affiliate program offers between $100 and $300 per sale, depending on which subscription your referrals sign up for. The paid subscriptions cost from $9.80 per user month through to $34.60 per user month. As such, you'd often be earning more than 100% of the initial subscription price.
The main limitation is that the commission isn't recurring – you just get a single payment.
Elegant Themes

Cookie: Not stated
Commission: 50%
Type of Product/Service: WordPress themes
WordPress themes play a large role in the success of any website and there's always demand for new and better options. Elegant Themes currently offers 87 different themes to choose from, along with a small number of specialized plugins.
A key feature is their Divi Builder plugin, which can work with any theme. This allows drag-and-drop page building, something WordPress doesn't inherently offer. Elegant Themes isn't the only plugin with the functionality (Thrive Architect has something similar). But, it is still an appealing feature. With this and the quality of the themes, it's easy to see why people sign up to Elegant Themes.
Affiliates earn a straight 50% commission on all sales, which includes yearly renewals. Customers have two purchasing options. They can pay $249 once for lifetime access. Or, they can pay $89 per year. Either option allows them to use all of the themes for an unlimited number of websites.
Pinch of Yum Tasty Food Photography

Cookie: 6 months
Commission: 50%
Type of Product/Service: eBook
Pinch of Yum is an incredibly popular food blogging site, run by Lindsay Ostrom, who is a full-time blogger. The affiliate program allows you to promote her Tasty Food Photography book, which teaches people how to take food blogger quality photographs of food. It would be a popular product for anyone in the food blogging niche and is reasonably priced at just $29.95.
Affiliates earn 50% commission per sale, which would be roughly $15. That mightn't seem like a large amount. Still, a $29.95 sale would be relatively easy to make – and the eBook is presented professionally.
Law of Attraction for Kids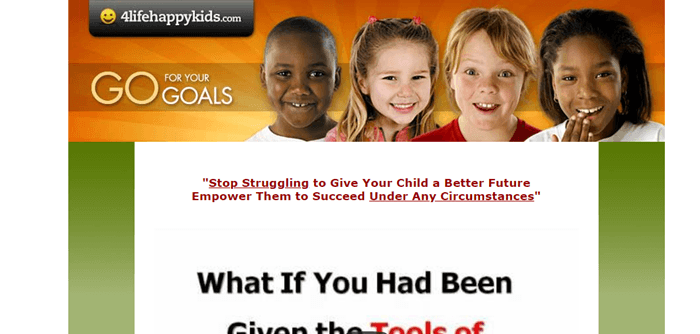 Cookie: Not stated
Commission: 50%
Type of Product/Service: Training program
This is a collection of products, which are designed to teach children the concepts of goal setting and the law of attraction. It includes 3 eBooks, an audiobook and 9 videos, along with a selection of games, guides and activities. The program is sold through ClickBank for $27 and affiliates earn 50% commission.
As products go, it's not the most amazing choice. But, it would still be very relevant to the right audience. After all, parents are often looking for new ways to educate their children and give them an advantage in the world. The product might also work well as something extra to promote, not as the key product for a website.
Start Potty Training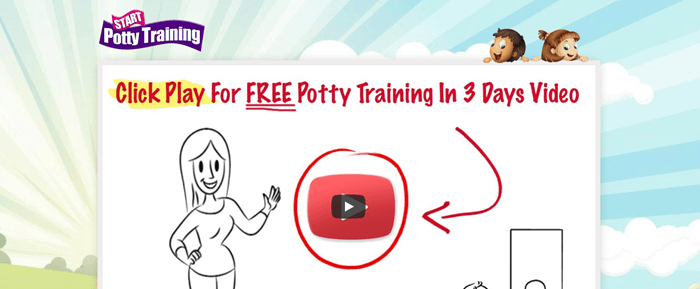 Cookie: Not stated
Commission: 75%
Type of Product/Service: eBook
This product aims to teach parents how to quickly and easily potty train their children. The affiliate program offers 75% on the initial product and all associated upsells. That can lead more than $100 commission if customers purchase all upsells.
There are also many tools to make promotion easy, including custom banners, keyword lists, Facebook ads and blog articles. There are also some extra chances to earn, including a $100 bonus for making 15 sales and monthly prizes for affiliates.
Answerbase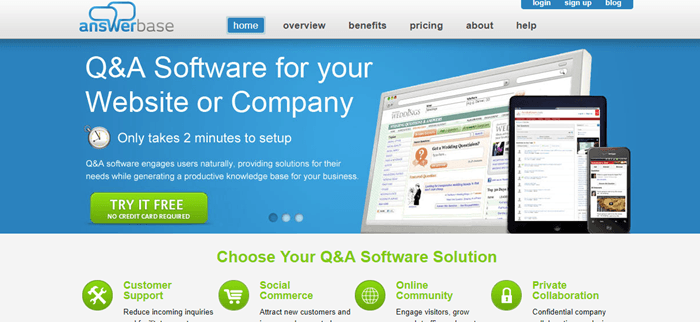 Cookie: 180 days
Commission: 50% initially and then 15% recurring
Type of Product/Service: Question and answer software
Answerbase offers software that focuses on questions and answers. The approach is meant to help build search engine traffic, while keeping website audiences engaged. For the right niche, this type of tool could help to save time and increase income.
The website is also highly professional, offers many features and provides users with a free trial to let them see whether the service does what they're looking for. These approaches should all help promote conversions.
Answerbase is priced at either $15/month, $39/month or $199/month when paid yearly or $19/month, $49/month or $249/month, when paid month-to-month. Affiliates earn 50% of the initial month's commission, then 15% recurring after that. This makes the service a nice consistent source of income, especially if customers choose one of the higher plans.
Big Marker

Cookie: Not stated
Commission: 50%
Type of Product/Service: Webinar software
Big Marker offers the ability to host webinars and online events – making it particularly relevant to modern websites and businesses. The website provides details about various ways to use the tool and advantages that it can offer. This includes the ability to host online classes, to create a webinar series and to develop an online summit.
Every aspect of the site appears professional, including the presence of a demo, a free trial and multiple ways to contact the company. There are three plans to choose from. Pro supports 200 attendees for $119 per month. Elite allows up to 500 attendees and costs $199 per month. Finally, Summit allows 1,000 attendees and costs $399 per month. Each plan is discounted if customers pay annually, rather than month-to-month.
Regardless of the plan, affiliates earn 50% commission from the first month's payment. This isn't recurring, so you just get paid once. There is also a $2 payment for every trial that visitors start – even if they never join the paid program. Big Marker also mentions that they are flexible with payment and will consider better rates for their top performers.
Talking to Toddlers

Cookie: Not stated
Commission: 75%
Type of Product/Service: Audio course
As the name suggests, Talking to Toddlers teaches parents how to effectively talk to their kids. The audio course includes a strong focus on dealing with behavior problems and understanding that behavior is typically driven by emotions and not by logic.
The affiliate program offers an impressive commission rate of 75%, which applies to all products from the creator. The Talking to Toddlers program also has an upsell that converts at a 40% rate. Affiliates earn 75% on the sales of that upsell, as well as from the program itself.
Language affiliate programs are also very popular.
My Theme Shop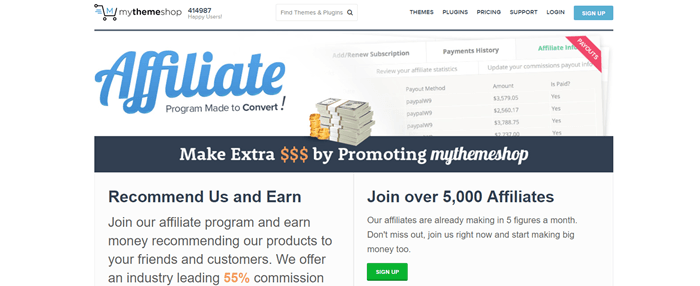 Cookie: 60 days
Commission: 55%
Type of Product/Service: WordPress themes
My Theme Shop offers around 121 different WordPress themes and 32 plugins, with a catalog that should expand over time. Many of the themes are focused on blogging, but there are also some business and eCommerce options, along with a magazine-like style.
The themes have a live demo, allowing users to see how the theme performs in practice. Some even have multiple demos, along with discussions about the various features and options that the theme provides.
There are two paid pricing options. The first is to buy themes individually, which cost between $29 and $59 per year. The second is to purchase and overall membership for $19 per month (paid annually). This option gives access to all of the themes. In either case, affiliates earn 55% commission.
WordPress plugins can also be a great source of revenue for any website that might promote this company.
CSSIgniter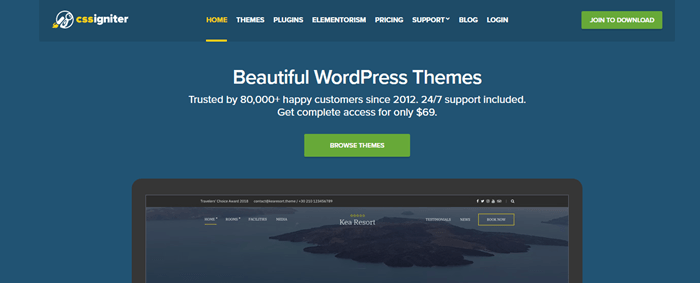 Cookie: Not stated
Commission: 50%
Type of Product/Service: WordPress themes
WordPress theme companies are often a good choice for affiliate commissions and CSSIgniter is no exception. The company boasts more than 80,000 happy customers and 92 quality themes. More themes are released monthly. Themes can be used on an infinite number of sites.
There is also a strong emphasis on niche themes. This means that themes are often targeted at specific uses, such as a hotel, WooCommerce, beauty, job and blogging themes. As always, each theme has a demo, so customers can see what they are getting.
This time, there are three pricing options. Users can pay $49 for a single theme or $69 for lifetime access to all themes. Alternatively, there is a $249 Lifetime Club. This last option gives continued support and updates for all themes. In contrast, the $69 version just gives one year's worth of updates. In all cases, affiliates earn a straight 50% commission on sales.
ZigzagPress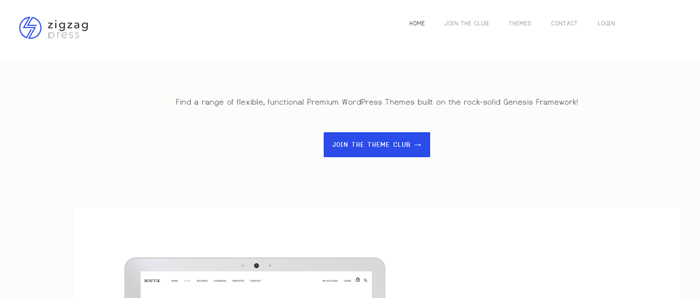 URL: zigzagpress.com
Cookie: 60 days
Commission: 50%
Type of Product/Service: WordPress themes
ZigzagPress is one final WordPress theme company that's worth highlighting. Once again, the commission rate is 50% and this includes 50% commission on all recurring payments.
This theme company is a little different. All of their themes are built on the Genesis Framework, which is a reliable and popular theme base. They have fewer themes than other companies and many are similar to one another. But, the themes do appear high-quality, suggesting that they'd be popular.
There are two membership options to choose from and both give access to all themes. The first is an ongoing membership, costing $89 per year. The other is lifetime access, which has a one-time fee of $249.00.
---
Got any recommendations? Give us your secrets and let us know your favorite high paying programs in the comments!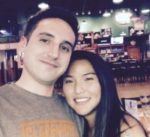 Nathaniell
What's up ladies and dudes! Great to finally meet you, and I hope you enjoyed this post. My name is Nathaniell and I'm the owner of One More Cup of Coffee. I started my first online business in 2010 promoting computer software and now I help newbies start their own businesses. Sign up for my #1 recommended training course and learn how to start your business for FREE!