Product Name: Shopify
Price: $14 – $228 monthly
Free Trial: Yes 14 day
Guided Tour: No
Support: 24/7 phone, email, chat
Rating:
91/100
Quick Review
Shopify is the most complete ecommerce store-builder I've seen so far. It's unique features, design capabilities and community make it a great choice for first time users. However, Shopify comes at a hefty price with lots of additional charges. If you have physical products you need to sell online Shopify is one of the best solutions available but be prepared to break out your wallet.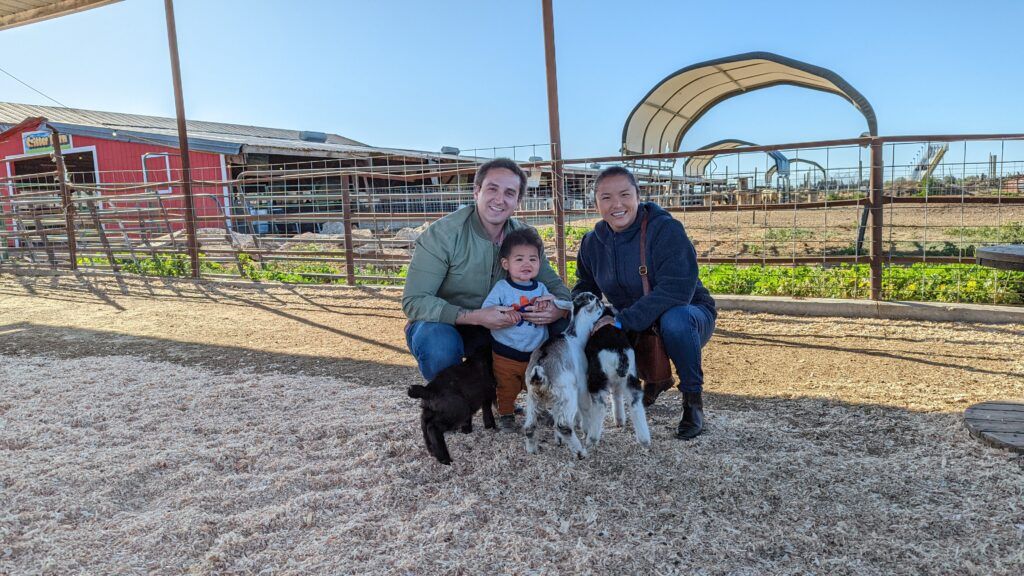 Are You Ready To Work Your Ass Off to Earn Your Lifestyle?
Are you tired of the daily grind? With a laptop and an internet connection I built a small website to generate income, and my life completely changed. Let me show you exactly how I've been doing it for more than 13 years.
What I Liked
Shopify has been known as the number one ecommerce shopping cart solution for a number of years. It has a lot of features that benefit users from a wide range of experience levels.
Design and customization
Shopify has the most complete design and customization tools I've seen from an ecommerce store-builder. They offer full control for users who know how to code, and who want to create their own unique store.
They also offer some simple customization options without the use, or knowledge of code.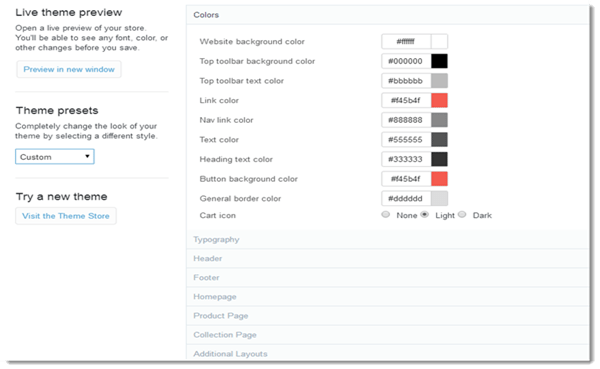 So even if you don't know the first thing about programming, you still have about a hundred points you can customize with Shopify. These include basics like, font, colors and backgrounds – but also more advanced customizations like header and footer control and layout changes on your most important pages, like "Home", "About" and "Contact"
POS
Shopify is the only online shopping cart that offers POS (Point Of Sale). Basically this feature allows you to sell products from a brick-and-mortar location, just like you would online. POS is fully integrated with your entire store including inventory, shipping needs and taxes.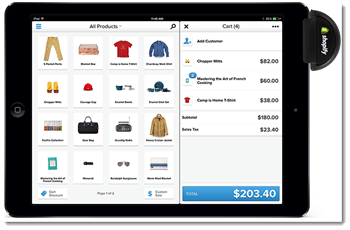 It can be very difficult to sell the same products from a physical location, and online without a bunch of time updating your system. POS makes this process seamless, which is nice if you're already a store owner.
Outside Support
Because Shopify is the leading ecommerce software, it has a large community of users. This is a great thing if you're a new Shopify user looking for tips or quick answers. It's not uncommon for Shopify experts to publish tips and customization instructions in various places across the web like YouTube, blogs and forums.
This means you have several outlets for support outside the Shopify website, forum or FAQ section.
Optimization
Many storefront builders lack the basic optimization features needed to gain traffic from search engines like Google. However Shopify does not. SEO (or Search Engine Optimization) can be a very complex and difficult thing to implement on your website or online store. There are a lot of different factors to consider, (far too many to list here) but providing users with the basic tools is one area Shopify towers over its competitors.

Although these are just basic optimization features, they are still more than most of Shopify's competitors offer.
What I Didn't Like
Shopify comes with a lot of variables because of its many features. There's no way for a platform of it's size to be perfect. And although this is common, I think Shopify could easily improve in some areas.
iPad Only
The POS system (mentioned above), currently only works with iPads. There's no word on when (or if) Shopify will open up POS to other devices and operating systems.
As you probably already know, an iPad, is not a cheap purchase. And although it is not required for Shopify, it is one of the features that separates them. I'd like to see this feature open all devices and operating systems, and I'm sure Shopify users would agree.
WYSIWYG
Consistently creating fresh content is an essential part of any website's success, even if that website serves as a storefront. In fact, it might be even more important for an online store to have fresh content.
Every website-building software offers some type of editor. In most cases that editor is called a WYSIWYG (what you see is what you get). I was surprised to see that Shopify's editor wasn't a complete WYSIWYG.

A full wysiwyg editor is important for making your content stand out over other content online. But it's also an important part of making it easier to create that content. Without it, you may find that your content lacks personality. And you will probably even find it more difficult to create than it should be.

Lack of free templates
By default, Shopify offers only a few free template choices, 12 to be exact. This seems like a 'money-grab' to me. Why not offer more?
No doubt, there are tons of developers who wouldn't mind creating free templates if Shopify would open up a repository of some sort. Having only twelve options for new users to choose from practically forces them to upgrade to a premium template, or hire a programmer.
New templates average around $150, and many Shopify developers say they won't take on a job for less than $3,000. So, a new look for your store could cost you a lot more than you might have thought.
No Training
One thing that a lot of new Shopify users don't understand is marketing is going to be the most important factor in finding success online. No matter how many unique, free or great features Shopify offers to you – if you don't know how to market your store it will fail.
It's not as simple as, setting up a store online and getting paid. You need to market that store, and ecommerce is a very competitive industry. Since Shopify is considered the leader in ecommerce, I'd like to see them eventually offer an extensive training platform for their users.
What Makes Shopify Different?
Shopify offers a lot of great features that are unique to them only. Features like the Point Of Sale system for in store purchases is one of the most beneficial, but it's not the only one. There's also the complete control over Shopify's design and template customizations. Then, of course are the wide range of pricing options that seem to set Shopify apart from its competition almost immediately for new users.

Who Is Shopify For?
Shopify is for anyone who wants to sell their own products online. The pricing options, ranging from $14 to $228 monthly, make it easy for businesses that are already established to find the perfect plan to suit them.
This ecommerce platform is one of my Top 3 choices! The other two are Big Commerce and Volusion. They both have different features, so check them out and see which one fits your goals best.
Shopify Versus Affiliate Marketing
Shopify is a platform that allows you to sell products online with a website that resembles a physical storefront. It offers only the platform – no knowledge, no training, no marketing.
With Shopify you're competing with millions of others online. Sure Shopify offers one of the leading platforms in ecommerce but that doesn't make your storefront an automatic winner. In fact, it makes it even more difficult because your biggest competition is using the same tools you use.
This is a recipe for failure.
If you want to sell products online, you don't actually need to stock, ship and insure everything you sell. You don't even need to touch it to make money. That's how affiliate marketing works and its the most efficient way for any beginners to make money online. That's how I make money online.
Being an affiliate marketer allows you to sign up at almost any store (most major retailers included) and sell their products through your own website, social media channels, or any other platform you choose.
The best part of affiliate marketing is that you're never hard-selling anything to anyone. The best affiliate marketers will tell you they've never sold a thing. They just collect commissions talking about products that people are looking for anyway.
This is a recipe for success.
I've managed to build a business online through affiliate marketing and I've never touched or 'sold' a product. I was given the knowledge to succeed by a community of friends who saw to it that I couldn't fail.
You can have the same thing now. You can get started in affiliate marketing the same way I did – with two free websites, 24/7 live support with real people, plus all the training and mentorship you'll ever need.
Before you sign up for your $0 starter account, please read my full review here so you will know all the benefits of signing up beforehand. And remember, your starter account comes with access to me because you can reach me inside the members area to pick my brain anytime.
See you inside!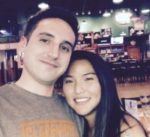 Nathaniell
What's up ladies and dudes! Great to finally meet you, and I hope you enjoyed this post. My name is Nathaniell and I'm the owner of One More Cup of Coffee. I started my first online business in 2010 promoting computer software and now I help newbies start their own businesses. Sign up for my #1 recommended training course and learn how to start your business for FREE!