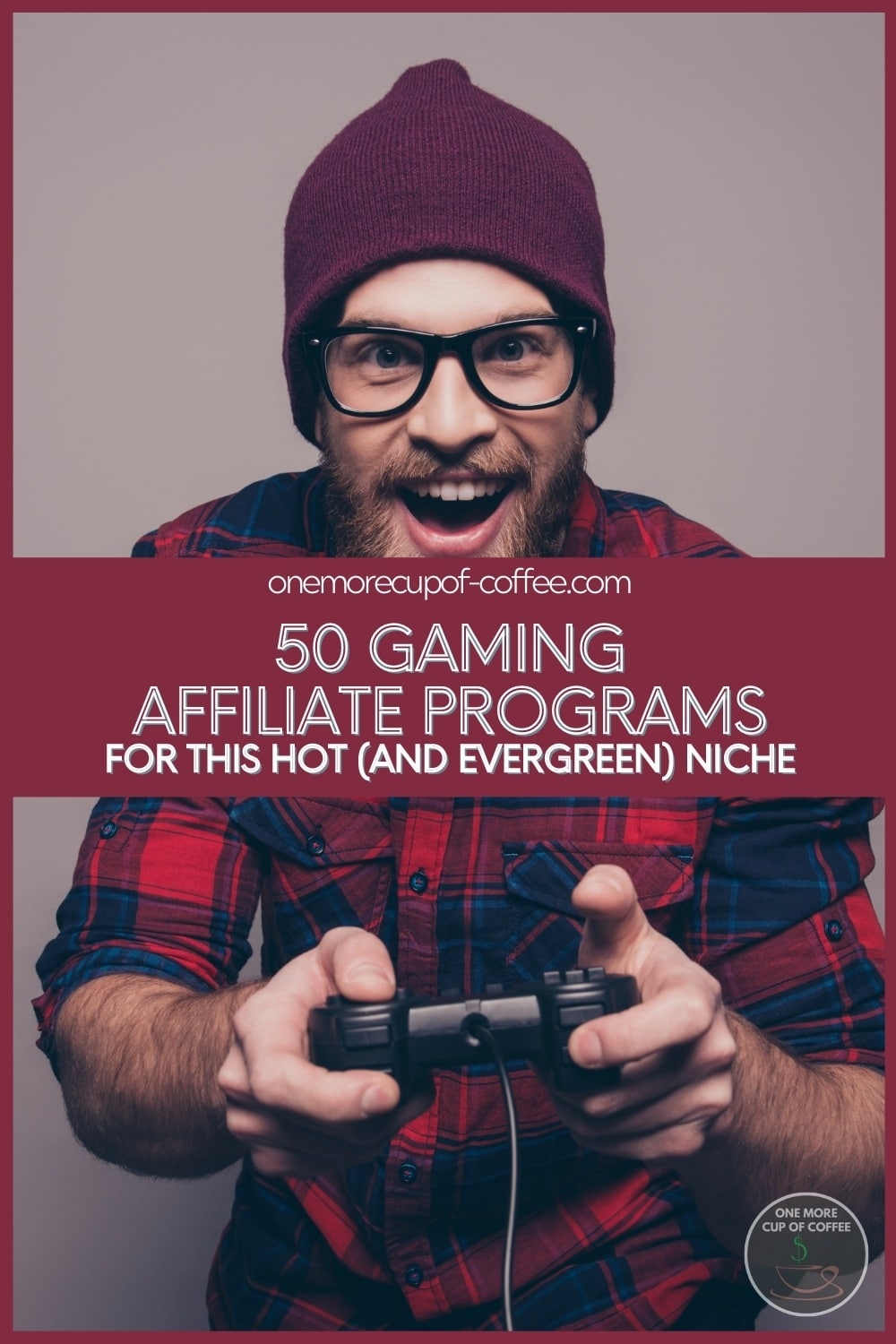 In 2017, gamers in the US spent 29.1 billion on gaming content, 4.7 billion on gaming hardware, and 2.2 billion on gaming accessories. The most popular genre is shooter followed closely by action.
Here are 50 great gaming affiliate programs, and you can check out some niche-specific gaming affiliate programs as well for even more options. As with all blog topics, there are a near infinite number of options for products to promote on your blog, and it's just a matter of finding the right product for the right audience. Video game bloggers make a good amount of money doing what they love, so this isn't a bad niche to get into.
If you haven't started your blog yet, pick a brand name, and get to work!
Gaming Affiliate Programs
G2Deal
ASTRO Gaming
Green Man Gaming
GameFly
Chairs4Gaming
Sila Games
GamesDeal
The Shokz Starcraft 2 Guide
Fanatical
ModdedZone.com
Leprestore
Zygor Guides
Wargaming
GT Omega
Jinx
Gunnar
Mainframe
Gear Best
G2A Goldmine
Killer Guides
Daily Game Sale
Loot Crate
Gamer Saloon
Nerd or Die
Streamplay
Zavvi
Games Rocket
MMOGA
OZ Game Shop
Sennheiser
eGaming Bets
Gamers Gate
Razer
World Winner
Secret Lab
Geek Buying
Turtle Beach
365 Games
Kinguin
Tube Buddy
Humble Bundle
Gamer Launch
GamePal
Big Fish Games
Gamer Dating
CDKeys
Vortex
Epic Games
Go2Games
Twitch
1. G2Deal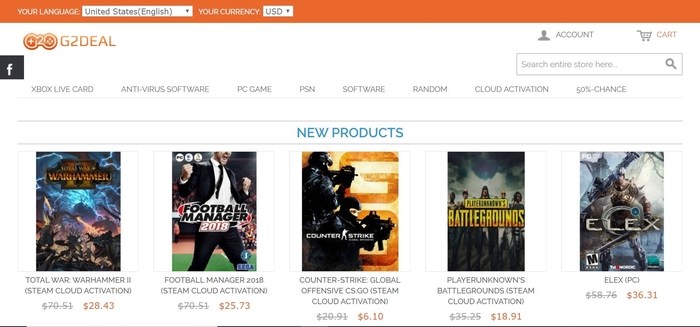 Commission: 5-20%
Cookie: 30 days
G2deal is an online platform that provides quick and secure access to a variety of game activation codes all at great prices. Some available codes include PSN codes, Xbox Live cards, time cards for online games, and software keys. They have a 50-50 chance section when you have a 50% chance of winning one of the most acclaimed titles of the year for an amazing price.
They have partnered with ShareASale to manage their affiliate program. Affiliates have access to a great selection of general and product-specific ads and text links. G2deal is happy to accommodate affiliate requests to help them reach their full potential.
Why Should You Promote G2deal: Great prices, 50-50 Chance section, lots of banner ads and marketing tools
Affiliates have access to a great selection of marketing materials and promote their game code or 50-50 chance section to their viewers.
2. ASTRO Gaming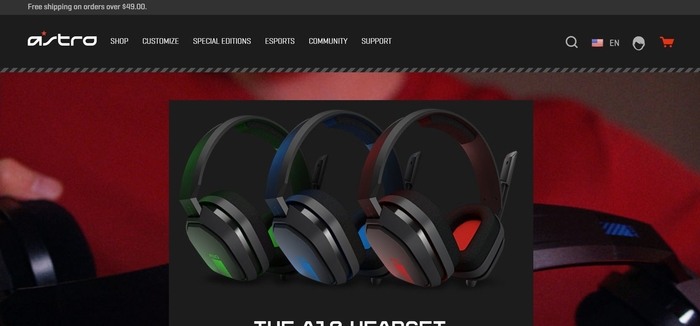 Commission: 5%
Cookie: 180 days
ASTRO Gaming creates premium professional-grade video gaming audio equipment for pro gamers and leagues. They are revolutionizing the way you play with their growing product line of headphones, earbuds, gaming backpacks, apparel, and more. Their products are advancing the culture of video gaming to the next level.
ASTRO Gaming uses AvantLink to run their affiliate program and provide access to regularly updated creatives and tracking tools. Affiliates receive commissions on all qualifying purchases even on their Canadian, German, English, and French websites.
Why Should You Promote ASTRO Gaming: Extremely long cookie life, commissions for foreign websites, high-quality audio equipment for gaming
Affiliates earn commissions on all their websites with an extremely long 180-day cookie life to increase conversion rates.
3. Green Man Gaming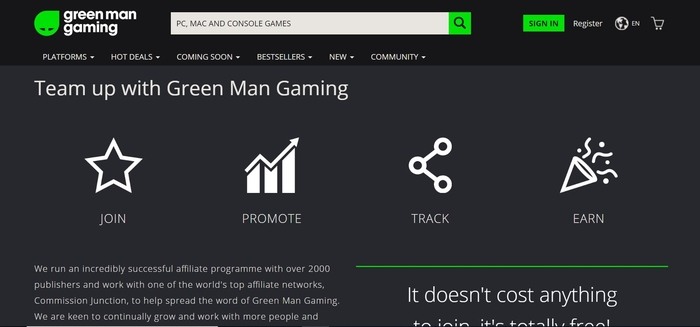 Commission: 2-5%
Cookie: 30 days
Green Man Gaming is a global video game technology company that is the first choice for millions of gamers around the world. They offer a huge selection of games across multiple platforms ranging from AAA to indie at competitive prices. They also help developers publish their own games and support them every step of the way.
Affiliates have access to a great selection of general and product-specific ads. Green Man Gaming uses Commission Junction to run their affiliate program. They help facilitate giveaways, competitions, and reviews with their affiliate partners and are happy to explore requests from their affiliates to help them succeed.
Why Should You Promote Green Man Gaming: First choice for millions of gamers, great video game selection at competitive prices, lots of marketing tools and assistance
Affiliates receive 5% commissions on new users and 2% on returning users and lots of tools and assistance from their affiliate team to help them increase commissions.
4. GameFly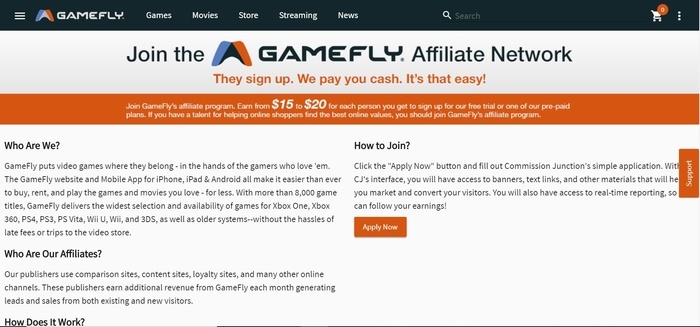 Commission: $15 per lead (mobile included), 10% used games, 5% for new games
Cookie: 30 days
GameFly lets gamers buy, rent, and play games for less. Their website and mobile apps make it easy to order games online. They have over 8,000 game titles to choose from all without the hassle of having to worry about late fees or trips to the video store.
They have partnered with Commission Junction to run their affiliate program. GameFly provides their affiliates with banners, text links to help you convert your visitors and access to real-time reporting so you can track your success. Affiliates that deliver 500+ rental membership signups per month are encouraged to contact their affiliate manager to discuss increasing rates to as high as $20.
Why Should You Promote GameFly: Great product selection, easy to use the website and mobile apps, lots of ways to earn commissions
Affiliates can earn $15-20 just for getting a user to sign up for a free trial or pre-paid plan.
5. Chairs4Gaming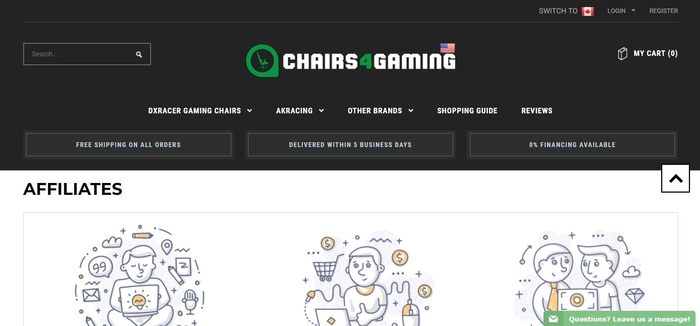 Commission: 10%
Cookie: 30 days
Chairs4Gaming is an official reseller of the brands they carry like DXRacer and AKRacing. Their goal is to provide their customers with the best customer service and the best prices on their high-quality products. They offer free shipping to the US and Canada. Most orders are delivered in 5 business days and 0% financing is also available.
On top of commissions, affiliates also receive benefits based on their sales which may include custom affiliate links, $150 store credit or $100 PayPal bonus, a free gaming chair, and a $100 PayPal bonus for every month when you make 5 sales or more once you've reach 20 total sales. Chairs4Gaming uses Refersion to manage their affiliate program.
Why Should You Promote Chairs4Gaming: Lots of great affiliate bonuses, great prices on their high-quality gaming chairs, free shipping, and 0% financing
Affiliates not only receive 10% commissions on sales, they are also rewarded with lots of great benefits based on their sales like store credit, cash, and even a free gaming chair.
6. Sila Games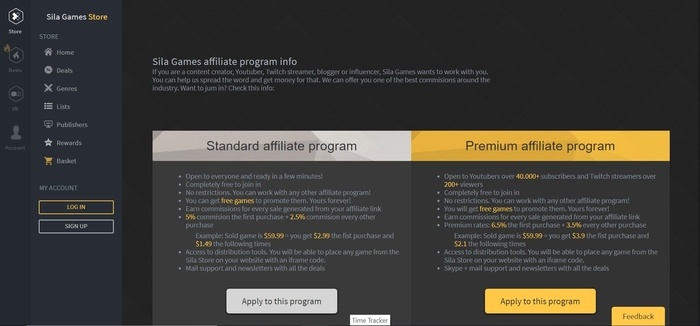 Commission: 5% first purchase, 2.5% every other purchase
Cookie: 60 days
Sila Games is a video game distribution platform with over 5000 Mac/PC games for Steam and Uplay. They offer great deals every week and exclusive offers on licensed CD keys. Their fans can take advantage of their frequent competitions and giveaways to win free games.
Affiliates get free games to test out and promote that you get to keep and can work with other affiliate programs without restrictions. Sila Games use Commission Junction to manage their affiliate program and give access to distribution tools. You can place any game from their store on your website with an iframe code.
Why Should You Promote Sila Games: Over 5000 video games, giveaways, higher commissions for premium affiliates
Youtubers with over 40k subscribers and Twitch streamer with over 200 viewers can join their premium affiliate program and earn a higher commission of 6.5% +3.5% along with more personal Skype and mail support.
7. GamesDeal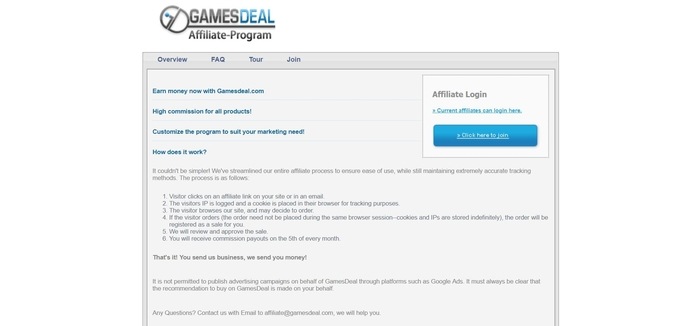 Commission: 4%, 20% for software ideas, 30% for certain products
Cookie: 7 days
Gamesdeal sells games activation codes, online game time cards, PC game codes, and CD-keys. They also sell software products like operating systems. Their goal is to offer affordable prices on their games and 24 hours customer support to quickly address any issues related to purchases made on their site.
They've streamlined their entire affiliate program to make it as easy to use as possible. Affiliates can sign up for their program with Commission Junction and receive access to all the marketing and tracking tools they need to start earning commissions.
Why Should You Promote GamesDeal: Affordable prices on game codes, 24-hour customer support, high commissions on software items
Affiliates earn commissions on all sales but receive the highest rates on software items.
8. The Shokz Starcraft 2 Guide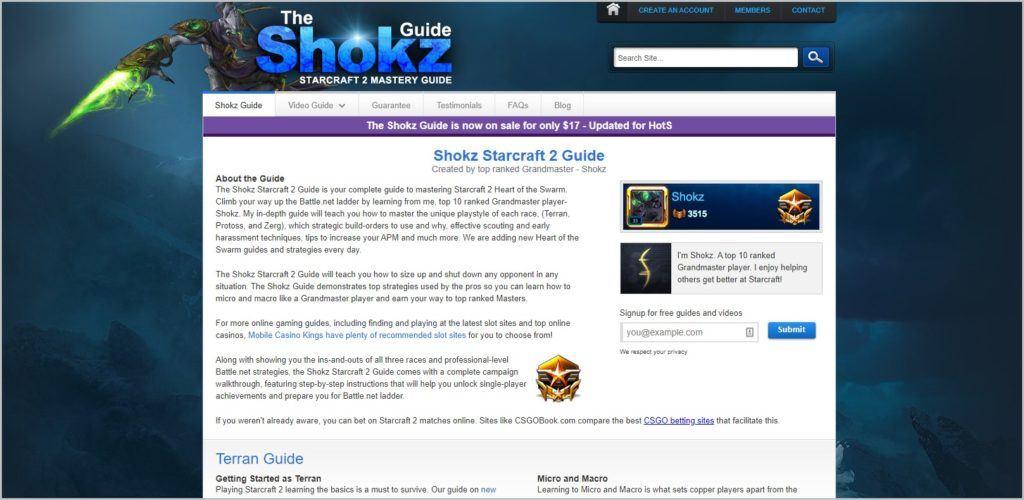 Commission: 50%
Cookie: 30 days
The Shokz Starcraft 2 Guide offers an in-depth guide that will teach you how to master the unique playstyle of each race, strategic build-orders to use, and why. You can climb your way up the Battle.net ladder by learning from Shokz, a top 10 ranked Grandmaster player.
Their affiliate program is powered by Clickbank. Affiliates receive a 50% commission rate for every sale made, there is also a $15 monthly recurring payments. The code will stay in the user's cookie for 30 days. Affiliates will be able to track all their sales on the Clickbank website.
Why Should You PromoteThe Shokz Starcraft 2 Guide: High commission rate, monthly recurring payments, one of the top-rated guides on the market.
Shokz Guide has a great reputation for extremely high-quality guides.
9. Fanatical
Fanatical offer new game deals every day and have sold over 50 million officially licensed game keys
Commission: 5% for new customers, 2% for existing customers
Cookie: 30 days
Fanatical has sold over 50 million officially licensed game keys and is the number one destination for 1.5 million gamers around the world. Their over 800+ developers include Ubisoft, Warner Bros., Bethesda, and SEGA. They offer new game deals every day and have an Excellent 5 out of 5 ratings on Trustpilot.
They have a conversion rate of 9% and affiliates can have unlimited referrals. Websites and blogs can join their affiliate program on Commission Junction to have access to banners, tracking links, and previews of their upcoming deals. Youtube and Twitch users can sign up through Fanatical's partner dashboard to access all their marketing materials.
Why Should You Promote Fanatical: Over 50 million games keys sold, 5 out of 5 Trustpilot rating, high conversion rate
Both programs offer the same commission rate so you can join the program that works best for how you choose to market their products.
10. ModdedZone.com
ModdedZone.com allows gamers to create their dread modded controller
Commission: 5%
Cookie: 90 days
ModdedZone.com is the largest gaming controller modification company and offers hundreds of different designs. They make modded and custom controllers for XBOX ONE, XBOX ONE ELITE, XBOX 360, PS4, and PS3. They only use the latest controller board technology and genuine products and are always looking for ways to enhance your gaming experience
The average order is $150 with free shipping available. ModdedZone.com uses ShareASale to manage their affiliate program. Affiliates have access to marketing materials like text links and banners along with tracking and reporting tools to track sales and commissions.
Why Should You Promote ModdedZone.com: Largest gaming controller modification company, latest controller board technology, high average orders
Affiliates benefit from their high average orders and receive 5% commissions on sales.
11. Leprestore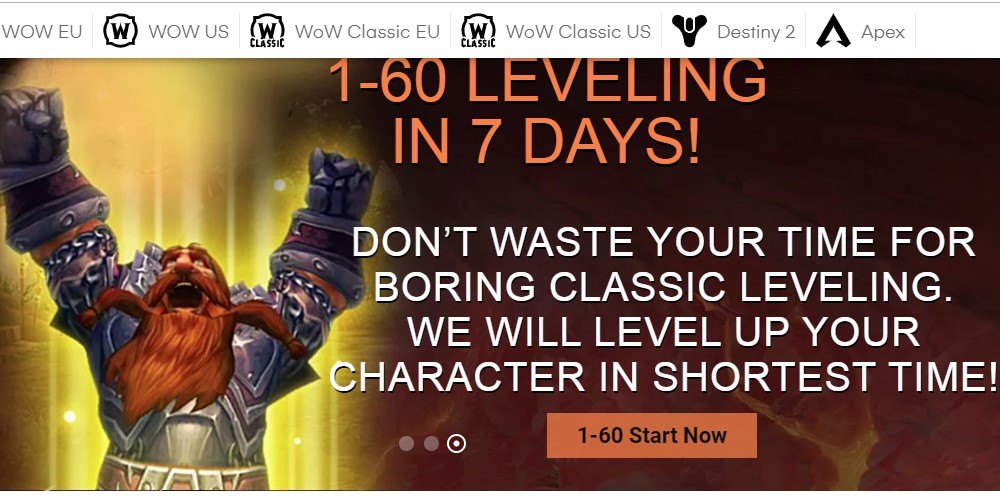 Commission: 15%
Cookie: 90 days
Leprestore is a boosting service for World of Warcraft, Destiny 2, and Apex Legends. It's meant for players who are serious about their games but can't always be around to farm experience points. For a fee, this service will access your account and gain experience points on your chosen character for you.
They have been operating since 2013 and are trusted by thousands of players, so you don't have to worry about your account security. They guarantee the best prices and the highest level of service. Affiliates are given a 15% commission on each transaction they refer. The program has a strong 90-day tracking cookie. The affiliate program is being run via ShareASale.
Why you should promote Leprestore: Regarded as the most successful WoW Boosting services provider, high commission, and long cookie life.
Their service is one that many players use on a regular basis. Get someone hooked and enjoy recurring commissions.
12. Zygor Guides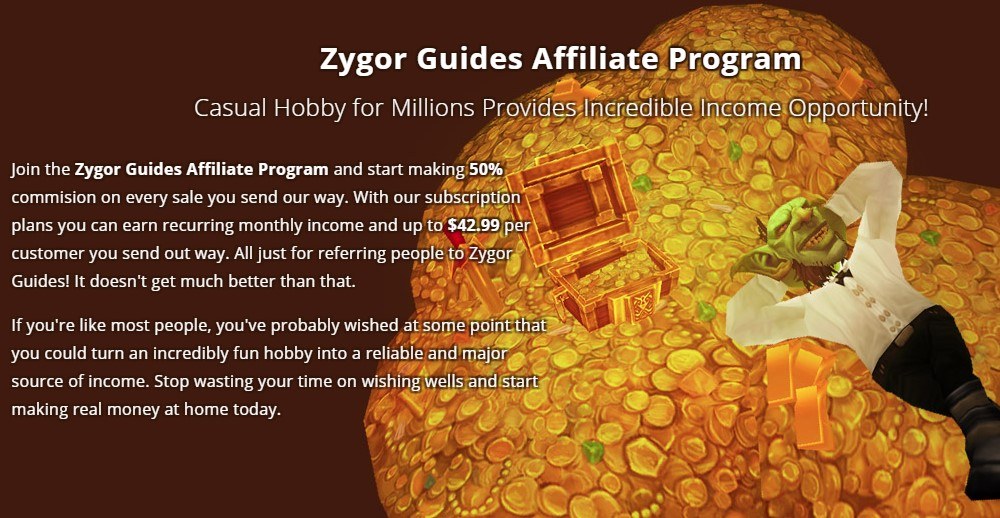 Zygor Guides offer premium, in-depth guides for one of the most popular games in the industry – World of Warcraft. They consider themselves the world's best source for these useful guides that can help you level up, gain experience, and earn gold faster and more efficiently.
The guides are detailed and don't allow you to question anything – right down to which NPC's to talk to and what to say and do. They offer a free trial for customers to test out the service before buying. Affiliates are given an incredible 50% commission rate. With their subscription model, you could be earning around $40 per person, per month. The earning potential here is amazing.
Why you should promote Zygor Guides: High commission, offers a free trial, wide selection of useful guides.
They offer a valuable service to players of one of the world's most popular games. Conversions should be fairly easy to get and the commission rate is high.
13. Wargaming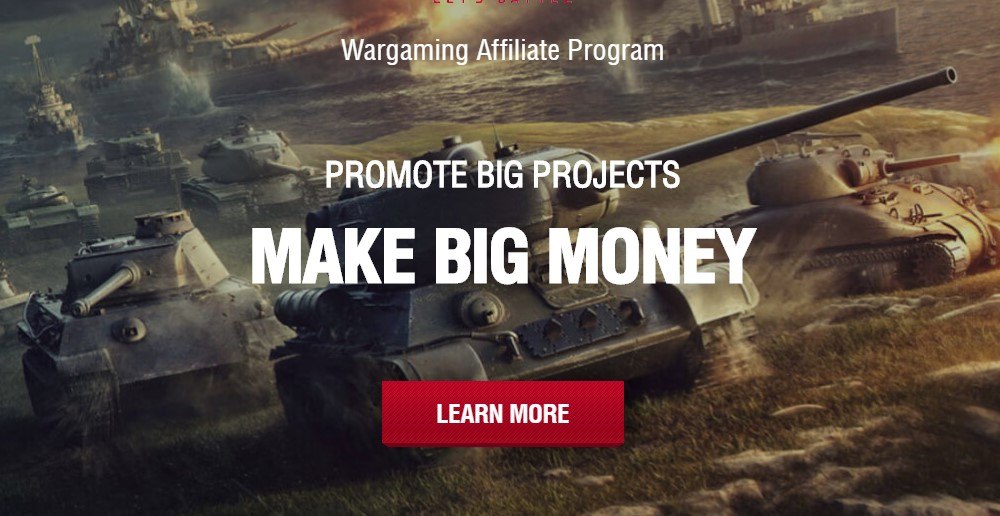 Commission: Disclosed upon acceptance.
Wargaming is a company that has released a series of well-known games and is famous and well-loved for its free-to-play model. They have 20 years of development experience and they know what makes a good game.
They have released more than 15 games and have millions of fans all over the world. The games are free to play but do offer in-app purchases that give players an advantage. This is how they make their money, though they strive to create a balanced environment so even free players can enjoy the experience. Earn a competitive commission rate by promoting these games and earning when your referrals spend money within the games.
Why you should promote Wargaming: Years of experience in the industry, over 15 games released, offers free to play model.
They release popular, well-played games that people love. Even with the free to play model, serious players will spend money on a regular basis which gives you lots of earning potential.
14. GT Omega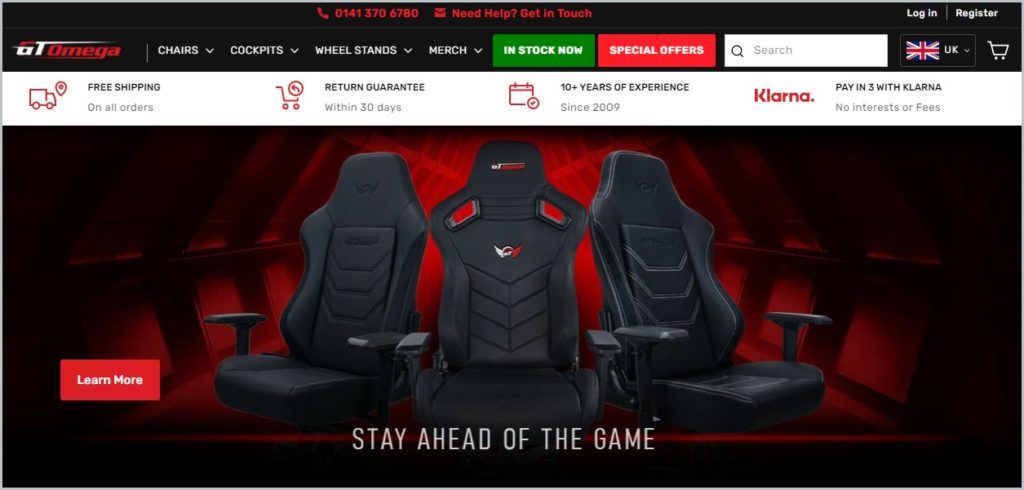 Commission: 2%-17%
Cookie: 30 days
GT Omega is established in 2009 and is one of the leading brands specializing in gaming products – ranging from simulation racing, gaming chairs, and accessories for use in eSports and gaming. They pride themselves on their exceptional aftercare support and make sure that customers are 100% satisfied in a friendly, and professional manner.
GT Omega Affiliate program offers one of the highest conversion rates, from 2% up to 17% of products sold. Affiliates also receive exclusive offers, free products, product allowance for giveaways, and more depending on the tier level.
Why you should promote GT Omega: Wide selection of gaming and office chairs, tiered commission, 30 days cookie life.
GT Omega sells and distributes in over 40 countries worldwide.
15. Jinx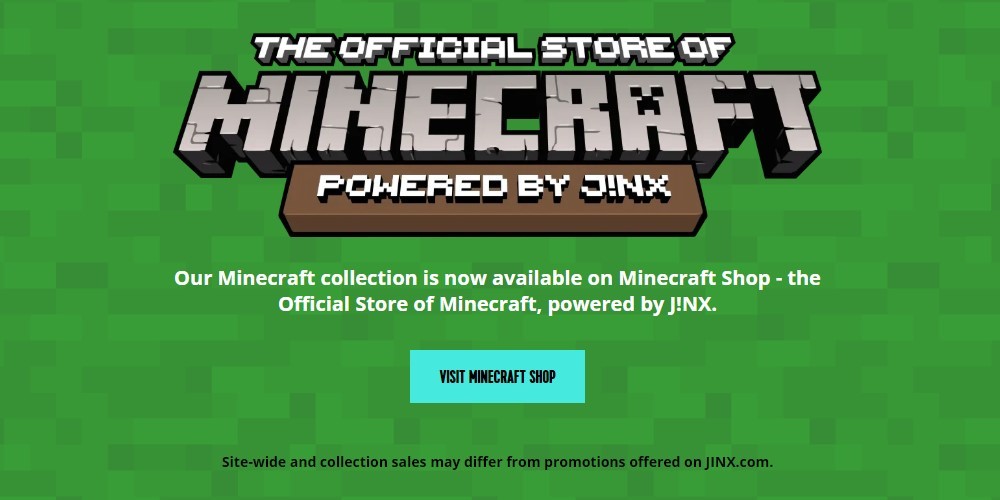 Jinx offers merchandise that all gamers will love. They can show off their love for their favorite games with stylish, edgy, and sometimes nerdy clothing and accessories. They offer clothing for men and women, with tops, bottoms, accessories, and outerwear. Their brands consist of many popular games including World of Warcraft, Minecraft, Rocket League, Overwatch, and The Witcher. They also offer their own brand of clothing featuring their own logo. This is for customers who love the service and the access they have to gaming merch so much that they want to rep the company.
Jinx's affiliate program is managed by Pepperjam. Their program is extremely competitive, offering a moderate commission rate of 7% on every product that is sold. Affiliates will have access to detailed reporting to track commission, numerous linkage banners that are sharp and professional, a constant stream of new products, and high-value product promotions and sales.
Why you should promote Jinx: Moderately high commission, wide selection of gaming products, affiliate support
They offer unique and high-quality merchandise from all the major games. You can help gamers can show off their love of games with quality designs and stylish clothing.
16. Gunnar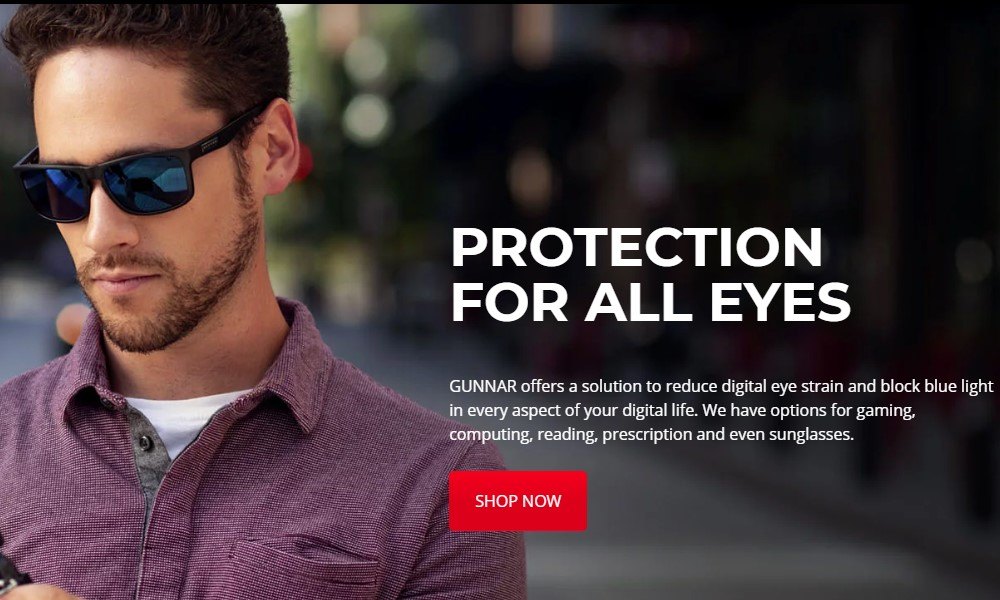 Gunnar carries a line of special glasses designed specifically for gamers. They have patented gaming and computer eyewear that is recommended by doctors. Their glasses are meant to protect your eyes from the damage that can potentially be done by staring at a screen for extended periods of time.
The glasses will block blue light, prevent dry eyes, minimize glare, prevent strain, and ultimately help you sleep better. They have many different types and styles available to cater to everyone's preferences. The affiliate program doesn't disclose many details to the public, but anyone with a gaming website would be smart to consider them as a partner. Any gamer can find value in their products.
Why you should promote Gunnar: It's the only patented computer eyewear recommended by doctors
They meet a unique need within the industry and do so with the highest quality possible.
17. Mainframe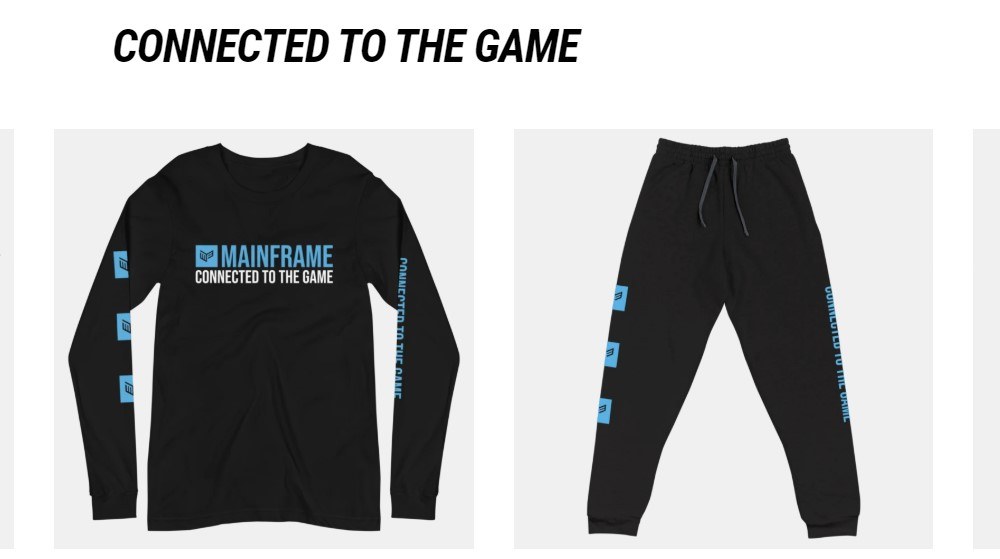 Mainframe is passionate about gaming culture. They view it as a lifestyle and not simply as a hobby. They recognized a need for a lifestyle brand within this culture, so they created one. The founder worked for many lifestyle companies before starting his own, so his experience has helped him create something amazing. Their collection mainly consists of hoodies, t-shirts, pants, and hats. They have sleek, edgy designs inspired by the gamer lifestyle.
Their affiliate program has ten levels of commissions. The first two levels will only earn you store credit, which may be less than ideal for some people. If you love the brand though, you might not mind starting out with just some free stuff. Once you reach $1000 in sales you will start earning a 5% commission. The maximum level is $30,000 in sales, where you will reach a 20% commission. All commission levels include store credit.
Why you should promote Mainframe: Well-designed and will appeal to gamers, their passion for the industry is evident.
They give their affiliates a generous amount of store credit in addition to the commission, making it easy to represent the brand in videos or streams.
18. Gear Best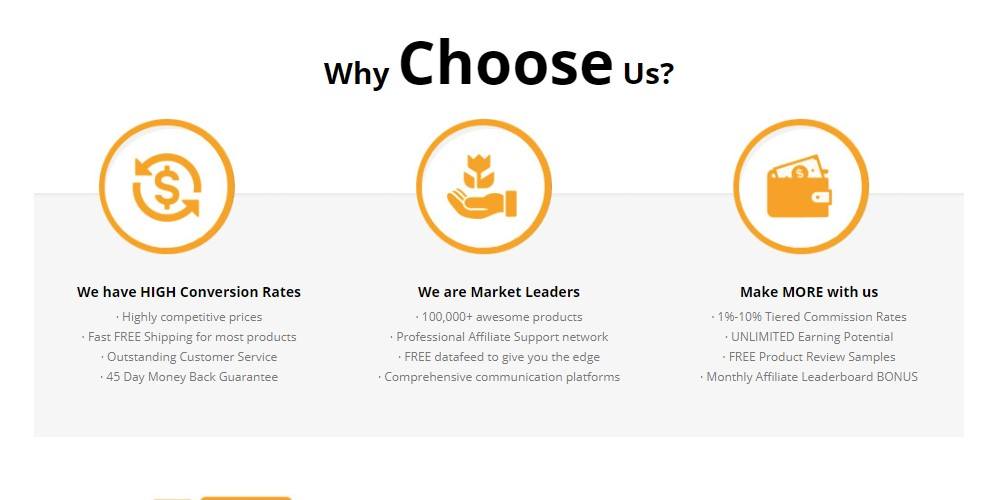 Gearbest is not exclusively a gaming centered company, but it can be an excellent resource for gamers who are looking to upgrade their systems or find new gadgets to enhance their experience. They sell laptops and tablets as well as computer parts and accessories such as mice, flash drives, memory cards, and keyboards. They offer a huge variety and strive to maintain the most affordable price possible. Gaming can be an expensive way to live your life. For those on a budget, Gearbest could be a great option to find some discounted equipment and hardware.
Their affiliate program is lucrative and accommodating. They have profiles with all the major affiliate networks as well as many smaller ones. This gives affiliates many options. They offer tiered commission rates with 10% being the highest. The commission rate is standard, but they also offer free sample products to affiliates for authentic review purposes. They also offer bonuses for top-performing affiliates. ShareASale manages their affiliate program.
Why you should promote Gear Best: They are a great resource for gamers on a budget. They also offer an array of other items from home, lifestyle, and fitness.
This may cater to some of your readers' other interests, leading to additional commissions for you.
19. G2A Goldmine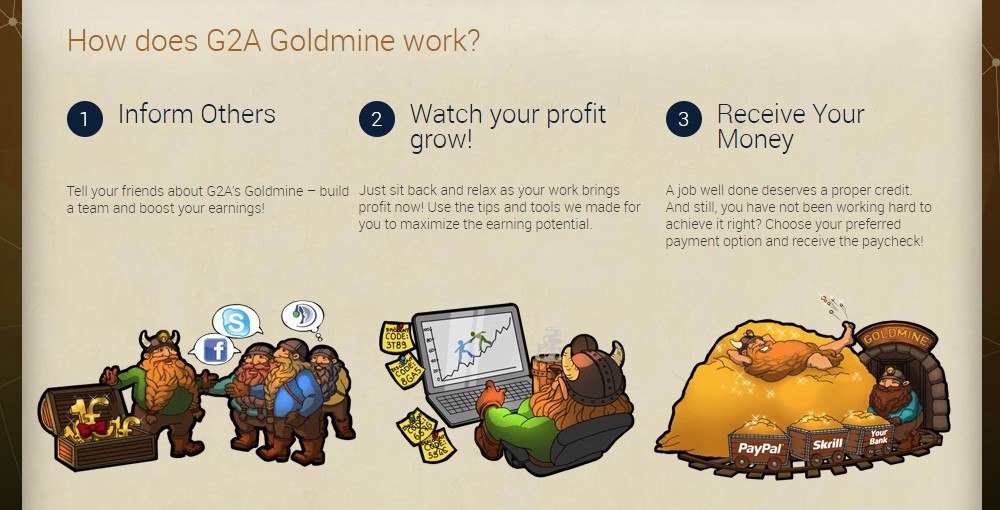 Commission: Disclosed upon acceptance.
Cookie: 2 years.
G2A is the ultimate place to buy, sell, and trade your games, systems, hardware, parts, accessories, or anything else you may have. They aim to provide both the biggest and easiest marketplace for individuals to sell their items and get the best deals on new gear at the same time. Their marketplace features 45,000 products from more than 400,000 sellers. The variety is huge. Gamers can potentially find anything they need, and more. In addition to everything game-related, they also offer smartphones, cameras, cables, and other electronics.
Their affiliate program is known as the "G2A Goldmine" and it has different levels. Any time someone follows your link and makes a purchase, they are on your "team." Not only do you get a commission from every purchase this person ever makes, but if they refer someone else, you also get a (slightly smaller) commission from that friend.
Why you should promote G2A Goldmine: Their service is unmatched in the level of convenience they provide to gamers and geeks. Their affiliate program is also extremely lucrative with its multiple levels of earning potential.
It looks like "Goldmine" is just for non-US countries, but you can still make money referring people to gaming supplies via the G2A referral program which is hosted on Awin.
20. Killer Guides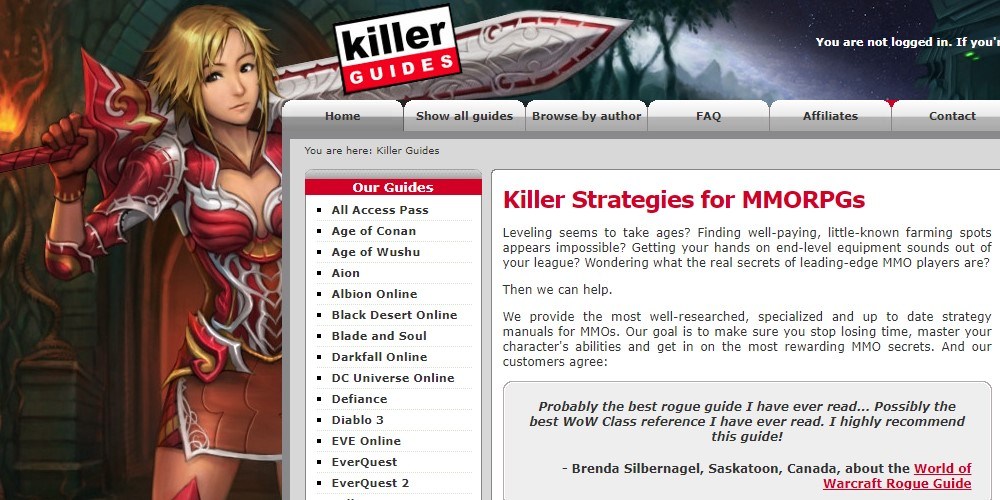 Killer Guides provides guides and strategies for a wide range of MMO's including World of Warcraft, Final Fantasy, Runescape, Second Life, The Elder Scrolls, and many more. Their guides are well-researched and constantly kept up-to-date. The goal of the guides is to save you time, master your character, and discover the most interesting and hard to find secrets in the MMO worlds that you love. All of the guides, strategies, and information are in line with the games' terms of service so users don't have to worry about getting in trouble or being banned.
The affiliate program offers a strong 40% commission rate on all sales. They offer each affiliate personalized support and free guides for review purposes.
Why you should promote Killer Guides: Their guides are relevant, useful, and in line with the rules of all the games they support. A fantastic resource for any MMO loving gamer.
21. Daily Game Sale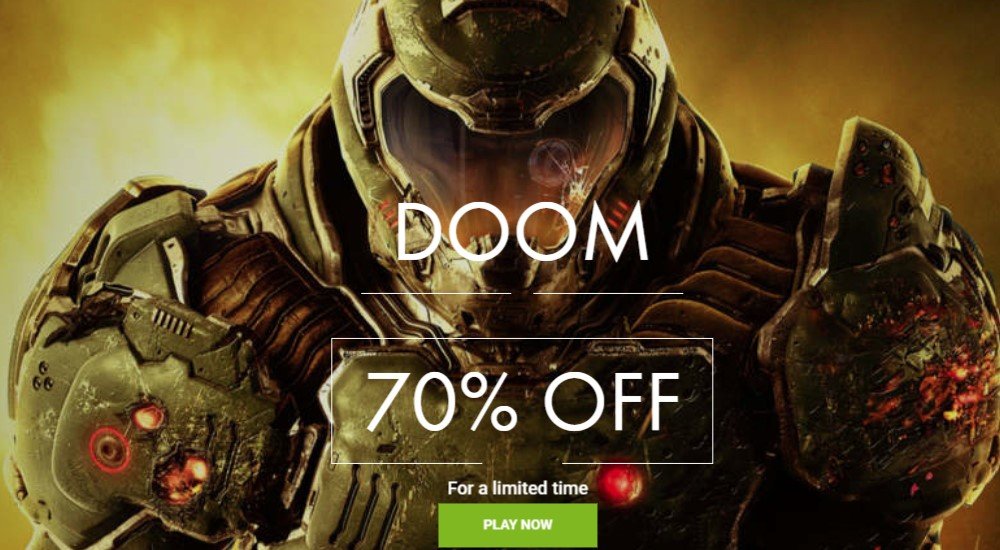 Commission: Varies by game
Daily Game Sale is dedicated to offering all kinds of digital gaming products at highly discounted prices. They do this by either buying them in bulk or developing relationships with distributors and wholesalers. They monitor the prices constantly to make sure they are offering the best price on the market.
They already have a fantastic selection but are still adding more games every day. They are also open to hearing from customers about game suggestions. They will do their best to acquire the games that get most requested and sell them at their best-discounted price.
The discounted prices mean smaller margins, which means low commission rates for affiliates. They have a large earning chart with a different earnings rate for each individual game. Most are about $1 per game.
Why you should promote Daily Game Sale: Their huge selection of heavily discounted games will be extremely attractive to your readers.
22. Loot Crate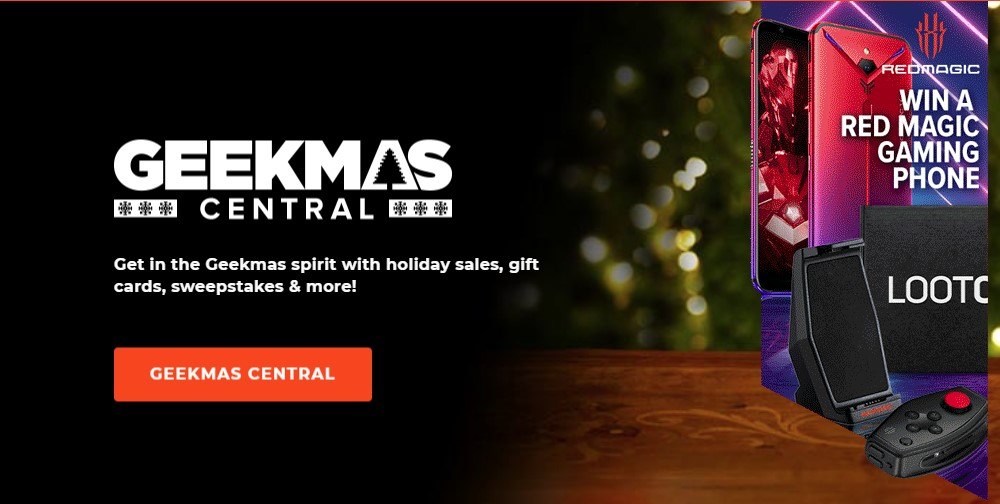 Loot Crate is a subscription box geared towards gamers and geeks. When subscribed, members get a delivery once a month with several gaming, gadget, and technology-related items.
The great thing about Loot Crate is that you can customize it a little bit for what you prefer. You can go with the original, or you can choose a more specific box, like Loot Gaming, Fallout Crate, Marvel, and many others.
Their affiliate program is straightforward and offers a $5 flat-rate commission for each customer that signs up for a subscription through your link.
Why you should promote Loot Crate: Subscription boxes are a fun, unique, and interesting thing to receive each month and your gamer audience will be happy to see an option catered just to them.
23. Gamer Saloon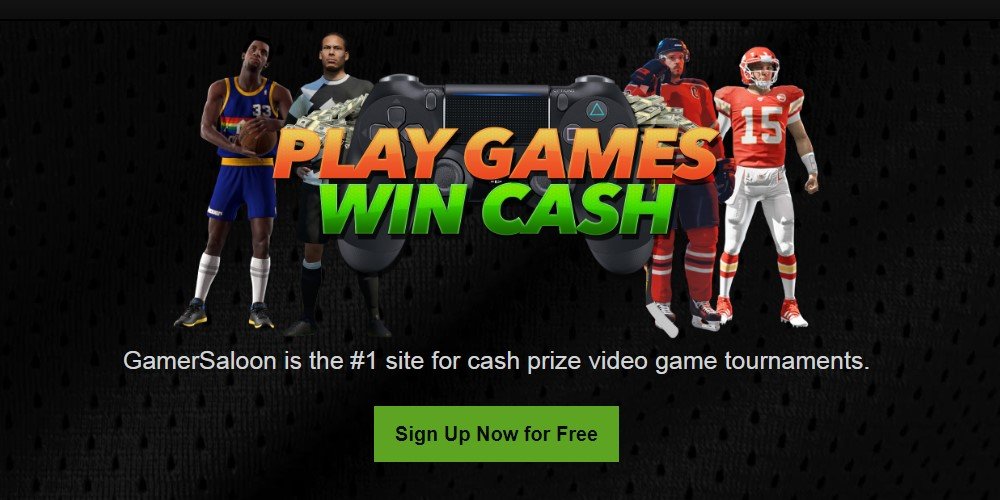 Commission: Disclosed upon acceptance.
Gamer Saloon is a platform that offers video game tournaments for players who like to get extra competitive. You can create or join open challenges, or challenge a specific player who is currently online. Each challenge requires a small buy-in as you're playing for real cash prizes.
Gamers can do this on their own or go into tournaments with a team. The platform is trusted and reputable, having been awarded $60 million in prize money since it began in 2006.
Players are required to fund their accounts before entering a challenge. It's these transactions that affiliates are given a commission on, the rate of which is made known to you once you're accepted into the program.
Why you should promote Gamer Saloon: They offer a fun and unique platform for gamers who like to add an extra element of competition into their lives.
24. Nerd Or Die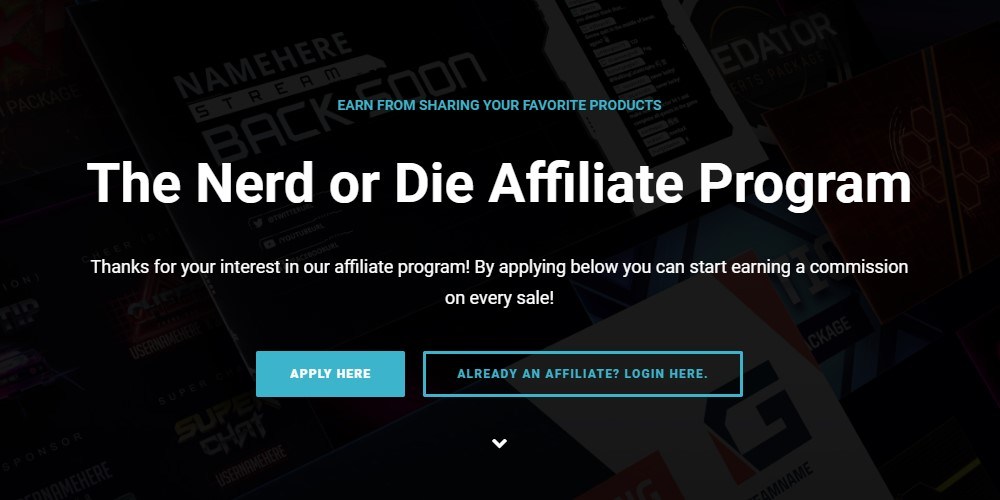 Nerd or Die is a company that caters to gamers who are involved with streaming, be it on Twitch, Youtube, or Facebook. They offer overlays, stream designs, widgets, alerts, and other things gamers can use to customize the look of their stream.
They have a selection of cool designs to choose from, or they offer custom services for anyone who has their own vision. They also offer tutorials and other resources to help those who are just starting out in the streaming industry.
Their affiliate program has four tiers of membership, with each tier requiring a certain level of performance to be moved up. You will start at the entry-level, earning a 10% commission. As you make more sales, you can move up to the highest level at 30% commission and free products/merchandise.
Why you should promote Nerd or Die: In addition to their high quality, innovative products they also offer free resources to beginners and those with questions. They are an extremely useful resource for any streamer.
25. Streamplay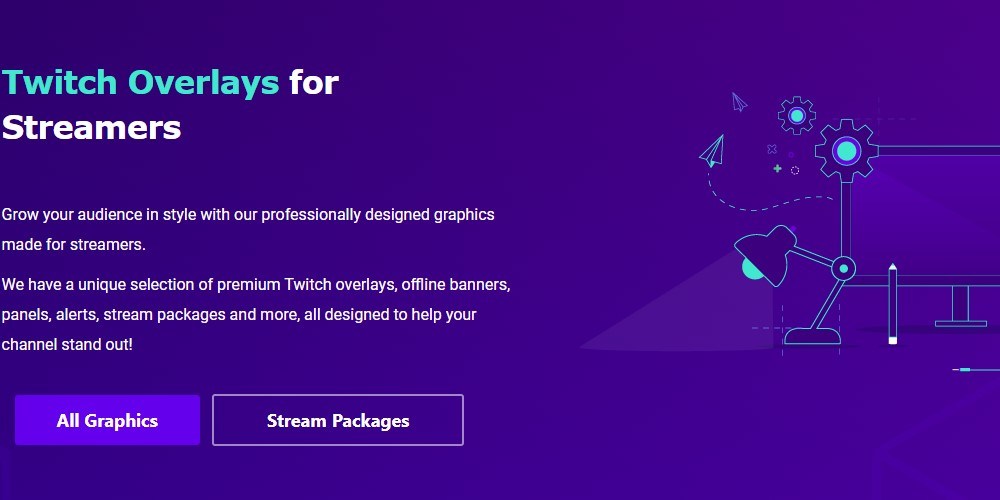 Commission: 30%
Cookie: 30 days
Streamplay is another company that provides high-quality graphics for streamers who want to customize the appearance, layout, and setup of their stream. They offer a series of overlays, animated graphics, and offline banners.
In addition to their paid products they also offer some free overlays. This is a great option for streamers who are just starting out and either haven't fully created their brand or can't yet afford premium or custom designs.
Their tracking cookie is standard at 30 days, and their commission rate is strong at 30%. They also have no minimum payout which is rare.
Why you should promote Streamplay: They have a great support system for those who are new to streaming, with detailed guides and a selection of free overlays.
26. Zavvi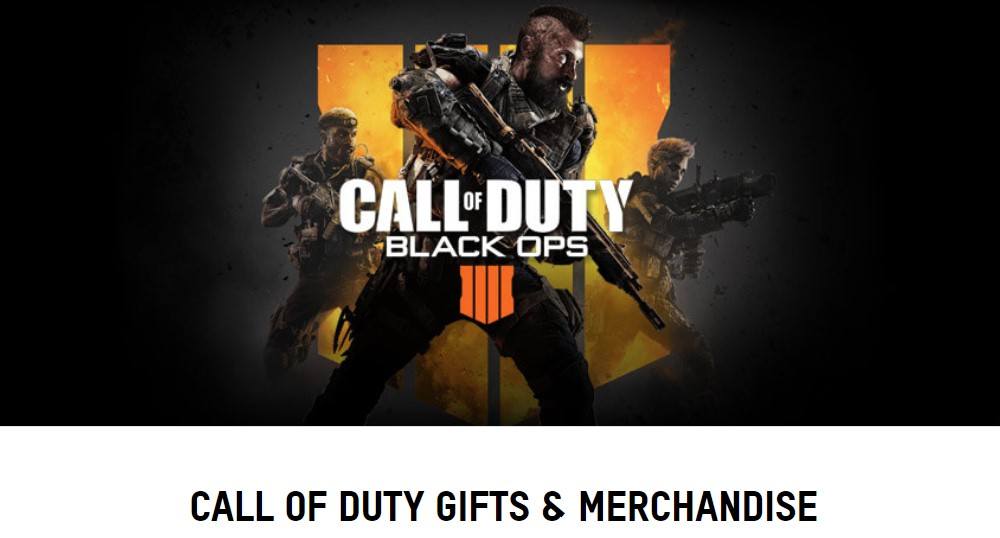 Commission: 1-8%
Cookie: 30 days
Zavvi is the ultimate resource for all things nerdy and pop-culture. They have merchandise across all categories – TV, film, music, and gaming. Gamers can find clothing, accessories, gadgets, decor, and collectibles that show off all their favorite games.
The same things are available for hundreds of different movies, TV, and music franchises. Promoting this on your gaming website will give your gamer audience a place to find merchandise for the games they love and give them an opportunity to expand into other areas of interest.
They have a 30-day tracking cookie and their commission rates range from 1-8% depending on the products you sell.
Why you should promote Zavvi: They have hundreds of pop-culture related products and merchandise including all things gaming-related. This has the potential for additional sales as gamers find items that represent other things they also love.
27. Games Rocket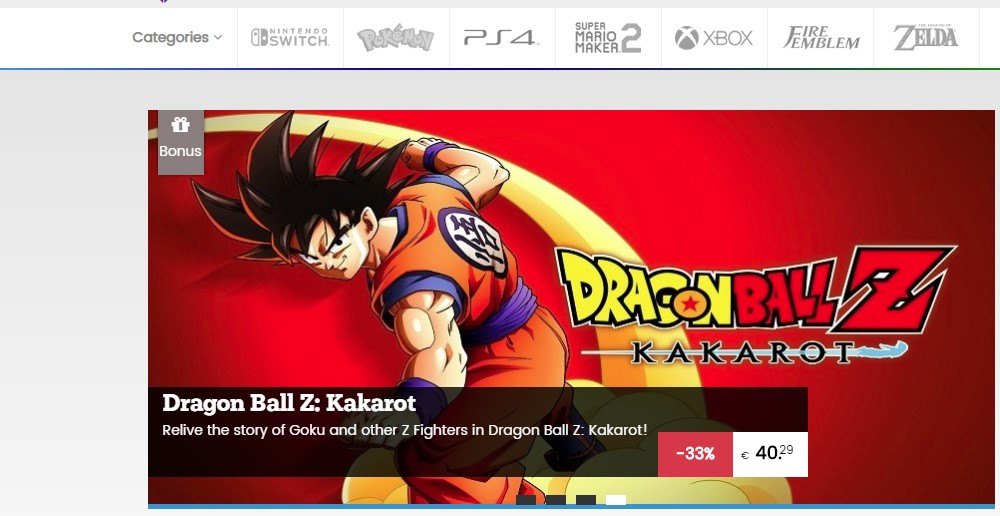 Games Rocket has partnered with some of the most popular and successful publishers like Ubisoft and Electronic Arts to provide one of the biggest selections of instantly downloadable games. They have everything from the most famous titles, a huge assortment of MMO's, and the increasingly popular casual games. They have options for all major consoles as well as PC and Mac. The online store is available 24/7 and games are available to download immediately after purchase.
Affiliates are given a commission rate between 2-5% depending on the specific products they sell. The rate is low but their huge selection will make up for this as people find all kinds of games they love.
Why you should promote Games Rocket: They've done well to make themselves one of the biggest providers of gaming titles across all platforms and consoles. The variety gives affiliates a ton of earning potential.
28. MMOGA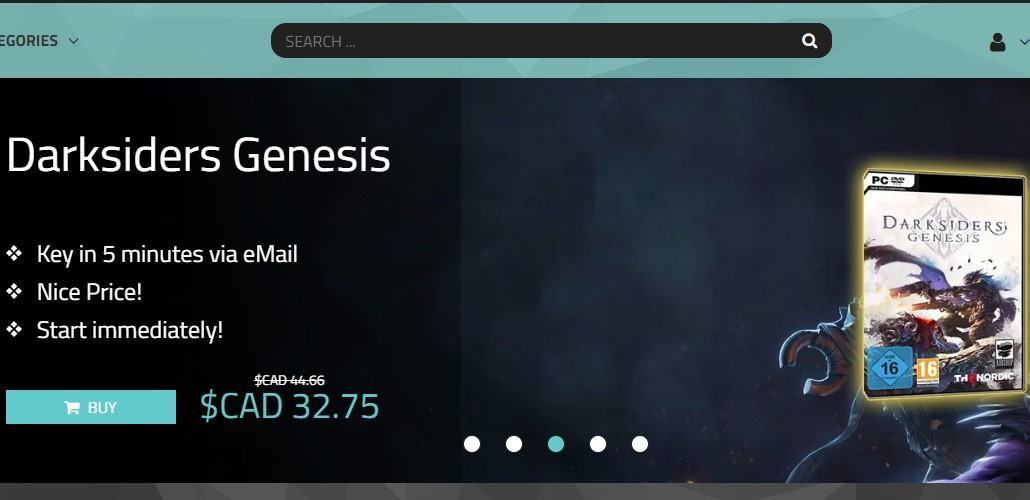 MMOGA has been operating in the world of what they call "game services" for 12 years now and has plenty of experience and positive customer reviews to show for it. They offer a huge variety of games for customers to purchase across many categories of gaming.
In addition to actual games, they also offer a series of in-game currencies, items, bonuses, game keys, and game cards. They strive to keep prices low and affordable so everyone can enjoy what they have to offer. Their affiliate program offers 10% on digital items such as keys, and 15% on virtual or in-game goods like coins or gems.
Why you should promote MMOGA: They have over a decade of experience selling their games and in-game products to over 7 million happy customers. They have access to over 10,000 publishers, giving affiliates a huge earning potential.
29. OZ Game Shop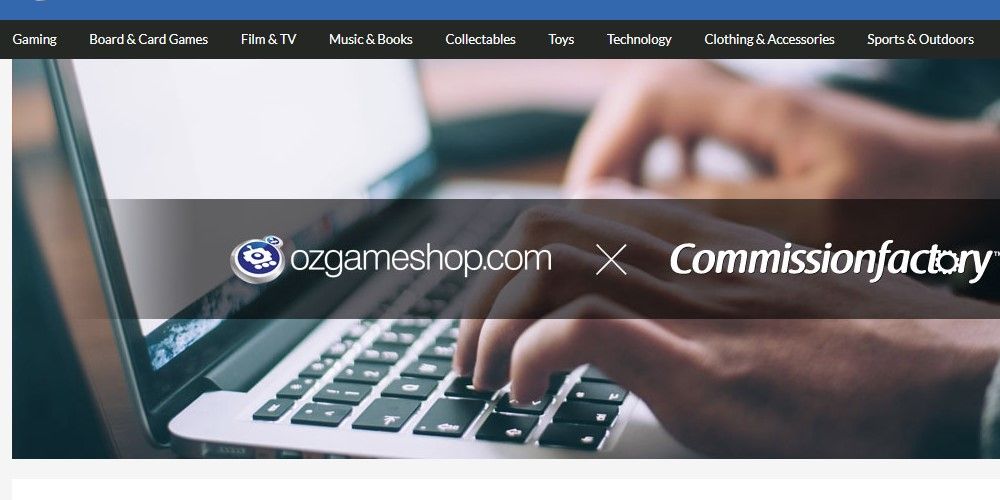 Commission: 5%
Cookie: 30 days
OZ Game Shop was started by an individual who wasn't happy with the prices gamers around him were paying for high-profile games. He decided to create a place where gamers could access the games they wanted at reasonable, affordable prices.
This was their original objective and they have been extremely successful. They have since expanded into providing the same service with music, DVDs, board games, collectibles, and much more. They handle every step of the process, from picking, packing, and shipping the orders from their headquarters in the UK.
Affiliates are offered a 5% commission on all sales with a 30-day tracking cookie.
Why you should promote OZ Game Shop: They are passionate about providing gamers with the games they want at affordable prices. They handle everything at their own headquarters and you can be confident you're standing behind a company that operates with integrity.
30. Sennheiser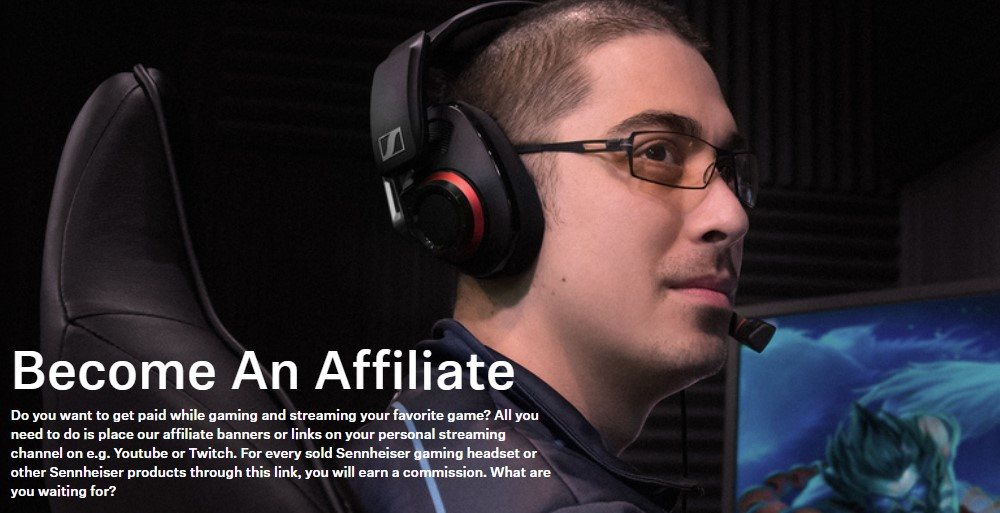 Sennheiser is a family-run business that works to create high-quality sound equipment. This includes many different kinds of headphones, both traditional and wireless, over the ear headsets, soundbars, and accessories.
They have exceptional products for gamers as well as for the home, the office, traveling, and even professionals. Those looking to promote from a gaming standpoint can use a blog or they can place links and banners on their streams for constant exposure while they are online.
Affiliates are given a 6% commission rate. This is on the low side but it will still add up with the high cost of their high-quality products.
Why you should promote Sennheiser: They are passionate about creating an optimal sound experience for their customers. For gamers, high-quality sound is an important part of an enjoyable, immersive experience.
31. eGaming Bets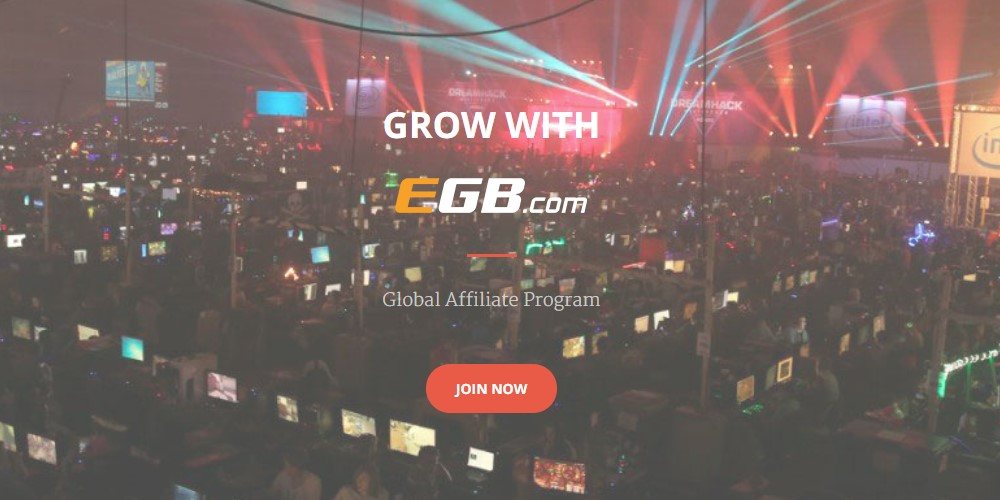 As gaming has grown over time, it has become akin to sports for some people. There are those who just love to watch competitive gaming taking place, sometimes more than they enjoy playing themselves.
eGaming Bets allows you to take your watching to another level and place bets on players and teams you think are most likely to win. They currently offer betting on more than 10 popular games such as CS: GO, League of Legends, Starcraft, and more. They are working all the time to add even more games to the list. They cover all of the major esports world events like Dota 3 and Warcraft 3.
Their affiliate program has three levels of commission potential depending on how much you earn. Their lowest rate is 30% and their highest tier earns you an impressive 60%.
Why you should promote eGaming Bets: They offer some of the highest commission rates in the industry and they provide a service that caters to a unique sector of the gaming niche.
32. Gamers Gate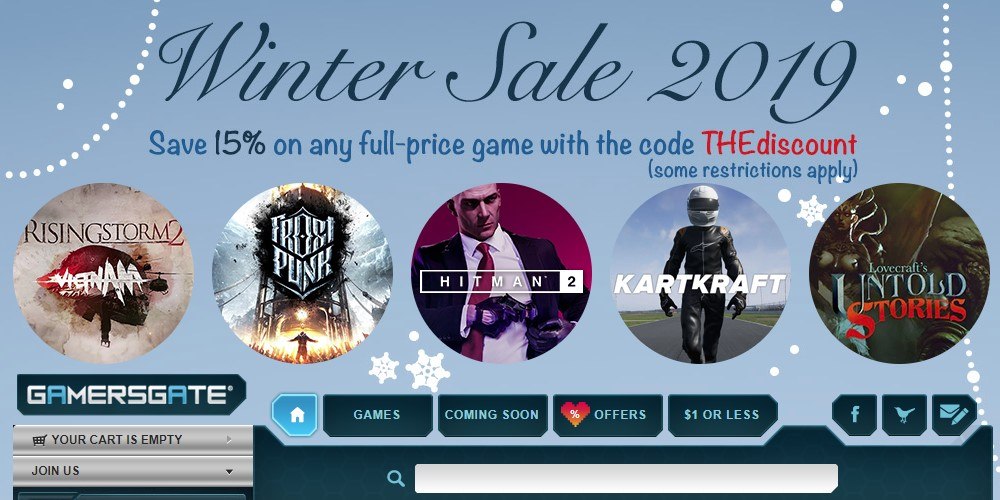 Commission: Disclosed upon acceptance.
Gamers Gate provides a huge selection of games across many categories for discounted rates. Some games are available for up to 85% off their original, retail price. They have action, strategy, RPG, adventure, simulator, and casual games.
They offer titles across many platforms including PC, Mac, Linux, and even Android. In addition to selling games, they also offer a few extra perks to those who decide to become official members. It's free to do and gives you the ability to earn achievements and blue coins. Blue coins are earned when games are purchased and can be used to get free games when you have enough.
The affiliate program is hosted on CJ.com Affiliates are given a commission on all sales, though the rates are only available to those who are accepted into the program.
Why you should promote Gamers Gate: Your audience will appreciate the discounted prices, and their rewards program means that every so often, they'll earn a free game.
33. Razer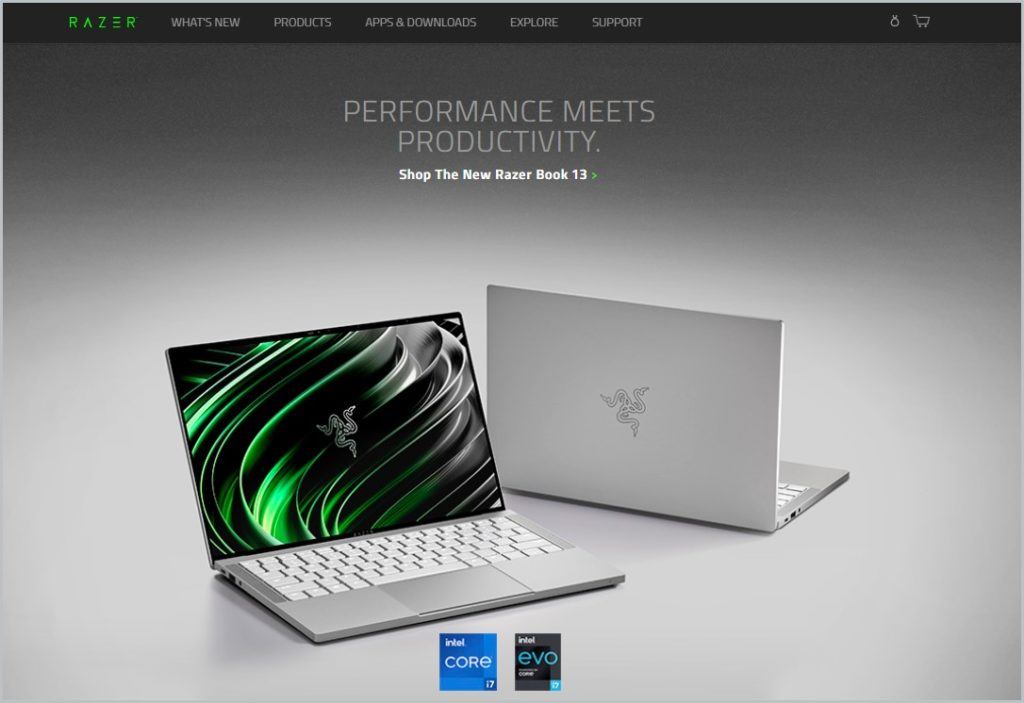 Razer's triple-headed snake trademark is one of the most recognized logos in the global gaming and e-sports communities. Their award-winning hardware includes high-performance gaming peripherals and Blade gaming laptops. Razer's software platform includes Razer Synapse, Razer Chroma, and Razer Cortex.
The Razer Affiliate Program allows you to earn up to 10% commission on the sale of Razer products. Affiliates will have access to a wide range of creative and engaging text and banners and also receive incentives such as offers and promotions to help you drive more traffic.
Why you should promote Razer: Years of experience in the industry, award-winning company, 17 offices worldwide.
Razer is recognized as the leading brand for gamers in the USA, Europe, and China.
34. World Winner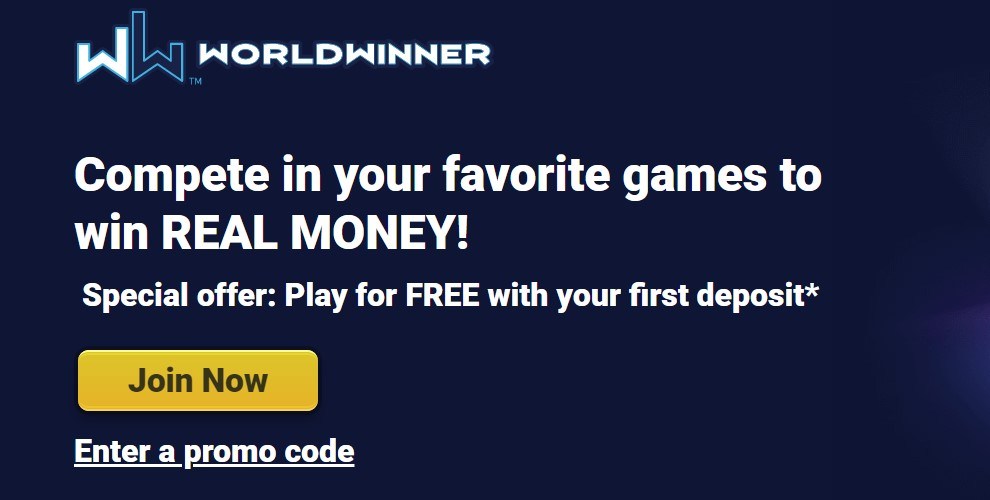 Commission: $25 flat rate
World Winner facilitates real tournaments with real people that offer cash prizes. There are many esports websites that have tournaments for popular shooter games like Halo and Call of Duty. This website focuses more on more casual type games such as Angry Birds, Spider Solitaire, and Scrabble.
These games are fun when played with many people and the tournaments provide those with good luck and some skill the chance to win money. There are options for multiplayer or head to head, and you can choose your skill level to ensure a level playing field.
Their affiliate program offers a flat rate of $25 to anyone who refers a customer. The commission is paid out when the customer makes a deposit and joins their first tournament.
Why you should promote World Winner: Gaming isn't always about the violent, intense games. Some people love the more casual, slower-paced games and this company gives those games a platform.
35. Secret Lab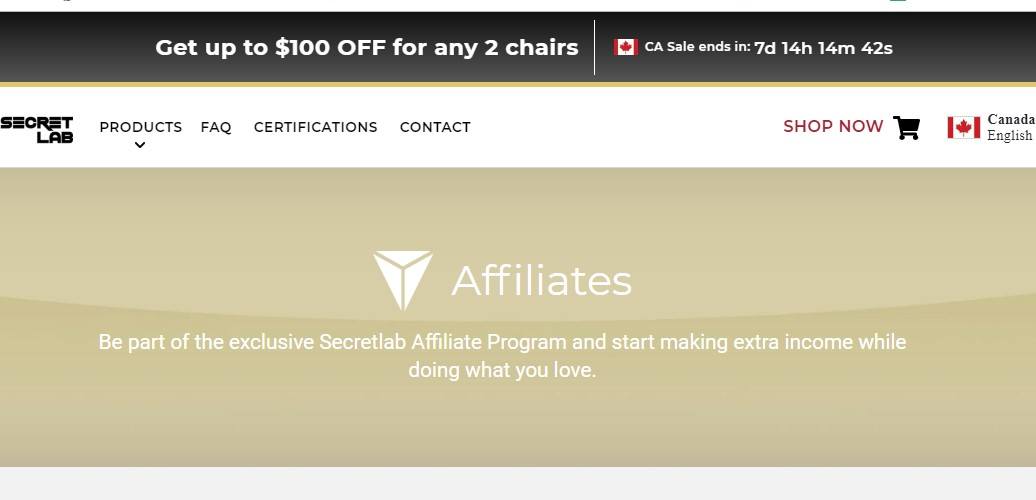 Commission: 12%
Cookie: 7 days
Secret Lab creates some of the highest-quality and most innovative chairs for gamers. They are designed to keep you healthy and comfortable no matter how long you're sitting at your computer.
The company was founded in 2014 by two dedicated gamers who recognized a need in the industry for good quality chairs that are also affordable. They set out to create this, assembling the best craftsmen and designers in the industry. They are still constantly working to improve the chairs and they release new products all the time.
Their 7-day tracking cookie is disappointing, but their commission rate is solid at 12%. While the chairs are affordable for what they are, they still come at a cost. This means that 12% will add up fast.
Why you should promote Secret Lab: The company was founded by two individuals who are knowledgeable and passionate about the industry. They are always at the forefront of innovation and developments and know exactly what a gamer needs.
36. Geek Buying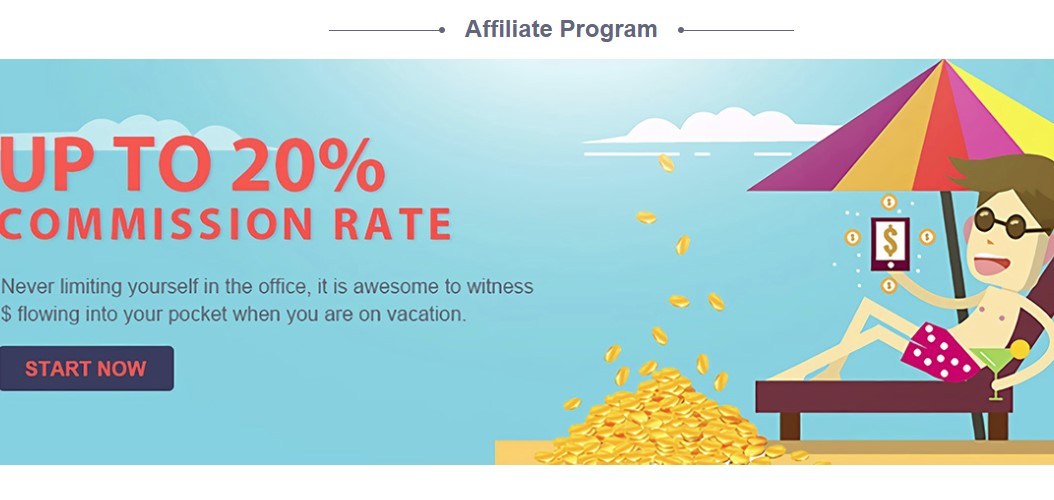 Commission: 25%
Cookie: 30 days
Geekbuying was born out of a desire to provide a platform that puts the customer above all else. They pride themselves on being one of the leading e-commerce platforms and sell a huge variety of products, have top-notch customer service, and offer fast shipping. It's not exclusively a gaming website, but gamers can find a lot here. From gadgets, computers, laptops, wearable devices, and electronic accessories they have everything a true "geek" could want.
Their affiliate program offers a generous 25% commission rate as well as a $5 signup bonus. Advertise the tech products to your gamer audience, but potentially earn even more if they find additional products they like in other categories like toys, shoes, and clothing.
Why you should promote Geek Buying: They provide superior service to their loyal customers. Their multiples warehouses in different countries ensure fast, secure, and affordable shipping all over the world.
37. Turtle Beach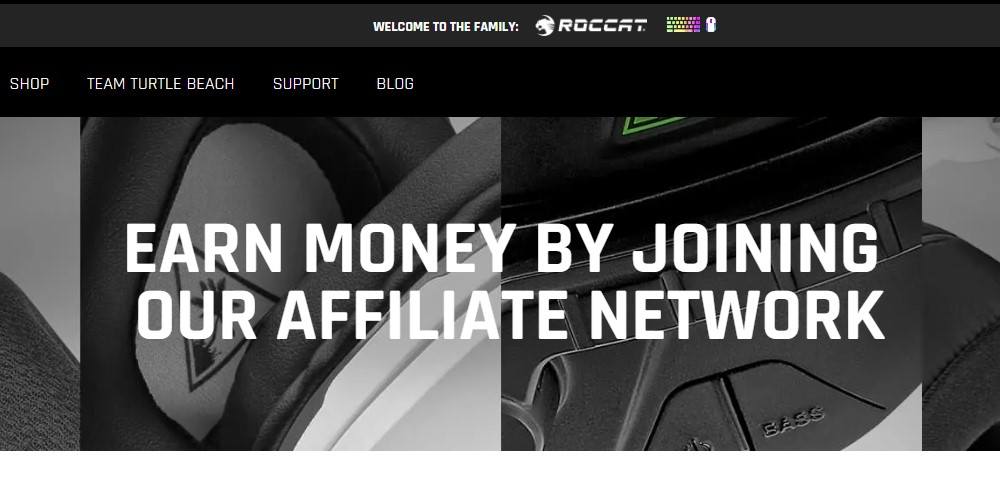 Commission: Disclosed upon acceptance.
Turtle Beach began in 2005 and has led the way in high-quality and innovative gaming headsets. Their audio quality is top-notch and they have a headset for every gamer. There are products suitable for casual, hardcore, and even professional gamers. They have headsets for all major consoles such as Xbox, Play Station, and Nintendo. They are also compatible with PC, Mac, and tablets/mobile devices.
They do offer an affiliate program for members/websites that they approve of. Their commission rate is not publically available but they are a leader in the industry and are already a popular choice among gamers. They are likely to bring you good conversions.
Why you should promote Turtle Beach: Their quality is unmatched and their reputation precedes them. They are leading the way in premium gaming headsets and now is a good time to get in on the profits.
38. 365 Games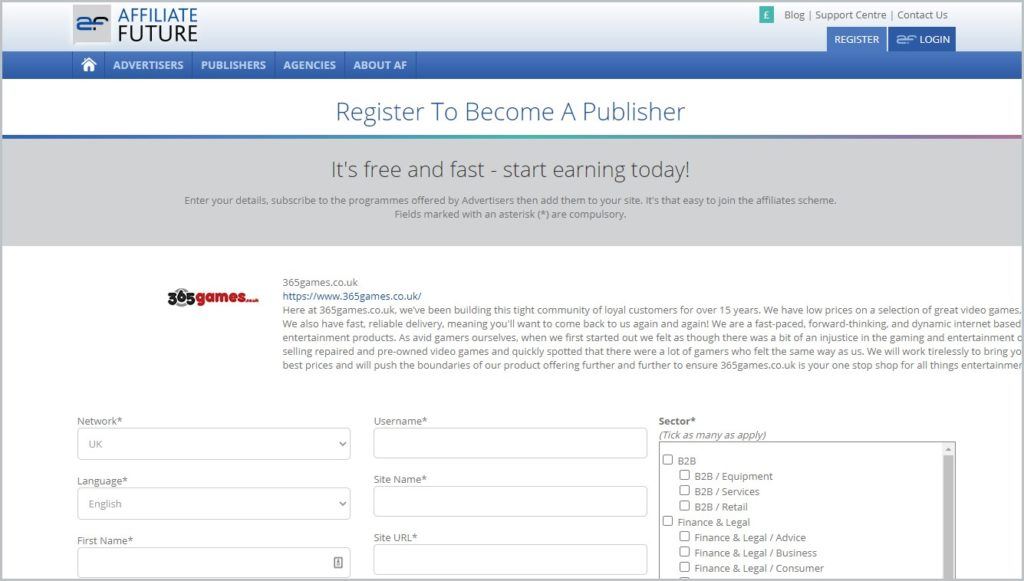 Commission: 2%
Cookie: 30 days
365 Games is a huge online store that focuses on gaming but offers much more. They offer the major consoles for sale – Xbox, Play Station, and Nintendo Switch. With these, they also offer games, accessories, brand new releases, and pre-orders. They offer the same for Mac and PC as well as smaller gaming devices such as the 3DS, WiiU, PSP, and more. In addition to their huge selection of gaming options, they have other technology, accessories, and gadgets available. They also sell music, books, clothing, collectibles, board games, and other things.
365 Games' affiliate program is managed by Affiliate Future. Their commission rate for affiliates is low at 2%, but their selection of more than 40,000 products makes this partnership worth your while.
Why you should promote 365 Games: It's a comprehensive, all-in-one type resource for gamers who can then also find other things they may need for their home and lifestyle.
39. Kinguin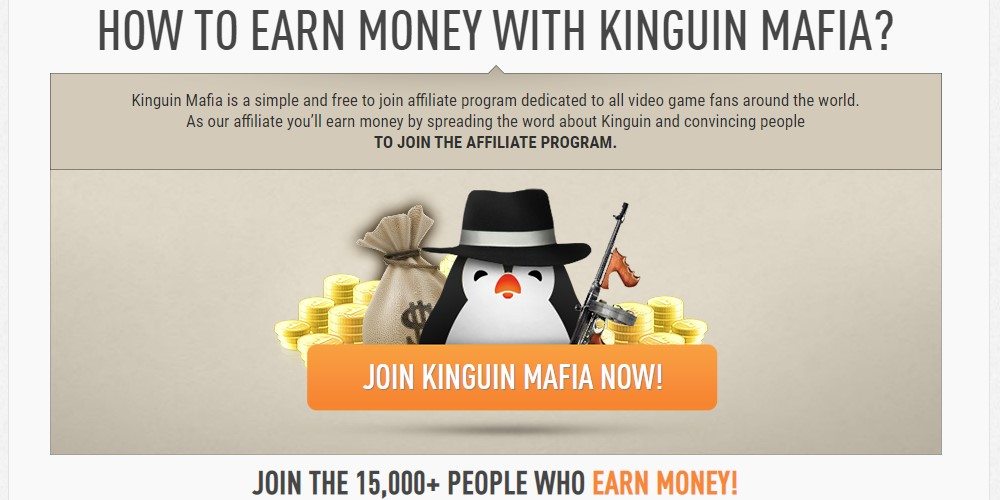 Kinguin offers buyers and sellers from all over the world a platform to trade and sell their video games in a way that is fair, fast, and easy. It's become one of the largest Steam/Battle.net alternatives with more than 4 million customers.
They cover every imaginable category of gaming, from action, MMO, and adventure, to hidden object, strategy, and simulation games. In addition to games, they also have some software such as MS Word and Windows operating system keys. Their affiliate program has different levels depending on your performance. The lower level earns you a 5% commission while the higher level offers 10%.
Why you should promote Kinguin: Not only do they offer a top-rated platform for buying and selling, but they contribute to charity. They host tournaments in support of organizations such as the Child's Play Foundation that support children through a serious illness.
40. Tube Buddy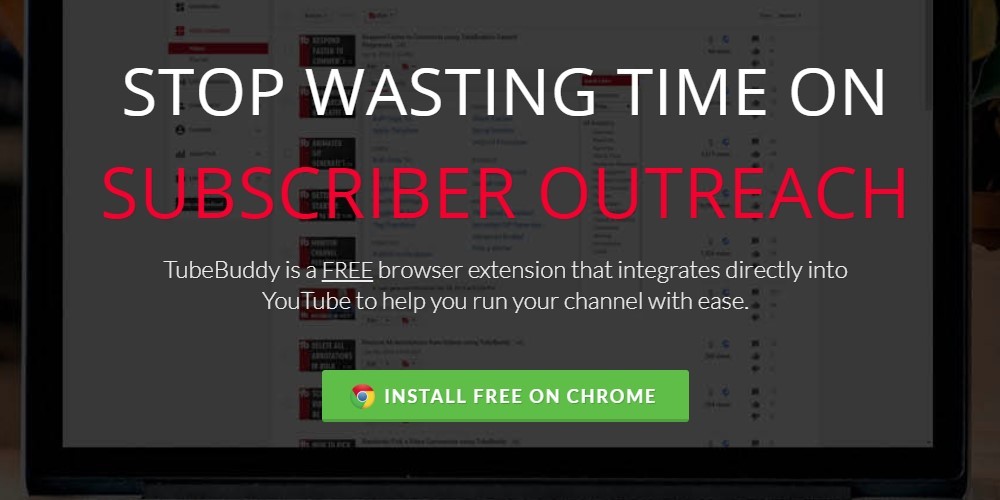 Tube Buddy was created for those who do their work and make their living on Youtube, which many gamers do. While an effective and profitable space, it's not always easy to get started and break into it. It's an extension that offers serious YouTubers some amazing and extremely useful features to make their lives easier and their business endeavors more profitable. They offer advanced video embedding options, comment filters, card templates, a quick-edit toolbar, and many other things. Tube Buddy understands that it's the small details that matter.
The program operates on a subscription basis, with three levels of membership depending on how many features you want. This is good news for affiliates as they can earn up to 50% commission and this is recurring each month.
Why you should promote Tube Buddy: Their program is unique and their commission rate is among the highest in the industry.
41. Humble Bundle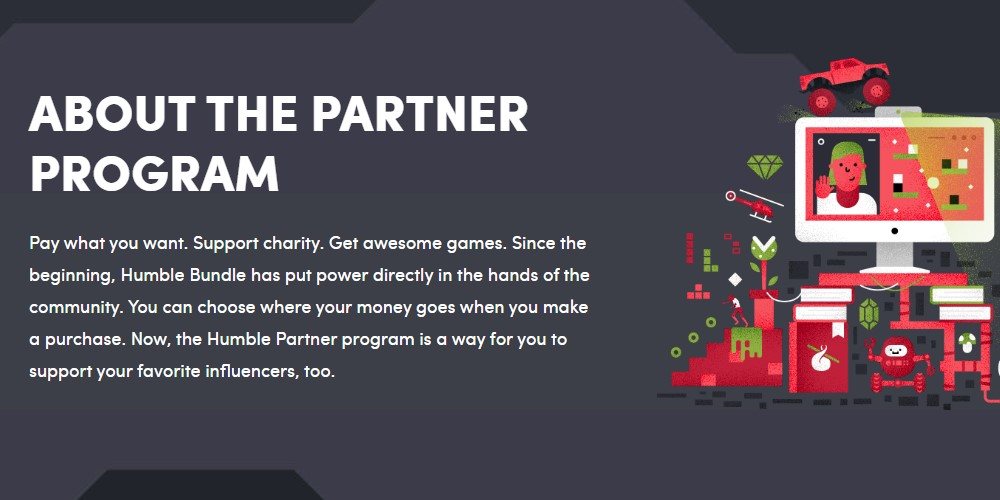 Commission: $10 flat rate or a percentage of sales depending on the product sold.
Humble Bundle sells a series of games, ebooks, software, and other types of digital content. Their mission is two-fold: provide great content at flexible prices while supporting charity. Every single one of their sales contributes to charity, and the customers can choose which charity they support from their database of more than 20,000 options.
They began with their signature "bundle" options which put multiple related products together and sell it as a bundle for a discounted price. Their bundles change all the time and they now also sell individual products, offer a subscription service, and publish their own games.
Their affiliate program offers a $10 flat rate when one of your referrals signs up for the monthly game subscription service. You also earn a minimum of 5% on sales of individual products or bundles.
Why you should promote Humble Bundle: This company offers customers a unique flexible pricing plan. They can choose what they pay for their purchase, and they choose how the money is allocated between their chosen charity, the referring Humble Partner, and Humble Bundle itself. This means that you may potentially earn more than 5% on any given purchase.
42. Gamer Launch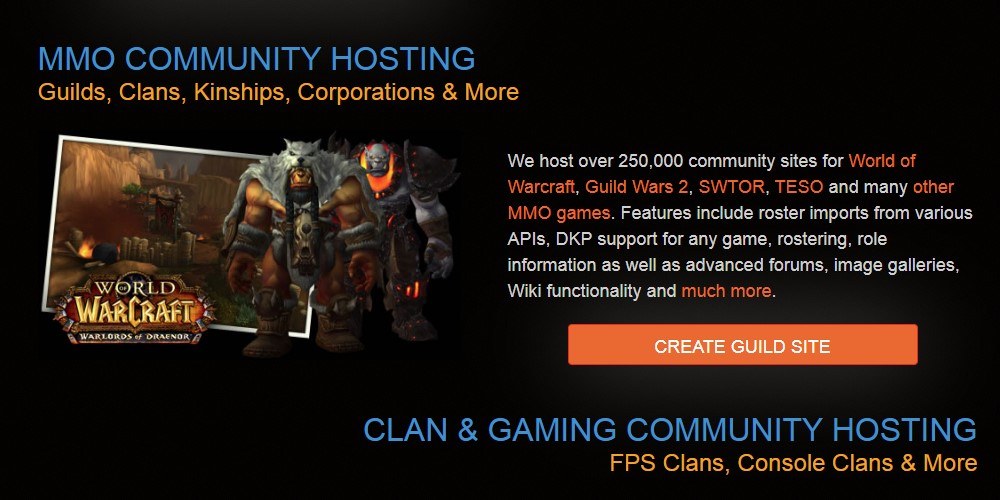 Commission: 20%
Cookie: 30 days
Gamer Launch provides gamers with a premium set of hosting tools and services for them to host and manage their guilds, kinships, clans, and other game-specific communities. Their servers are hosted at top-notch facilities and they offer customers premium hosting with 24/7 monitoring and many other services.
In addition to premium hosting services, they offer affordable domains and websites that include all the guild/clan managing tools and features you could ever need. They operate on a subscription-based service and have four different levels depending on the needs of your website and community.
Affiliates are given a 20% commission on the life of any account they refer – meaning this 20% is recurring as long as the customer keeps the account active.
Why you should promote Gamer Launch: They offer a top-quality service that meets a unique need within the gaming industry – guilds and clans are a huge part of most games and managing them can be difficult.
43. GamePal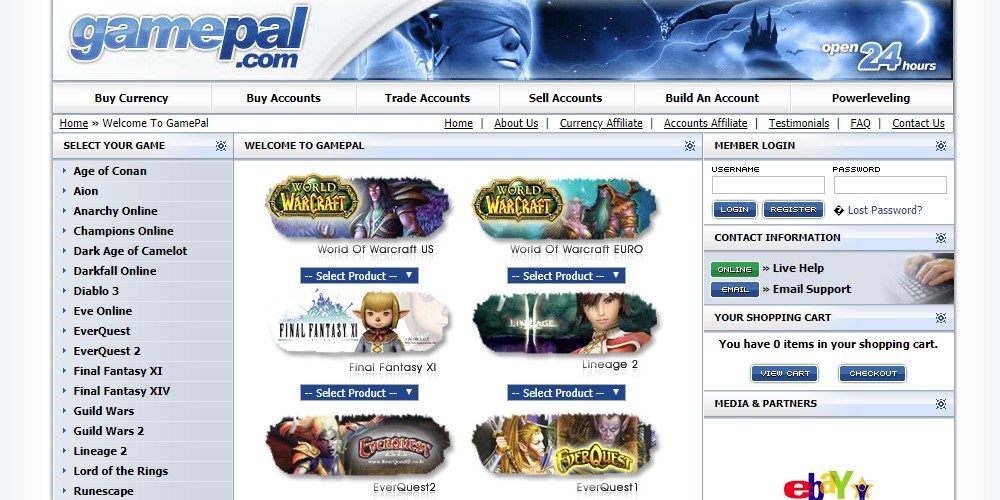 Commission: 25%
Cookie: 80 days
GamePal offers a series of services that help players progress and improve within their games. This includes in-game currencies and power-leveling services. The in-game currency is usually the best way to get premium items that make things easier. The leveling services allow you to continue earning EXP and leveling up while you're offline.
Another thing they offer is the accounts themselves. They allow players to sell their already-established accounts to other plays that don't want to start from the beginning. They strive to provide all of this at prices that can enhance your gaming experience in an affordable way. They offer affiliates a strong 25% commission rate on all sales they make. Their average order size is around $100 which gives affiliates great earning potential.
Why you should promote GamePal: They offer a set of unique but in-demand services that enhance every gamer's experience. They also offer co-branded website opportunities to their highest performing affiliates, which earn a 50% commission rate once set up.
44. Big Fish Games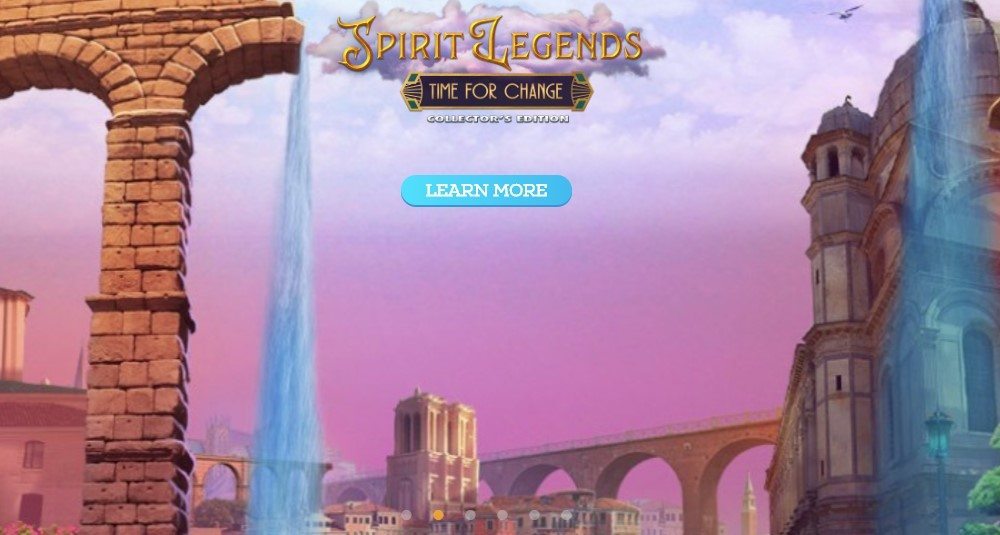 Commission: 40.6%
Cookie: 365 days
Big Fish Games has become a household name in the world of video game sales. They offer mobile, PC/Mac, and online games. While they don't sell any console games, they have thousands of options and many different categories for the platforms they do offer.
Their variety includes hidden object, match three, casino, adventure, puzzle, family games, and many more. The casual gaming industry is booming and people of all ages love them. Big Fish Games offers reasonable prices and adds new games all the time. They offer affiliates a strong 40.6% commission rate and an impressive 365-day tracking cookie.
Why you should promote Big Fish Games: They focus on the casual side of gaming and work hard to cater to fans of this sector with a huge selection and low prices, while developing and publishing innovative new games of their own.
45. Gamer Dating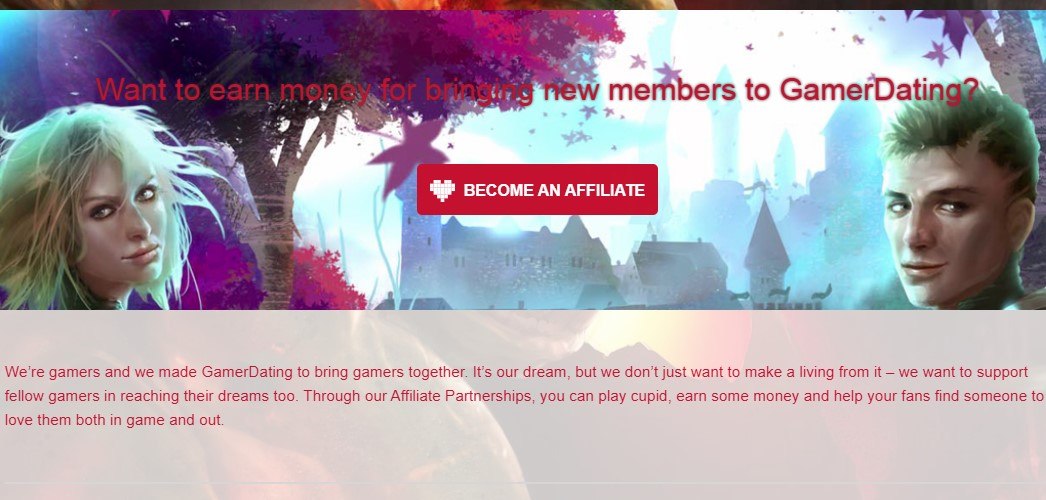 The concept here is pretty self-explanatory and is a great example of a sub-niche of dating affiliate programs. Gamer Dating aims to bring gamers together. It may seem like a trivial idea, but there's something to it. Many gamers would love to find another gamer to share a relationship with as they understand the passion and time commitment. It's also something they can enjoy doing together.
Gamer Dating gives gamers the perfect platform to find each other in the way that many are most comfortable operating – online. Gamer Dating is a legitimate service that has been successful for many people. They offer affiliates a strong 20% commission when someone signs up for a subscription.
Why you should promote Gamer Dating: It's a fun thing for gamers to try that many aren't aware even exists. If you help any of your readers find their ultimate soulmate, they will be forever grateful!
46. CDKeys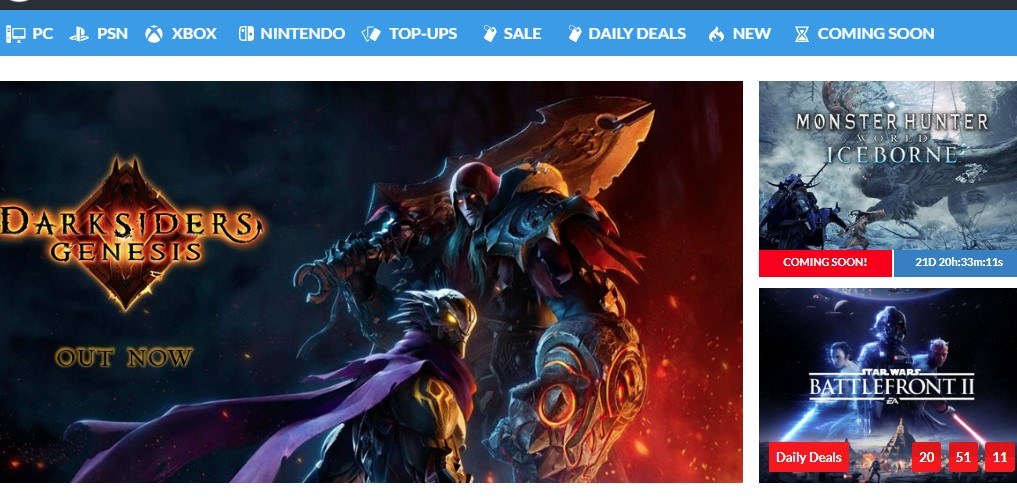 CDKeys sells a variety of games at slightly discounted prices, though this is not their focus. It is a convenience for those looking for legitimate game keys, which is what CDKeys specializes in.
Their digital products include Xbox live points, Playstation network cards, PC game expansion packs, digital games for Wii U and 3DS. They also offer top-up cards for Origin, Steam, Google Play, Facebook, and iTunes. They strive to cater to their customers and offer a huge number of payment options including credit cards, PayPal, Skrill, and even Bitcoin.
Affiliates are given a 5% commission rate on the entire purchase a referred customer makes – not only the product you linked to.
Why you should promote CDKeys: They are a straightforward company with a specific focus that they are very successful with. They offer a fantastic variety of products as well as payment options – both of which customers will appreciate.
47. Vortex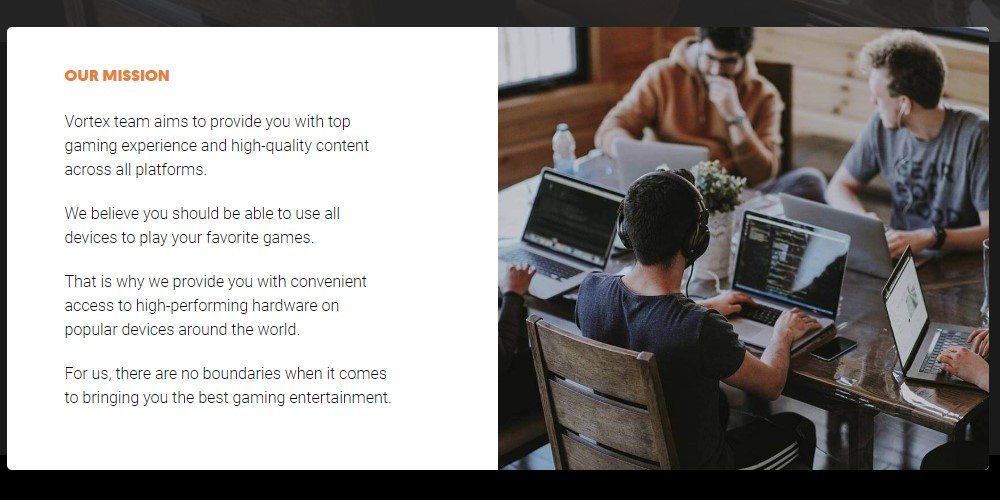 Vortex offers a fun and unique cloud-based gaming experience. Their online platform means you can play your games across all devices without worrying about syncing issues or limitations. They have a ton of top PC games that can be played on any device – no expensive equipment required and you can play anywhere.
They operate on a subscription basis and the subscription gives you access to all the games at all times, you don't need to buy any of them individually. They offer three levels of subscription depending on how much you want to play. Their affiliate program is straightforward and offers a 10% commission rate on all sign-ups.
Why you should promote Vortex: They offer a unique service that gives gamers a new way to play. Many people will not have considered cloud-based gaming and they might decide it's better for them.
48. Epic Games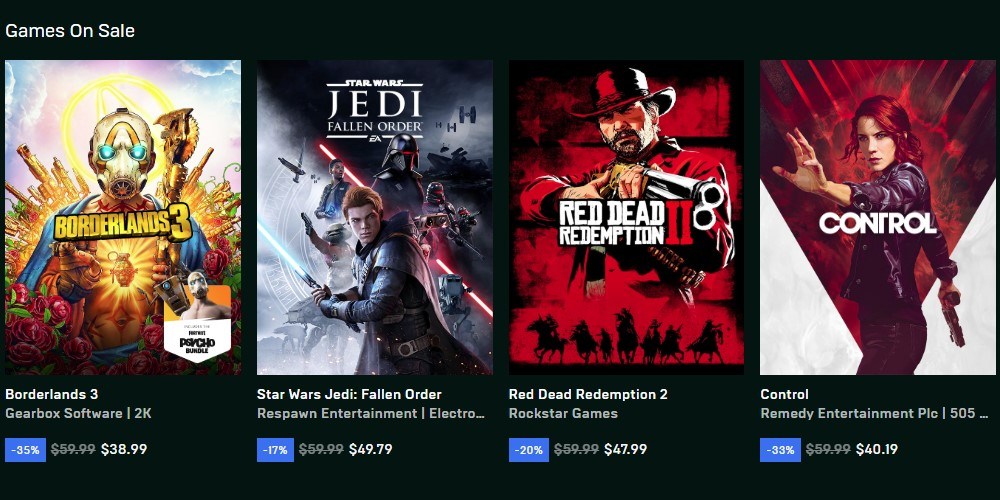 Epic Games is the creator of Fortnite, a game that took the world by storm in a matter of months. In addition to this, they have created a number of other popular games and have a large following. Their platform sells games by other publishers as well and they carry all the major categories like action, RPG, shooter, strategy, and many more. Their success with Fortnite has given them some momentum – now is the time to partner with them as an affiliate and get in on the profits.
Their program offers a base rate of 5% commission on game sales you make but also earn a bonus when your referrals make in-game purchases.
Why you should promote Epic Games: They have produced some wildly successful games and are currently offering a fantastic support system for creators who want to become an affiliate.
49. Go2Games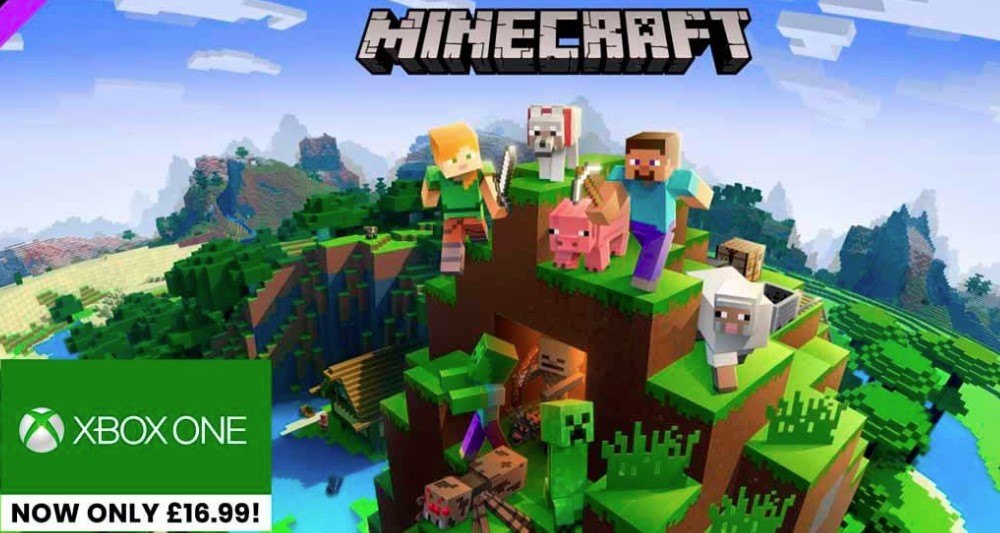 Commission: 1-5%
Cookie: 30 days
Go2Games has been around since 2011 and have carved out their place as a top provider of a wide variety of games across all the main platforms: Xbox, Playstation, Wii, Nintendo, PC/Mac, and digital downloads. They boast some of the most competitive prices and best customer service in the industry and are constantly working to grow and improve. In addition to their wide range of games, they also offer a series of consoles, electronics, toys, and clothing, giving customers a huge variety to choose from.
The base commission rate is 1% for hardware, 3% for software, and 5% on pre-owned and refurbished products.
Why you should promote Go2Games: Their wide variety of products at such reasonable prices make it a solid addition to any gaming blog as it will cater to many gamers at once.
50. Twitch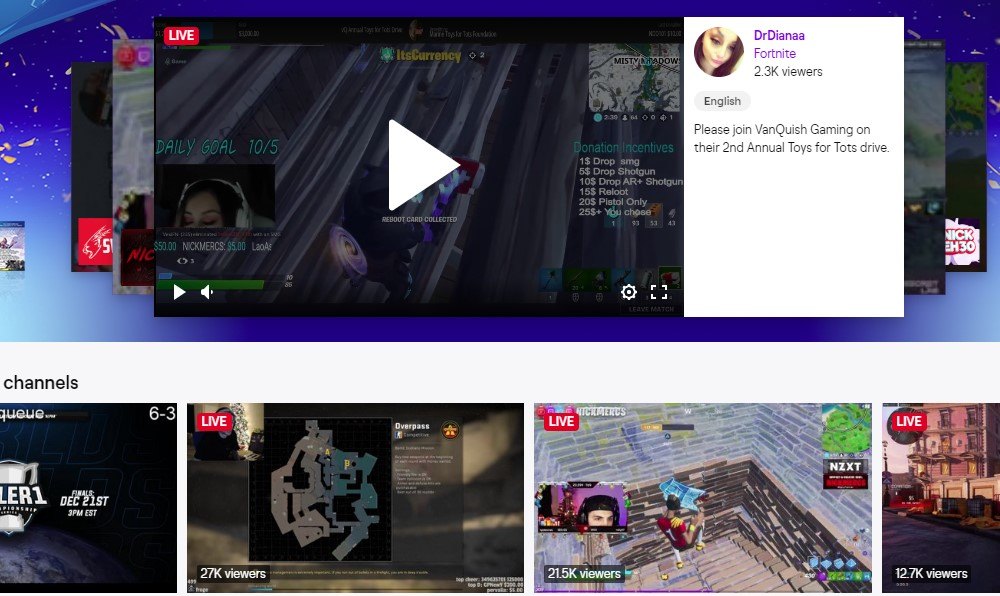 Commission: Depends on performance
Twitch is the biggest and most successful streaming platform in the world. Many gamers make a living here, and part of it can be with their affiliate program. Their program is unique in that there is less promotion required and more just using the platform.
Once you are granted access to the affiliate program, you are given features that you can add to your channel that will help you earn additional revenue. It's a program made for gamers. If you're a gamer looking to make some money as an affiliate, perhaps this program is an incentive to start streaming on Twitch. If you already play, you might as well start earning from it.
Why you should promote Twitch: It's one of the most recognizable gaming websites and gets a ton of traffic. When used correctly, there is incredible earning potential here.
Affiliate Website Ideas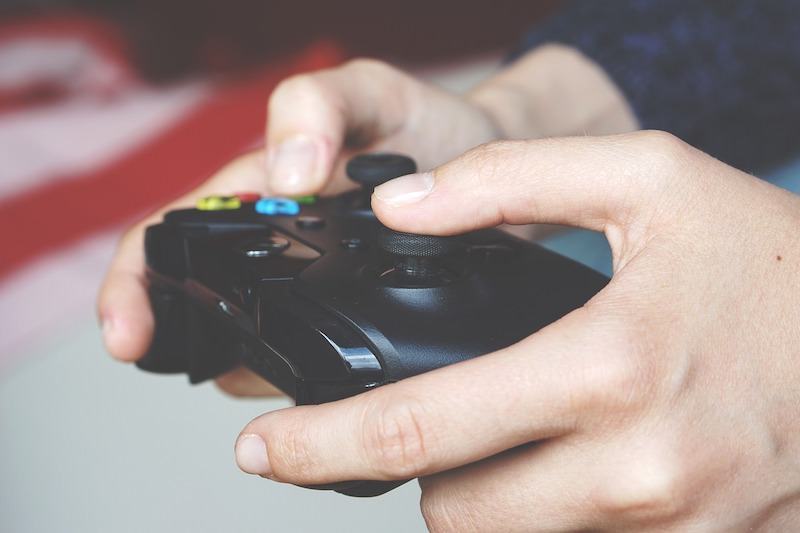 Now that you've read about 10 great video gaming affiliate programs, it's time to pick a niche to target. You could focus on gaming chairs for gamers looking to move from the couch to a more comfortable gaming chair. Chairs4Gaming offers their affiliates a generous 10% commission rate and lots of bonuses for increased sales.
Video game keys are another niche you could promote to find the best deals online. G2Deal offers 5-20% commissions on their game keys based on the product category with a 30-day cookie life.
You could also focus on video game rentals. GameFly allows their customers to rent video games without having to go to the video store or worry about late fees. They offer $15 per lead and 5-10% on games.
Boost Your Affiliate Earnings
These 10 affiliate programs are just the beginning of what's possible. There are hundreds of ways to earn affiliate commissions with your website, including product reviews, top 10 lists, how-to guides, and more
But what about traffic and conversions? How do you make sure your affiliate links get clicked?
I used the affiliate training here to turn my brand new website into a six-figure income generator in less than two years. Build a business, not just a pocket-money side project!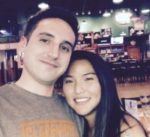 Nathaniell
What's up ladies and dudes! Great to finally meet you, and I hope you enjoyed this post. My name is Nathaniell and I'm the owner of One More Cup of Coffee. I started my first online business in 2010 promoting computer software and now I help newbies start their own businesses. Sign up for my #1 recommended training course and learn how to start your business for FREE!