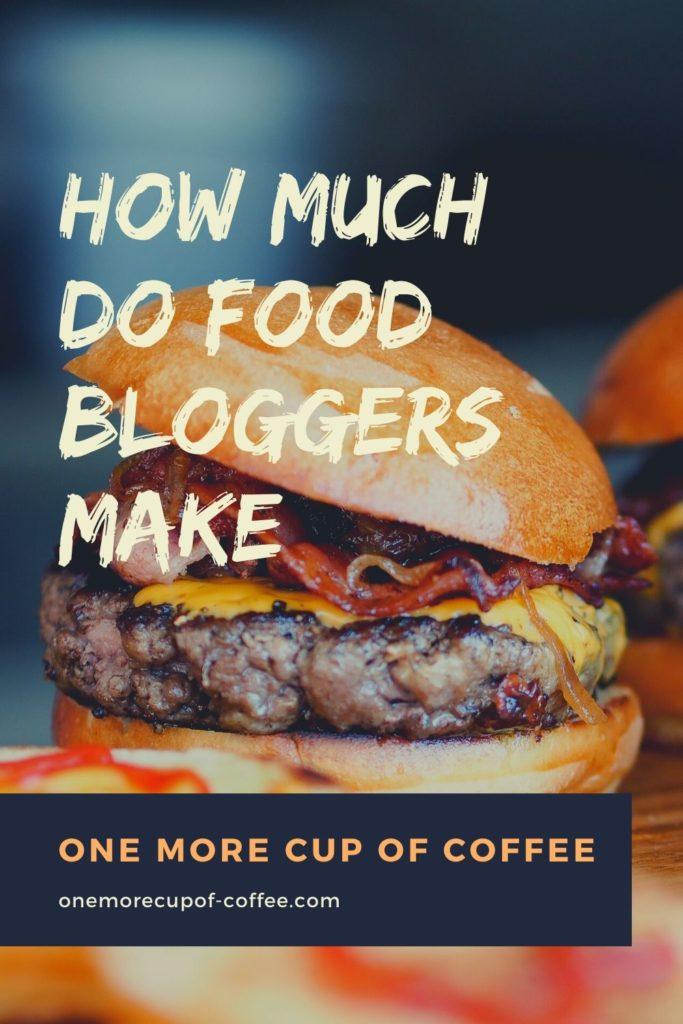 The next time you need to know how much flour to add to a cookie recipe or what temperature to set the oven for your vegetarian lasagna, consider this: Every time you look up a recipe on Google, there's a food blogger somewhere out there earning cold hard cash.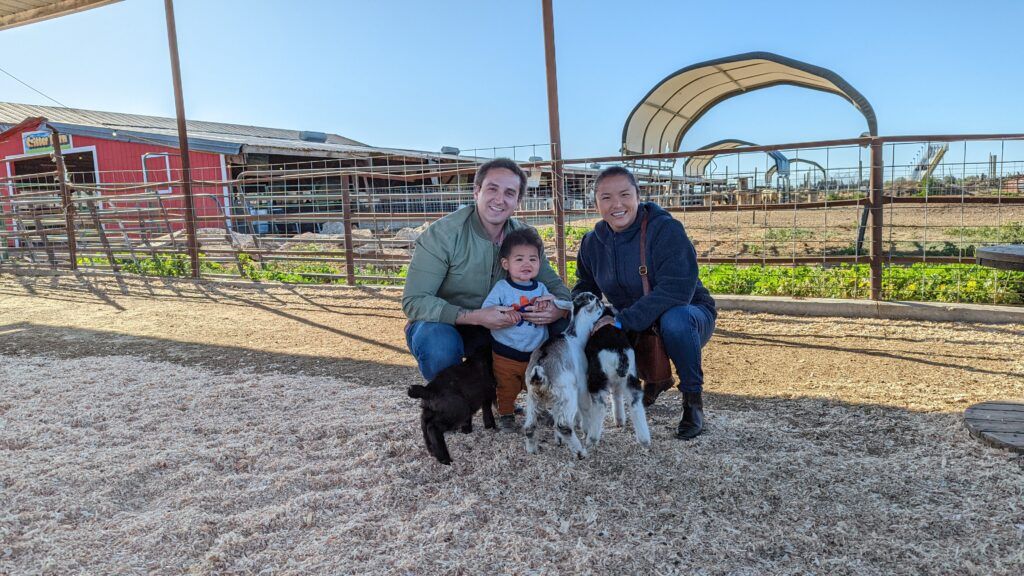 Are You Ready To Work Your Ass Off to Earn Your Lifestyle?
Are you tired of the daily grind? With a laptop and an internet connection I built a small website to generate income, and my life completely changed. Let me show you exactly how I've been doing it for more than 13 years.
Food blogging came about at the sweetest moment in niche marketing around ten years ago. And oh, boy. The food bloggers who started journaling their kitchen adventures back then are now rolling in the dough (and we don't mean the pizza kind). What may have started as a side passion project is now multi-million dollar empires for not just one, but for hundreds of food blogging connoisseurs.
Let's take a closer look at how much food bloggers make and how they are able to earn a substantial income from writing about and photographing nothing but the food on their plates.
How Much Do Food Bloggers Make?
There are thousands and thousands of food bloggers out there. Is it really possible to spread wealth among all of them? Although not equally, the simple answer is yes. All food bloggers have a chance at earning lots of moo-lah as long as they can grow a decent amount of monthly traffic to their blogs.
The top food bloggers in the industry are earning well over $50,000-100,000 per month just from food blogging. But as usual, the first bloggers to really nail down a niche – like travel, fashion, beauty, or even food – are the ones who will (oftentimes) come out on top ten years later.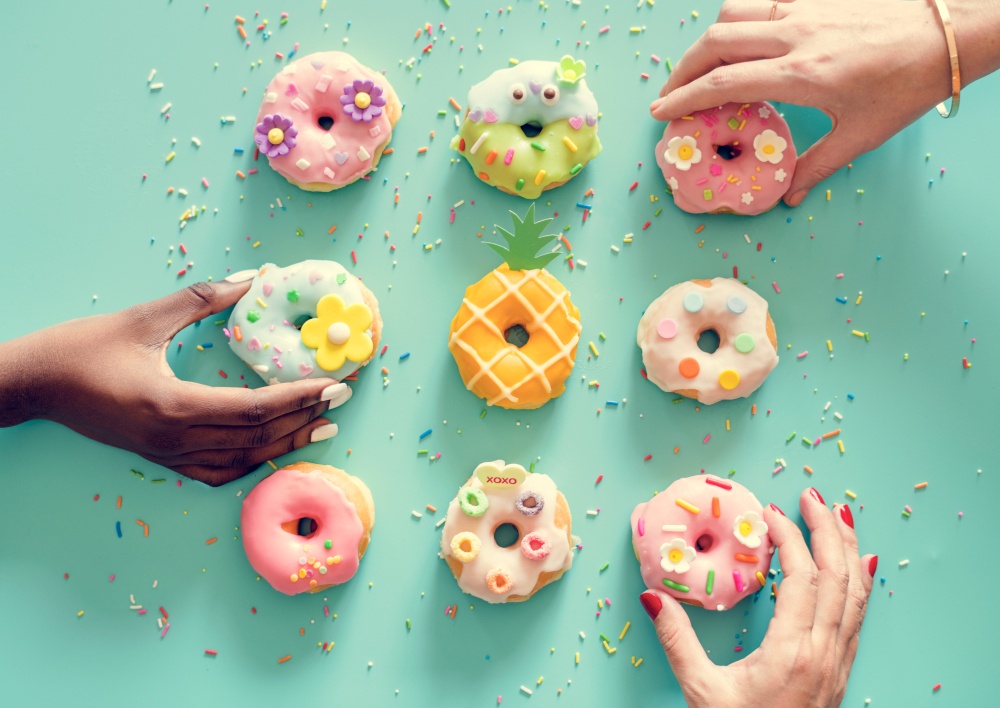 This is the case with the "OG" (not to be confused with refreshing OJ) food bloggers Lindsay and Bjork Ostrom, who created Pinch of Yum in 2009 and by 2016 was earning over $65,000 per month. They've since decided to stop publishing their income reports, but we can imagine this number has only increased in the last couple of years.
But what about the food bloggers who started in 2015, 2017, or even 2019? What do their incomes look like? Here are a few examples of food bloggers who started out much later than Pinch of Yum.
Not all food bloggers will have success stories. Because of the extremely high-competition, making your name recognizable in the food blogging community can be tough. But with a little elbow grease and an apron to wipe your hands clean with, anything is possible.
How Do Food Bloggers Make Affiliate Sales?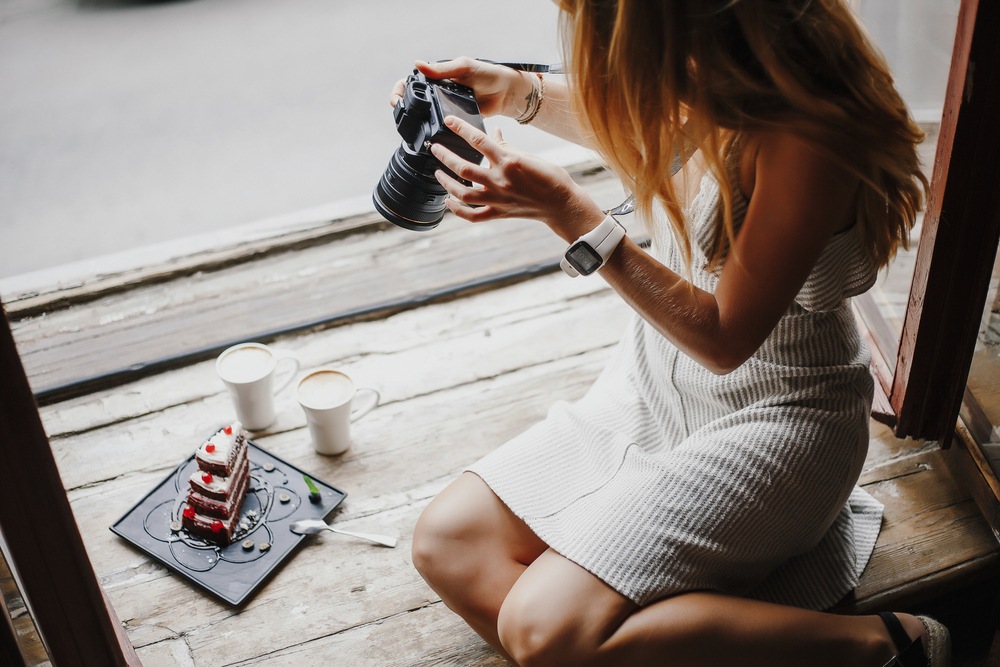 Affiliate marketing in the food blogging industry can be just as huge as in other industries – with some bloggers earning mostly from affiliates more than anything else. But how? If food blogs just showcase recipes, how do food bloggers make affiliate sales?
Here are a handful of must-use affiliate programs for food bloggers, including these listed below:
1. Fresh Direct – Affiliate program for online grocery shopping (which is crucial right now!)
2. ThriveMarket – An online marketplace featuring healthy superfoods that are organic, non-GMO, and vegan. New sign-ups earn food bloggers a nice $20 commission!
3. Home Chef – One of the many top-earning food delivery affiliate programs. Bloggers may only earn $10 per sale but they benefit from a 30-day cookie period.
4. Pinch of Yum – Even the creators behind Pinch of Yum started their own affiliate program for other food bloggers to help promote their Tasty Food Photography ebook! Food bloggers receive 50% of the ebook price which is set at $29.
5. Farm Foods – Meat-focused food blogs can really ramp up affiliate sales by linking to programs that promote healthy, sustainable meat from traceable farms like this one by Farm Foods.
Not to mention there are dozens, if not hundreds, more opportunities for food-based affiliate programs on networks such as ShareASale, Commission Junction (CJ Affiliates), or AWIN.
Now, in terms of how food bloggers manage to make affiliate sales. The answer is with a TON of traffic. So what can food bloggers do to grow blog traffic? Other than ranking organically in Google (which is highly competitive), food bloggers focus on the next best thing: Pinterest! (Which, let's be honest, is just a Google search engine for highly-aesthetic pictures).
Pinterest, as of 2019, still allows pins that contain affiliate links. So, not only can food bloggers get an insane amount of traffic flow thanks to Pinterest they can also earn by directly linking to their favorite food affiliate programs.
How Do Food Bloggers Earn Ad Revenue?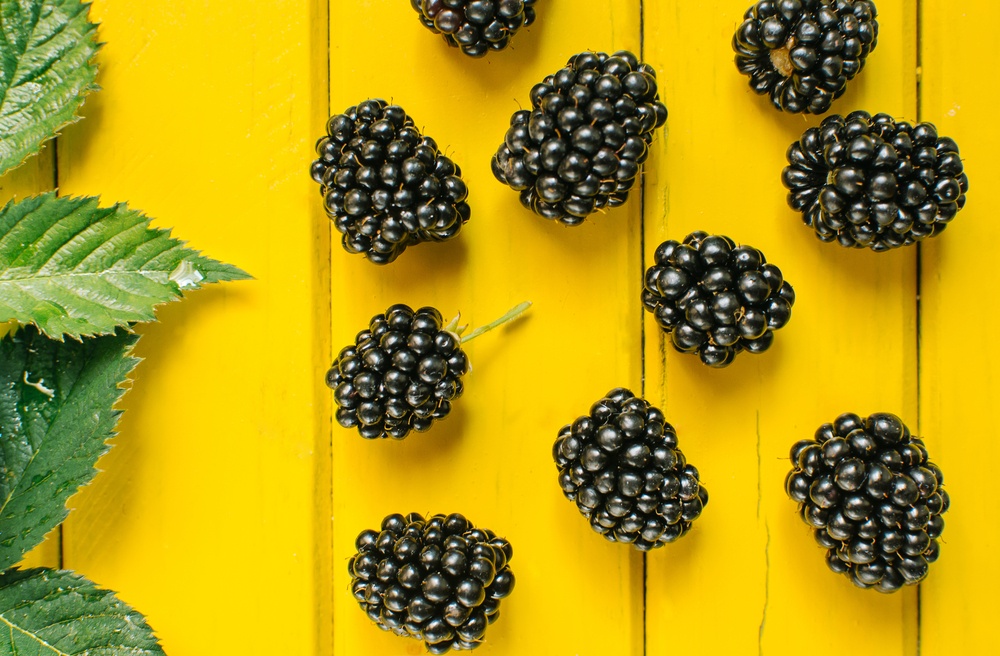 Like with any other niche blog, lots of traffic often translates into lots of ad revenue. Ad revenue can only work when blogs see a high number of visitors per day and per month on their sites. The more sessions a blog has = the more $ a blog is likely to generate. Yes, even with food blogs!
On average, food bloggers can earn CPM's (cost per 1000 impressions) upward of $2.00-$5.00 per 1,000 views.
Ad networks like BlogHer and Martha's Circle are great, high-paying programs that earn food bloggers' passive income through strategic ad placements. While Google Adsense and other low-tier ad networks are good starting out programs, serious food bloggers will want to turn up the heat and apply to Mediavine – a premium ad management agency that proudly boasts its own exclusive Mediavine Food category.
Apart from ad networks, there are also opportunities for food bloggers to connect with agencies, such as Tap Influence, Pollinate Media, Collectively, Weave Made Media or CookIt Media which in turn help to connect food or drink-oriented brands with food bloggers or food "influencers" (for potentially paid sponsorships, targeted ad placements, and more!).
As for the amount publishers can earn by displaying ads on their high-traffic blogs, that all depends on the ad quality, engagement, and even factors such as seasonability. For example, food bloggers are more likely to see spikes in ad earnings in periods like Q4 (Oct-Nov-Dec) as the searches for food recipes dramatically increase around the holidays.
How Much Do Food Gurus Earn On YouTube?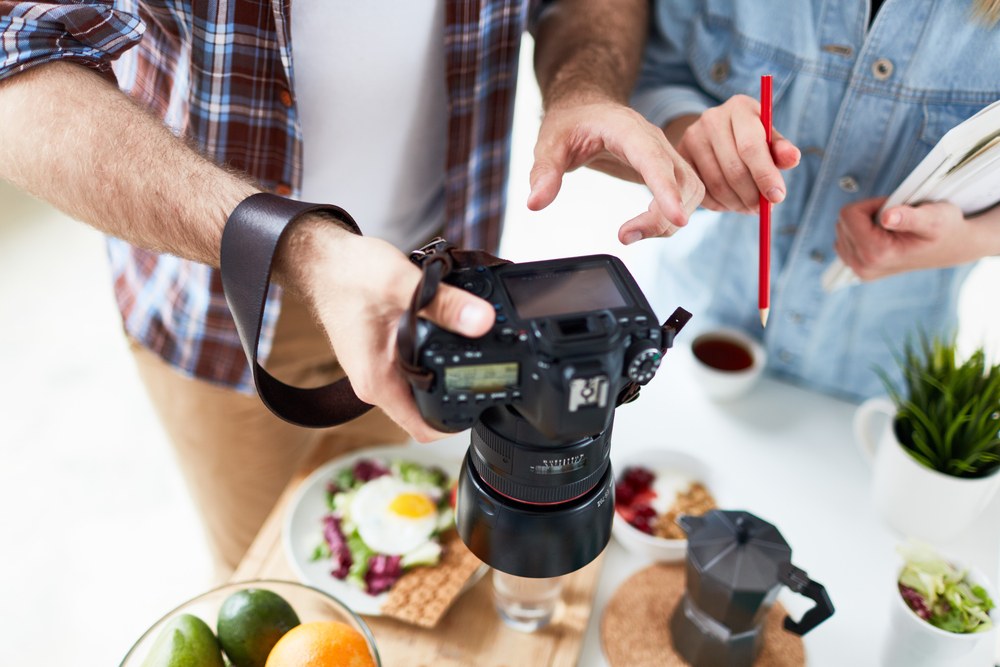 Food blogs are mostly monetized on the blog – not on Youtube. Think of it this way. Youtube is a tantalizing snack, and the actual blog is the main course.
Youtube can help increase brand awareness and provide a fun outlet for cooking tutorials and tips, but as we've seen, a food blogger earns mainly via affiliate marketing and ad revenue.
Check out the video below to hear Carina Berry share how she earns income working full-time as a fitness and food blogger. (Notice how she doesn't mention Youtube as an income stream, but how she uses it to further extend her audience reach).
Food is highly visual. So it's normal that bloggers are looking to social platforms like Instagram and Youtube to raise brand awareness.
Take Caitlin Shoemaker's Youtube profile for example. She is one of the top vegan Youtubers in the states with an audience size over 600,000. Her Youtube videos are estimated to earn her between $20,000 and $115,000 per year.
With a pretty decent following, she is likely to earn herself sweet brand deals in exchange for showcasing cooking products and tools in her daily cooking videos and grocery round-ups. She takes advantage of Youtube's platform by creating highly-aesthetic cooking videos that draw in her audience and new viewers. In turn, by attracting these viewers she will likely gain thousands of more fans on her food blog From My Bowl, where she can convert more sales and earn higher commissions.
Here she is detailing how she got started on her food blogging and Youtubing journey:
Other Ways To Make Money With A Food Blog
Beyond affiliate marketing, ad networks, and Youtube, what are some ways a food blogger can make money? below are some of the most frequent or popular ways to diversify a food blog's income stream. After all, it's important not to put all your eggs in one basket!
1. Sponsored Content & Partnerships
Sponsorships, partnerships, or brand deals – whatever you choose to call it, they all have the same objective in mind: Paid promotion. Food bloggers are likely to receive tons of opportunities for brand deals because there is simply so much competition in the food industry that brands and companies are beginning to invest big time in influencer marketing.
Even fast-food giants like Canada's own Tim Horton's are striking brand deals with celebrities as part of their influencer strategy. You might be thinking this is an outlier example, but it's not. Brands of all sizes are contracting food bloggers to promote their services and products, whether it's a home delivery service (like this sponsored post by Delivery Italiano) or a quirky kitchen tool.
2. Food Photography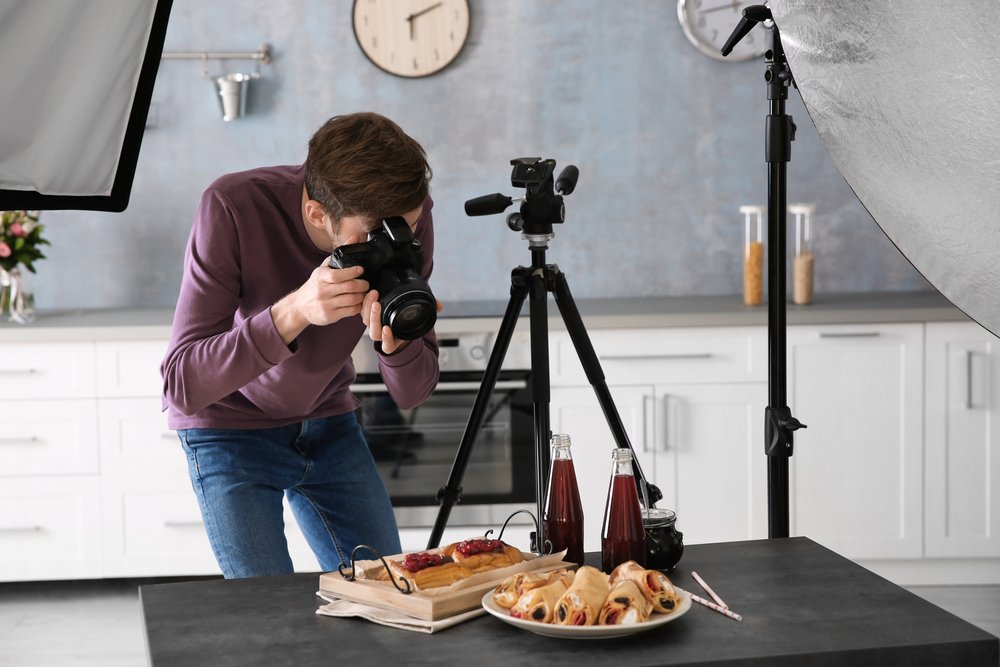 Since food bloggers have to learn a thing or two about creating stunning food visuals, some bloggers will outsource their photography for food products, cookbooks, ebooks, you name it. Licensing images can provide a nice extra chunk of income for food bloggers, but it's not likely a main source of income since creating photography for one's own food blog does take lots of precious time and effort.
3. Selling the food blog
Food blogs are some of the best niche blogs to sell. On average, blogs can sell up to and beyond 36x the monthly net income. In other words, if a food blog earns $250,000 a year, it could easily sell for upward of $750,000 or even a million dollars.
There will always be room in the food industry to sell a food blog. Of course, there will also always be low-bidders, but if you can find an ad agency to do all the dirty work for you then you can lock-in a fairly decent deal without too much hassle.
4. Launching a digital or physical product (i.e. a cookbook!)
Food blogs definitely have the added value of being able to profit from their own product. Cookbooks immediately spring to mind as potential digital or physical products, but truthfully the options are endless if you get a little creative. Don't forget about Pinch of Yum's affiliate program example that we looked at earlier. Creating an incentive that will make other food bloggers help you sell your own product seems like the ultimate win-win.
You could even launch a brick and mortar business based around your cooking style when your blog is successful enough, and with a strong digital presence, you might even be able to use something like Kickstarter to fund the initial launch.
5. Targeted ad placements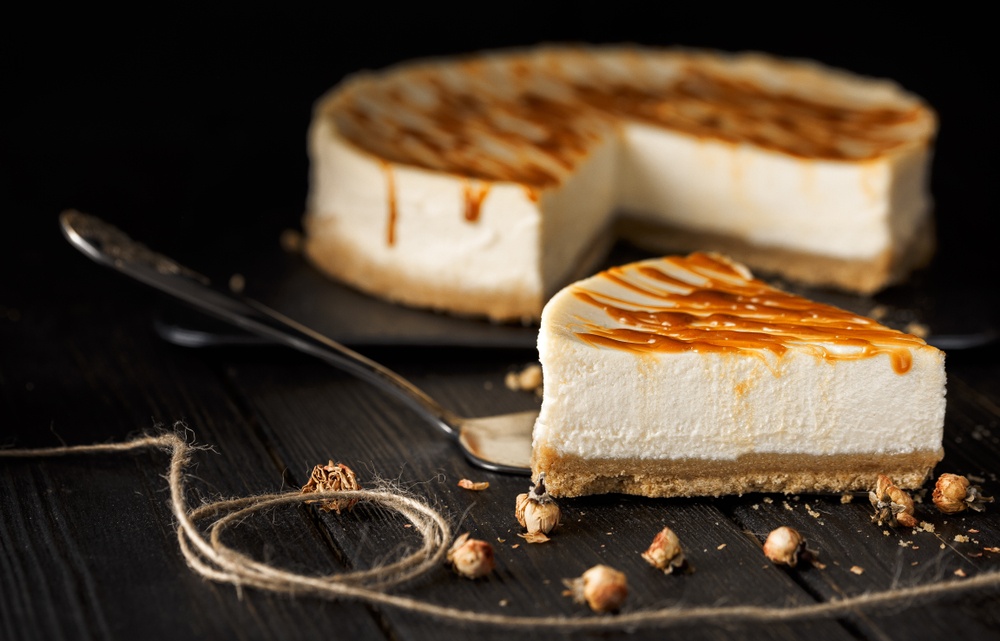 Targeted ad placements, whether displayed as sidebar sign-ups or in-content links, are another practical way to earn money with a food blog! From a food company's perspective, investing in media placements on a high-earning food blog can be an especially good ROI (return on investment). Food bloggers that have earned the trust of their readers can, in exchange for targeted ads, ask for higher-paying CPC rates (cost per click) or even can establish a monthly fixed rate per ad based on the amount of visitors/month.
Want To Start Your Own Food Blog?
There's no single recipe for how to start a food blog. The secret (like many good recipes) lies within the unique personality of the chef.
To start, think about your food blogging niche — will it be all about vegan food, baked goods, keto dessert recipes, or recipes for two. You could also target a specific lifestyle, like camping food, recipes for college students, or stay-at-home moms balancing homeschooling and housework. The possibilities are endless.
Next, pick out a creative food blog name. Once you buy your domain, set up your website, install a recipe plugin, and design your layout, start creating content!. Tell stories, take epic food pictures, and most of all, provide value for your readers!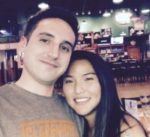 Nathaniell
What's up ladies and dudes! Great to finally meet you, and I hope you enjoyed this post. My name is Nathaniell and I'm the owner of One More Cup of Coffee. I started my first online business in 2010 promoting computer software and now I help newbies start their own businesses. Sign up for my #1 recommended training course and learn how to start your business for FREE!