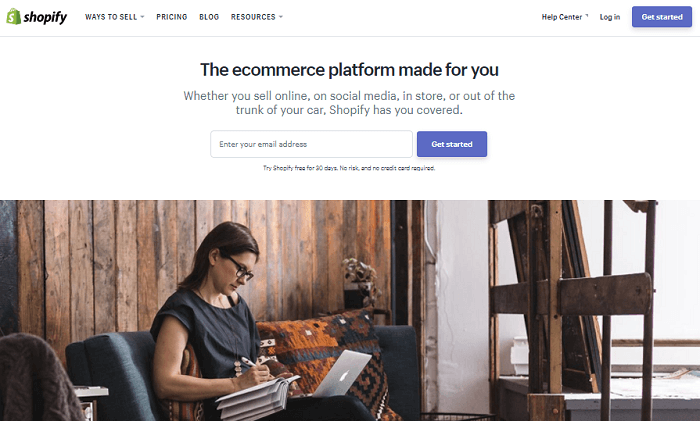 For those looking for a great platform to host your online shop on, Shopify is an incredible choice. They currently host over 600,000 companies products online and offer a variety of marketing, payments and shipping methods to all of it's customers. It also has a wide variety of design templates to make getting started easy and simple!
As an affiliate program, Shopify has many different routes for you to make money including by referring customers to shops on Shopify, getting users to sign up for a Shopify store, and suggesting customers to become Shopify plus members. Each of these referral methods will offer you either set rates or percentages of purchases from those customers directly to you.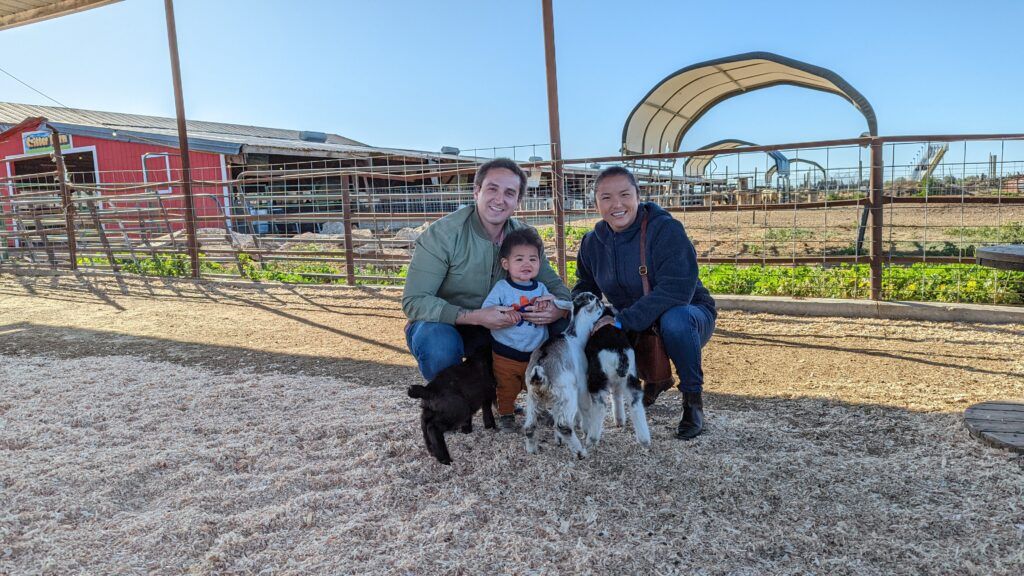 Are You Ready To Work Your Ass Off to Earn Your Lifestyle?
Are you tired of the daily grind? With a laptop and an internet connection I built a small website to generate income, and my life completely changed. Let me show you exactly how I've been doing it for more than 13 years.
If you are familiar with Shopify but dont know much about what affiliate programs do, lets start with those basics. Affiliate programs are "marketing programs" used by companies that provide you with tools to use on your websites and social media platforms to refer customers to their sites products and services. In other words, they are the middlemen between a product/service and you, the marketer.
Those companies then provide you with compensation for those referrals. It's a perfect way for you to keep doing what you love (building a website, maintaining a blog, engaging with your social media followers) but make money when customers follow in your footsteps. You can check out our full list of affiliate program reviews, top 10 affiliate programs by niche, or affiliate niche research series.
What Type Of Shopify Stores Are Featured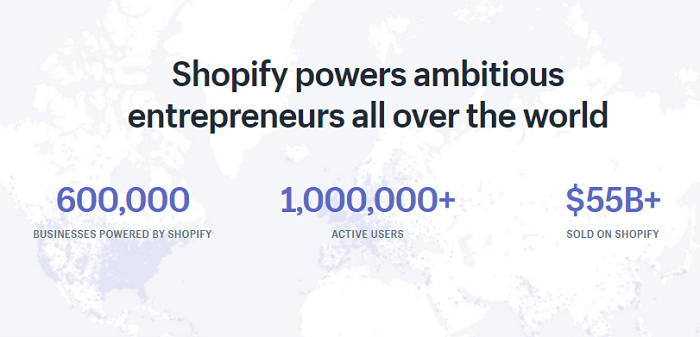 Shopify offers you the perfect online store to sell your products in to customers across the world. The come in different options depending on the size of your current store or depending on where you're looking to go. Lets review the 3 different plans below:
Shopify Basic: This type of an account offers you 2 staff account, an unlimited number of products to be listed, 24/7 support, 2% fee on all transactions, discount codes, website and blogs capability, and much more.
Shopify: This is the most common store type and provides you with 5 total staff accounts, a 1%, gift cards, fraud analysis, professional reports, and everything that the Shopify basic account comes with.
Shopify Advanced: This is the largest store type and it provides you with 15 total staff accounts, a .5% fee on transactions, advanced reports builder tool, 3rd party calculated shipping rates (ex FedEx, UPS, etc), and everything the other plans include.
The biggest thing to keep in mind when selecting your store type is how many users you need to have access depending on the size of your business and if you need fraud analysis and advance reporting capabilities. If you need these more advanced capabilities then the larger store type is best for you.
Each different store type of course comes with an increase in monthly price. If you're just getting started then the Basic plan is perfect for you and the monthly price is very affordable at just $13 and it comes with a 30 day free-trial so you can get your feet wet before you start paying.
Shopify also whats called "Shopify Plus" which is for very large companies which have a high volume of transactions. Each Shopify Plus customer is different and require a special quotation in order to start up your account. These are quite expensive but they offer a minimal transaction fee and allow you to have many custom made options.
What Is The Commission Rate
There are many different ways to earn commission through Shopify, but there isn't a blanket percent or amount that can be given so we will need to review each way that you can promote Shopify to understand how to earn money from it.
Development Store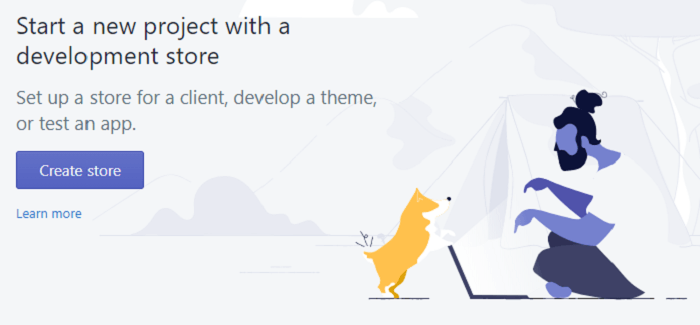 The first way to earn money is by creating a development store for a customer. This is available only to those who are already a Shopify partner. They can utilize many of Shopify's tools to create new stores and apply their many different designs and customize them for a specific customer.
The reason you would create a development store is so that you can design a site specifically for someone who is looking to startup their own business. By you kick-starting this for them you help to promote the brand and attract new customers. If that customer ends up signing up for a Shopify site you will receive 20% of the commission from that customer as long as you are an active Shopify Partner.
Affiliate Link Referrals
The second way you can earn money is by referring customers with affiliate links. By embedding a special affiliate link on your current website or social media you can help refer customers to Shopify to create their own stores. This is different than a development store as the visitor will then create the store themselves and do all of the work on their own.
The commission you would earn is dependent on the type of plan they purchase. You will receive 2x the monthly rate of the plan that they signed up for paid out over two months after they have signed up. After you receive the second payout you will not receive further commission after that point.
Shopify Plus Referrals

Referral of a Shopify Plus account is a big deal as Shopify Plus customers are usually very high dollar clients and your commission on it can be huge! There are two differences as to how much you will earn on Shopify Plus account referrals:
Shopify Plus Partners: If you are an existing Shopify Plus partner then any lead that you personally find and refer to the sales team at Shopify to become a Shopify Plus partner, you will receive 20% commission on the plan they sign up for.
Shopify Partner and Experts: Within each calendar year for the first 4 Shopify Plus referrals that you make you will receive 10% commission on those accounts. For every 5th and greater referral you make within that calendar year you will receive 20% commission on those Shopify Plus accounts. This resets every calendar year back to 10% for the first 4 referrals.
Active Partner Requirements: In order for you to be considered an active partner in the system and continue to receive any ongoing commissions you must have within a 12 month period one of the following:
Development store referral
Affiliate link referral
Upgrade or refer an existing merchant to Shopify Plus
If within a 12 month time-frame you do not have at least one of these, all revenue share payments will go to zero. You must complete one of the above referral plans in order to be considered active and be entitled to continue receiving the revenue shares. This is the downside to this version of the Shopify affiliate program. I am an affiliate of Shopify, but just through the affiliate links version.
Alternative Affiliate Programs
There are so many eCommerce platforms out there which have great affiliate programs attached to them. I'd suggest researching first if the platform you're looking at has a related affiliate program as I found quite a few that do not have any.
Two of the best that I found are WooCommerce and Volusion. With WooCommerce you get 20% commission on any customers you refer that sign up for a site while with Volusion you receive a 200% commission on the monthly plan they purchase.
While each of these are great options it was clear to me that WooCommerce was the best option as they have great WordPress integrations and they have lifetime limitless commissions available.
What Type of Sites Can You Utilize Shopify With?
While Shopify is a great platform, it is an eCommerce platform so it caters primarily to those who are looking to do online sales. If you are just looking to make a blog site or one that is primarily informational then I would suggest a site like WordPress instead. Shopify is great for selling goods you make or source. WordPress is better for information-style blogs.
Also, if you do not have your own products personally to sell and you just want to earn money by the promotion of selling products then I would suggest instead that you become an Amazon affiliate or other retail affiliate sites.
If you do have your own product line that you want to sell then Shopify is perfect for you. As a personal story, I can tell you about a friend of mine who opened their own online store in Asia who sell their own mens sport/fitness wear called DSTNQT (Distinct Quality Trends) which you can check out their Shopify store at www.dstnqt.com.
When they started out their primary way to promote the brand was by posting pictures to Facebook and waiting for sales to come in. There was no tracking system, no way to complete the sale except by manually doing bank transfers, etc.
Once they created their Shopify store they were able to post all of their products in different collections and Shopify tracked the quantity left, kept them in different collections, allowed them to create promotions and discount coupons, and so much more. Most of the hard work of manually tracking everything was over and people were able to complete transactions fully online and they just had to complete shipping of the product to that customer.
If you've already graduated from production of items, then Shopify is a perfect next stepping stone to create your own online store.
What Type Of Niche Website Can Promote Shopify?
Being an affiliate of Shopify would work great for any niche site focused on entrepreneurship, building an online business, or making money online. Many people want to earn online income, but don't know how to create their own products, do drop shipping, or do retail arbitrage. If you can help your visitors understand these online business concepts then you can sell them a Shopify membership.
Another good idea would be to help people recreate your business with their own products. If you sell custom Yoga mats through Shopify, you could teach people how to create their own custom Yoga gear to sell online. Though you may cannibalize some of your Yoga mat sales, in reality, there are millions of people buying Yoga gear online, so the increase in competition would be imperceivable. Plus, you'd be making money from Shopify referrals, which could make up for (and diversify) your income.
Pros/Cons of Working With Shopify

One of the biggest pros with Shopify is that Shopify is just a great product. I've used it myself, and have a few friends that also use it. It's my #1 recommendation for building ecommerce stores.
From a back end perspective Shopify also has extremely fast speeds and security so you and your customers wont worry about potential fraud issues around credit card usage.
The biggest drawback to utilizing Shopify is the costs. Each month you have a standard fee to keep your store active whether you had any sales or not. On top of that you have transaction fees, credit card fees, add-on fees, and if your payments are going to PayPal then you have a PayPal fee to withdraw as well. While those fees are quite small they all add up over time.
In general if you have a great product and your customer base is moving then any cons of using their online platform definitely are drowned out by the positives of being able to cater to an international crowd. This is the case for Shopify, and it's one of the best reasons to promote them to your audience. A strong product aimed at a niche audience is going to make your job as a promoter easier!
Let me know what is your favorite eCommerce platform that you use and how you're doing with their affiliate program associated to it.
The Internet's #1 Affiliate Training
It sounds like you're pretty familiar with the basics of how affiliate marketing works. Awesome! But is your website profitable yet? Are you stuck spending hours wondering why you aren't seeing results yet?
You aren't alone. Most newbie affiliate marketers are a little lost, jumping from one "how to" guide to the next, hoping to learn the secret sauce of how to make money with affiliate marketing
I was able to turn my basic niche blog into a six-figure earner in 18 months following the training from this company. They focus on building a sustainable business that will earn for years, not just a website that will "game" search engines for temporary rankings. That's why 8 years later my websites are still earning and still growing.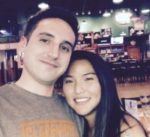 Nathaniell
What's up ladies and dudes! Great to finally meet you, and I hope you enjoyed this post. My name is Nathaniell and I'm the owner of One More Cup of Coffee. I started my first online business in 2010 promoting computer software and now I help newbies start their own businesses. Sign up for my #1 recommended training course and learn how to start your business for FREE!