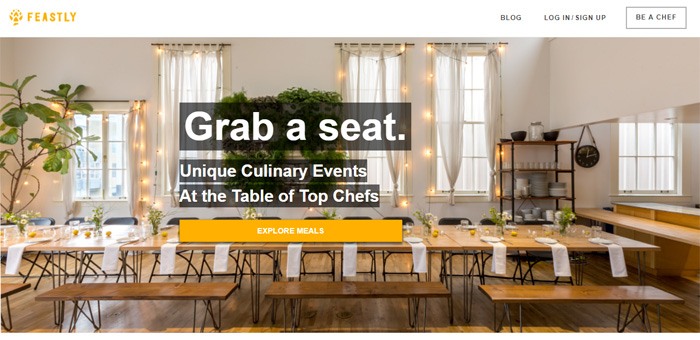 I love to cook. I am not a professional chef, and I don't really have aspirations to be one… but I DO love a good Mediterranean meal! And lately, I've been wondering if I could potentially turn my love for cooking into a side hustle. Can you really make money cooking from home?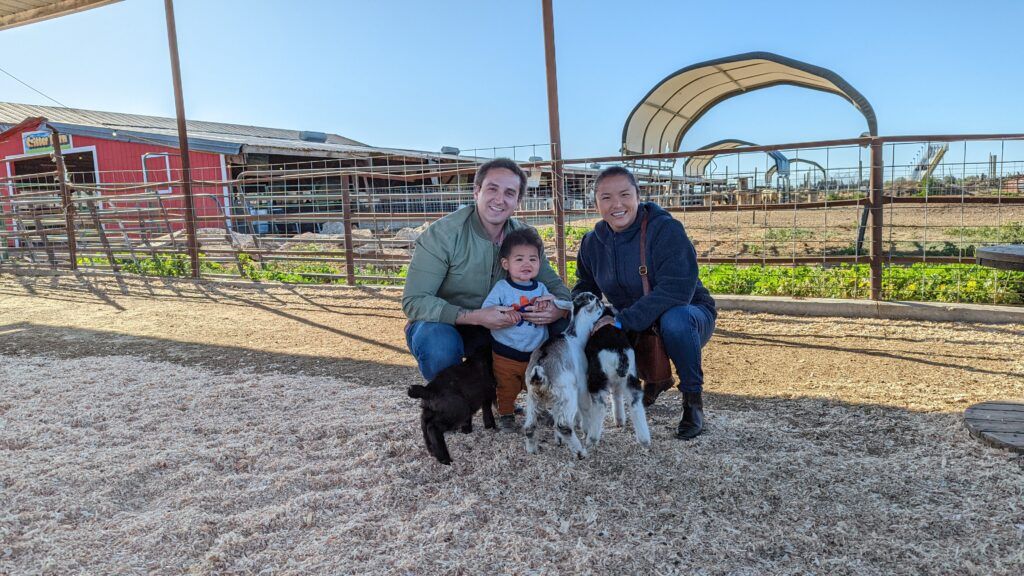 Are You Ready To Work Your Ass Off to Earn Your Lifestyle?
Are you tired of the daily grind? With a laptop and an internet connection I built a small website to generate income, and my life completely changed. Let me show you exactly how I've been doing it for more than 13 years.
As it turns out, you can.
Ways To Make Money Cooking From Home
There are actually a few different websites that help you to earn money cooking from home… and while they are all a little bit different, I'm pretty confident that anyone with a desire and a passion to earn extra money this way could definitely make use of these sites to help them in their goal.
Cooking is most certainly an art form. In fact, I like to call chefs 'food artists,' just because preparing a meal can be so artistic and creative.
But it can also be a bit expensive!
So why not share it with someone and make a bit of extra money at the same time?
That is the whole idea behind this side hustle. I've heard of people cooking and having guests over to share in the meal, and I've heard of them making some cash from the deal… but I've never looked super in-depth into it.
So today, we're going to figure out if it's actually a viable side-hustle. Nowadays, everyone needs a side-hustle! Making even just an extra $100 or so per month can really level-up your financial situation.
But you also need to come up with a plan to do it!
Could cooking at home and creating a dining experience at your own table be the answer?
Let's get into it and discuss the details.
How Do You Do It?
If you are an aspiring chef, love food, and/or love to entertain guests, then this could actually be a dynamite side hustle for you.
The way it works is pretty simple, depending on which website you plan to use.
I found three different sites that could potentially be used to help make this side hustle more viable.
Eatfeastly.com
This website is designed for chefs to test menus at private tables. Chefs regularly schedule events in their own home and use the website to share their table with guests.
The meals are usually priced at a premium… but the level of food quality is usually very high!
This website is more popular in larger metropolitan areas, but it is still a pretty awesome possibility if you want to build a side hustle based around your desire to become a professional chef.
EatWith.com
EatWith.com offers 'exceptional culinary experiences worldwide.' They also give you the opportunity to 'share unique dinners, cooking classes, food tours & supper clubs with hand-selected hosts.'

Becoming a host on EatWith is actually pretty easy. You can apply online, throw an open-table event, and bring people into your kitchen, right to your table, to sample your cuisine.
You charge based on your expenses and how much money you want to make, though keep in mind that this site seems to be more focused on local-flavor cuisine and fine dining!
Either way, it is an awesome way to make a bit of extra money if you're interested in cooking a meal, serving it, and earning a decent payout for your work!
MealSharing.com
Mealsharing.com is an interesting website that focuses on meal-sharing, though it approaches the situation from more of a social event standpoint than a 'buy food' standpoint.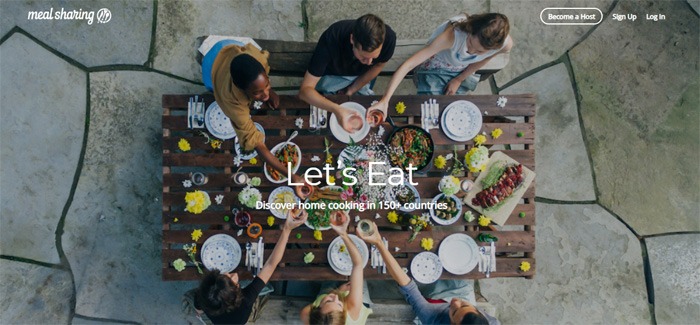 Becoming a host is super-easy on this site. You simply post a meal, people RSVP, and you make extra money as you fill up your table.
Once again, you will find that this website will tend to be more popular in metropolitan areas. You will also find lots of awesome fine-dining being offered on it as well!
But anyway, these are just three of the websites that I was able to find that could help you to find local fine dining (or sell your own for a profit) in your local area.
How Much Can You Earn Cooking From Home As A Side Hustle?
This all depends on a few different factors.
First of all, where do you live? If you live in a rural area, you are probably going to have a smaller potential customer pool than you would have in a larger city.
That is the first factor that will impact your potential earnings.
Secondly, are you a good cook?
If you are an outstanding cook, then your reputation will begin to spread as you put on events and invite guests into your home. But on the same note… if you are not a very good cook, your reputation won't be as good.
If this happens, you may find that your reviews will suffer… and that is obviously not good for business!
Another factor is your ability to network and market your side hustle. Yes, these websites are an awesome way to get started. But at the same time, if you rely completely on one or more of these sites to attract visitors, you may be left wanting when the time comes to fill up your table and serve food.
So being able to get out, network, and market your hustle will play a big role in how often you are able to sell your services as a chef.
With that being said, plates of food and places at a table on these websites range from $7 a person, to over $100 a person… depending on what is being served. From the looks of it, the average price is about $25-$30.
What Will You Need To Make This Side Hustle Work?
The first and most obvious thing that you will need to make this side hustle work is access to a kitchen. Most of the meals advertised on the sites above are literally cooked within a home kitchen… so that will suffice if that is all you have access to.
You will also need access to enough equipment to make whatever you plan on making. Bowls, cutlery, dishes, strainers, pots, pans, utensils, etc. Plus, you will need heavy equipment. You will need an oven, a stovetop, a mixer, a freezer, a refrigerator, a fryer, a steamer, a crock-pot, etc.
And of course, don't forget the food… and the skill to prepare it! Do you have what it takes to cook an awesome meal? One that is at least as good, if not better, than what you can find in a lower to mid-level restaurant?
If not, then you may want to practice and hone your skills before setting out to give this side-hustle a try. As a chef, your reputation will be on the line when you cook for people. And the only things that will help you to become a better cook are education and experience… but you will definitely need experience!
If you are already an experienced, accomplished chef, then this side hustle would actually be a great opportunity for you. This could also be an awesome way to get some experience and earn a bit of money on the side if you're interested in becoming a chef, but are still trying to get your foot in the door.
Obviously, if you aren't really that into cooking, this is probably not the type of side hustle that would benefit you. If you're not absolutely crazy about cooking and preparing a fine meal for an extra bit of cash, then this is probably not the direction you would want to go in.
My Personal Feelings About Making Money Cooking From Home
The first thing I will say is that this is a great side hustle for passionate food artists. But, it probably wouldn't earn you so much money that you'll get rich from it. You are obviously limited in how many people you can seat, and with how much food you can prepare… and even if you managed to seat an entire table and sell a fine dining experience to them, that is still only so much money for your work.
And you can only repeat the experience so often.
Opening up a restaurant is obviously the next step up past this hustle… but there are quite a few different stops in between this and that.
But still; I feel like, for the right person, this could be a pretty awesome way to make some extra money while practicing your cooking skills to level yourself up in the food industry.
You will likely not get rich with this side hustle… but if you're passionate about foodservice and cooking, this could be a fantastic way to get your foot in the door while also making a bit of extra spending cash along the way!
People passionate about food could also consider cooking (or baking) products and then sell them. I've talked about various examples on the site previously, including beef jerky, homemade jam and sugar free cookies.
Our Final Opinion Of Cooking From Home As A Side Hustle
Should you give one of these sites a try to earn a bit of extra money?
There are a lot of ways to make money online. Some are good, some not, but ALL of them are still just trading hours for dollars.
Starting your own affiliate website really is the best way to build passive income and "make money while you sleep". Affiliate websites earn income in every timezone, and can be instantly accessed by billions of smartphones across the globe!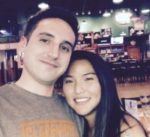 Nathaniell
What's up ladies and dudes! Great to finally meet you, and I hope you enjoyed this post. My name is Nathaniell and I'm the owner of One More Cup of Coffee. I started my first online business in 2010 promoting computer software and now I help newbies start their own businesses. Sign up for my #1 recommended training course and learn how to start your business for FREE!