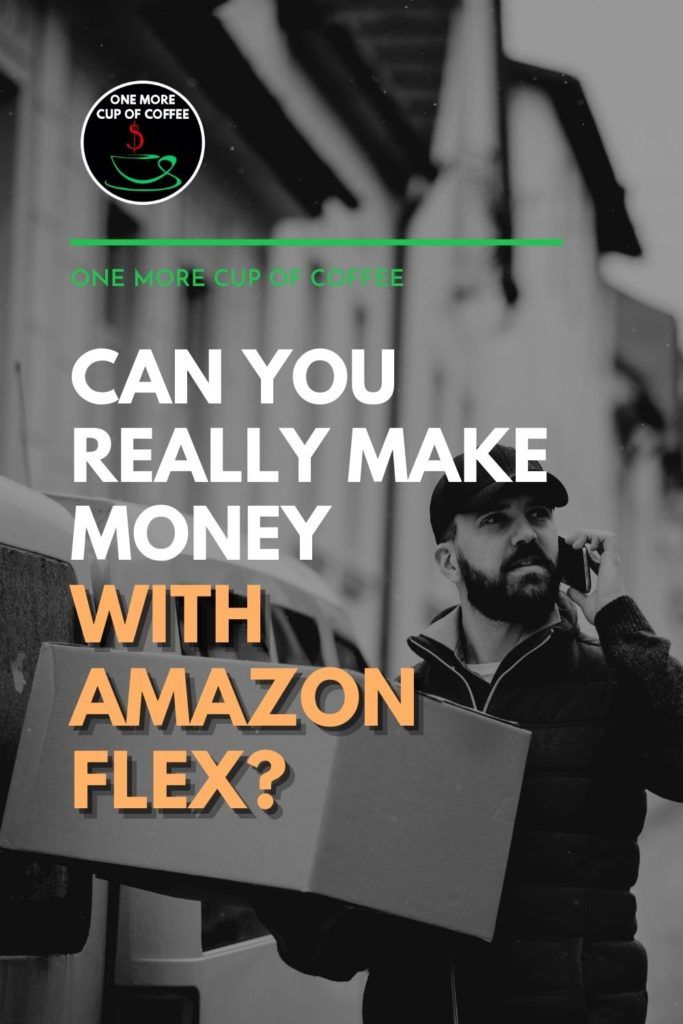 Ok, I knew that you could make money driving for Lyft and Uber. I mean, those are pretty well-known businesses at this point. But I had NO idea that Amazon would pay you to deliver packages for them!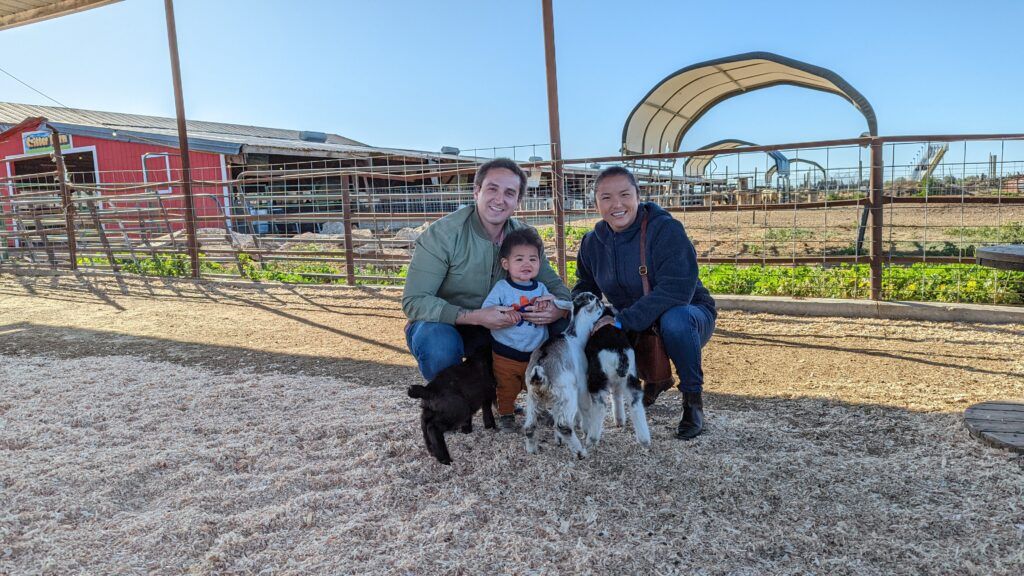 Are You Ready To Work Your Ass Off to Earn Your Lifestyle?
Are you tired of the daily grind? With a laptop and an internet connection I built a small website to generate income, and my life completely changed. Let me show you exactly how I've been doing it for more than 13 years.
Can you really make money with Amazon Flex, though? Or is this mostly a gimmick full of wishful thinking?
Making Money With Amazon Flex
Amazon Flex does sound like an amazing idea. After all, Amazon is becoming an internet giant, of proportions that are literally dwarfing other internet giants. It is little wonder that they are also offering opportunities to their fans and customers… not just products.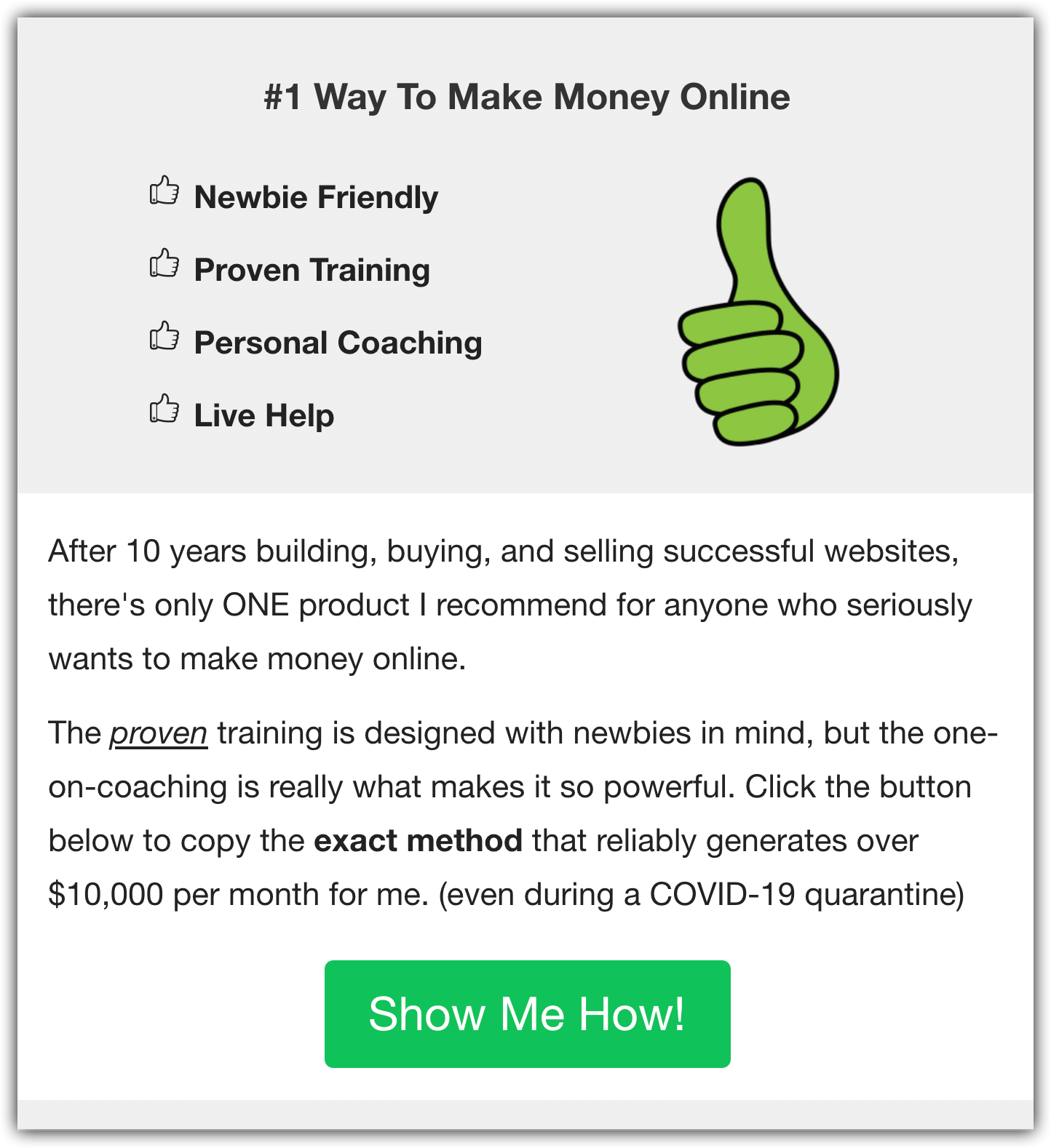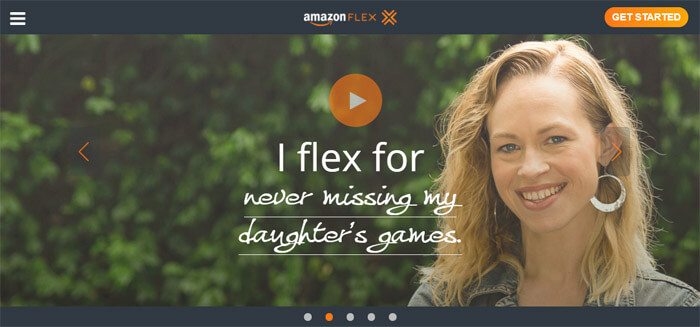 Amazon Flex: What Is It?
So, what exactly is Amazon Flex?
Well, according to flex.amazon.com (which is the official page for Amazon Flex), Amazon Flex is the process that you go through to become a 'Delivery Partner' for Amazon. On the official site, they say that this allows you to…
Be your own boss
Set your own schedule
Have more time to pursue your goals and dreams
Make $18-$25 an hour
Amazon Flex is already in 50 cities, and they are constantly adding more. So if you do not live in one of these cities, you will be a bit out of luck unless they bring the program to your city. But the good news is that there are a LOT of major cities on this list.
You can view the list here to see if your city is supported. If it is, then you are in luck!
It would seem that the program is organized through an app, which is called the Amazon Flex app. I won't go into the nitty-gritty details of how the app works, but I can tell you a few details about it. Basically, it allows you to…
Set your own schedule and tell the company when you would like to make deliveries
Pick up your packages when the time comes, which requires you to scan and load them up
Take the packages to the required destinations. The app will show you where to go, and will even give you directions for how to get there.
Deliver the packages and check your earnings. You can do this with the app without any hassle.
At this point, I had pretty much learned everything that I could without digging a bit deeper. There was a 'Get Started' button located on this page that I could click on to go to the next part—so that's what I did next.
Here is what I found.
Getting Started With Amazon Flex
Now, just to clarify, it may be important for me to mention that I can't really use Amazon Flex right now, because it is not supported in my area. I live in a rural town in the Midwest that is quite a distance away from any of the cities on the list.
So I am not surprised that I do not have access to Amazon Flex. But… I still wanted to learn about it, so I decided to learn as much as I could without actually going to the point of being required to sign up.
With that being said and understood, I proceeded to click on the 'Get Started' button to check out the rest of the site.
First, it said that I should download the app to get started, which is kind of a no-brainer. But then, it said this, which I found very interesting.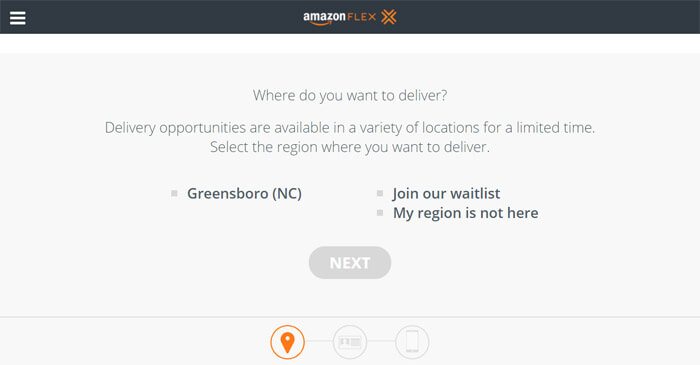 I noticed three things right away. First, there was only one city listed here. Second, you could join a waitlist. These two facts led me to believe that you could sign up to get on a waiting list if your city wasn't listed—which was the case for literally all but one city.
But third, I also noticed that you could click on the 'My region is not here' button. And I found myself curious about what this actually did. So I clicked on it.
When I did, I was taken to a form that said this.
"Sorry, delivery opportunities aren't available in your area. If you'd like us to contact you when opportunities become available, enter your info below."
There was then a contact form that I could fill out.
So this was a pretty cool process, but I was also curious about what would happen if I clicked on the one city that was available.
Here is what happened when I did.
Signing Up For Amazon Flex
When I tried to sign up for the one city that was still available, I was asked a series of questions. For one, I was asked if I was at least 21 years old, and also asked if I had a valid U.S. driver's license.
The next question was about my vehicle. It asked if I had a mid-sized sedan, such as a 4-door Honda Civic, or a larger vehicle.
Then it asked if I would be using Android or iPhone. I selected Android, as that is what I use. Then it asked if my Android device was running version 6.0 or higher, and asked if it had at least 2GB of RAM.
Obviously, this question is a bit on the technical side, so you might need to do a little bit of looking at your phone to figure out what the specs are. But once you figure this out, you should be good to go, as long as your phone meets them (which it should if it is a fairly new phone). There is also a link on the page where this question is asked that will help you to locate the answer.
Once I got past this question, I arrived at a page where I was given in-depth instructions for how to download the app. There was also a phone number you could call if you were having issues, as well as a FAQ page that you could take a look at if you had other questions.
I learned some cool things on the FAQ page. Here are some of the most important things I found out.
What I Learned On The Amazon Flex FAQ Page
First of all, I learned that you are going to need to go through a background check… so if you have a complicated history, Amazon Flex may not work for you.
Second, I found an entire section devoted to picking up deliveries. They offered quite a bit of in-depth information here, which I was quite happy to see.
I love it when companies like this give me plenty of information regarding the process behind the program—so this was quality reading that I learned a lot from.
There was actually too much written here to cover in one review, but you can view it yourself here.
One important thing to be aware of, though, was the fact that you don't actually have to make deliveries to stay eligible to make deliveries. This makes the job incredibly flexible. If you need to take time off, it will not hurt your eligibility to make deliveries.
I also found out that Amazon pays by the delivery block. So the more you can deliver, the more you will earn… though most users find themselves earning between $18 and $25 an hour for their work.
I also found out that you get paid via direct deposit on Tuesdays and Fridays. Amazon will not, however, reimburse you for expenses. If you need to pay for parking, to cross a toll bridge, or end up with some other travel-related expense, you will need to figure it out on your own as a sub-contractor.
My Personal Feelings About Amazon Flex
I run a website and am happy doing that, so I wouldn't personally work for Amazon Flex. However, it seems like an interesting side-hustle, as long as it's in your area. As Amazon expands, Flex should be available in more and more areas.
It's a great gig for people who can leave the house and deliver packages throughout the day, or on set schedules like evenings and weekends. For some people, like moms, it may not be as convenient since you're tied to the home.
For folks who enjoy gig and sharing economy jobs, including those that allow you to earn through food delivery and package delivery, Amazon Flex could be another great addition to your "stack" of income options..
The downside to Flex is that it's still a job. You are trading time for money. When you stop working, the money stops coming in.
That's why I started a website. The site keeps working, even when I'm sleeping or on vacation. I do have to work! But when I stop working the results keep coming in, and each day of work stacks on previous work to compound results, snowballing income year after year.
Make Money With Amazon Flex
There are thousands of different side hustles you could do to earn some extra money on the side, and which one "clicks" for you depends on your personality and goals. However, there's one side hustle that makes an insane amount of money and works for anyone.
Starting an affiliate website is an incredible way to earn extra money because you can do it from your home on a laptop, and work on your business in the evenings and on weekends. The income potential is huge, and it's easy to scale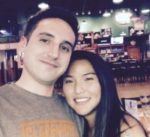 Nathaniell
What's up ladies and dudes! Great to finally meet you, and I hope you enjoyed this post. My name is Nathaniell and I'm the owner of One More Cup of Coffee. I started my first online business in 2010 promoting computer software and now I help newbies start their own businesses. Sign up for my #1 recommended training course and learn how to start your business for FREE!