When you're looking for a hotel and dont know where to go, whats the most legit website to search on? HOTELS.COM. I mean, it's right there in the name after all.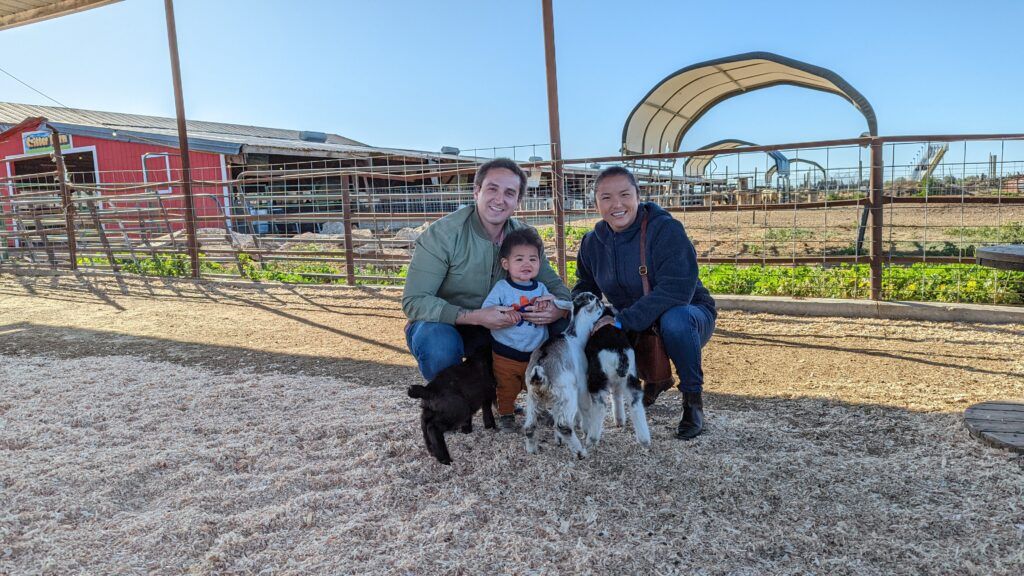 Are You Ready To Work Your Ass Off to Earn Your Lifestyle?
Are you tired of the daily grind? With a laptop and an internet connection I built a small website to generate income, and my life completely changed. Let me show you exactly how I've been doing it for more than 13 years.
But what is offered on Hotels.com and what can you do with their affiliate program?
First off, Hotels.com offers incredible deals on hotels around the world including almost all countries and cities that you'll want to go to. They have one of the widest selections of accommodations on the internet including all of the major hotels chains and properties.
If you love travel, then you will probably love the Hotels.com affiliate program as well. Affiliate programs are the newest trend among travel related content creators online. When you join an affiliate program through different companies, they give you access to specialized affiliate "links" which are specific web URLs or graphics which have your unique partner affiliate ID embedded into them.
When you refer customers to the Hotels.com site, they give you a cut of the profits if that customer ends up making a purchase. In the case of Hotels.com, if they end up booking at the a hotel after you referred them, you'll get a commission from that!
They're not the only game in town though, and there are plenty of other hotel affiliate programs worth considering as well.
What Type Of Products Are Featured?
With a name like Hotels.com, it's no doubt that hotels is what they specialize in! With Hotels.com you can expect one of the largest repositories of hotels including boutique hotels, large chain hotels like the Hilton, Best Western, Marriott, Wyndham, Inter Continental, La Quinta, Hyatt, and many more.
Hotels.com is one of the best sites chosen by millions every year to get the best prices on hotel accommodations and includes a great reward program that allows travelers to earn back a little bit of what they're spending. No matter what level of traveler you are – the once a year type, or the repeat business traveler, it's a great site for you to use in your search for the best hotel to fit your needs.

Using Hotels.com is also very easy to use. Just enter the city and dates you're going there and you'll be presented with all of the available hotels for that area. Sort it by price or star ratings which are by actual guests from both Hotels.com and TripAdvisor to give you some of the largest guest ratings anywhere!
They also allow for sorting of hotels based on the most common landmarks and attractions in each city to make it easy to decide which hotel location is best for you. There are also specific hotel categories which are for single travelers looking for a low-cost option and dont mind sharing their room with other travelers.
What Is The Commission Rate?
If you haven't decided yet that you'll love working to promote Hotels.com, then lets dig in to how much the commission is through their affiliate program and you may change your mind. Affiliate programs offer a commission to their affiliate partners because it's YOU that does the hard work of advertising for them and writing content about their website. You're part of the reason they have traffic going to their site to purchase their hotel accommodations.
When you're a Hotels.com affiliate partner, any sale thats achieved from your referrals, you get 4% of the total sale made on the hotel. The average hotel room on Hotels.com is $80 per night which means you get $3.20 of it for simply referring them. We all typically don't stay for just 1 day, so if that customers gets 3 nights and you have 10 customers referred thats already $96.
The 4% commission is pretty standard across most hotel affiliate sites which range between 2-6% overall. If you're looking at getting started with a travel related affiliate, Hotels.com doesn't let you down in terms of commission on sales!
Alternative Affiliate Programs
There are so many travel related affiliate programs out there that it's hard to keep track of them. While they all mostly have the same listings, often their prices and their affiliate commission rates can differ between each of them. Here's a few of the other travel affiliate programs out there to help you in knowing the competition:
Website Ideas
These days, travel is what keeps us sane and the world in the digital age has grown way bigger than we can ever expect to be able to explore. Whats great is that it makes us dream – so what kind of website are you going to design to help the world dream bigger?
If you're a world traveler and you're already going places, take as many photos as you can of those places and start to document the experience in those places in a travel blog. What was it like when you landed in the airport? How did you get around while you were there? What are the best attractions in that place? Was the food interesting? What experiences did you have with immersing yourself in the culture?
If you're not a world traveler, but you still love to travel locally, well there's so many people just like you! Start close to home and document what does your hometown have that may interest outsiders (or locals). Is there a mall? Is there a museum? What about the local parks and wildlife sanctuaries? Every city has history and something great to explore. From there, start to branch out to the other cities and attractions nearby within your state. Before you know it you'll have covered so much of your own state that you'll be ready to leap to the next one.
Don't forget as well about "budget guides" which are extremely helpful to all types of travelers or maybe you want to go on the flip side and do "luxury travel guides" for the more wealthy travelers out there.
Can You Make Money With The Hotels.com Affiliate Program?
There's so many different ways to make money from Hotels.com and other travel affiliate programs! Whether you're getting into the Travel related niche, business trip niche, or whatever your specific website theme, you can use Hotels.com easily to make money.
Step 1 of making money is by deciding on your concept and start creating great content. Don't flood your page with "Hey visitor, go check out this hotel" right away. Start with creating useful content like travel guides, city/restaurant reviews, and other content which people will want to use.
Once you have enough content, then it's start to use the affiliate tools to add links and banners on your website to attract potential buyers.
To use the Hotels.com affiliate program you can get started by signing up with their 3rd party affiliate manager CJ Affiliate. As soon as your CJ profile is created you can search for Hotels.com in the "Advertisers" list. Each company approves you manually and as long as your site has enough content on it and is travel related they'll approve it.

Once approved you'll see the Hotels.com affiliate page like above. You'll see everything here including the affiliate commission %, the average earning per affiliate, and you'll see a button that says "Get Links". This is where you can get access to the affiliate tools. Here are the affiliate tools that Hotels.com has available:
Text Link: Depending on what you're talking about on your site, you'll want to hyperlink to different areas of Hotels.com's website. You may want to refer them directly to the home page of Hotels.com's website or to show you deals in a specific area. The URLs allow you to hyperlink text or images so customers can get there easily.
Banner: The banners are graphic images which show Hotel.com's services, deals and discounts. These can be placed throughout your website anywhere – header, footer, or even in the middle of the content where it seems appropriate.

Pros/Cons of Working With Hotels.com
Hotels.com has really great deals on accommodations around the world, so if you haven't made your decision yet on which affiliate program you want to sign up for, here's a quick summary of the good things and the bad things:
Pros:
Very good deals on hotels around the world including some of the lowest prices for budget accommodations.
Good commission rate starting at 4% of each sale going to you.
Easy to use website and affiliate program tools.
Cons:
Cars and flights are not includes as booking options which are available on other travel sites.
High competition online within the travel related field.
I know there's a lot of travel related affiliate programs out there and I'll get to them all eventually, but if you have one that you love working with tell me in the comments below!
The Internet's #1 Affiliate Training
It sounds like you're pretty familiar with the basics of how affiliate marketing works. Awesome! But is your website profitable yet? Are you stuck spending hours wondering why you aren't seeing results yet?
You aren't alone. Most newbie affiliate marketers are a little lost, jumping from one "how to" guide to the next, hoping to learn the secret sauce of how to make money with affiliate marketing
I was able to turn my basic niche blog into a six-figure earner in 18 months following the training from this company. They focus on building a sustainable business that will earn for years, not just a website that will "game" search engines for temporary rankings. That's why 8 years later my websites are still earning and still growing.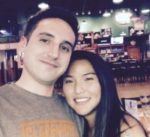 Nathaniell
What's up ladies and dudes! Great to finally meet you, and I hope you enjoyed this post. My name is Nathaniell and I'm the owner of One More Cup of Coffee. I started my first online business in 2010 promoting computer software and now I help newbies start their own businesses. Sign up for my #1 recommended training course and learn how to start your business for FREE!