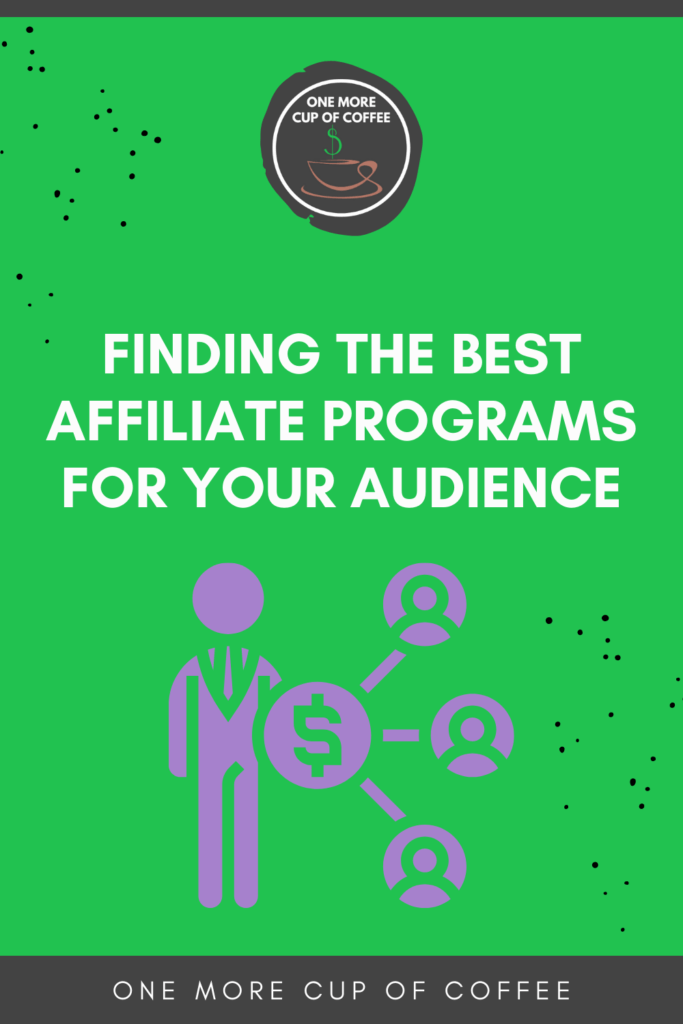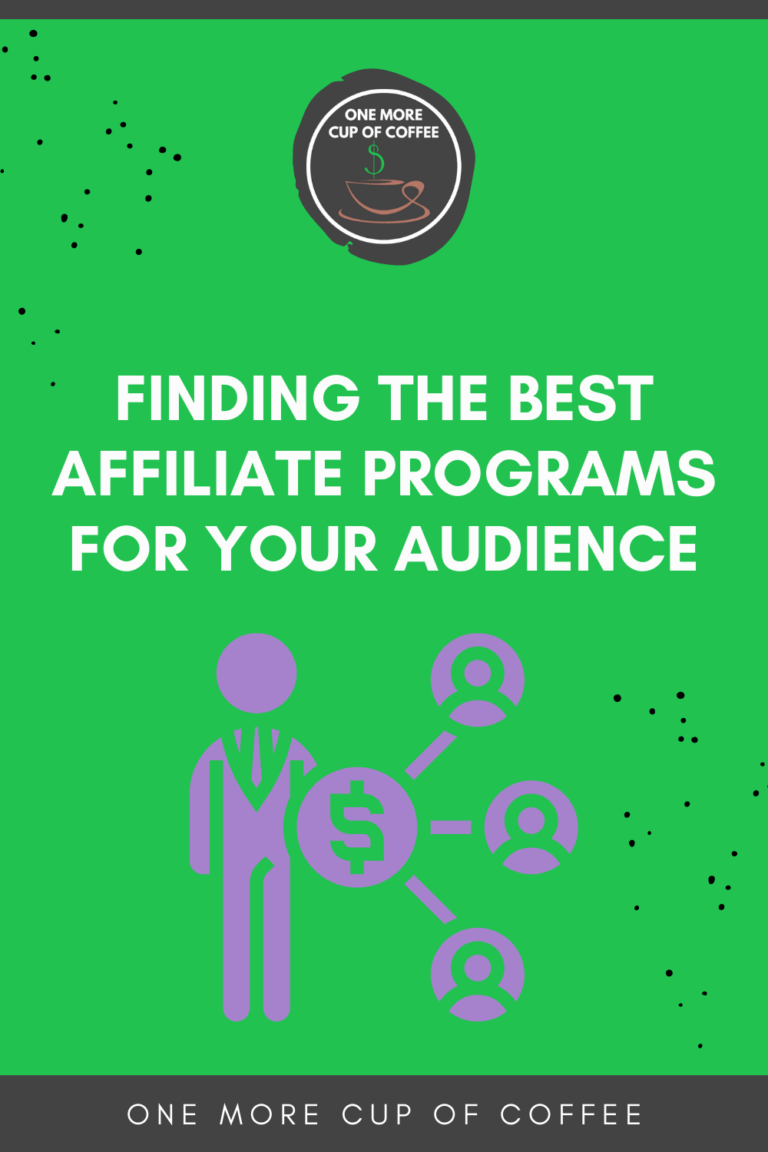 Affiliate websites are a massively untapped potential source of income for anyone who has the time and interest. Once you've got your niche figured out and your website running, it's time to look for affiliate programs to monetize your content.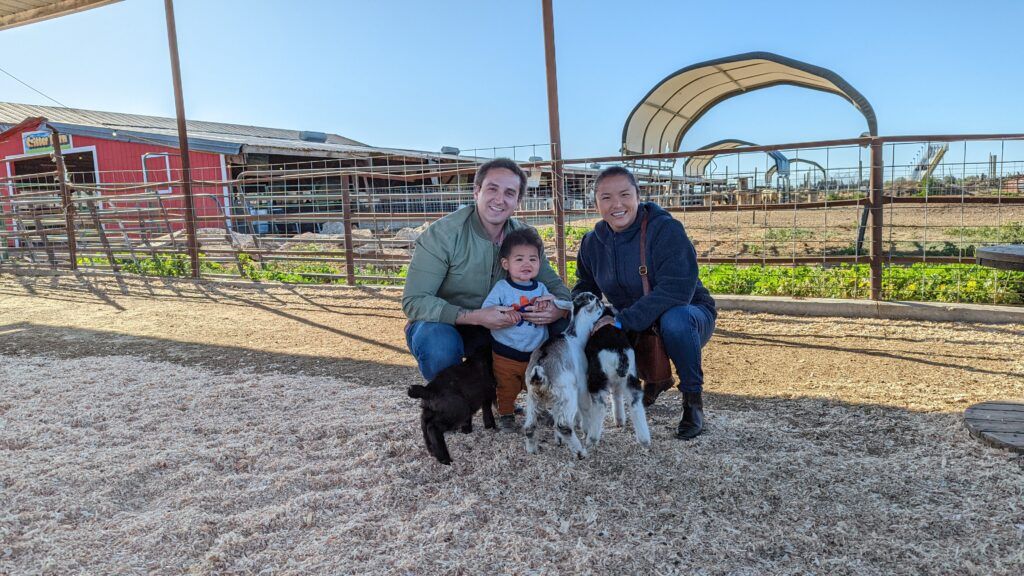 Are You Ready To Work Your Ass Off to Earn Your Lifestyle?
Are you tired of the daily grind? With a laptop and an internet connection I built a small website to generate income, and my life completely changed. Let me show you exactly how I've been doing it for more than 13 years.
Why build a website first, then look for affiliate programs? Is that backwards? No, and here's why.
There are hundreds of thousands of affiliate programs out there. There's always going to be some kind of connection between the topic if your website and some kind of affiliate program. Always. I've done affiliate program research for 5 years straight and covered hundreds of topics and still haven't found the bottom of the rabbit hole. There are innumerable companies in every industry imaginable. You just need to do the research to find them. I can show you how to do it..
On top of that, once you start getting traffic and making sales, more opportunities you never considered or heard of will open up as well.
What You Need To Know About Affiliate Programs
How To Find Affiliate Programs
9 Qualities Of A Good Affiliate Program
Rejected From An Affiliate Program? Try This!
Final Thoughts
How To Find Affiliate Programs
Basic Google Search
Who would have guessed, the most reliable way to find a good affiliate program is with a simple Google search. This is not the only way, but it's a great start. Simply search for "my niche" + "affiliate program". Not only will you see individual companies advertising their affiliate program, you'll also see lists and reviews that will provide deeper insight into individual affiliate programs and compare similar companies.
For example, I do a weekly roundup of top 10 affiliate programs based on category. I've covered everything from genealogy, to kids fashion, to luxury watches.
I also do individual affiliate program reviews, including Walmart, Dollar Tree, and Onnit. I'm up to over 50 so far and counting!
When you look in Google, be sure to dig deep into at least page 2 and beyond. Companies may list their affiliate program on their website, but many of them do not make an effort to promote it.
You can also search for "company" or "product" + "affiliate program" to see if a specific company has something available.

Affiliate Networks
Many companies will use affiliate software to run their program, or even develop an in-house solution. However, the vast majority of companies use affiliate networks to handle links, payments, and support.
When you sign up to one affiliate network, you instantly get access to thousands of affiliate program at once. You'll need to apply to each program individually, but many are set to just auto-approve as long as you have a functional website.
Here's a list of 25 affiliate networks. However, my favorites are as follows:
I've worked with those particular networks for many years, and they even helped me earn $25,000 for the month in December 2019, and the earnings have still grown from there.
The cool thing about joining a quality affiliate network is that you'll get access to affiliate programs which are not listed in Google.
Private Contact
If you have traffic and rankings in Google, you can email specific companies to see if they have an affiliate program they don't advertise. Some brands have exclusive affiliate programs that won't turn up in Google. They may recruit on other platforms, or just wait for enthusiastic individuals to contact them to ask.
Even if a company doesn't have an affiliate program, they may be able to create a discount code for you. This can track your sales, and they can negotiate how much they compensate you per sale or even per lead. I earn $500/month with a private contract for an affiliate company and they measure the traffic I send them, without tracking specific sales numbers.
9 Qualities Of A Good Affiliate Program
1) Large Commissions
As a marketer, you need to be honest about your recommendations no matter what you're paid. Even so, the size of commissions does matter. Will you set up a rockstar campaign for a $1 per sale compensation? Probably not. On the flip side, it's not unreasonable to take a few months to set up a comprehensive marketing strategy to promote something where you earn $1,000 per sale.
In other words, you need to take a close look at how much money you make for your work. This is a business!
If you are writing about products that cost the end user $5, you will have to sell tons of them every day to make a decent living. You need high traffic and high conversions to make decent income. Whatever it is had better be very popular, and you'd better rank well.
Amazon pays a measly 4% commission. Contrast that with some affiliate programs that pay 100% commission for the first sale and a 20%+ commission for recurring sales. It's always worth looking for high paying affiliate programs that could fit with your niche.
If you find a program that pays $50 per sale, or even $100 or $1000, then you have to just make one sale per day to start making some serious money. Here's a list of 44 high ticket affiliate programs just in case you think $1,000 commission aren't real.
It's a lot easier to convince one person to buy something for $100 dollars, than 100 people to buy something for $1.
2) Recurring Commissions
This has been my best discovery during my time as an affiliate marketing. Recurring commissions really, really add up over time, and can create passive income over time.
With one program I make 13% for every sale, and all sales are part of a monthly payment for the customer. The service is cheap that in dollars, I actually only earn about $1 per sale. But over the course of many years, I've grown my recurring commissions to more than $1500 per month in recurring fees.
If there is one suggestion I could make that would heavily increase your chances of success, it would be to find an affiliate program that pays recurring commissions.
3) Incentive Bonuses
Another thing to look for, which most programs don't have, is rewarding affiliates for results through incentive bonuses. Actually, a lot of places kind of leave you on your own and don't really care what you do as long as you don't spam. Basically, they want people to work for them, and are happy to pay them fairly, but they don't invest too much time into engaging with their affiliates.
Some of the higher quality programs with a good affiliate team have pretty cool rewards though.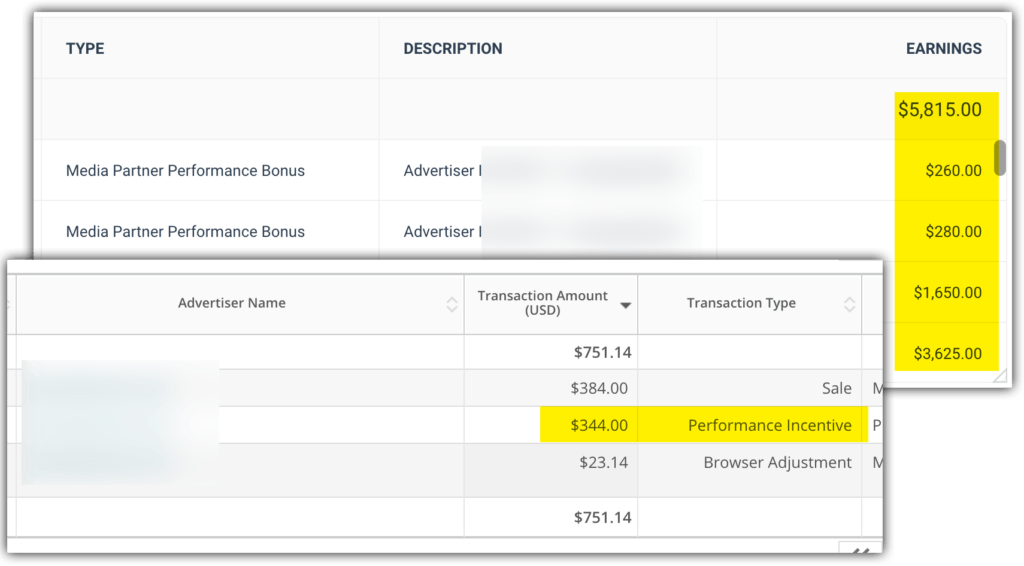 Some companies may increase your commissions after you hit a certain threshold, or just pay out one-off bonuses number of sales generated.
Some companies might even have competitions as well. One time I won $1,000 because I had the 10th most sales within a product launch period!
4) Active Affiliate Managers
I don't always like my active affiliate managers, but there is definitely an advantage to them.
As I mentioned above, most programs don't really bother you. I kind of like this because it allows me to do my own thing, and not have someone look over my shoulder. Basically, it gives me freedom to so things my way, which fits into the whole 'work from home' vibe.
However, having an active affiliate manager can be a real asset to your business if you are laser-focused on promoting their product. It means that you have support when you have questions, or things break. They might tell you when a new product is about to be released, or read your content and tell you about mistakes they find (spelling, or informational). This can increase your clicks, conversions, and bottom line.
Sometimes it's just nice to chat to someone that knows the product you promote better than yourself and can explain things about it you didn't know or fully understand before. I've even had some managers go out and outsource graphics for me to use on my site, or Skype me to explain some things about the product they're selling.
You are on the same team! When you make money, they make money. Working together with smart people is good for your business, and will definitely result in more sales, and a happier customer (then more sales after that).
5) Good Marketing Material
Marketing material like graphics and banners are not super important, but they can be useful, especially for newbies who don't have the skills to make their own material.
Most affiliate programs will have a couple of graphics you can use, but many do not. You may find that some affiliate programs have a very robust support system, and can even create custom landing pages, giving you the ability to hone your affiliate funnel. Small things like uploading your logo, or color-matching the material can help with the "flow" of your sales funnel.
I wouldn't base my decision whether or not to work with an affiliate program based on the availability of marketing material, but it's a cool bonus when they offer these extra tools.
6) Evergreen Niche
An "evergreen niche" basically means that there's always a market for that industry.
Videos games is an ever green niche because since the 80's there have been a steady stream of new games, new technology, and more and more people are interested in video games all the time. Video games aren't going away any time soon.
Weight loss is another evergreen niche. Every January you can bet that fitness magazines will be running covers about how to lose weight after the holidays. Every summer you can bet that people will want that bikini bod. There will be a steady stream of folks trying to lose weight before a wedding.
iPhone 5 cases is not an evergreen niche. In 12 months there will be a new iPhone. Fidget spinners is not an evergreen niche. The fad lasted about 3 months and then died out very quickly.
7) Good Tracking Link System
When you get a bit more advanced and start making some sales, you will start to wonder where those sales are coming from. Link tracking system allow you to know which links are converting the best so you can optimize your content for more sales.
Right now, you probably won't care about tracking links. Any money is good money, right? But when you have hundreds of links and make 20 sales one day and zero the next, you'll want to know what happened, and how you can fix it. Did you know that typically 80% of sales are made from 20% of links? I'll bet you wish you knew which 20% it was!
Some programs offer ways to set an ID for each link, so when a sale comes in, you know which link it was. Some places actually have ways of telling you which ad it was, or which page on your site it came from without any tracking on your side at all! Here's the link tracking from the Impact affiliate network.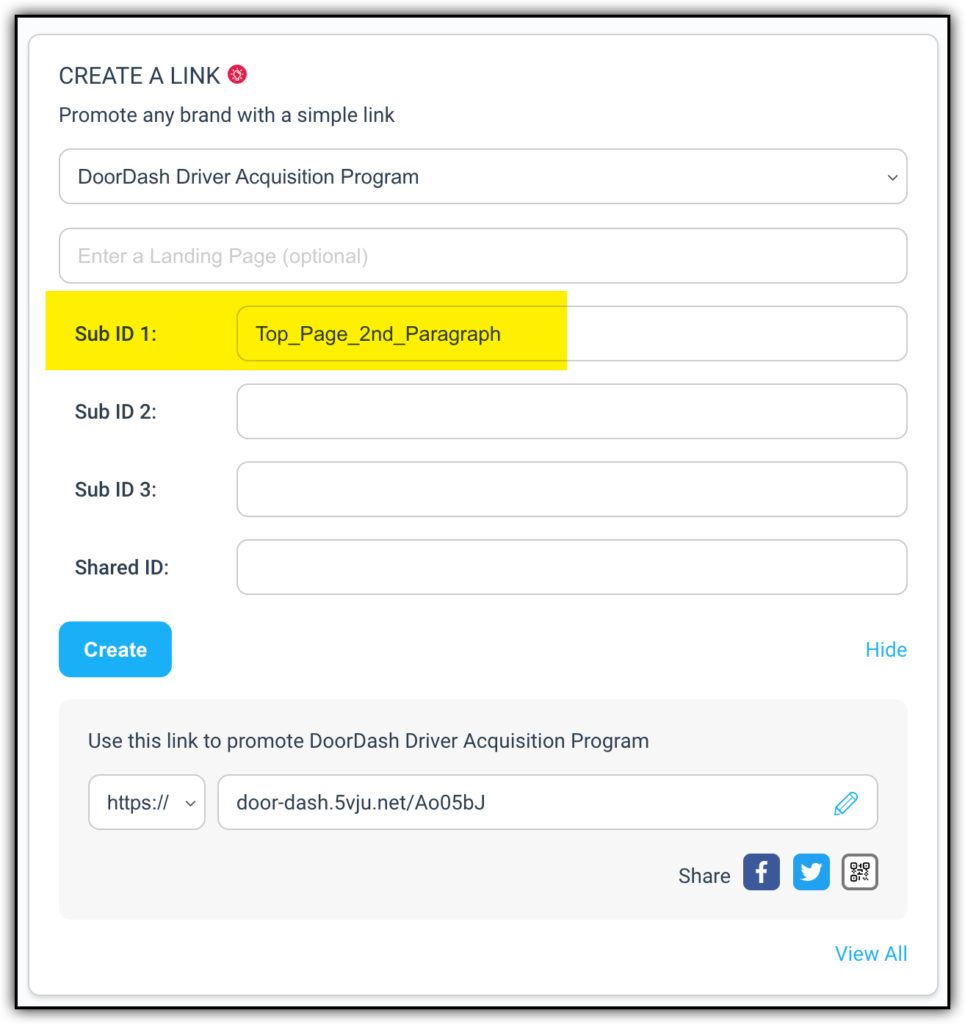 Many companies have nothing useful at all, and require you to get your own link tracking software.

8) Reliable Payouts
Check to see how long the affiliate program has been around. Unfortunately, affiliate programs die out all the time. It's would be a huge bummer to spend lots of time and energy trying to promote one specific product or company and they just close down their affiliate program!
See how long this company and their affiliate program have been around, and Google for complaints as well.
There isn't a surefire way to know how long an affiliate program will be around. In general, I look at the quality of their affiliate signup page. If I'm skeptical, I'll email the affiliate manager and see if I get a response.
9) Good EPC Numbers
EPC means "Earnings Per Click". It's a standard measurement to show which products are getting sold the most. This makes it easier to compare companies in the same industry. A furniture company with an EPC of $50 is probably going to convert better for you than a furniture company with an EPC of $2.
Basically, it's looking at all clicks and all sales across all affiliates, how well is this product converting. A high EPC it means that many affiliates are making sales with this company. It could be a hot product, or it could be a strong marketing funnel.
EPC numbers do not provide a strict rule of what's good or not good to promote. It's just one way to compare similar products. For example, if you were looking at two companies that sell diet shakes, and one has an EPC of $2.50 but the other has an EPC of $0.30, there's a decent chance that the first company has a better conversion rate.
It might be that the products are just better. It could also be a more effective sales page, or even due to follow up email marketing campaigns.
You never know though. It might be just because the second company is newer and no affiliates have taken the time to do a proper campaign promoting them.
Rejected From An Affiliate Program? Try This
Getting your affiliate application rejected isn't that big of a deal. There are a number of steps you can take.

Make Your Case Over Email
Assuming you have a website and traffic, most affiliate relevant programs will accept you. Some are super particular about their affiliates, but most are not. If your application is rejected, it may have been an automatic rejection on accident.
Contact the affiliate manager via email and ask if there's anything specific you can do to get approved. Many times, they just want to know you're human and actively working to promote their products, so will approv you right there.
Worst case scenario is that they explain what you can do to get accepted, then you get it done! One time I was rejected because I live in California and there was some issue with taxes, so it wasn't my fault!

Keep Building Your Blog More
It could be that you just don't have enough traffic yet, or your website looks like garbage. In that case, just put your head down and get back to work for a few more months! More keywords. More content. More publishing.
If you have enough traffic, they won't be able to ignore you!
Next time you apply you can come back at them with statistics to show you have X amount of website traffic, a list of what relevant keywords you rank for, and what percentage of visitors convert into clicks to their website.

Traffic = Money (No Matter What)
Let's say you get rejected across the board for all the affiliate programs you wanted join. This is highly unlikely, but let's just say it happens. How are you going to make money?
Display ads can earn really good money with enough traffic. I have a site with 10k visits a day that earns $300/day from display ads alone. I have another site with 3k visits a day that gets about $100/day from display ads.
It's pretty amazing that these two websites combined are earning over $9,000 per day without selling any products at all. Just write whatever you want! Of course, all your content should be keyword optimized so you don't publish into a black hole, but I just mean to say that you don't have to be earning from affiliate links in order to earn money from your website.

Promote Alternative Affiliate Products
Lastly, you can just promote alternative products. Many times, Product A is not "better" than Product B. You just prefer it.
If Product A affiliate program rejects you, look at the market and see which audience prefers Product B. Can you change your content to suit that audience? What aspects make Product B a better choice, and can you highlight those?
You don't have to start trash-talking Product A to sway people into buying Product B. I just mean that you can rethink how you write your content to fit with an affiliate program that will actually pay. You can also use that data to get approved.
It's not unreasonable to approach an affiliate manager with your data. "Look man, I'm converting at 12% for Product B. I really want to promote your Product A because it's clearly better…". You can also use this as a negotiation tactic if one company pays less than other similar affiliate programs.
What a lot of new affiliates don't realize, however, is that affiliates have the power, not the affiliate programs. New affiliate site owners are usually ecstatic to be accepted into their first affiliate program like:
"OMG. Amazon Associates just approved my account!".
While it's nice to write your first product review and get a few clicks to your first affiliate links, as time goes on you'll realize that affiliate companies are desperate to work with effective affiliates. The 80/20 principle rings true in this case, and only 20% of affiliates actually bring in any significant revenue for companies.
If you can get your clicks and sales into that top tier of marketers, there's a lot of cool stuff waiting for you on the other side. Bonus payouts, special offers, higher commissions, and even free tickets to conferences are more common than you think.
Final Thoughts
Now that you have an idea of what types of companies you want to promote, or even some specific companies that will fit your niche and your brand, it's time to start looking more specifically at some affiliate offers & products you can promote on your website.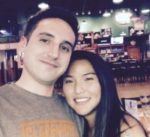 Nathaniell
What's up ladies and dudes! Great to finally meet you, and I hope you enjoyed this post. My name is Nathaniell and I'm the owner of One More Cup of Coffee. I started my first online business in 2010 promoting computer software and now I help newbies start their own businesses. Sign up for my #1 recommended training course and learn how to start your business for FREE!