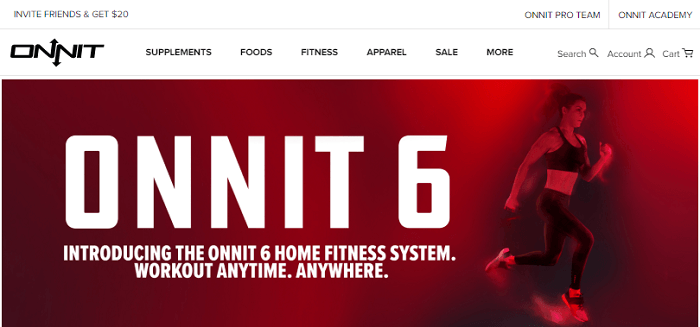 Fitness addicts, here's some great news for you! Onnit has their own affiliate program which is an awesome way for you to continue focusing staying fit and healthy while making a bit of cash on the side. They allow their affiliate partners to advertise their many different supplements, foods, apparel, and other fitness/health related goods on their websites, blogs, and social networks.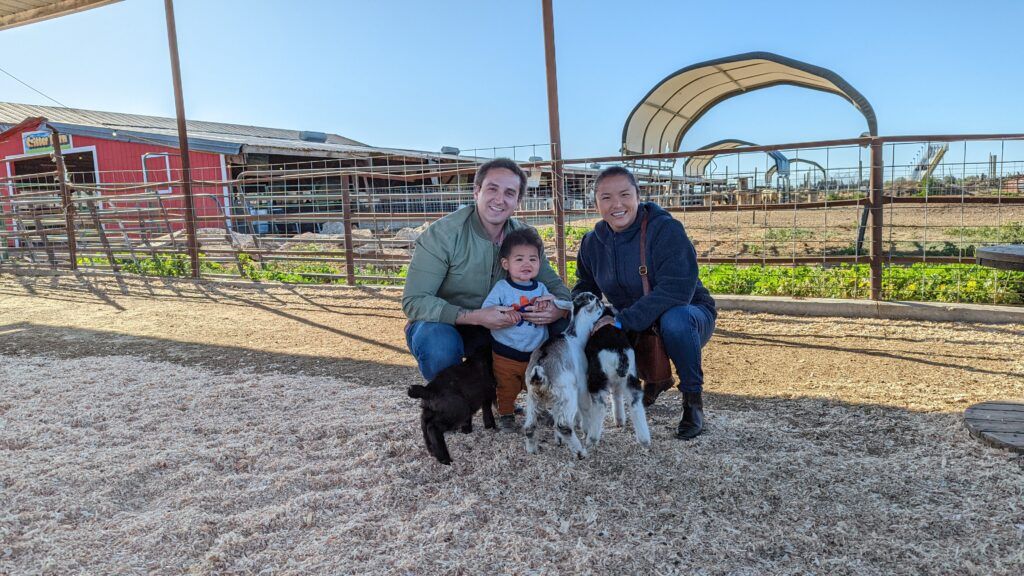 Are You Ready To Work Your Ass Off to Earn Your Lifestyle?
Are you tired of the daily grind? With a laptop and an internet connection I built a small website to generate income, and my life completely changed. Let me show you exactly how I've been doing it for more than 13 years.
For those not familiar with affiliate marketing, for Onnit specifically it allows you to apply to become an affiliate partner. If approved, when you advertise for Onnit's products you receive a certain commission on those products. The more customers you refer that convert into potential sales, the more you earn! The great news too is there are no fees, the customer doesn't pay anything more, and it doesn't require you to 1:1 sell to customers.
There is nothing needed to qualify for Onnit, but you do have to apply and wait for the company to approve your application. You can apply here as an affiliate: https://www.onnit.com/affiliate-program/
Onnit is part of the Impact Affiliate Network. Don't have your fitness blog yet? Here are some fitness blog name ideas.
What Type Of Products Are Featured?
Onnit is a supplement, food, and fitness company which specializes in products made from all natural earth-grown ingredients. They have worked tirelessly since 2010 to create some of the best nutritional products in the world. Their products focus on creating what they call the Total Human Optimization by combining great supplements with the right eating habits and proper fitness equipment to achieve that.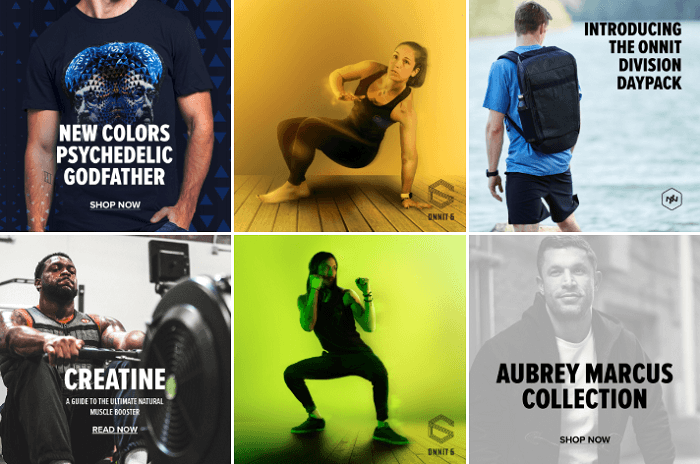 They offer the following products online:
Supplements: Their supplements include a wide ranging variety of daily multivitamins, performance enhancing supplements, sleep assistants, key nutrients, vitality, and immune boosters. No matter what your body is lacking or needs a jump start on, they have some great natural products to meet your needs.
Food: Many great nutritional supplies to keep you healthy by ensuring all key nutrients are present in all of your daily meals. These food supplies include snacks, bars, coffee and tea, protein shakes, power foods, oils/fats, and other great kitchen supplies like healthy salts and cocoa.
Fitness: If you want to create your own home gym, or just want a few items for those days you cant travel to the gym due to weather or time constraints, Onnit has some awesome fitness equipment. They have ropes, kettle bells, clubs/maces(a spin on the kettle bell), medicine balls, and some really awesome Star Wars and Marvel themed workout equipment as well.
Apparel: While anyone can run out and get Nike or Adidas gear, it's nice to have some hardcore fitness buff apparel to stand out from the rest. Onnit has some really sleek fitness clothing including tshirts, hoodies, tank tops, shorts, hats, performance equipment, yoga gear, bags and backpacks, and much more.
This is by far one of the most comprehensive online one-stop-shops for all fitness, workout, and health-nut enthusiasts out there.
What Is The Commission Rate
The Onnit affiliate program could really make a great contribution to your fitness affiliate income because they have a great commission plan with you getting 15% of all orders made by those customers you refer. That is 15% off any apparel, supplements, food, or fitness gear. Compared to other affiliate programs which offer you around 5-7% on average for product purchases, this is a really great commission on product sales at 15% flat commission.
Additionally, it isn't only a one-time commission but you will receive the 15% commission on that customer from the time you refer them up to 45 days. If you refer them again and they click your affiliate links these refresh each time for an additional 45 days.
On top of the 15%, you also get a $10 referral for any customer who tries one of Onnit's different free trial programs including ones like Alpha Brain, New Mood, and tech Sport. Once you refer a customer for a free trial and they sign up for any of the trials, you'll get a $10 referral bonus. Getting customers to sign up for a free program and you get paid is incredibly easy!
Alternative Affiliate Programs
There are quite a few alternative programs that you can check out as well if you want to compare each program and their products. The most well known one is Bodybuilding.com. Other companies like Outlaw and GNC used to have affiliate programs, but they do not have them anymore.
Bodybuilding.com offers the same 15% commission on orders completed for new customers and for existing customers they give you a 5% commission. The only difference is that Bodybuilding.com sells other companies products and not necessarily their own only. I still suggest Onnit as they offer a unique brand that gives you a more personalized approach.
If you want another partner affiliate company which will compliment Onnit, I'd highly suggest utilizing the different food delivery/meal delivery companies like Blue Apron and Hello Fresh. Both of these have great affiliate programs and they each support healthy lifestyles without sacrificing taste. Blue Apron offers a $15 commission for every new customer and Hello Fresh offers a $25 commission for each new customer.
These are great secondary ways to earn money as well and they go perfectly together with Onnit.
Website Ideas
With Onnit having such a broad range of fitness and health related products, you really have a long list of topics you can create websites on. If your focus is more on eating right and having a healthy diet, their products can be used to compliment that. If you are more into lifting and body-building then they can be a great pair for that too. Lets break down those two more in-depth.
We all know that eating right and getting the proper nutrition is really important to keep you strong, healthy, and ensuring you live a long life. If you're into cooking healthy things, why not create your own website that promotes eating right. Blogging your daily favorite recipes, how to shop for healthy food without breaking the bank, and then of course how to supplement your healthy cooking with products from Onnit. Sometimes you're in a rush so throwing in a protein shake or bar is the perfect way to ensure you dont hit the fast food restaurants when you're in a rush.
Another great website idea is structured around weight lifting and bodybuilding. If you love to lift weights and get ripped, why not help others to achieve the same thing. Starting a blog doesn't cost very much (depending on the site, it can cost you nothing at all). Simply design your site and document your workouts on a daily or weekly basis. Teach others how you use supplements like amino acids, proteins, and pre-workouts to keep you strong. If you love kettle bells as much as Onnit does, then you'll love their products!

Can You Make Money With The Onnit Affiliate Program?
There's always ways to make money with any affiliate program, but the Onnit one is a sure-win one. With the free-trial $10 referral fee for their products it's a no-brainer to get people to sign up.
Lets talk about how you use Onnit's affiliate program for getting customers to Onnit site and the different tools they have available to you. Onnit provides you with two key tools that you can use on your blogs, websites, and social media networks: text links and banners.
Text Links: The text links are perfect for embedding into text as hyperlinks when talking about different products, services, and lifestyles. I use text links often in the middle of a discussion just by adding it as a hyperlink. Hyperlinks dont take the reader away from the discussion you are trying to have but it shows them where they can go to get more information.

Banners: For beautiful advertisement of Onnit's products and equipment, banners are often the best way to go. Onnit has many different types of banners available using their portal under the "links" tab. These banners can be placed in your websites header, footer, or sidebar. I personally suggest to place a banner on your sidebar for great advertisement. You can also place one in the body of your posts where it is appropriate when the discussion matches the banner.

There are many different ways you can use the text links and banners, but the key to driving customers to see the products is to create amazing content. Creating great videos and great blog content will show your viewers why you love the products. Match that with links to the content and you'll drive sales in no time. Especially the free trials of Onnit for that easy $10!
Pros/Cons of Working With Onnit
While Onnit has been around for many years and has proven to the market that they are a good company with incredible products, the fact is that the majority of people still think of companies like GNC, Gold Standard, Nitrotech, and other companies first. That is the only downfall that I usually see when i work with Onnit, but every year that needle shifts in the right direction towards Onnit.
So, great products but lacks visibility in the market.
Other than that, I feel the website is very easy to use but the affiliate program is managed by a 3rd party company called Impact which I typically prefer direct affiliate programs. Impact was easy to use and does not require alot of difficult navigation to understand.
Let me know if you have any favorite health, nutrition, or bodybuilding affiliate programs that you love as well!
The Internet's #1 Affiliate Training
It sounds like you're pretty familiar with the basics of how affiliate marketing works. Awesome! But is your website profitable yet? Are you stuck spending hours wondering why you aren't seeing results yet?
You aren't alone. Most newbie affiliate marketers are a little lost, jumping from one "how to" guide to the next, hoping to learn the secret sauce of how to make money with affiliate marketing
I was able to turn my basic niche blog into a six-figure earner in 18 months following the training from this company. They focus on building a sustainable business that will earn for years, not just a website that will "game" search engines for temporary rankings. That's why 8 years later my websites are still earning and still growing.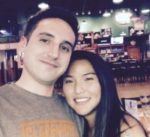 Nathaniell
What's up ladies and dudes! Great to finally meet you, and I hope you enjoyed this post. My name is Nathaniell and I'm the owner of One More Cup of Coffee. I started my first online business in 2010 promoting computer software and now I help newbies start their own businesses. Sign up for my #1 recommended training course and learn how to start your business for FREE!