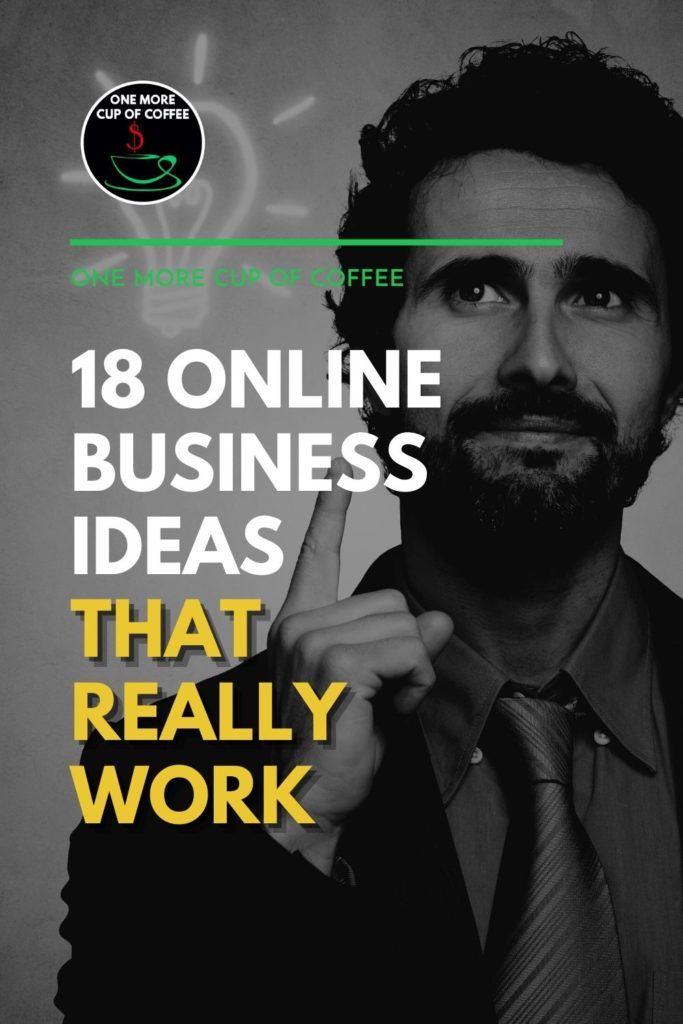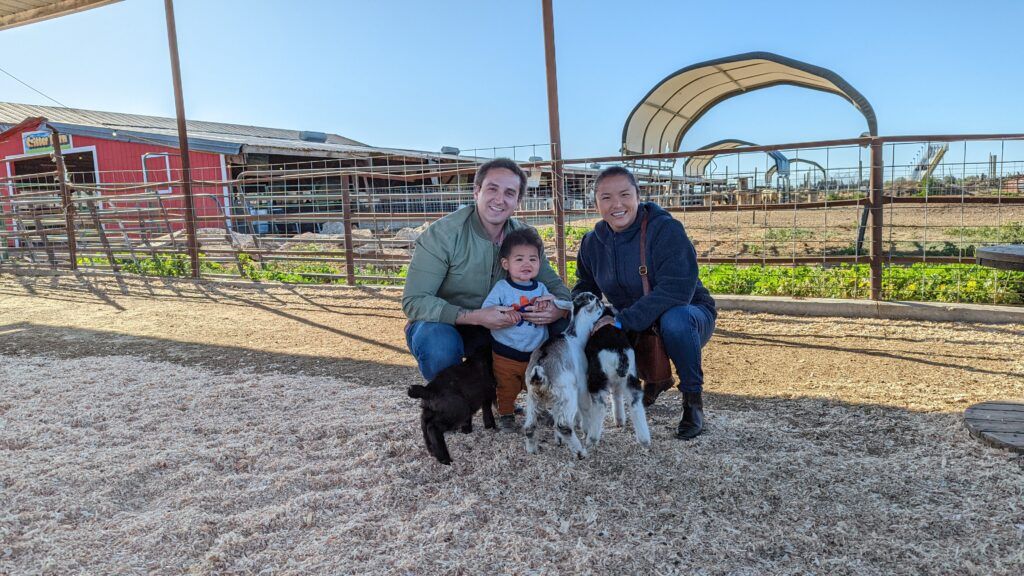 Are You Ready To Work Your Ass Off to Earn Your Lifestyle?
Are you tired of the daily grind? With a laptop and an internet connection I built a small website to generate income, and my life completely changed. Let me show you exactly how I've been doing it for more than 13 years.
Below are 18 practical online business ideas that have proven to be effective for many entrepreneurs. I've done all of the first three, and made decent money from each. I'll also tell you which one will probably make you the most money and be the best long term strategy.
Money really can be made online, but it's not all the bells and whistles that you see guys promoting as the game-changing system to revolutionize your bank account. The strategies outlined below are simple, effective, and will still be around for decades. Any method of making money online will take some time to see results, so be sure to plan on putting in at least a couple of months of solid effort!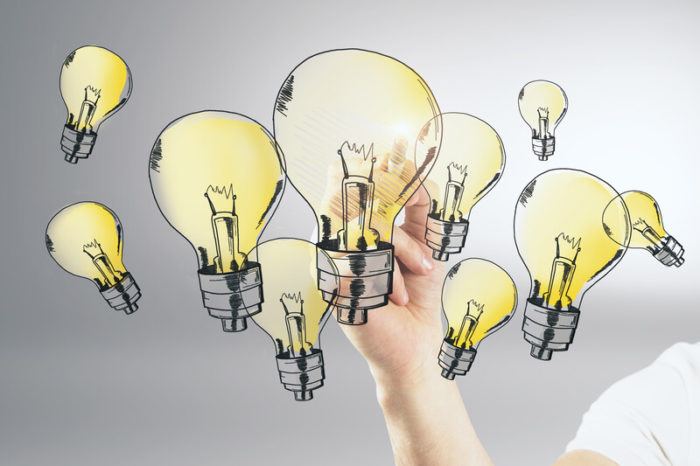 Amazon Product Review Website
Niche Website
Authority Website
B2B Niche Website
Paid Traffic + Display Ads
Selling T-Shirts Online
Amazon FBA
Selling on Ebay
Drop Shipping
Freelance Writing
Online Service Provider
Virtual Assistant
Local SEO Expert
Online Tech Support
Online Language Tutoring
YouTube Expert
E-books and Digital Content
Online Expert Consulting
Amazon Product Review Website
Amazon is a great place to start in affiliate marketing because you can find every product imaginable there, and as a member of their affiliate program, you can promote anything on the site.
There are lots of tools to help you get Amazon products on your website, and plenty of people use this strategy, so there's lots of documentation, support, and more experienced people to learn from.
I think this is great for someone who wants to create a website about some activities they do or a 'lifestyle' blog. Basically, you can add things that you buy and like, want to buy, or are related to an industry you are familiar with. It's easy to just plug in an Amazon link and make some money off of your website/YouTube traffic.
Since you can find anything on Amazon, you can make commissions from anything too.
The downside is low commission rates (to begin with), and their affiliate program isn't available in some areas of the world (including some states in the US).
==> Start Your First Amazon Website Here (Includes Training)
Multiple Niche Sites
A 'niche site' is a website that targets an audience in a very specific industry. It can be as specific as you like, and the case is usually the more targeted, the more effective a campaign can be.
For example, I bought a pillow recently, but I hate when pillows get hot. So I went to Google and searched for "pillows that don't get hot". I then saw that some brands had some kind of cooling gel in their pillows, so I searched for "gel pillows that don't get hot".
It's a pretty weird thing, but hey, I found a website that compared a few that fit the description and bought their number one choice.
Because these are 'niche' specific, and often have a very small audience, they might not make that much money. But these websites tend to be smaller and simpler to create, so you can put up a couple of these in a short period of time. If you get some good products, happy customers, and 5 – 10 websites doing this, you could be making some good money.
For niche site building, I recommend you check out my article on how to make money as an Amazon Affiliate. This strategy will work with any affiliate program, but using Amazon as an example is easy to understand because they offer such a broad range of products to choose from.
Authority Site
An authority website is still going to be 'niche' oriented, but not so specific. With an authority website, you want to go broader and think 10 years into the future.
So instead of a pillow comparison website, I might make a website about getting good sleep. I could review pillows, mattresses, sell courses on meditation, promote natural light clocks, white noise machines, natural sleep apnea remedies, ebooks on how to cure insomnia, and so many more things. This is just ONE idea, and there are literally THOUSANDS of possibilities out there across all industries like health, sports, drones, parenting, computers, cooking, home and garden, traveling, and more.
The idea is that you become the source of the best, most accurate, most user-friendly information. Over time, you become an 'authority' on this specific topic, so search engines rely on your website for information people search for.
It takes a while (1-3 years) to build to this level, but once you get the ball rolling, success and money grow exponentially. You learn more about your products and the industry, and it's quite easy to become an expert in one area. If you are a trusted expert, you can make a ton of money simply being helpful and promoting good products.
Realistically, you could make a full-time income of $100,000 or more from ONE WEBSITE. Learning how to build authority websites takes time and some dedication, but is totally worth it. You can spend a year trying to please your boss, or you can spend a year trying to make your own way in this world. I chose option 2.
The famous quote that always motivated me was from Jerry Rice:
Today I will do what others won't, so tomorrow I can accomplish what others can't.
This is why I personally think this is the best strategy to aim for.
Marketing + sales sustainable business (people will always buy stuff)
The internet is a growth industry (more people getting online every day, more people shopping online every day)
It helps people (find the answers and products they need)
I get to write about things I enjoy
I'm learning useful skills (building websites, writing, business, marketing)
I have had my best successes with building authority websites. I started out with about 40 small websites in my first year and got burnt out. Now I manage just three websites that really make money, and the rest of the small earners are minor passive income I don't really pay attention to.
If you would like to learn how to build Amazon, niche websites, authority websites, or just learn more about how I make money online, you can take my free 5-day affiliate marketing beginner course. I'll show you all the basics you need to know, hook you up with two free websites, some training videos and lessons, and be available for questions if you need assistance.
B2B Niche Website
Instead of targeting consumers with your niche website, why not target businesses instead? Business owners need to spend money to keep their business running, growing and improving. You also have a lot less competition, since most marketers are going for the consumer side of things.
The concept is similar to the niche sites discussed above, but it targets a different group of people. For example, instead of making a website for people that want to learn about organic gardening, you target businesses that want to sell products to people that want to do organic gardening. Instead of promoting gardening tools for regular consumers, you would talk about things like where to buy gardening tools in bulk, how to increase buyer conversions, and how to set up an online email campaign to attract repeat customers.
When you're running a B2B niche website, keep in mind what businesses need to run. Services that allow them to outsource some of their most menial tasks will be helpful to them.
Technology is always a big seller with businesses, so discussing or comparing things services like data plans or productivity apps is a good idea, too. The products you focus on will probably range from office equipment to software for creating business plans, tax preparation, or buying products.
Basically, anything related to running a business is an area where you can make profits through affiliate marketing, even if your target audience is different from the typical "buyer" audience we normally think about.
Paid Traffic + Display Ads
My focus has always been on using free traffic, but paid traffic can be an excellent source of visitors to your site. I also don't use many display ads like AdSense but they can make you some serious money if you do things right.
If you create appropriate content that gets shared a lot, you can reduce the cost of your ads, and make some really good money! Paid traffic is faster than free traffic, and if your site is monetized properly, you can use the profits to buy more and more ads and then grow your business into infinity.
To start with, you need to know where you can buy ads. Google AdWords is one of the most well-known places to start, but you can also buy ad services through other search engine sites like Bing. Many social media platforms offer paid ad solutions, too. Facebook pay-per-click ads tend to be pretty effective. You can also buy ads for Pinterest, Instagram, and Twitter.
There are a few downsides to paid traffic and display ads. The main issue is that they cost money, so you can end up spending more than you make!
In my experience, free traffic is still the best way to go. Getting people to your websites organically means you have to write a lot of really good content that is targeted specifically to the people who want the products and services you're promoting.
Selling T-Shirts Online
The concept is simple, but like any business, it takes some planning, strategy, and creativeness to get your business off the ground and differentiate yourself from the numerous other companies out there doing the exact same thing.
An example of a successful online T-shirt store is 6dollarshirts.com. This store currently has nearly 1400 designs and offers discounts on orders of ten shirts or more. They also have premium T-shirts that they sell for more money (which means higher profit margins) and they have branched out into sweatshirts, tank tops, and hoodies.
There are a massive number of courses out there on how to start your own t-shirt business, and most will show you how to create designs, market your products with ads, and get the product delivered to your customer.
Amazon FBA
Fulfillment-by-Amazon is a method that's growing in popularity! It's basically where you buy some inventory at wholesale price, ship it to Amazon for storage, and you can sell it on their website. You pay Amazon a fee to store and ship, but you can still profit nicely off the difference between wholesale cost and retail price.
For example, if you have a source for good martial arts shoes at a low price (like the Wasooo Amazon FBA storefront in the image below) you can buy them in bulk, ship them to an Amazon Warehouse and sell them through Amazon.com. The same strategy would work for jewelry, clothing, home décor, sports equipment, and even miscellaneous items like cell phone cases or laptop bags. Here's my favorite course about how to get started selling on Amazon with FBA.
Selling on EBay
This business model is still quite popular, but much of the "get rich" hype has died down. Also, eBay is slowly changing from just a bidding website to an eCommerce website much like Amazon, so we may see some changes in the coming months/years to this platform.
Getting started with your own eBay store means you'll need to find your own inventory, like the independent-cycle eBay store in the image below. Some successful eBay businesses spend time browsing yard sales, estate sales, and even thrift stores to find treasures at low prices that will bid up and sell for higher prices online. With this method, inventory items can range from wood carving tools to antique bedspreads and high-end clothing.
You can also buy from wholesalers or watch for really great retail sales (retail arbitrage) for items you know you can sell at higher prices online. Clearance racks or aisles in department stores or going-out-of-business sales can be good places to start. If you're selling clothing, watch for end-of-season sales in large department stores, where many items can be marked down by huge percentages.
One thing to remember is that the heavier or larger the item is that you purchase to resell, the more you'll have to pay for shipping. Keep the shipping costs in mind when you're setting up the auction item.
Drop-Shipping
Dropshipping is a good online business model because it eliminates the need for the business owner to maintain, pack, or ship inventory.
To get started, you need to create your own storefront and then find the companies you want to work with. You'll sell their items in your store. When someone places an order, you forward that order to the provider company, who sends the product directly to the consumer who made the purchase.
In a drop shipping business, you'll mostly be sourcing your products from wholesalers like Doba, Dropship Direct, or Sunrise Wholesale. Building these partnerships and getting set up might take an investment of time, but it could payout in the end.
Shopify is a great way to build an eCommerce store for dropshipping.
Freelance Writing
There are all kinds of ways you can make money writing online. Many business owners simply don't have the time to write good sales copy for their landing pages, so outsourcing these types of jobs makes sense to them.
There are a couple of good ways to get started.
If you're comfortable with newsy writing, contact your local paper as well as online and print magazines. If you've never had a by-line before, offer your writing ideas and do one or two pieces for free. Once you've seen your name in print a time or two, you can contact other companies. Ask whether they have a need for freelance writers (most of the small ones do) and what their rates are. You can work your way up from getting paid nothing to making a decent living if you're willing to put in the time and energy.
You can also browse websites online. If you come across some sites with great ideas but only mediocre content, offer your services to them. Build your portfolio and your own website and ask people that you've done pro-bono work to promote your services to others who might need it. This will take some serious work though because it's a lot like cold calling.
The best way to earn money writing is to sign up to bid on writing projects through sites like UpWork, Fiverr, and MediaBistro. This is like a hub where people who need content will go to hire content creators. The bidding process can be competitive, but once you establish a solid profile and job history, you can land very consistent, well-paid jobs writing on diverse topics. Plus, if you have an area of expertise that's in demand, you'll be able to get paid two or three times what a "general" writer asks for a similar size/scope of the project.
Online Service Provider
Besides providing writing services, you can offer other freelance services such as website design, writing computer code for new software, videography, photography, illustrating children's books, and transcribing notes from audio interviews. Social media marketing is another big one.
According to Forbes Magazine, freelancers now make up 35 percent of the workforce in the United States. Because freelancers fulfill outsourcing needs for other companies, their work is always in demand. There are a variety of sites you can sign up with to bid on work, such as HireMyMom and Freelancer.com. The Forbes Magazine article lists 79 possibilities. UpWork (my favorite) also works for this category, as with the VA option below.
Virtual Assistant
If you're good at office work, you can save busy people time and money by offering your services to them as a virtual assistant.
Your work could include answering telephones, setting appointments, entering data, and doing research for busy clients. You might also be involved in projects like handling mass e-mails or promoting products and services on social media platforms.
People who hire virtual assistants usually only need them for a few hours a week. Virtual assistants can make more money by hiring out with multiple clients. With enough skill level, you may be able to manage your own team of VA's, having them do the actual labor and you manage/check their work.
"Virtual Assistant" can apply to a lot of different types of online work, including something as simple as social media management. For a period of three months, I paid someone $200/month to manage my Pinterest page!
Local SEO Expert
Helping local businesses create websites and get high rankings in search engines is a service that will always be in demand.
Many people who run businesses from home don't have the time to create their own sites or to make sure their products and service are showing up at the top of searches. Outsourcing to a local expert makes sense to them, especially because as you increase their search rankings, you increase their website traffic and their possibility of making sales.
If you take the time to learn about SEO auditing, Google Analytics, and essential keywords, you'll be able to provide valuable services to business owners who want to give their websites a serious boost.
This is a huge moneymaker for all people involved. For the client, one more customer could mean hundreds of dollars in revenue for their business. Multiply that by new clients coming in weekly or daily, and they will pay big bucks to get good search results. For the SEO expert and web designer (you), one client could be worth $500/month in services. Just a few clients and you could be earning a full-time income helping local businesses get search results!
Online Tech Support
If you're good with troubleshooting internet problems or problems with apps, consider offering your services as online tech support professional.
You can specialize in certain internet providers or even with other services such as cable television or WordPress support. If you're really good at what you do, you might be able to partner directly with the companies whose products you troubleshoot.
You'll need to get a dedicated telephone number and include it in your marketing so clients can reach you when their internet is down.
Online Language Tutoring
There are a lot of great companies that offer online tutoring services across the world for people who want to learn a new language. If you're in the United States and are a native English speaker, you might be a good candidate for one of these jobs. You can increase your chances of landing a good online tutoring position by getting an associate's degree or other certified degrees in Teaching English as a Second Language (TESL).
As an online tutor, you'll contract with the tutoring service. This means that, while they pay you, you're basically running your own contracting business. You'll have to stick to their terms of service while you're working with them (like no contracting with competing services), and you'll have to work either late at night or very early in the mornings if you teach people on the other side of the world.
Teaching another language can be a lot of fun. In some instances, you work in online classroom settings with groups of four to five children. In other situations, you might be tutoring adults one on one or simply holding conversations with people who want extra practice.
Be a YouTube Expert
If you're a hands-on, crafty kind of person, consider running your own YouTube channel to teach people what comes naturally to you. You can create short videos about anything from turning wooden bowls on a lathe to changing a tire or knitting a sweater.
In order to make money on YouTube, you'll need to create a channel, enable monetizing, and add Google AdSense to your site. You can also make money by referring viewers to other websites you own where you can sell digital material such as longer videos or e-books in your specialty areas. While a YouTube channel might not provide you with a full-time income, it might be a fun way to supplement the other things you do.
While we're talking creative, what about starting an Etsy store?
E-books and Digital Content
Writing and selling your own E-books and shorter digital content can be profitable if you know what you're doing and how to market your own work. Besides nonfiction E-books, you can provide long-form reports or even fiction novellas.
For fiction novellas, consider creating a following on a free site like Wattpad or DeviantArt and then linking back to full-length work that you want to sell. Amazon has services to help you set up your books in its Kindle store for free.
Nonfiction books, particularly in how-to categories, sell well in niche markets, so you could dovetail your affiliate marketing services with your own authority products.
Besides writing, you can provide digital content like illustrated book covers or independent music that people can use on their own websites, for book trailers, or in their own marketing campaigns. You can even sell photos you take through sites like Pixaby or Shutterstock.
Online Expert Consulting
This business system is a little bit like running an expert YouTube channel and a little bit like being an online tech support expert. The main elements include setting yourself up as an expert in a particular area and offering your services through an online platform like a personal website.
Consider Calliope Writing Coach, whose online courses and one-on-one telephone coaching services help new or struggling writers land requests from agents and traditional book publishers. There's also Excel Leadership, whose services include online classes and telephone training for leadership and career coaching.
What these businesses do is sell themselves as experts with a service to provide. They've taken the time to build significant followings and provide success stories. People who set themselves up as experts this way often charge high prices for their work. If you have an area of expertise that you can offer in a professional way online, it might be an option worth considering.
Please continue watching this page, because I'll add new ideas as they come up. Also, if you have ideas for online businesses you'd like to share, please leave a comment below.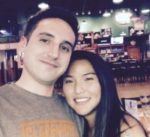 Nathaniell
What's up ladies and dudes! Great to finally meet you, and I hope you enjoyed this post. My name is Nathaniell and I'm the owner of One More Cup of Coffee. I started my first online business in 2010 promoting computer software and now I help newbies start their own businesses. Sign up for my #1 recommended training course and learn how to start your business for FREE!