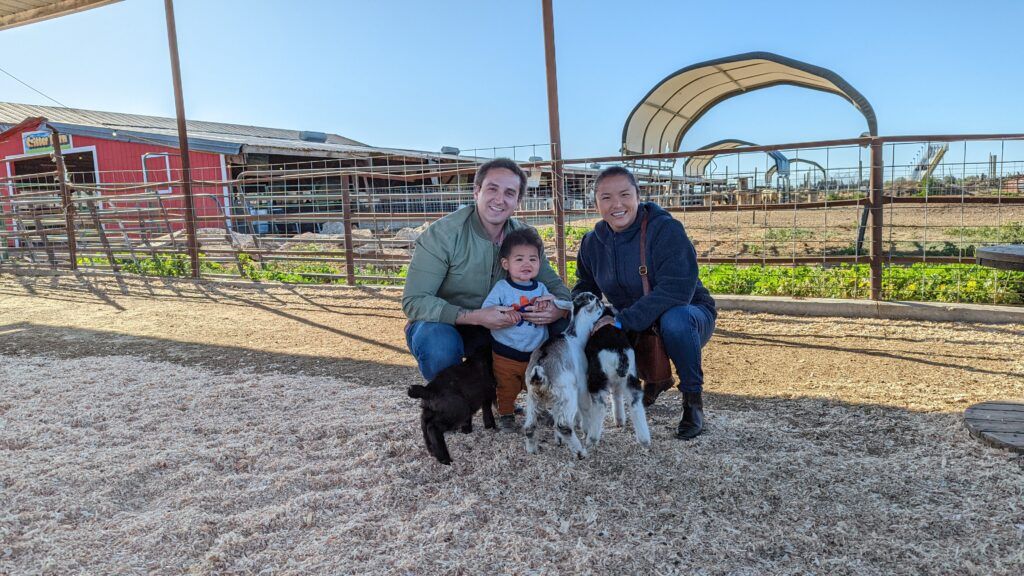 Are You Ready To Work Your Ass Off to Earn Your Lifestyle?
Are you tired of the daily grind? With a laptop and an internet connection I built a small website to generate income, and my life completely changed. Let me show you exactly how I've been doing it for more than 13 years.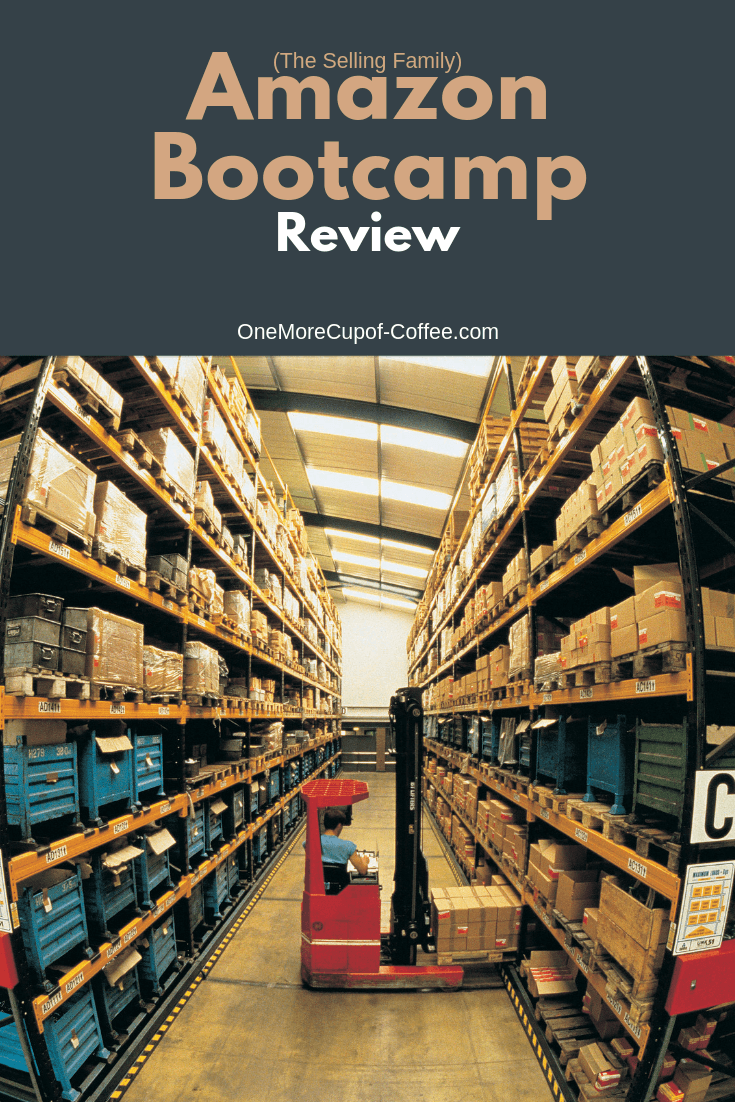 Product Name: Amazon Bootcamp v3.0
Product Owner: Jessica Larrew AKA "The Selling Family"
Advertised Price: Price Update Coming Soon!*
Rating:

97/100
Amazon Bootcamp 4.0 is one of my TOP RATED courses on learning Amazon FBA and selling on Amazon. Get your membership here!
What Is It Amazon Bootcamp??
A comprehensive video course on starting an Amazon FBA business.
Short Review
Jessica Larrew and crew deliver a super high quality course specifically for people interested in starting a business dealing with Amazon FBA. They have consistently updated and added new material throughout the years, and they are currently running version 4.0. Their consistent dedication to keeping the course up to date, and PROFITABLE for their users makes it one of my #1 recommended training courses for selling on Amazon.
The focus is retail arbitrage. That means you'll buy stuff for cheap, then resell it on Amazon. If you are more interested in sourcing products from China, or creating your own products to sell on Amazon, keep reading for my recommended product for that category.
Start Retail Arbitrage on Amazon!
Before You Buy
You can choose to pay the full cost of the course $347 in one payment, or spread it out in 3 payments of $99. The cost is exactly the same.
They have update the Amazon Bootcamp course as recently as March 2015 December 2016, and seem to really be on the ball with reflecting recent changes in the FBA program.
The great thing about reviewing these types of Amazon related products is that so far, I don't have to deal with a bunch of hype and scammy sales pages. The story of The Selling Family is really quite interesting, organic, and best of all believable that I could repeat their success.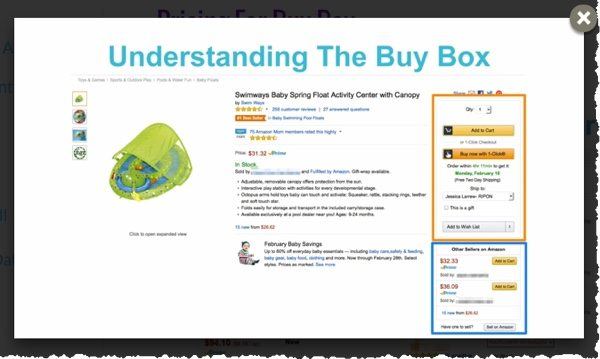 One thing to keep in mind is that Jessica recommends you have at least $500 to pay for inventory and other incidental costs. This is not a business to start on a shoestring budget! (though "shoestring" may depend on your perspective. I'm used to starting a business on an $11 domain name!)
Talking about the nuts and bolts of Amazon Bootcamp, here's the overview of what you'll be learning throughout the training.
Laying The Foundation
Before You Buy
Tools of The Trade
Sourcing Products In Person
Sourcing For Products Online
Amazon Inventory Prep & Shipping
Amazon Seller Central Workflow
Accounting & Business Setup
Frequently Asked Questions
Bonus Modules
That's just the main headings, and there are several subtopics for each. Here's a screenshot of all the videos you can expect to receive in the membership area.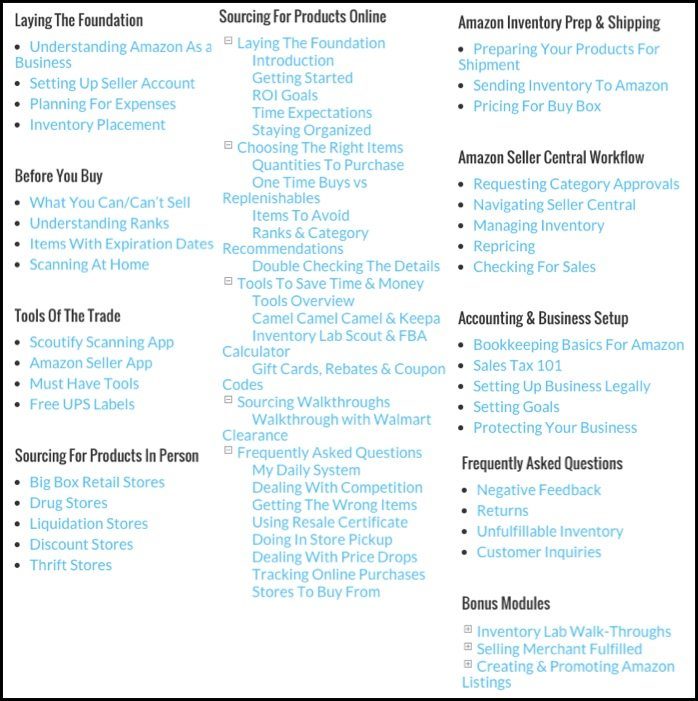 Note: I'm currently giving this course a score of 90/100, but this is subject to change once I complete my reviews of a few other Amazon FBA courses.
Amazon Bootcamp Video Review
What I Liked
High Quality Tutorials & Presentations
There were many types of videos within the course. Some of them were done in a Powerpoint style presentation, with text, images and voice-over done by Jessica. Another style of video was the over-the-shoulder tutorial kind, where she takes us through picking products, filling out forms, and parts of the Amazon site that you'll need to get familiar with.
There are even some live action videos with her husband was actually scanning, printing, and packing products for you to see. I was really happy to see this because this would be the second most worrisome thing to me (#1 thing I'm concerned about revealed below!).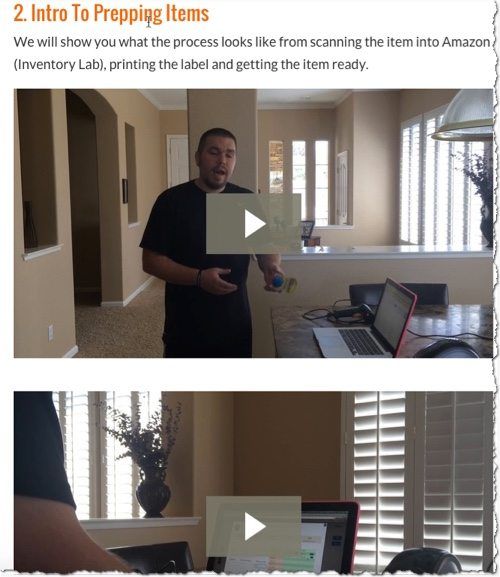 No Stone Unturned
Jessica really covers everything you need to know, from the very basics of what FBA means (Fulfilled By Amazon), where to find products for good prices, what margins and ROI she shoots for, as well as how to do the business side of things like getting your actual business set up properly.
The thing I was most concerned about with setting up this type of business was the "math" part of things like sales tax, bookkeeping, and other legal issues related to starting a business. I was very happy to see that she covers these topics by interviewing real CPAs and attorneys to get straight answers for us.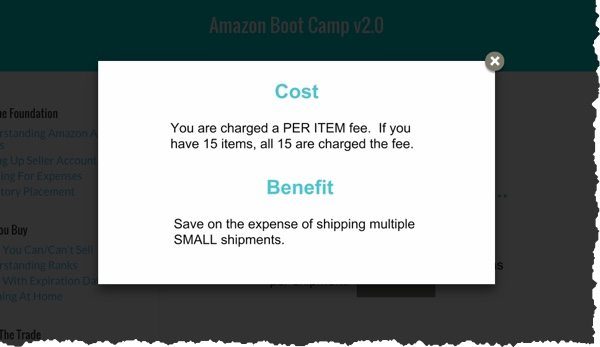 I looked hard to find something that was left out, but honestly, I feel like everything was covered thoroughly.
Other details I felt were important, and included:
examples of good/bad products and why they are recommended/not
tips about sourcing online (important for growth!)
details like ROI expectations and margin goals
insight based on experience, such as going "wide" instead of "deep" (opposite of what I expected)
how to get good selling positions and price appropriately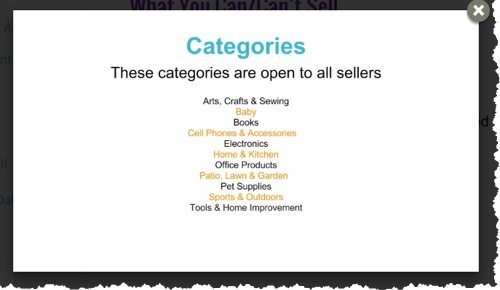 Contact With The Owners
There are recent blog posts, a forum*, and a Facebook group where you can contact the owners personally. I never give high scores to products without a support network because for most people, starting an online business is going to be a bumpy road and failure is just around the corner if you don't have some go-to place to ask questions and get good answers.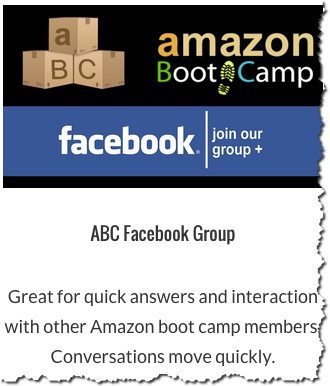 I just sent a message to join the Facebook group, which I have high hopes for am really enjoying. It took a few days for me to figure out how to get added (you need to add Jessica as a friend, then request to be added to the group), but when I got in, it was clear that there was lots of activity inside the group. New posts were being added every hour or so from different people.
Topic include questions about pricing and refunds, tips on properly package items, as well as some success stories! Here are some examples.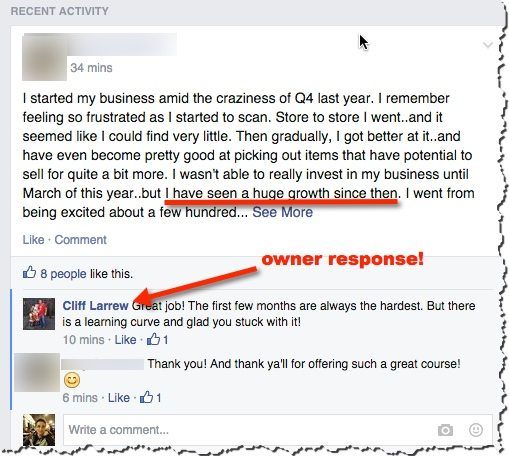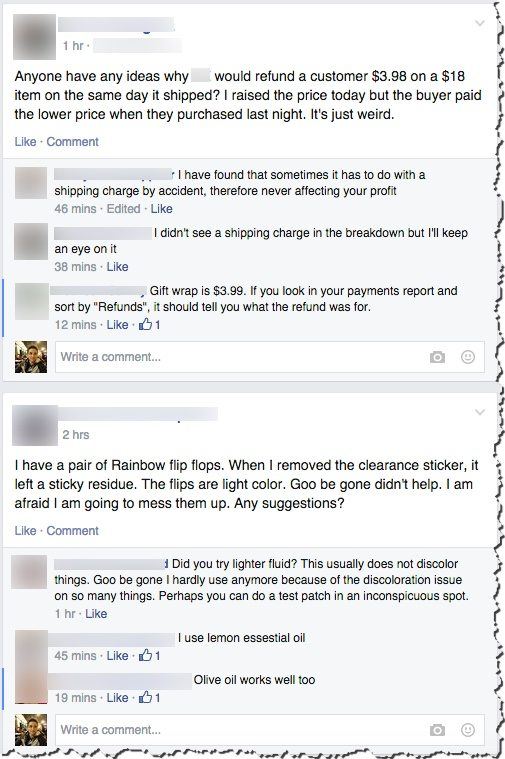 What I Didn't Like
Support & Question Management
My main criticism of this course is that there's no way to ask questions on the training modules themselves. This means that you have to either go to the forum or the Facebook group to ask questions. While it may be convenient to have everything in one place, it's much easier to watch a video and ask a question while it's still fresh in my mind.
It also means I would be able scroll through previously asked questions and talk to other members to exchanges ideas and help each other out. For example, I really wanted to ask what an anti-suffocation sticker should look like and where you can get them! Where's the best place to ask this?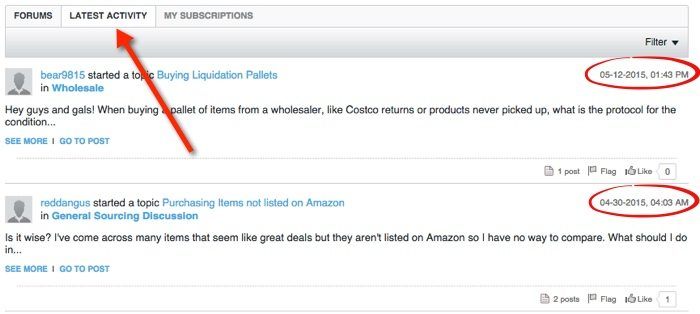 The forum is just plain dead. There are virtually no questions being asked. Even the owner only has 15 posts. I'm not saying he's not answering the questions, but there just doesn't seem to be a lot to answer there. Again, I'll update this section once I see how the Facebook group is going.

I guess it's not a big deal considering that you can get answers in the Facebook group, but since there's just a single newsfeed, your questions do have a chance of being forgotten or skipped, unlike a forum where they can stew over time.
Other Comments
There are no text with the videos. For me, it's not a big deal, but it does mean that going back through the course and scanning for specific pieces of information can be difficult.
I also wanted to mention that because Jessica made the transition from eBay to Amazon, I think this is a perfect course for anyone that's looking to do the same thing.
Amazon Bootcamp Changes + Updates
Though the core concepts of the business remain the same, there were some changes made in order to improve the course and make it as helpful and useful as possible. I review a lot of "how to make money" products, and most are ditched after a few months so the creators can make a new hot item. The fact that The Selling Family is constantly improving their product year after year shows their commitment to their brand.
If this is your first time investigating reviews on Amazon Bootcamp, that might not mean much to you! But for me, someone that's watched this product add more and more value to it's members for several years now, that's a huge incentive to buy this course over other courses.
Bonuses!
Some very cool bonuses have been added to the new bootcamp, topics which are super important and worth a few hundred dollars in their own right. When starting a business, the scariest part for me was dealing with numbers and money.
So having additional training on topics like sales tax and accounting is something I really needed. Other topics like how to get extra discounts on items you buy and where to source them are important too, but all the tax information stuff is really what I found interesting and helpful.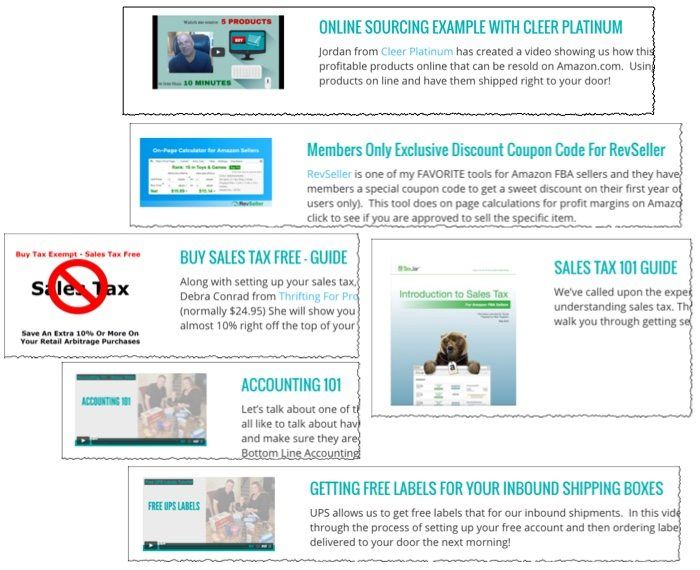 Final Review
It's a detailed look at every aspect of starting a business with Amazon FBA that is easy to follow, and worth every penny.
What About Selling My Own Products, Or Sourcing From China?
This is not the only course online that teaches newbies about earning with Amazon. Another very awesome course that also has a very strong international element is called Proven Amazon Course from Jim Cockrum.
Proven Amazon Course also teaches some retail arbitrage stuff like Amazon Bootcamp, but their FOCUS is more about sourcing original products, or creating your own products to sell. Rather than buying and reselling, you are finding ways to create your own brand to sell.
This can be much more difficult for the newbie entrepreneur to gain traction, but it can also be much more profitable in the long run. If you establish a solid, "recommended product" on Amazon. Wow. You can make some HUGE money.
Of course, more difficult usually means more money. Isn't that the way things usually go?
What About Selling On Amazon With Zero Inventory?
If you are not attached to the idea of selling physical products on Amazon, you can join Amazon's affiliate program instead.
Sell products from Amazon without any inventory! How does that work? The basic rundown is that you are a "freelance advertiser" for individual products, AKA an affiliate. You create a website, then link to products with a tracking link. If you make a sale, you get paid a percentage.
This business model works because the product seller gets free advertising. They only pay you if you make a sale, so they are happy. You don't have to source products, setup a seller account, or deal with returns, margins, or customer service.
Plus, the customer is happy because you helped them find a great product. Rather than have the customer do all the comparison shopping, you do the research, find the best products, and tell them which one to buy. You save the reader a ton of time, and ensure they are happy with how they spent their money. This is actually what I do for a living.
---
Which style of online business do you prefer? Do you like hands on buying and selling like Bootcamp teaches, or something more on the marketing side like what I do?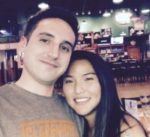 Nathaniell
What's up ladies and dudes! Great to finally meet you, and I hope you enjoyed this post. My name is Nathaniell and I'm the owner of One More Cup of Coffee. I started my first online business in 2010 promoting computer software and now I help newbies start their own businesses. Sign up for my #1 recommended training course and learn how to start your business for FREE!