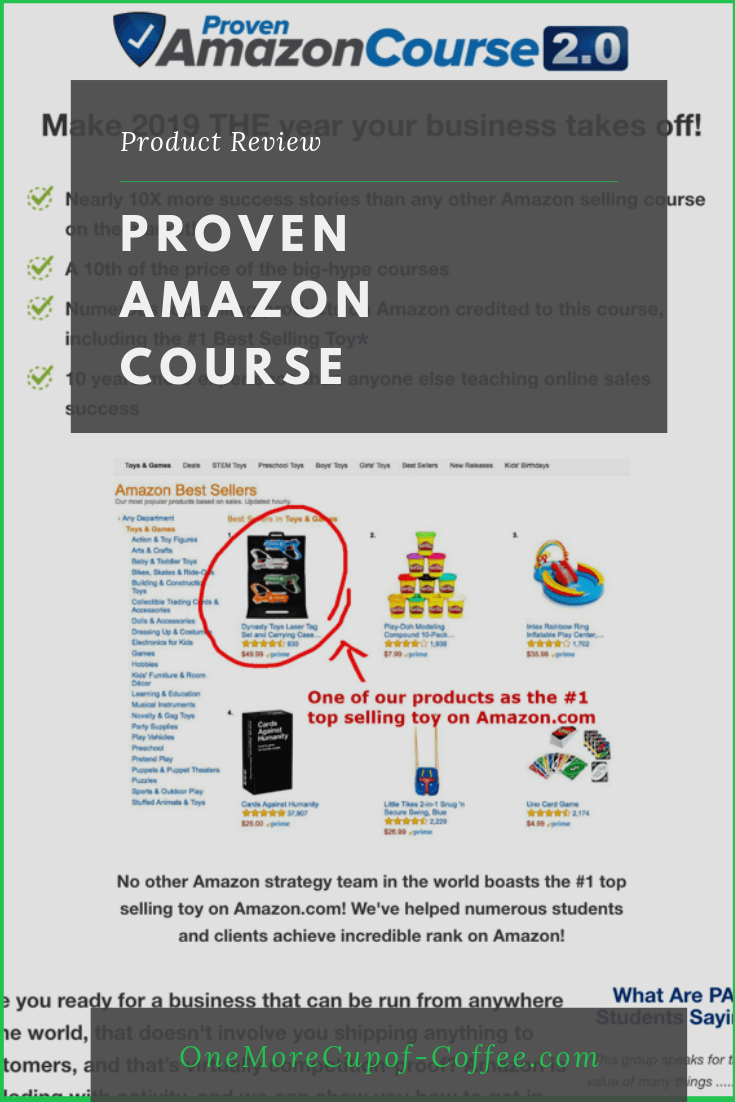 Proven Amazon Course Review

Product Name: Proven Amazon Course
Product Owner: Jim Cockrum
Advertised Price: $499 OR $183 x 3 payments
Rating:

96/100
Update: PAC has recently added the FULL version of Proven Private Label to their course. It's a $77 dollar value, and teaches you how to sell your own product on Amazon. That's what so many people are interested in! This would include information on how to source your products, then sell under your own brand. Many folks do not want to do "retail arbitrage". So if you're in that camp, I recommend Jim Cockrum's course over any other course out there.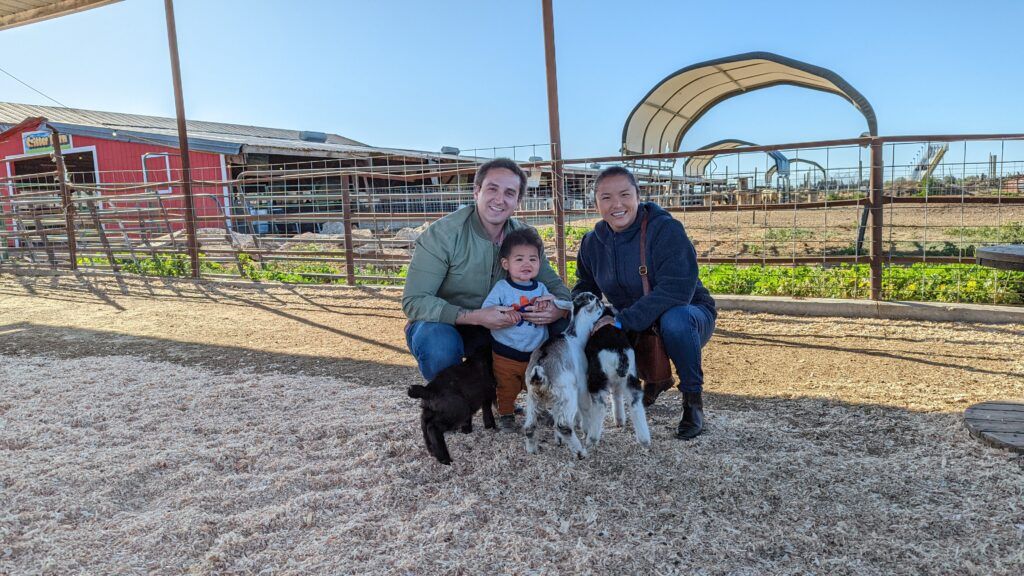 Are You Ready To Work Your Ass Off to Earn Your Lifestyle?
Are you tired of the daily grind? With a laptop and an internet connection I built a small website to generate income, and my life completely changed. Let me show you exactly how I've been doing it for more than 13 years.
Proven Amazon Course is one of my TOP RATED products for Amazon FBA and Selling on Amazon. Pick up your copy here!
What Is It?
A membership website full of PDFs, video tutorials, webinar recordings, and other curated resources all about creating a business using Amazon FBA. There is also an active forum and Facebook group where you can ask questions related to your business.
Short Review
Proven Amazon Course is a huge resource of information for starting an Amazon FBA business. They cover a wide variety of options for the actual business, and the best feature of this course is that it includes two excellent ways to get personal help from the pros as well as your peers.
My main criticism for this product is that the training is not very linear, meaning you need to pick and choose which trainings you follow, and that may confuse some newbies that need more direction in their training.
Before You Buy
So far, Proven Amazon Course is the only reliable resource I've found for creating an Amazon FBA business that was on the ball as far as getting me into their help center. Right after buying, I was directed to the Facebook group and approved immediately. This is awesome because it means if any issues come up with the getting started process, you'll have a group of people to help you out.
That being said, I wish they would clarify what all the acronyms and separate membership things are about. Joining up for Proven Amazon Course also signed me up for a membership for My Silent Team. It's unclear exactly what that site is about, but it seems to be a catch-all for Jim Cockrum's various programs where people can discuss different types of online business in the forum.
There's also a blog, other training resources, and I saw something about a yearly meet-up that may be associated with the program. As someone that just wanted the FBA training, I was a bit confused on where exactly to start.
Proven Amazon Course Video Review
What's Inside The Members Area
You get a huge amount of information in the course, so it's impossible to talk about it without just listing a bunch of stuff that you get. You can just skim some of the lists below, but the main thing that they are teaching about Amazon FBA is as follows:
BUY (how and where to buy products)
online arbitrage
retail arbitrage
2nd hand
wholesale
private labeling
LIST (how to list products on Amazon.com)
Amazon seller central
service like scan power, seller engine, etc
SHIP (how to prep and ship items to Amazon warehouses)
Outside of that, the rest of the courses are non-linear. You can pick and choose which ones you want to follow. It's like of a like a giant file cabinet where you just pull the instructions for the part of your business that you want to build. All aspects of many different business models are covered in one form or another. Here are some (but not all) of the most interesting ones I found.
Note: Most of the videos, PDFs, and audio are done is a interview or webinar style. There are not many "over the shoulder" training tutorials.
Core parts of course are the "Start here" + "Next Steps" sections, which each contain a few videos.
Actually, the core part of the course is pretty small. It covers what you need to know, but since the basic concept of what you need to understand to start your business is simple, it doesn't take that long to cover.
In a nutshell, you are buying products for cheap, then selling them for a profit via FBA. The hard part is finding the products and managing your business, which is discussed in other parts of PAC.
Note: Keep in mind that these are just some of the larger mini-courses I wanted to highlight to show you the vast amount of information contained in Proven Amazon Course. There are quite a few other ones in the members area. It's almost too much to take in at once!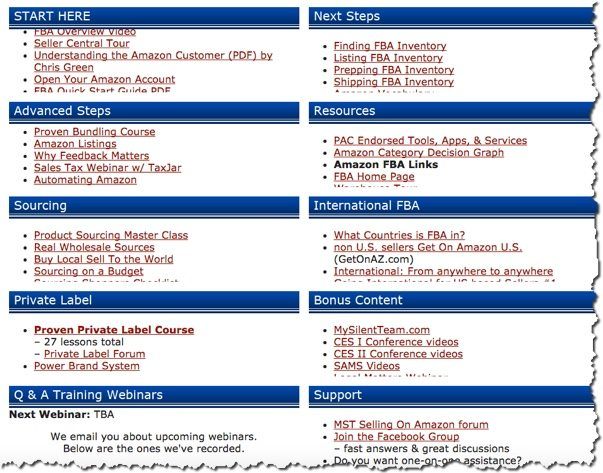 Proven Bundling Course (14 videos)
Course Introduction
Bundling Basics
Examples of Bundles
Bundling Guidelines
What Makes A Good Bundle
Determining Profitability
Bundle Images
Researching Your Product
Create Listings
Amazon Product Ads
Reviews and More
Still Not Selling
Replenishing
Ebook Clarification
Product Sourcing Master Class David Espino (3+ hours of video)
Video 1
Antique Mall Buyout Offer
Trade Show Buyout Offer
Advertising For Product
Advertising For Consignment Deals
Exclusive Drop-Shipping Arrangement
Selling Cars On Ebay Motors
Flea Market Finds
Business Card/Postcard
Buying Events
Craigslist Arbitrage
Excedrin Example
Video 2:
Searching Creatively
Spying on Successful Sellers on eBay
StuffAlert.com
"Buy It Now" Sniping
Searching Mis-Listed Items
Finding Wholesale Lots on eBay
Finding Wholesale Lots on Amazon
Searching Misspellings on eBay
Amazon to eBay Profits
Wholesale/Dropshipping
Video 3:
Deep Googling
Tips to Getting Great Craigslist Deals
Home Shows, Boat Shows, Car Shows, RV Shows
Storage Auctions
Local Auctions
Little-Known Online Auctions
Live Webcast Auctions
Government Auctions
GSA Auctions
GovDeals.com
Police Auctions
The World of Government Auctions
PDFs
Understanding the Amazon Customer from Chris Green
How to Leverage FBA Status from Chris Green
Winning The Buy Box from Skip McGrath
Introduction to Sales Tax from Mark Faggiano
Selling on Amazon Mentorship Series Webinars (45-90 minutes each!)
FBA Step By Step
How To Grow From $5,000 to $50,000 a Month
Advanced Coupon Engineering
Advanced Gift–Card Engineering
Sourcing Health & Beauty Products
Selling On Amazon Internationally
Sourcing, Rank of Toys, Games, & Cleaning Supplies
Outsourcing & Traveling for Free
Amazon Business On The Road
Sourcing At Auctions
Sourcing On A Budget
International Q & A
International Q & A with Seller Engine
Sales Taxes for FBA Sellers
Dealing with Negative Feedback
How To Buy Local & Sell To The World
Video 1: Introduction
Video 2: Where to Go And What to Do
Video 3: Get The Right Tools
Video 4: Negotiation Tricks
Proven Private Label Course (27 lessons)
No I'm not going to list them all, you kind of get the idea now.
What I Liked
Support From The Right People
The Facebook group AND My Silent Team forum both had a flurry of activity happening. In the Facebook group, there were several questions being asked every hour, and lots of answers as well!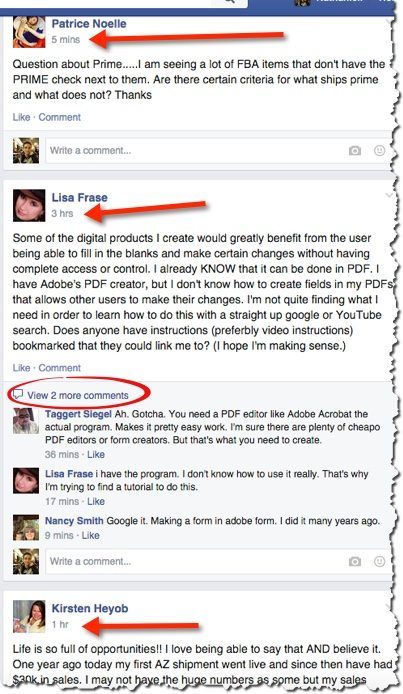 Jim Cockrum himself even stopped by, and he seems to be very much involved in both communities. From the sales page of PAC, apparently he personally calls some people too.
I always say that having a support community was important to my own success, so I have to give major credit to PAC for providing this support to buyers of the product.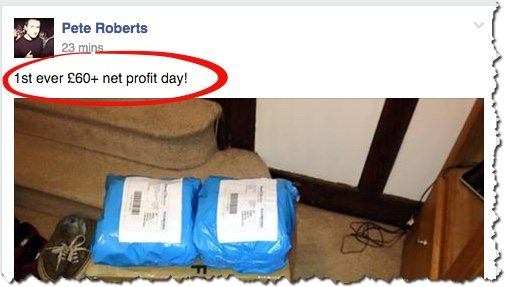 These two helpful resources are enough reason alone to maybe choose Proven Amazon Course as my #1 rated product to learn FBA. We'll see though, I still have few more reviews to complete.
Here's a screenshot of the most useful forum topics available. Most have new discussions created daily.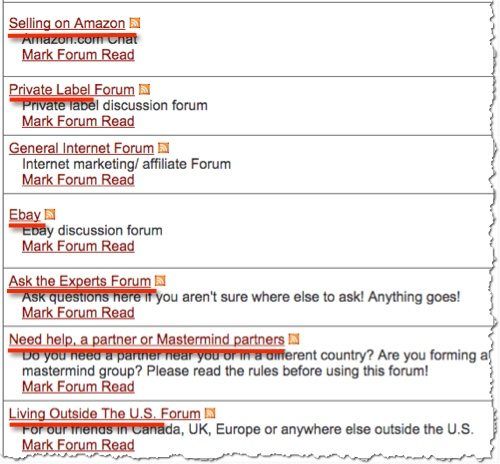 Multimedia, Multi-Expert
The course itself is deviled via a variety of media including video tutorials, webinars, audio interviews, and PDF guides. This can make learning exciting so you don't have to do the same thing day in and day out.
There's also a huge number of successful FBA experts that have contributed to this product, including Skip McGrath who sells his own product called The Complete Amazon Marketing System (review coming soon), and Jessica Larrew who sells her own course related to teaching FBA to newbies.
Though I guess the multi-expert aspect doesn't make the course any "better", it does add some interest and uniqueness to the product.
Some resources are simply links to great resources, like their link to Amazon FBA's YouTube channel where they show you how to wrap, label, package, and ship your product. Straight from the horses mouth!
Choose Your Own Adventure
It can be a bit daunting to see all the training inside the members area, but a positive way to look at it is that you can choose how you want to run your FBA business, then pick the training that suits you.
For example, I think the Proven Bundling Course was a neat idea. In a nutshell, you package "like" products together in a bundle to sell on Amazon. One example given in the videos was a "dress your puppy" package. You could include a sweater, a dog treat, and some slippers, then package and sell it on Amazon. This would work for a lot of different niches.
Cool idea, huh?
There's also lots of things about where to source your products, how to run an international business, and how to get your arbitrage skills in high gear.
What I Didn't Like
1990's layout
For such an extensive course, they really should update the layout of how everything is delivered. The PAC members area is not really clear which order the courses are supposed to be done in, or that you can choose your order some of the time.
Some of the links open in new tabs, while others do not. Some open into completely different websites. The silliest video delivery system is this one, where you have to select a video from a dropdown menu to have it appear on the page (with an email signup form on the right site)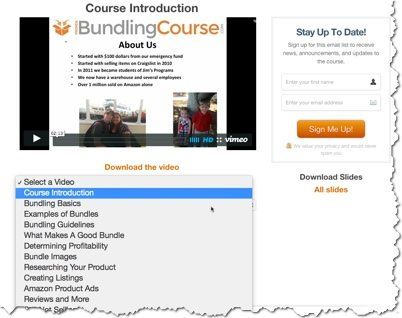 Not only are the resources a bit of a mishmash, but they've got this really strange scrolling system where you can see a tiny window of the links in each section of PAC, but have to scroll down find the link you want. It's hard to explain, and not that big of a deal, but it's just not user friendly.
Add on top of that the My Silent Team website that mirrors this awkward design, and it's just going to take a bit of time to figure out how each of these resources plays into your business. It's not impossible or even that difficult to figure out, but it's just not that great of a user experience.
Video Glitches
In the beginning courses some of the screencast tutorial videos were either recorded on a low-bandwidth internet connection or they didn't render properly. Each time the screen zooms in or out, the screen gets choppy and we can't see everything that's going on.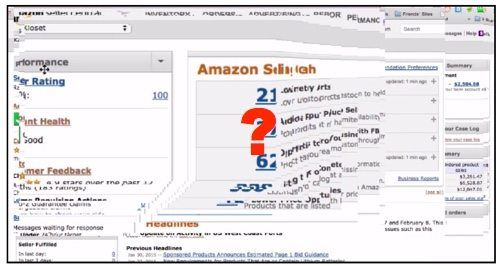 The audio is clear, but it's just disappointing to see that more than one of the videos are like this, and that they haven't been re-recorded to fix this quality issue.
A Little Bit Overwhelming
Some of the videos in the starter courses were pretty long, and I found them a bit overwhelming. Keep in mind, this is my first week into learning FBA, but in comparison to a few other products I've reviewed so far, I found this one to be the hardest on my brain.
Maybe it's the end of the week, or maybe it's just that the videos are long, but I figure this is worth mentioning.
Other Comments
Keep in mind that when starting an Amazon FBA business, regardless of the course you choose to purchase, it's recommended that you start with at least $300-$500 to purchase inventory. It's also a good idea to have some extra cash in case you need to pay any extra monthly fees for scanning items (part of retail arbitrage) which can cost a monthly fee. For example, Scan Power, recommended in Proven Amazon Course, will cost $39.95/month and Profit Bandit will cost $10/month.
I should also mention that PAC is also the only course which has resources directly related to (including training and a dedicated forum) international sellers. This is in contrast to most course which are targeted only towards people in the US. You can use pretty much any one and apply the training to an international setting, but there are some differences to be aware of.
I am currently working on a comprehensive list that compares the best FBA courses online, so stay tuned for that in the coming weeks. Where PAC ranks in the list might surprise you!
Final Review
A massive resource of information, and an excellent place to get personalized help for starting your FBA business.
Alternatives To Proven Amazon Course
There are quite a few products on the market, and I'm doing my best to review a large portion of them. In fact, I've written a full post that compares the TOP courses for Amazon FBA and selling on Amazon.
Some courses focus on people in the USA. Others do a great job talking about reselling books on Amazon. Some are older and cheaper, others are more frequently updated. Some are PDF, and others are video. There really is a wide variety of options, so be sure to see which one is best for you.
Personally, I make money by creating websites and writing informational articles that review products from other companies. I don't need any inventory, and my startup costs are significantly lower than a typical FBA business. You can see how I make money here.
Would you rather have a huge resource with help navigating it, or a smaller course that you felt you could do on your own? Let me know in the comment section!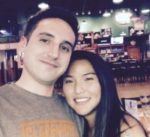 Nathaniell
What's up ladies and dudes! Great to finally meet you, and I hope you enjoyed this post. My name is Nathaniell and I'm the owner of One More Cup of Coffee. I started my first online business in 2010 promoting computer software and now I help newbies start their own businesses. Sign up for my #1 recommended training course and learn how to start your business for FREE!