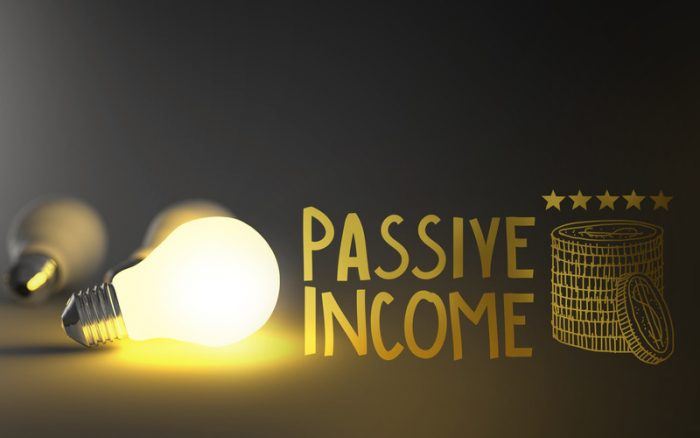 Note: Many of you have come to this page to learn about how affiliate marketing creates "passive income". If that's you, please skip to this section.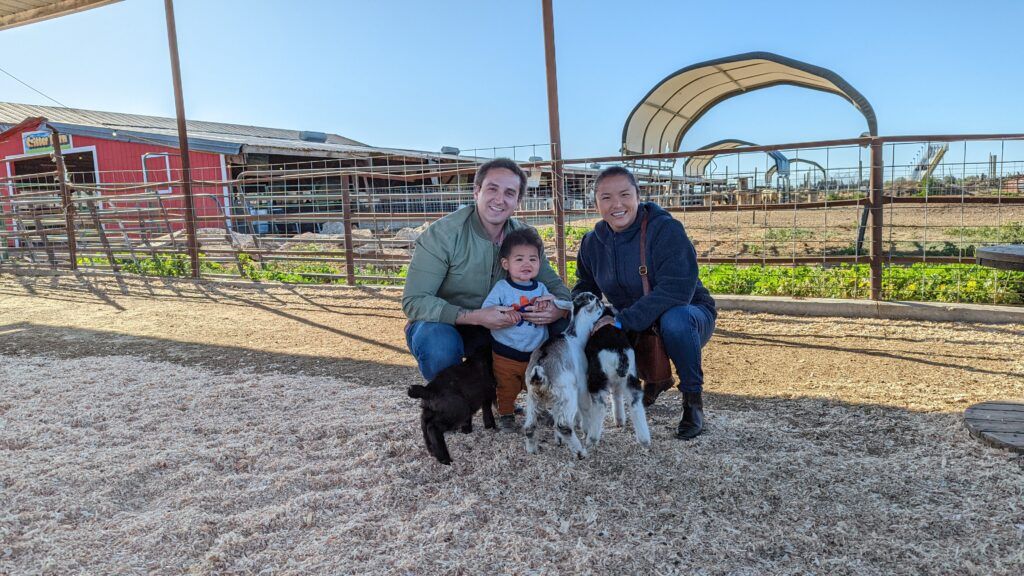 Are You Ready To Work Your Ass Off to Earn Your Lifestyle?
Are you tired of the daily grind? With a laptop and an internet connection I built a small website to generate income, and my life completely changed. Let me show you exactly how I've been doing it for more than 13 years.
Passive income is kind of a buzzword these days. People throw it around and say things like, "I'd like to get some passive income"…as if it was hanging out somewhere online and you just had to find it.
Passive income is a strange concept. It's income you basically don't have to work for, but at the same time, you have to work really hard to create the systems which can deliver it. So yeah, passive income is a sweet deal, but in most cases there's a lot of prep work to be done before that "free money" starts coming in.
Any claims that you can just start making passive income instantly or with no effort is total BS. Unless you're currently a millionaire, you're going to have to work your ass off to achieve the dream.
Personally, I've got passive income coming in from multiple sources. It's definitely not enough where I can just sit at home all day doing nothing though! I'm talking a few hundred, maybe a thousand bucks per month coming in that I don't even have to think about.
The rest of my income I definitely have to work for, but it's on the road to becoming passive! Check out the options below, and see which one seems most achievable for you.
Passive Income Through Stock Dividends
When you buy a share of a company, some companies pay dividends. If you buy a brand new company like Snapchat, they likely don't have extra money to spare, so you will not earn a dividend. You are buying this stock with the belief that it will hold more value in the future. You buy it today for $10, and hope it will be worth $100 in the future.
With older companies like Ford, Apple, or AT&T, they have less growth potential. There's only so many people in the world that will buy a truck and iPhone. Ford and Apple have already penetrated most markets in the world to some degree. While the stock may still grow, it will not grow as fast as newer companies like Chipotle or Twitter. So to incentivize investors to invest their money, they offer a dividend.
The actual number ranges from less than 1% to more than 10%, though most companies you've heard of will fall between 1% and 6%.
I'm not a huge math guy, so I wont' attempt to calculate out exact returns, but I do know that you need a lot of money to create legitimate income through this method. Earning modest returns, you will need close to a million dollars in the bank to earn $30,000 USD per year. According to one answer I found online, to get to $500 per month in income you would need $240,000 with a 2.5% dividend rate.
Hey, that's free money! But not a lot of folks will have a million dollars saved up and let it sit there in the bank while you live just above the poverty line.
Dividend income is legit. I earned about $2,000 dollars last year just in dividends. The real bummer here is that you need cash to be able to earn this type of income. Get Rich With Dividends is my favorite book on this topic.
Real Estate
This is another great way to earn passive income. I'm currently earning about $1,100 per month in passive income through real estate. Buy and hold baby! I bought some properties back in 2012-2015, and am renting them out. I have a property management company take care of the tenants, so I don't do anything except collect a paycheck. I'm giving up some potential income by hiring the manager, but it means I don't have to fix toilets at 3AM or take phone calls while I'm on vacation.
The difference between the mortgage payment and the rent is passive income. If my mortgage, including taxes and insurance is $900, but the rent is $1500, then I am earning $600 per month in income.
That's not the full story, because I still have to pay for the property management company, repairs, and lawn service, but that's the general idea of how passive income through real estate works. Buy the house, get someone else to pay rent that equals more than your house payment.
Of course, this is another methods that takes money to make money. I had to put a down payment on the house, right? If you don't have $60,000 to pay for the down payment, then you can't really reap the rewards of "passive" real estate income.
There are different tricks to get around this hurdle in real estate, but I'm not qualified to talk about them. BiggerPockets is a great resource to start with. There are ways to get money for a down payment, but you need to spend time learning about the real estate industry. Don't expect to jump in and score big. It takes time to learn the ins and outs of this industry!
*note: If the numbers here seem crazy, remember I live in California. It's hard to find a house here for less than $250,000 dollars in many areas.
Peer to Peer Lending
Sorry to disappoint, but another method of passive income is going to take money to earn money. Peer to Peer lending is a very new, and very interesting way to make your money work for you. Websites like Lending Club, Prosper, and BitBond allow users to upload their needs for loans, and you, as an investor, can choose which ones to invest in. You can get much higher rates than in the stock market most of the time, and you can diversify your lending based on projects, people, or loan risk.
I was browsing BitBond last week and lending opportunities ranged from someone needing to relocate to a new city for a job, to someone trying to start a family restaurant in the Philippines.
Again though, you need some cash to be able to lend out in order to reap the rewards of peer to peer lending. This is the method of passive income I'm least familiar with, but it still seems pretty interesting.
Creating Business Systems
Perhaps the most intimidating, but also the cheapest way to create passive income for yourself is to create a business system that lets you make money without any work (or little work). By "business system", I mean creating a business that has employees or contractors doing the work, and you reap the income the business creates.
An example of this could be an Esty shop selling knives. If you find a supplier in China selling wooden hunting kinves, you can drop ship the knives to a person in the USA who will take custom orders from Etsy for engraving, then have them ship out. You buy the knives, you organize the shipping and the store, but everyone else in the chain is doing the work. This would be an example of drop shipping.
That was just an example off the top of my head, and one that would require some money to buy inventory. But online, there are many options for creating an online business that requires very little money.
The tradeoff is that you have to put in a lot of time to set up the system, especially if you are a newbie without business or web experience.
In this post I'm going to talk specifically about one business system that can create truly passive income (eventually). You have to put in a lot of ground work in the beginning, but as you grow your business you can spend less time doing the work as you pay people to replace you.
I have created a decently passive stream of income through affiliate marketing.
Not everyone is familiar with affiliate marketing, but I think it's a really cool way to earn money online because it's accessible to even beginners. With affiliate marketing, it's completely possible to start out as a starry-eyed newbie without a clue in the world and build your business to generate six figures at your own pace, and according to your own interests.
The world of online affiliate income is vast, so we're going to spend this post talking about how to create passive income online through an affiliate marketing blog.
Why Affiliate Marketing Creates PASSIVE Income
If you create a business, you have to run the business in order to make money! Even the smartest CEOs in the world earning multi-million dollar salaries are working their butts off. No, they don't have to slog to work at 6AM to flip burgers or sell clothes, but they are in the office every day strategizing, organizing, and delegating. That is NOT passive income. That's owning a business.
Is passive income from a business a myth? No. Affiliate marketing is as close as it gets!
Since the internet never sleeps, your affiliate website is never "closed". It's online 24/7 getting traffic from Google. Whether you're sleeping, or on vacation, or just taking the weekend off, your website is online earning money.
Wait.
It's not easy to get to that point. An affiliate website doesn't start earning instantly! It could take six months, a year, or more than two years to start earning passive affiliate income. You have to build the foundation first, and that takes a lot of work.
For example, I've been building websites for 7 years now. This year, I went to Peru for two weeks. Last year I took a motorcycle trip to Canada. The year before I drove cross country to New York City.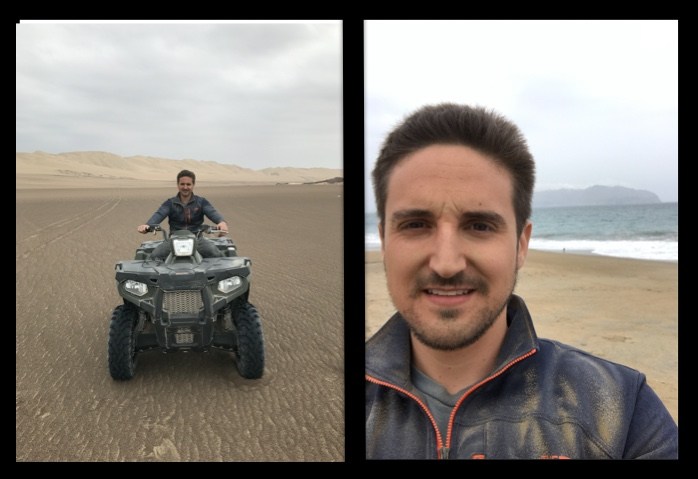 During those two weeks in Peru, my websites earned over $8,000.
Yes, I had some work to catch up on when I got back to the US.
No, I don't jump to a new country every month because my lifestyle is so free.
But it was proof for me that affiliate sites are worth building because I can continue to earn income even while I take occasional breaks from running my business. Perhaps in the future I will build systems strong enough to allow me to spend less time working and more time on hobbies or vacationing, but for now, this is what I've built.
Not bad for never attending school for marketing, coding, or business!
How Affiliate Marketing Works
Affiliate marketing explained another way is simply working on commission. It's like working at a store without pay, and getting paid per sale.
Except in the online world, you get to create your own store.
You can design this store in any way you want. Your'e responsible for buying the domain, creating the content, getting traffic to your website, and deciding how you want to sell the product.
One product can be sold in a hundred different ways. You can sell a barbecue to a new dad that just bought his first house, or a college dude that wants to have parties on the weekends, or a girl that wants to buy a grill for her dad, or a retired guy that wants to chill out and finally enjoy life.
What about the girls? Girls can't grill? There's a great website concept, and a new way to sell a barbecue. Don't forget about the obsessed "meat enthusiast" too.
See? You have the freedom to pick your angle, but the end game is getting someone to buy the barbecue. Then you get a percentage of the sale.
Affiliate Marketing Styles
Even just looking at affiliate marketing as a way of making money, there are several different ways to make money with affiliate marketing. Some are more passive than others.
Organic Traffic: This means you create a website and get traffic from Google. Most likely, you'll get traffic as a result of the content you write. The articles you publish get ranked in Google, and when people read your articles they click your links to products you promote.
Paid Traffic: If you pay for traffic, you can have a much smaller website with less content, although it's not true. The reason you are less reliant on volume of content is that you are paying for traffic.
You can tell Google Adwords you want to pay $0.30 per click to your page. If you get 10 clicks, that's $3.00 you pay for traffic. If you have an affiliate link on the page that gets you $20 per sale, you just made money!
You paid $3 to earn $20, so you made $17 profit.
Of course, it's not always so easy to make those sales, but that's the basics of how it works.
CPA: This means cost per action. Instead of making an actual sale, you get paid when someone does something. Usually it's a small amount of money, but it's for actions like signing up for an email list or a free trial.
So maybe you get paid $0.50 per email signup instead of $40 per sale. The person who signed up pays nothing, you get paid, and the company now has a lead that they can send emails to and try to make sales.
You don't know if the company makes $1000 from that lead or $0.
Social: You can also use affiliate links on social media. You don't actually need a website, but you do need a following!
Depending on what type of person you are, this could be good news or bad news. LOL.
My girlfriend has 3,000 followers on an Instagram page for her dog. "Dog people" follower her, so she could do promotions for dog related products. Place a link in her profile, and she gets paid per sale.
Placing affiliate links on Twitter and Facebook is not uncommon either. You can build a Facebook fan page for your favorite video game, then put affiliate links to gamer gear.
Or you can start a Twitter account about travel, and tweet affiliate links for plane tickets, hotels, and vacation packages.
Social media is not very passive because you need to be active every day posting pictures, updates, and socialize to grow your account. Links posted ones disappear in a matter of minutes and will likely never be seen again.
Within the social category we can also mention YouTube. Though many people just get paid with Google Adsense (ads within the videos), you can also place links within the video description. Encourage your viewers to click the link in the description, and you'll get paid for each sale!
This works great with tutorials and product reviews. YouTube definitely fits within the passive income spectrum because videos stay online years after you publish and can get hundreds of thousands of views within a short amount of time (although it's usually the silly viral stuff that gets fast views).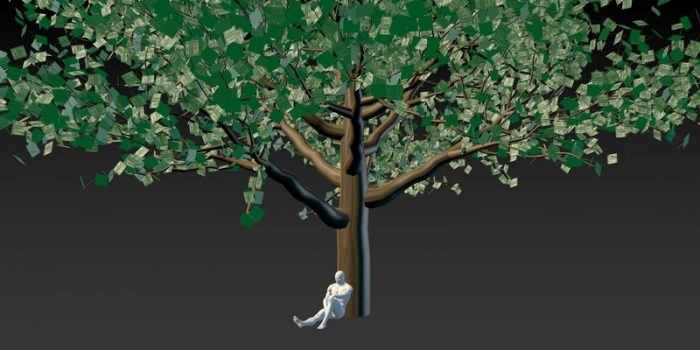 Do I Need A Website To Do Affiliate Marketing?
Probably yes. You could go 100% video or 100% social media, but without a website you'd also be missing out on a lot more money by not having a website.
I'm not that familiar with the social or video route, so I won't dig into much detail there. I'm more familiar with the method of writing articles on my website, and I think most people will be able to understand and implement this strategy.
Many people are too shy to appear on video. Plus, social media is not truly "passive" in the sense that you need to be publishing every day to be relevant and to get traffic to your links.
Paid advertising also requires a lot of day-to-day work, testing ads, creating new ones, and removing ones that are no longer profitable. Plus, you need startup money to pay for the ads.
With a blog-style website you can start for very cheap, and once your ranked in Google, it's common to stay there for many years. This is true passive income.
I wrote an article two years ago that now makes me $500-$1000 per month. The article was published one time, and updated one time. But the money keeps coming in every month. That is true passive income!
So for the sake of creating passive income online, we're going to focus on making an affiliate website that gets traffic from Google through writing articles.
Affiliate Blogging Content Main Concepts
When you break down creating an affiliate blog for income, it's actually pretty easy to visualize. Picking a topic can be difficult, but I always suggest picking something you're personally interested in if you plan on doing the work yourself.
If you're paying someone else, you can do more research into what's popular or what gets the highest commissions, but for your first website, having a personal interest is pretty important to remain consistent in publishing content.
Passive income won't happen over night, and you'll probably get quite frustrated at your site from time to time. If your'e a dude blogging about hats for old ladies, you'll give up. If you're writing articles about cooking over a campfire or fixing computers, whatever your interest may be, you'll probably have more drive to continue the work even without income.
Here are the main styles of articles I write.
1. Top 5 Articles
Pick the top five products in a category. You can get really granular with your topics. Top 5 protein powders doesn't really make sense because it's too broad.
But writing a post about the top 5 whey protein powders can be compared to the top 5 vegetarian protein powders or top 5 vegetarian non-soy protein powders.
Each type of protein will appeal to a different type of person. You could write hundreds of Top 5 posts for a single topic.
2. Product Reviews
Another easy one, this is simply trying a product and writing a review about it. Sometimes, if you are knowledgeable on a subject, you don't even have to try it.
Following the above example, you can look up the ingredients of a particular protein powder, talk about what flavors the company makes, and what other reviewers are saying about the taste and solubility with water.
You can leverage expert research to review products without needing to buy them yourself, but of course buying the product does add a lot of credibility to your review.
3. Tutorials
These can be more in depth, but are extremely helpful to people. They help you gain authority and trust from your visitor.
You could potentially do a tutorial on how to get big biceps with a home gym. At the end of the exercise tutorial, you mention that you always drink a protein shake after your workout.
That's an opportunity to link to a review of your favorite protein powder, or place an affiliate link and earn money from that.
4. Keywords (Information-Based)
This might be a harder concept to imagine if you are unfamiliar with writing online, but there are tools you can use to research what people are searching for.
I just consulted my tool Jaaxy and found that people are searching for the following terms:
protein powder for weight loss
hemp protein powder versus soy
organic protein powder meal replacements
…and there are thousands more like that. Not all keywords will lead to a sale, but they can be leveraged to get traffic to your website.
For example, you could write and article titled "Does Protein Powder For Weight Loss Actually Work?". The article could be an experiment on yourself and your results, or a breakdown of the science of why it works or doesn't work.
Within the article, you could then link to your Top 5, your product review, or another related article.
Getting Traffic: Your #1 Job
99% of your jobs as an affiliate blogger will be writing articles for your website to get traffic. You'll write and write, then worry about if you're doing it wrong because traffic isn't coming in.
Just an early FYI warning – traffic takes time to build. Just think – if every person starting a website could dump 100k visitors to his website super easy, we'd all be working online and we'd all be rich.
Only those who put in consistent effort to improve the quality of their content over time will discover reap the rewards of their hard work.
In my experience, if you're writing consistent content, there's about a 3-6 month turnaround for seeing results. Yes, you may have to write articles for six months before you start seeing traffic results.
In reality, that's not that long. Some businesses take years before they turn profitable, so the fact that you can work for yourself for free, in your spare time, and immediately become profitable after making a few bucks is pretty sweet.
Sure, it's disheartening feel like you're sending your blog posts to a black hole and no one will ever read them, but don't fall into that trap! Eventually you will get rank for low competition keywords, and your content better be good!
Over time, those original articles you wrote will gain strength and rank for things they were unable to rank for before. You can always go back and edit them to improve them later, but it's better if you make a good "first impression" to Google and your first couple visitors.
That's the beginning of passive income!
Tweaking Your Pages To Improve Earnings Incrementally
OK, so I exaggerated. It's more like 80% of your job is writing, and the other 20% is tweaking your website to improve conversions.
There are many ways to do this. You can change the number of affiliate links, you can change where images are, or what images you use. You can change the content, or link to alternate pages.
Once you get traffic to your website, most of your headache is over. You have data to mess with, can can see results faster.
Having 10 visits a day makes it hard to see if your articles are converting sales or not. Having 1000 visits per day means you can see within a day or two if your changes improved sales or decreased them.
So your path to passive income has started. By this point in the story, you have traffic coming to your blog every day. You have a few sales rolling in. With some tweaks, and some new, more targeted content, you can improve sales from there.
Instead of making one sale every 3 months, you're making 50 sales per day.
Remember, this is all from articles that stay in Google, and are online 24/7, even when you're sleeping. It's not uncommon to wake up to new sales, and new money in the bank. People are shopping online all over the world (although mostly in the US/Canada/UK)
Time To Build Your First Website For Free!
Want to learn how to do all this in more detail? Want my personal help?
I learned these skills from Wealthy Affiliate. It's an online membership community focused on teaching people how to create affiliate websites and earn income from them.
They've been around since 2005, and have seen many changes in online marketing over the years. But they preach building a legitimate business based on helping people, and as a result, they produce a lot of success stories, including myself.
I built my first website in 2010 and was working for myself at home by 2012.
You can join their Starter Membership for free and check things out, including 10 free beginner lessons which include building your first website (also free). You can access live chat and talk to other members to see what they think and what they are working on too.
I'm still a members as well, and help all the people that join through my link. You can private message me with questions about your website and business!
People pay $300 per hour for online coaching, but you get access to me and other experts for $49/month (Premium membership). The full review of what's inside Wealthy Affiliate will give you more insight into what you're paying for, but remember that it's free to join (no credit card needed) so if you are still skeptical create a free account and have look for yourself!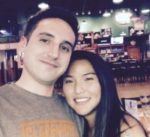 Nathaniell
What's up ladies and dudes! Great to finally meet you, and I hope you enjoyed this post. My name is Nathaniell and I'm the owner of One More Cup of Coffee. I started my first online business in 2010 promoting computer software and now I help newbies start their own businesses. Sign up for my #1 recommended training course and learn how to start your business for FREE!