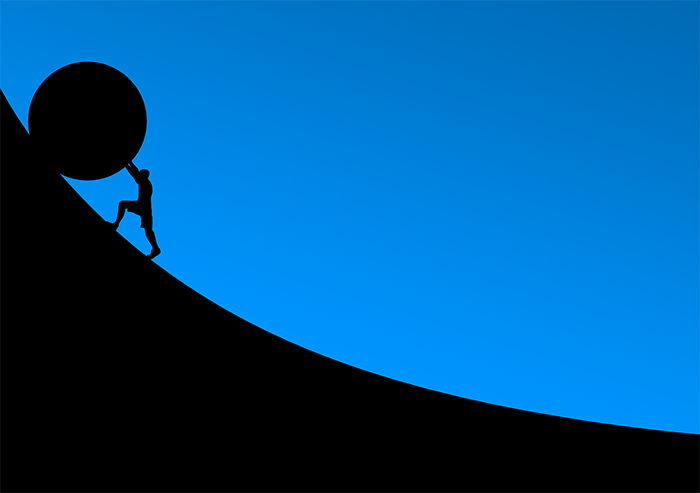 A common question I get when having conversations with new bloggers or website owners is, how do I know if I'm ranked in Google? Many would-be entrepreneurs are starting a website because it's cheap and easy. The low barrier to entry for online entrepreneurship often means that a new business owner may barely be able to do a proper Google search, let along build their business. That's totally OK though! I started out pretty much like that, and look at where I am now. That's the beauty of this industry.
I'm going to show you how to find out if your web pages are indexed and what their ranking positions are in Google.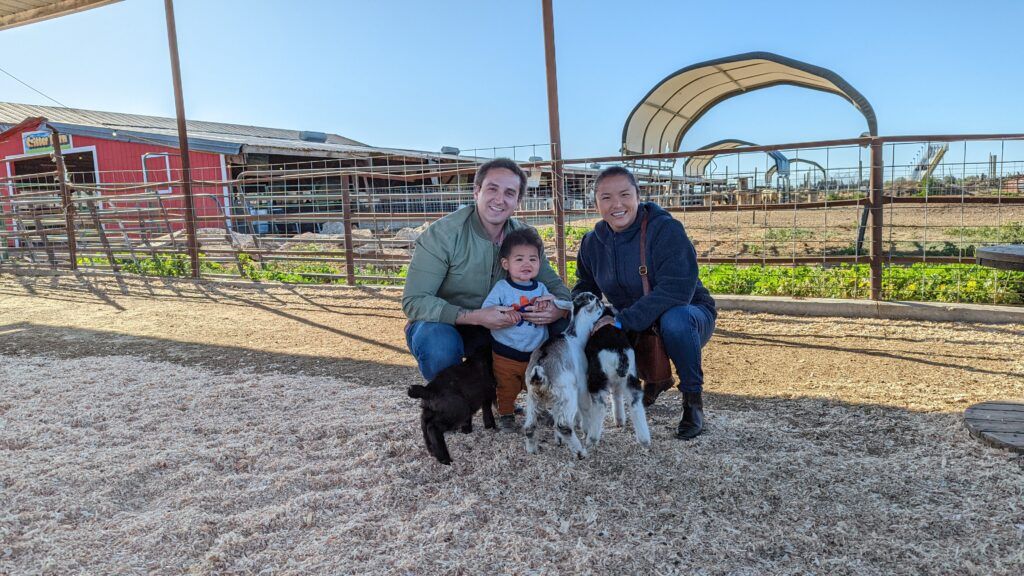 Are You Ready To Work Your Ass Off to Earn Your Lifestyle?
Are you tired of the daily grind? With a laptop and an internet connection I built a small website to generate income, and my life completely changed. Let me show you exactly how I've been doing it for more than 13 years.
Answer: Use Google Search Console For Free, Or Try Paid Tools For Alternative Data
Lucky for us, the main way to check rankings can be done through a free tool you might have heard of: Google Search Console. However, there are some sweet paid tools out there as well. These tools may present data is alternative ways, or provide insights to help you grow your site more efficiently.
How to Know If You're Indexed & Ranked Google
Fortunately, Google provides this data for you.
If you haven't done so already, you'll need to add your site to GSC (Google Search Console) in order to see any accurate ranking information. If your site is brand new, you may need to check to see if you're actually indexed yet!
Once that is done, you'll need to wait a few days, then check if you are indexed. Getting indexed is different from getting ranked. "Indexed" just means that Google sees your website and has listed you in their search engine. "Ranked" typically means that you are listed on page 1 (or page 2) of Google for your specific keyword. More on that below.
Don't know if you're indexed? Check this video. You can repeat his technique for specific URLs as well, such as searching for mywebsite.com/my-keyword
Before You Check Your Rank
Ranking positions can fluctuate very frequently because Google uses a lot of algorithmic, personalization, and location-based factors to rank web pages. I've seen pages jump all over the SERPs (search engine results pages) or change positions several times within one day.
Two people can receive totally or slightly different search results when they search for the same query but originate from different locations. This is localization in action. Someone in Brazil needs different results from someone in China, and someone in NYC needs different results than someone in LA.
On top of that, personalization to the individual comes into play as well. Your Google account stores historical data about your browsing history. Their algorithms then use this information to personalize your search by displaying results from websites that you've visited before mixed with others.
You have to be signed in to your account for personalization to kick in. Many newbies will be signed into their Google accounts and get excited when they start seeing their URL ranked. Unfortunately, it's sometimes because they visited their URL so many times that Google starts taking those frequent visits into account, customizing search results with that in mind.
Let's look at a quick example by comparing two search results for the keyword, "small business marketing consultant".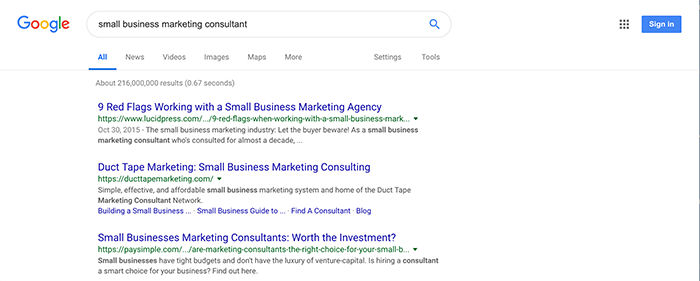 I wasn't logged in on the above screenshot. However, when I logged in and searched for the same query, AI gave me different results.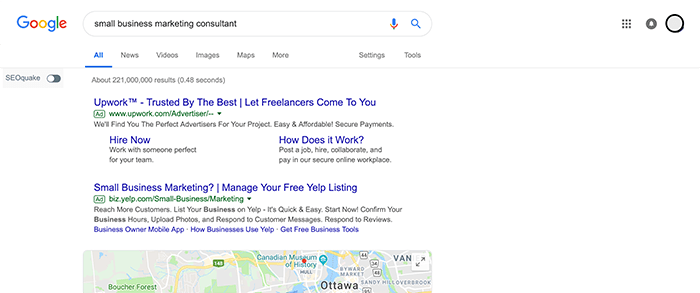 Other things that may be used by search engines include but not limited to:
Behavioral data such as whether a company's ad has been seen before.
Available social media data like followers, connections etc.
Last known or saved location
Device type (mobile or desktop)
Email records in Gmail
This all arguably makes knowing the average ranking position for a particular keyword better than exactly where it ranks. Search position is never going to stop fluctuating on an ongoing basis because of location and personalization factors. Therefore, the average rank will give you a broader picture and might be a better metric to focus on for marketing purposes.
Now that you have a firm grasp of how AI can alter the SERP at rapid rates and numerous times within a day, let's look at how to know if you're ranked in Google.
1. Checking Rank With Google Search Console
There's no better place to start than Google itself by using GSC (formerly known as WMT or Webmaster Tools). It's the best tool in my opinion since it provides your average ranking position and data is coming directly from the source.
The following steps are how you'll know if you're ranked in Google using Search Console
Login to GSC with your Google account.
Select your website from the drop-down menu located on the top left.
Click on 'Performance' from the left menu and you'll be shown the last three months worth of data. It'll include overall total impressions, clicks, average CTR and position.
Scroll down and you'll find all the keywords that you're raking for, including other stats like CPC and volume.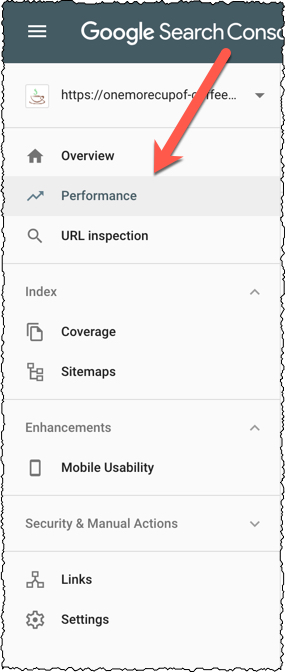 You'll see all the queries your page is ranking for if you scroll down. Including the countries where clicks originated from, device type, URL and search appearance. This is really awesome data for a free tool. This is enough to give you general ranking information you need but sometimes you may want to analyze pages individually. From the 'Performance' page, add a specific page.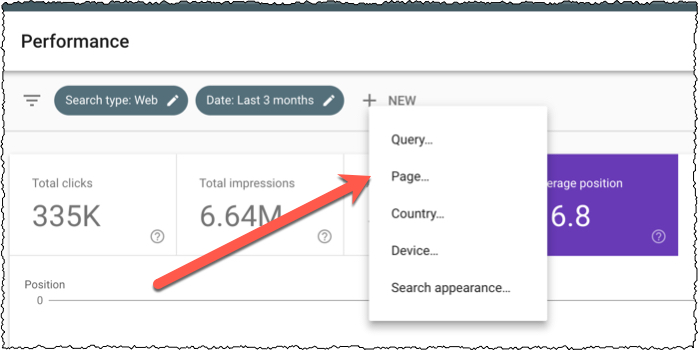 From there, you can see which searches you rank for specifically related to this page.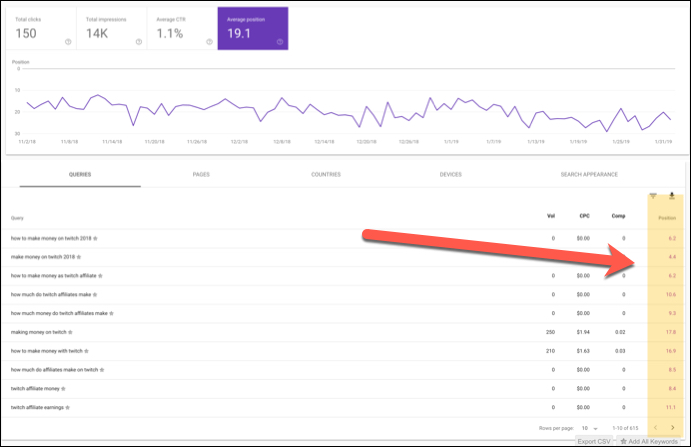 At this point, you have proof that you are ranked, and where you are ranked. What you do with this data can really skyrocket your site's earnings by helping you increase relevance to Google, and thus to visitors to your site. If you discover that you are ranked highly for one term, or a group of terms, then it's probably a good idea to keep writing on that topic. Double down on what's working!
2. Third-Party Tools
Third-party tools are another solution for checking your rankings on Google. They may provide more accurate data than GSC, as well as alternative data which Google doesn't provide for whatever reason. Furthermore, the process is often quicker with these tools. While most of them costs money, it can be worth the investment.
A useful free tool is SERPs Keyword Rank Checker. It's great for on-demand ranking lookups and even allows you to check the ranking of a page from an exact location. Not only that, you can select the device type (mobile or desktop) as well as check Yahoo, which is pretty much Bing since they share the same search results.
I use Jaaxy because it presents the data is a very digestible format, and it saves my searches. I can also track keyword positions over time. SEMRush is great for checking rank and finding competitors rank as well.
The only caveat is that it's a pretty slow tool but it works.
Avoid The Madness By Setting Goals That Make Sense
It's really easy to get trapped into the cycle of always checking if you're ranked in Google but get no real SEO work done. Trust me… many new SEOs or website owners struggle with this in the beginning.
It doesn't make sense to always check your rankings when you should be focussed on more important things like user experience, research, and publishing content.
The best way to escape this potential trap is to set sensible goals. Here are some objectives you can pursue.
Goals like these will help you get more RESULTS, not just some rankings to brag about. You can voodoo yourself onto page one status. You have to put in the work.
What About Bing & Yahoo?
All of the steps above can be repeated for Bing. They have their own Webmaster Tools that you can sign up for and submit your site. They'll also list index and ranking info, including changes over time and click statistics. Yahoo and Bing share data, so you won't need to submit anything to Yahoo.
Cheers to Your SEO Success
Knowing that you're ranked in Google is good but you should be focusing on making money and getting traffic. Algorithms use plenty of factors to determine what they are going to show users whenever a search is made. Since search results will vary for each user it's a fool's game if you plan to continuously see if you're ranked every time you publish a new page.
Instead of checking your rank over and over gain, set clear objectives that'll help you increase the overall performance of your site on the SERPs. This will keep you focussed on what's integral to your success, and incredible rankings will follow.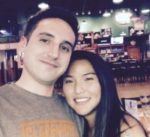 Nathaniell
What's up ladies and dudes! Great to finally meet you, and I hope you enjoyed this post. My name is Nathaniell and I'm the owner of One More Cup of Coffee. I started my first online business in 2010 promoting computer software and now I help newbies start their own businesses. Sign up for my #1 recommended training course and learn how to start your business for FREE!