Since about mid 2016 I've been working on building up my Amazon earnings with a side project. It's surprisingly a lot harder than I thought. More on that later. But to help with my earnings, among other things, I decided to buy EasyAzon 4. I had heard a lot about it, mostly good things, and it had a few key features that I needed desperately.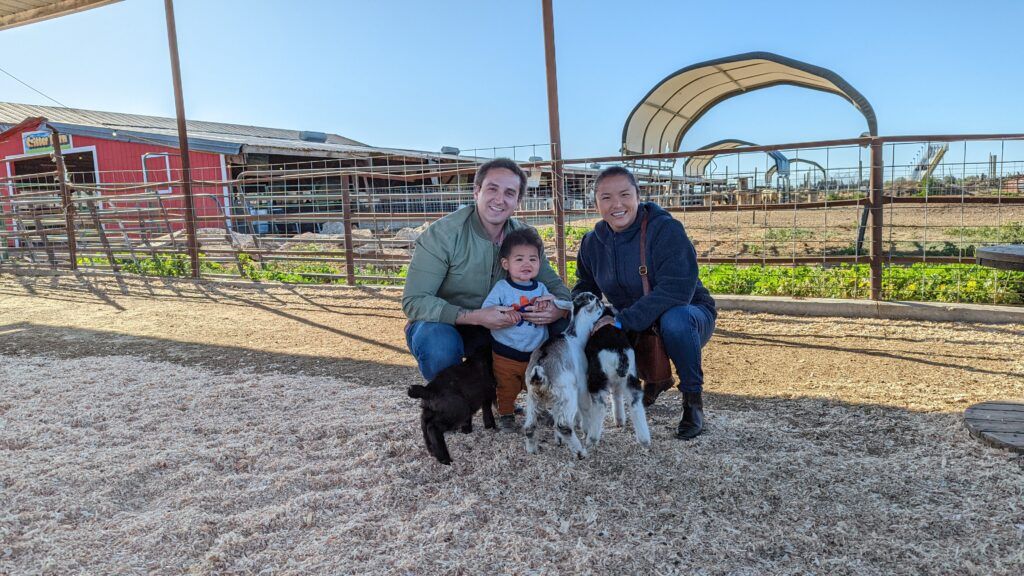 Are You Ready To Work Your Ass Off to Earn Your Lifestyle?
Are you tired of the daily grind? With a laptop and an internet connection I built a small website to generate income, and my life completely changed. Let me show you exactly how I've been doing it for more than 13 years.
After 3 months of testing EasyAzon, here's my review. By the end of my review of EasyAzon 4 you should have a good idea on whether or not this plugin will be good for your site. Here's what I plan to answer:
EasyAzon Review
TL;DR
EasyAzon is a great idea, and has a lot of potential. I plan to keep it for it's image displaying feature because it complies with Amazon Associates terms of service. I like the look, and would rather have it on my site than delete it. However, there are a lot of bugs in the plugin, and it actually hasn't helped conversions or earnings as much as I hoped.
What Is EasyAzon 4 Supposed To Do?
The owner and creator of the plugin, Chris Guthrie has created a pro version and a free version.
Obviously this a review of the pro version, where most of the cool features are. In the free version, it works basically like Amazon's Associates Link Builder in that you can search for Amazon products from within WordPress rather than searching on Amazon then pasting your affiliate link over. This type of plugin is somewhat useful, but for me, not worth the drag on site load time and other potential conflicts. I don't have so many Amazon products that would make it worth it.
But the EasyAzon Pro version has several key features that I think are extremely helpful. These are
Amazon Image Display via API
Amazon Current Price Listing
Nofollow Link Options
New Window Link Options
Link Localization
Automatic Add To Cart Feature
The most important of these features is the price and image display. I downloaded EasyAzon4 after I caught wind of a bunch of Amazon affiliates having their accounts closed down from copyright issues due to using images improperly.
On top of that, it's against Amazon's terms of service to display any price of an item unless it's the current price, which can only be done via API to be correct. Prices often change daily, so if you list the price of last week, you may be misrepresenting the product. Sure, many big sites get away with this because they have long standing accounts and Amazon doesn't treat every account the same. However, rules are rules, so I try to follow the rules where possible.
Having access to Amazon's images and prices is…priceless.
I try to buy as many products as I can for individual reviews, but I cannot buy every single product, especially when I'm doing "top 10" lists. I'm not going to be 10 x $50 products ($500 total) just so I can create my own images for a Top 10 post that may not even rank or may get just 10 visits per day.
Now, I can display the image from Amazon directly on my website.
The same goes with prices. A major factor in purchasing decisions is price. Price is HUGE when similar items as well. How can you make a product comparison post without talking about price? Well, if you're an Amazon associate, you simply don't, or you have a link that coyly states "click to view current price on Amazon".
Link Localization: This was an important feature for me when I bought EasyAzon because on the sales page, Chris Guthrie mentions that he made a good amount of money from "missed" sales going to other countries. 25% of traffic (from the sales page) going to other countries sounded like I was missing out on big money. If I made $1,000 USD from my traffic, that's a possible $250 I was missing out on.
It took several months, but I finally started racking up commissions from other countries. They aren't huge, but it's better than nothing. Amazon itself started implementing link localization as well, so I don't know how "powerful" this feature actually is compared to Amazon basic links, but it's working nonetheless.

NoFollow: I have never been too worried about NoFollow links, and Guthrie himself says that he never uses them. I have nofollow on my default, but there's a ton of anecdotal evidence out there from affiliates saying that number of affiliate links, placement of affiliate links, and follow/nofollow status have little bearing in ranking.
Automatic Add To Cart: I'll need to test this further, but so far, the results were disappointing. I thought for sure that this would create more "buyer intent", or at least get me more action with sales considering a product added to a cart will retain the cookie for 30 days instead of 24 hours. However, I saw a significant drop off of sales while I was using Add To Cart. I only tested it for about two weeks, and only on some links, so more testing is required to come to a 100% conclusion.
I think the sales drop off could be due to the fact that people wanted to read more about the product before buying. The Add to Cart page is boring, and there's no way to navigate to the product listing page. People like reading reviews, full features information, and see more product pictures. I'll update on this if I find anything interesting with my further testing.
Does It Do Those Things Well?
Mostly. The plugin operates as expected, however, there are some bugs that I had to work through.
If you have a junky Amazon affiliate site that you wanted to just heap a ton of traffic onto, then flip on Empire Flippers, you might not be so concerned about some of these things. However, I'm trying to build a professional, clean looking website! I've run into quite a few issues that I had to outsource to fix because the support staff couldn't offer me any solutions.
Issue #1: Offcenter Popup Display
I've read that others are having this issue too. I communicated with EasyAzon support, and they were fast to respond. But after adding three different bits of code, they basically said it's not their fault and they don't know what to do.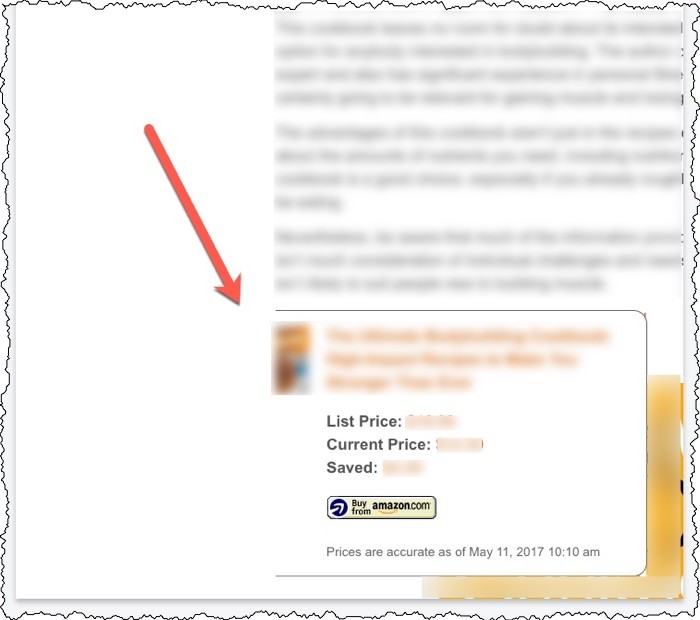 So I hired a coder to fix the problem. The straight square box is not as pretty, but he reorganized the display to be more compact, and to display correctly.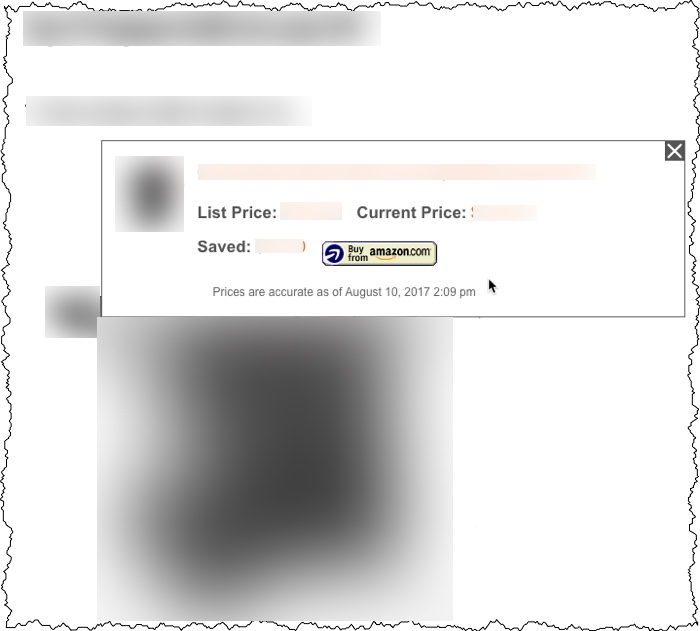 Issue #2: Multiple Mobile Problems
I'm actually not sure anymore if this is supposed to display on mobile. I've made too many changes to it to remember. But there was a time where it was displaying on mobile, but would not disappear. So if someone clicked the image or link, the information would pop up. Then there was no way to make the popup disappear. I had my coder add the X to close the info popup.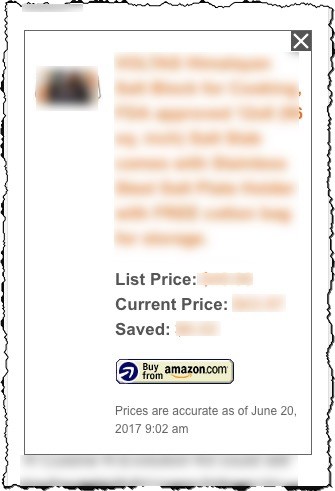 Issue #3: Some Missing Products Or Wrong Products
I run into the issue of EasyAzon not being able to find products frequently enough that I need to mention it. This is probably Amazon's fault, but still, it's a little annoying.
Is It Easy To Use?
Yes, EasyAzon is easy to use. I was able to install the plugin without using FTP. However, I don't understand why I need two plugins to run this program. I have EasyAzon, as well as EasyAzon Pro. It would be nice to either upgrade to pro with a license key, or make a completely separate plugin.
Connecting to your Amazon AWS service is a little confusing. You have to find your "key" and "secret" (provided for free by Amazon). It's not too hard, but the user interface of AWS is quite ugly and disorienting. The setup instructions have have good screenshots and video to explain the process though, so take your time and you'll be fine.
Did It Help My Conversions?
Not really. It's hard to say though. My Amazon earnings are all over the place. Back in January 2017 I had a 14% conversion rate, but that dropped to about 12% in April (all time low), then back up to 14% during May. This could be due to my niche being seasonal, and Amazon shopping being seasonal as well.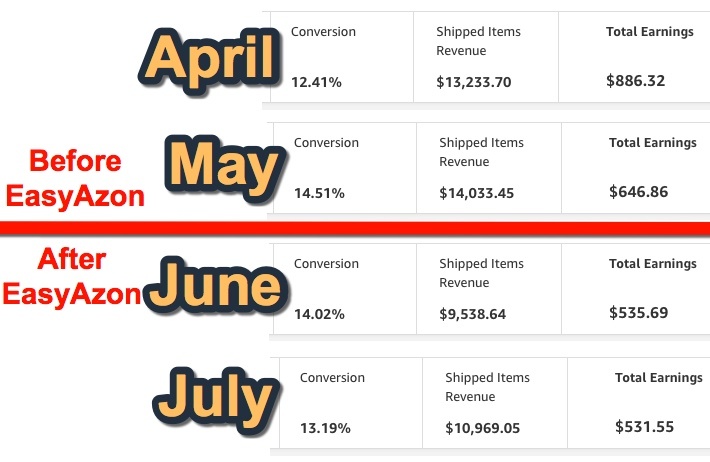 After installing the plugin, my conversion rate remained at 14%, albeit dropping half a percent, while earnings dropped. Conversions are down for July, and looking similar for August. In fact, I just calculated the average conversions for Jan-May versus June-August. Both were about 13.5%, so EasyAzon has not helped my conversions at all.
Did It Increase My Revenue?
No. Traffic has increased throughout the year, but earnings have dropped. They are much higher than the previous year, but that was not due to EasyAzon. I've only had the plugin installed for 3 months. Earnings have consistently dropped over this time period, while traffic keeps increasing.
I do not know why earnings are dropping other than the seasonality of my niche. It's more popular during Winter, and now is the summer season.
Were There Any Positive Or Negative SEO Consequences?
One concern I had for installing this plugin is that it would increase my links to Amazon.com. Although I know there's plenty of evidence to suggest that having too many Amazon links on a page won't affect your rank, it's one of those SEO myths that you still want to believe. It just makes sense that too many affiliate links would be bad for rankings, right?
Plus, I figured it has to be bad for SEO to constantly link out to the same site over and over again. Right? Maybe not. Maybe it's just another SEO scarecrow.
I have quite a few "top 5" posts throughout my site, so this increased outbound links to Amazon significantly. However, I have about 500+ posts on the site now, many without Amazon links, and plenty of content on each affiliate post. Each Top 5 post probably has about 1500 words, describing five products, and 5-8 affiliate links leading to Amazon.
Current Rankings For 3 Keywords
Ranking on page 1 with two "best of" keywords isn't bad for only week after publishing. I think some internal linking and sharing could help these rankings over time.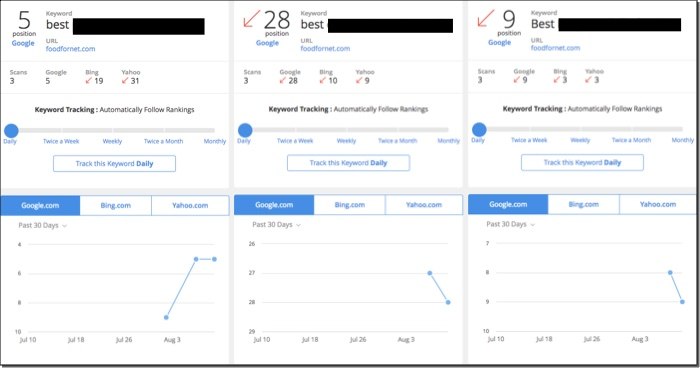 What's Up With TableZon?
I just downloaded this plugin a week ago, before writing this review. I was psyched about it. Tables, comparison charts, and other visual tools help immensely with conversions. I thought this would be a nice addition to my best ranking Top 5 posts.
However, it was a huge disappointment. Here's why:
no images in tables
popup pricing covers the table
no option to remove popup pricing for the table
most table options are useless, like "model number" or "UPC" or "feature"
final table product is hard to read
no visual editor for table after inserted into post
Amazon tables that leverage product information and images would be a great idea, but this TableZon is far from being close to a useful plugin in my opinion.
Table Attempt #1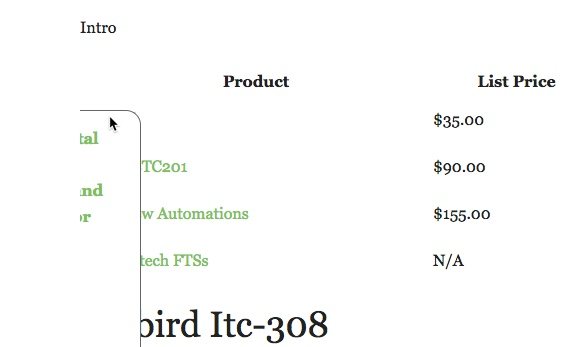 Table Attempt #2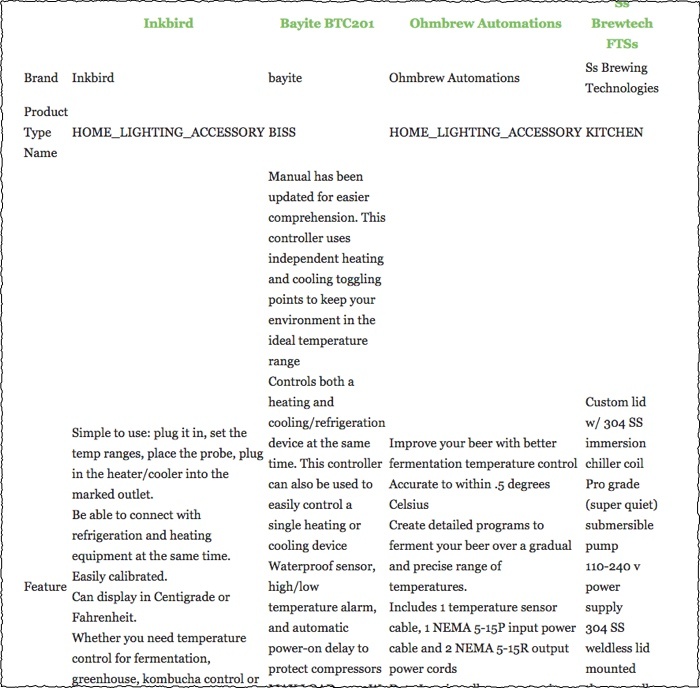 Table Attempt #3

Do I Recommend EasyAzon or TableZon?
EasyAzon would be a great plugin if you want to properly use Amazon images in your reviews. However, I didn't see any "results" like earnings or conversions increases. I will continue to test to see how the plugin performs Year-Over-Year. Christmas is coming soon!
Some of the bugs in the plugin make me hesitant to be dependent on this plugin, but I will continue to use it myself and hope that Chris Guthrie continues to develop and improve it. ==> Get EasyAzon4 Here
Do not buy TableZon.
Final Review of EasyAzon 4
EasyAzon 4 is a great plugin if you plan to do a lot of general Amazon promoting, like Top 10 lists, Best Of product lists, and general product comparisons for a niche site. So if your niche is solar powered camping gear, or ergonomic office chairs, gaming PC building hardware, or something like that EasyAzon is a good way to get access to photos and pricing of Amazon products for your blog.
However, it won't supercharge your earnings or make creating a profitable Amazon site easier than usual. I'm still unsure if it actually helps my site, or just makes me feel better. At the very least I like to be able to display an image of a product I didn't buy, and show a current price of an Amazon product without breaking their terms of service.
Using EasyAzon 4
Finding A Keyword Phrase For My "Best Of" Post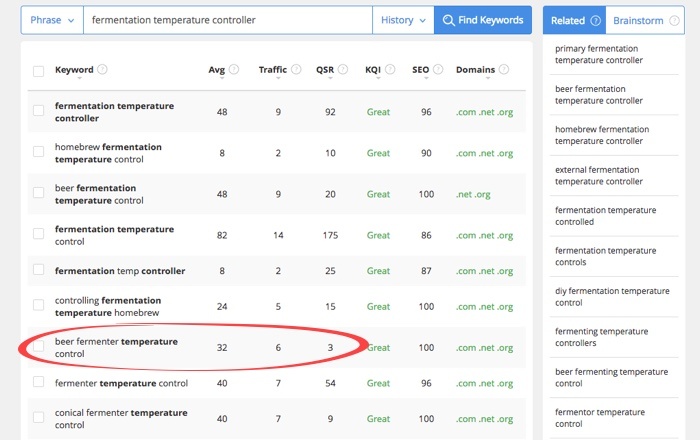 Find ASIN Of Best Amazon Products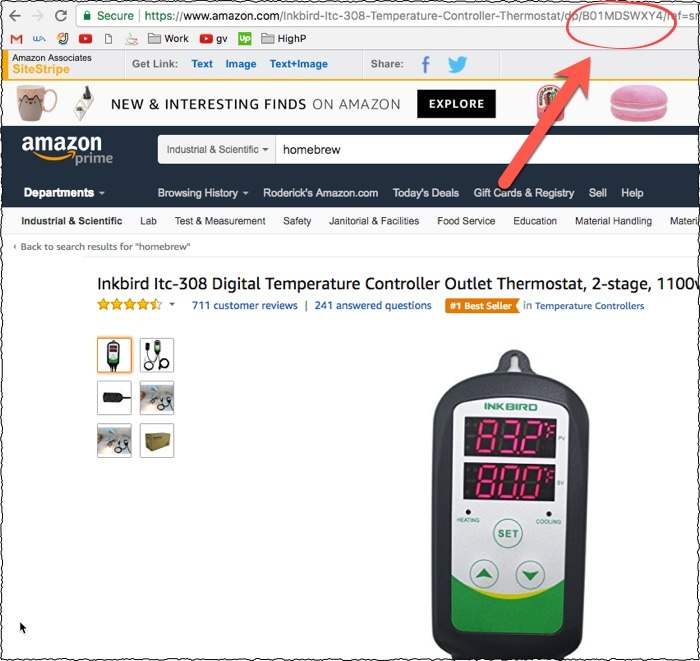 Add Product Images Via The EasyAzon Button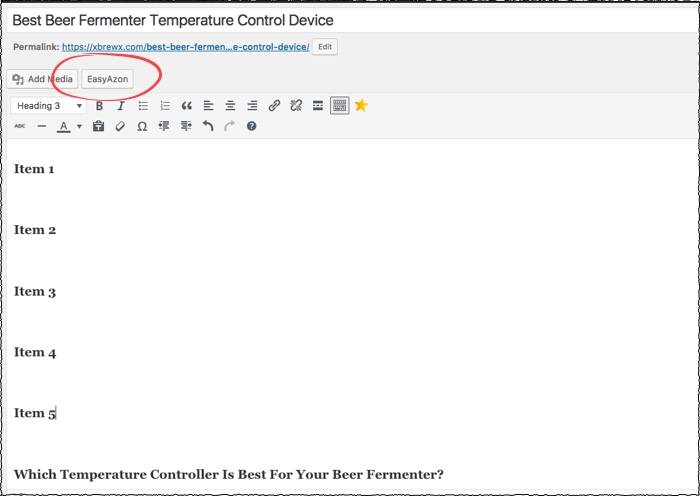 Enter ASIN Then Insert Text Link, Image, Or Create Table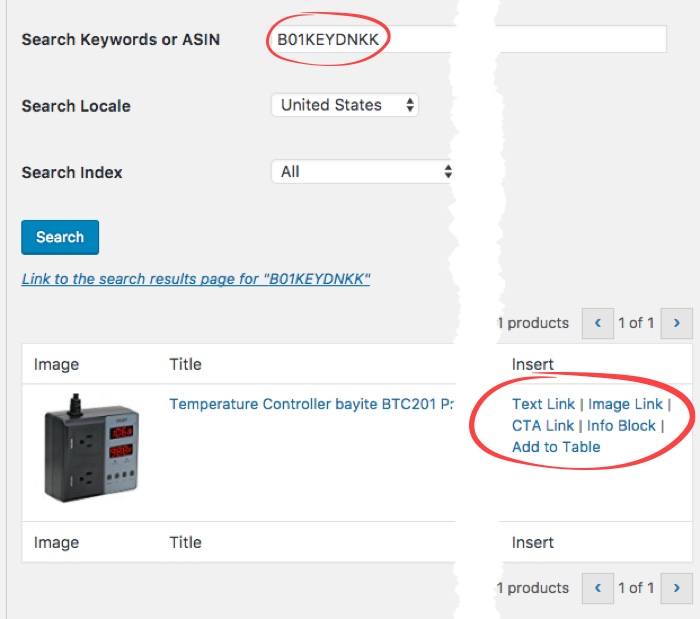 Choose The Appropriate Image. Several Are Available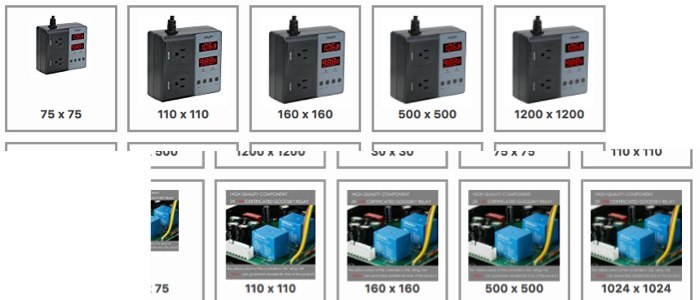 Insert Images Into The Post. Popup Information Available When You Hover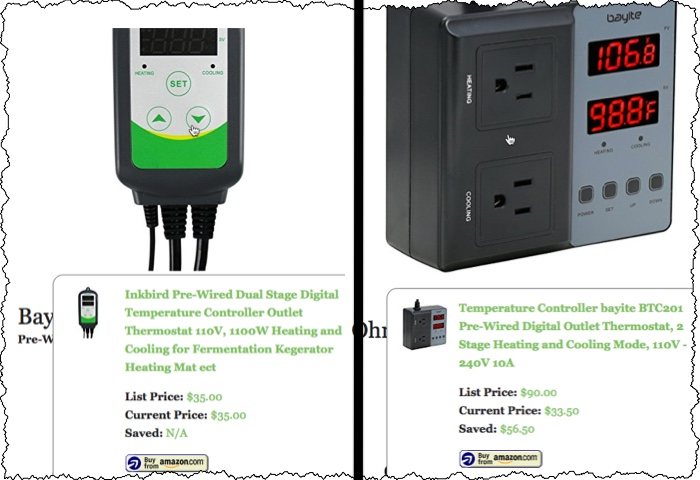 ---
Three Alternatives To EasyAzon
Yes, there are more than I originally thought. Thanks to all the commenters and people emailing me about some of the plugins they've seen. Keep in mind, I have tried these so can't vouch for them. I don't know how long they've been around and how good the reviews are. I'm just presenting these as options if you aren't happy with what EasyAzon is doing.
Alternative #1: Amazon Affiliates for WordPress
Price: €39 (1 website) / €99 (3 websites)
1 year of updates included
I found this really interesting alternative called AAWP or Amazon Affiliates for WordPress. I like that you can do a side by side comparison of products much like in the "suggested products" within Amazon itself. The images are crips and clear, PLUS, you can combine the all the information with a call to action button. They recently revamped their website to change from a .de domain to a .com domain, so they are making an effort to reach more customers and update their plugin.
The scariest thing about relying on an Amazon plugin to do your affiliation is that if they stop development you're kinda screwed. It's always a great sign to see incremental updates like this. It's another great option!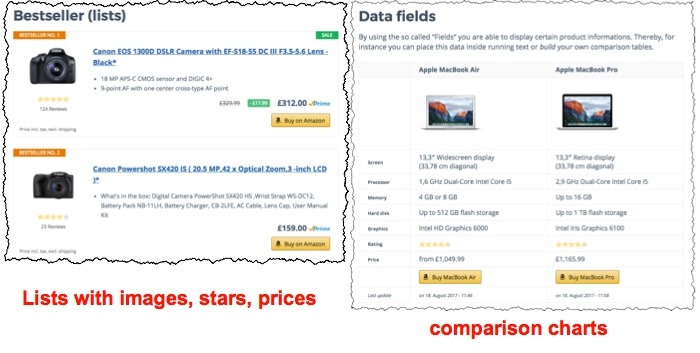 Alternative #2: Amazon Native Code
Years later, Amazon decides to join the game and come out with their own system of displaying prices. Images are still small, but it's using Amazon's own code, so it's free. I have heard many people having issues displaying the image/price card properly on their theme, so the coding is not perfect. Who knows how often they'll update, if ever. They recently nixed their aStore feature too, so we're not 100% guaranteed that Amazon will save this new "card" option.
Don't see the card option? Look on your Amazon Stripe!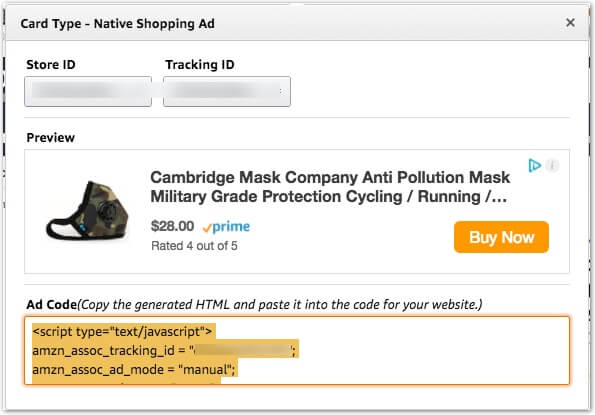 Alternative #3: AmaLinks Pro
I ignored AmaLinks Pro for a long time because I though it would just disappear, like a lot of plugins do, but after 3 years, they're still going strong. Actually, they are the only plugin on this list which actively promotes that they are Gutenberg ready! Gutenberg is the newest iteration of WordPress, and with big changes comes lots of incompatibility issues.
You can use AmaLinks Pro with the Classic or Gutenber editor. You can create image links, text links, and even make comparison charts.
It's a bummer that the pricing in yearly instead of one-time, but I like that the developer is actually getting a regular paycheck so has incentive to update the plugin frequently.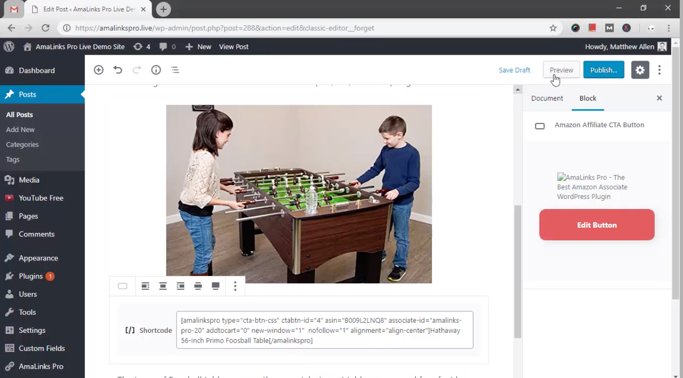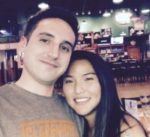 Nathaniell
What's up ladies and dudes! Great to finally meet you, and I hope you enjoyed this post. My name is Nathaniell and I'm the owner of One More Cup of Coffee. I started my first online business in 2010 promoting computer software and now I help newbies start their own businesses. Sign up for my #1 recommended training course and learn how to start your business for FREE!